Road Trip from Tallahassee to New Orleans
If you want to immerse yourself in the music and arts of New Orleans and see some of America's famous beach towns along the way, this road trip is the one for you. The road trip from Tallahassee to New Orleans will take you through the South's most beautiful landscapes.
The 410-mile road trip from Tallahassee to New Orleans takes around 8 hours to drive. The highlights include Chattahoochee, Pensacola, Destin, Mobile, Biloxi, Blackwater River State Forest, De Soto National Forest and Florida Caverns State Park.
There are several other incredible stops along the way to get your fill of beautiful scenery, historical places, and fun-loving beach towns you will be sure to enjoy. Read on to learn about the best routes, best seasons, and ultimate stops along this unforgettable stretch of America.
How far is New Orleans from Tallahassee, and how long will the road trip take?
Comparison of road trip routes between Tallahassee and New Orleans

| Route | Distance | Driving Time |
| --- | --- | --- |
| The Forest Route | 470 miles | 7 hours 58 minutes |
| The Coastal Route | 410 miles | 8 hours 20 minutes |
The shortest route takes you through the forests of Western Florida and goes inland towards Hattiesburg, MS. This smooth drive through beautiful rural landscapes takes around 8 hours, not counting stops along the way, and covers a distance of 470 miles.
The longer route covers a shorter distance of 410 miles but takes you through palm-studded beach towns along the way. It takes around 8 hours and 20 minutes without taking any stops. This route is ideal for beach lovers as you drive along the beautiful Gulf of Mexico on your way to New Orleans.
Both routes will take you through several must-see areas that you won't want to miss. We recommend taking two or three days to get the most out of the stunning towns, wildlife areas, parks, and beaches you'll be passing.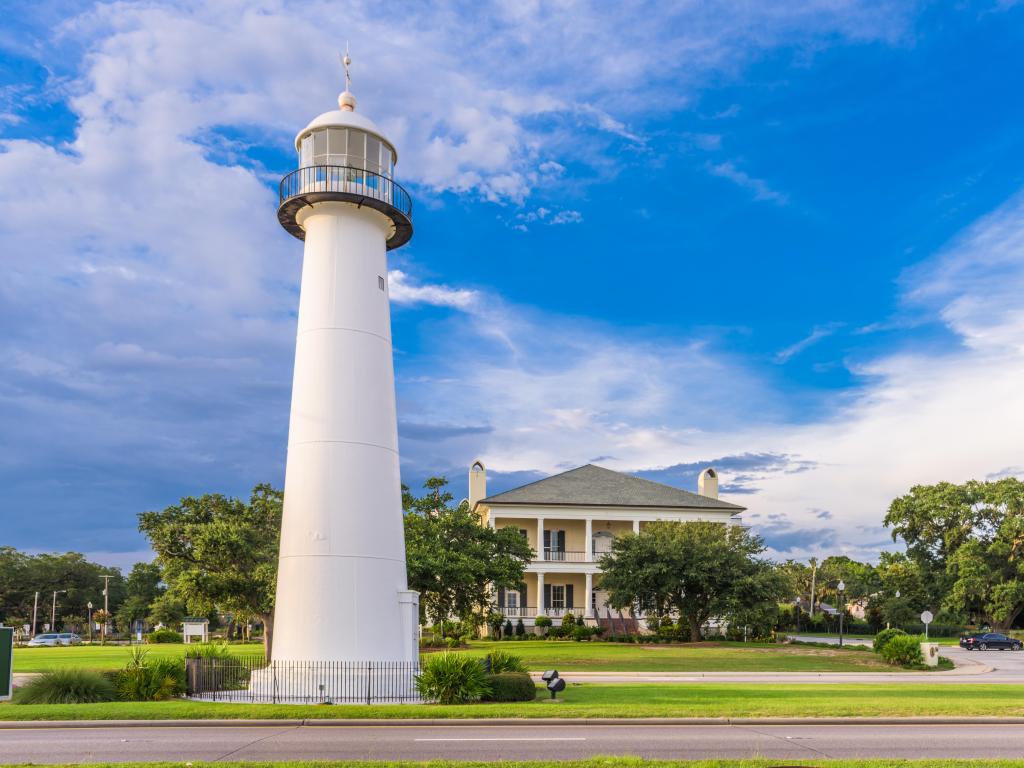 Best road trip route from Tallahassee to New Orleans
Both the forest route and the coastal route are full of incredible sights and experiences. It really depends on if you prefer swimming and dining on seafood or exploring trails and driving through country roads.
Our Forest Route will take you slightly north from Tallahassee to the town of Chattahoochee and Lake Seminole. From here, you will drive west through the dense forests and recreation areas of the western Florida panhandle and even get the chance to see live alligators.
For a beach-loving alternative, you can choose our Coastal Route. This option will take you west along the coast of the Gulf of Mexico and its famous white-sand beaches, so if you are craving for sun and waves, this route will tick all the boxes.
The Forest Route
Begin by heading west from Tallahassee to the towns of Chattahoochee and Marianna. If you have time, you can check out the caves at Florida Caverns State Park.
Continue west through the charming small towns of Western Florida and then head north until you get to the Florida Trail Red Rocks Trailhead in Blackwater River State Forest. If you're a hiker and a nature lover, you won't want to miss this.
Once you've had your fill of the natural surroundings, continue west to Milton. Before getting back on the freeway, you can enjoy the West Florida Railway Museum, one of America's best railway exhibits.
From here you will take the interstate north of Pensacola. If you love military history and aviation, the Pensacola Naval Airbase will be a great stop. Next, continue along Interstate 10 (I-10) to Mobile, Alabama.
From Mobile, head north to Hattiesburg, a small city full of Southern charm. Finish this route by continuing south and crossing the border into Louisiana. On the last leg of your journey, cross the famous 5.5-mile-long Twin Span Bridge, and continue into New Orleans.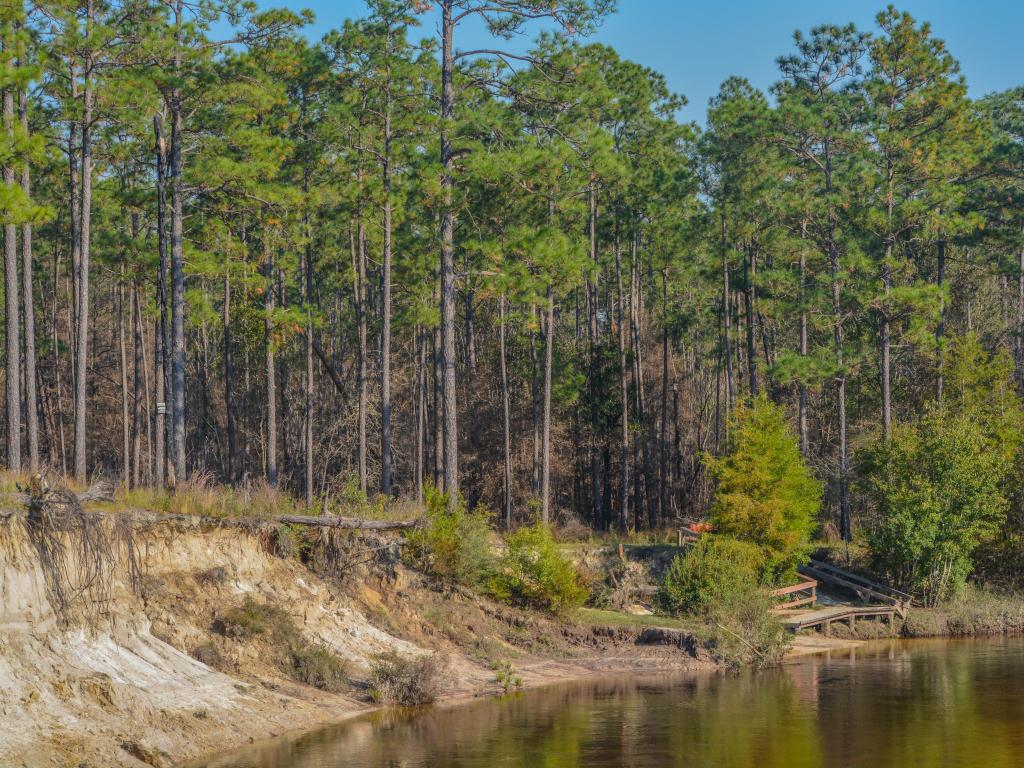 The Coastal Route
From the city of Tallahassee, take I-10 to the town of Greensboro and head south towards the town of Bristol. Drive west and head south towards Panama City.
Once you've gotten your fill of Panama City Beach's white sand and seafood restaurants, continue on until you reach the beautiful town of Destin and from here, head towards Pensacola Beach.
From Pensacola, take I-10 west past the Alabama border and into the city of Mobile. In Mobile. Continue following the interstate into Mississippi and stop in the town of Biloxi. Here you can soak up the sun on the expansive shores of the Gulf and relax.
From Biloxi, drive along the coast towards the beautiful beach town of Henderson Point. From here, head west into Louisiana. You'll pass the wild Pearl River Wildlife Management Area. Continue south and across the Twin Span Bridge into New Orleans.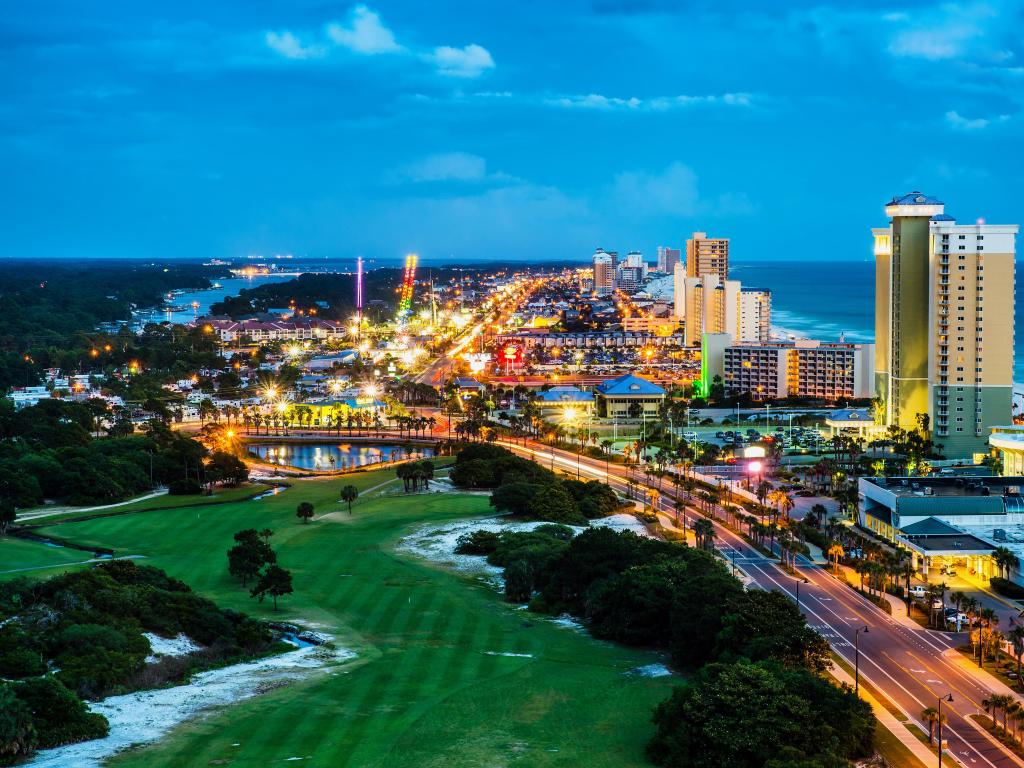 Best places to stop between Tallahassee and New Orleans
From unspoiled forests and natural areas to exciting beach towns that never sleep, there are several wonderful stops along both routes. We have chosen our favorite stopovers for both routes and included our favorite hotels, so you can make the most out of your stay.
Explore history and culture in Mobile
Both our Forest and Coastal Routes take you through the historical and charming city of Mobile, located just over halfway for both routes.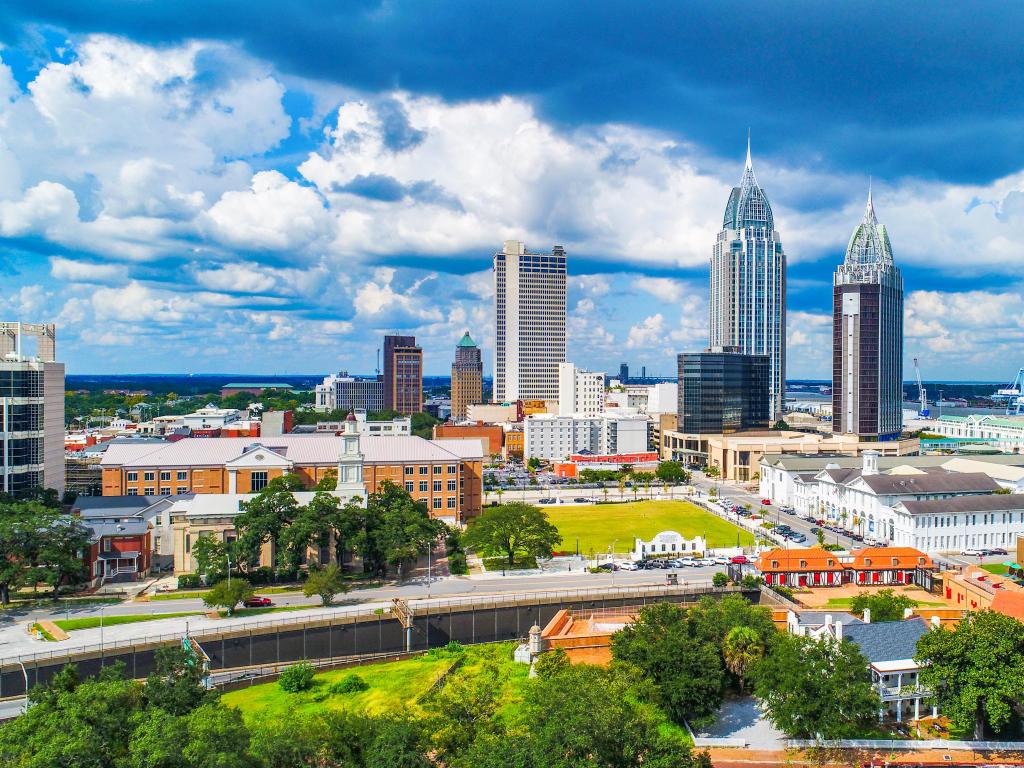 This port city is at the intersection of the Mobile and Tensaw Rivers. It has unlimited cultural attractions that can be explored in a day. Check out its famous museums, renowned restaurants, and classic downtown architecture.
Founded in 1702, Mobile is the oldest city in Alabama. The city's cultural offerings include its professional opera, ballet, and symphony orchestra, not to mention an impressive number of restaurants that specialize in Southern Cuisine.
Our top hotel pick for Mobile, Alabama is the top-rated Renaissance Mobile Riverview Plaza Hotel. Located in the heart of downtown, this hotel offers a fantastic outdoor swimming pool and hot tub, beautiful views of Mobile Bay, and dining at the on-site restaurant.
On top of all this, there are plenty of attractions for the whole family nearby. These include a visit to the famous USS Alabama, the GulfQuest National Maritime Museum of the Gulf of Mexico, and the unique Mobile Carnival Museum, dedicated entirely to the Mardi Gras festival.
Relax at world-class beaches in Pensacola
Another great stop on both of the routes is beautiful Pensacola, nicknamed "The City of Five Flags." The city is located about halfway along both routes and boasts stunning beaches, historical sights, and non-stop relaxation and entertainment to satisfy every mood.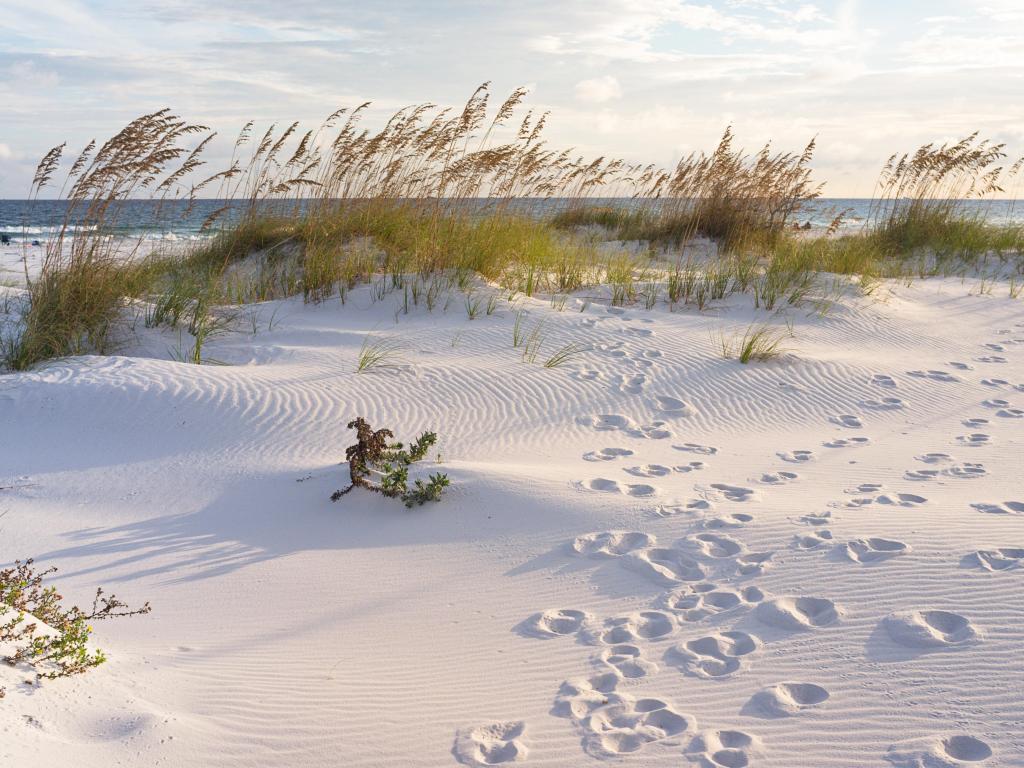 Pensacola is famous for its white sand beaches and military history. Throughout its history, the city swapped hands between the Spanish, French, British, U.S. and Confederacy powers.
On top of all this, the city became the home of the nation's first Naval Air Station. Today, it hosts the U.S. Navy's Flight Demonstration Squadron, also known as the Blue Angels.
If you're staying in Pensacola, we recommend spending the night at the Springhill Suites by Marriott Pensacola Beach. You can expect to relax after your drive and enjoy the hotel's complimentary hot buffet breakfast, outdoor pools, and panoramic views of the Gulf of Mexico.
The hotel's beachfront location is a short drive from downtown sights which include the National Aviation Museum, the largest naval aviation museum in the world which hosts aircraft exhibits and a flight simulator. Other major draws include the historic Fort Pickens and the Pensacola Museum of Art.
Where to stay when you reach New Orleans
Once you arrive in New Orleans, we recommend staying at the Hotel Monteleone. This historic and chic hotel is located in the historic French Quarter, right near the world-famous Bourbon Street.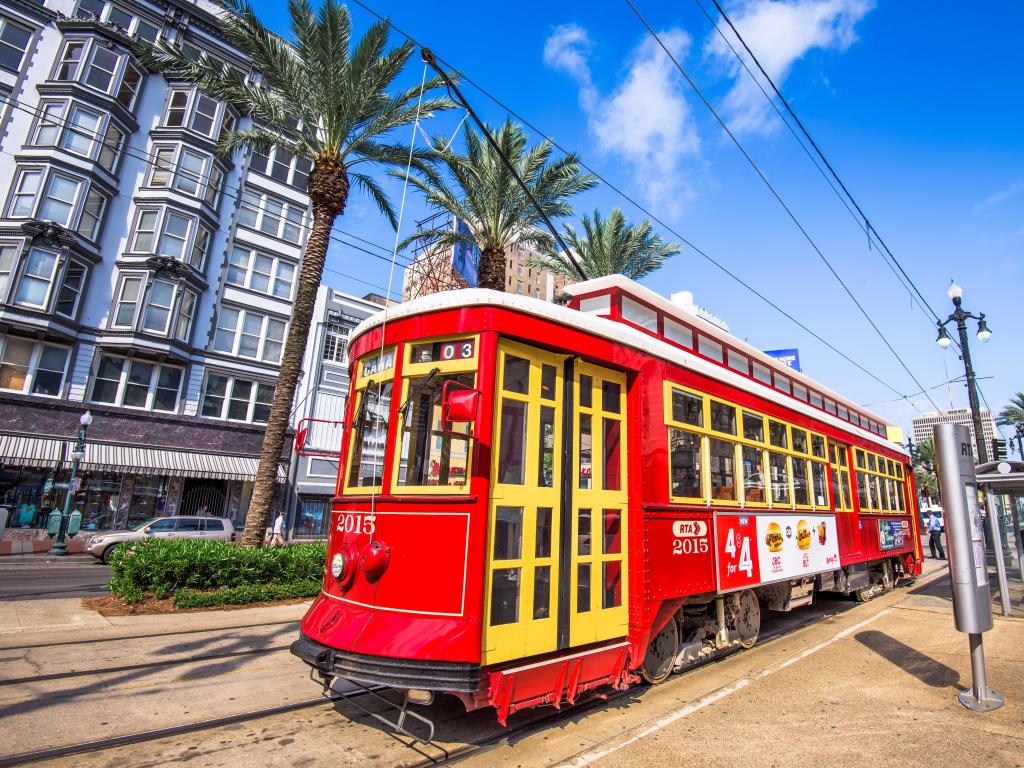 After experiencing the cultural attractions of New Orleans, guests can relax in the hotel's heated rooftop swimming pool. Other amenities include the on-site restaurant Criollo and Carousel Bar, a full-service spa, private parking, and room service.
What's more is you're close to many of the city's top attractions, including the Louisiana Wildlife Museum, Maritime Museum, and the Vieux Carre Historic District. With all these things to do in and around the Hotel Monteleone, you'll be taking in the Big Easy in style.
Things to see on a road trip from Tallahassee to New Orleans
Both routes are jam-packed with culture, nature, history, and fun. To help you choose what you want to see the most, we've put together a list of our top highlights for you to choose from.
Both Routes
Garden Arts Center and Museum - This unique museum is located just outside of Tallahassee. It promotes art from the American South and offers interactive exhibits and educational experiences.
INFINITY Science Center - On I-10, near the Mississippi and Louisiana border, is one of the nation's most intriguing non-profit science museums. It features interactive exhibits, fun events, and even a Saturn V rocket booster to get close to.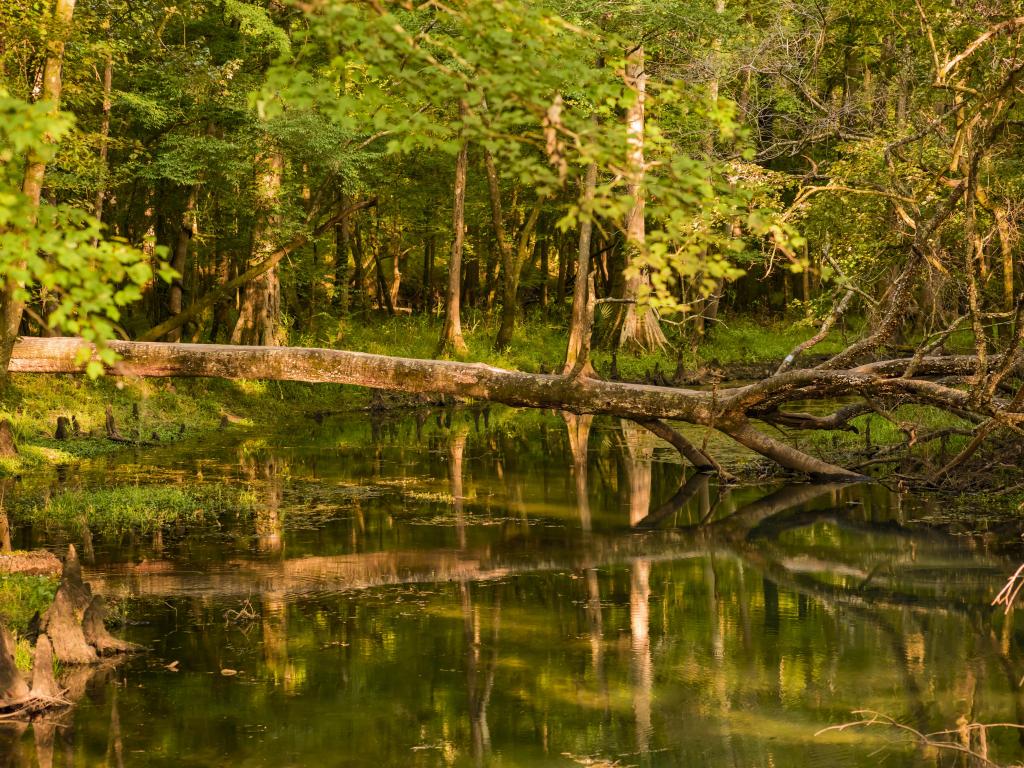 The Forest Route
Three Rivers State Park - Just a 30-minute detour is this scenic park. It offers beautiful views of Lake Seminole and unparalleled wildlife viewing and bird watching.
Florida Caverns State Park - If you like caves, this park is for you. Take a guided tour through endless stalactites and stalagmite formations. In the end, you can explore the gift shop for some cool souvenirs.
Vortex Spring - During the hot summer months, what could be better than taking a dip in a natural spring water park? Activities include scuba diving and swimming.
Emerald Coast Zoo - Reconnect with nature at this charming little zoo. Enjoy interactive animal experiences and a gift shop after you're done with your visit.
Blackwater River State Forest - This picturesque forest is located just a few miles off the route. It features a stunning lake that's perfect for swimming, fishing, and canoeing.
West Florida Railroad Museum - Originally a railroad depot, this museum now houses train-related memorabilia and several classic train cars.
Alligator Alley - Hundreds of alligators and other species of wildlife call this refuge home. Guests can get up close and personal to these large prehistoric-looking animals.
De Soto National Forest - Perfect for hiking and viewing wildlife, this wooded wonderland also offers opportunities for canoeing, fishing, and swimming.
Mississippi Armed Forces Museum - Dedicated to amplifying the voices of Mississippi's "unsung heroes," the museum offers a large collection of army artifacts from 1812 to today.
The Coastal Route
SkyWheel Panama City Beach - Reach new heights on this observation wheel standing nearly 200 feet above Pier Park. After this, explore the attraction's 18-hole miniature golf course, ropes course, and snack shack.
Man in the Sea Museum - Discover the history of scuba diving at this unique museum. Inside there are tons of artifacts and hands-on exhibits to explore.
Eden Gardens State Park - Nestled amongst idyllic gardens and along the banks of Choctawhatchee Bay is this 1895 mansion known for its furniture dating back to Louis XVI.
Destin Harbor Boardwalk - Dine and shop along the bustling Destin Harbor Boardwalk. Here you can catch a boat to go dolphin-watching or scuba diving.
Air Force Armament Museum - Featuring over 25 planes, this dedication to the skies is located on the world's largest air force base and is free to enter.
The Graffiti Bridge - In Pensacola's Oak Point, the Graffiti Bridge is a unique attraction that's the perfect pit stop for a photo shoot.
Alabama Aquarium at the Dauphin Island Sea Lab - Featuring a 10,000 square-foot exhibit hall, a 7,000-gallon stingray touch pool, and showcasing over 100 species, the Alabama Aquarium is a unique and educational experience to learn about native marine life.
Fort Morgan State Historic Site - Explore this five-pointed 19th-century military fort, which also offers tours relating to Civil War history.
Biloxi Lighthouse - This 64-foot cast-iron lighthouse was built in 1848 and is a historic emblem of the region. It offers tours and a breathtaking view of the Gulf Coast.
Honey Island Swamp Tours - Up for an adventure? Explore Louisiana's signature swamps on the Honey Island Swamp Tours. This tour offers an in-depth look at these unique ecosystems.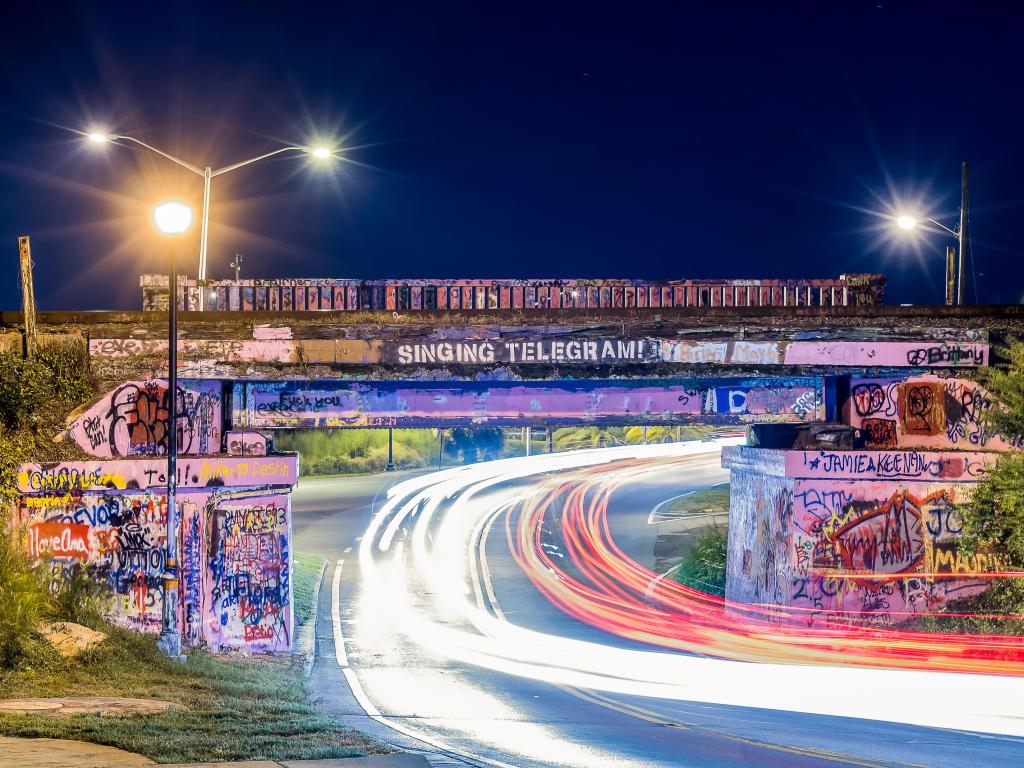 Best time to go on a road trip from Tallahassee to New Orleans
The best times to visit New Orleans are during the spring, fall, and winter as summers tend to be hot and humid. Mardi Gras is in early spring and is New Orleans' busiest tourism season. So, for those looking to avoid enormous crowds, winter or fall are ideal.
Summers in New Orleans are hot with temperatures ranging between 70 and 90 degrees Fahrenheit. The hotter months attract fewer tourists. As a result, you may find that accommodation prices are lower during this season.
Winter in New Orleans is pleasant, with cool temperatures and light wind. Temperatures range between 46 and 70 degrees Fahrenheit. This season is a great time to visit the city because it is right before the busy Mardi Gras festivities with cheaper accommodations.
Spring, specifically late February and early March is Mardi Gras season in New Orleans. With events happening on every corner, if you're interested in seeing the city in full swing, this is truly the best time to visit.
Fall, like winter in New Orleans, is relatively mild, with temperatures ranging between 56 and 86 degrees Fahrenheit. Fall is also the off-season for tourism. This means it's a good time to come if you're looking for more affordable accommodation and a relaxed vibe.
The most famous event that takes place in New Orleans is Mardi Gras, or Fat Tuesday. This holiday falls on a different day every year but is usually somewhere in late February or early March and is celebrated with live jazz performances and festivities.
New Orleans also offers tons of other festivals throughout the year as well. The New Orleans Film Festival and the Voodoo Music and Arts Experience in the fall are some of the most popular. Even the hot and humid summer season gets in on the action with the New Orleans Wine and Food Experience.