Road Trip from Virginia to Portland, Maine
If you are looking for an exciting journey from Virginia to Portland, Maine, packed with bucket-list sights, and stunning coastline balanced with inland delights then this is the road trip for you!
The 670-mile road trip travelling from Virginia to Portland, Maine, takes just over 11 hours, with exceptional stop-offs including Virginia Beach, Ocean City, Atlantic City, New York, New Haven, Boston, Washington, Baltimore, and Philadelphia.
Whether you choose to kick-off your journey tracking the stunning ocean coastline, or take the route packed with city sights and historic districts from the off, you can be sure this will be a memorable trip. Read on to see what we recommend seeing and doing along the way.
How far is Portland, Maine from Virginia, and how long will the road trip take?
Comparison of road trip routes between Virginia and Portland, Maine

| Route | Distance | Driving Time |
| --- | --- | --- |
| The Urban Route | 670 miles | 11 hours 20 minutes |
| The Coastal Route | 810 miles | 15 hours 30 minutes |
The stunning Coastal Route takes around 15 hours and 30 minutes covering 810 miles if you head there directly without a detour.
If you decide on the inland Urban Route then you can expect this drive to take around 11 hours and 20 minutes, with a shorter distance of 670 miles travelled.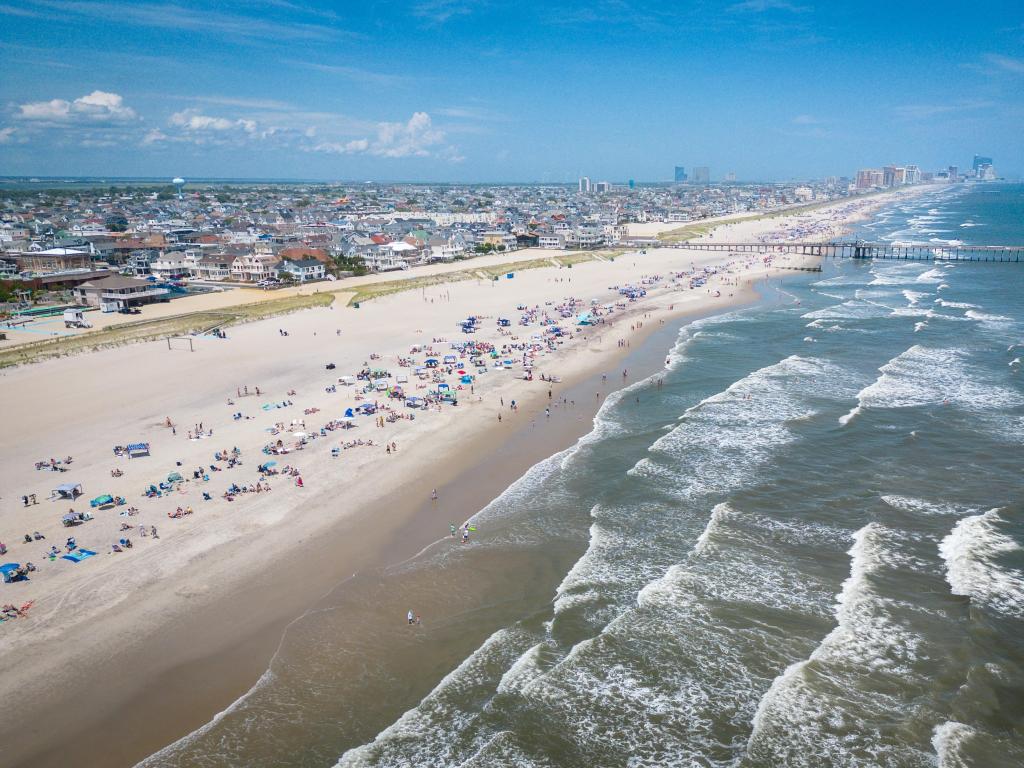 Both these incredible routes have so many scenic and city sights to enjoy, so we suggest spending 3-4 days to make this journey to take it all in.
If you are looking to extend your road trip in Maine, check out our ultimate road trip itinerary:
READ MORE - Ultimate Maine Road Trip Itinerary
Best road trip route from Virginia to Portland, Maine
This incredible American road trip from Virginia to Portland, Maine, passes world-renowned and first-class cities and sights.
The beautiful Coastal Route takes a little longer to complete, with the opportunity to enjoy stunning ocean views, beaches and boardwalks balanced with exciting city stops, thrilling attractions and cultural sights.
The alternative Inland Route, which takes less time to travel, covers a packed agenda of city sights and historic districts to explore along this inland adventure.
The Coastal Route
Head out of Virginia on Interstate 64 (I-64) towards the coast, where you pass Newport News, before taking the Hampton Roads Bridge Tunnel and arriving at Norfolk and shortly after Virginia Beach.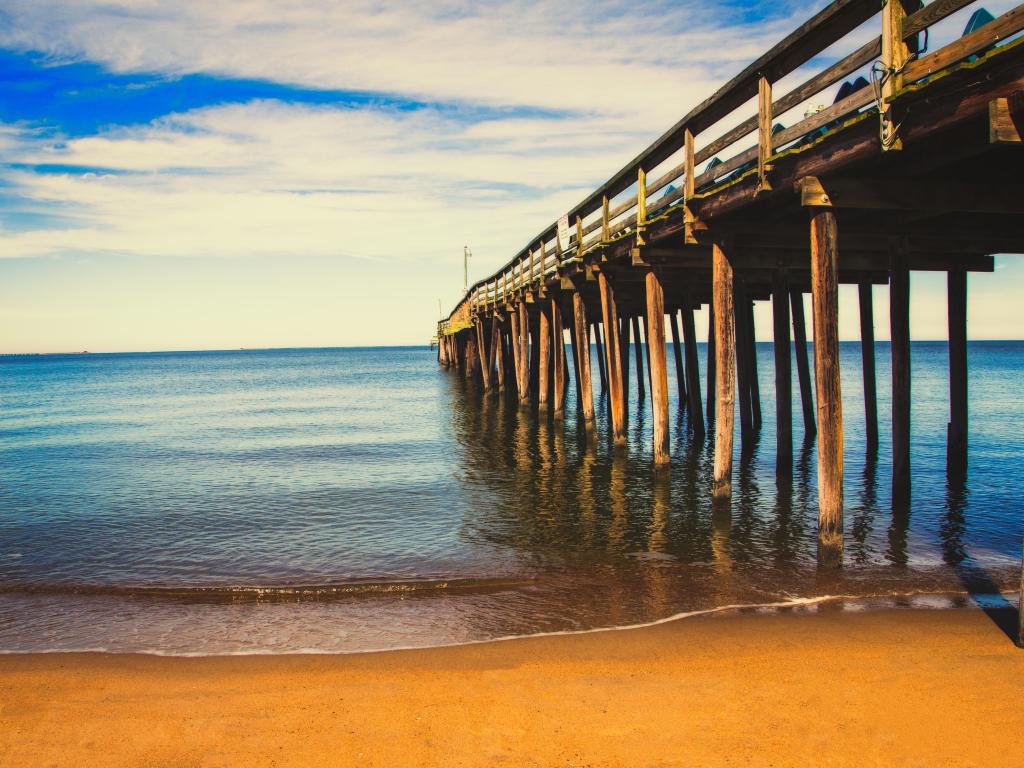 After a stop at Virginia Beach aquarium, track the beautiful coastline along Highway-13 past Ocean City before arriving at thrilling Atlantic City. Catch your breath traveling along I-95, before epic entertainment in New York.
From New York, the I-95 takes you past New Haven, Providence and Boston, before traveling north to Portsmouth and arriving at Portland, Maine.
Here is our ultimate road trip itinerary in Maine if you are planning on staying in the state longer.
The Urban Route
Head out of Portland on Interstate-95 north, enjoying first the historical sites of Washington, before a harbor cruise in Baltimore. The I-95 then continues past Wilmington, Philadelphia and Trenton – a myriad of interesting city stops.
From here, continue along the I-95 to reach New York, where you should spend a few days enjoying iconic city sights, skyscrapers and Central Park.
After a memorable trip to the Big Apple, take the I-95 past New Haven, before jumping on the I-91 to Hartford and I-84 to Worcester. A journey east along the I-90 then carries you to Boston, where the Freedom Trail is a must.
The I-95 from Boston then takes you north past Portsmouth, where you follow the coastline before you arrive in Portland, Maine.
Check out our ultimate Maine road trip itinerary if you are staying longer.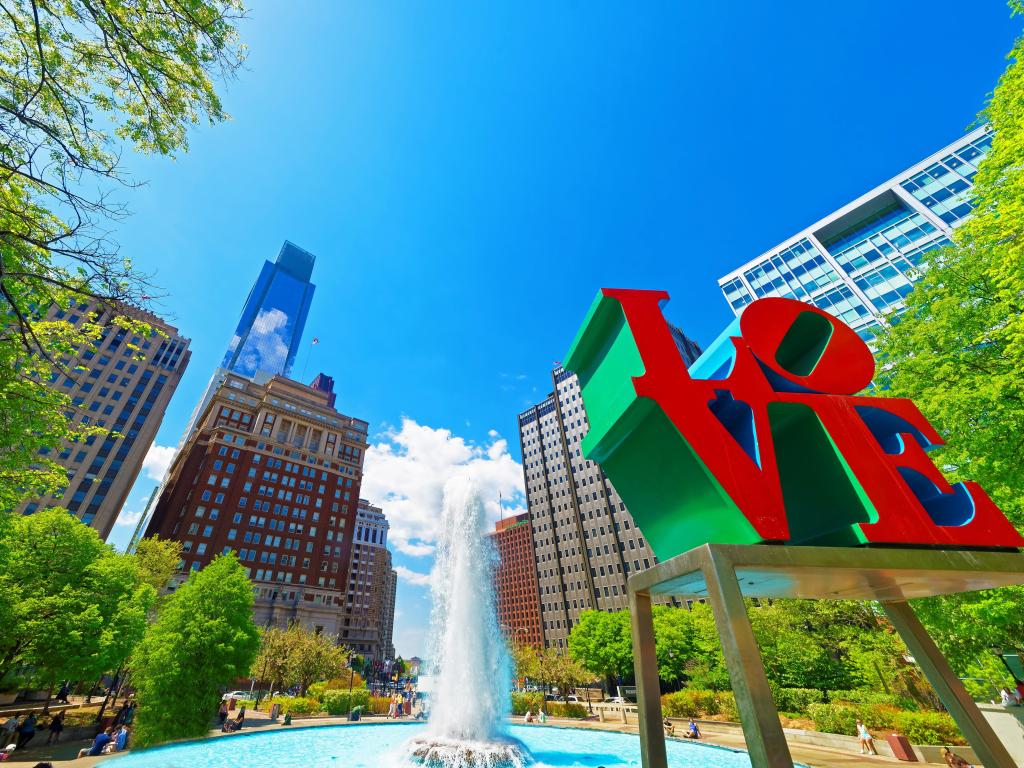 Best places to stop between Virginia and Portland, Maine
The journey from Virginia to Portland, Maine, is teeming with great stop-offs enjoying everything from stunning coastline to epic city sights. Here are some of the best places we think there are to spend a little more time in.
Fun and frolics in Atlantic City
Around a third of the way along the Coastal Route, you hit Atlantic City, and what better place to change the pace than enjoy 'America's Playground'? This buzzing city is packed with casinos, restaurants and eclectic entertainment.
Take a visit to the Atlantic City Boardwalk, where you can wander this world-famous six-mile path to see the sights as well as visit the Atlantic City Historical Museum and Art Center.
For a top-class casino visit then look no further than Caesars Atlantic City Casino. This high-end casino also has a hotel and spa and is decked out in ancient Greek décor. With over 124,000 sq ft to enjoy here, it is considered one of the best casinos in Atlantic City.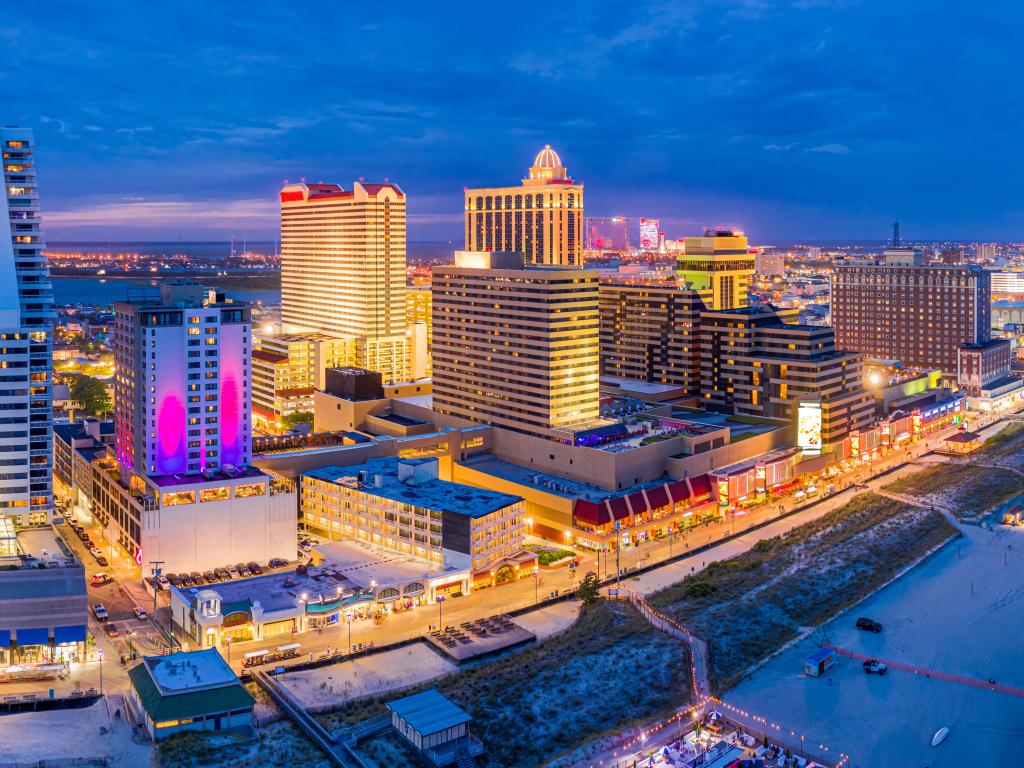 Fancy a spot for shopping? Then The Quarter of Tropicana is the place to head. This Old Havana-themed mall is a unique site for shopping and dining. A good chance to leave Caesars for a while and spend some winnings!
After a day and night of thrilling Atlantic City sights, we recommend heading to Hard Rock Hotel and Casino Atlantic City. This superb 4-star hotel sits right on the beachfront and you can enjoy panoramic views from the sun terrace.
An absolutely stunning hotel and entertainment center, with so much to enjoy, make sure to spend some downtime relaxing in the gorgeous swimming pool and spa on-site.
With four delicious restaurants, you are also spoilt for choice of where to eat, with a variety of delicious steak, Asian, American and seafood cuisine on offer to tickle any tastebuds.
Close to many of the popular attractions including Atlantic City Beach, Steel Pier and Atlantic City Boardwalk, you can leave the car in the private parking with no worries, to enjoy exploring what Atlantic City has to offer.
Tick New York off your bucket list
Needing little introduction, New York is a great mid-point stop off along the Urban Route, and a must-visit for anyone passing by.
One of the most recognizable statues in the world, no visit is complete without visiting the Statue of Liberty. Make a trip to Battery Park then cross to Liberty Island for a closer look. Book early to climb to the crown for amazing city views.
The world-renowned Empire State Building is also a must-visit, where you are transported to floor 102 for incredible panoramic views from the 1,250 ft height.
Times Square is a major tourist spot, where you can marvel at the bright city lights unlike anywhere else in the world. Catch a show or simply wander the neighborhood packed with dining and entertainment options.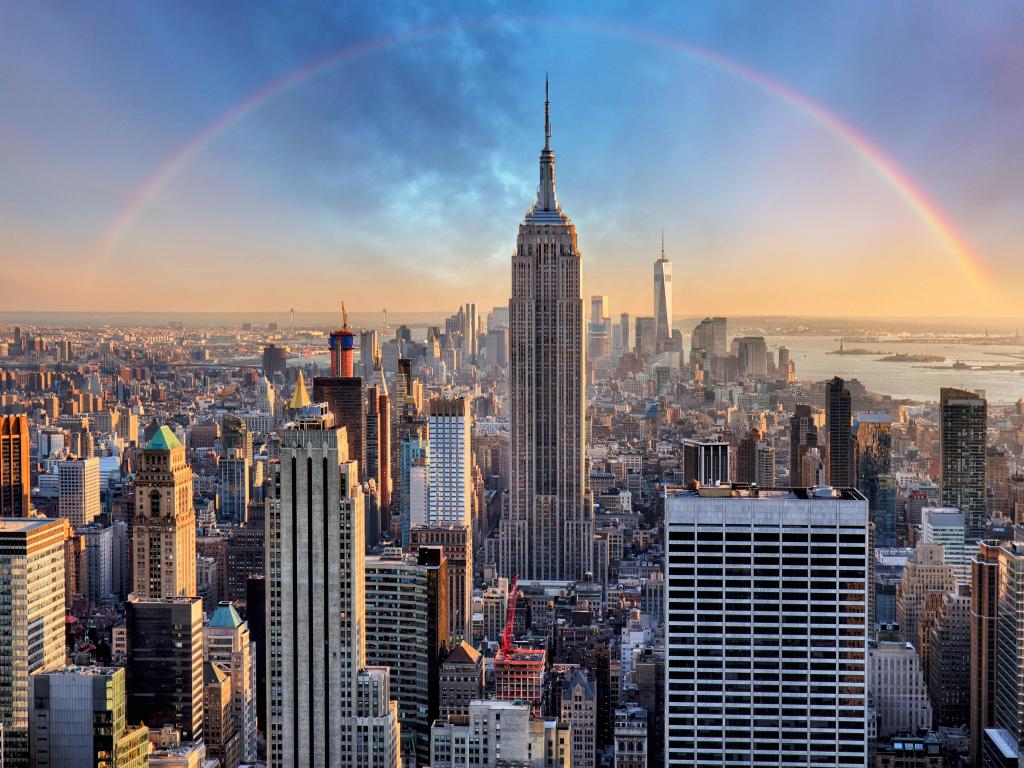 Once you've pounded the streets, head to the sanctuary of Central Park. Covering 843 acres, you can walk, bike or take a horse and cart across this incredible park which is a delight whatever season you choose to visit.
After a busy time exploring, head to Park Lane New York set in the heart of New York. This beautiful hotel really is something else, stunning and deluxe.
Super close to so many top sights, with incredible views across the cityscape and Central Park, it also has a state of art fitness center to take advantage of.
Make sure to head to on-site Harrys New York Bar for renowned cocktails before dinner, where you must try out the cuisine at Joseph Fontanals at The Park Room Restaurant. It's fabulous.
Where to stay when you reach Portland, Maine
Once you arrive in Portland, Maine, you'll want to spend a few days looking around this authentic and fun little city, so we suggest staying at the Portland Harbor Hotel.
This hotel is in a great location near Portland Waterfront, close to plenty of top sights such as Wadsworth Longfellow House, Compass Park, Portland Observatory and many popular beaches.
Luxury, modern décor, with beautiful lounges and bedrooms to relax in during your stay, it also boosts a pretty outdoor courtyard to enjoy a delicious American style buffet breakfast or afternoon latte from the coffee house.
For dinner head to the on-site BlueFin North Atlantic Seafood Restaurant to feast on American and seafood specialties.
Things to see on a road trip from Virginia to Portland, Maine
Whichever route you choose to take, you can be sure that you are going to see some memorable sights on this amazing road trip from Virginia to Portland, Maine.
Keep reading to see our top places to visit on this jam-packed epic trip.
Coastal Route
The Mariners' Museum and Park - Based in Newport News, this interesting museum is packed with 35,000 maritime exhibits, and is a must for any naval fans to admire this huge archive.
Virginia Beach Aquarium - This aquarium and marine science museum is a fascinating underwater world, considered one of the best. Adults can enjoy events such as 'Sharks After Dark' to see the exhibits along with live nighttime entertainment.
Ocean City Boardwalk - The beach and boardwalk at Ocean City are definitely worth a visit for beautiful views and Thrashers French Fries during your visit on the boardwalk, they are area-famous and delicious!
Atlantic City - Enjoy the bright lights and thrills of Atlantic City. Head for some fun at Caesars Atlantic City Casino, with over 124,000 sq ft of games, entertainment and hospitality to enjoy.
Providence, Rhode Island - Viewed as a 'mecca' for the arts and culture scene, there are many interesting museums. Make sure to head to the popular Slater Mill to learn more about the early industrial revolution.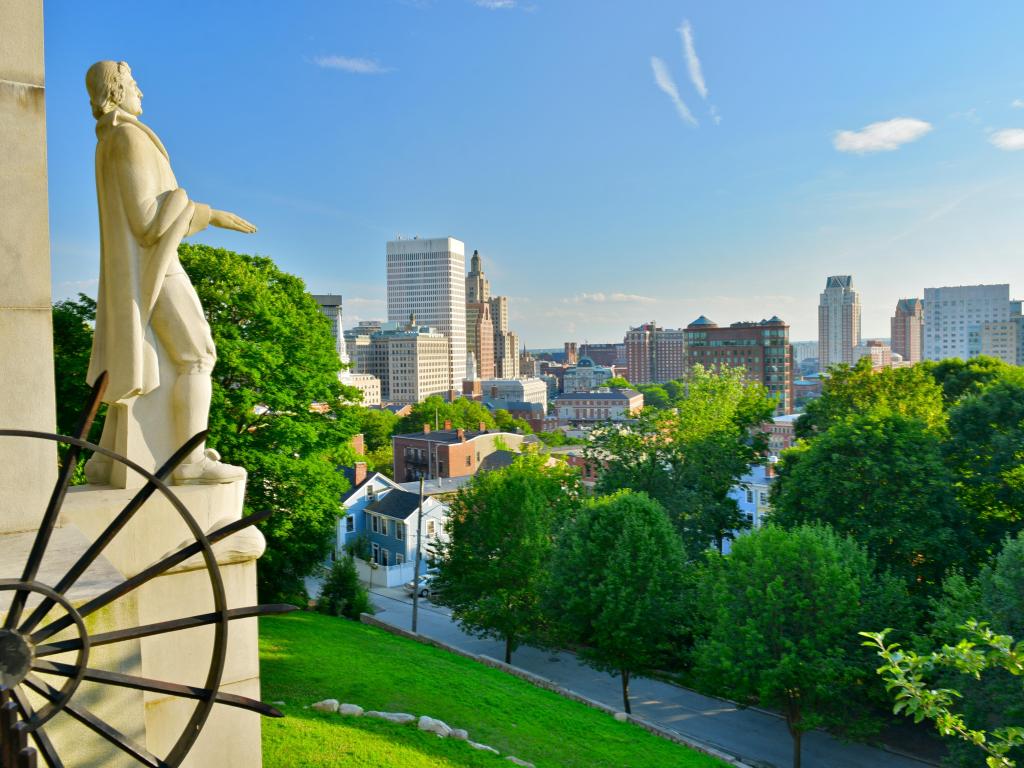 Urban Route
Washington DC - Making a stop off at Washington is a must, with so much history to explore. A visit to the Space Needle, Capitol Hill, White House and Jefferson Memorial are just a few of the must-sees. An all-day organized tour is a great way to see them all.
Baltimore Inner Harbor - The harbor is teeming with things to do, with museums such as the popular Maryland Science Museum. Alternatively head onto the water, taking a Hornblower Cruise to sightsee.
Wilmington Historic District – On the National Register of Historical Places, this beautiful area is packed with historic houses, venues and city halls. Close to the river, there are great restaurants to try out too.
Philadelphia - Steeped in history throughout, a visit to Philadelphia is not complete without stopping by the Liberty Bell, a sign of American independence and liberty and a must-see attraction.
Trenton Old Barracks - Built in 1758, you can explore this beautiful building and museum to understand more about British Army soldiers based here. Pop-ups exhibitions, such as local art, are also timetabled.
Rutgers Gardens – This beautiful botanical garden spread over 180 acres is ideal for an afternoon stop-off to admire the local plant collections and farmer's market.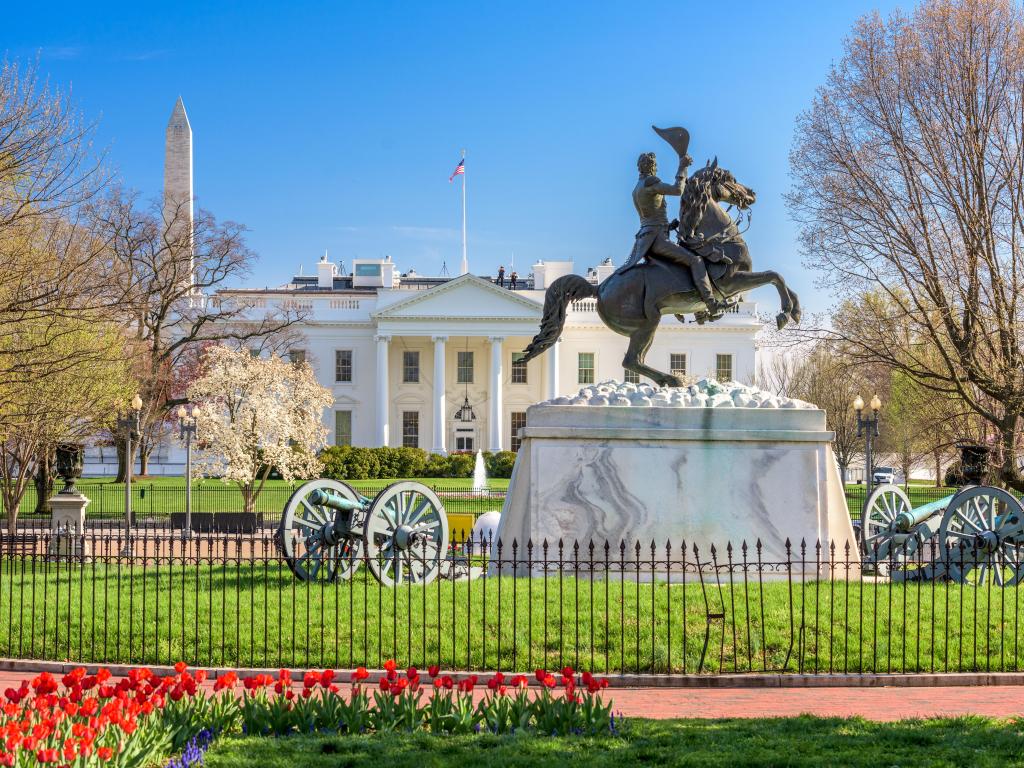 Both Routes
New York - The iconic Big Apple has some of the world's best sights including the State of Liberty and the Empire State Building. After a busy time, sightseeing, head to the tranquility of Central Park.
Bronx Zoo – Found in the Bronx, this urban zoo is one of the largest in the USA. You can even get up close to some of the animals such as penguins and sloths for a feeding encounter.
Legoland – An ideal stop off for the family after leaving New York, the 150-acre site in Goshen is packed with Lego-inspired rides and entertainment.
Yale University - This New Haven landmark is worth a stop off, with stunning buildings and grounds to enjoy on a self-guided tour.
Freedom Trail - No visit to Boston within a walk along the 2.5-mile Freedom Trail, weaving through the center of Boston and marking different areas linked to the War for Independence.
Portsmouth Market Square - An afternoon here is well spent, where you can enjoy wandering the pretty markets, antique shops and galleries. Stop for coffee and people-watching along the waterfront.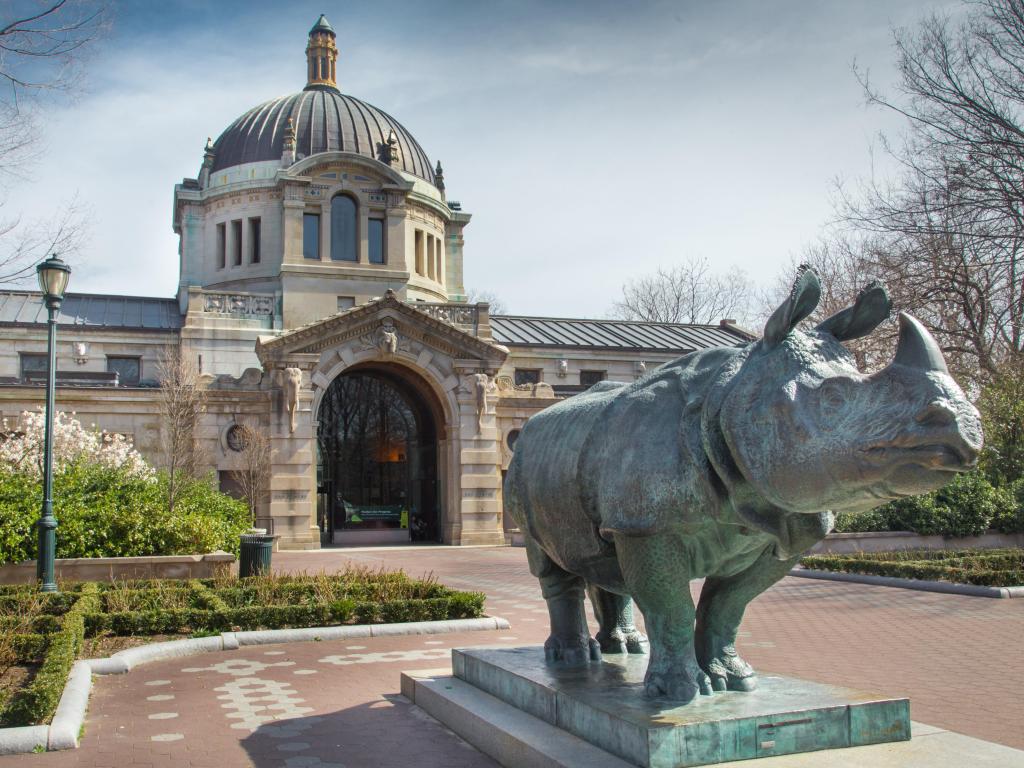 Best time to go on a road trip from Virginia to Portland, Maine
It is best to head to Portland, Maine, when the weather is more favorable, and although summer is peak tourist season, temperatures do not often exceed 80 degrees Fahrenheit, so it is not too hot and humid for exploring.
You can enjoy hiking and sunbathing during this time. It can be busier during peak summer, with accommodation at a premium, so just make sure to plan ahead to get the best deals.
Spring from March through May, is the cheapest time to visit, where visitor numbers are low ahead of the summer season. Typically, hotel rates are also at the lowest too so you can grab a great deal.
Fall is also a great time to visit for the beautiful colors and great weather. September in particular is a good month to go, where the average temperature is around 70 degrees Fahrenheit and tourist numbers are lower.
Winter is probably the worst time to visit unless skiing is on the agenda, as even the locals in Maine find it very cold, with temperatures around 35 degrees Fahrenheit or lower. Packing warm layers is a must.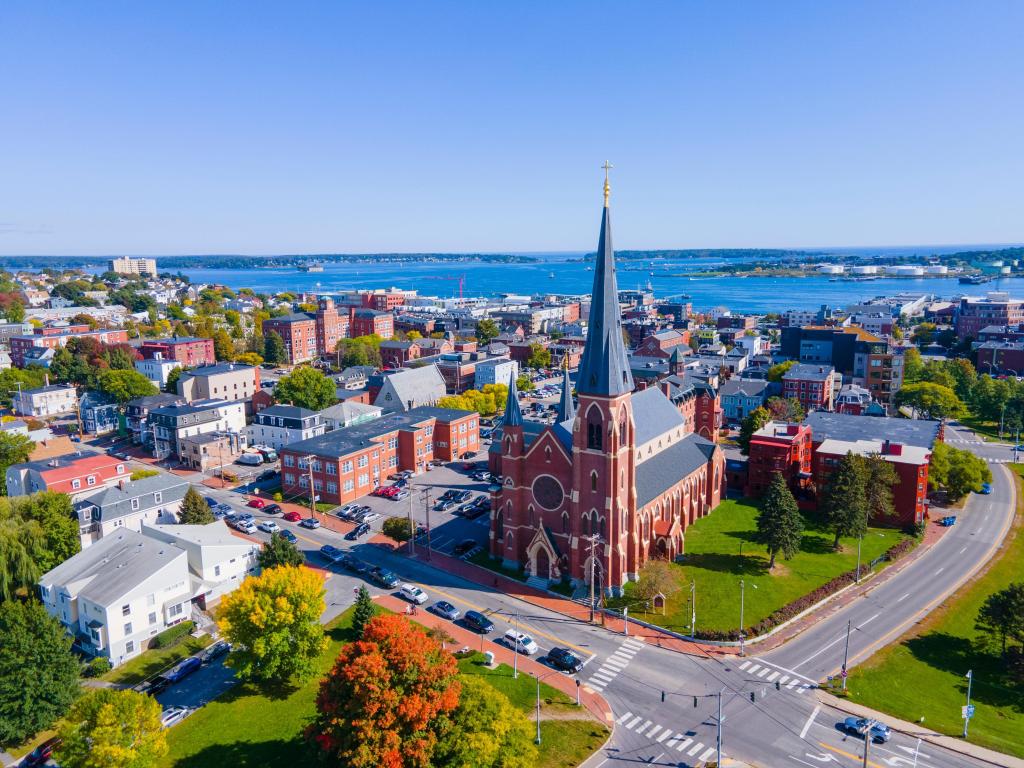 It may be fairly small in size, but Portland, Maine, has a packed event calendar, particularly over late summer and autumn when the weather is warm and pleasant.
Portland Chamber Music Festival is held in August for two weeks, showcasing lots of different music genres and styles for all audiences to enjoy.
Head to the pretty Mill Creek Park in August and you can enjoy Art in the Park, an art and music spectacle over the weekend, with the very best of local talent.
In October Harvest on the Harbor presents amazing local food, wine and beer, rewarding Maine's culinary scene, and it's a great event to shop and snack! Portland Wine Week in June also celebrates local producers, where you can learn about the art of wine with tasting events and meal pairing ideas.