How long does it take to drive across Maryland?
Maryland sits in the mid-Atlantic region of the United States and borders Virginia, West Virginia, District of Columbia in the south and west, Pennsylvania in the north, and Delaware in the east. Baltimore is Maryland's biggest city.
It takes 4 hours to drive through Maryland from Delaware in the east to West Virginia in the west along the 240-mile drive. It's a 120-mile drive from north to south from the border from Pennsylvania to Virginia, taking 2 hours and 10 minutes.
Whether you want to string out the journey or are keen to get from one point to another as fast as possible, read on for all the key information you need on driving times and distances for this road trip across Maryland and our tips on how to cover it most conveniently.
Time to drive across Maryland
Comparison of routes across the state of Maryland
Route
Main road
Distance
Driving time
North to south


Pennsylvania to Virginia

I-83 and I-695
120 miles
2 hours 10 minutes
North to south


Delaware to Virginia

US-50
160 miles
2 hours 50 minutes
East to west


Delaware to West Virginia

I-95
240 miles
4 hours
Maryland is recognizable by its unique shape, with straight borders and interruptions by the Chesapeake Bay and the Potomac River.
Consequently, the time it takes to drive across the state varies significantly depending on whether you're driving from north to south or east to west, and which cities you choose as your start and endpoints.
The 240-mile main route from Delaware to West Virginia takes 4 hours, and you can add an hour's stop in Frederick for refreshments. However, traffic around Baltimore can be some of the most congested in the state, so plan ahead for this and avoid rush hour.
Alternatively, you can drive 120 miles north to south through the state from Pennsylvania to Virginia, which takes around 2 hours and 10 minutes to drive, though you can add an additional hour for a stop in Lanham.
It's best to allow for 3 hours 30 minutes or so for this drive, as you may encounter traffic around Baltimore and on the outskirts of Washington DC.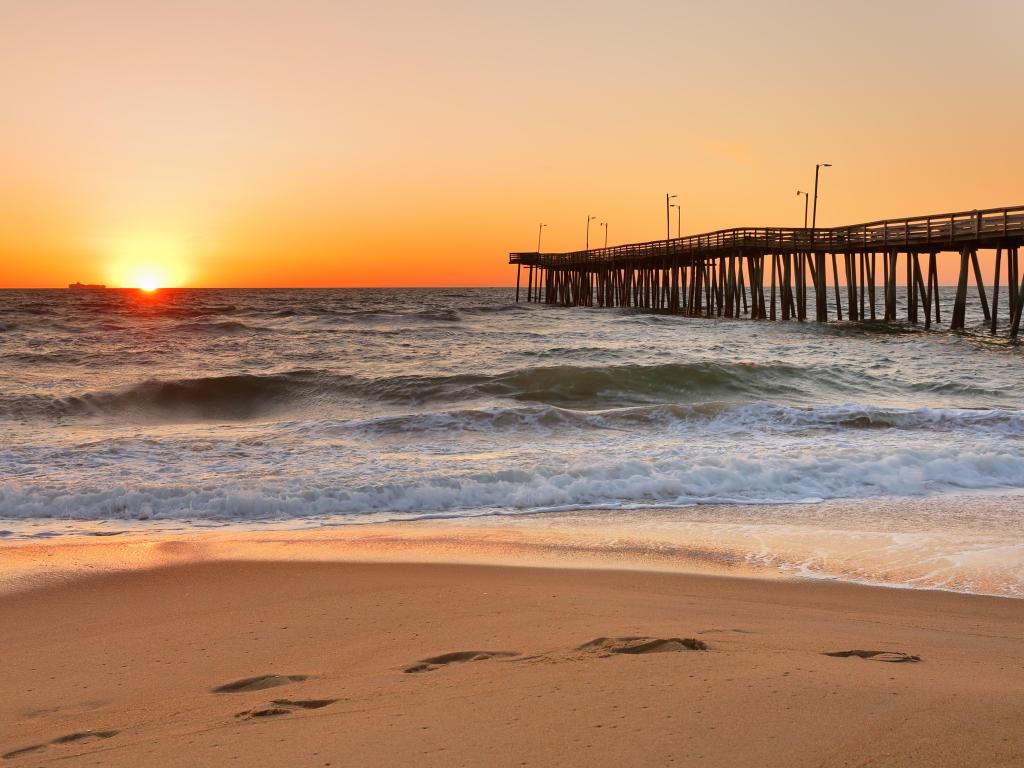 The final option takes you both through the southeastern tip of the state from Delaware to Virginia towards the coast and can include a stop at the quaint city of Cambridge.
The route is driver-friendly, though it may get busier in tourism peak seasons. In total, we'd recommend allowing 3 hours and an extra 15 minutes or so for this 160-mile trip.
Driving across Maryland from Delaware to West Virginia
The half-day drive from the Delaware-Maryland border to West Virginia is relatively straightforward to navigate, though you may encounter some traffic.
You'll start from the general Newark area, and from here follow Interstate 95 (I-95) south to continue onto the I-95 Express toll. You'll be following signs for Baltimore on I-95, which can experience some congestion in morning and evening rush hours.
Once you arrive in Baltimore, you have the option to stop and explore the city where Hairspray and The Wire were filmed. From Baltimore, get on I-95 S and follow this road to Frederick, which is a pleasant stop for wandering around the historic city.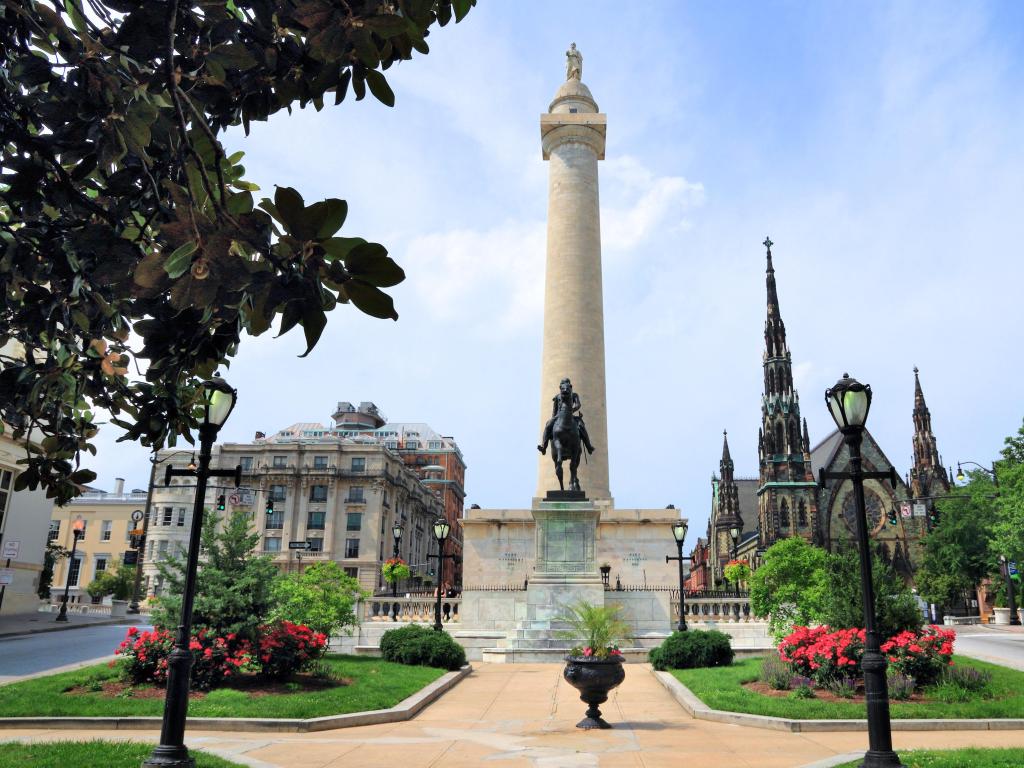 Rejoin I-70 and take the exit for I-68 W to drive through Savage River State Forest. Take the exit at Friendsville to cross the border and arrive in West Virginia.
If you want to stop in Frederick, we'd recommend leaving around 5 hours for this journey to account for rest times and any traffic along the route.
Driving through Maryland from Pennsylvania to Virginia
An alternative route runs down through the middle of the state from the border with Pennsylvania to the mouth of the Potomac River in West Virginia. This route also traverses Baltimore, so you may encounter delays in the total journey time.
You'll start from the Mason and Dixon Line and get on I-83 heading south. Take I-695 W to circumnavigate around Baltimore, where you may encounter traffic at peak times. Merge onto MD-295 and take the Baltimore-Washington Parkway, then take the exit onto I-495 S.
While you may not need a rest stop on this shorter drive, if you do fancy a break we recommend Lanham, which is a pleasant town with parks and a good place to stretch your legs.
From Lanham, rejoin I-495 S and take the exit for MD-5. When you reach Cedarville State Forest, join US-301 S and cross the Potomac River to arrive in Virginia.
Though this route is only 2 hours 10 minutes of consistent driving time, we'd recommend leaving at least three hours to incorporate a short break and any traffic delays.
Driving through Maryland from Delaware to Virginia
The route kicks off at the general Newark area on the border with Delaware. Follow signs for US-40 to circle Elkton, and then take MD-213 S.
You'll cross plenty of river tributaries on the drive south, including Back Creek and Great Bohemia Creek, before passing through the Bohemia River State Park.
After Galena, turn right onto US-301 S and follow the Blue Star Memorial Highway. Turn left onto MD-213 S, then take another left onto US-50 E, otherwise known as the Ocean Gateway.
Follow this road south to cross Choptank River and arrive in Cambridge, which is a beautiful coastal town housing the Harriet Tubman Museum and Educational Center.
Rejoin US-50 to cross Nanticoke River and continue onto US-13. Follow this road south to cross the border into Virginia.
You're unlikely to encounter delays on this route, as it doesn't pass through any major hubs. If you add in an hour's stop in Cambridge, we'd recommend allowing 4 hours for this trip.
Comparison of the routes that cross Maryland

| Starting from | Arriving to | Distance | Driving time |
| --- | --- | --- | --- |
| Baltimore, MD | Richmond, VA | 150 miles | 2 hours 20 minutes |
| New York, NY | Washington DC | 230 miles | 3 hours 50 minutes |
| Newark, DE | Columbus, OH | 520 miles | 8 hours 10 minutes |
| Philadelphia, PA | Cincinnati, OH | 570 miles | 8 hours 50 minutes |
Things to know that can impact your driving time
As outlined above, the most likely factor to impact your driving time across Maryland is traffic around the major cities of Baltimore and Washington DC.
In winter, some areas might be snow-covered, so some of the more rural roads, particularly towards the eastern side of the state, could be impacted by closures and maintenance. Keep an eye out for weather warnings and local advice if you're traveling during the colder months.
Since Maryland is a small state it's possible to drive most of the routes without a rest stop, though you'll definitely want a break on the longer east-west route of 5 hours.
However, there are some great places to discover along both of the shorter routes as well, so any extra stops you make will add additional time onto your journey.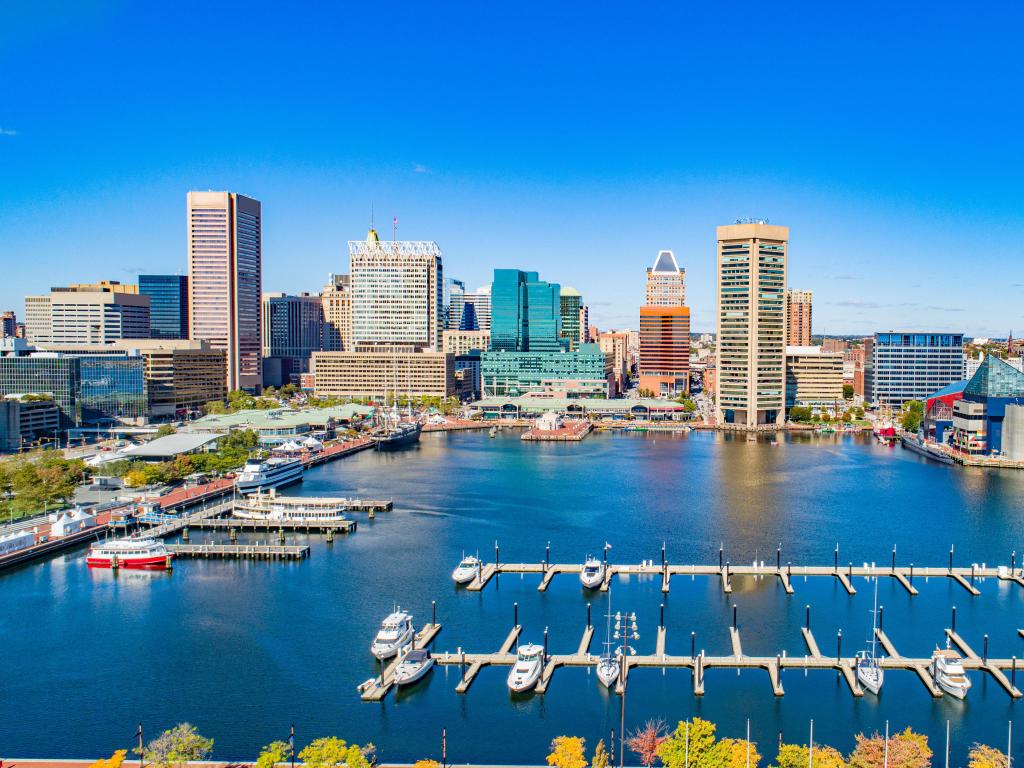 The first two routes travel primarily via interstates, so you'll be able to travel at the speed limit of 65 mph. Speed limits vary on highways and smaller roads, varying between 50-65 mph, so pay attention while you're driving.
We took speed limits into account on these routes and in time estimates, but please keep in mind that closures, roadworks, weather conditions or diversions may impact these, so be sure to check local advice before you set off.
Tips to drive across Maryland in the shortest possible time
While you can't always predict traffic, you can plan ahead to help reduce your journey time for driving across Maryland.
Try to travel outside of peak rush hour times when commuters are likely to be traveling to work. If your schedule allows, driving on a Sunday is likely to be the quietest day on the road.
As these routes are fairly short, stocking up on snacks and car entertainment can reduce the need for breaks and might mean you can make it from start to finish without stopping!
The same goes for ensuring the car is filled with gas, and you can improve your chances by choosing an economical car that is more efficient.