Road Trip from Yosemite National Park to Redwood National Park
California is famous for its scenic landscapes, vibrant and diverse cities, fabulous beaches and of course its world-class wine country. The road trip from Yosemite National Park to Redwood National Park offers a taste of these and is guaranteed to be a memorable adventure.
The 540-mile road trip between Yosemite National Park and Redwood National Park takes about 12 hours to drive. Notable stops are San Francisco, Sonoma, Tiburon, Santa Rosa, Eureka, Alcatraz, Salt Point State Park and Point Reyes National Seashore.
Whether you're in the mood for a relaxing coastal cruise or an exciting journey through national forests, we've got some great options for this epic road trip. Keep reading to hear about our favorite stops and activities along the way.
How far is Redwood National Park from Yosemite National Park, and how long will the road trip take?
Comparison of road trip route options between Yosemite National Park and Redwood National Park

| Route | Distance | Driving Time |
| --- | --- | --- |
| San Francisco Route | 540 miles | 11 hours 45 minutes |
| Lake Tahoe Route | 590 miles | 10 hours 50 minutes |
The road trip from Yosemite National Park to Redwood National Park is a minimum of 540 miles and will take about 12 hours of nonstop driving., passing through San Francisco.
An alternative route will take you inland towards Lake Tahoe, covering 590 miles. This route will take you about 11 hours to drive without accounting for any stops.
With so much beautiful scenery and varied points of interest, we suggest a minimum of three days for this road trip. If you can extend it to four days, that would be even better. The more time you have, the more you'll be able to explore incredible attractions along the way.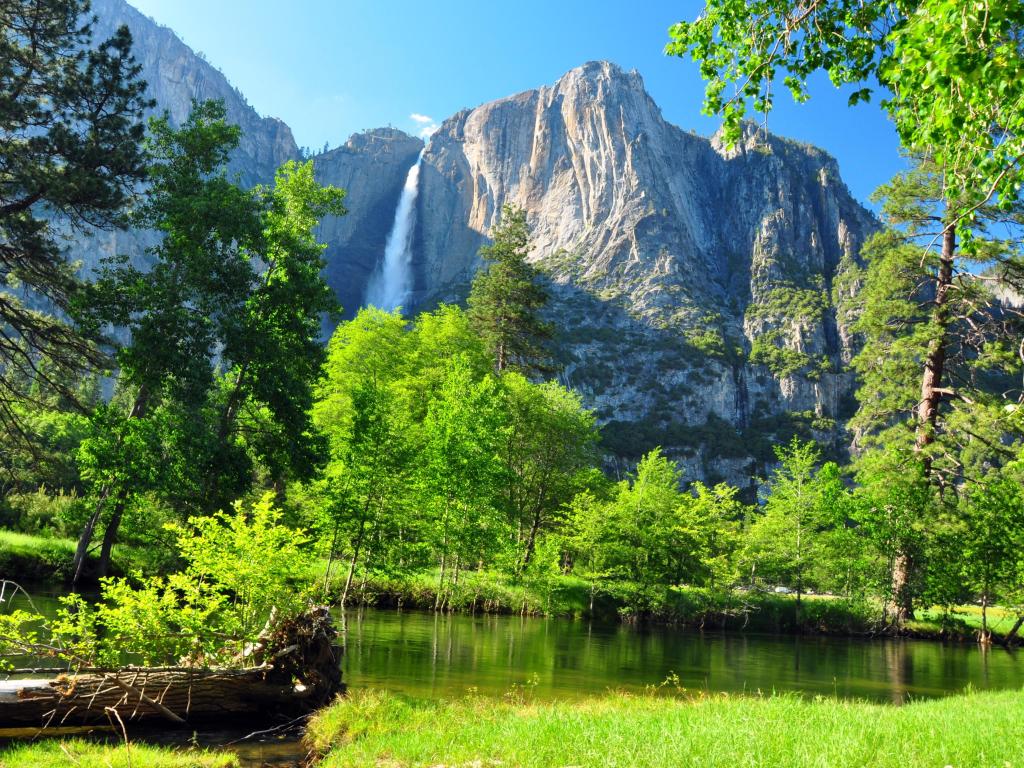 Best road trip route from Yosemite National Park to Redwood National Park
There is no definitive best route from Yosemite National Park to Redwood National Park. Both route options make for an epic road trip, so it depends on your preferences and what you would like to see and do.
Would you rather experience the city, meander through wine country, and take in coastal views? Or do you prefer impressive mountains, crystalline lakes, and national forests? The good news is there's no wrong answer and we've got you covered regardless of which route you choose.
The San Francisco Route brings you through the heart of this lively city and across the famous Golden Gate Bridge. You might find some traffic while passing through San Francisco, but once you're out of the city, you'll be greeted with the idyllic scenery of California's wine country.
The Lake Tahoe Route is named as such because you'll see its clear pristine waters soon after leaving Yosemite National Park. This route offers impressive mountain views, lakeside detours, lush national forests, and quaint towns.
Our favorite routes for this trip are similar in distance and time but equally impressive and unique in their own way.
The San Francisco Route
Heading out of Yosemite National Park, take Highway 120 to Manteca. Before arriving in Manteca, you have the option to stop at the Cowboy Museum in Oakdale if you're not pressed for time.
In Manteca, you'll transfer to Interstate 205 (I-205) and continue into the heart of San Francisco. The Don Edwards San Francisco Bay National Wildlife Refuge is an interesting detour in the city offering a natural reprieve from the hustle and bustle of city life.
While passing through San Francisco, I-205 will change to Interstate 80 (I-80). Exit I-80 onto US-101 and cross the Golden Gate Bridge to head out of town. Shortly after leaving the city, transfer to CA-37 followed by Highway 121.
In Big Bend take Highway 12 and relax while driving through the rolling hills of wine country. Pass through Sonoma and Santa Rosa stopping to take a vineyard tour and enjoy wine tastings before continuing.
Leaving Santa Rosa, take River Road until it becomes Highway 116. Shortly after passing Montesano, transfer to CA-1 and you will soon be met with captivating coastal views.
There will be several opportunities for detours on the CA-1 to visit coastal state parks and charming towns like Sausalito. Transfer to CA-101 in Leggett and follow the highway through the unique city of Eureka before continuing to Redwood National Park.
The Lake Tahoe Route
Leaving Yosemite National Park, take US-395 heading north. You'll cross into Nevada around Topaz Lake and continue on US-395.
In Dresslerville transfer to NV-76 before taking NV-206 north. You will follow NV-206 for a short drive before exiting onto NV-207 followed by US-50. Take a short detour to Tallac Historic Site and Emerald Bay State Park or simply continue on US-50 as it follows the beautiful shores of Lake Tahoe.
After taking in the stunning scenery around Lake Tahoe, US-50 will become Interstate 580 bringing you into Nevada, through Carson City, and later Reno. In Reno continue on US-395 and cross back into California after reaching White Lake.
You will pass Plumas National Forest and Honey Lake before transferring to CA-36. You can continue on CA-36 for a detour in Chester and Almanor Lake or take CA-44 into the heart of Lassen National Forest. Visit Lassen Volcanic National Park if you want to adventure around a unique volcanic landscape.
Continue on CA-44 out of the national forest and take CA-299 in Redding. After passing through Douglas City, transfer to CA-3 heading north before rejoining CA-299. This leg of the trip is truly a natural wonder as you drive mountain roads passing through calming forests and quaint towns.
As you head west, you will merge onto US-101 and take a jaunt along the coast before arriving at Redwood National Park.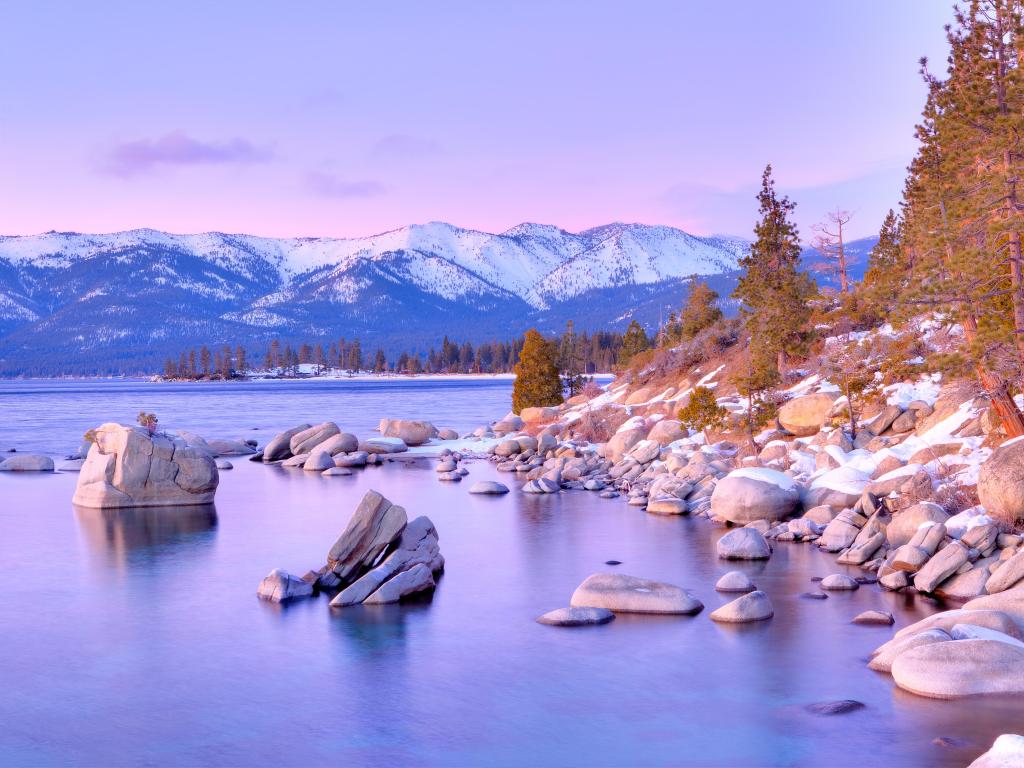 Best places to stop between Yosemite National Park and Redwood National Park
Regardless of which route you take from Yosemite National Park to Redwood National Park; you definitely want to plan an overnight stay along the way to rest and take advantage of nearby attractions and activities.
There are plenty of exciting and intriguing places to stop but we've listed a couple of our favorites below.
Unwind in Sonoma
Sonoma is the perfect place to stop on the San Francisco Route for some relaxation after exploring the iconic city that shares its name with our route. Sonoma is a little over four hours into the trip and sits in the heart of California's wine country.
The scenery here is both rustic and soothing and although the atmosphere is relaxed, there are still plenty of attractions to keep you busy.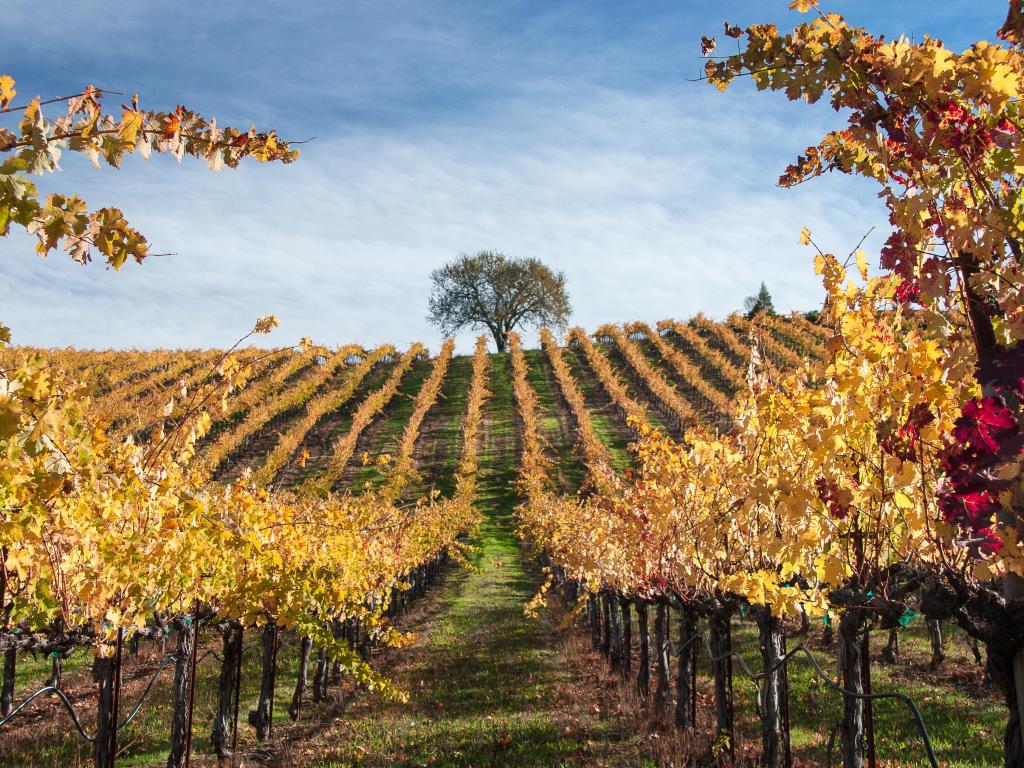 Check out Buena Vista Winery, Gloria Ferrer Champagne Caves and Vineyard, or Nicholson Ranch. Each of these charming locations allows you to tour vineyards and savor some of California's best vino varieties.
If you're looking for a unique experience outside of local wineries, take a scenic family-friendly train ride on the Sonoma TrainTown Railroad or stop by the Sonoma Valley Art Museum.
When you're ready to settle in for the evening, there is no better place than An Inn to Remember. This historic and charming inn embodies the rustic yet luxurious atmosphere of Sonoma. It is conveniently located in the town center and within walking distance of Historic Sonoma Plaza.
You'll find it easy to unwind in the quaint and inviting rooms. Enjoy a complimentary in-room breakfast alongside a delightful garden view. With private patios, spa showers, and other services like an in-room massage, this inn is ideal for relaxing in California's wine country.
A return to nature in Lassen Volcanic National Park
Lassen National Forest sits halfway along the Lake Tahoe Route and is an outdoor enthusiast's dream. If you love exploring nature this is the perfect place for an overnight stop.
A short drive from Lassen Volcanic National Park and Lake Almanor, you can't go wrong staying at The Village at Highland's Ranch (formerly known as Village at Childs Meadow). This secluded upscale ranch is surrounded by the beauty of the national forest.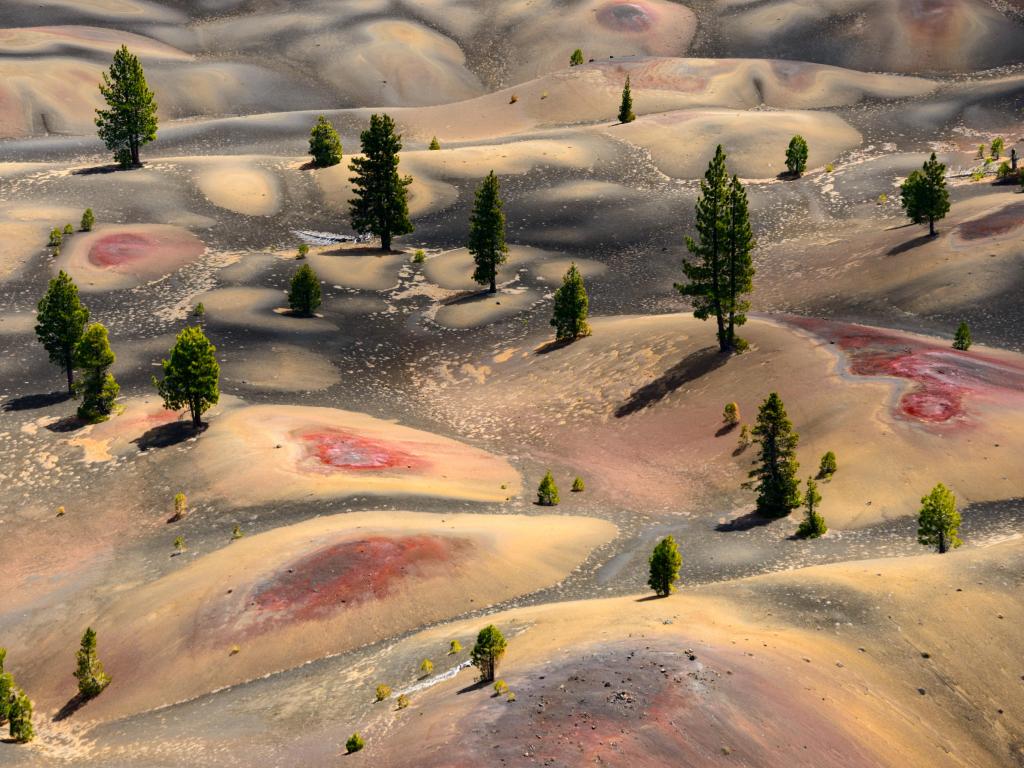 They offer seven newly built cottages and have a fantastic on-site restaurant, so you never have to step away from natural beauty.
Here you will have easy access to hiking trails and other nearby activities such as horseback riding, fly fishing, and other water sports. The ranch also offers bike and ski rentals depending on the season.
This stop is ideal for anyone hoping to explore the outdoors and connect with nature as it will lead you to the hidden, scenic gems and amazing recreational opportunities.
Where to stay when you reach Redwood National Park
One of the most exciting parts of a road trip is arriving at your destination. Located on the edge of Redwood National Park, the Holiday Inn Express Redwood National Park is our top hotel pick for your arrival.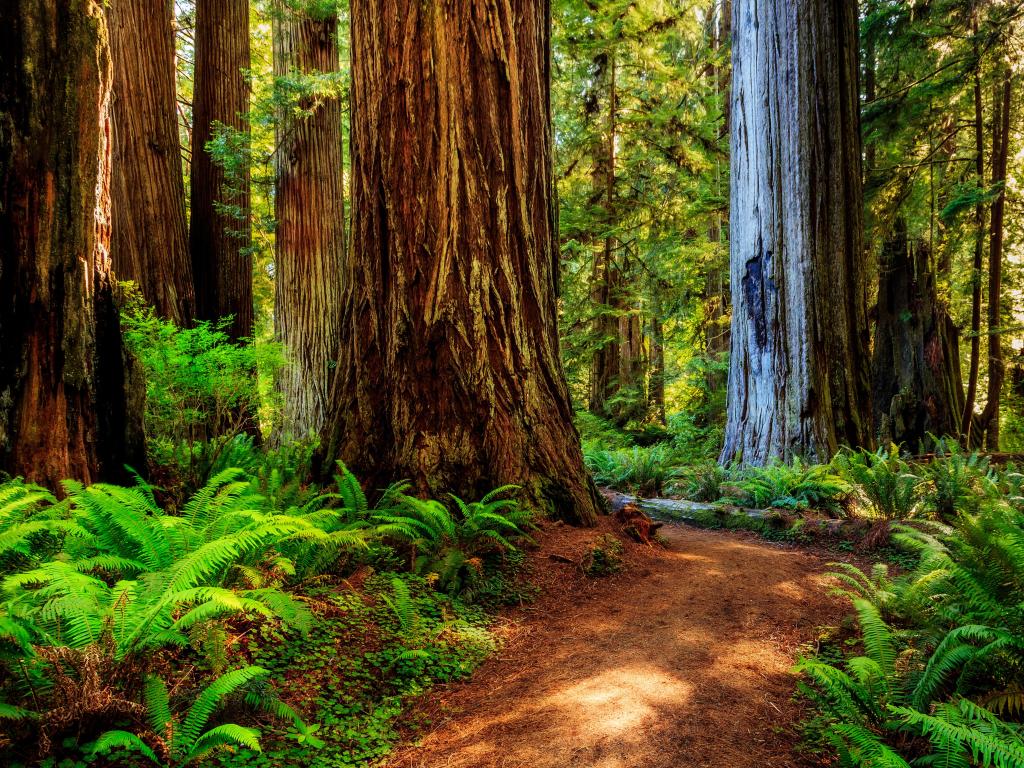 After a full day of driving, you'll be able to rest in comfortable rooms and grab a complimentary breakfast before heading out to explore again.
This hotel is perfectly located for visiting Redwood National Park and checking out other nearby attractions and activities like Klamath River Jet Boat Tours. The beautiful beach town of Eureka is only one hour away if you're also interested in a day trip with different scenery.
Things to see on a road trip from Yosemite National Park to Redwood National Park
Given the distance from Yosemite National Park to Redwood National Park, there are numerous points of interest along each route. To help you plan your adventure, we've compiled a list of our favorite activities and attractions along your journey.
The San Francisco Route
The Cowboy Museum - Located in Oakdale, this small museum aims to conserve the heritage of the American West and to preserve California's cultural history through interactive exhibitions.
Don Edwards San Francisco Bay National Wildlife Refuge - This impressive refuge consists of 15 habitats, 5 of them being in the major categories of ponds, mudflats, marsh, vernal pools, and uplands.
San Francisco, California - Known for its steep streets and Golden Gate Bridge, San Francisco is a great city to explore as it is home to the Berkeley University Campus, Berkeley Art Museum, Alcatraz, Fisherman's Wharf and Pier 39.
Point Reyes National Seashore - An impressive sight of 80 miles of shoreline with over 1,500 species of plants and animals to discover. You will be amazed by the beautiful sight of rocky waves crashing on rugged stones.
Pacific Coast Air Museum - This museum is a must-visit for any history buff and aviation enthusiast as it displays many unique and authentic aircrafts.
Tiburon, California - Tiburon is a historic maritime and railway town that is adjacent to Sonoma. You can enjoy unobstructed views of the iconic San Francisco skyline from here.
Sonoma, California - World-famous wine country! Enjoy the beautiful scenery of the rolling hills of Sonoma and don't forget to book yourself several vineyard tours while here!
Ferrari Carano Winery & Vineyards - Make sure to visit this picturesque winery with award-winning wines while in the Sonoma area.
Santa Rosa, California - Santa Rose is the beer answer to Sonoma's wine. There are many small (and big) breweries here, where you can sample some of the best beer California offers.
Healdsburg Historic Plaza - Established in the 1850s by the gold-seeking Harmon Heald, this plaza is now a tourist hotspot with many fantastic restaurants and bars.
Salt Point State Park - This beautiful coastal state park offers many hiking and equestrian trails you can enjoy. If you plan your visit right, you can enjoy one of the most beautiful sunsets that you will ever witness here.
Manchester State Park - This state park boasts a lovely sand beach and camping grounds if you would like to take in the beautiful coastal views at night.
Sausalito, California - This place is known for its small-town charm, unique boutiques and also for its great restaurants, perfect place to take a lunch break before continuing on your journey.
King Range National Conservation Area - Described as a fantastic meeting of the land and the sea, this conservation area is also crowned by majestic mountains. Get your cameras ready!
Eureka, California - Eureka is the largest coastal city between San Francisco and Portland, Oregon. Surrounded by beautiful redwoods, this city is a lively cultural and market center.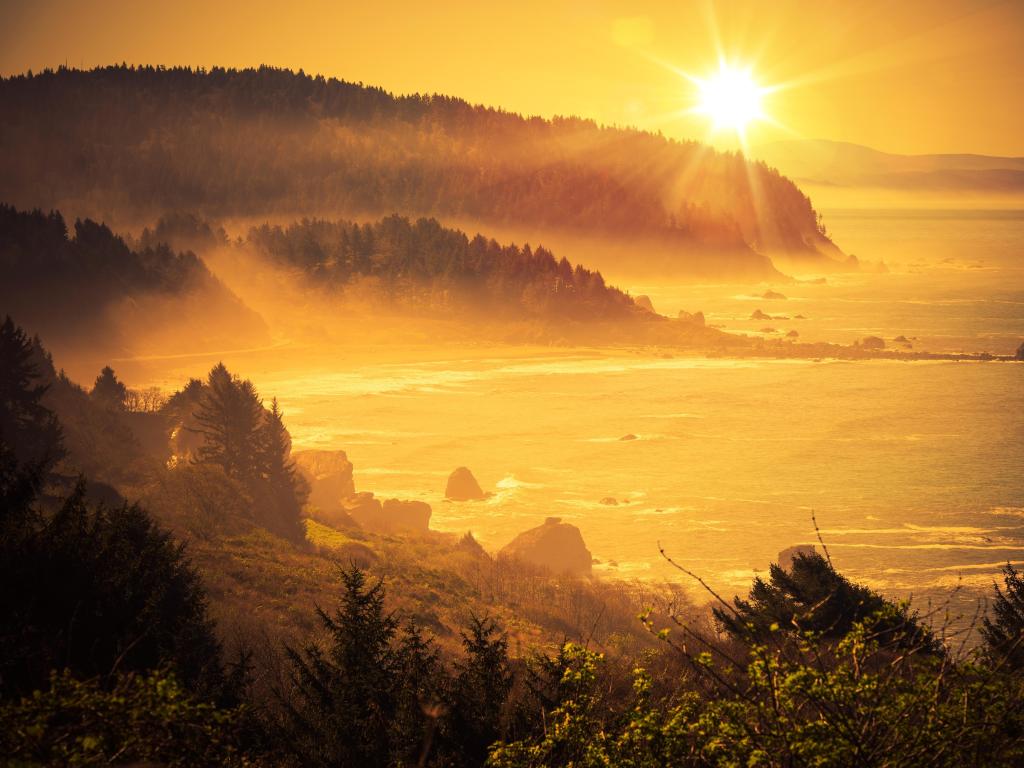 The Lake Tahoe Route
Topaz Lake - Located on the California-Nevada border, this reservoir is a popular place for camping and fishing.
Carson City - Carson City makes the perfect base to explore Lake Tahoe in all its glory. You can consider stopping here for a couple of days to that you can enjoy all the activities around the lake.
Emerald Bay State Park - This is a Lake Tahoe Jewel and a great way to explore the Lake. It is worth noting that vehicles cannot drive down the lake in this park, but there are plenty of hiking and biking trails that will take you to the lakeshore.
Aerial Tram - Alternatively, you can take a panoramic ride across magnificent Lake Tahoe and the surrounding mountains to take in the scenery.
Lake Tahoe - Lake Tahoe attracts thousands of both domestic and international tourists in a year, and it is easy to understand why. This lake offers stunning scenery, a great variety of accommodation options and a myriad of outdoor activities.
Tallac Historic Site - Known as the "Grandest Resort in the World" a century ago, this historic site is now home to restored estates and the remains of the resort frequented by the Bay Area's elite.
Reno, Nevada - Take a break from the Californian scenery and visit Reno in Nevada. "The Biggest Little City in the World" is known for its colorful entertainment options and casinos as well as its vibrant nightlife.
Lake Almanor - Almanor is another beautiful lake you will come across on the Lake Tahoe Route. You can enjoy a variety of water spots here, such as waterskiing and paddling.
Plumas National Forest - One of the many beautiful national forests you can make a detour to on this route, Plumas National Forest offers opportunities to hike, bike, fish, climb or horseback ride.
Lake Shasta Caverns National Natural Landmark - This is the West's newest National Landmark. You can take cavern tours or dinner cruises on the lake for a fantastic day out.
Weaverville Joss House State Historic Park - You might be surprised to hear that this site houses a Taoist temple, which is actually the oldest Chinese temple in California.
Lassen Volcanic National Park - Drive across the stunning volcanic scenery of Lassen National Park and explore its hydrothermal areas. You can enjoy rafting on the Trinity River and star gazing in this unique national park.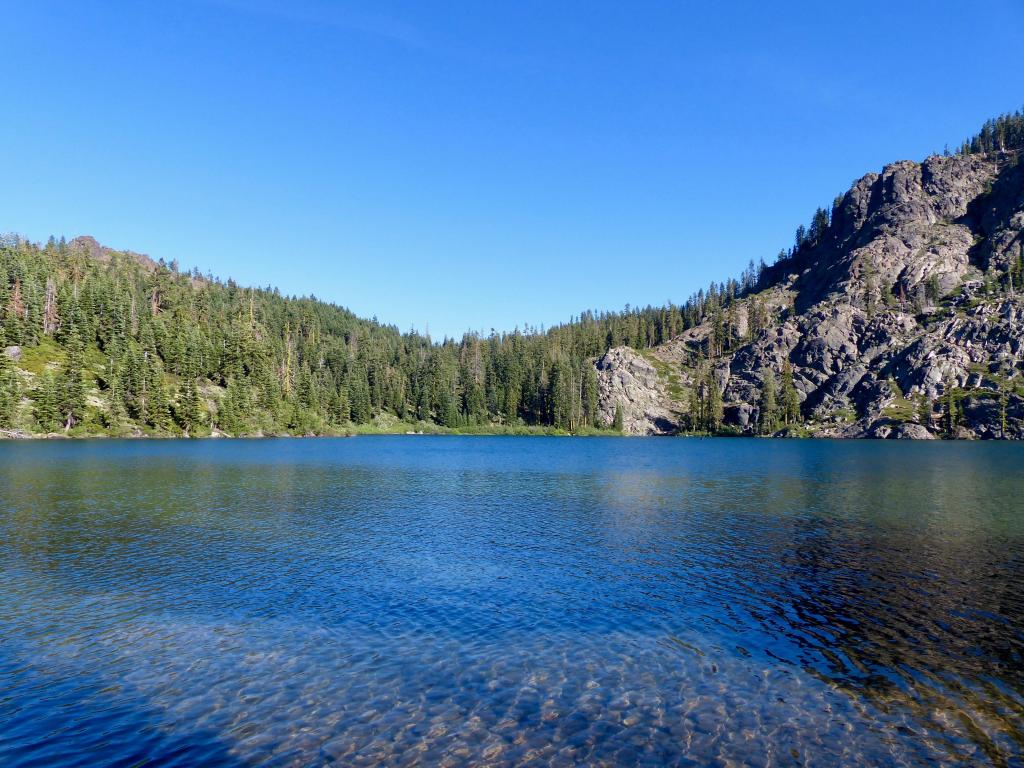 Best time to go on a road trip from Yosemite National Park to Redwood National Park
The road trip from Yosemite National Park to Redwood National Park can be completed any time of the year. However, if you want to participate in all the available outdoor activities, it's best to visit between May and September, which will also allow for outdoor exploration.
Our favorite time for this road trip is during the summer. Temperatures average between 65 and 70 degrees Fahrenheit and there are plenty of festivals to attend like the Summer Arts and Music Festival in June or the Sand Sculpture festival in July.
Because summer is the most popular time for this road trip, you might find slightly busier and more crowded attractions. Keep that in mind when planning, especially for your preferred accommodation.
April and October are slightly cooler with 55-60 degrees Fahrenheit and less crowded times to visit. During these months you will also see lovely spring blossoms and gorgeous fiery foliage as the seasons change.
There are still plenty of outdoor activities to enjoy during these months and you can even catch some Fall festivals like Wine by the Sea in October.
Winter in northern California is relatively mild with temperatures ranging between 40-50 degrees Fahrenheit. However, this is also the rainy season so winter weather conditions can make it challenging to participate in a lot of outdoor activities.
However, keeping in mind that you will have plenty of indoor activities you can participate in no matter what route you choose, you are in for an amazing time and an adventure to remember on the road trip from Yosemite to Redwood National Park.