Ultimate Florida Road Trip Itinerary
With year-round sunshine, thousands of miles of stunning coast and the unique landscapes of the Everglades and the Keys, a visit to Florida can take you to a whole host of unforgettable locations. So why not join them together on a road trip to create a week-long adventure that you'll remember for a lifetime?
This 7-day road trip around Florida covers 800 miles and has a drive time of 32 hours. It takes you to the Orlando theme parks and then carries on around the state to Miami, Key West, the Everglades, Fort Myers, Tampa, Destin and Tallahassee.
Florida has so much on offer that at nearly every stop you'll have the chance to combine your choice of leisure, cultural and outdoor activities. And of course, there's the chance to visit at least one of Orlando's world-famous theme parks too.
The ultimate road trip itinerary in Florida
What is the ultimate Florida road trip itinerary?
Our ultimate Florida road trip itinerary starts off in Jacksonville in the northeastern corner of Florida. After a trip inland to Orlando, where you can visit your theme park of choice, it follows the Atlantic coastline all the way to Key West, the southernmost point of the contiguous United States.
Turning north again, the route crosses the tip of Florida so you can spend some time exploring the Everglades before starting to head back toward Jacksonville around the Gulf of Mexico.
After visiting Fort Myers, Tampa and Destin the road will take you to Pensacola, close to the Alabama border, before heading east to complete the route back where you started in Jacksonville.
On this 1,800 mile route you'll spend an average of 4 hours 30 minutes on the road each day, although as you'd expect with a road trip there will be some longer and shorter drives along the way.
That gives plenty of time to stop and enjoy the sparkling sea views, white sand beaches, and stunning waterways that Florida is so famous for.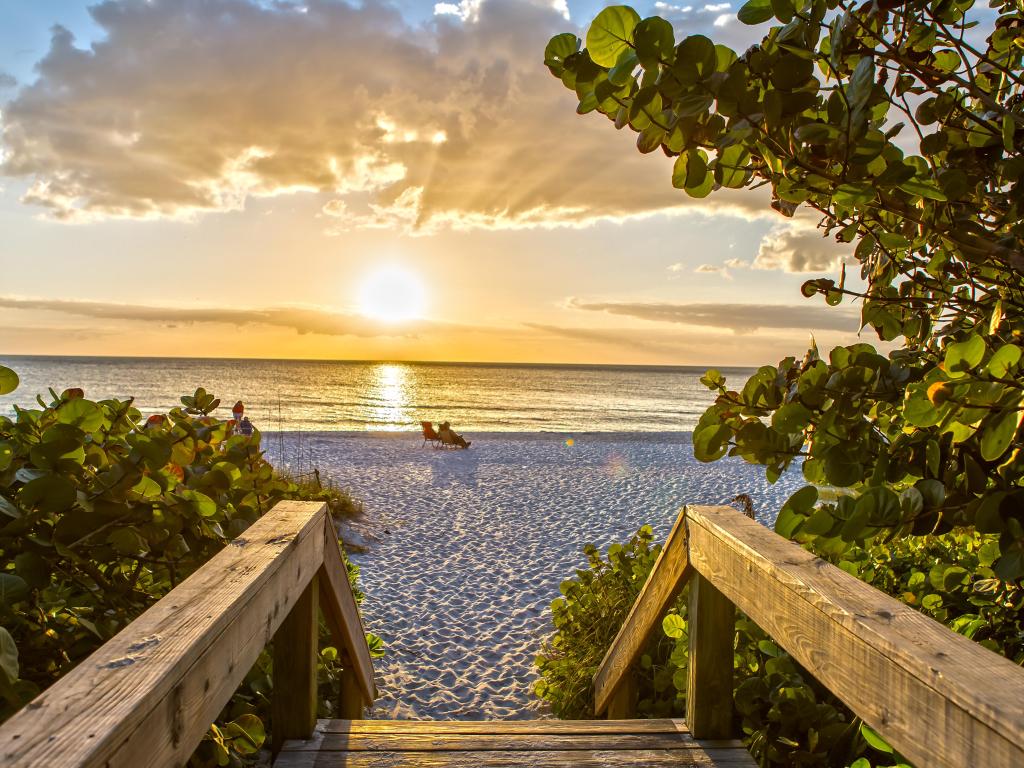 Day 1: Driving from Jacksonville to Orlando
The first day of your ultimate Florida road trip keeps the drive time to just 2 hours 30 minutes. Whether you want to hit the road early to see all the sights along the way, or have a more leisurely start after brunch in the sunshine, this 145-mile drive is the ideal start to any itinerary.
Road trip route from Jacksonville to Orlando
To get your road trip started, head to I-95 from your starting point in Jacksonville and follow it south out of the city. Turn off towards St Augustine to make your first stop at this wonderful coastal city.
From here you can return directly to the interstate via US-1. Alternatively, if you'd like to immerse yourself in ocean views for a little longer, you can follow Route A1A as far as Daytona Beach.
This means taking the drive at a slower pace so it will add a little time to your journey, especially if you stop to dip your toes in the Atlantic.
Whichever route you take, merge onto I-4 which begins inland from Daytona Beach. This takes you past Lake Monroe and on to Orlando.
Things to explore on the way to Orlando
The first Spanish settlement in what's now St Augustine was founded all the way back in 1565, and today the city is packed full of historic and cultural gems. Walking through the cobbled streets will be a real contrast to Jacksonville and Orlando, the other cities you'll spend time in on the first day of the trip.
Looking out over Matanzas Bay is the fortress of Castillo de San Marcos which dates from the time that Florida belonged to Spain. You can also visit the Fountain of Youth Archaeological Park to find out more about the city's history.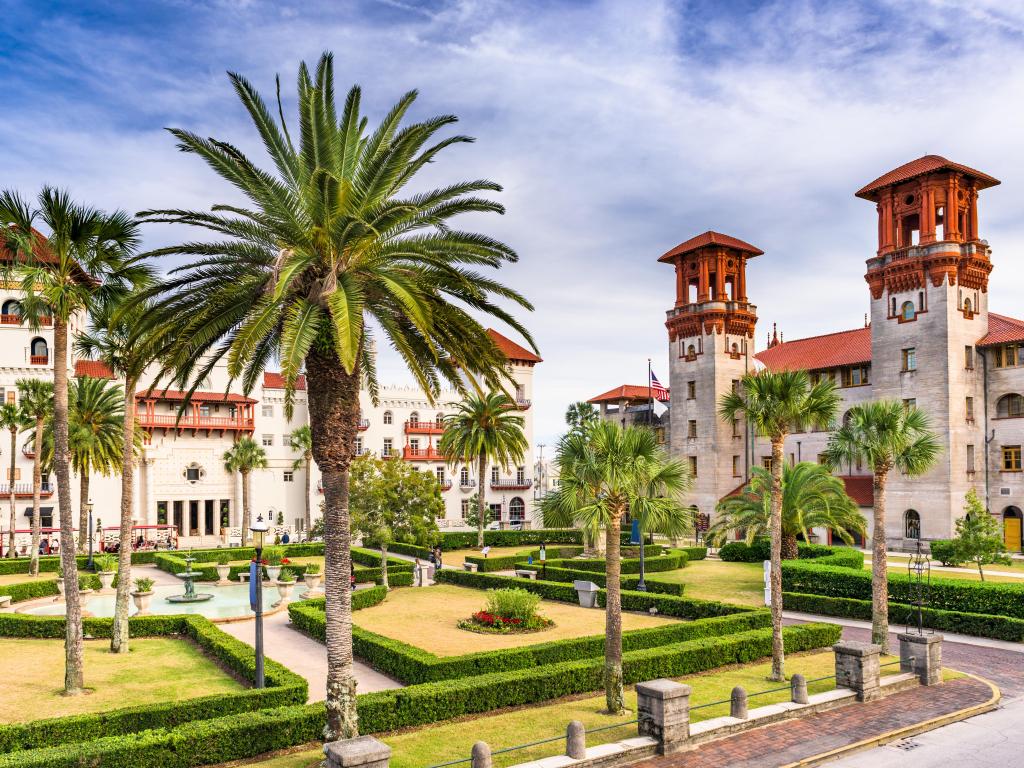 You can also enjoy time on the beautiful beaches in St Augustine and the surrounding area, with plenty of watersports on offer, before heading south to continue your trip.
Signs in the city announce that Daytona Beach is the "World's Most Famous Beach" so you can't visit without spending some time by the water. As well as relaxing on the golden sands you can paddleboard, sail, jet ski and dive, or explore the atmospheric waterways in a kayak or canoe.
The city is also famous for its motorsports, and even if the timing of your trip means you don't get the chance to see some action at Daytona International Speedway fans should head to the Motorsports Hall of Fame of America. If you're more interested in vintage vehicles there's the Living Legends of Autoracing museum too.
Where to stay in Orlando: get your theme park fix
Orlando is world famous for its theme parks – take your pick from Disney's Magic Kingdom, Disney's Animal Kingdom, Epcot, The Wizarding World of Harry Potter, Universal Studios Florida, and many more.
If you're looking for something different, go boating on Lake Eola or check out the evening light show. Or get your culture fix at Orlando Fine Arts Museum followed by a performance at Dr Phillips Center for the Performing Arts.
With the restaurants and bars of downtown Orlando just a couple of minutes' walk away, booking in a bright and spacious room at Aloft Orlando Downtown means you're in the heart of the action. It's also right on the route so it's the perfect base for an overnight stop in the city.
Relax by the outdoor pool before heading out to explore the city - you can hop straight back on to I-4 for a smooth journey out to Walt Disney World Resort or Universal Orlando Resort, which are both within 20 minutes' drive.
Click here to skip back to the top.
Day 2: Driving from Orlando to Miami
You'll spend longer on the road on the second day of your Florida road trip on this beautiful coastal drive from Orlando to Miami.
It's 255 miles from Orlando to Miami, which will take around 5 hours 30 minutes to drive, so we'd recommend making an early start if you want to spend time in Juno Beach, Boca Raton or Fort Lauderdale as well as visiting the Kennedy Space Center at Cape Canaveral.
Road trip route from Orlando to Miami
Head east out of Orlando until you meet FL-538 near the airport. This road will take you right out to the coast before crossing the Indian River and becoming Route A1A when you arrive on Cape Canaveral. Detour north to visit the Kennedy Space Center, then keep an eye out for space launches as you make your way along the highway.
After Pineda Beach Park, turn back towards the mainland again and continue south on Route 1 through Palm Bay, Vero Beach and Port Salerno before joining back up with the interstate at Palm Beach. All that's left for the day is to follow it to downtown Miami.
Things to explore on the way to Miami
The Kennedy Space Center is the most famous attraction at Cape Canaveral. You can learn about all things space at the immersive visitor center and take a turn in one of the simulators.
Cape Canaveral isn't just about the space center though – take some time to explore Canaveral National Seashore where you can hike or canoe through the pristine coastal environment of this barrier island.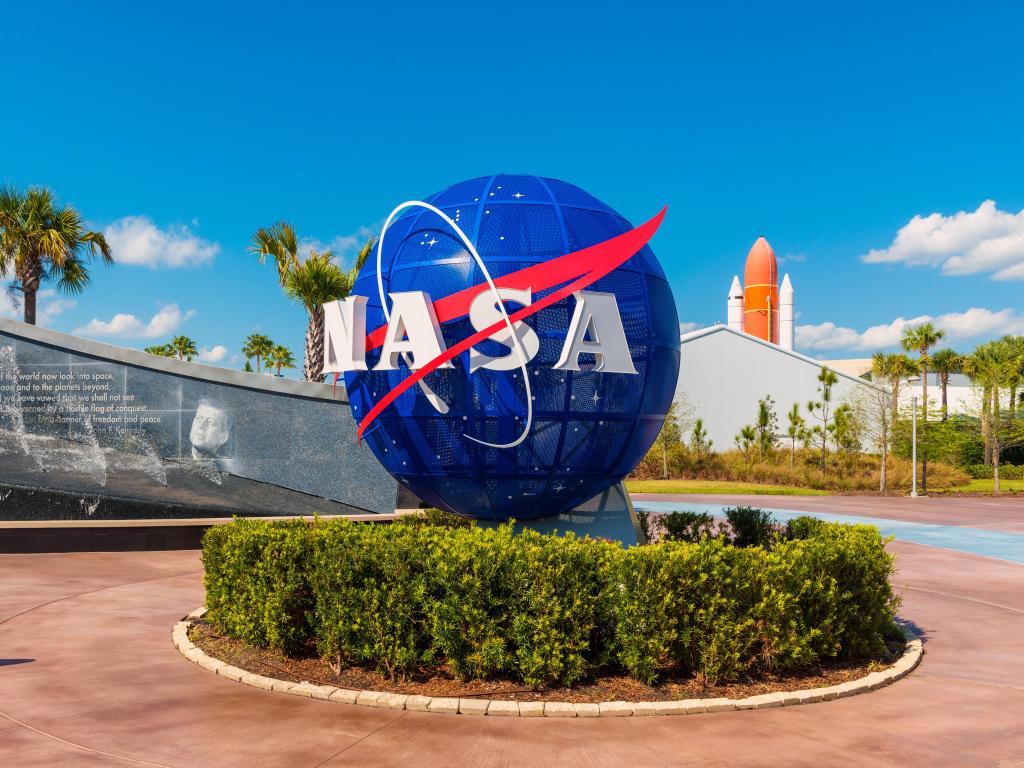 Further down the coast, Palm Beach is a hugely popular destination packed full of visitors and locals enjoying beach life. Go people-watching on Clematis Street then hit the beach to enjoy watersports of every variety. Whether you fancy surfing, kayaking, paddleboarding or diving you can take your pick here.
Where to stay in Miami: get ready to party the night away
Spend the night in Miami to enjoy the city's legendary nightlife – whether you're in the mood for cocktails by the waterfront or one of the city's stylish nightclubs you'll find something to suit every taste.
As a bonus you can start the next day slowly on one of the city's stunning beaches before checking out Miami's legendary shopping scene.
If you prefer your entertainment a little more low key head to Adrienne Arsht Center for the Performing Arts to watch international stars of ballet, opera and live music.
Rooms at Mint House Miami Downtown are bright and modern so you can relax into the stylish Miami vibe as soon as you've checked in. The stunning pool area is the perfect place to relax after a busy day on the road.
Your booking at this Aparthotel will include kitchen facilities, which is ideal if you enjoy a break from dawn-to-dusk restaurant food on your travels.
Larger apartments are also available, making this a great choice if you're travelling in a group. It's also in walking distance of several restaurants if you'd rather dine out.
The hotel isn't far from the route – just a few blocks off I-95 - and has private parking for extra convenience. Plus, it's within walking distance to HistoryMiami and Miami Art Museum, with other city attractions just a short drive away.
Click here to skip back to the top.
READ MORE - Road Trip from Orlando to Miami
Day 3: Driving from Miami to Key West
The drive from Miami to Key West is another stunner. Once you've left the city the drive through the Florida Keys is a memorable experience in its own right as the highway takes you across the ocean via a series of bridges and tunnels which connect the islands that make up the Keys.
In normal traffic it will take around 3 hours 30 minutes to drive from Miami to Key West, the furthest of the islands. This 170-mile drive takes you through Homestead and then across to the Keys where you'll see Key Largo, Marathon and Big Pine Key on the way to Key West.
Some travellers prefer to skip the drive through the Florida Keys and head direct to Marco Island instead. From here, you can park up and take the ferry through the sparkling blue ocean all the way to Key West. Read our guide on how to take the ferry to Key West.
That way you can sit back and relax once you reach Key West without having to worry about parking or finding an affordable place to stay. You'll avoid the traffic driving south from Miami too, which can be heavy at weekends and holidays.
Road trip route from Miami to Key West
Head through the suburbs of Westchester and Kendall to leave Miami, joining up with the Ronald Regan Turnpike to carry on to Florida City. From here, Route 1 will take you across Manatee Bay and Blackwater Sound to begin your drive through the Florida Keys.
This is one of the simplest parts of the road trip to navigate, as there's only one main road between the islands. Sit back and enjoy the ocean view as you follow Route 1 past John Pennekamp Coral Reef State Park, Plantation Key and Islamorada on your way to Key West.
Things to explore on the way to Key West
One of the most popular places to stop along the way is Key Largo. Head out to sea on a fishing trip – all the equipment you need will be provided on board, as well as plenty of advice for beginners. Scuba divers will find a number of sites to explore too.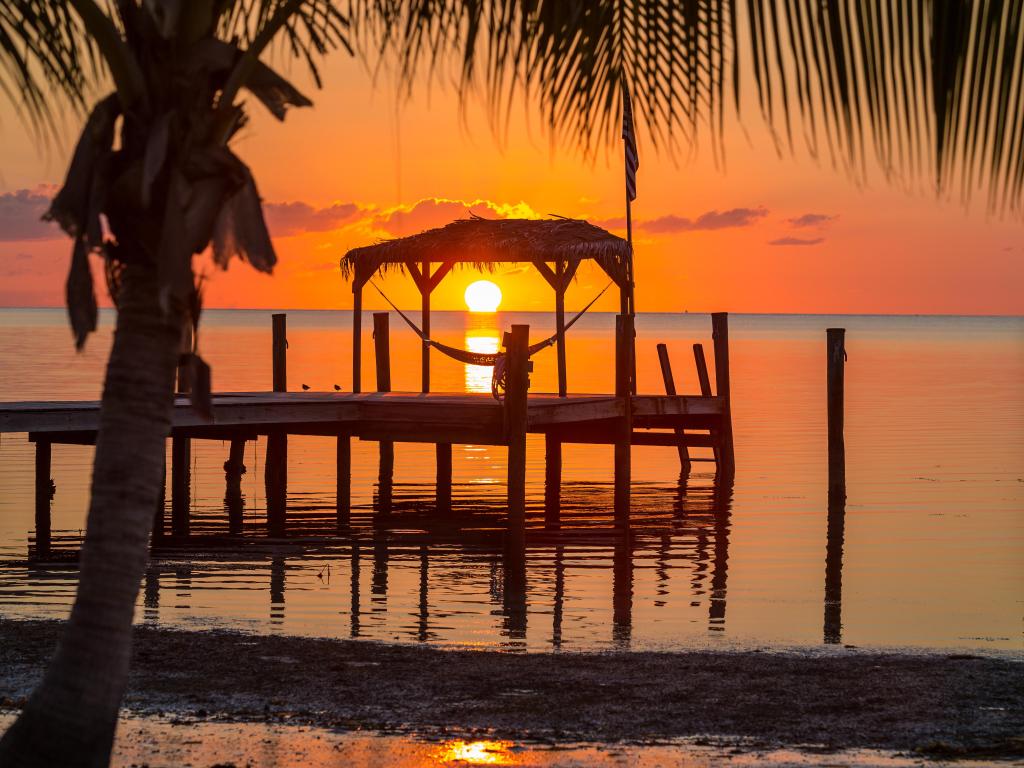 Or just relax on another beautiful beach – there are plenty to choose from.
Stop again at Islamorada to enjoy more time by the water or to follow part of the Florida Keys Overseas Heritage Trail. This long-distance walk lets you travel through this stunning part of Florida on foot or bicycle.
Where to stay in Key West: relax in subtropical style
As well as enjoying the subtropical weather and watching the sunset over the ocean there's also plenty to see and do in Key West. Stop at President Truman's Little White House or get a feel for Key West's past with a tour of the golden era Audubon House and Gardens.
Potter around independent galleries to discover local artists and take in the colorful Historic Seaport district.
The beautiful waterfront location of Hyatt Residence Club Key West, Sunset Harbor means you can really immerse yourself in the Key West atmosphere. Many of the bright and spacious rooms have balconies and seating and as well as the outdoor pool and hot tub there's a spa center on site if you're ready for some relaxation.
Many of Key West's attractions are close to this resort including the Little White House and Key West Shipwreck Treasure Museum. As you would expect, there are beaches within a short walk too.
Accommodation prices in Key West sit at the higher end of the scale so look into staying here mid-week to secure more affordable rates.
READ MORE - Road Trip from Miami to Key West
Click here to skip back to the top.
Day 4: Driving from Key West to Fort Myers
The next day of your road trip covers 300 miles, passing Homestead and Sweetwater before crossing from the eastern side of Florida to the west on this 5 hour 30 minute journey.
Road trip route from Key West to Fort Myers
Make your way back along the Keys and through Florida City onto the Ronald Regan Turnpike, which you'll follow through Sweetwater to join up with I-75.
The interstate takes you all the way to Fort Myers but along the way you can detour to visit the iconic Everglades. As you'll see if you keep reading there are several entrances to this vast national park so just pick the one which works best for your schedule.
Things to explore on the way to Fort Myers
The unique landscape of the Everglades, with endless creeks and channels, is home to diverse wildlife including alligators, wetland birds, manatees, and the Florida Panther.
You can drive through some sections of the Everglades but to really appreciate the landscape it's best to head out across the water – iconic airboat rides are a popular choice, or take a kayak tour to explore at a slower pace.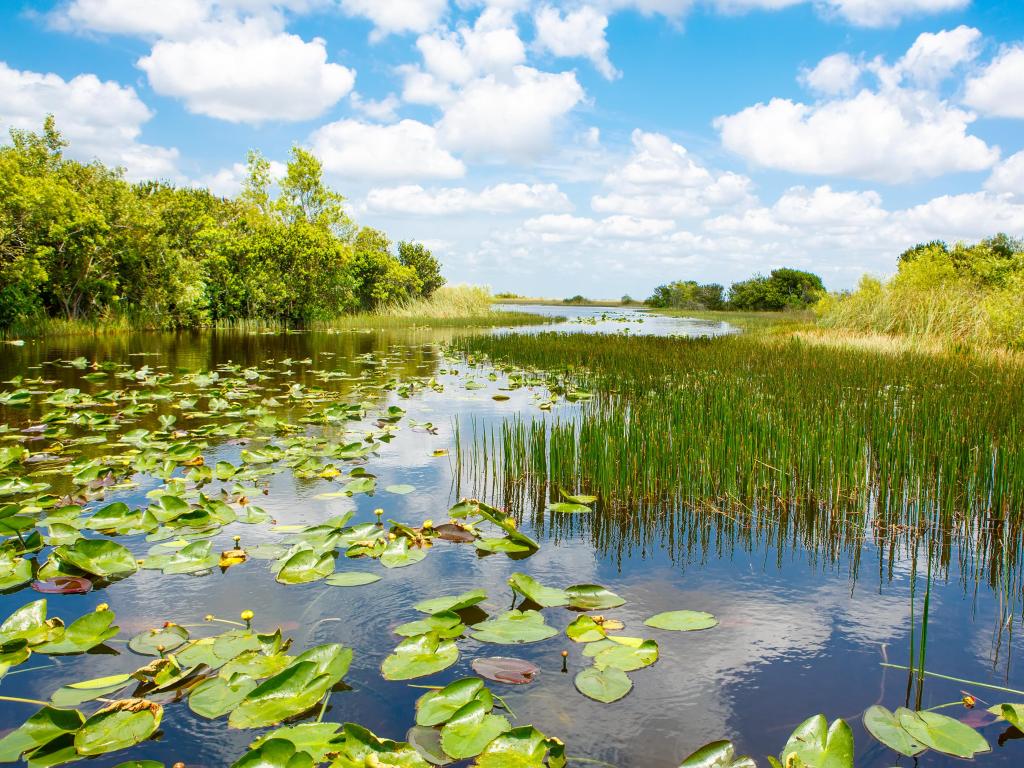 There are a number of entrances to this huge wetland national park – heading west from Tamiami on US-41 or detouring to Everglades City on the Florida Gulf are two of the most popular. Check ahead for opening times and facilities as hurricane damage has affected visitor centres.
Where to stay in Fort Myers: enjoy a Gulf of Mexico sundowner
As with many of the other stops on this route, you can hit the beach in Fort Myers or take a boat tour to follow one of the pods of dolphins that can be found just off the coast here. There's also the chance to explore the winter estates of Henry Ford and Thomas Edison, who loved to spend time in sunny Fort Myers.
Luminary Hotel & Co. is a beautiful hotel with chic interiors located right on the Caloosahatchee River. It's only a short drive away from the Fishermen's Village and also has easy access to Sanibel Island with the picturesque Sanibel Lighthouse only a short drive away.
Edison & Fort Winter Estates as well as IMAG History and Science Center are both located a short drive away from the hotel, so it's the perfect base if you plan on sightseeing.
The hotel also has free bikes and a fitness center if you want to stick to your fitness regime during your stay - then head to the fantastic restaurant and stylish bar to round off your day.
Click here to skip back to the top.
Day 5: Driving from Fort Myers to Tampa
After a couple of days of longer drives you have a more relaxed section of the trip ahead of you on day 2. It's only a 2 hour 10 minute stretch between Fort Myers and Tampa, with the chance to spend time exploring Myakka River State Park, Sarasota or Anna Maria Island as you travel this 130-mile route.
Road trip route from Fort Myers to Tampa
Heading north out of Fort Myers the interstate crosses the Peace River near Solana then runs around the edge of Myakka River State Park before passing Sarasota.
After crossing the Manatee River the interstate divides, and to carry on towards Tampa you'll take I-275 through Terra Ceia Preserve State Park. then follow the 4-mile-long Sunshine Skyway Bay across the sparkling water of Tampa Bay. The bridge is so long that there are fishing piers along the way - bring your rods if you're keen!
Back on dry land, the interstate takes you through St Petersburg and then over the Howard Franklin Bridge to reach your day 5 destination, Tampa.
Things to explore on the way to Tampa
Myakka River is a scenic, but sometimes overlooked gem in Florida. Since this drive is on the shorter side, you can take a lengthy break here and enjoy the great outdoors for the day. From arching palm trees to beautiful oak trees lining up the banks of the stream, you will find some great scenery here.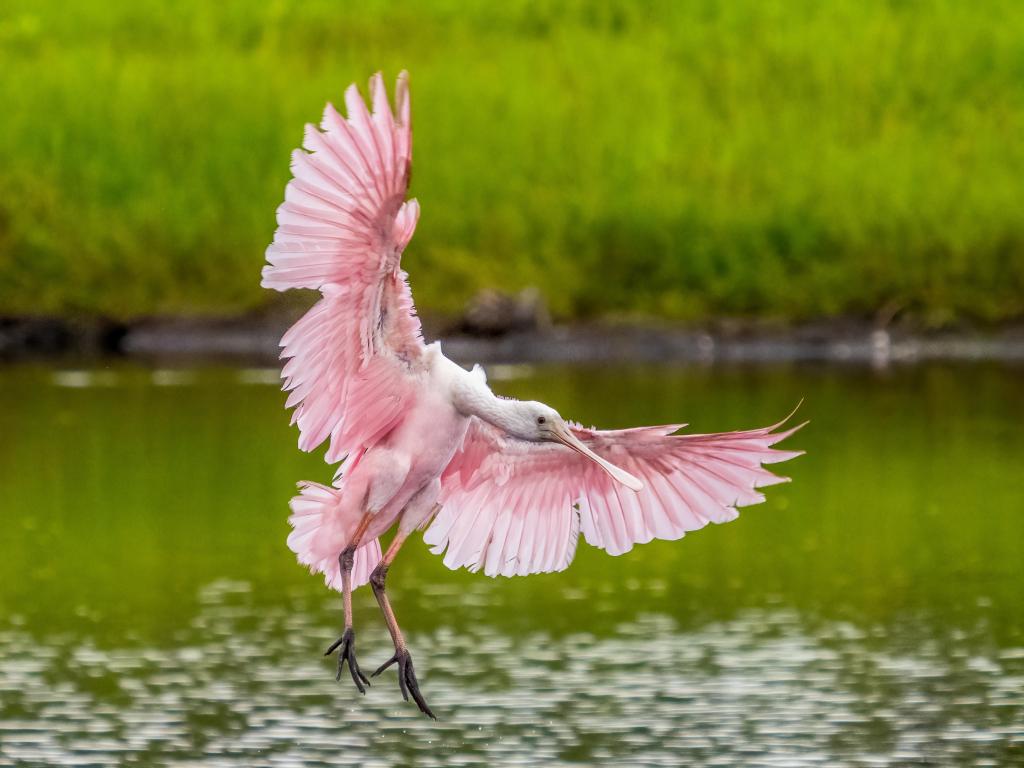 Myakka River is Florida's first ever designated scenic and wild river, and it will provide you with the opportunities to boat (depending on the water levels), fish, kayak and canoe during your visit. If you want to stay dry, you can opt for hiking or hop on your bike to explore.
Where to stay in Tampa: enjoy the ocean views from Clearwater Beach
As its name suggests, Clearwater Beach has a choice of stunning sands where you can sit back and relax for a few hours to enjoy the sunshine. Visit Clearwater Marine Aquarium to learn about their conservation efforts, or head to Florida Botanical Gardens for a stroll in the sunshine.
It's a great starting point to visit the unspoilt beaches of Caladesi Island State Park. There are no roads in the state park so getting there from Clearwater Beach is part of the adventure. It's around an hour's walk, but check tide times before setting out.
The outdoor bar and terrace at Courtyard by Marriott Clearwater Beach are perfect to watch the sun go down. Rooms here are spacious and extremely comfortable, and many have a view across the water so it will be the first thing you see when you wake up again too.
As a bonus, the hotel is close to the beach and has private parking too.
Click here to skip back to the top.
Day 6: Driving from Tampa to Destin
In contrast to the previous day, your onward drive from Tampa to Destin is the longest on your Florida road trip. Coming in at a mammoth 7 hours and 15 minutes, this 400-mile drive will take you right across the Panhandle.
It's possible to stick to the interstate to cut down the drive time a little, but seeing as this is your last day of ocean we'd recommend following the coast road past East Point, Mexico Beach and Panama City.
Road trip route from Tampa to Destin
Leave Tampa on FL-589 through Citrus Park and Odessa, then continue along the same road as far as the beautiful town of Crystal River. From here, turn onto US-98 which sits a few miles inland but runs parallel to the coast all the way past Big Bend and Apalachee Bay before finally greeting you with ocean views at Alligator Point.
The highway then takes you all the way into Destin, with mile after mile of stunning white sand and dazzling blue sea to enjoy through the car window before you cross over Panama City's East and North Bays and cross Point Washington State Forest on the way to your destination.
Things to explore on the way to Destin
Crystal River calls itself the Manatee Capital of the World, since it's where these gentle giants come in huge numbers to shelter in the warm spring waters over winter. You can take a kayak or snorkelling trip to see them up close - the waterways and shore make this a stunning place to stop.
You can also explore Florida's history at Crystal Rivers Archaeological State Park, set around Native American ceremonial mounds which date back over a millennium, or visit the ruins of Yulee Sugar Mill which until the civil War was a huge plantation.
If you're feeling active, leave the car behind and explore Withlacoochee State Trail which winds 46 miles through beautiful coastal landscapes.
As you continue on around the coast you'll see a different side of Florida at the beautiful waterfront town of Apalachicola. After taking a stroll past the charming timber buildings, enjoy a delicious meal of fresh seafood or maybe try your hand at catching something for yourself.
Where to stay in Destin: enjoy the country's best beaches
The white sand beaches along this stretch of the coastline are said to be among the best in the United States and you'll come home from Destin with a reel of stunning photos.
You can also enjoy watersports at Destin Harbor, or head to Henderson Beach State Park to spend some time in nature.
Destin is a lively destination so you'll find plenty of places to enjoy a cocktail in the evening too.
Some of the spacious and contemporary rooms at Hotel Effie Sandestin have a view out across the bay, but even if you're not lucky enough to book one of them you can still look out over the ocean from the rooftop pool and lounge.
There's a private beach to enjoy too, or borrow a bike for free to explore the coast around Destin on 2 wheels. If you're in need of a pick-me-up at this stage in your road trip, why not book a relaxing treatment in the spa or play a round of golf on your choice of the many local courses?
Click here to skip back to the top.
Day 7: Driving from Destin to Jacksonville
The final day of your road trip takes you from the far west of Florida to the far east - in fact it's pretty much the longest west to east journey you can make in the state.
It will take you 6 hours to drive from Destin to Jacksonville, where you'll complete your road trip. First you'll swing even further west toward Pensacola, before hitting the interstate which you'll follow for most of the 400-mile drive.
You can still squeeze in a little more adventure though, with Florida's state capital Tallahassee plus laid back Lake City both waiting to be explored.
Road trip route from Destin to Jacksonville
From Destin head back onto US-98, which carries on along the Gulf Coast all the way to Pensacola - you can enjoy some amazing views of Santa Rosa Sound as you drive.
After crossing Pensacola Bay and making your way through the city you'll be able to connect with I-10 which takes you all the way back to Jacksonville. It might feel tempting to just push on through this final stretch of the journey but take the time to stop and explore Tallahassee and Lake City along the way to get a feel for inland Florida after so much time on the coast.
Things to explore on the way to Jacksonville
Florida's state capital, Tallahassee, is right on the route. Visit one of its antebellum mansions then check out the Museum of Florida History nearby.
Tallahassee Automobile Museum also has a vast collection of vintage vehicles which have been lovingly cared for - it's the perfect place to stop and picture road trips of the past as you near the end of your incredible journey.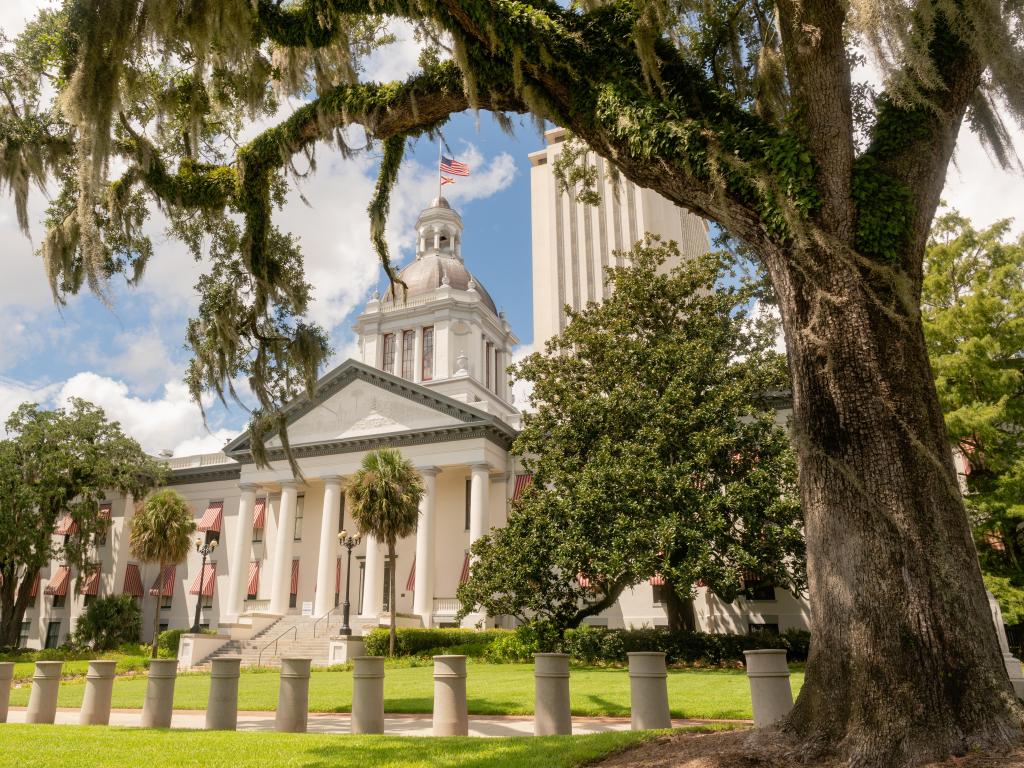 If you have time for one final stop you might like to hop off the interstate at Lake City to play a final round of golf or spend time on the water. The springs here sit at a pleasant 72 degrees Fahrenheit all year round so if you're travelling in winter and find the ocean a little chilly, this is a great alternative.
Where to stay in Jacksonville: round off your road trip with some relaxation
Make a last beach trip to round off your trip once you arrive back in Jacksonville – head to the edge of the city and there's a long stretch of gorgeous sand which runs from Atlantic and Neptune Beaches until you reach Jacksonville Beach itself.
If you need somewhere to stay before heading home, the Hyatt Regency Jacksonville Riverfront is a great pick. It has views out across the river and spacious rooms as well as a rooftop pool. The hotel also offers a shuttle service around Jacksonville which means you can leave the car behind after all that driving.
There are 3 restaurants to choose from on-site, including a great seafood restaurant, so sit back and relive the memories of your ultimate Florida road trip.
Things to see on the ultimate road trip in Florida
It will come as no surprise to learn that your road trip around Florida will be packed full of golden sand and blue sea. That's just the icing on the cake though as Florida is packed full of other attractions waiting to be explored.
Disney World - Watch a live show or enjoy the rides at Disney World's four Florida theme parks.
Universal Orlando Resort - Immerse yourself in your favorite movies at Universal Studios Florida, Islands of Adventure and Universal's Volcano Bay Water Theme Park.
The National Navy SEAL Museum - Learn about the elite US Navy Seals including their training and the battles they've fought.
Boca Raton - Play a round of golf then head to the sea turtle sanctuary to find out about the conservation efforts taking place around the Florida coast.
Fort Lauderdale - Explore the canals of this beachfront city or take a walk along the Strip which runs along the ocean
John Pennekamp Coral Reef State Park - Take a scuba diving trip to visit the country's only living coral reef. You can explore it on an open-bottom boat trip if you're not a diver.
Cape Coral - Lose yourself among the many miles of canals in "Florida's Venice".
Ding Darling National Wildlife Refuge - Seek out some elusive American crocodile when you follow the trails through this wetland refuge on foot or along the 4-mile long Wildlife Drive.
Ybor City - Go on a ghost hunt in this historic part of Tampa, rumoured to be among America's most haunted!
Big Bend Seagrasses Aquatic Preserve - Explore this less-developed part of the Florida coast by kayak or on a wildlife viewing boat tour.
Pensacola Lighthouse - Built over 150 years ago, this historic lighthouse watches over the Gulf of Mexico – take a tour to enjoy the beautiful view from the top
Pensacola History Museum - Learn about Florida's long history as a European settlement at the museum then follow a self-guided tour to some of the city's historic buildings.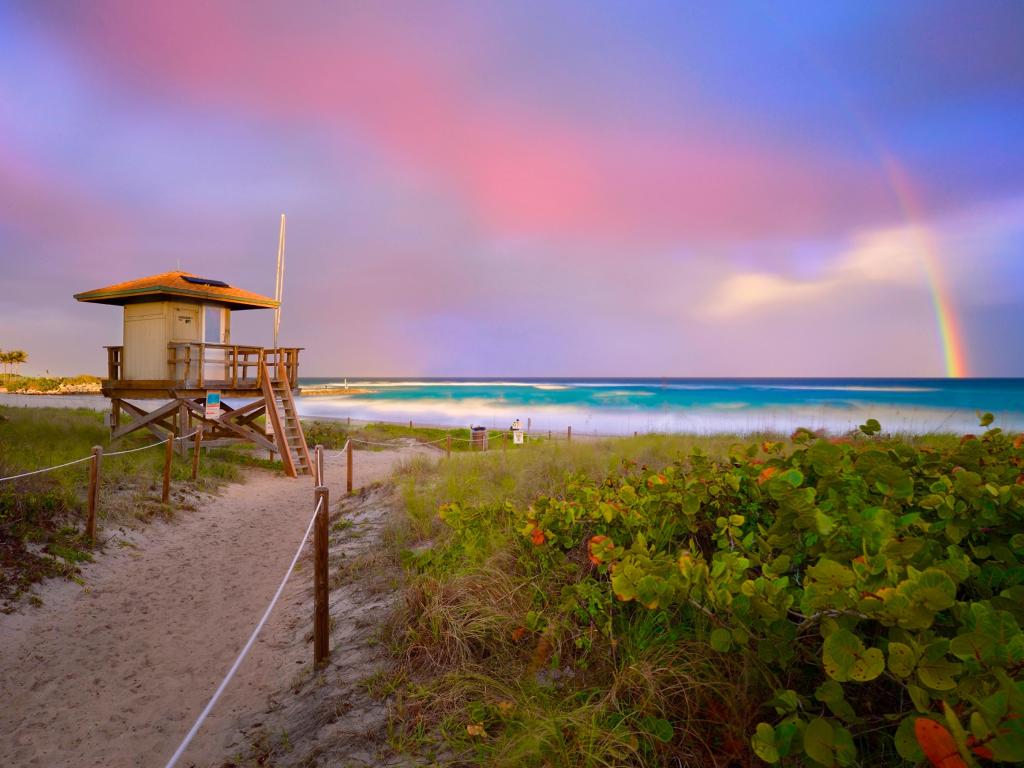 Best time to go on the ultimate road trip in Florida
Florida is a popular winter sun escape and also a great summer vacation trip - it's one of the great year-round destinations. However, there are some things to think about when planning your trip.
Traveling in winter
Florida is really popular in winter due to its all-year sunshine, with temperatures in the mid-70s Fahrenheit even when other parts of the country are under a thick covering of snow.
Visit in January and you'll be able to enjoy days of pirate-themed entertainment at the unique Gasparilla Pirate Fest in Tampa. And of course, there are weeks of festive events that run at the theme parks, such as Mickey's Very Merry Christmas Party at Disney World, which is a unique way to get into the holiday mood.
Unlike many parts of the country, winter in Florida can be one of the busiest and more expensive times to visit so be sure to book ahead, especially if you're taking your road trip over a holiday period.
Traveling in summer
Temperatures reach the low 90s Fahrenheit in summer so on paper a Florida road trip is a great sunshine getaway.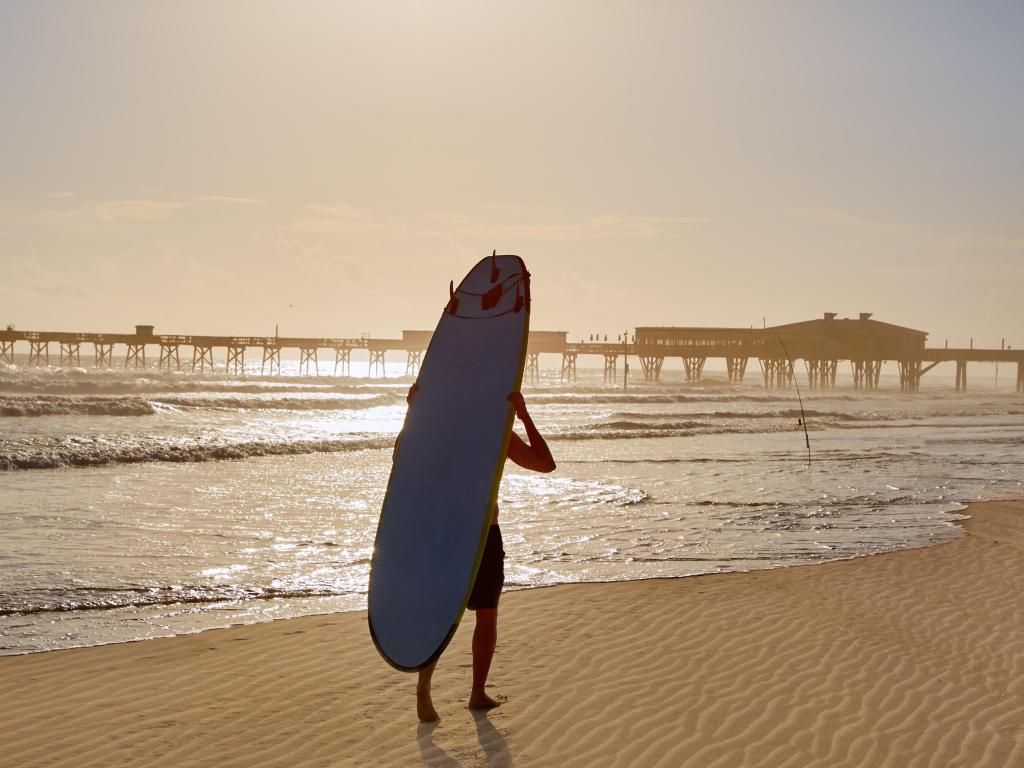 However, parts of Florida can feel very humid during the summer months, so you might like to pick air-conditioned activities and accommodation accordingly!
From June to October there's also a chance of intense rainstorms and occasionally hurricanes so it's best to factor in a little flexibility if travelling at this time of year.
Traveling in spring or fall
Spring and fall are both excellent seasons to visit, as you can enjoy hot sunny days with temperatures around 80 degrees Fahrenheit. There will be plenty going on as you travel around the state, for example April sees Sugar Sand Festival coming to Clearwater when you can marvel at impressive sand sculptures along the beaches.
Both spring and fall are quieter than the winter and summer vacation periods, though be careful to avoid spring break if you want to avoid crowds.