Is there a ferry that goes to Key West?
Key West is located on the southwestern coast of Florida, around 100 miles from the mainland. The island is part of the Florida Keys, an archipelago of sand and coral islands that lies between the Gulf of Mexico and the Atlantic Ocean.
There are 2 ferries that go to Key West from mainland Florida, leaving from Fort Myers Beach and Marco Island. Both routes take around 3 hours 30 minutes to make the crossing. It's also possible to drive, fly or take a bus from Florida to Key West.
It's possible to drive to Key West from Miami and other parts of Florida but taking the ferry to this popular destination is also a fun option, so keep on reading to find out all you need to know before you take this trip.
Is there a ferry to Key West?
There are two ferries to Key West which leave from Fort Myers and Marco Island. Both routes are operated by Key West Express and depart once a day in the morning, returning to the mainland at the end of the afternoon.
It's not possible to take your car with you to Key West, but as most of the attractions on can be easily reached on foot or by bicycle or taxi, this isn't usually a problem when visiting Key West. In fact, it probably makes life easier as parking is at a premium in Key West.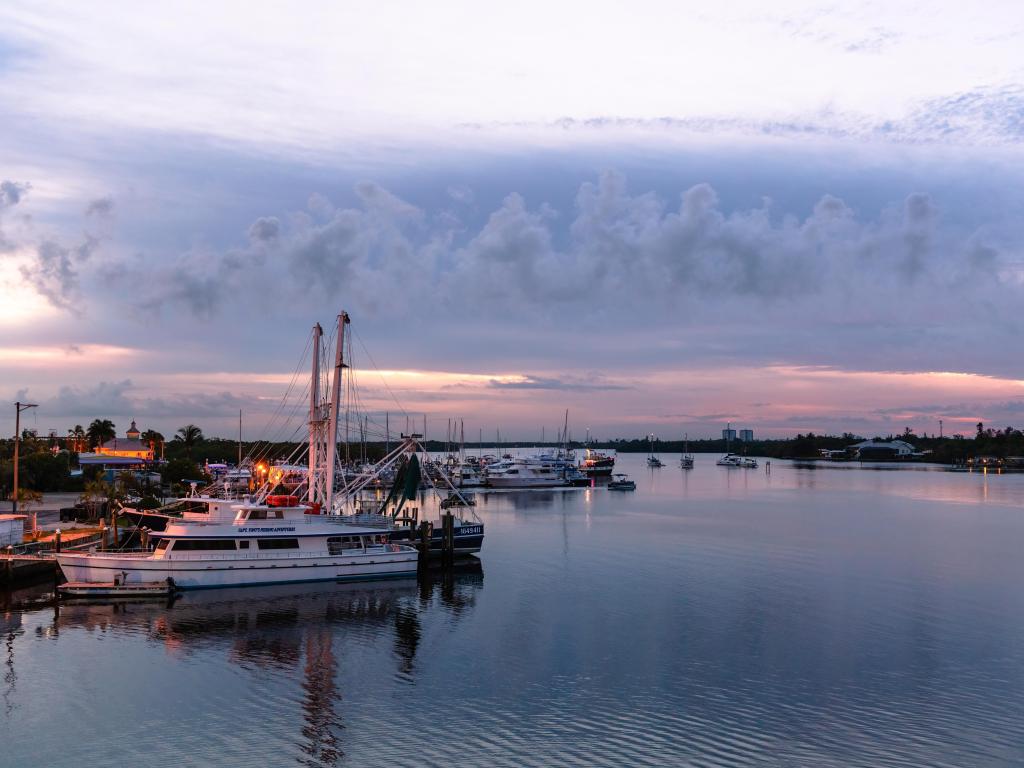 If you don't want to take the ferry, the simplest way to get to Key West is to drive - just follow US-1 which will take you all the way there across a series of bridges and tunnels.
Seeing as you don't need a car to get around the island though, you can just as easily fly to Key West from most major airports in Florida or even take a Greyhound bus.
How to reach Key West from Florida
Your choice of route from Florida to Key West probably depends on which part of the mainland you're setting out from, and how much you enjoy either sailing or driving.
If you're already staying near Fort Myers or Marco Island then the ferry is a great option, and usually the quickest way to reach Key West. All you need to do is head to the more convenient of the two ferry ports, then board the boat and relax.
Seeing as you'll need to be at the ferry port for around 7am, you might like to think about staying the night before your trip too, so that you're not in a rush to check in.
Ferries operate once a day in each direction, crossing the beautiful waters of the Gulf of Mexico. It's a really convenient way to travel to Key West as you get to relax with your travel companions instead of sitting in traffic. Plus, you don't need to worry about parking once you've arrived.
You'll dock in the port of Key West, on the northern coast of Key West, which is very close to the center of the city.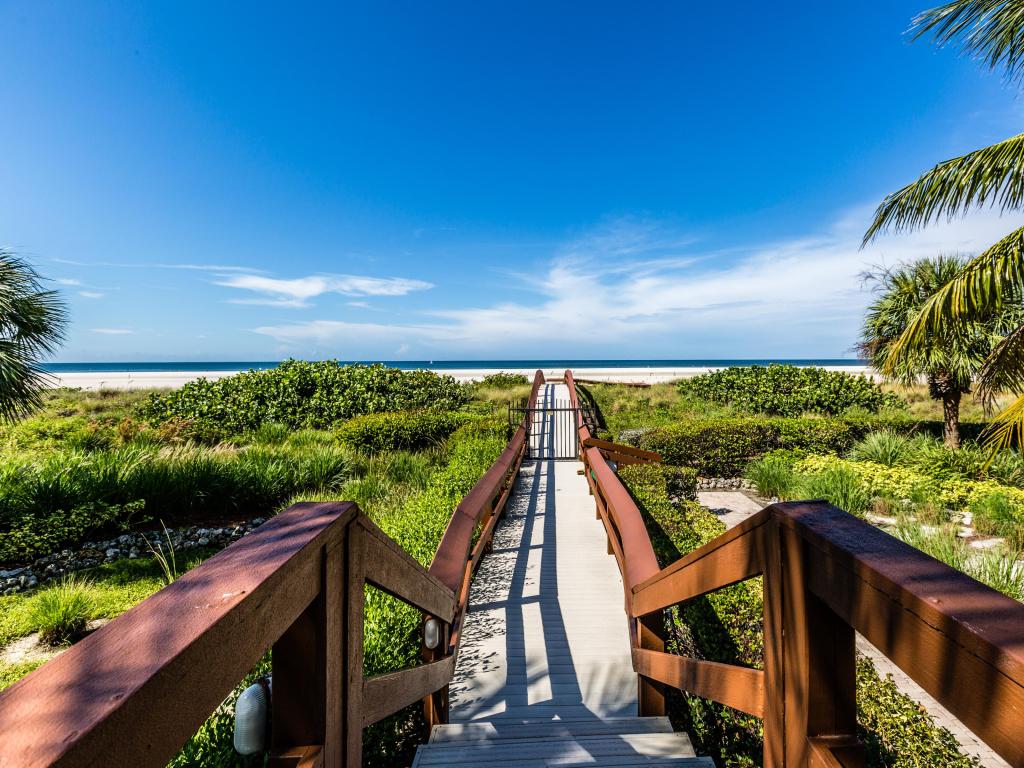 However, if you're staying in Miami or elsewhere along Florida's eastern coast then the drive time to reach the ferry port usually means that it's quicker to drive all the way to Key West unless you want the experience of travelling by boat.
Flying is a great option if you happen to find an affordable flight, especially considering that Key West boasts quite a large airport.
How to drive from Florida to Key West
Starting at Miami it takes around 3 hours 30 minutes to drive all the way through the Florida Keys to Key West if you get good traffic. We'd recommend leaving extra time in case you get caught up leaving the city, especially if you're travelling at weekends or during busy holiday periods.
From your starting point in Miami, head out to FL-826 and follow the road south out of the city until Tropical Park, where you should change onto FL-874. This merges onto the Ronald Reagan Turnpike which you can follow almost as far as Florida City before joining US-Route 1.
Route 1 takes you all the way south to Key West. After crossing the Barnes Sound you'll travel through Key Largo and Islamorada as well as a number of other smaller islands - enjoy the stunning ocean views as you drive along the bridges between the islands all the way to Key West.
How long does it take to reach Key West by ferry?
Comparison of travel times to Key West by ferry

| Ferry Route | Operator | Mode | Travel Time |
| --- | --- | --- | --- |
| Marco Island-Key West | Key West Express | Passenger Ferry | 3 hours 30 minutes |
| Fort Myers-Key West | Key West Express | Passenger Ferry | 3 hours 30 minutes |
Whether you start your crossing in Fort Myers or Marco Island, it takes about 3 hours 30 minutes to reach Key West. This can change though depending on the conditions at sea.
You'll also need to factor in time to embark and disembark the boat, with boarding closing 30 minutes before departure on both routes. If you're driving from another part of Florida the same morning leave plenty of time to get to the ferry as you can't reschedule a missed departure.
How much does it cost to take the ferry to Key West?
Comparison of the ferry prices to Key West
Ticket Type
Fare
Single trip
$130
Round trip
$185
Advance purchase


Mon-Thurs

$155
Advance purchase


Fri-Sun

$165
* Prices calculated at the time of writing and apply to both Marco Island and Fort Myers ferries
* All prices are based on a single journey including 1 adult ticket
Key West Express is the only ferry operator from both Marco Island and Fort Myers to Key West. Their pricing is simple, with a flat rate for walk-up fares and a slight discount if you book a round trip at least 8 days in advance.
You don't have to return the same day, so you can book a round trip on the ferry even if you're planning on staying a few nights on Key West.
All passengers will need a ticket, but there are reduced fares available for children and seniors.
Which ferry port should you choose as your destination in Key West?
The main ferry port in Key West is one of the busiest in the United States, and chances are you'll see at least one enormous cruise ship in port during your trip.
The ferry from Fort Myers or Marco Island takes you to the terminal at Key West Bight, which is in walking distance of the historic district.
Things you need to know about taking a ferry to Key West
The ferry from Florida to Key West is a pretty straightforward journey - the main challenge is making sure you're ready at the ferry port in time for the early departure.
Here are our top tips when it comes to preparing for a ferry ride to Key West:
You'll need a government-issued ID to board the ferry.
You should be at the port around an hour before departure. Based on current sailing schedules, this means getting there at 7am.
These routes are for passengers only, but there are parking lots by the ferry ports in both Fort Myers and Marco Island.
You'll be spending around 3 hours 30 minutes at sea so if you're prone to motion sickness consider taking medication ahead of your trip.
Refreshments are available to purchase on board.
Best time to visit Key West
Like other parts of Florida, sunny Key West is known as a year-round destination. To decide which time of year will be best for your dream trip, you should consider the ferry schedule, weather conditions, and how crowded Key West is likely to be when you travel.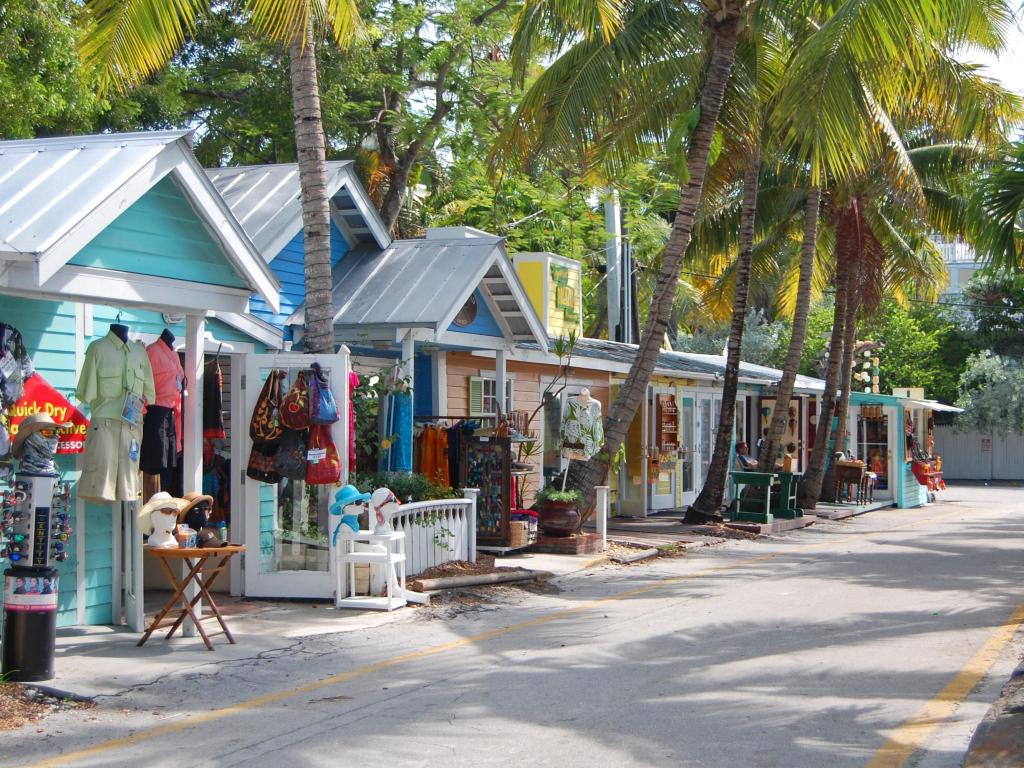 Does the ferry to Key West run all year round?
While the ferry from Fort Myers to Key West runs all year round, the ferry from Marco Island only sails during winter so check ahead for the schedule if you're planning on taking the trip at the start or end of the season.
Prices stay the same whatever time of year you travel, so if you're finding that flight prices are soaring at peak travel periods, this is another reason to think about taking the ferry instead.
When is the best time to travel to Key West?
Visitors head to Florida all year round, but winter is the most popular time of year to visit as people travel from colder parts of the country to enjoy temperatures of 80 degrees Fahrenheit during their winter vacation. One thing to note though is that the water will be colder at this time of year.
The best time to visit is between March and May, when the weather is quite similar but when prices for accommodation and attractions are lower.
If you travel later in the summer you'll hit higher temperatures and humidity. It's best to avoid August-October since this is the hurricane season.
Things to see once you reach Key West
The dazzling blue water around Key West is one of the main attractions of this destination, and most visitors spend some of their time enjoying the calm beaches or taking in the stunning sea view with a chilled drink of choice.
The Hemingway Home and Museum - Discover the former residence of one of America's most celebrated writers, Ernest Hemingway. The writer spent a lot of time in Key West, making this the ultimate attraction for literary fans.
The Key West Butterfly and Nature Conservatory - Take in dozens of gorgeous butterfly specifies at the Key West Butterfly and Nature Conservatory. This attraction also houses a wide array of tropical birds.
Southernmost Point of the Continental U.S.A. - Grab a picture at the southernmost point of the continental U.S.! A neat attraction, offering gorgeous views of the Atlantic.
Key West Lighthouse - Take a tour of this adorable white Lighthouse, a highlight within Key West.
Truman Little White House - This house was the winter White House for President Harry S. Truman, who was a big fan of the Florida Keys.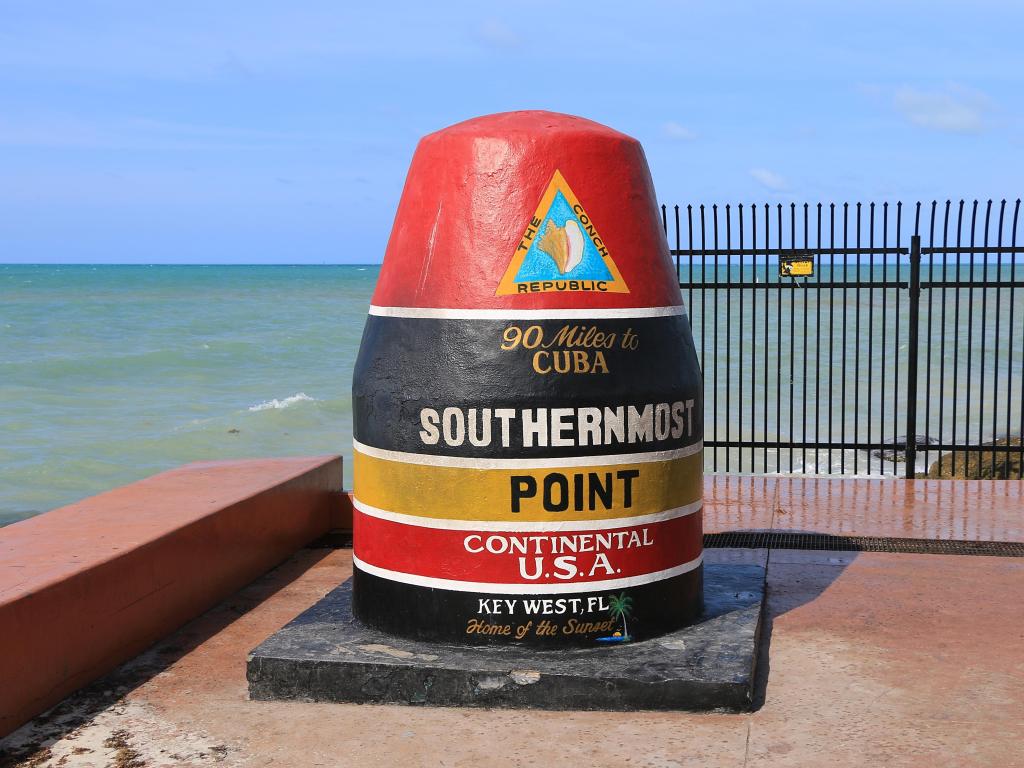 The ferry ride to Key West is just the starting point for a fabulously relaxing break - just don't forget to pack your sunscreen!