Is The Drive From Denver To Aspen Scary?
The journey from the "Mile-High City" of Denver to the upscale resort of Aspen is popular year-round, with great hiking and skiing. While the trip is relatively short, it offers the chance to enjoy plenty of stunning Colorado scenery, from national forests to the beautiful Rockies.
The 200-mile route from Denver to Aspen via Glenwood Springs is the easiest and safest option, including a long stretch of interstate driving through the Rockies. The alternative route via Independence Pass is only open outside of the winter months.
To help you plan a safe and enjoyable trip, we've put together some advice on driving this scenic, high-altitude route .
Which route should I take from Denver to Aspen?
Comparison of route options between Denver and Aspen
Route
Distance
Drive time
The Glenwood Springs Route
200 miles
3 hours 40 minutes
The Independence Pass Route


Closed between late October and May

160 miles
3 hours 15 minutes
There are two main routes you could take from Denver to Aspen, which are of similar length and driving time.
The safest option is The Glenwood Springs Route, while the alternative Independence Pass Route closes in October or early November and doesn't reopen until the Thursday before Memorial Day each May.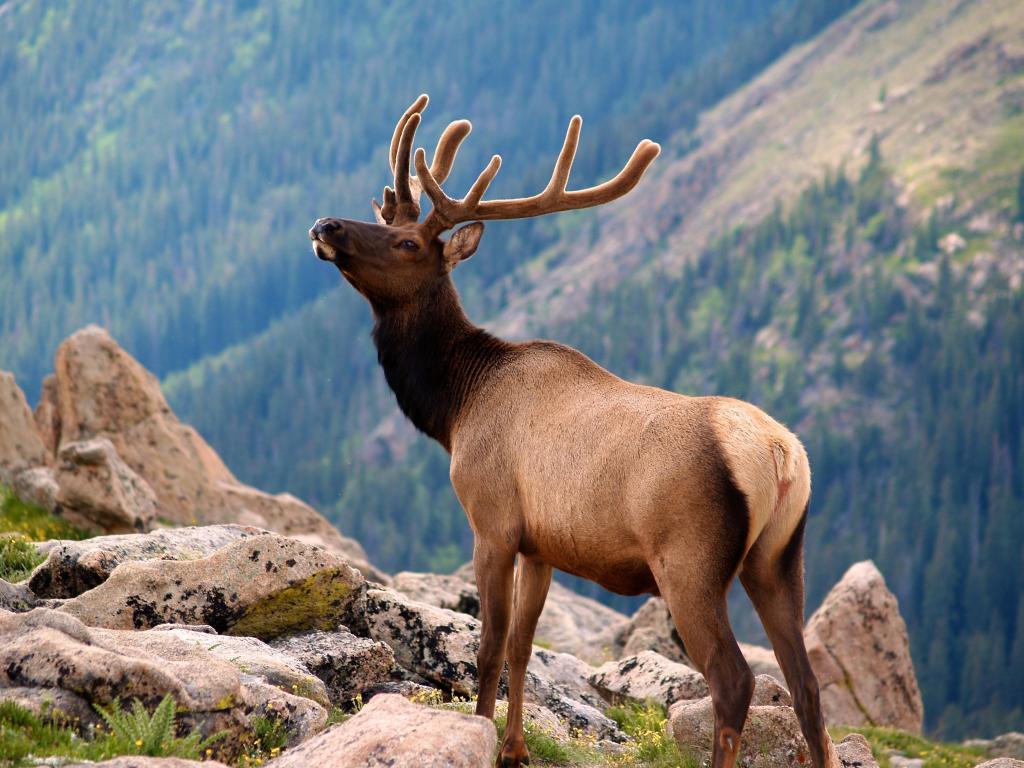 The Glenwood Springs Route comprises a long stretch of driving on Interstate-70 (I-70), which means a well-maintained road and plenty of stopping places.
Interstate driving isn't always the most scenic option. However, in this case, the route between Denver and Aspen features plenty of stunning natural beauty, including the Rocky Mountains and the White River National Forest.
The Independence Pass Route also follows I-70 out of Denver but then diverges at Copper Mountain, taking you south on a scenic mountain drive on CO-82 at 12,095 ft. above sea level.
Driving on the safest route from Denver to Aspen
The interstate portion of The Glenwood Springs Route is a four-lane road, two in each direction, and features six gas stations. I-70 has a regular 70 mph speed limit. However, a temporary lower speed limit may be imposed at certain times, so keep an eye out for signs along the route.
The road features some bends, so also watch out for signs that forewarn of sharp curves. While the drive is at high altitude, rest assured that you won't get too close to steep cliff edges.
When you reach the town of Glenwood Springs, you leave the interstate and pick up CO-82 for the final stretch of the trip to Aspen. CO-82 is also a well-maintained four-lane road, with additional gas stations and a 55 mph speed limit.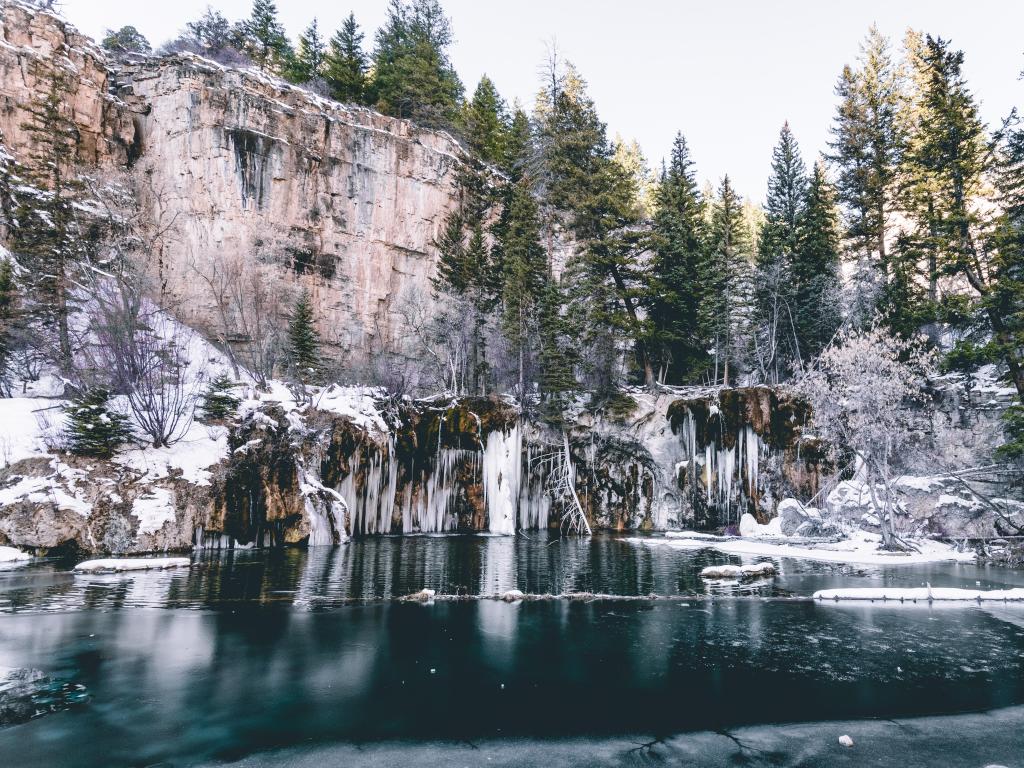 Denver is known as the "Mile-High City," which means you are already at high altitude, so won't experience a major climb to reach Aspen. In fact, the incline to Aspen from Denver is just 2,650.87 ft over the 200-mile journey.
Driving on the alternative route from Denver to Aspen
As the Independence Pass Route is only open from late May to September/October, it really just offers an alternative option for summer visits to Colorado.
The drive through the Independence Pass mountain range is a stunning, high-altitude journey that takes you away from the interstate to experience some spectacular scenery. There is an overlook en route, where you can safely park and admire the views.
However, some drivers might find this route "scary" even in good weather, due to the high elevation, winding road, and the fact that portions of CO-82 run close to the steep cliff edge.
Things to know that can impact the drive on the safest route from Denver to Aspen
As one of the US' busiest roads, you can expect heavy traffic at times on I-70. This will be especially true over the weekend, as tourists and Denver residents head for Aspen, as well as the nearby resort of Breckenridge and to ski and hike in the surrounding areas.
One of the key things to mention about this route is that there is a high risk of snow between November and February. This could impact road conditions at short notice. However, the road will be plowed. There is also a lesser risk of rocks falling from the mountains and of mudslides in the Glenwood Canyon area.
If making the trip between September/October and May, note that all vehicles travelling on this stretch of I-70 must adhere to traction requirements, by law, which means using snow chains, winter tires or four-wheel drive.
Finally, as Denver and Aspen are high elevation cities, some people may suffer altitude sickness.
Tips to drive from Denver to Aspen in the safest way
Fitted your vehicle with tire chains or alternate traction devices in snow is a legal requirement for vehicles below 16,001 lb. in weight. You could face a fine of between $132 and $656 if law enforcement officers find your vehicle in breach of this requirement.
If you're hiring a car, make sure you request a vehicle with tire chains. It's also an idea to travel with two drivers to share the load.
As always when driving long distances and in inclement weather, make sure you have adequate fuel for your journey. You can fuel up at the gas station at Idaho Springs 30 miles into your journey.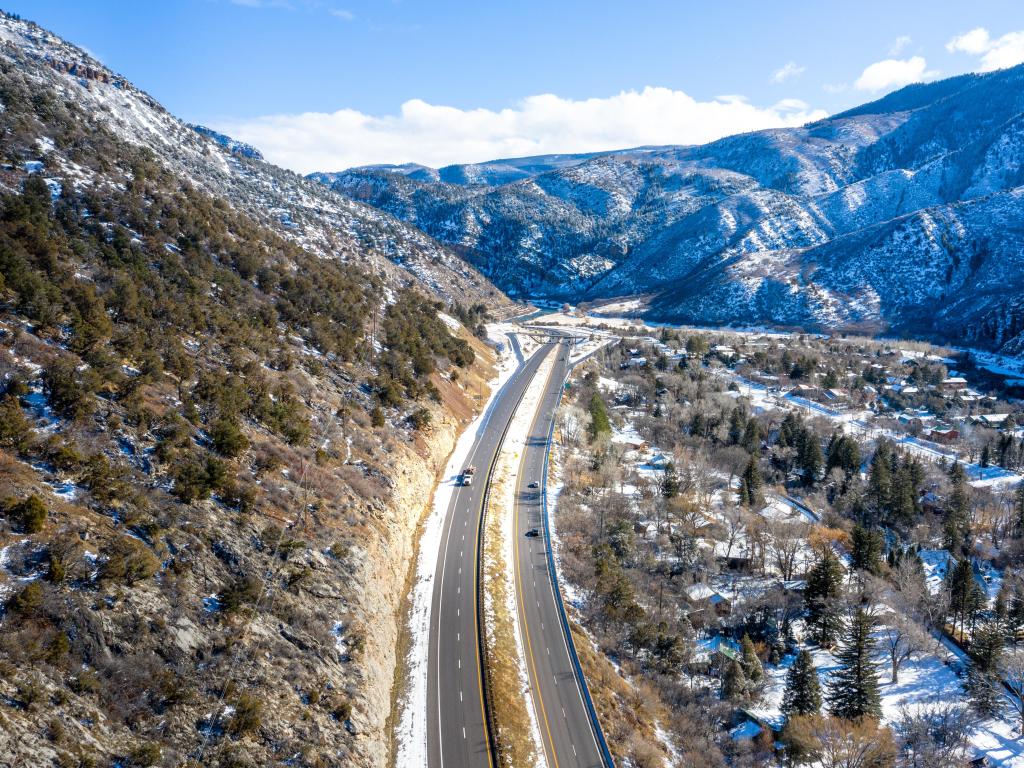 Don't forget to carry out the usual vehicle inspections before setting off, such as checking the wiper blades and fluid. Depending on the time of year you're taking the trip, things to pack could include an ice-scraper, blankets, and some food and water, plus a flashlight, snow shovel, first aid kit and jumper cables.
Before you leave Denver, clear any snow off the whole car, not just the windshield. While on the road, keep to the speed limits and be aware of slow-moving trucks in the slow lane, which can impede your view of the road.
If you'd like to prepare further, you can virtually drive the route using Google Street View before you leave home. However, this won't alert you to current conditions, so we recommend checking with the Colorado Department of Transport for up-to-date travel advice.
Alternatives to driving yourself from Denver to Aspen
If you don't wish to drive from Denver to Aspen, there are a couple of other options. The most expensive is to fly. A round-trip via United Airlines takes about one hour and costs around $500 at the time of writing.
Alternatively, you can take the bus. Bustang buses serve downtown Denver. Change at West Glenwood Park & Ride for the RFTA service to Aspen. The cost is around $35 at the time of writing.
There is also the Epic Mountain Express/Colorado Airport Express shuttle available. However, check before you travel, as the service to Aspen is sometimes suspended.
Best time to drive from Denver to Aspen
Although it is mostly known as an upscale luxury ski resort, Aspen is popular with visitors year-round. As well as weekends, school vacations and the 4th of July weekend can see especially heavy traffic en route. Travel outside of these times to avoid delays and crowds.
In summer, Colorado occasionally experiences wildfires. However, they only lead to road closures when smoke affects visibility.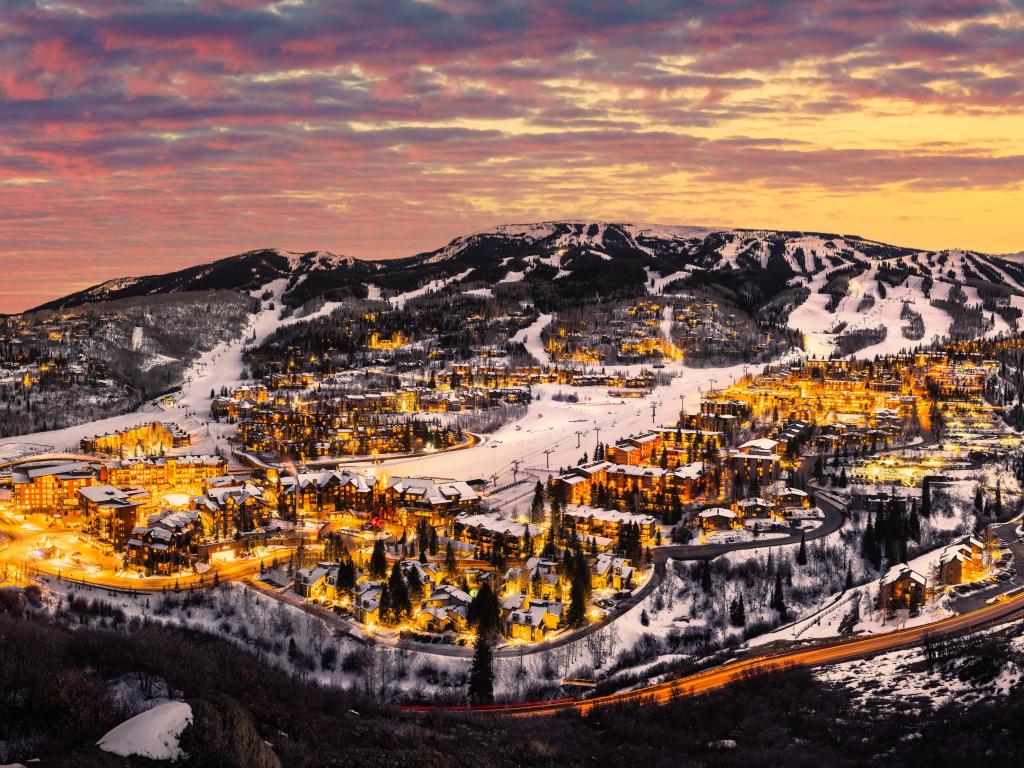 Again, the main consideration if you're planning to make the trip during the winter is snowfall. While this is most likely from November to February, the weather in this region can be unpredictable.
As we've described, snow can lead to travel disruptions and unsafe driving conditions. So, it's always advised to check travel advisories before you set off and to prepare for your trip accordingly.