30 Best Things To Do In Denver, Colorado
Denver is a city that is growing fast and is becoming ever more popular with visitors from all parts of the United States and further afield.
Sat on the edge of the Rocky Mountains and surrounded by beautiful nature and parks, it has become a tech and business hub as well as a popular vacation destination.
There is a lot to do in Denver and around it - we've spent some time and put together a list of the 30 best things to do in Denver splitting it by category.
The following list is in no particular order - the most popular attraction in Denver, the Denver Zoo is at #29 so take a good look through and plan your trip to the Mile High City.
Denver sights
1. Colorado State Capitol in Denver
The Colorado State Capitol sits overlooking downtown Denver with its golden dome a key reference point in the city.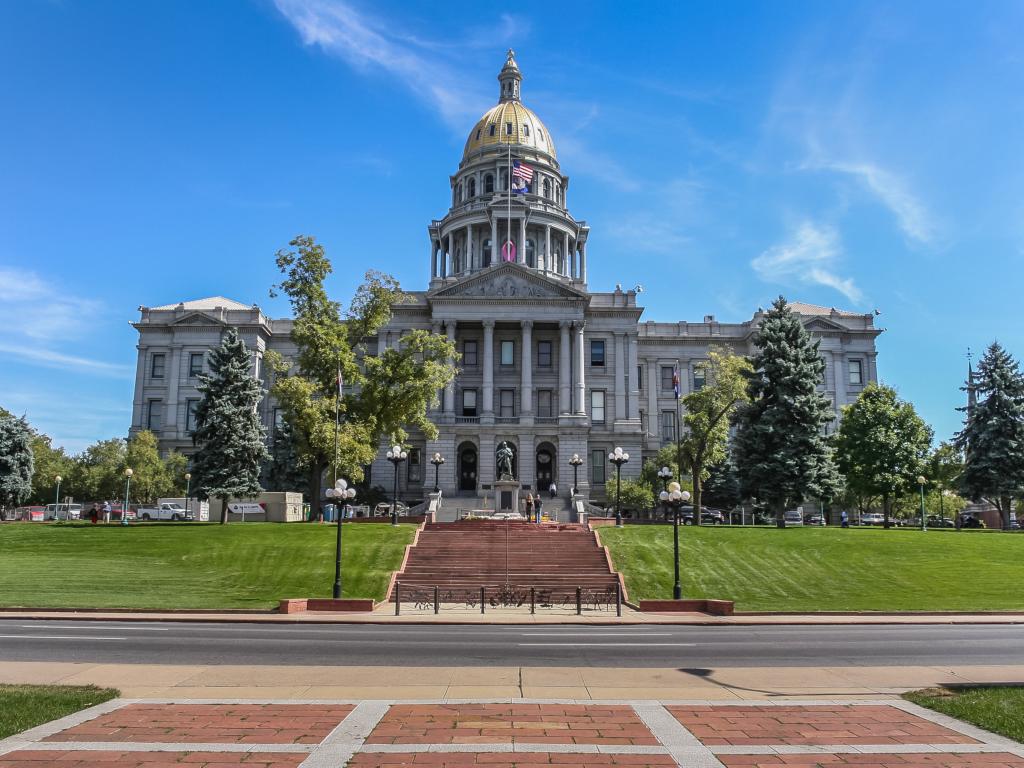 You are allowed to walk through the building on your own, but if you want to get access to the views from the top of the dome, you will need to join a tour.
Unless you are in a large organised group, joining one is easy - there are scheduled hourly guided tours (10:00 a.m. to 3 p.m.) that tell the building's history as well as a bit of insight into the history of Colorado and Denver.
The tour will provide access to more parts of the building and explain some interesting facts about the local legislative process and the work of the General Assembly.
The guided tour include access to the dome via a 99-step climb up and down. There is no lift so make sure you want to make it up there to get the 360 degree views of the city and the Rocky Mountains beyond it.
Opening hours: Open to the public 7:30 a.m. to 5:00 p.m. Monday to Friday
Price: Free including the tours
2. United States Mint
The Denver branch of the United States Mint is the largest producer of coins in the world and is open for visits.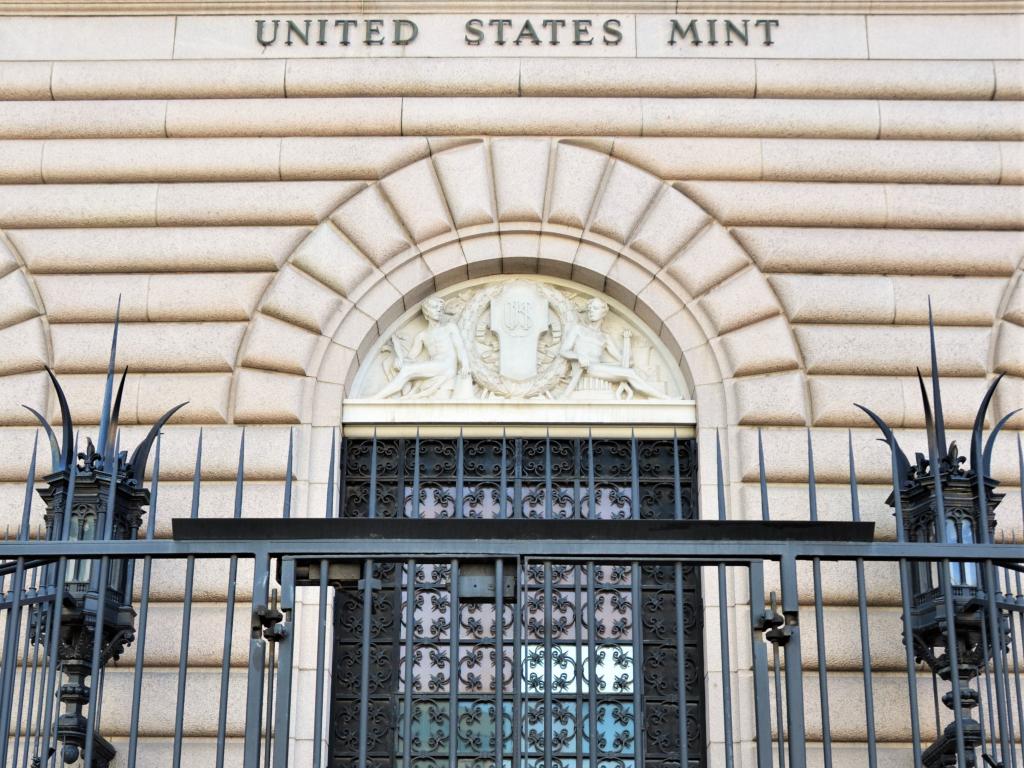 The Mint offers 6 tours a day at 90 minute intervals starting from 8:00 a.m.
You can't buy tickets in advance and the ticket office opens at 7:00 a.m. selling tickets for that day's tours on a first come first served basis so if you want to make sure you get a spot and you are visiting Denver in peak season, it might be an idea to pop over before breakfast.
You will find some particularly keen visitors queuing up well before the 7:00 a.m. opening time!
The rules for admittance are strict - you have to be at the gate 30 minutes before your tour slot. No bags or purses are permitted (you can't check these in either) and neither is any food or drink. You even have to turn off your phone and camera for the duration of the tour with no photography allowed on site.
Tours last 45 minutes and you will likely see coins being produced as you go around as well as being told about the history of the Mint built in 1897. There is a gift shop where you can purchase memorabilia and special coins as well.
Opening hours: Ticket office open from 7:00 a.m. Fixed tours starting from 8:00 a.m.
Price: Free
3. Denver's Union Station
Whether you're planning to go on a train journey or not, Denver's Union Station is worth a visit as you make your way between sights around the city.
The station underwent a major refurbishment between 2012 and 2014 and now features great looking modern platforms and a nice plaza outside, but it is the main historic terminal building that has seen the biggest upgrade.
The downstairs continues to function as a train station and the refurbishment has kept and highlighted the historic features of this 1914 construction.
It replaced a previous terminal that was built in 1881 but burned down in 1894 and the terminal area today looks much like it did 100 years ago.
Underneath the building is a huge bus terminal and the upper floors comprise a 112-room Crawford Hotel.
Opening hours: Access available all day. Restaurants, shops, trains and hotel all vary.
Price: Access is free, everything else depends!
4. Cathedral of the Immaculate Conception
The Cathedral Basilica of the Immaculate Conception is built in the French Gothic style although only being completed in 1911.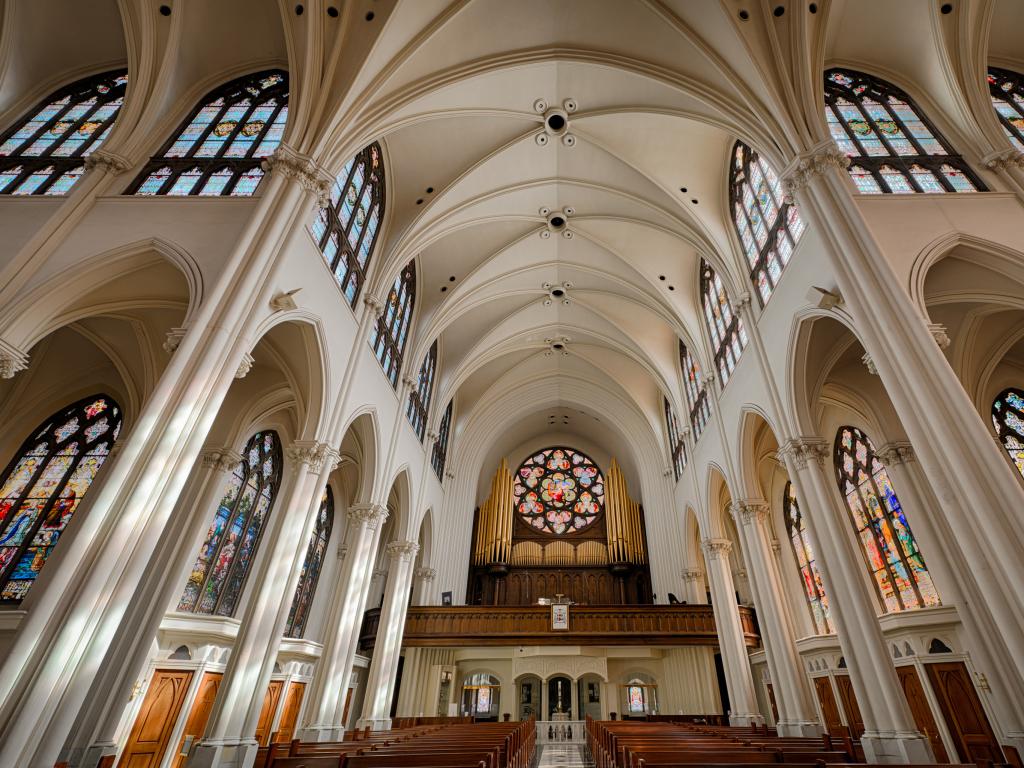 This is one of the most prominent churches in the whole of the United States with Pope John Paul II celebrating mass here in 1993 and the cathedral holding its Basilica status since 1979.
The interior is very ornate with marble used throughout and the 75 beautiful stained glass windows made in Munich being more than any other church of any denomination in the country.
Mass is held three times a day at 7:00 a.m. 12:10 p.m. and 5:30 p.m. and more on Sundays so try to time your visit outside of Mass hours to get a better opportunity to view the inside of the Cathedral.
Opening hours: Open during the day - no fixed timetable.
Price: Access is free, everything else depends!
Best museums in Denver
5. Wings Over Rockies Air and Space Museum
The Wings Over Rockies Air and Space Museum is located at the former Lowry Air Force Base to the east of Denver's downtown.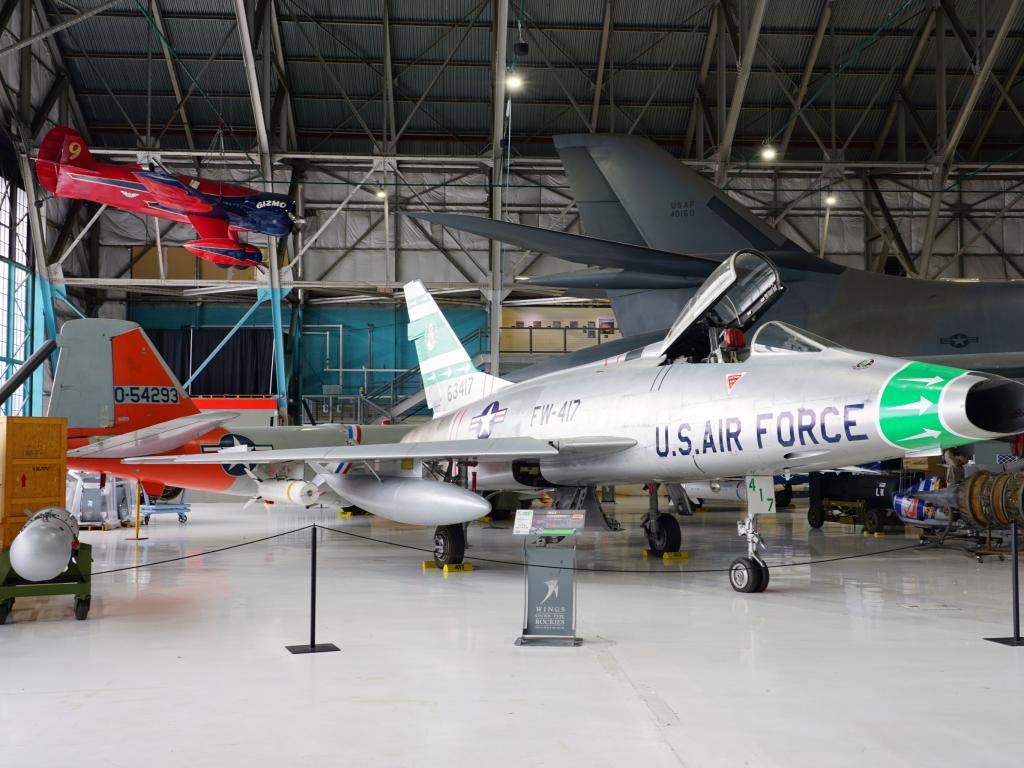 The fascinating museum has over 50 different aircraft and other exhibits including a space station module, a scale replica of a Star Wars X-wing Starfighter and the Colorado Aviation Hall of Fame.
The aircraft collection includes the Boeing B-52 Stratofortress long range bomber - these have been flying since 1955 and still in active service today having served in every major military conflict since its maiden flight.
As well as a few fighter plane models from across the decades, there are private jets and small training aircraft to explore.
Opening hours: Open daily 10:00 a.m. to 5:00 p.m., Sundays opens late at 12:00 p.m.
Price: Adults - $16.95, seniors (65+) and veterans - $12.95, children under 17 - $9.95, children under 4 go free
6. Molly Brown House Museum
The Molly Brown House Museum was the home of Margaret Brown who was a famous activist and philanthropist in late 19th and early 20th centuries.
She is particularly famous for being one of the surviving passengers of the Titanic in 1912.
Margaret Brown moved to Denver aged 18 in 1885 and married J.J. Brown shortly after. The couple built their wealth on the success of their mining business and bought the brand new Denver mansion for $30,000 within a decade.
After the Browns separated in 1909, Molly Brown continued to live in the house and continued to promote the issues of women's rights, workers' rights and children's education.
Her philanthropy work spread across the Atlantic during the Second World War and in the post-war era and she was even awarded the French Legion of Honour. She helped rebuild France behind the front-line and worked on helping injured allied soldiers in hospitals across Europe.
After falling into disrepair, the famous house in Denver was acquired by a group of local citizens in 1970. It was restored to its former glory and functions as a museum of the life of Molly Brown and Denver at the turn of the 20th century.
Tours start every 30 minutes and last approximately 45 minutes - the opening times below are the start times of these tours.
Opening hours: Tuesday to Saturday - 10:00 a.m. to 3:30 p.m., Sunday 12:00 p.m. to 3:30 p.m., closed on
Price: Adults - $13, Juniors (up to 18) - $9, Seniors (65+), military and students - $11, children under 6 go free
7. American Museum of Western Art
The American Museum of Western Art is a non profit museum founded in 2010 focusing on the art of the American West from the 19th century onwards.
The collection is called the Anschutz Collection and was in the private ownership of the Anschutz family who collected it over a period of 50 years after making money in the oil and real estate industries.
The museum continues to be run within the family with the daughter of Philip Anschutz, Sarah Hunt running the operation.
The art ranges from early expedition and exploration paintings including those of different native tribes and goes through to styles popular in the early 20th century such as Expressionism, Cubism and Abstraction
Note - children under 8 are not allowed.
Opening hours: Open on Mondays, Wednesdays and Fridays only 10:00 a.m. to 4:30 p.m.
Price: Self-guided tours - $5, guided tours - $10 for adults, $7 for students, veterans and seniors, programs are $10
8. Denver Museum of Nature & Science
The Museum of Nature and Science is a large museum dedicated to natural history of Colorado and, more generally, the entire planet.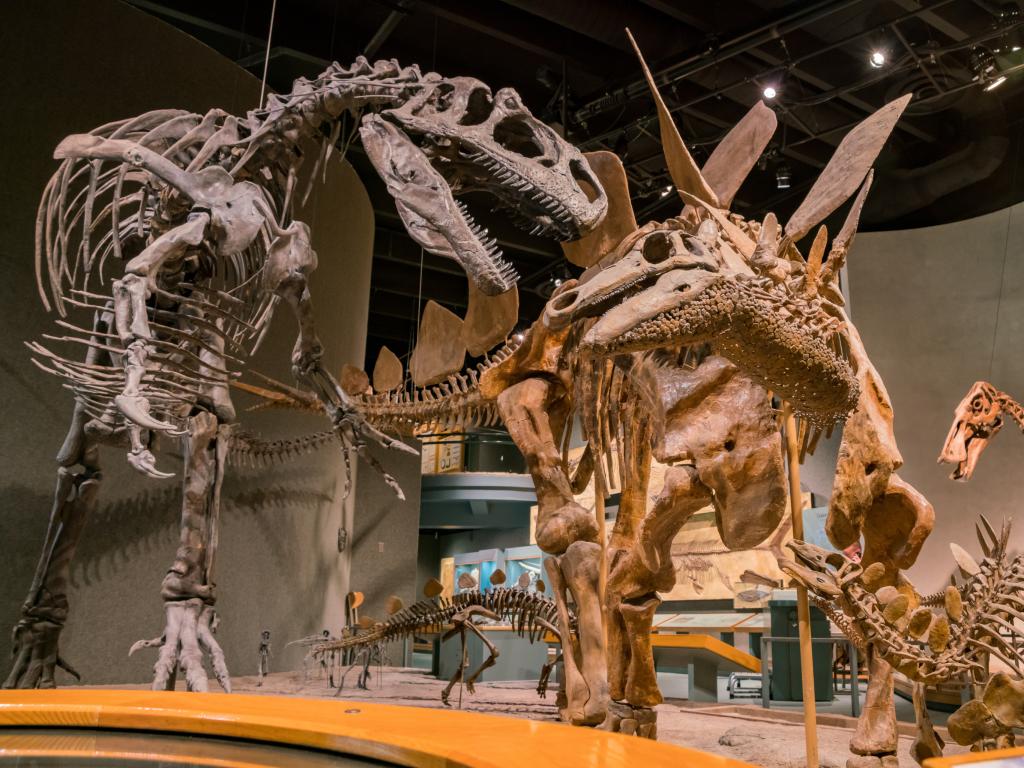 The museum makes a bold claim of having more than 1 million items in its collection and there is certainly a lot to see.
The permanent collection includes a display about the evolution of life with large complete dinosaur skeletons including one of the largest of them all - the Diplodocus.
Other collections include Ancient Egypt, Wildlife Halls, Space Exploration, Gems and Minerals and Native American culture - as you can see there is something for everybody!
If all of that is not enough, the museum also houses a Planetarium and the Denver IMAX cinema showing 3D movies daily.
Opening hours: Open daily 9:00 a.m. to 5:00 p.m.
Price: Adults - $19.95, Seniors - $15.95, Juniors and children - $13.95, save $1 per ticket by buying online
9. Forney Transportation Museum
The Forney Transportation Museum is named after its founder, J. D. Forney who made his money in various engineering ventures under the Forney Industries name.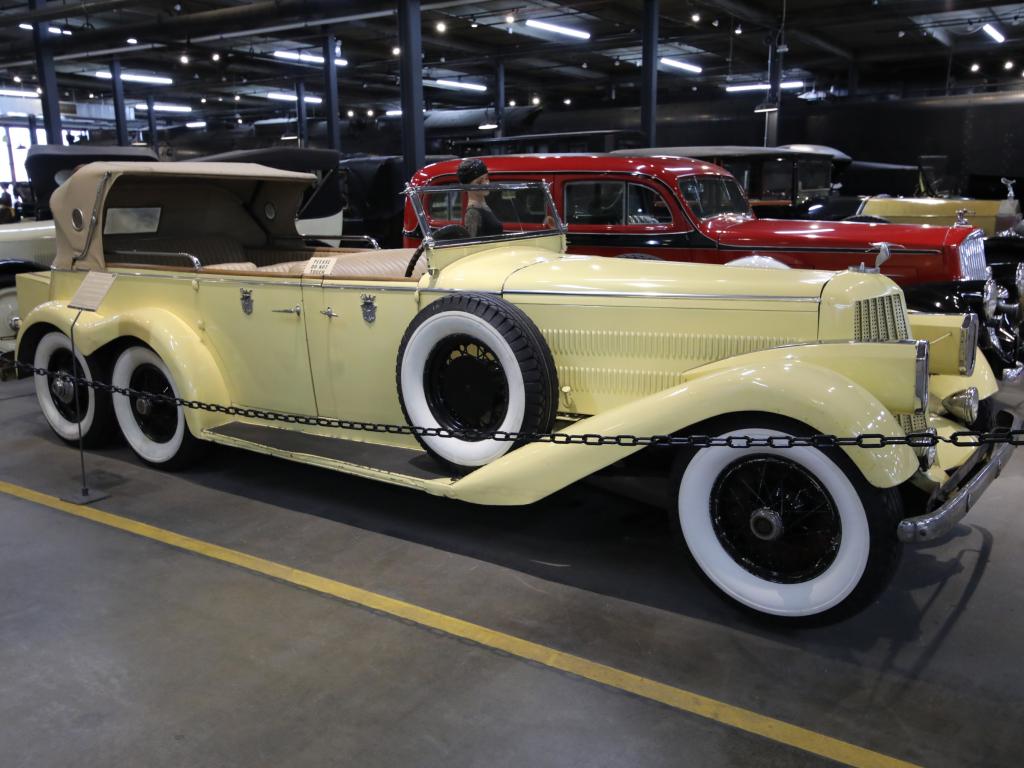 He was an avid fan of cars and the museum's collection slogan is "Everything on wheels".
There are over 500 weird and wonderful vehicles including a steam engine tractor, a 6-wheel Hispano Suiza town car and a 1916 Detroit Electric car that could go 200 miles on a single charge 100 years before Tesla!
The Big Boy #4005 locomotive is one of the highlights - the largest locomotive ever built (one of only 25!) producing 7,000 horsepower.
There is also a large vintage car and motorbike collection, classic Airstreams, buses and everything in-between! If you love cars, this will be a very worthwhile stop on your way around Denver!
Opening hours: Open daily 10:00 a.m. to 5:00 p.m., Sundays opening time is 12:00 p.m.
Price: Adults - $12, Seniors (65+) - $10, Children under 13 - $6, children under 3 go free. Parking at the museum is free.
10. Children's Museum of Denver
Denver's Children's Museum is a unique museum designed for an audience from newborn up to 8 years old.
The exhibition aims to stimulate the senses, interact and engage young children through educational programming and game-based activities.
As well as a large outdoor area, there are exhibits focusing on physics, climbing and construction.
The museum is located to the north-west of downtown Denver right next to the North Valley Highway and along the South Platte River. A recent expansion completed towards the end of 2015 has significantly expanded the exhibition offering more choice and the opportunity for more age-targeted displays.
Opening hours: Monday, Tuesday, Thursday and Friday - 9:00 a.m. to 4:00 p.m., Wednesday 9:00 a.m. to 7:00 p.m., Saturday and Sunday 10:00 a.m. to 5:00 p.m.
Price: Ages 2 to 59 - $14, Age 1 and seniors - $12, under 12 months - free
11. National Ballpark Museum
The National Ballpark Museum in Denver is in the LoDo (Lower Downtown) neighborhood located across the street from Coors Field.
The museum was previously known as B's Ballpark Museum. B is the short form of Bruce Hellerstein and his preferred name - he is the founder and curator of the Ballpark Museum.
B used to house his collection in the basement of his house and open it up as a museum to guests since the 1980s but he got the opportunity to open the museum at its current location in 2010.
The museum houses one of the most impressive collections of baseball memorabilia from around the country including balls, jerseys, postcards and more. Notable exhibits include the last pitching rubber used at Mile High Stadium for the Colorado Rockies and an Old Yankee Stadium turnstile still proudly displaying a tag with "Property of the New York Yankees".
The museum is perhaps best known for a large collection of seats from all the classic ballparks around the country.
Opening hours: Tuesday to Saturday 11:00 a.m. to 5:00 p.m., Closed on Sundays and Mondays
Price: Adults - $10, Seniors (65+) - $5, children 16 and under and veterans - free
12. Denver Art Museum
The Denver Art Museum is a large collection housed in the Civic Center of Denver particularly known for its large collection of American Indian art.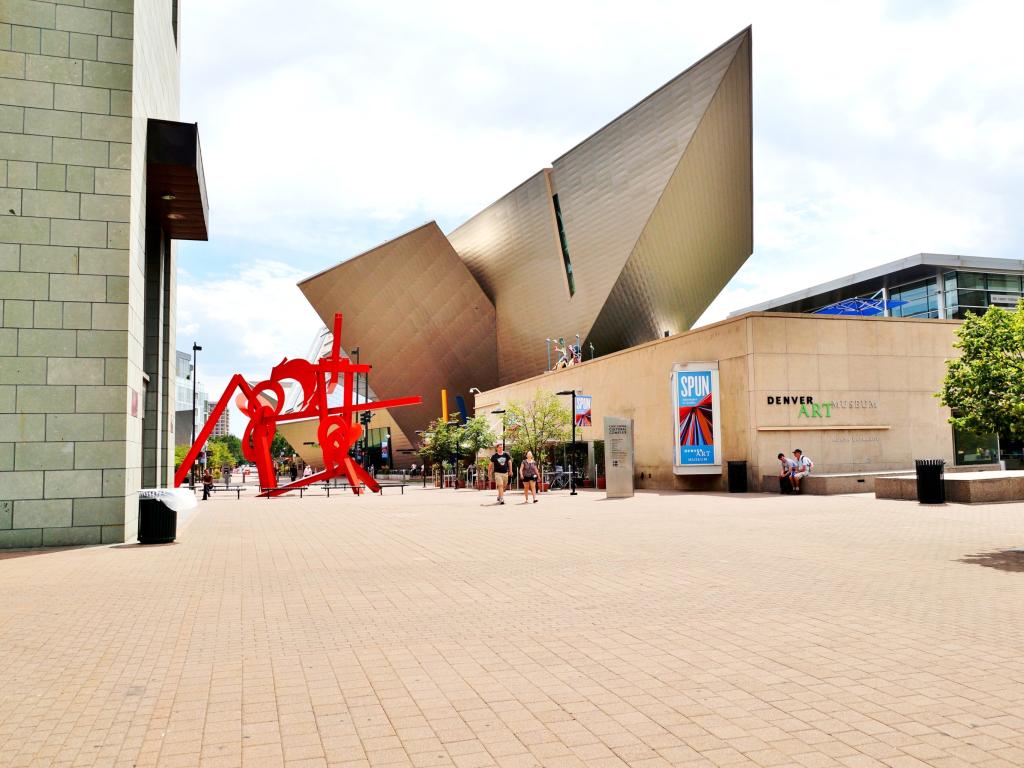 The museum is housed in different buildings on the same site - these were added over time and the latest addition of the Frederic C. Hamilton Building with the adjoining Duncan Pavillion has given the museum a distinctive modern look when it first opened in 2006.
The museum has collections of art that span regions, styles and time.
For those who like globally the impressionists and renowned modern art, there are pieces by Pablo Picasso, Henri Matisse, Vincent van Gogh, Claude Monet, Auguste Renoir and many others.
The Native Arts collection has art created by the indigenous peoples of Africa, North America and Oceania - there are almost 20,000 items to explore from a wide range of countries and cultures.
Along these, there is a New World collection dedicated to the Americas, print and photography exhibits, sculpture and architecture to get stuck into - you can easily spend the best part of the day roaming the different halls of the museum.
Opening hours: Open daily 10:00 a.m. to 5:00 p.m., On Fridays open late until 8:00 p.m.
Price: Adults - $13, Seniors (65+), military and college students - $10, children up to 18 - free; Colorado residents get a discount
13. Denver's Colorado Railroad Museum
The Colorado Railroad Museum is located on the outskirts of the city and is built as an 1880s style rail station/depot.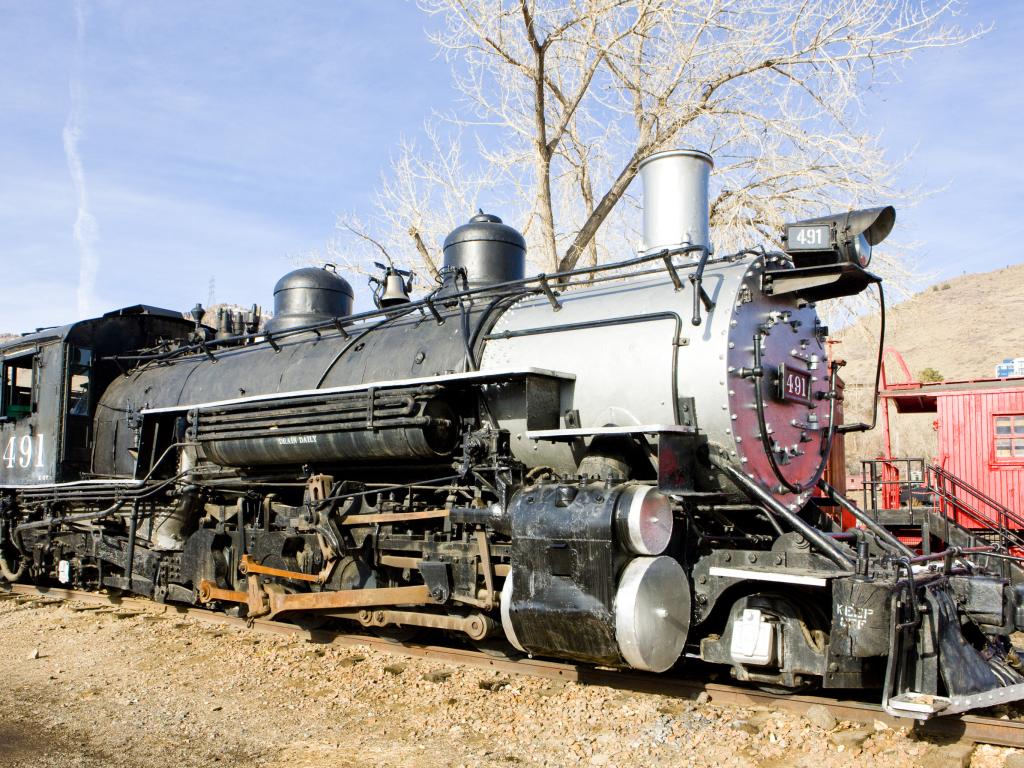 There is an exhibition in the main building with a history of rail exhibit, rail-related art and a large collection of old photographs.
The main reason to visit is the number of classic locomotives and trains you can roam around outside.
There are a number of steam and diesel locomotives from the late 1800s to early 1900s. The museum has its own oval track that is 1/3 of a mile long and regularly run some of the trains along it - if you can time your visit to coincide it's definitely worth it!
The museum regularly hosts events and one off activities - check ahead to see what's on while you are in Denver on the official Colorado Railroad Museum website.
Opening hours: Open daily 9:00 a.m. to 5:00 p.m.
Price: Adults - $10, Seniors (60+) - $8, children under 16 - $5, children under 2 and military - free
14. Center for Colorado Women's History
The Center for Colorado Women's History is housed in the Byers–Evans House Museum in Denver.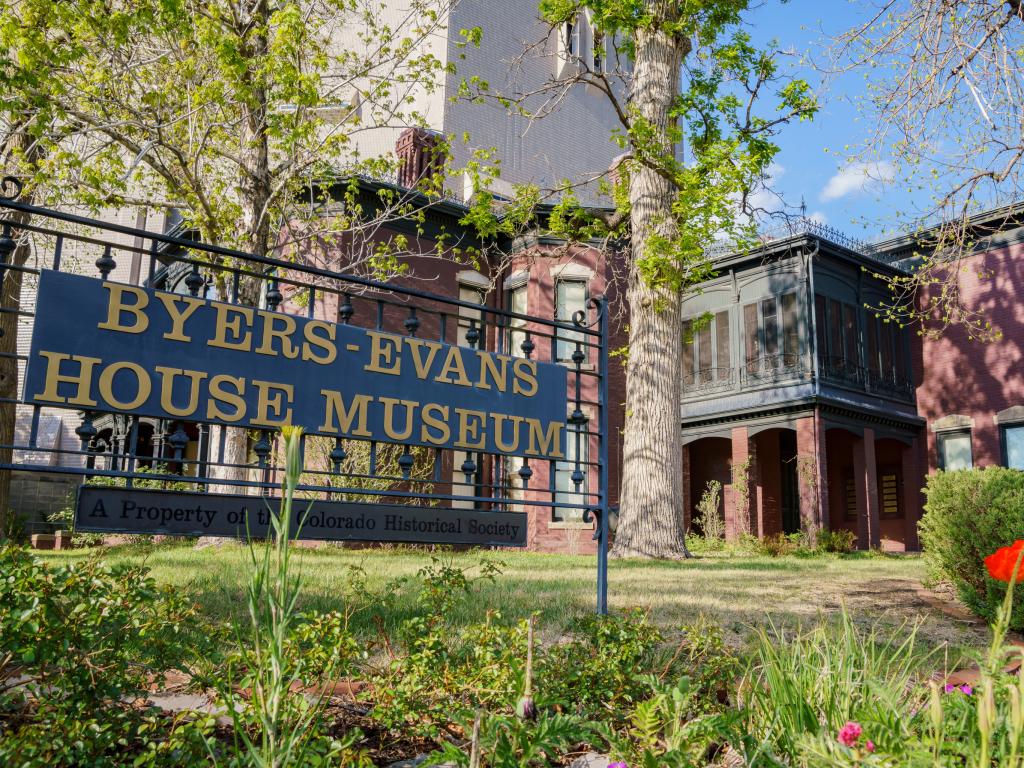 The house was donated to the Colorado Historical Society in 1981 which is when it became a museum. The whole building was restored back to the 1920s using some of the materials and fittings already in the house and new items.
For 100 years prior to being a museum, it was a large family home starting with Wiliam Byers who built it in 1883 and after whom the museum is named.
The museum focuses on influential women and the general history of women and families and their impact on the growth of Denver. One woman of note is Anne Evans who lived and worked in the house before it became a museum.
Opening hours: Open daily 10:00 a.m. to 4:00 p.m., Sunday opens late at 1:00 p.m. (guided tours only running hourly starting 30 minutes after opening time)
Price: Adults - $8, Seniors and students - $6, children 12 and under - $4
15. Kirkland Museum of Fine & Decorative Art
The Kirkland Museum of Fine and Decorative Art is a new museum in Denver that opened its doors in 2018 in a brand new building specially built in the Golden Triangle neighborhood.
The museum has its roots in the 1800s from the Denver Artists' Club which later became the Denver Art Association and then the Denver Art Museum (see above).
Kirkland was the founder and long-serving director of the Art School at the University of Denver and the museum was established in 2003 to house art collections presented in a novel way.
There are three core collections - one of Kirkland's work with 1,200 paintings, one of Denver and Colorado's history of art and a broader international one.
Art is presented in a more engaging way than traditional galleries with a mix of different items on display together creating scenes complete with furniture and interesting period pieces.
Please note that due to a lot of fragile exhibits, the museum does not admit children under 13. Children from 13 to 18 must be accompanied by an adult.
Opening hours: Tuesday to Saturday - 11:00 a.m. to 5:00 p.m., Sunday 12:00 p.m. to 5:00 p.m., closed on Mondays
Price: General admission - $10, Seniors, students and active military personnel - $8
16. Buffalo Bill Museum & Grave
The Buffalo Bill Museum focuses on the life of Buffalo Bill with his grave as the central focus point of the visit.
Buffalo Bill (William Frederick Cody) was a famous cowboy, scout and bison hunter who became famous after creating a show about cowboys and the wild west.
He took his successful show on tour around the United States and Europe starting from 1887.
The nickname "Buffalo Bill" was earned after he successfully delivered on a contract to supply buffalo meat to the Kansas Pacific Railway workers. Cody single handedly produced 4,282 buffalo over 18 months averaging 8 every day which earned him his early reputation and the name.
The museum is to the west of central Denver in a suburb called Golden - you'll need a car to get there - plan for about 30 minutes' drive.
Opening hours: May to October - 9:00 a.m. to 5:00 p.m., November to April 10:00 a.m. to 5:00 p.m.
Price: Adults - $5, Seniors (65+) - $4, children under 16 - $1, children under 6 - free
Experiences and other things to do in Denver
17. Baseball at Coors Field - home of the Colorado Rockies
The Colorado Rockies may not be one of the best known or decorated baseball teams in Major League Baseball, but a day out at Coors Field can be a fantastic way to spend the day.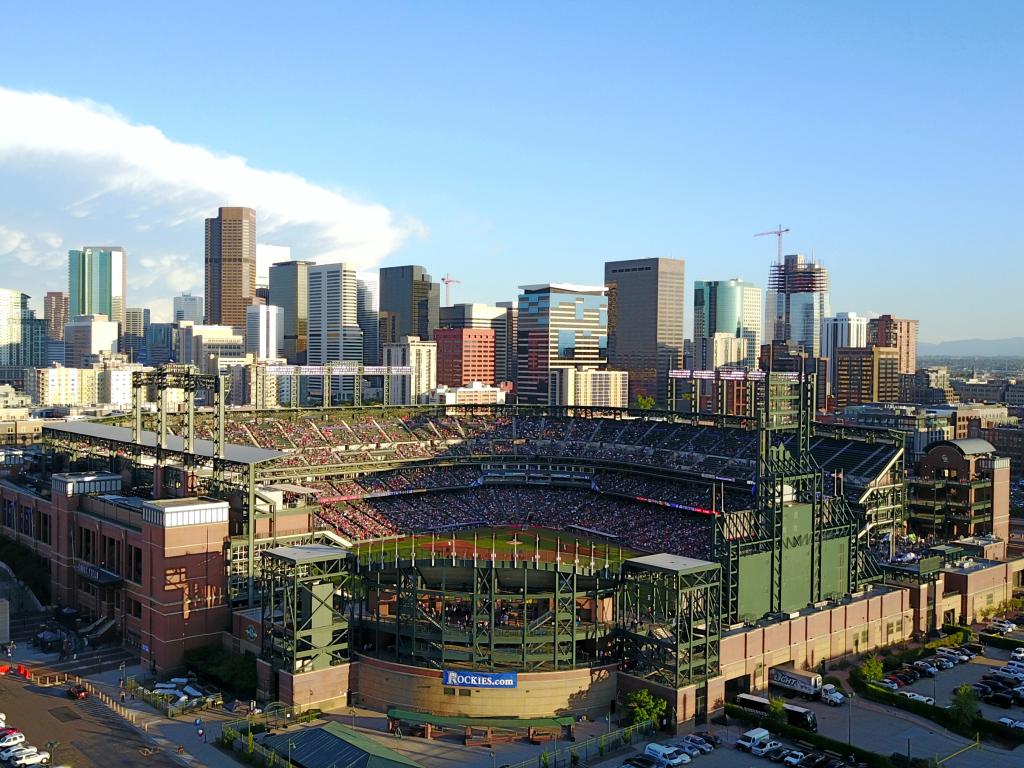 The Rockies were only formed in 1993 due to the league's expansion with Denver only having a minor league baseball city before then.
The Rockies have made it to one World Series in 2007 eventually losing out to Boston Red Sox on their way to their 7th title.
Coors Field, named after the famous local brewing company was built and started hosting Rockies games in 1995.
During the construction of the stadium, a number of dinosaur skeletons was discovered which is why the Rockies mascot is Dinger, a triceratops.
The baseball season runs from March to September and tickets for the Rockies start from $14 which includes $6 you can spend inside the stadium.
18. Watch the Broncos at the Mile High Stadium
If American Football is your sport of choice ahead of baseball or you are visiting Denver in the fall, then watching the Broncos at the Mile High Stadium is the thing to do in Denver.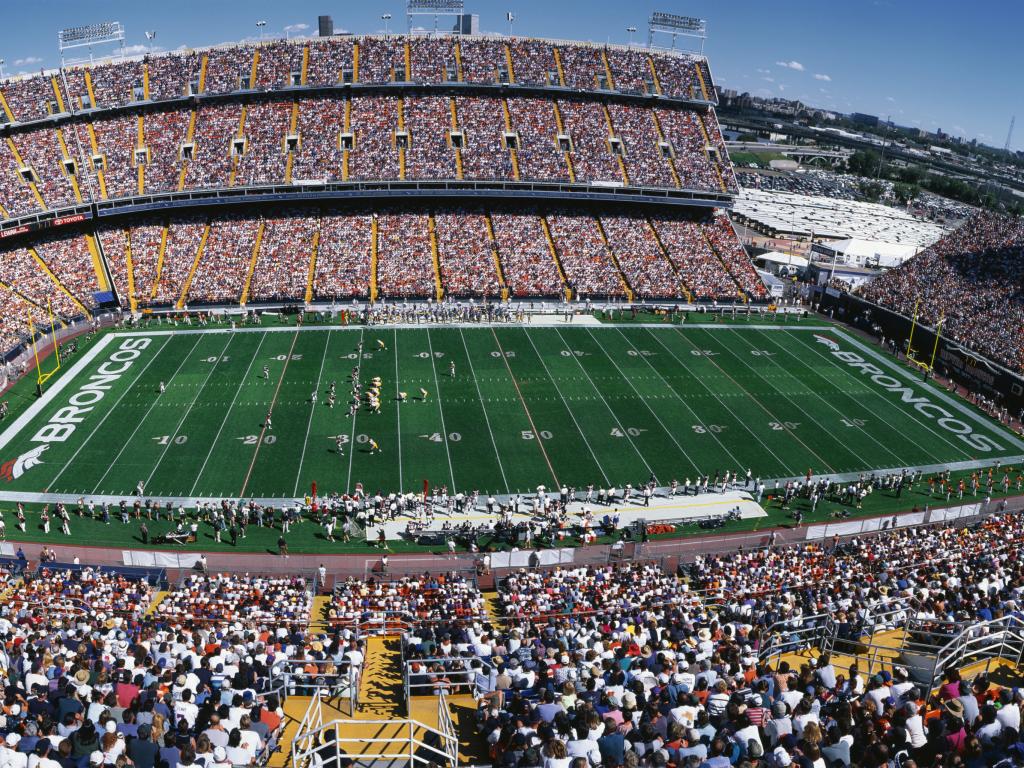 The Broncos have been playing in Denver since 1960 when the American Football League first started and have been in the NFL since the 1970 merger.
The Mile High Stadium replaced a previous stadium of the same name and is a dedicated American Football venue (although it does host lacrosse and occasional other sports).
The name stems from the fact that the city of Denver has an official elevation of exactly one mile above sea level (1,610 meters) - something you will see mentioned and used throughout the city.
The Broncos are one of the most successful NFL franchises of all time with 3 Super Bowl wins from 8 total appearances - the most recent win coming in 2015.
The NFL season runs from September to February - check ahead for game dates. One thing to note is that the Broncos have sold out every home game since 2001 and the tickets are not only hard to get but expensive. Be prepared to spend over $200 for the cheapest seats with better sectors costing north of $500 each.
19. Elitch Gardens Theme & Water Park
The Elitch Gardens Theme Park is unusual for its downtown location and is a great family day out if you want to get away from visiting tourist sights.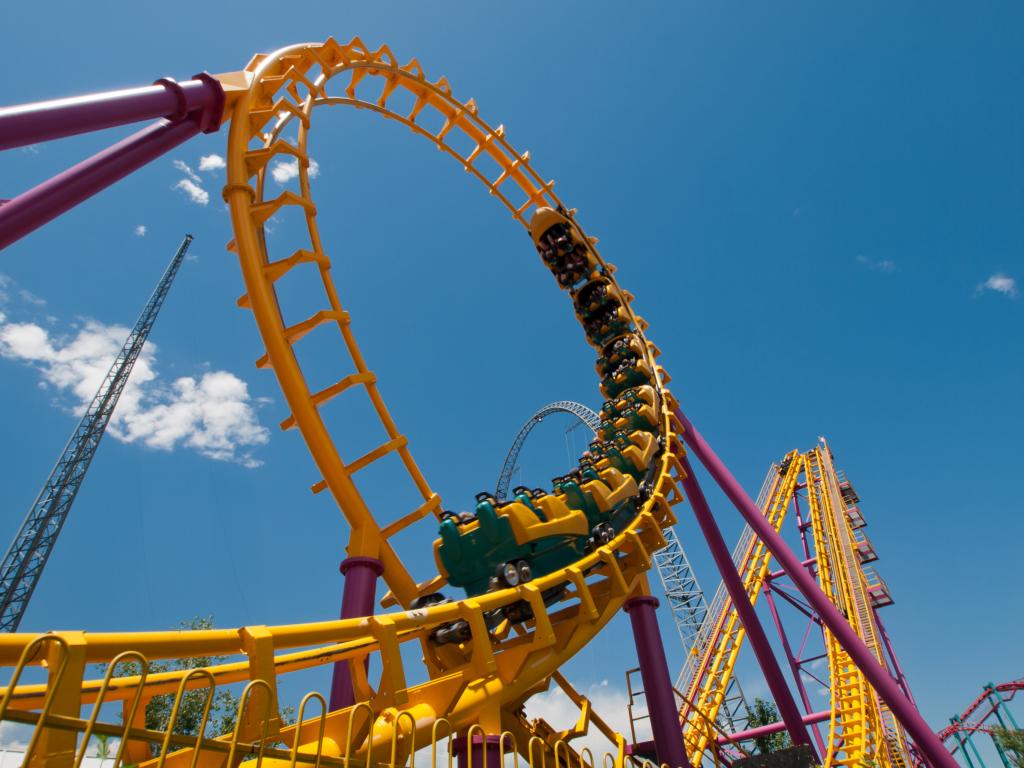 Its prominent location divides the locals and the council has voted in favour of a major redevelopment of the site although no dates or firm plans have been announced.
The Theme Park and Water Park have a single entrance ticket so make sure you make the most of it by visiting both.
There's all kinds of roller coasters ranging from the Twister II - a traditional wooden coaster to the huge Mind Eraser which is suspends riders below the track.
You can save on the expensive parking and get the C, E or W trains instead - you can put the $20 to good use for other things to do in Denver instead!
Opening hours: June to mid-August, the park is open 10:30 a.m. to 9:00 p.m. (10:00 p.m. on Fridays and Saturdays), in other seasons times vary a lot with the park only operating at weekends and completely closed from November onwards - check https://www.elitchgardens.com for details.
Price: Tickets are $59.99 at the park (Kids up to 2 years old go free) and parking is $20 per car. Buy your tickets online to save $20 per ticket!
20. Downtown Aquarium in Denver
Denver's Downtown Aquarium is an unusual combination of a large aquarium and a restaurant complete with a separate bar and other dining facilities.
The aquarium has been owned by a restaurant group since 2003 which prompted its redesign and the incorporation of the restaurant experience into the building.
The aquarium totals over 1 million U.S. gallons of fresh and sea water with the exhibit focusing on the relationship between rivers and the seas they flow into.
As part of the Association of Zoos and Aquariums, the Downtown Aquarium participates in programmes to preserve threatened species of fish, reptiles and water-based animals.
The different tanks are split by themes including North America, Desert and Shipwreck. The 4-D Theater is a small 40-seat immersive movie theater showing 15-minute videos throughout the day.
Opening hours: Open daily 10:00 a.m. to 9:00 p.m. (9:30 p.m. on Fridays and Saturdays), restaurant open from 11:00 a.m.
Price: Adult tickets - $22.99, Seniors (65+) - $21.99, children under 12 - $16.99, children under 3 - free; Add $5 for the 4-D Theater Experience
21. Adams Mystery Playhouse
The Adams Mystery Playhouse is a dining experience where in addition to a dinner, you will be immersed in a murder mystery experience with live actors.
All those attending will be involved in the progression of the story line and it can be a really interesting experience for all ages - the content is child friendly and family attendance is encouraged.
The food may not be the best in town - you typically get served a portion of barbecue food with iced tea, but the show more than makes up for it with actors' enthusiasm making for a highly entertaining and unusual way to spend an evening in Denver.
Tickets include dinner and the show - please note that the evening shows are not designed for kids. There is also a cash bar with a full selection of drinks which cost extra but remember to bring cash as cards are not accepted.
Opening hours: Shows are held on Fridays, Saturdays and occasional other days at 6:00 p.m. - check their event calendar for details.
Price: Tickets cost $44 to $52 depending on the show and your ticket choice.
22. Discover the Hammond's Candy Factory
Hammond's Candy Factory is a world famous candy producer that continues manufacturing their products by hand, although machines are definitely there to help!
Hammond's has been in the candy business for 100 years since Carl T. Hammond first started his business in 1920. The business remained a family business until 1999 when it was sold by the third family generation as a 10-people facility. The company began growing rapidly ever since with another sale in 2007 and today's operation has 300 employees making 4,000 pounds of candy every day.
The factory runs tours every 30 minutes during their working hours and these show have different kinds of candy are produced, tells you about the manufacturing process, ingredients and shows how it happens live on big screens.
At the end of the tour, you have the option of purchasing some of the freshly made products from the store - note that production is limited on Saturdays so it's best to pick a weekday for your visit if you have a choice.
Opening hours: Monday to Friday 9:00 a.m. to 3:00 p.m., Saturday 10:00 a.m. to 3:00 p.m., closed on Sunday
Price: Tours are free (make sure you book online to guarantee your slot time) - the rest depends on how much you love candy!
23. Go shopping at the 16th Street Mall
The 16th Street Mall in Denver is a 1.25 mile long outdoor mall running along the main shopping street in the city.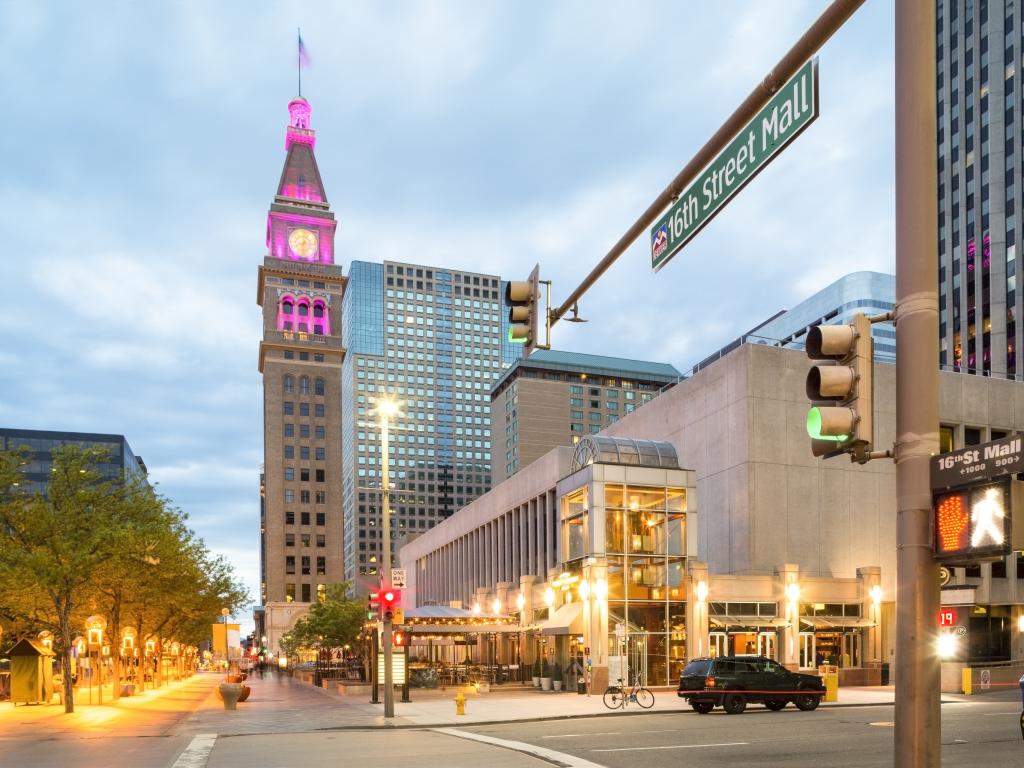 This length of the street is pedestrianised and has gradually extended since a shorter stretch was first introduced in 1982. There are regular electric buses that run along the street and these are free to use if you want to get to the other side.
The street is known for a large number of places to eat and a selection of shops - there are over 50 different restaurants and 300 retail stores.
In good weather, the area can get busy with street performers and musicians spread along the street. Due to the number of tourists and locals strolling along, the area is also popular with homeless people.
Don't expect boutiques and local independents - the majority of the shops and a lot of the restaurants are large national and international chains.
24. Do a tour of the Coors Brewery
The Coors Brewery is another attraction in the Golden suburb of Denver - just down the road from the Colorado Railroad Museum (see above).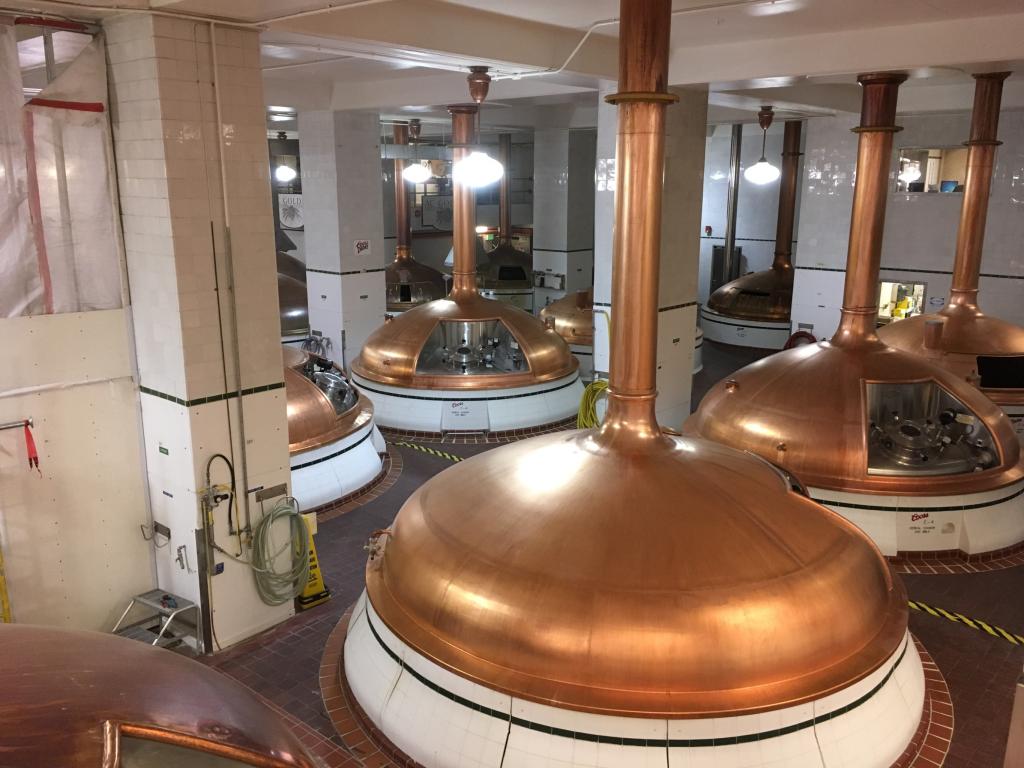 Coors is the third largest brewing company in the world and the Denver brewing plant is the company's HQ and where the history of the beer producer started.
The brewery is huge - it is in fact the largest brewery in the world and you can do a tour of the facility and sample a few of the beers if you are over 21 (You can still do the tour if you are under 21).
Tours last about 30 minutes and show you how the entire process runs end to end including malting, brewing and the packaging process. As you will be walking around the actual plant, bags and large items like strollers are not allowed - leave those in the car if you've brought them.
Opening hours: Thursday to Monday 10:00 a.m. to 4:00 p.m. (opens late on Sunday at 12:00 p.m.), closed on Tuesdays and Wednesdays. Note that in the summer, the plant sometimes operates on Tuesdays and Wednesdays for 2 months - check ahead of your visit.
Price: Tours cost $10, active military personnel and veterans go free.
25. Explore Denver's craft beer scene
Along with the largest beer brewing plant in the world, Denver is also known for some of the smallest.
The craft beer industry that is fast taking over the U.S. has taken firm hold of Colorado - the Denver Metro area has 87 breweries in the Colorado Brewers Guild and around 150 in total - you can try beers from 20 different local breweries a day for a week and still not go through the lot!
There is everything from British-themed ales to Bavaria-inspired wheat beer to try at one of a large and fast growing number of trendy bars and micro breweries around town.
There are some quirky examples too - the Liberati Osteria makes beers out of grapes which creates a rather unusual wine-beer hybrid. The Dos Luces Brewery in Platt Park serves a selection of Central and South American brewed drinks that losely resemble beer, but have a unique taste if you want to tingle your taste buds.
26. Spend some time in Larimer Square
Larimer Square is the oldest district of Denver and where the city first started. It is home to some of the city's best architecture and sits alongside the 16 Street Mall shopping street (see above).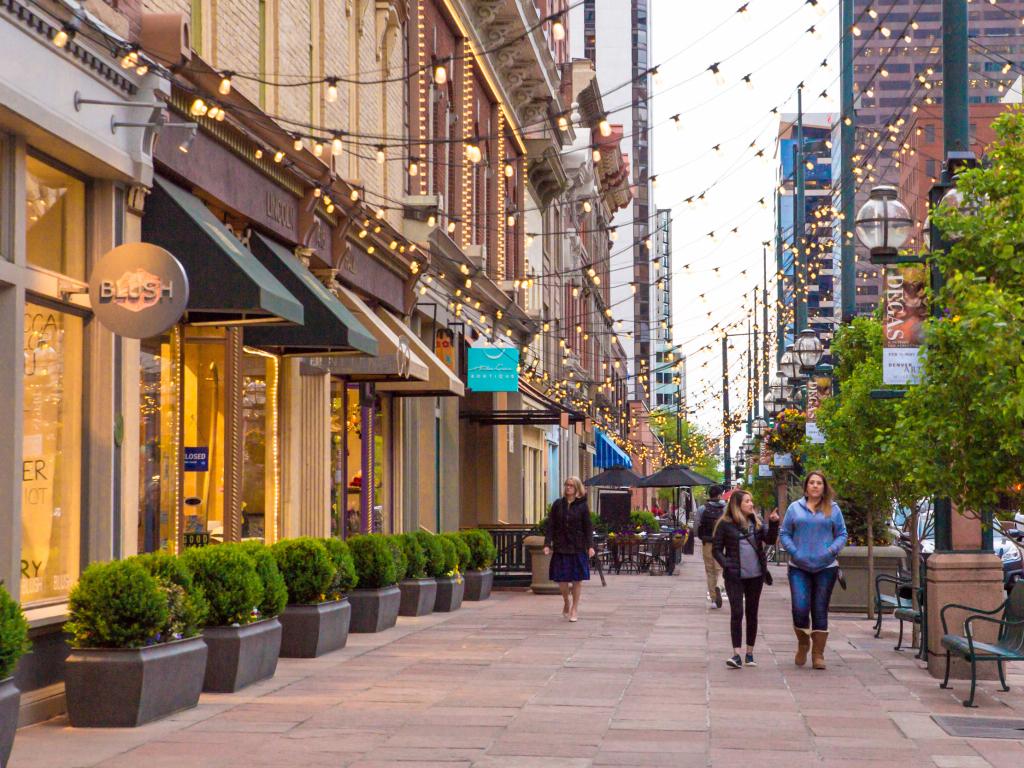 This area is small and dominated by restaurants and bars with a few shops occupying the buildings.
Known originally as a commerce hub, the Larimer Square area deteriorated in the early 20th century. Since the 1960s, the area has been restored and is popular as a place to gather with friends as well as continuing the tradition of being used by businesses.
Various festivals and fairs are often hosted in the area with decorations being put up for festive seasons. The large sidewalks attract street artists who use chalk to draw or create political statement pieces - Denver even runs an annual Chalk Festival at the beginning of June.
Explore Denver's Nature
27. Relax or catch a concert at the Red Rocks Park & Amphitheatre
Located right on the outskirts of the Denver Metro area and one of a number of parks, the area the Red Rocks Park is a popular place to walk, hang out with friends or catch a concert.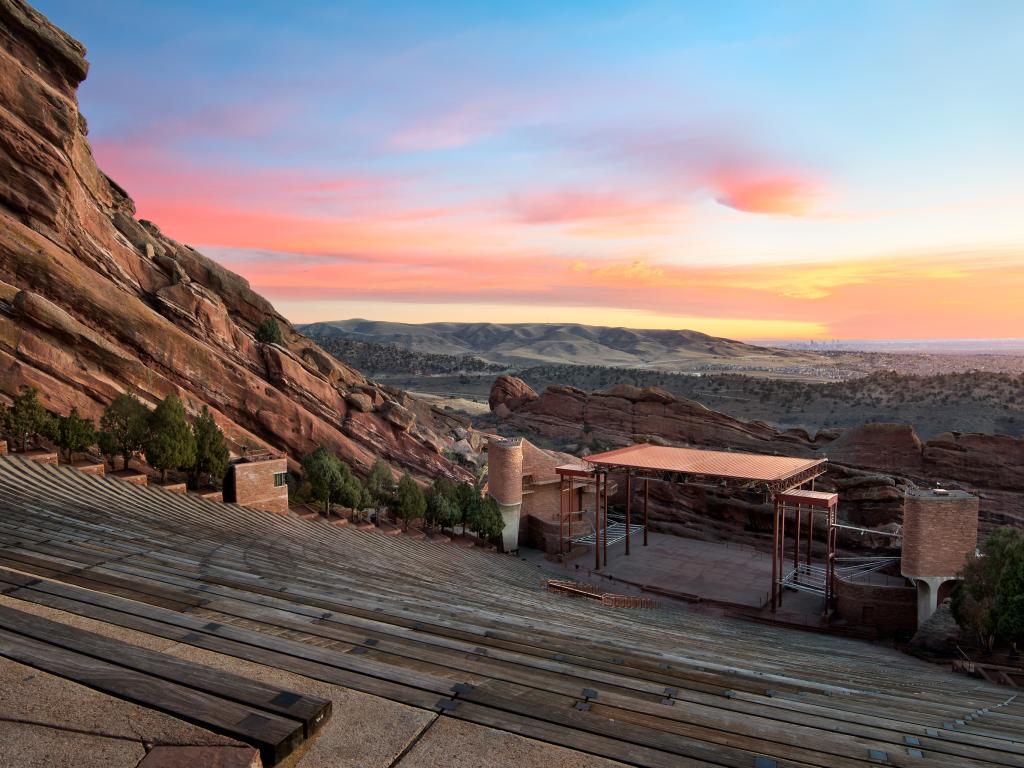 The Red Rocks Park itself is known for its large red rocks - primarily sandstone. In the early 20th century, the park was known as Garden of the Titans due to the way these rocks protrude and there are a number of paths and trails for walks.
Getting to the park is easy and there are numerous parking lots dotted throughout - the park is open to the public and has been for close to 100 years after the city of Denver acquired it in 1928.
The Amphitheatre is a 9,525 seat concert venue styled in the classic Roman way and set amidst some of the biggest and best known red rocks in the park.
If there is a concert on while you are visiting, you really ought to come out and experience it as there are few concert venues in the world that come close to the look of Red Rocks Amphitheatre for atmosphere. Some say the large rocks surrounding the stage and seating area create unique acoustics as well.
Price: Access to the park is free, performance ticket prices vary.
Opening hours: Opening hours are fluid, but park is generally open to visitors from one hour before sunrise to one hour after sunset except days when a concert is on at the Amphitheatre.
28. A picnic at the Washington Park in Denver
Washington Park or Wash Park as the locals call it is one of the largest parks in Denver and is also the name of the neighborhood around it.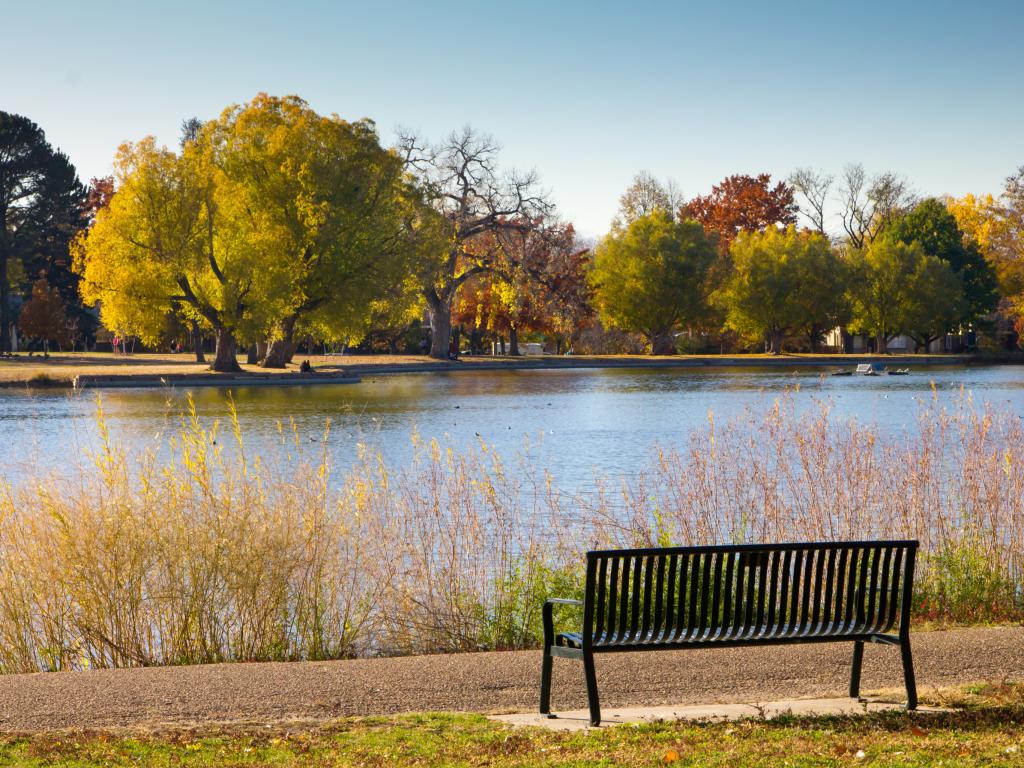 The park is a great way to relax, have a picnic or take a walk along one of the two lakes that run through it.
The whole park is only 1 mile long but is popular as a place to play various sports and run along the paths as well as having two large flower gardens.
The neighborhood has a number of classic buildings from the 19th and early 20th century and is worth walking around. You'll notice that as the city of Denver is growing, the popularity of the neighborhood has also increased.
Some of the older buildings are being replaced with newer larger buildings which is giving the area a new dimension at the cost of retaining the history.
29. A day out at Denver Zoo
The Denver Zoo is the most popular attraction in Denver which is famous for its treatment of animals and a dedication to environmental protection.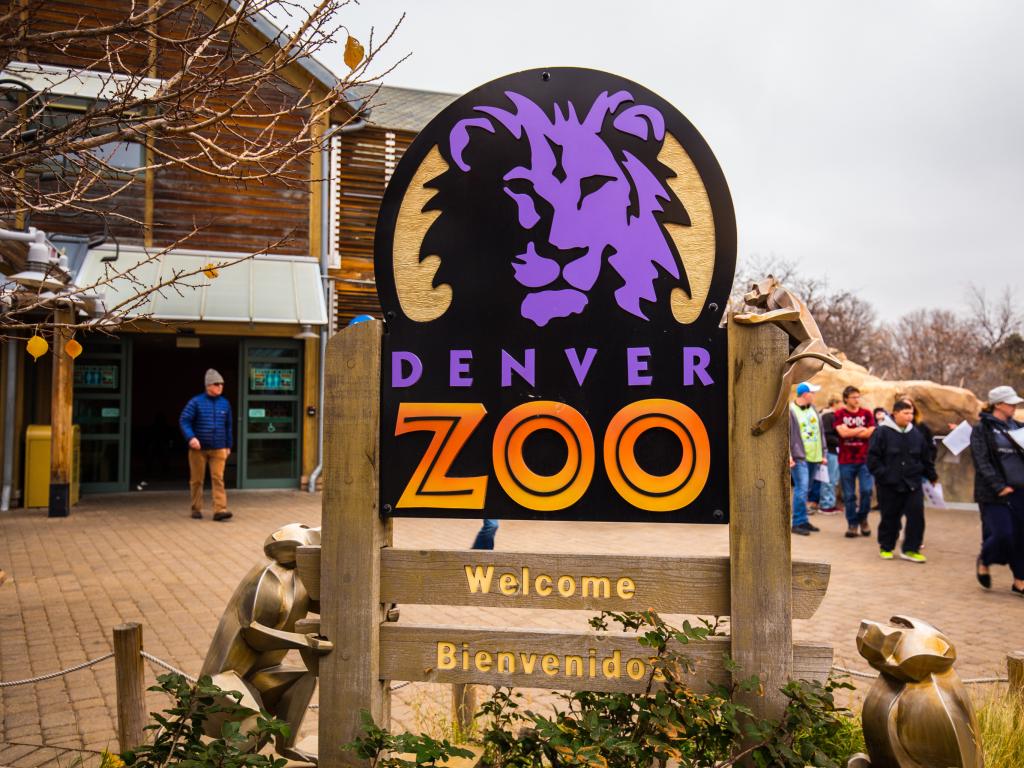 The zoo has existed in Denver since 1896 and is famous today for not using traditional cage-style enclosures, but creating habitats as closely as possible reflecting the natural environment in which the animals would live.
The main area to visit is the Bear Mountain. The zoo's first animal was a donated American black bear and it has had a reputation for its bears ever since.
The large elephant enclosure was added in 2012 and the museum does a lot of work on maintaining and preserving endangered animal species. They have repeatedly housed and then released into the wild entire groups of animals - one example was two groups of condors that the museum released in Colombia in 2010 and 2012.
Denver Zoo has grown a remarkable population of wild cats with an African Savannah area featuring lions and a Siberia-themed enclosure being home to the magnificent Amur tigers. Then there are cheetahs, clouded leopards and fishing cats from Asia. To finish off, you can also see snow leopards and the virtually extinct in the wild Amur leopards as well.
Opening hours: Open daily 9:00 a.m. to 4:00 p.m.
Price: Adults - $20, Seniors (65+) - $17, Children under 12 - $14, Children under 3 - free; train and carousel rides - $3
30. Stroll through the Denver Botanic Gardens
With Denver's climate and elevation above sea level, the Denver Botanic Gardens are best known for their large collection of plants from cold temperate climates around the world.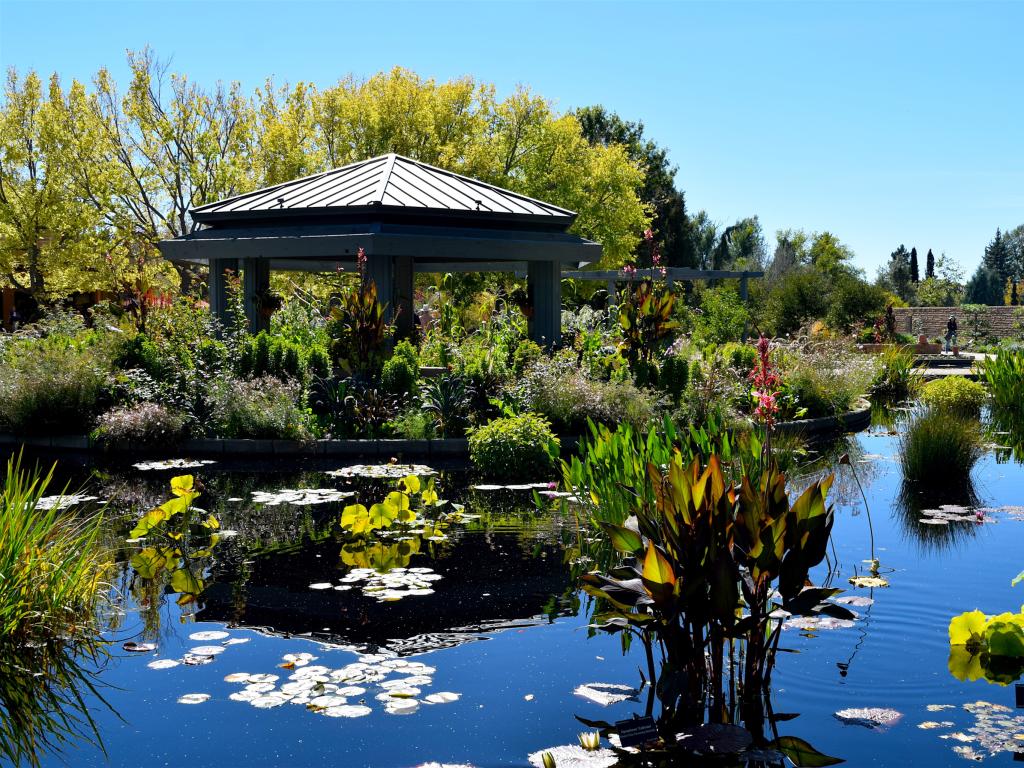 There are 7 designed gardens with plants from around different parts of Colorado and throughout the Rocky Mountains, an amphitheatre for summer concerts and a conservatory.
The science pyramid has an exhibition that focuses on the research carried out at the Botanic Gardens and the science of rare and adaptable plant species around the world. This display is highly interactive and educational and is good for both children and adults.
There are tours that run at set times throughout the week on different plant-related topics - these cost extra and it's a good idea to book ahead of your visit.
The Botanic Gardens have another facility called Chatfield Farms in southern Jefferson County, about 40 minutes' drive from the York Street location. This is a plant refuge and ranch that is managed separately and you will need to buy different tickets to get in.
Opening hours: May to September - 9:00 a.m. to 8:00 p.m., October to April - 9:00 a.m. to 5:00 p.m.
Price: Adults - $12.50, Seniors (65+) and military - $9.50, Children under 16 and students - $9, Children under 2 - free