Is the drive from Phoenix to Sedona scary?
Sedona is 115 miles north from Phoenix, in the very heart of Arizona State. Both cities are surrounded by incredible natural surroundings and desert landscapes that attract millions of visitors every year.
Although the Arizona region is beautiful, there are long stretches of empty spaces, occasional winter ice, and elevation changes that may intimidate some drivers.
It's important to keep these factors in mind when preparing for a drive from Phoenix to Sedona. Read on to learn more about the safest routes between the two cities and what you can do to make the drive as safe as possible.
Which route should I take from Phoenix to Sedona?
Comparison of the route options between Phoenix and Sedona

| Route | Distance | Driving Time |
| --- | --- | --- |
| The Direct Route | 120 miles | 2 hours |
| The Scenic Route | 180 miles | 3 hours 20 minutes |
Sedona is situated just to the east of Red Rock State Park and is famous for its unique geological formations, and many outdoor activities, hiking, rock climbing, and mountain biking.
The city is surrounded by beautiful red rock formations, pine forests, and majestic canyons. On top of that, Sedona is also a vibrant capital of arts, as it features nearly 100 art galleries and many year-round events, such as Sedona Jazz Festival, Sedona International Film Festival, and Sedona Arts Festival.
Phoenix is located 115 miles south of Sedona. It's one of the largest urban areas in the United States and can sometimes have issues with traffic.
The only direct route is Interstate 17 (I-17) going north from Phoenix. You can choose a longer route through the Tonto National Forest and Payson, but this route goes through even more remote areas.
I-17 is safer, direct and quicker. It is also the most well-maintained among the detour options.
Driving on the safest route from Phoenix to Sedona
Upon leaving Phoenix on I-17, you will suddenly come out into the Arizona wilderness. The road does not present many difficulties, but goes through stretches of empty spaces, where only sand and rock are around you, together with the incredible vistas of the far-away mountains.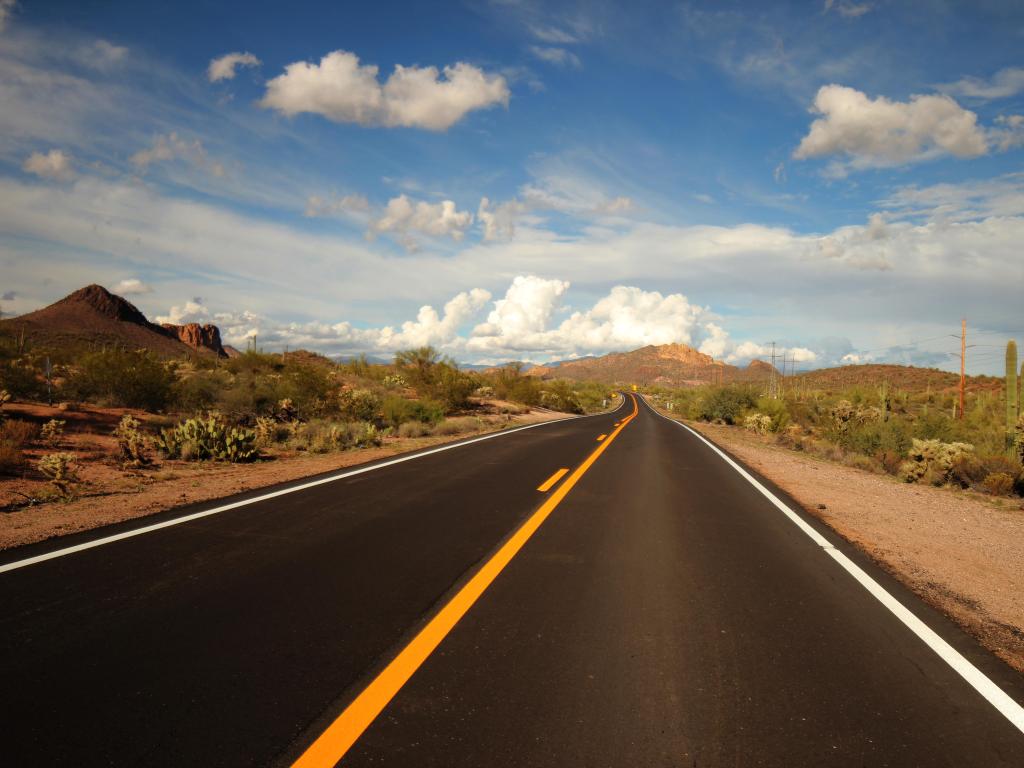 There is nothing much along the road at this point and you will pass only a handful of settlements. A few trees here and there will remind you of the hard desert environment but as you approach the Red Rocks, you will be in a much greener space, and particularly while entering Sedona itself.
During the weekends, you can experience larger traffic on this route, and delays while entering Sedona. This is also true for annual events in Sedona, particularly for jazz and film festivals.
There are 3 passing lanes and several places to pass safely including New River, Black Canyon City, Cordes Lakes, Arcosanti, Flower Pot, Lake Montezuma, and Big Park.
The regularly maintained Interstate has a comfortable speed limit of 65-75 mph. This road is constantly climbing in altitude as you approach Sedona from Phoenix but there won't be any sudden climbs or drops.
Driving on the alternative route from Phoenix to Sedona
There isn't really a feasible alternate road that directly takes you to Sedona from Phoenix. There are however several scenic detours along the way that may be worth your time.
A fun but longer alternative is to drive to the town of Prescott and make your way up the mountainous roads to visit the quirky mining town of Jerome before heading back down to the wine region of the Verde Valley.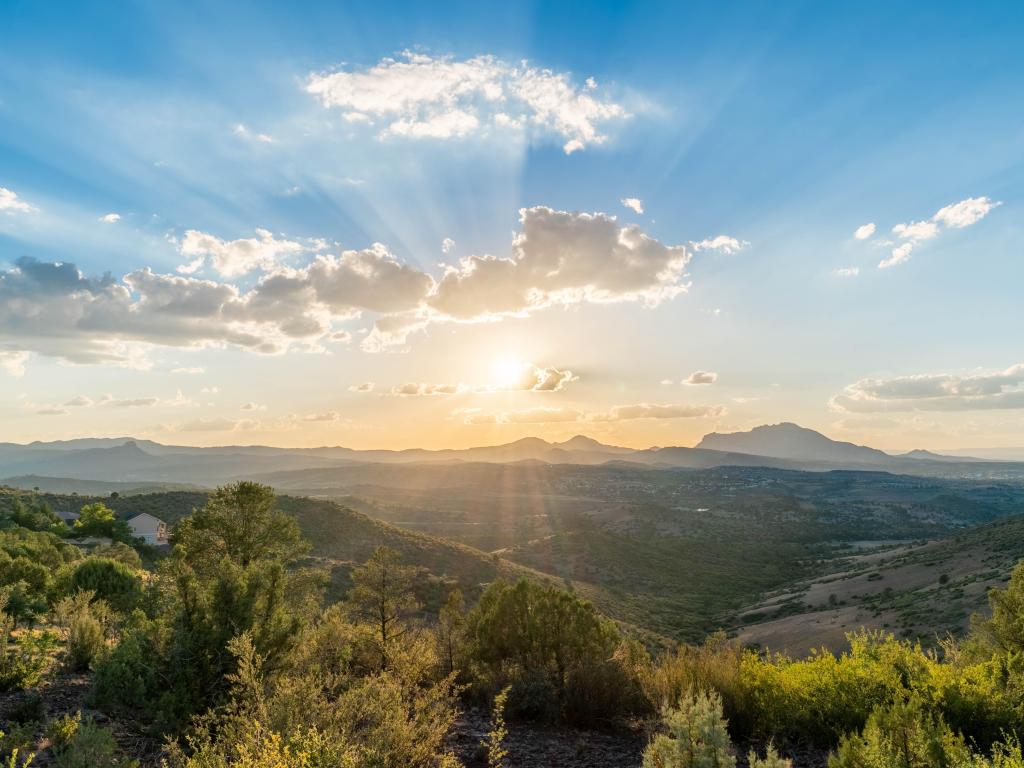 This route is a little more prone to severe weather and the roads are narrower and more dangerous. If you're not comfortable driving on windy mountain roads and passes, we recommend taking the shorter direct route instead.
Things to know that can impact the drive on the safest route from Phoenix to Sedona
You can experience occasional hard winds in winter, but because of the great conditions of the roads and lighter traffic near the higher elevations, it most likely won't be too scary.
Roads might be closed in winter due to blizzards, but this doesn't happen too often on I-17. Much more frequent are winter closures when heavy snow falls north of Sedona, to Flagstaff and Grand Canyon.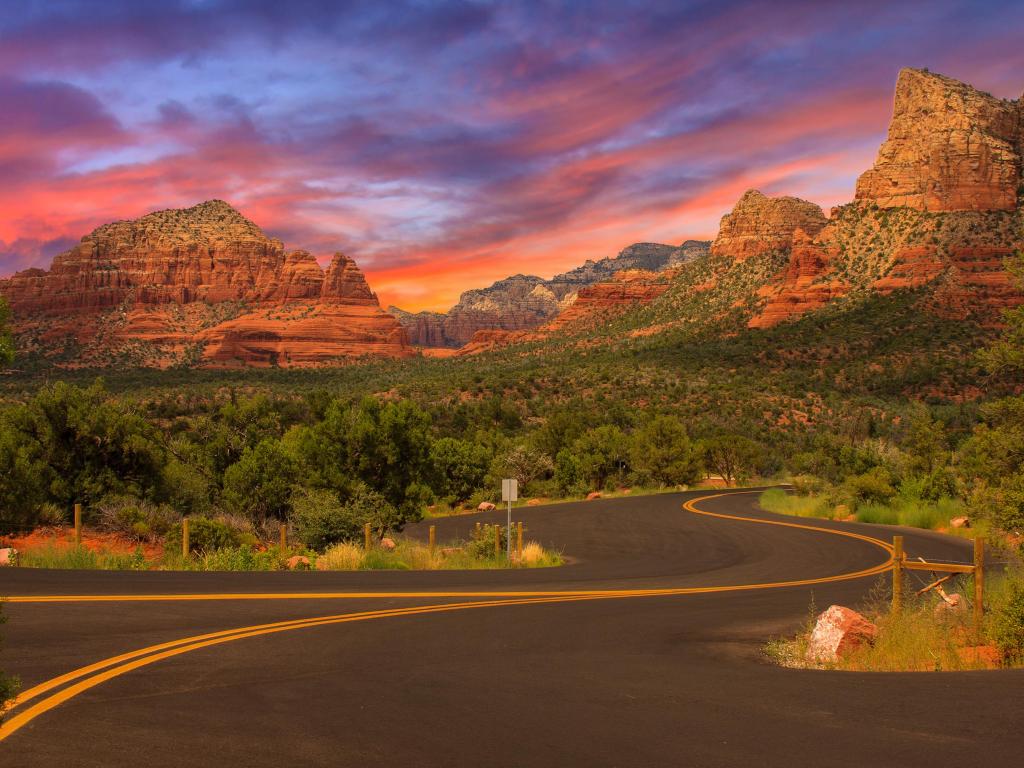 As you approach Sedona and its vicinity, there are more demanding roads around mountains and cliffs with elevation changes.
There is a possibility of traffic jams during weekends and annual festivals
Check weather conditions and do not travel during snow storms. If traveling in winter, use winter tires and bring a chain.
Tips to drive from Phoenix to Sedona in the safest way
There are many things you can do to make sure this route is as safe as possible. Firstly, make the trip in the morning and avoid traveling on weekends when traffic is heaviest.
Make sure your vehicle is fitted with all-season tires, except in summer. If you rent a car, make sure you get a vehicle with all-season tires, and you might opt for a 4WD if you're going to explore the surrounding mountains.
Make sure you have adequate fuel for your journey. Fuel up in Phoenix to avoid running low.
Do not drive in blizzards as this will mean a very hard and somewhat dangerous drive. Stay in a hotel in Phoenix instead.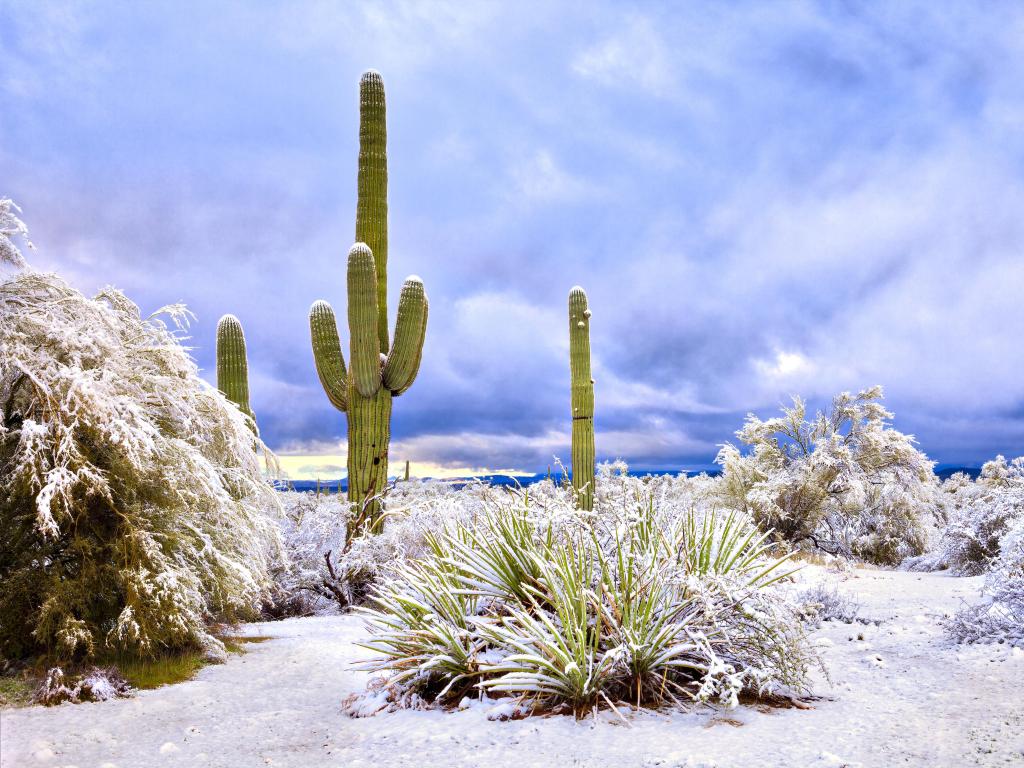 Always check the weather, traffic, and travel advisories ahead of your drive and make sure to always use local resources first as these tend to be the most up-to-date.
If you are feeling nervous about the journey, we recommend doing a "virtual drive" using Google Street view so that you can prepare yourself and "see" the road yourself beforehand.
Always be mindful of larger vehicles that may slow down ahead of you. If you see them crawling up the slow lane, anticipate this and safely merge into the fast lane ahead of them.
Alternatives to driving yourself from Phoenix to Sedona
Although the drive from Phoenix to Sedona is generally safe, stress-free, and fun, there are other alternatives to get there safely.
You can take a transportation shuttle bus between Phoenix Airport or downtown Phoenix. Other options include hiring a private shuttle, joining a private tour, or taking a short flight to Sedona Airport.
Best time to drive from Phoenix to Sedona
This is an all-year drive that's very rarely prone to bad weather. There are some things to keep in mind before heading out in any season.
Have summer tires ready for temperatures of 45 degrees F and up. Summers in Arizona might get very warm but dry so make sure your AC in the car is working. Make sure to pack up some water for the trip and try to avoid driving under the midday sun.
Winter sees occasional blizzards and heavy snowfall, although it is becoming rarer to have any rain/snowfall in Arizona. Always check the weather and make sure you have the right tires if you choose to travel during one of the rarer snowfalls.