Is there a ferry from Maine to Nova Scotia?
Nova Scotia is a stunning Canadian province, famous for its rugged coastlines, rich cultural heritage, and gorgeous scenery of national parks and bays that surround it. Maine and Nova Scotia are separated by a relatively short distance across the Gulf of Maine, and you might be wondering if there is a direct ferry between them.
There is a direct car ferry from Maine to Nova Scotia operated by Bay Ferries. The CAT Ferry from Bar Harbor, Maine to Yarmouth, Nova Scotia is a convenient and straightforward way to travel, and will take 3 hours and 30 minutes from port to port.
You can choose to take another or drive directly from Maine to Nova Scotia. Continue reading to learn more about the best ways to reach Nova Scotia from Maine, the best season to make this journey and our travel tips to make your journey easy.
Is there a ferry from Maine to Nova Scotia?
You are in luck if you are looking to travel from Maine to Nova Scotia across the Gulf of Maine, as there is a direct ferry service between Maine to Nova Scotia in Canada.
Departing from the main port in Bar Harbor, Maine, the CAT high-speed ferry is operated by Bay Ferries and travels to Yarmouth in Nova Scotia. This seasonal ferry runs between May and October and takes 3 hours and 30 minutes to make the crossing.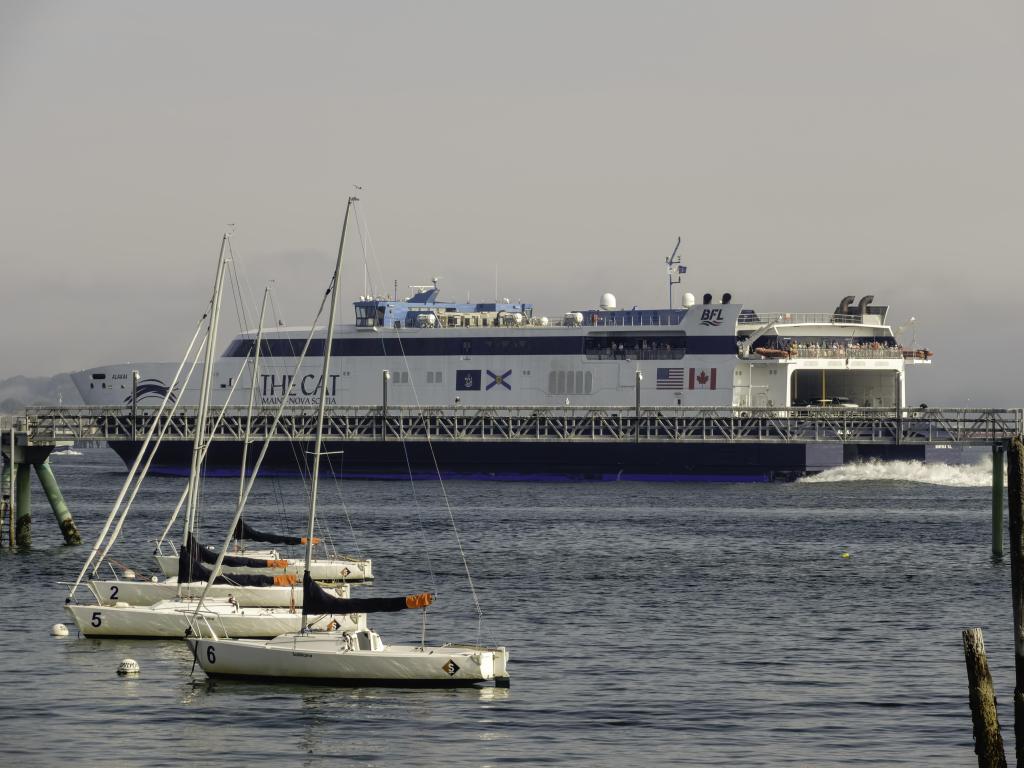 If you are flexible about where you want to depart from, another car ferry route operates between Saint John, easily reachable from Maine, and Digby, Nova Scotia. It sets sail from Saint John, New Brunswick and docks in Digby, Nova Scotia.
This ferry does run year-round, so if you are traveling during the colder months between October and May, it is a great option to travel from Maine to Nova Scotia.
The journey duration is approximately 2 hours 30 minutes. On most days, the ferry departs from Saint John at 9:00am (Atlantic Time) and makes its return journey from Digby at 4:00pm.
However, on certain days, there are departures from Saint John at both 8:00am and 2:15pm, and from Digby at 11:00am and 5:30pm. As always, check before traveling for up-to-date schedules.
Taking the ferry from Maine to Nova Scotia
The easiest and fastest way to reach Nova Scotia from Maine is using the services of the CAT Ferry.
You can take your vehicle on the CAT Ferry or travel as a foot passenger. It usually departs at 9:30am from Yarmouth in Nova Scotia and arrives at Bar Harbor in Maine at around 1pm. It then travels from Bar Harbor to Nova Scotia on 3pm.
However, it is always a good idea to check the up-to-date sailing times on the operator's website.
Keep in mind that this ferry does not have any sailings scheduled on Tuesdays and Wednesdays during the off-peak months but travels between Maine and Nova Scotia daily in July and August.
The CAT Ferry travels from the main port of Bar Harbor to the port of Yarmouth.
Driving from Maine to Nova Scotia
You might choose to drive from Maine to Nova Scotia, especially when the CAT Ferry is not in operation between October and May.
If you are taking the Saint John-Digby ferry, you will leave the city on ME-3 and ME-179 heading north and then follow ME-9 east until you reach Calais on the United States-Canada border. From here, you will drive on NB-1 E until you reach Saint John.
Choosing to drive directly to Nova Scotia from Maine all the way? To reach Nova Scotia from Maine, Bar Harbor, you will drive around the Bay of Fundy on NB-1 E 1 to Trans-Canada Highway 2 and then follow NS-104 and NS-102 to reach Fall River.
From here, you will follow NS-118. Of course, the route you follow will depend on where exactly you'd like to arrive in Nova Scotia.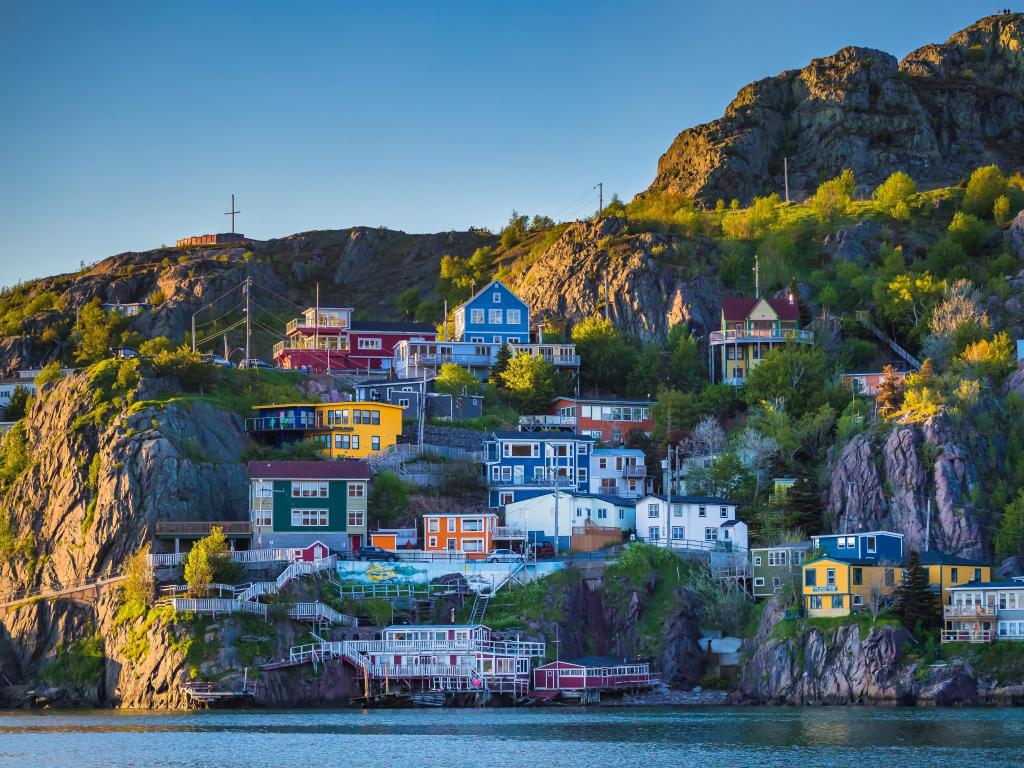 How long does it take to reach Nova Scotia from Maine?
The CAT Ferry ride usually takes a comfortable 3 hours and 30 minutes. However, if you encounter adverse weather conditions, the journey might be slightly delayed.
Be sure to visit the CAT Ferry's official website for the most recent updates on weather and potential travel disruptions. Typically, the journey offers a pleasant experience with breathtaking views.
If you are traveling from Maine to Saint John to take the MV Fundy Rose ferry, the drive from Bar Harbor to Saint John will take 3 hours and 30 minutes.
The ferry ride from here to Digby will take about 2 hours - which will add up to 5 hours and 30 minutes without accounting for the time it will take to embark and arriving early. As mentioned above, you can take your vehicle on this ferry.
Driving directly from Bar Harbor, Maine, to Halifax in Nova Scotia will take 7 hours and 30 minutes.
How much does it cost to take the ferry to Nova Scotia?
Comparison of the ferry prices from Maine to Nova Scotia via The CAT
Ticket Type
Fare
One way
$115
Round trip
$210
Vehicle


up to 7' high and 20' long

$199
*Calculated at the time of writing for 1 adult
Which ferry port should you choose as your destination in Nova Scotia?
There is only one port in Maine that the CAT Ferry travels from and that is the Port of Bar Harbor. Situated approximately 110 miles from Nova Scotia across the Bay of Fundy, Bar Harbor lies to the northwest of Yarmouth across the Gulf of Maine.
If you choose not to bring your vehicle, parking is available at the Bar Harbor ferry terminal. In Yarmouth, a vehicle isn't necessary for exploring the coastal town.
There are pedestrian pathways, and the ferry terminal is conveniently situated near the town center, offering access to attractions, dining, and shopping options.
However, remember that the Yarmouth ferry terminal does not provide parking. You'll need to find alternative parking arrangements for your vehicle.
Things you need to know about taking a ferry to Nova Scotia
The ferry from Maine to Nova Scotia is quite a straightforward ride, and following a few simple tips, you can make your journey easy and convenient.
Here are our top tips when it comes to preparing for a ferry ride to Nova Scotia:
Make sure to carry your passport and any other identification document specified on your ferry reservation since you will be crossing the US border into Canada.
To secure your spot, it's advisable to book your reservation ahead of time. Additionally, ensure you arrive at the port a minimum of 1 hour prior to check-in.
The CAT Ferry operates once daily in each direction, daily during the peak months of July and August and then on Monday, Thursday, Friday, Saturday, and Sunday during the rest of the months it is in operation.
The ferry departs from Yarmouth in the morning and from Bar Harbor in the afternoon.
Best time to visit Nova Scotia
The ferry operates between Bar Harbor and Yarmouth only from May to October, dictated by weather conditions and demand. The fares remain consistent regardless of the season.
While the Bar Harbor ferry operates seasonally, there are alternative choices. A brief drive from Maine will take you to Saint John, from where you can catch the year-round ferry to Digby, Nova Scotia. This will allow you to explore Nova Scotia no matter which season you choose to visit.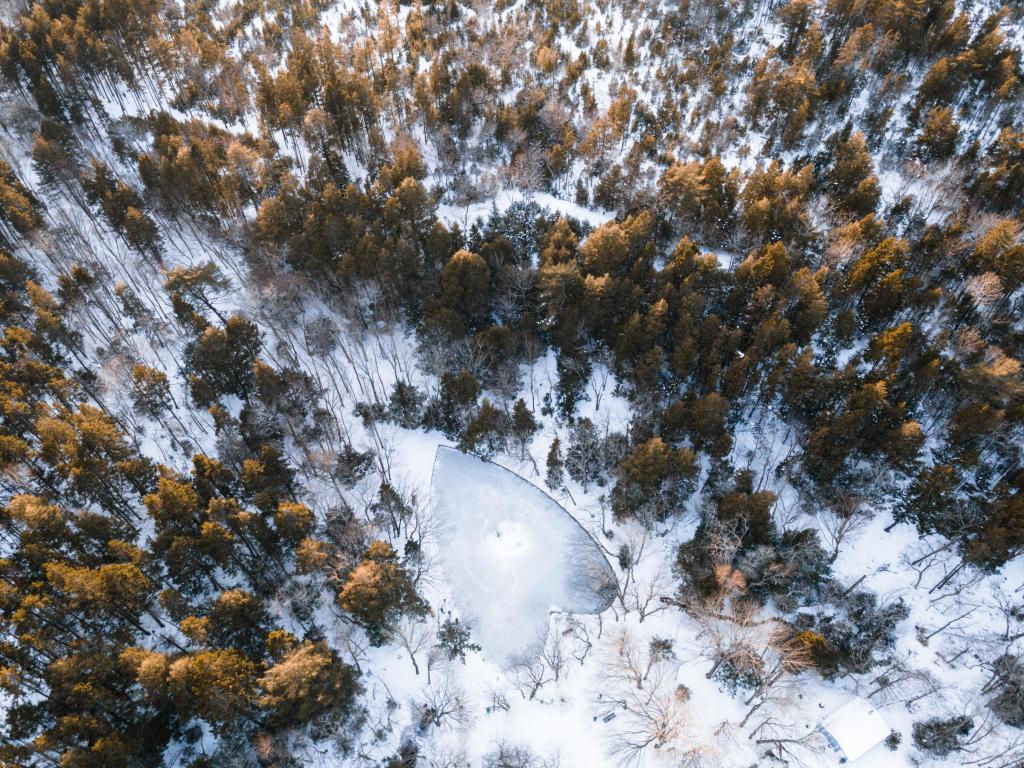 Nova Scotia offers the most pleasant weather during summer, making it a prime time for visitors eager to take in its breathtaking landscapes.
The early fall showcases stunning fall colors, which both Maine and Nova Scotia are both famous for, offering another picturesque experience. Moreover, if you're a nature enthusiast hoping to witness whales, the Bay of Fundy's whale-watching season spans from June to October.
In June, the Humpback Whales and White-sided Dolphins make their return. By mid-July, all the whales, including the elusive North Atlantic Right Whale, can be spotted - but only if you are lucky!
From October to March is the off-peak season. During this period, you'll find reduced rates and fewer tourists, though the weather tends to be colder. Conversely, from June to October, it's the high season with higher accommodation prices.
Summer in Halifax and Nova Scotia is marked by a plethora of local festivals and events. Notable celebrations encompass the Pride festival in July, and the National Acadian Day in August.
Tree lighting and holiday festivities take place in December, along with a myriad of cultural, maritime, musical, beer, and seafood festivals throughout the summer.
If you are a lover of seafood like us, certain festivals are a must-attend. Prominent ones are the Nova Scotia Lobster Crawl Festival in February on the South Shore and Digby Scallop Days in August.
Things to see once you reach Nova Scotia
Nova Scotia is a stunning province and no matter which month you choose to travel from Maine to Canada, you will be spoilt for choice when it comes to what to see and the experiences to enjoy.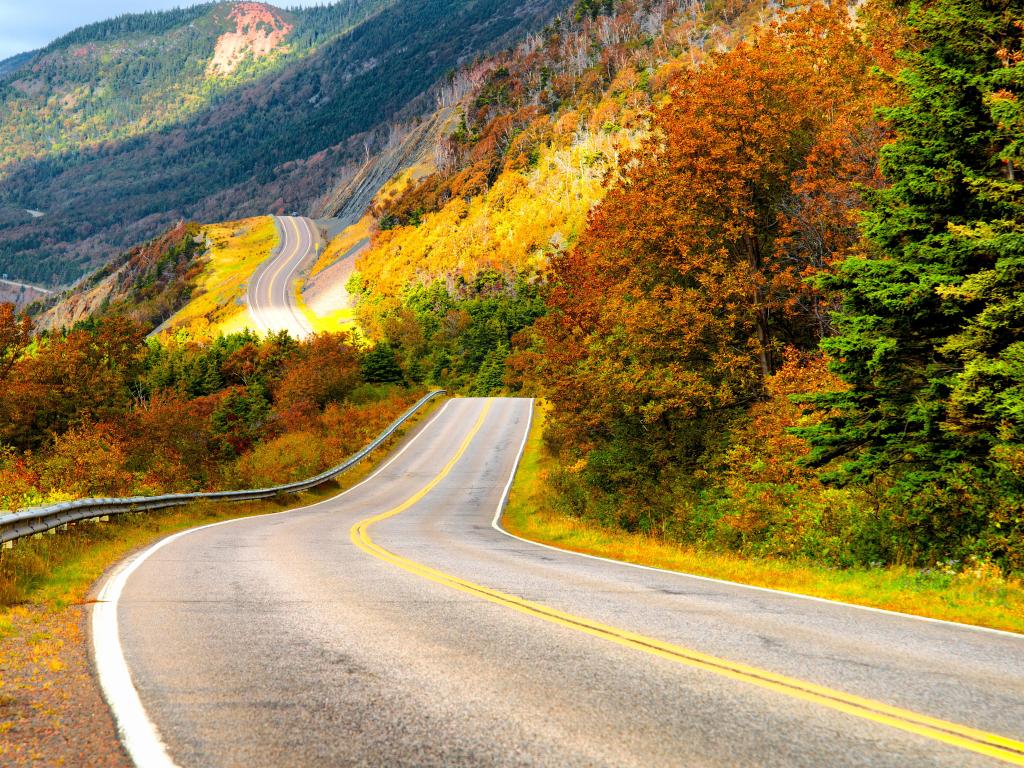 Cabot Trail - Located on Cape Breton Island, the Cabot Trail is one of the most famous drives (note that this is not a hiking trail) in Canada. It winds through the Cape Breton Highlands National Park and offers breathtaking views of the Gulf of St Lawrence.
Peggy's Cove - Home to the iconic Peggy's Point Lighthouse, Peggy's Cove is a picturesque fishing village located on the eastern shore of the province. The village and its lighthouse are among the most photographed places in Canada.
Halifax Citadel National Historic Site - Situated atop a hill overlooking downtown Halifax, this historic fortress has played a significant role in the city's history. You can explore the fort's ramparts, underground tunnels, and historical exhibits.
Lunenburg - A UNESCO World Heritage Site, Lunenburg is a historic port town known for its well-preserved Old Town with colorful wooden buildings and a vibrant waterfront. The Fisheries Museum of the Atlantic is a popular attraction here.
Bay of Fundy - Famous for having the highest tides in the world, the Bay of Fundy is a natural wonder. Visitors can explore the unique rock formations at Hopewell Rocks, go whale watching, or simply marvel at the tidal phenomena.
Nova Scotia is dotted with numerous beaches, hiking trails, historic sites, and cultural events that showcase the province's rich heritage and natural beauty. With the convenience of taking a scenic ferry ride from Maine, you will be able to enjoy all that Nova Scotia has to offer almost at your doorstep!