Is there a ferry from Port Angeles to Victoria?
Port Angeles, Washington, lies just about 20 miles to the north of Victoria, the vibrant capital of the Canadian province of British Columbia. With such a brief distance between them across the water, you might be wondering: is there a ferry service bridging the two destinations?
There is a direct ferry line between Port Angeles and Victoria operated by Black Ball Ferry Line. You can take this ferry route year-round and will have the option to travel with your vehicle. This route across Salish Sea take 1 hour and 30 minutes.
If you are planning a trip from port Angeles to Victoria, then read on to learn about the ferry route between them, our tips to make your journey as smooth as possible, the best time to visit Victoria and the nearby things to see once there.
Is there a ferry from Port Angeles to Victoria?
Comparison of travel times to Victoria via ferry

| Mode | Route | Ferry travel time |
| --- | --- | --- |
| Vehicle ferry | Port Angeles to Victoria | 1 hour 30 minutes |
| Passenger ferry | Seattle to Victoria | 2 hours 45 minutes |
The Black Ball Ferry Line's service connects Port Angeles to Victoria. This service is a vehicle and passenger ferry and is a convenient way to journey across the Salish Sea from the United States to Canada.
The ferry departs from the Black Ball Ferry Line Terminal located in Port Angeles, WA, and arrives at the Black Ball Ferry Line Terminal in the scenic Inner Harbor of Victoria, BC, Canada.
A relatively quick trip, the crossing duration is approximately 1 hour and 30 minutes. This makes it not only efficient but also a scenic experience to enjoy the views between these two points.
There is also a ferry from Seattle to Victoria, but given that there is a direct ferry from Port Angeles to Victoria, this might not be as straightforward a journey.
However, if you fancy a road trip from Port Angeles to Seattle, the drive will take 2 hours and 30 minutes, covering 140 miles. This passenger-only ferry service is operated by Clipper Ferries. Here is our detailed guide on taking the ferry from Seattle to Victoria if you'd like to learn more.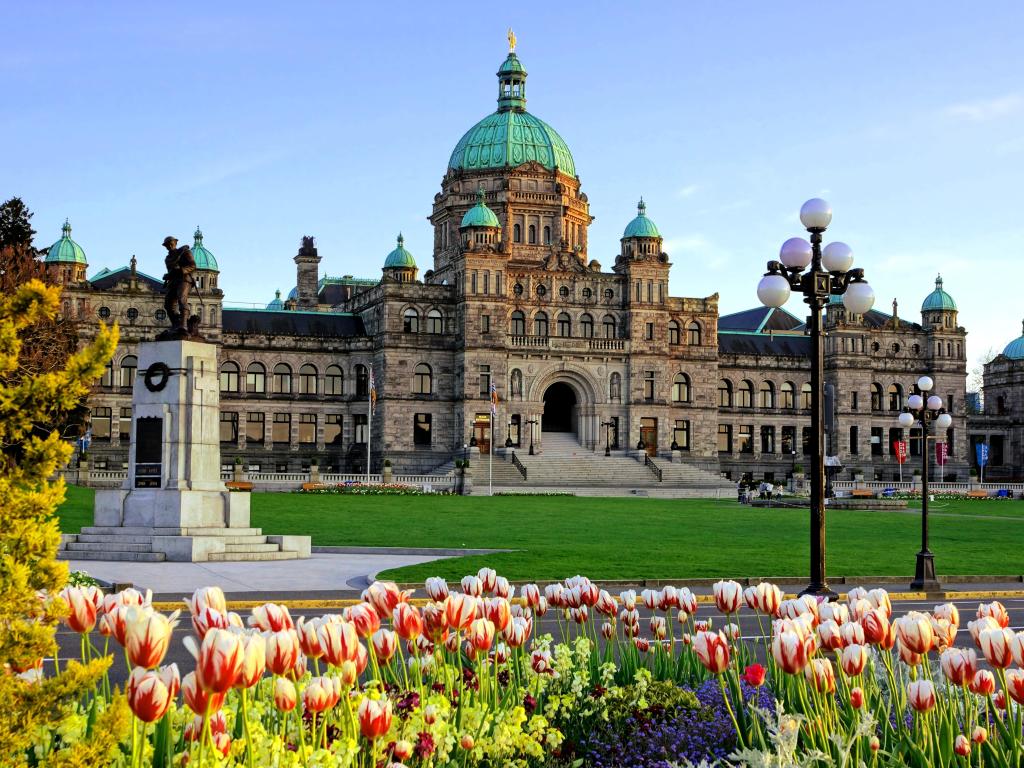 Taking the ferry from Port Angeles to Victoria
The Black Ball Ferry Line from Port Angeles to Victoria sets sail from the Black Ball Ferry Line Terminal in Port Angeles, heading straight to the Black Ball Ferry Line Terminal in Downtown Victoria's Inner Harbor.
The voyage usually clocks in at 1 hour and 30 minutes, though winter conditions or unforeseen immigration delays can sometimes stretch this a tad longer. Regardless of the season, the ferry remains a reliable mode of transport all year round.
The ferry schedule changes seasonally, usually with four crossings in summer, three in fall, two in winter and three in spring. Please check the exact schedule and crossing details on the operator's website before you travel.
If you are looking to leave your vehicle behind, there is no parking at the terminal. However, there is paid parking available a few blocks away.
It's always a good idea to reach the terminal with time to spare. Given the border-crossing nature of the trip, arriving 60 minutes ahead of sailing is standard.
If you're journeying from Victoria to Port Angeles, the US Immigration process demands a 1 hour and 30-minute buffer. If you are traveling without a vehicle, this process will be 30 minutes shorter.
How long does it take to reach Victoria from Port Angeles?
For those taking the ferry from Port Angeles to Victoria, arriving at least an hour before the scheduled departure is crucial. This buffer ensures you have ample time to navigate any potential lines, complete the boarding process, and check-in (check whether you can do so online before traveling).
When it comes to the actual sea voyage, the ferry from Port Angeles to Victoria typically takes around 1 hour and 30 minutes. This is considerably quicker when compared to the Clipper Ferry from Seattle to Victoria, which lasts 2 hours and 45 minutes.
However, if you're driving from Seattle to Port Angeles to board the ferry, you'll need to account for an additional 2 hours and 30 minutes of road travel. Always be mindful of possible traffic delays, especially during peak travel seasons.
Additionally, those considering the Port Angeles-Victoria route should be aware that while the crossing is generally consistent, winter weather might sometimes extend the ferry's travel time.
Unforeseen factors such as the business of the ferry and immigration procedures might also introduce occasional delays at the departure point.
In contrast, if you're considering flying from Seattle to Victoria, the direct flight duration is approximately one hour. Remember, this doesn't factor in airport logistics like security screenings and check-in procedures.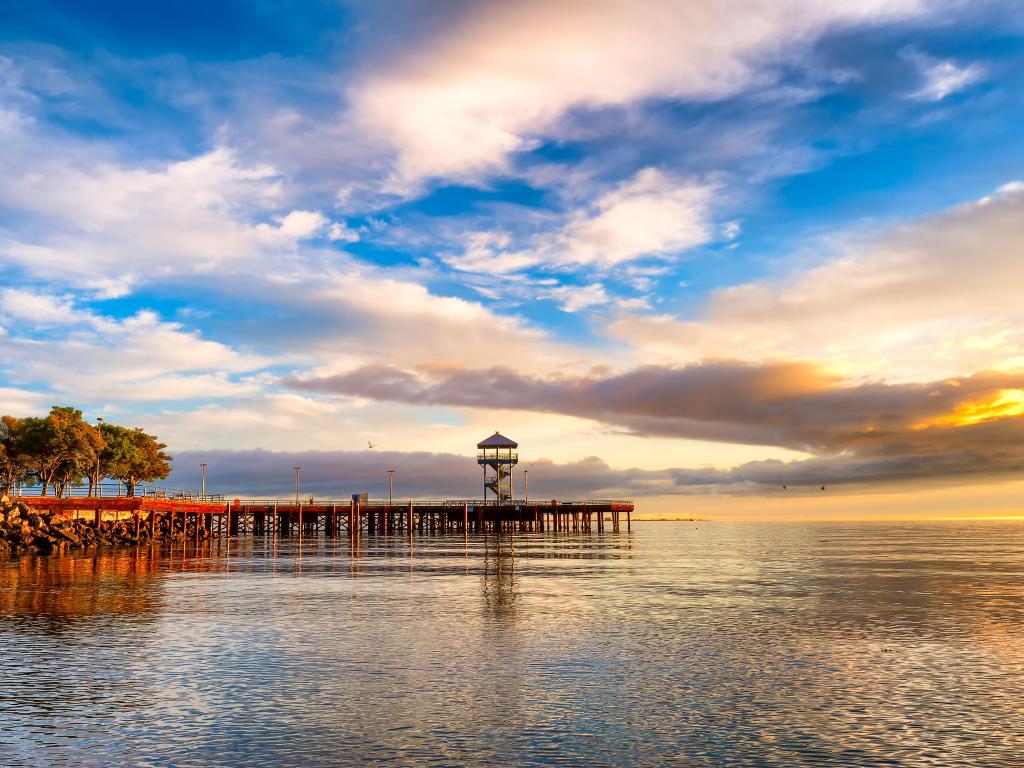 How much does it cost to travel to Victoria?
Comparison of travel prices to Victoria
Departure Point
Mode
Operator
Adult Fare

[body]

Port Angeles
Vehicle Ferry
Black Ball Ferry Line
$22


plus $51 per vehicle

Seattle
Passenger Ferry
FRS Clipper
$119
[/tbody]
* All prices are based on a single journey, including 1 adult ticket, calculated at the time of writing
Things you need to know about traveling to Victoria from Port Angeles
But to ensure that your trip is as hassle-free and enjoyable as possible, it's essential to prepare. Here's what you should keep in mind when setting off on a ferry ride to Victoria from Port Angeles:
Before embarking on your journey, make sure to plan ahead. Book your ferry tickets well in advance. This guarantees you a spot, especially during high-demand periods.
Always aim to reach the terminal at least an hour before your scheduled departure. This helps in a relaxed check-in and boarding process and ensures you're not caught off-guard during peak times when the terminal can get extremely crowded.
Traveling internationally means you must have your passport at the ready. As you'll be entering Canada, make sure you bring your passport along with any other pertinent travel documents. It's always a good idea to keep these essentials easily accessible.
The ferry service from Port Angeles to Victoria is operational throughout the year. However, Mother Nature can be unpredictable. Winter months can occasionally bring challenging weather conditions, leading to potential ferry delays or even cancellations.
Before you head to the terminal, a quick check on the day's weather and any ferry service advisories can save you potential inconveniences.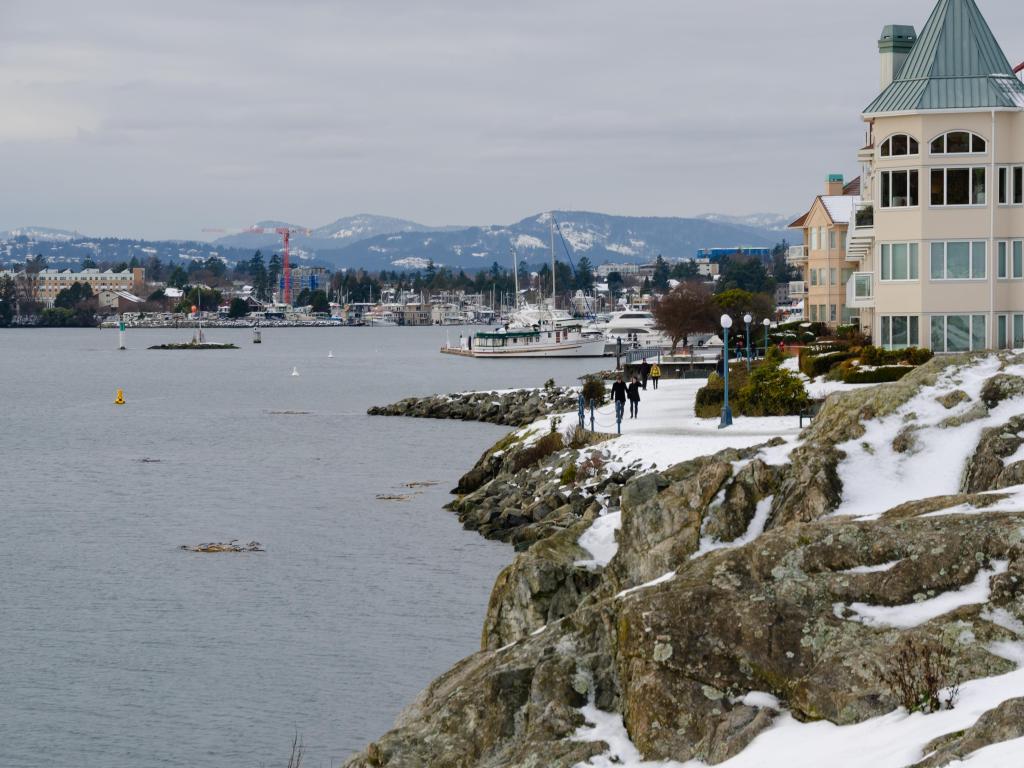 Best time to visit Victoria
Regardless of when you decide to visit, reaching Victoria is convenient. The ferry services and flights operate throughout the year, ensuring consistent access. While the ferry prices from Port Angeles to Victoria remain consistent, the Clipper Ferry might offer lower prices during the winter.
The months of July and August draw the most tourists to Victoria. With comfortable, warm temperatures, these months present the perfect conditions for various activities.
Whether it's hiking, whale-watching, or spending tranquil hours at gardens like Beacon Hill Park and The Butchart Gardens, summer is a wonderful time to immerse yourself in Victoria's natural beauty.
Additionally, the city buzzes with energy, thanks to events such as the Victoria Film Festival, International Jazz Fest, and Rifflandia.
Fall in Victoria offers slightly cooler temperatures, perfect for those who wish to hike and explore nature without the intense summer heat. Moreover, the fall months offer spectacular opportunities for whale-watching and observing marine life in their natural habitat.
Unlike many other Canadian locales, Victoria boasts a mild winter. This makes winter an excellent time for visitors who wish to delve into Victoria's rich history, explore museums, and visit galleries.
One of the highlights of this season is the magical display of Christmas lights at Butchart Gardens. Plus, with hotels might be more affordable during this period, it could be the perfect time for a budget-friendly getaway.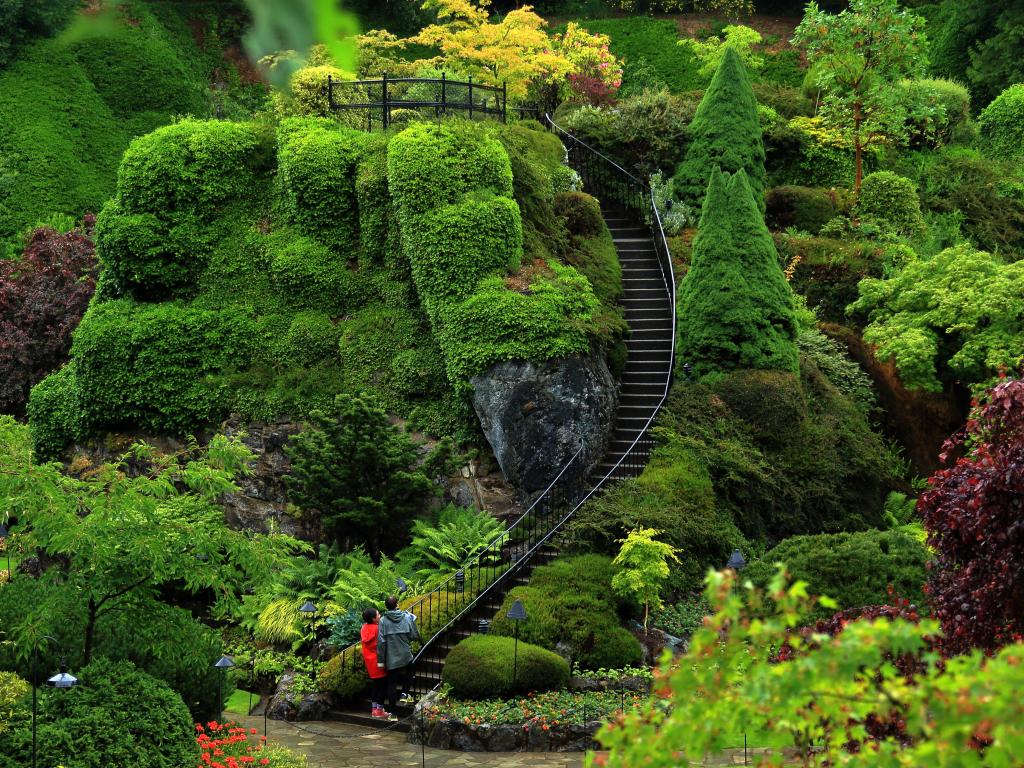 Things to see once you reach Victoria
Victoria, with its rich tapestry of history, culture, and natural beauty, has something for every traveler. If you're wondering where to start, here are some of our top recommendations:
Inner Harbour - As you stroll along the Inner Harbour, you'll pass iconic landmarks such as the Fairmont Empress Hotel, a luxury chateau hotel, and the impressive Legislative Assembly of British Columbia. It's the perfect way to familiarize yourself with the city's heartbeat.
Royal BC Museum - Eager to unravel the stories of British Columbia? The Royal BC Museum is a treasure trove of interactive exhibits, an enthralling IMAX theatre, and myriad artifacts that bring to life the region's rich heritage.
Butchart Gardens - Just a short drive from the heart of Victoria, you'll be transported to a world of floral wonder at Butchart Gardens. Whether you're meandering through meticulously manicured floral displays or reflecting by tranquil ponds, it's a rejuvenating experience.
Craigdarroch Castle - The grandeur of the Victorian era comes alive at Craigdarroch Castle. As you walk through this opulent mansion, you're taken back to the 1890s, with each room narrating tales of affluent life during that time.
Whale Watching - If the majestic world of marine life fascinates you, you're in luck. Embark on a whale-watching tour from Victoria's waterfront, and stand a chance to spot the awe-inspiring orcas and humpback whales in their natural habitat.
Beacon Hill Park - Looking for a peaceful escape within the city? With its sprawling green spaces, landscaped gardens, and scenic viewpoints, Beacon Hill Park is ideal for leisurely strolls, picnics, or simply immersing yourself in nature.
Whether it's the culinary delights, historical allure, or stunning natural surroundings (rugged mountain views are a plus), your journey from Port Angeles to Victoria will stay in your memory for a while!