Is there a ferry from Seattle to Vancouver?
Seattle lies on the northwest coast and is the most northerly major city in the US. Vancouver is situated in the province of British Columbia in Southwest Canada, with the Pacific Coast to its west. Given that both cities lie on the coast, you may be wondering if a ferry connects the two.
There isn't a direct ferry from Seattle to Vancouver. It is possible to drive to a different ferry port and make the crossing to Vancouver Island, and then take a ferry to Tsawwassen, or simply take a memorable road trip from Seattle to Vancouver.
With its warm summers and mild winters, Vancouver is a popular destination all year round and its backdrop of mountains to the north provides excellent hiking and biking trails. Continue reading to discover how to reach Vancouver, the best ferry routes, travel tips, and some of the best things to see when you get there.
Is there a ferry from Seattle to Vancouver?
Comparison of travel times from Seattle to Vancouver

| Mode | Route | Duration |
| --- | --- | --- |
| Vehicle Ferry | Port Angeles to Tsawwassen via Victoria | 3 hours 5 minutes |
| Passenger Ferry | Seattle to Tsawwassen via Victoria | 4 hours 20 minutes |
| Direct drive | Seattle to Vancouver | 2 hours 40 minutes |
* Travel times for ferries do not include traveling to, and between ferry terminals.
While there isn't a ferry that takes you from Seattle to Vancouver, it is possible to reach Vancouver by ferry from Vancouver Island, and you can get there by driving from Seattle to Port Angeles and catching the ferry there.
You can also take a passenger ferry from Seattle to Victoria, BC, and then take public transport across Vancouver Island, to the ferry terminal at Swartz Bay where you can then take a ferry to Vancouver. You can also drive the route, which is enjoyable and straightforward.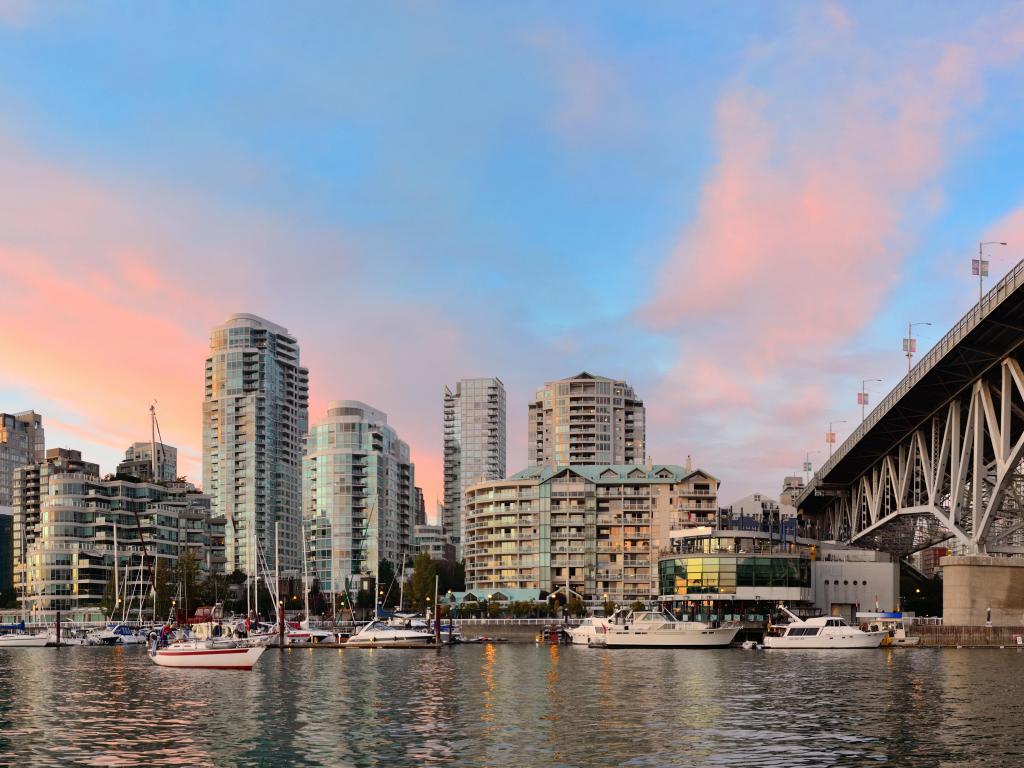 Taking the ferry from Port Angeles to Vancouver via Victoria
Taking the ferry from Port Angeles is a popular option, and you get to enjoy Vancouver Island along the way. The drive from Seattle to Port Angeles takes around 2 hours and 35 minutes to cover the 140 miles from Seattle to Port Angeles.
The route begins by joining Interstate 5 (I-5) S and heading past Lake Fenwick towards Tacoma, crossing the Tacoma Narrows Bridge, and then heading north, joining the WA 3 past Silverdale.
The route takes you along the glorious coastline offering fantastic views of Vancouver Island across the Salish Sea.
Taking the US-101 N, you'll pass Discovery Bay and Sequim before arriving in Port Angeles and heading for the Black Ball Ferry Terminal. You can take your car on board or opt to travel as a foot passenger, although it will be useful to have your own vehicle to explore Vancouver Island and Vancouver.
The ferry crossing takes 1 hour and 30 minutes and there are usually 3 ferries a day to choose from, and this does rise in peak season, and fall during winter, so be sure to plan ahead and check the ferry times in advance.
Once you've reached Victoria, it's a 35-minute drive to cover the 20-mile journey along the Patricia Bay Highway to Swartz Bay.
The ferries run hourly between 7am and 9pm and the 1-hour 35-minute BC Ferry crossing takes you to Tsawwassen Ferry Terminal, situated around 40 minutes south of Downtown Vancouver.
Getting to Vancouver from Seattle via Victoria
If you want to catch a ferry from Seattle, then FRS Clipper runs a passenger-only service that takes you to Victoria on Vancouver Island. The journey takes 2 hours and 45 minutes and there are 2 sailings a day, at 8am and 11am and they are available daily throughout the year.
Crossings generally increase to 4 times daily during the peak summer season.
As the ferry only allows passengers, you can either hire a car or take public transport to make the short 20-mile journey from Victoria to Swartz Bay along BC-17, from where you can catch the ferry to Tsawwassen on the mainland.
The crossing from Vancouver Island takes 1 hour and 35 minutes giving excellent views of the San Juan Islands as you sail through the Strait of Georgia, a great place for whale watching.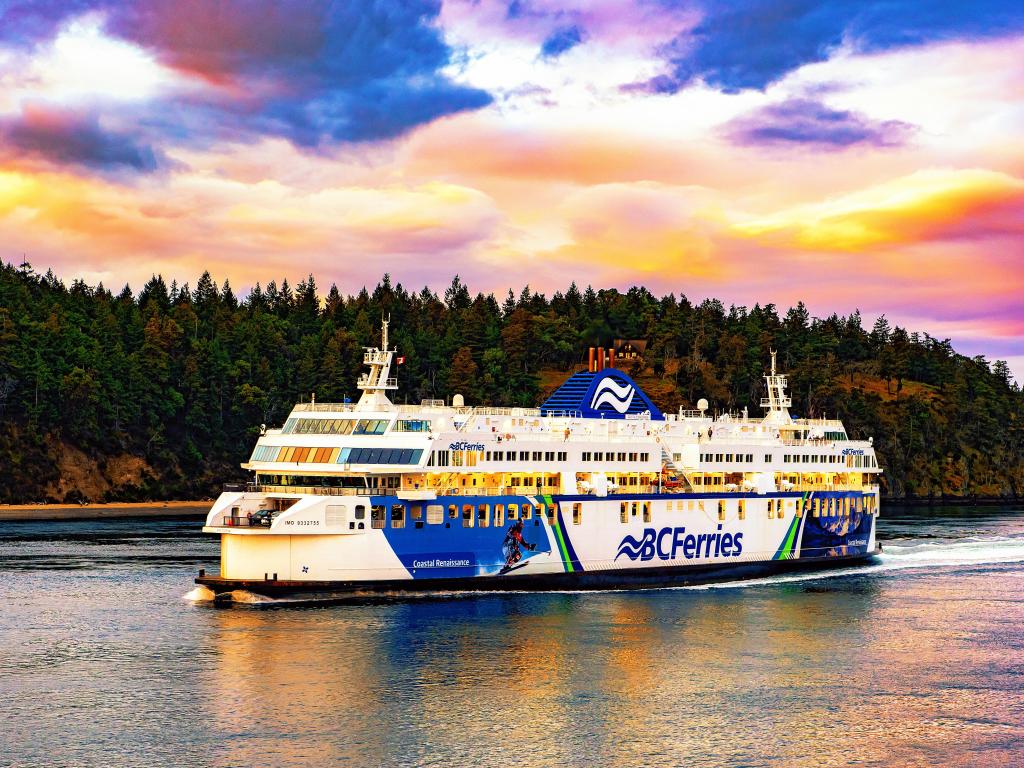 Driving to Vancouver from Seattle
The drive from Seattle to Vancouver is a popular route as it follows the Pacific coastline across the US/Canada border. It's around 140 miles and the journey takes around 2 hours and 30 minutes and is quite a straightforward drive which may explain why there isn't a direct ferry.
The route begins heading north out of Seattle on the I-5 with views out across the ocean to Whidbey and Camano Islands, as you continue to Bellingham.
As you leave behind the views over Bellingham Bay, the route continues north passing Cottonwood Beach before reaching Blaine and the border.
As you cross over into Canada, you'll pass the Peace Arch and skirt around the shores of Boundary Bay as you follow BC-99 N past Richmond before arriving in Vancouver.
If you'd like to learn more about the road trip from Seattle to Vancouver, here is our detailed guide.
How long does it take to reach Vancouver from Seattle?
The journey time to travel from Seattle to Vancouver varies depending on how you choose to travel, and if you plan to catch a ferry, then other considerations will add to the journey time.
Traveling by road is the simplest option and the 140-mile drive from Seattle to Vancouver takes around 2 hours and 30 minutes, although traffic conditions, especially during peak season, could add another hour to the journey. The border crossing itself can also cause delays.
Taking the ferry from Port Angeles involves 2 ferry crossings and a drive to and from the ferry terminals at each journey's end. It is also advisable to arrive 1 hour before the sailing time to allow time for check-in and boarding.
Factoring in these factors brings the total travel time for this route to 8 hours and 55 minutes.
If you wish to sail directly from Seattle and travel as a foot passenger to Victoria, before making your way to Swartz Bay and catching the ferry to Vancouver, then when boarding and travel times are combined, this route takes around 6 hours and 30 minutes.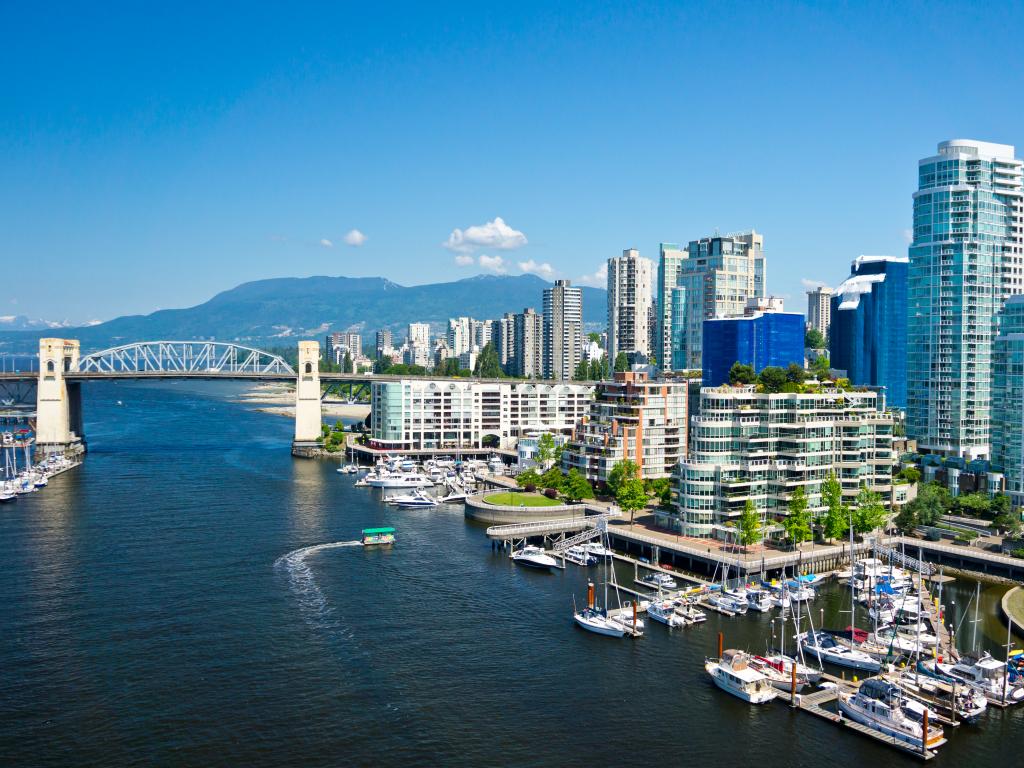 How much does it cost to travel to Vancouver?
Comparison of travel prices to Vancouver
Mode
Operator
Route
Adult fare

[body]

Vehicle Ferry
Black Ball Ferry
Port Angeles to Victoria
$22


Plus $51 per vehicle

Passenger Ferry
FRS Clipper
Seattle to Victoria
$119
Vehicle Ferry
BC Ferry
Swartz Bay to Tsawwassen
$19.20


Plus $61 per vehicle

Flight
Air Canada
Seattle to Vancouver
Starting at $225
Train
Amtrak
Seattle to Vancouver
Starting at $60
Bus
Greyhound
Seattle to Vancouver
Starting at $70
[/tbody]
* All prices are calculated at the time of writing
Things you need to know about traveling to Vancouver from Seattle
With various ferry options available, there are many things to consider when traveling from Vancouver to Seattle.
Here are our top tips when it comes to preparing for a ferry ride to Vancouver:
Remember once you cross the border into Canada, it is a different currency so it's a good idea to take some Canadian dollars with you.
Don't forget your passport, and any other relevant travel documentation, you won't be able to enter Canada without it.
Always arrive at the ferry terminals with plenty of time to check-in and board. Plan to arrive at least 1 hour before the departure time.
Weather conditions can change quickly, and can affect travel times, especially at sea, so do check ahead before setting off for any potential delays and disruptions.
If you are driving to the terminal, but traveling as a foot passenger, book parking in advance if possible to save time on the day and guarantee a parking spot.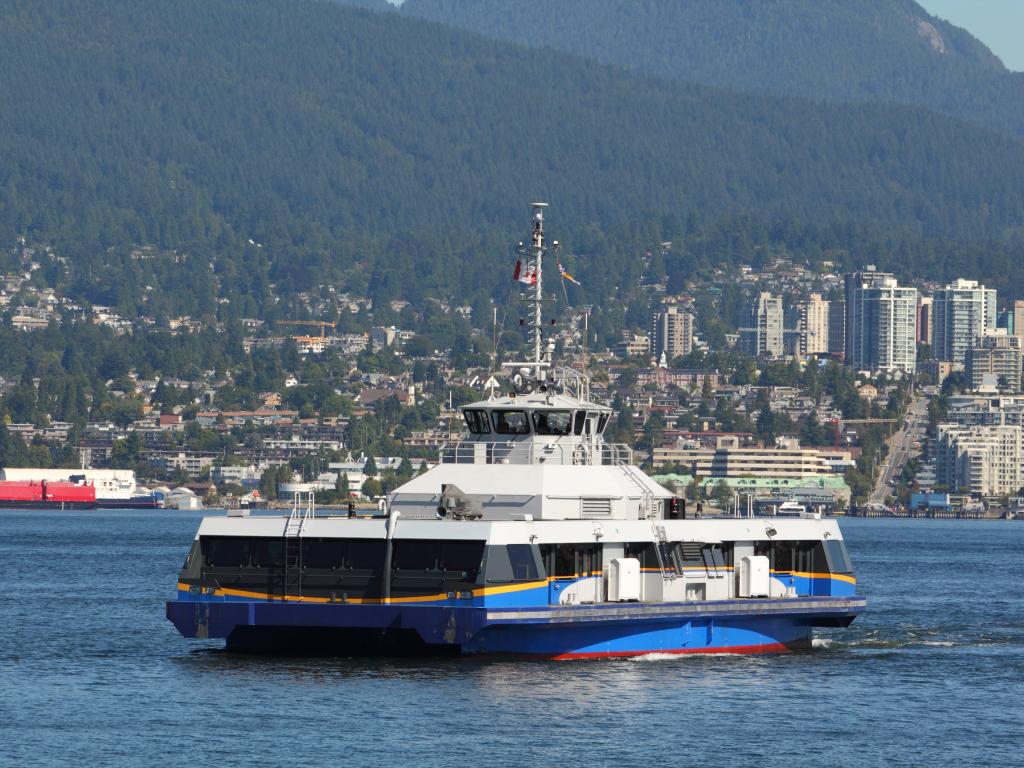 Best time to visit Vancouver
Vancouver is a great place to see at any time of year, and it's down to your own preference when you choose to visit.
Summer is the busiest time of year in Vancouver, as tourists descend on the city to enjoy the outdoor activities and festivals. Vancouver International Jazz Festival takes place in June and July, attracting world-renowned artists to entertain at various venues around the city.
You can also witness the incredible Celebration of Light at English Bay Beach, one of the most spectacular fireworks displays in the world.
It's a fantastic time to explore the Canadian wilderness as the temperature doesn't get too hot, peaking at around 75 degrees Fahrenheit.
The shoulder seasons of spring and fall offer milder temperatures, and fewer crowds making it an excellent time of year to enjoy the blossoms in spring, or the vibrant colors of autumn.
Vancouver in winter remains mild compared to other regions, and although there's a good chance of rain, it's a popular time for winter sports lovers to take to the surrounding mountains to enjoy skiing and snowboarding.
Things to see once you reach Vancouver
Vancouver is known for its thriving arts scene, and its cultural diversity is reflected in the many events and attractions on offer, as well as in its cuisine, with many excellent places to eat out. Here are some of our favorite attractions when visiting the city:
Stanley Park - The urban park is near downtown Vancouver. As you walk the urban oasis, you'll have views of the skyline, and discover beaches and forests along the trails.
Granville Island - The cultural epicenter of Vancouver. Go here for gourmet dining, and art galleries. As you find a spot to eat next to False Creek, you'll see street performers along the way.
Gastown - Visit the oldest neighborhood in Vancouver. Walk the cobblestone streets as you pop into restaurants, bars, and trendy boutique shops and admire the historic buildings.
Capilano Suspension Bridge Park - Albeit a slight trip outside of Vancouver, a walk across the iconic suspension bridge. Suspended above the Capilano River, it's a place for nature lovers.
Museum of Anthropology - Discover the cultural heritage of indigenous people. You'll find artwork, and artifacts including, and totem poles. Enjoy a guided tour to get the most out of the collection.
With its stunning natural surroundings, breathtaking landscapes, and beautiful beaches, Vancouver is an outdoor lover's paradise. Its friendly atmosphere and relaxing vibe make it a perfect destination for any visitor, so what are you waiting for, why not start planning your trip today?