Road Trip from Melbourne to Alice Springs
The amazing road trip from metropolitan Melbourne to the "Capital of the Outback", Alice Springs is the perfect way to discover Australia's diverse landscape. Along the way, you will experience deserts, beautiful national parks, charismatic towns and even sacred sites.
The 2550-kilometre road trip from Melbourne to Alice Springs takes about 29 hours. Highlights include Australia's bushlands and coast, Adelaide and Great Otway National Park, while inland attractions include Lake Tyrrell and the forests of Victoria.
To help you plan your adventure, we've found the best routes, attractions, overnight stops and more. So, read on to find out all you need to know about planning an epic road trip from Melbourne to Alice Springs.
How far is Alice Springs from Melbourne, and how long will the road trip take?
Comparison of road trip routes between Melbourne and Alice Springs

| Route | Distance | Driving Time |
| --- | --- | --- |
| The Coastal Route | 2,550 km | 29 hours |
| The Direct Route | 2,460 km | 28 hours |
There are two great routes to Alice Springs from Melbourne, which are similar in length but differ in landscape for part of the journey.
The Coastal Route is the slightly longer of the two, at 2,550 kilometres and with a non-stop driving time of 29 hours. As the name suggests, this route gives you the chance to enjoy a stretch of South Australia's coastline.
Alternatively, the Direct Route shaves a few kilometres and one hour off the road trip, at 2,460 kilometres and 28 hours. This route avoids the coast and instead takes you through some inland highlights of Victoria.
Our routes join up at Port Pirie for the final 13-hour and 40 minute-stretch of the trip north to Alice Springs. The detour to Uluru will add a further three hours to each route but is certainly worth the extra time on the road.
Given the driving involved and all the attractions en route, we would suggest taking six to seven days to complete this fantastic road trip. However, if you're pressed for time, you could do it in about four days.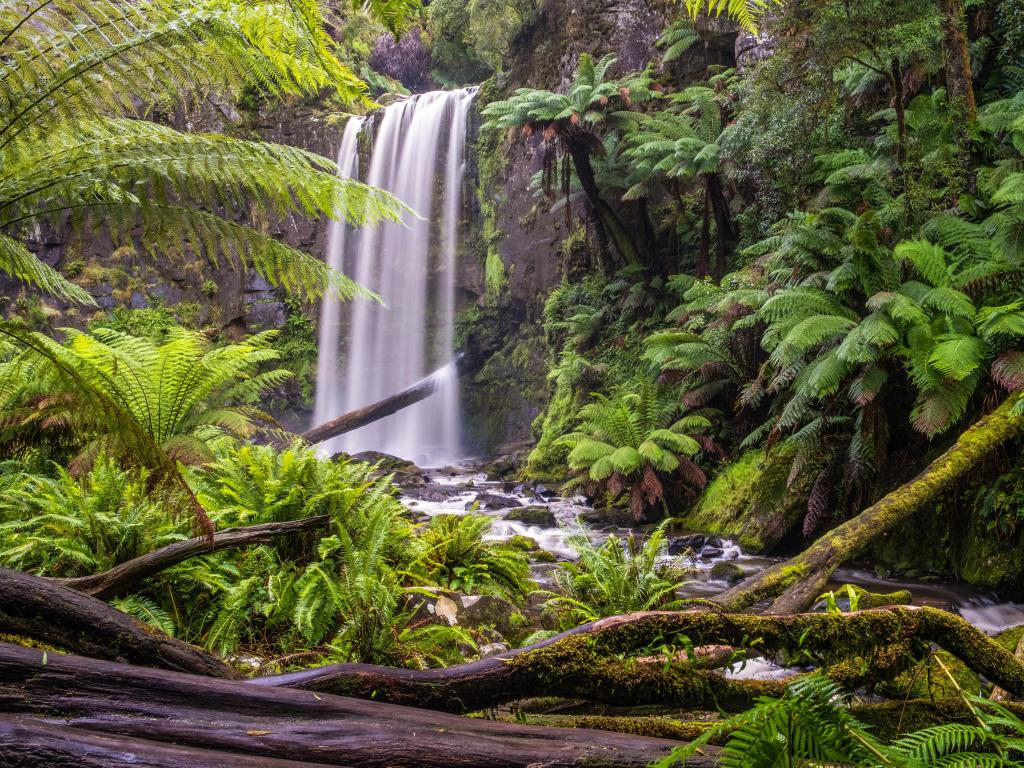 Best road trip route from Melbourne to Alice Springs
In terms of diversity, the Coastal Route may be the preferred option. However, the Direct Route is a great choice if you would rather stay away from the shore and instead enjoy Australia's vast inland beauty.
The Coastal Route takes you along South Australia's beautiful coastline, offering the chance to enjoy the lovely beaches and interesting small towns. You also get to spend time in the buzzing coastal city of Adelaide. Natural highlights include Great Otway National Park.
Meanwhile, the Direct Route takes you inland across Victoria, including Lake Tyrrell, the small town of Bendigo, and the city of Mildura on the Murray River. You can also explore the concentration of wineries between Renmark and Port Pirie.
Whichever you choose, the routes converge at around the halfway point, so you can enjoy Port Pirie and all the attractions and scenery of South Australia and the Northern Territory on the way to Alice Springs.
The Coastal Route
Leave Melbourne via M1, heading south, past Port Phillip and on towards the coast. Continue following the coast west all the way to Great Otway National Park.
Once you've finished exploring the park, keep going west, following the coastline to Cape Bridgewater and Mount Richmond National Park. From here, drive north. Cross into South Australia and head inland to the city of Mount Gambier.
From Mount Gambier, head back to the coast and drive north to the city of Kingston SE. Leave Kingston SE and enjoy a penultimate stretch of coastal driving as you make your way north to the city of Adelaide.
Leave Adelaide for your final section of coastal driving as you head towards the town of Port Pirie. After you've finished your time in Port Pirie, drive north once more, where you will get the opportunity to stop at Lake Gairdner National Park.
Pick up A87 north through South Australia and on into the Northern Territory. A87 will take you all the way to your destination, Alice Springs. Alternatively, take the signposted left turn off A87 for Lasseter Highway for the detour to Uluru.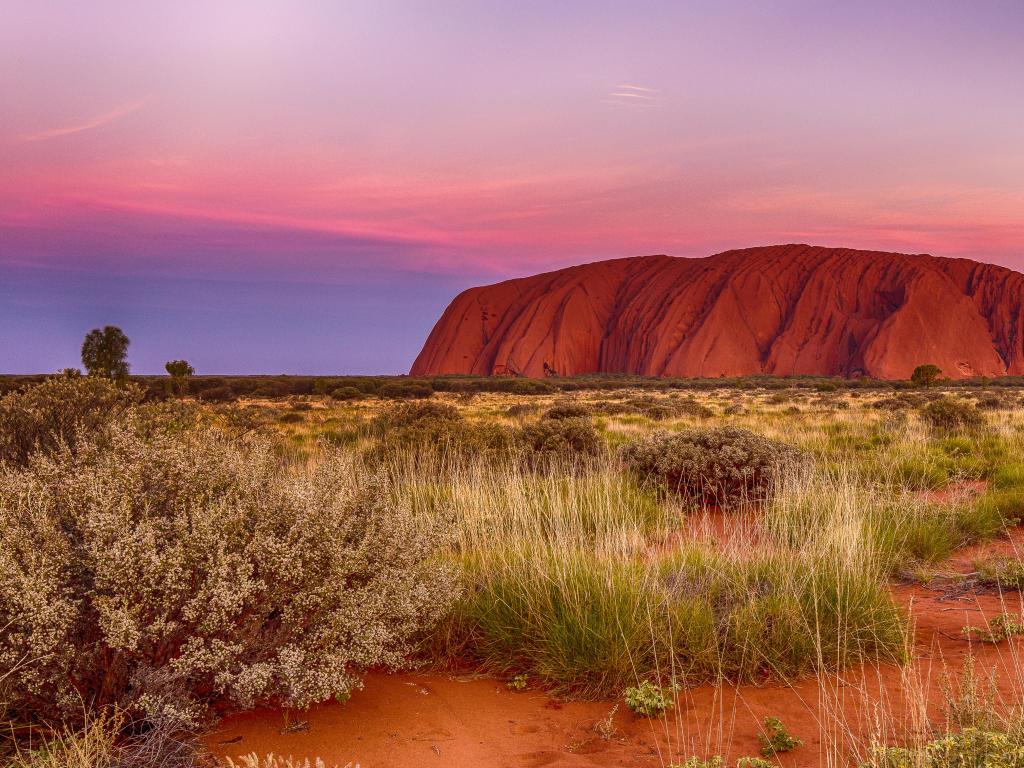 The Direct Route
For this route, leave Melbourne via M2 and M79, heading north for the town of Bendigo. Leave Bendigo, heading north and enjoy a drive through Victoria's vast open landscape.
Just beyond Woorinen South, turn left for Lake Tyrrell. Once you've spent time at the lake, drive west and then pick up A79 north. Continue past Hattah-Kulkyne National Park and drive on to Mildura and Mallee Cliffs National Park.
From Mildura, drive west, crossing briefly into New South Wales and on into South Australia. Just over the state line, you will reach Chowilla, also home to Chowilla Game Reserve. From here, head south to Renmark and then west to Port Pirie.
As with the Coastal Route, from Port Pirie, drive north and pick up A87. Continue through South Australia and into the Northern Territory. Stay on A87 for Alice Springs or take the left turn on to Lasseter Highway for the Uluru detour.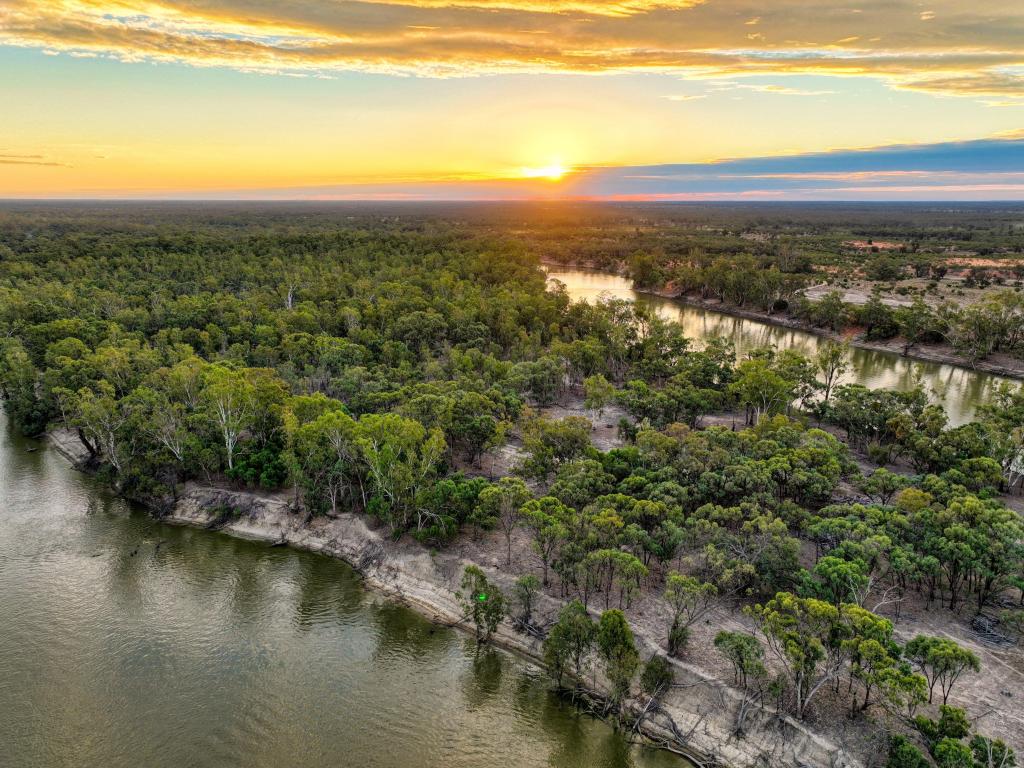 Best places to stop between Melbourne and Alice Springs
Both routes feature great options for an overnight stay. We've picked out two places that promise a welcome break from the road, as well as offering a suggestion for a superb hotel once you reach Alice Springs.
Modern luxury in Adelaide
A great choice for an overnight stop on the Coastal Route is the vibrant city of Adelaide. The stop comes about halfway through the trip, so offers a great chance to take a lengthy break from the road. Adelaide is also within easy reach on our Direct Route and is definitely worth the detour.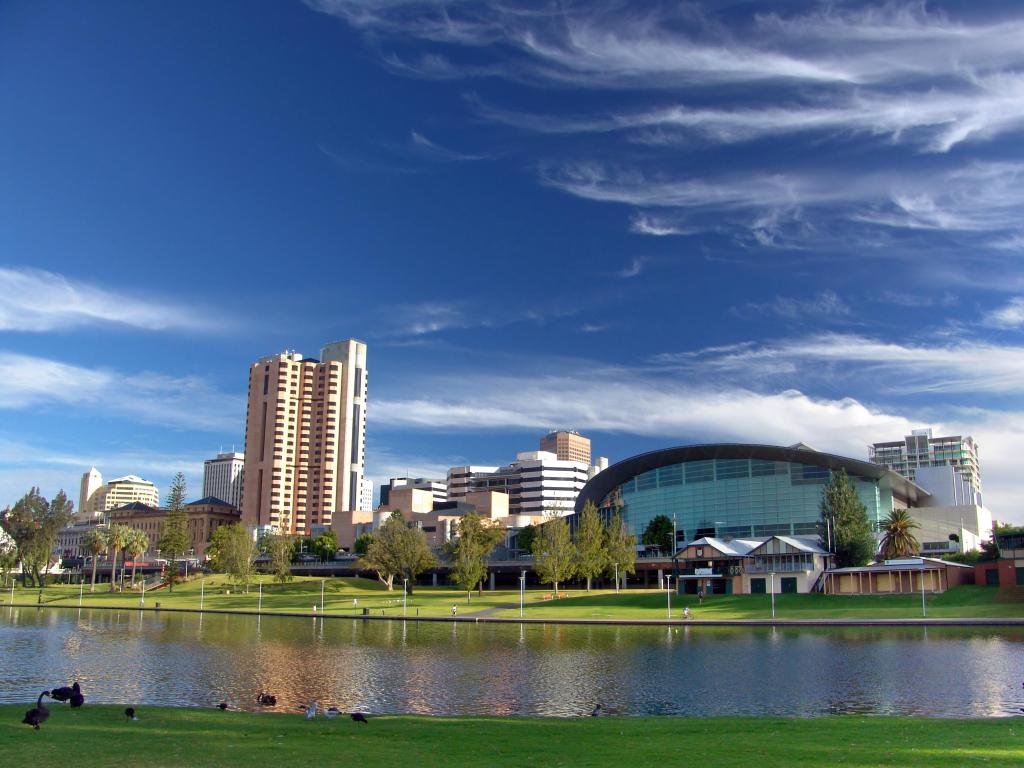 Must-see attractions include Adelaide Central Market, one of the oldest fresh food markets in Australia, and Adelaide Botanic Garden, a 51-hectare public garden, which opened in 1857.
If you are a lover of the arts, you must visit is the Art Gallery of South Australia, which has the second-largest state art collection, including works by Monet, Pissarro, and Renoir.
For an overnight stay, we highly recommend the modern and tranquil Oval Hotel at Adelaide Oval. Cricket fans will be in their element here, as the hotel is located at the heart of the famous cricket ground. However, there is plenty for all guests to enjoy.
After a long drive, you can also enjoy a meal at the elegant on-site restaurant, which works with local wineries to offer perfect pairings of seasonal dishes and wines. Extra touches include a complimentary welcome drink on arrival.
You can take advantage of the on-site parking and explore Adelaide on foot. The hotel is a short walk from the city's major attractions, including the botanic garden, Adelaide Zoo, and lots of great bars and restaurants.
Small town refinement in Port Pirie
On both our routes, another great overnight stop is Port Pirie. The town is about two hours and 30 minutes north of Adelaide on the Coastal Route and comes just under halfway on the Direct Route.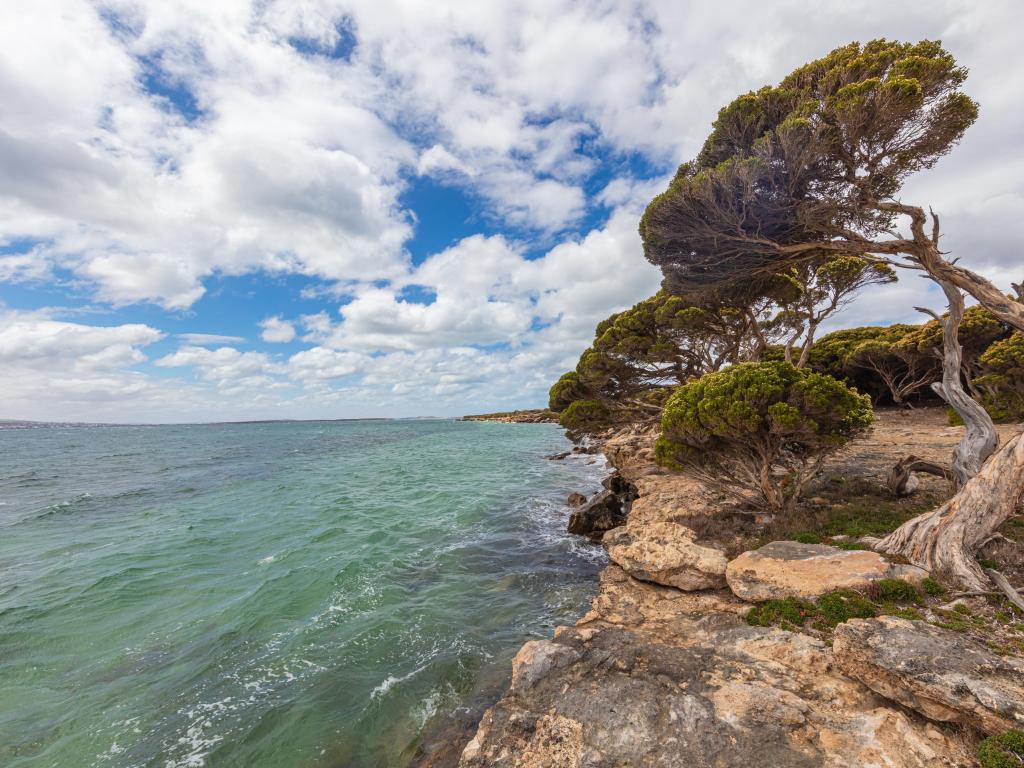 The small seaport town offers many cultural attractions, as well as several heritage buildings and beautiful views of the Spencer Gulf. It's also a fantastic destination for watersports.
Popular attractions include Port Pirie Railway Station Museum, a former Customs House and Central Police Station dating back to 1882. You should also spend some time at Solomontown Beach, a lovely sandy beach near the town centre, which is perfect for a swim or to catch the sunset.
Our choice for an overnight stay is the refined Ellen Hotel, the first luxury hotel of its type in Port Pirie. Located a short distance from Solomontown Beach and close to the town's centre, the hotel features a range of stylish guest accommodations that will suit every taste.
The hotel is conveniently a five-minute stroll into town to enjoy the local shops, cafes and restaurants. There is also a fabulous restaurant and bar on-site, so you won't have to venture far for a delicious meal if you don't want to!
Where to stay when you reach Alice Springs
Once you reach your destination, an excellent accommodation option is the luxurious Crowne Plaza Alice Springs Lasseters. Boasting spectacular views of the surrounding MacDonnell Ranges, the hotel is located by the Todd River, not far from the centre of Alice Springs.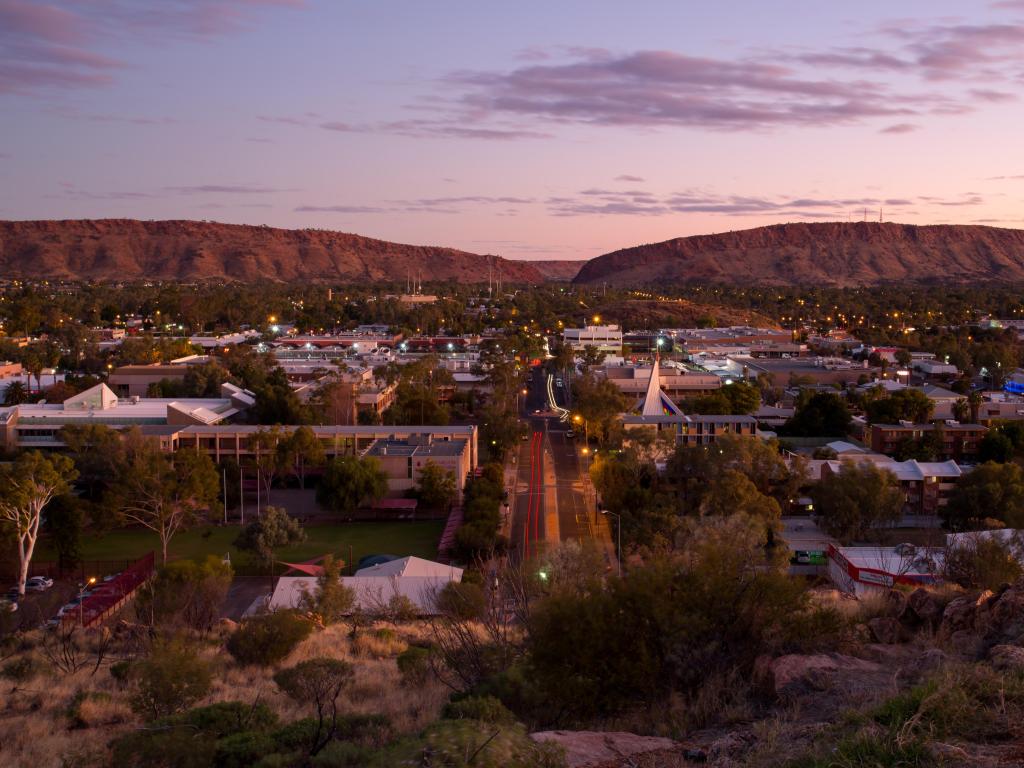 The highly rated hotel features a health and fitness centre, as well as a heated swimming pool, on-site casino, and a full-service spa, including a sauna. You can also relax over a drink at one of the four on-site bars or enjoy a meal at one of the three restaurants. The hotel offers free parking.
Things to see on a road trip from Melbourne to Alice Springs
There are plenty of interesting things to see on both our routes. We've chosen some of the main highlights to help you plan the perfect itinerary.
Both routes
Lake Bumbunga - Enjoy a break at this picturesque lake, which shifts between blue, white and pink depending on the water's salinity. Accessible along both routes, it's a little easier to reach on the Coastal Route.
Mount Remarkable National Park - This beautiful national park north of Adelaide boasts lots of green space, trails, and native wildlife.
Rocket Park - Enjoy some time at this quirky park in the middle of the Australian desert, which features dozens of statues and replicas of planes, rockets, and missiles.
Uluru - It's worth the detour to see this ancient sandstone monolith and Aboriginal sacred site located within the "Red Centre" of Australia.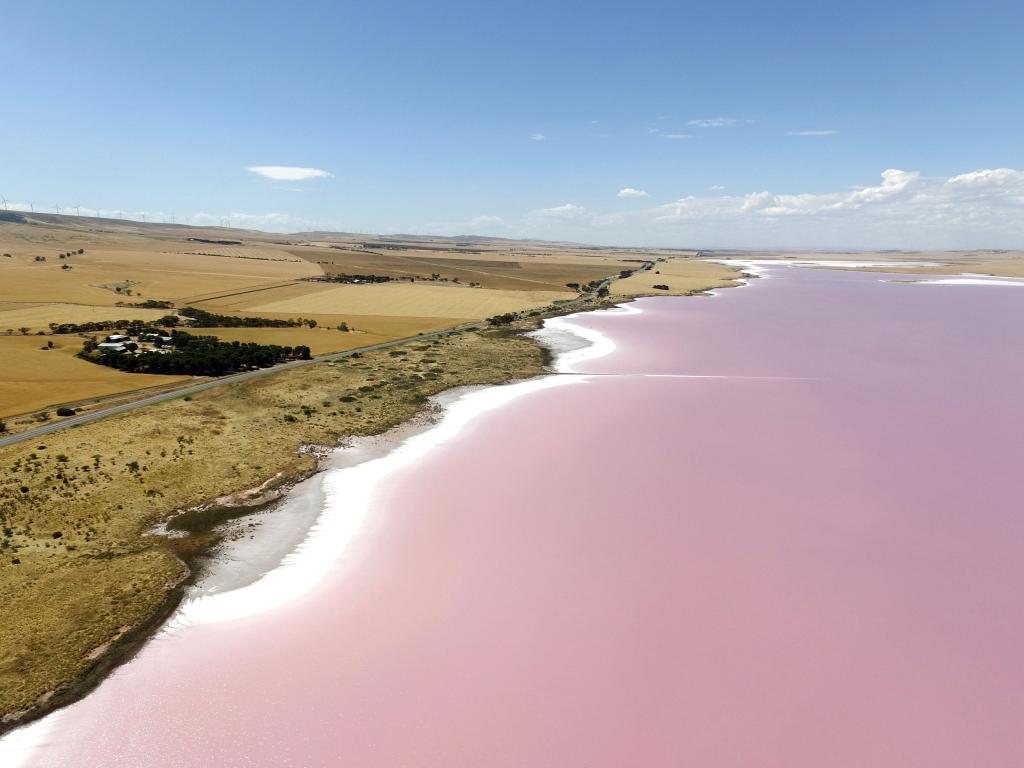 The Coastal Route
Serendip Sanctuary - Visit Australia's signature wildlife at this sanctuary, which also features walking trails amid wetlands and woodlands.
Geelong Gallery - This historic regional gallery was established in 1896 and boasts a rich art collection focusing on Australian works from the 19th and 20th centuries.
Australian National Surfing Museum - This national museum features exhibits on the history of surfing and is home to the Australian Surfing Hall of Fame.
Point Addis Marine National Park - Featuring rocky cliffs and a long sandy beach, this national park is host to a variety of marine animals and wildlife.
Erskine Falls - Enjoy a stop at this lovely waterfall. It stretches over 30 metres in height and is visible from two lookout points, accessible by foot.
Wildlife Wonders - Grab a coffee, meet a koala or enjoy a shopping experience at this wildlife sanctuary, which offers guided tours of Australia's signature bushlands.
Great Otway National Park - This national park and historically significant Aboriginal site features a 57-mile hiking trail, forests, and beautiful waterfalls.
Warrnambool Botanic Gardens - Designed by famed Australian botanist and gardener William Guilfoyle, the gardens offer sweeping views of the Hopkins River and feature a historic stone bridge.
National Motor Museum - Discover Australia's motoring history at this museum, which is home to a variety of rare and vintage vehicles.
Barossa Sculpture Park - About an hour off route, this sculpture park is the perfect opportunity to stretch your legs and take a few pictures of Australia's stunning landscape.
Port Adelaide Lighthouse - Climb to the top of this 19th-century lighthouse to discover stunning panoramic vistas of St. Vincent Gulf and the city of Adelaide.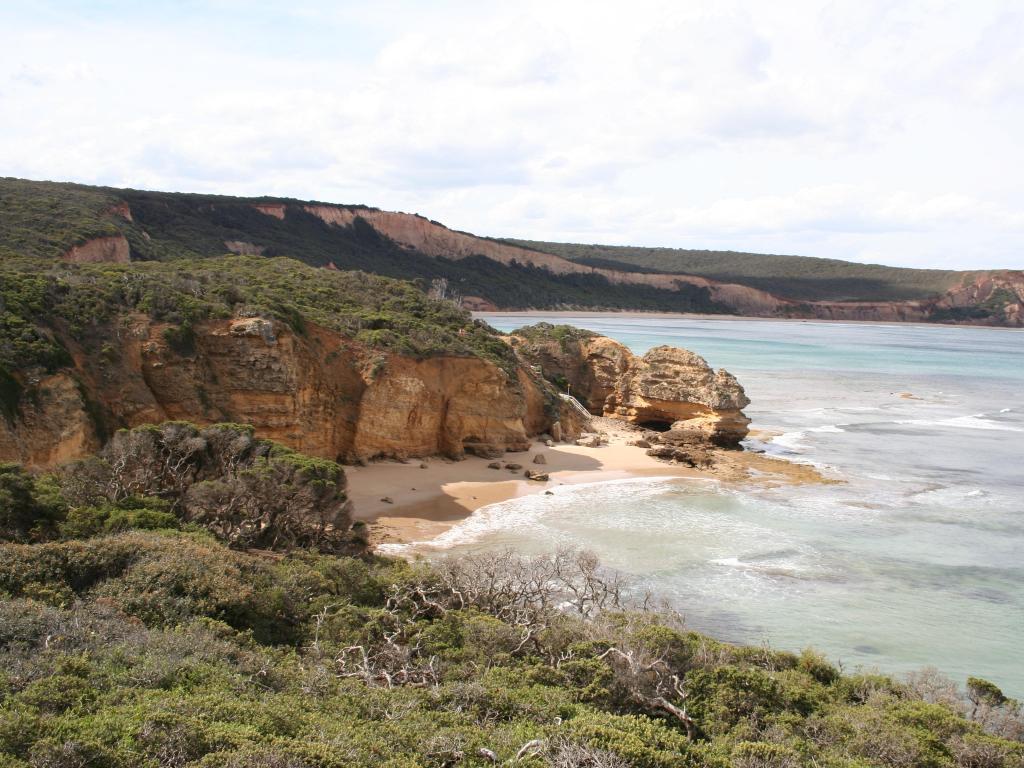 The Direct Route
Rosalind Park - This park in downtown Bendigo features an 1800s conservatory, tree-lined avenues, a fernery, and several beautiful gardens.
The Great Stupa of Universal Compassion - Designed to replicate a 15th-century Tibetan temple, this structure is almost 50 metres high. You can join a group tour of its interior and surrounding gardens.
Lake Boga Flying Boat Museum - Holding 500+ artefacts exploring Lake Boga's aircraft history, this recently renovated museum also acts as a memorial to the servicemen and women who served during WWII.
The Giant Murray Cod - Take a break from the road and snap a picture of this massive statue of a colourful fish, located right on the route.
Sea Lake Silo Art - Perched near the southernmost point of Lake Tyrell, these large silos belong to the Australian Silo Art movement and feature beautiful artworks by local artists.
Heading Cliffs Lookout - On the banks of the Murray River, these stunning cliffs are the perfect place to catch a sunrise or sunset, due to their rusty colour and proximity to the water.
South Australian Vineyards and Distilleries - Between Port Pirie and Renmark, you'll find several wineries and distilleries offering tours, including Caudo Vineyard, 23rd Street Distillery and the Angove Family Winemakers.
Steamtown Heritage Rail Centre - This museum and heritage centre in Peterborough offers tours, as well as light shows and Australia's only operational triple gauge turntable. A visit here will add about two hours to the route.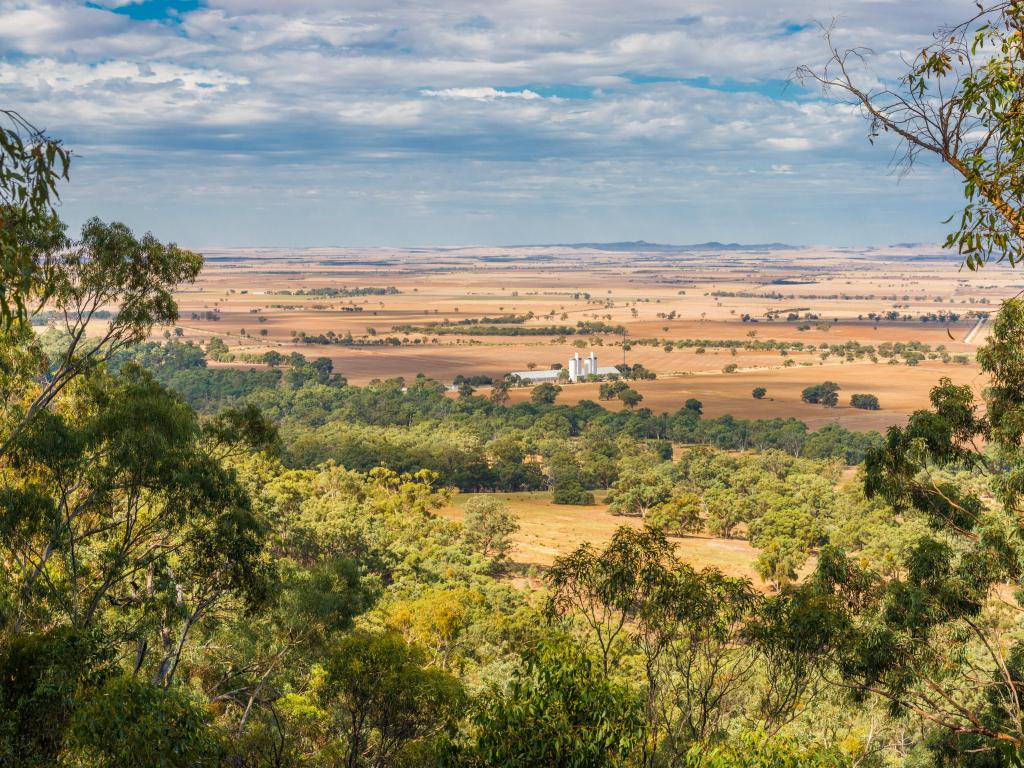 Best time to go on a road trip from Melbourne to Alice Springs
Alice Springs is a year-round destination. However, the autumn and spring months are generally the best times to visit, as the town can get extremely hot during the summer months and chilly during the winter.
Between November and February, temperatures range between 20 and 35 degrees Celsius, occasionally climbing to around 40 degrees. This season also sees lower visitor numbers.
Meanwhile, between June and August, temperatures range between 4.8 and 20 degrees, dropping to below zero in the evening. This is the region's busiest tourist season.
Spring and autumn temperatures range between 12 and 30 degrees, with spring seeing thunderstorms and colder evenings. Attractions and accommodation will be slightly more affordable.
Alice Springs hosts many festivals and events throughout the year. For example, there is Bindi Magic, Desert Mob and Olive Pink Opera in September and October. April sees Parrtjima – A Festival in Light and the Great Outback Escape, while the Alice Springs Christmas Show is held in November or December.