Road trip from Adelaide to Byron Bay
Byron Bay, located on the beautiful coasts of the South Pacific Ocean, is famous for its stunning beaches, world-class surfing spots, and laid-back bohemian lifestyle. If you have been looking to shake off the cobwebs on a cross-country adventure, this beautiful road trip from Adelaide to Byron Bay is the perfect adventure.
The 2,010 km road trip from Adelaide to Byron is will take 22 hours and 30 minutes to drive. Highlights on the way include Ouyen, Dubbo, Coffs Harbour, Broken Hill, Cobar, Yanga National Park, Goobang National Park, Ebor Falls and Woolgoolga Beach.
This epic road trip of a lifetime will be sure to impress any road tripper. Read on below to learn more about our recommended routes, top highlights, best places to stop, and the best seasons for your journey.
How far is Byron Bay from Adelaide, and how long will the road trip take?
Comparison of road trip routes between Adelaide and Byron Bay

| Route | Distance | Driving Time |
| --- | --- | --- |
| The Southern Route | 2,010 km | 22 hours and 30 minutes |
| The Northern Route | 2,080 km | 23 hours |
The Southern Route on the road trip from Adelaide to Byron Bay stretches over 2,010 km and takes approximately 22 hours and 30 minutes of drive time.
On the other hand, our alternative Northern Route covers a similar distance of 2,080 km in roughly 23 hours without accounting for any detours.
While you could technically complete these trips in a couple of days, we recommend taking 5-6 days to enjoy everything that this beautiful drive from Adelaide to Byron Bay offers.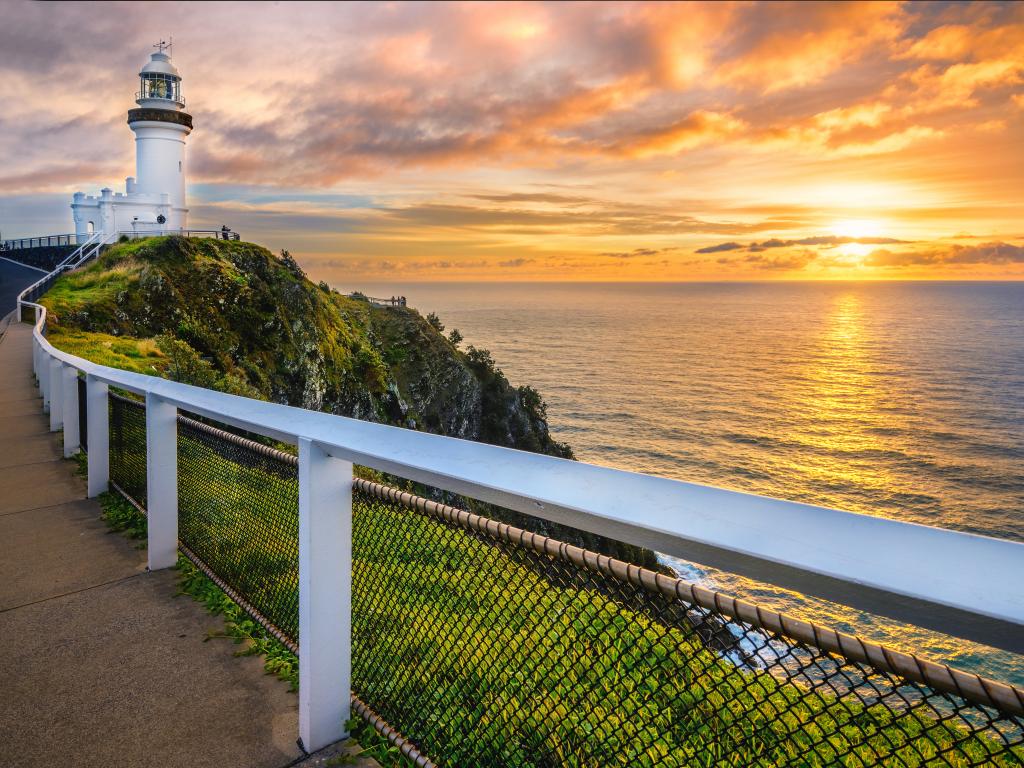 Best road trip route from Adelaide to Byron Bay
Both routes have plenty to see and experience along the way but are quite different. Which one you choose will depend on what you want to see and do the most.
The Southern Route brings you through the wild beauty of Australia's heartland. As you drive, you can spot iconic Australian wildlife like kangaroos, emus, and a diverse array of birds.
Rainforests, gorges, and waterfalls in areas like Oxley Wild Rivers National Park, part of the Gondwana Rainforests of Australia World Heritage Area, or Dorrigo National Park are also within a stone's throw, making them wonderful detours.
You will also get to learn more about the history of the rural areas you will drive through in Shear Outback Museum and the Gilgandra Rural Museum, among others.
And, of course, the famed Taronga Western Plains Zoo in Dubbo is an essential stop, especially if you love animals and want to learn more about the country's diverse wildlife.
If you're drawn to historic outback towns and the indigenous cultures of Australia, the Northern Route is the way to go. Begin by exploring Terowie or learning more about the mining tales of Broken Hill.
The area's rich Aboriginal heritage is everywhere along this route, with places like Mount Grenfell Historic Site, Terramungamine Rock Grooves, and Muttonbird Island, where you'll get glimpses into ancient art and traditions.
This route is also a nature lover's dream. Areas such as Bimbowrie Conservation Park introduce you to vast green plains with striking red rocks.
You'll also get a chance to see the Siding Spring Observatory, situated close to the majestic Warrumbungle National Park, and experience some of Australia's beloved vineyards on this route.
How to drive from Adelaide to Byron Bay
The map above shows our suggestions for the best road trip routes between Adelaide and Byron Bay. Keep reading for detailed descriptions of both routes, where to stay on either, and the best things to do on the way.
The Southern Route
Starting in Adelaide, hit the road on M1 and drive to Murray Bridge. Heading east, you will get on B12 and cross into the state of Victoria to make a stop in the charming town of Ouyen. Afterwards, you'll get to visit the Hattah-Kulkyne National Park and nearby Yanga Lake.
From here, you'll drive further into New South Wales and exit onto Highway A20 towards Hay. Continue on further through the arid landscapes and Goobang National Park to Dubbo.
Here, you can explore the Taronga Western Plains Zoo. Continue on route afterwards and drive to the historic town of Tamworth. This is where both of our routes meet up.
You will then continue on to Bongil Bongil National Park and Coffs Harbor, where you'll see the striking east coast of Australia. Soon, you'll make your way up the coast to your destination of Byron Bay.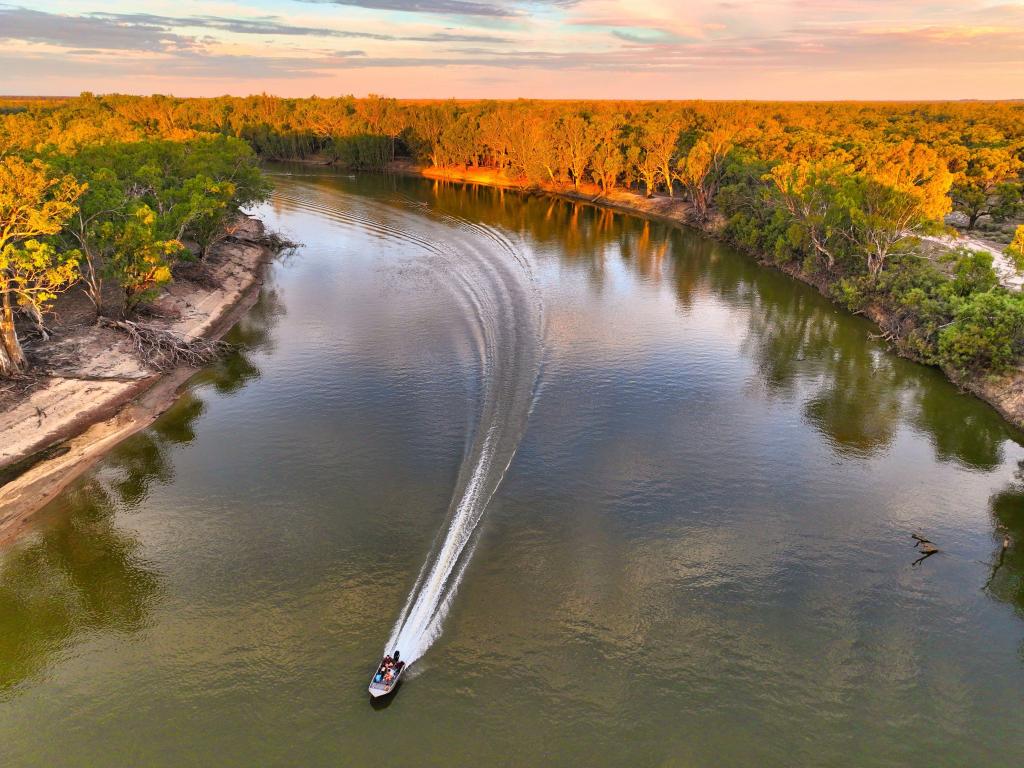 The Northern Route
From beautiful Adelaide, take Highway A32 north through the beautiful countryside of South Australia. Continue on to Broken Hill, a historic town in New South Wales.
From here, continue en route through the state's indigenous lands. Continue on route to the towns of Wilcannia and Cobar. Then, drive east and exit onto the Oxley Highway and then head on A39.
Continue heading east and drive to Tamworth. This is where our routes converge. Head towards the Pacific Coast and Bongil Bongil National Park. From here, you'll drive along the beautiful beaches to Coffs Harbour.
After enjoying this coastal city, it's only a short drive north to your destination of Byron Bay.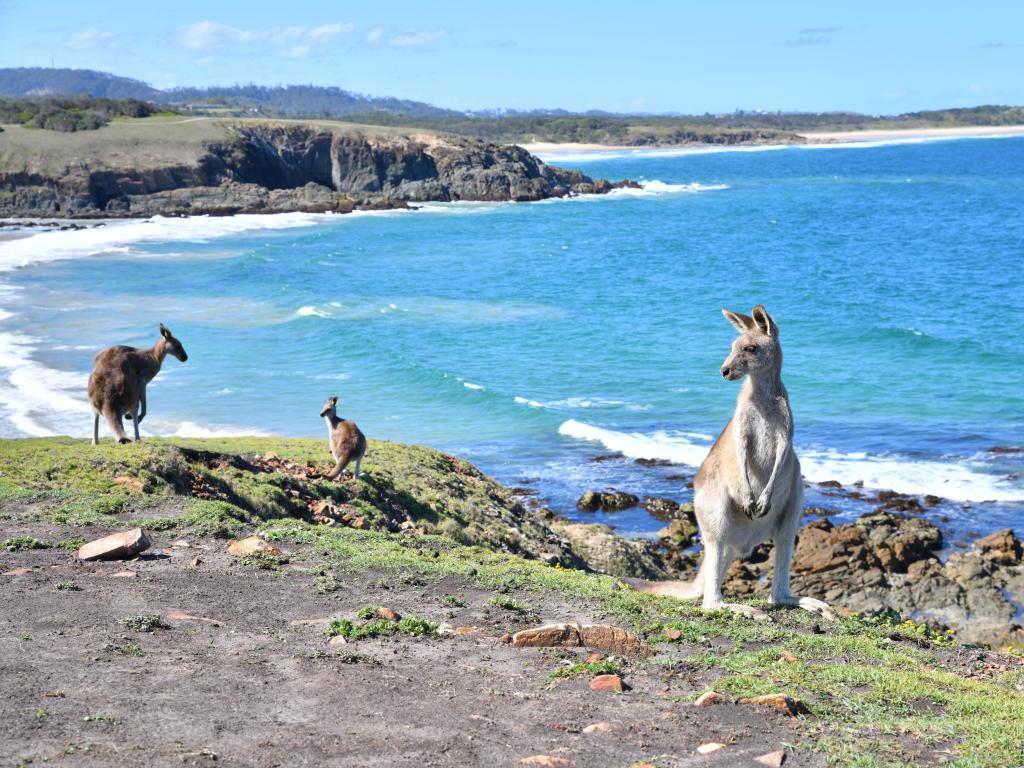 Best places to stop between Adelaide and Byron Bay
There are endless sights and activities along the way from Adelaide to Byron Bay. To help you get the most out of these regions and stay rested, we recommend staying at one of our recommended destinations below.
Up close with native and exotic animals in Dubbo
Dubbo, about 12 hours and 40 minutes into the Southern Route, is the perfect place to take a breather on this mammoth road trip from Adelaide to Byron Bay. Nestled in the valley of the Macquarie River, Dubbo is a historical and cultural hub in western New South Wales.
One of the major attractions in Dubbo is the Taronga Western Plains Zoo, a sprawling zoo that showcases a diverse range of animals in natural settings.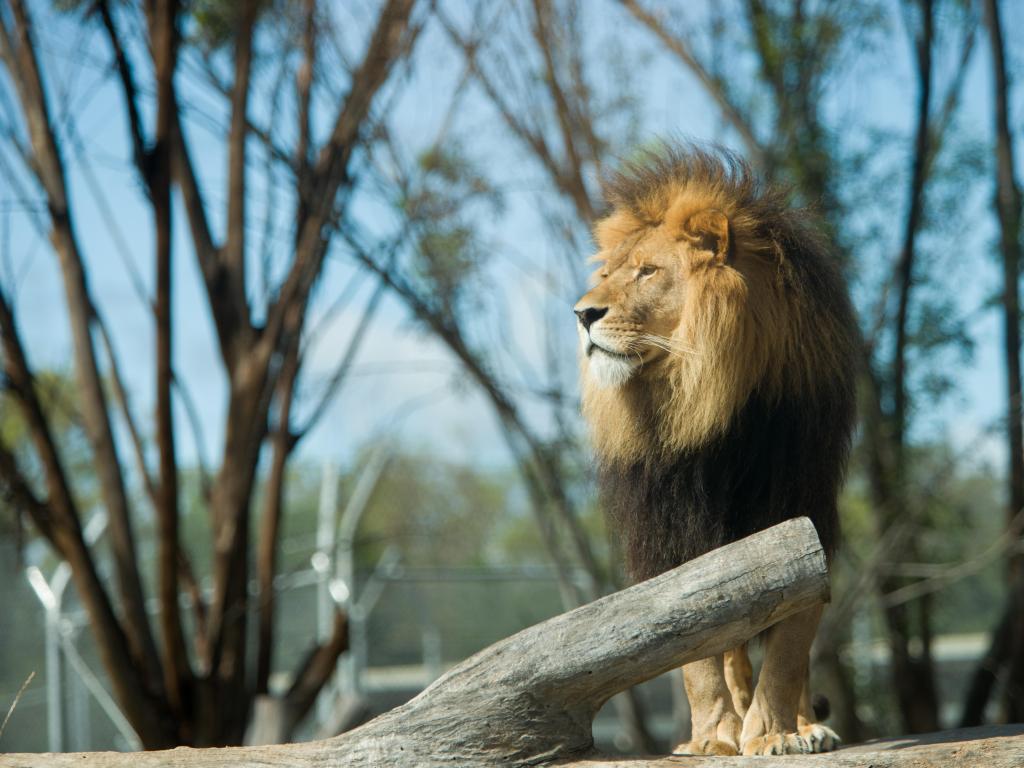 The Western Plains Cultural Centre is another great stop, depicting the rich heritage and contemporary culture of Dubbo.
If you're looking to rest your head after a day of exploration, the Bluegum Dubbo Motel is our top pick. Its proximity to amazing restaurants and cafés, combined with its modern, well-stocked rooms, makes it a traveller's delight.
And if you're in the mood to unwind further, take a plunge into the motel's saltwater pool or set up a BBQ under the open sky.
If you're looking to explore the vicinity, the Old Dubbo Gaol, a state heritage-listed attraction, is just about 1.5 km from the motel. A throwback to the bygone era, this gaol offers insights into prison life in the 19th century.
And if you're travelling with family, Elston Park, located just 50 metres across the road from the motel, is a treat. With a water park and picnic spots, you'll get hours of fun and relaxation.
Learn about the mining history of Broken Hill
Broken Hill, about 5 hours and 35 minutes along the Northern Route, is an oasis in the vast Australian outback. With an intriguing blend of history and culture, this is Australia's longest-lived mining city.
A visit to the Silver City Mint & Art Centre will let you dive deep into the artistic side of this mining town, while the Albert Kersten Mining and Minerals Museum offers a glimpse into the region's rich geological past.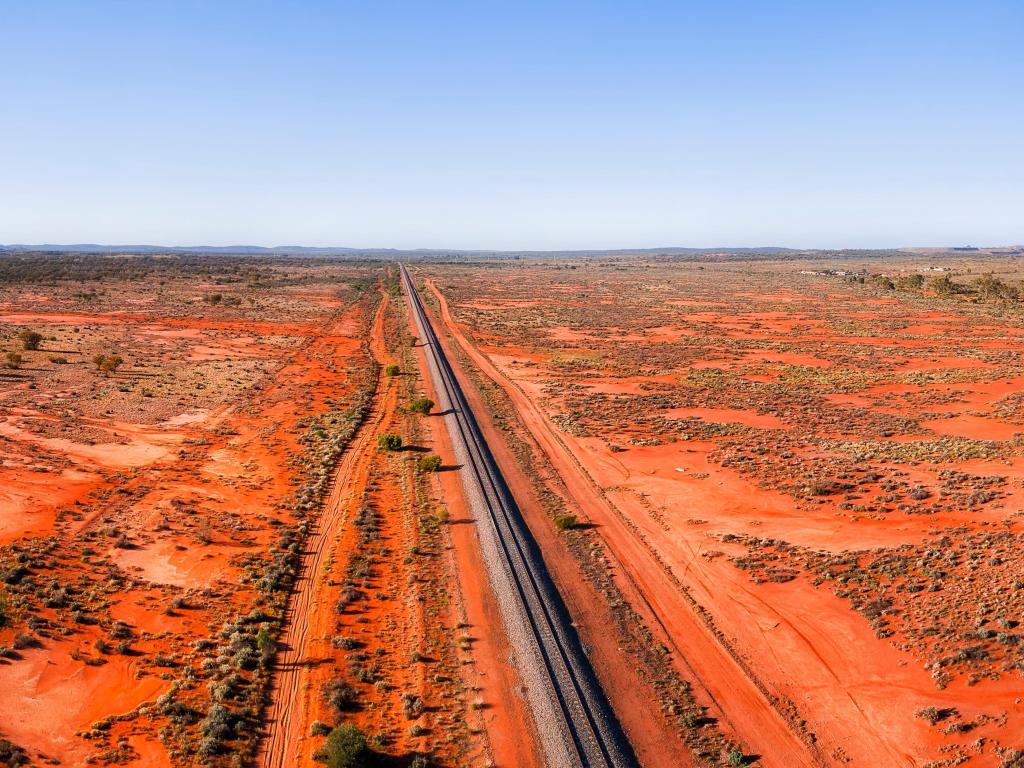 Beyond its mining legacy, beautiful nature surrounds Broken Hill. The flat-topped mesas, lush wetlands, and expansive desert plains are like a painting.
For your stay, we recommend spending the night at the highly-rated Emaroo Cottages Broken Hill. These modern, self-contained private cottages are full of comfort and warmth.
Each cottage has a well-equipped kitchen and a BBQ area, perfect for those evening cookouts under the vast starry skies. The patio and garden are perfect for relaxation, while pet lovers will be delighted to know that their furry friends are welcome upon request.
If you're eager to explore further, the Line of Lode Miners Memorial, which pays homage to the miners who lost their lives, is a short 1.5 km away from your stay. Meanwhile, just a kilometre away, the Sulphide Street Railway & Historical Museum are perfect places to visit.
Where to stay when you reach Byron Bay
Byron Bay is famous as the easternmost point of Australia. This coastal town provides plenty of experiences, from sun-kissed beaches to a blend of fine dining, shopping, and culture.
Once you're here, the iconic Cape Byron Lighthouse, perched on the hill, offers a panoramic view of the ocean and is a must-visit. Meanwhile, you can walk along the pristine Arakwal National Park, a sanctuary preserving cultural heritage and unique ecosystems.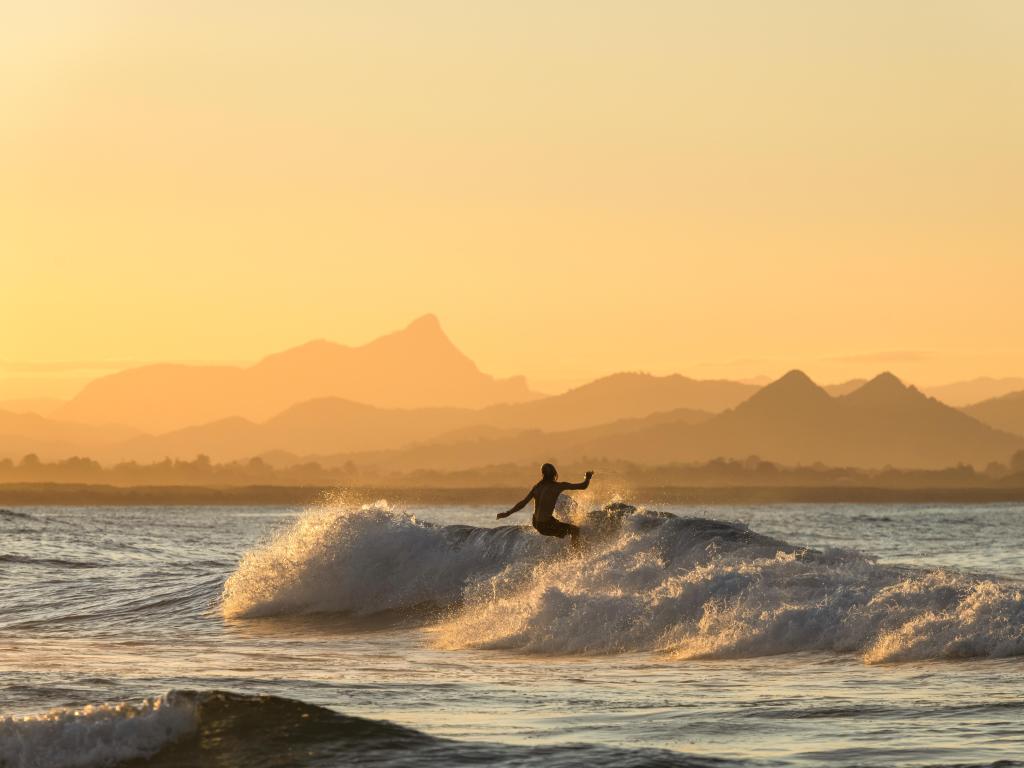 Nestled amidst this paradise is the popular and highly rated 28 Degrees Byron Bay (Adults Only). Just a stone's throw from the mesmerising beach, this world-class accommodation will make your experience in Byron Bay enchanting and relaxing.
The hotel's design is elegant and comfortable. Whether you choose a room with a private plunge pool or one with a view of the lighthouse, you are in for a treat.
Start your day with a delightful complimentary breakfast, served right to your room, and later unwind in the shared facilities, which include an outdoor swimming pool, cosy sun loungers, a relaxing lounge, and a gourmet kitchen.
To get even more exploration in, you can rent bicycles at the hotel. This way, you can explore Byron Bay's beautiful bike lanes and vistas without a car.
Things to see on a road trip from Adelaide to Byron Bay
This incredible road trip is full of mesmerising highlights. Below, we've listed our favourites to help you make planning this amazing drive even easier.
Southern Route
Ngarkat Conservation Park - A vast expanse of mallee shrubland, Ngarkat Conservation Park is a sanctuary for diverse wildlife and offers various bushwalking and 4WD trails for visitors.
Hattah-Kulkyne National Park - Nestled on the banks of the Murray River, this park showcases unique wetlands, floodplains, and dunes, offering habitats for a variety of bird species and wildlife.
Yanga Lake - Part of Yanga National Park, this freshwater lake boasts abundant birdlife and offers tranquil waterside views, perfect for picnicking and relaxation.
Shear Outback Museum - A tribute to Australia's shearing history, this museum offers interactive displays, shearing demonstrations, and insights into the life of shearers.
McFeeters Motor Museum - Located in Forbes, this museum displays a spectacular collection of vintage and classic cars, chronicling the evolution of automotive engineering.
Goobang National Park - Featuring diverse landscapes from woodlands to heathlands, this park offers walking tracks, camping spots, and a plethora of native Australian wildlife.
Parkes Observatory - Known for its iconic dish, this observatory plays a pivotal role in Australian astronomy, offering interactive exhibits and sky-gazing opportunities.
Taronga Western Plains Zoo - Located in Dubbo, this expansive zoo offers a safari-like experience, allowing visitors to get up close with exotic and endangered animals from around the world.
Gilgandra Rural Museum - A tribute to Australia's rural history, the museum displays artifacts and machinery, offering insights into the agricultural legacy of the region.
Hickeys Fall - A serene waterfall located near Tamworth, Hickeys Fall offers picturesque views, making it a peaceful spot for relaxation and nature appreciation.
Pensioners Hill Lookout - This vantage point in Gunnedah provides panoramic views of the town and surrounding landscapes, a perfect spot for sunset or sunrise.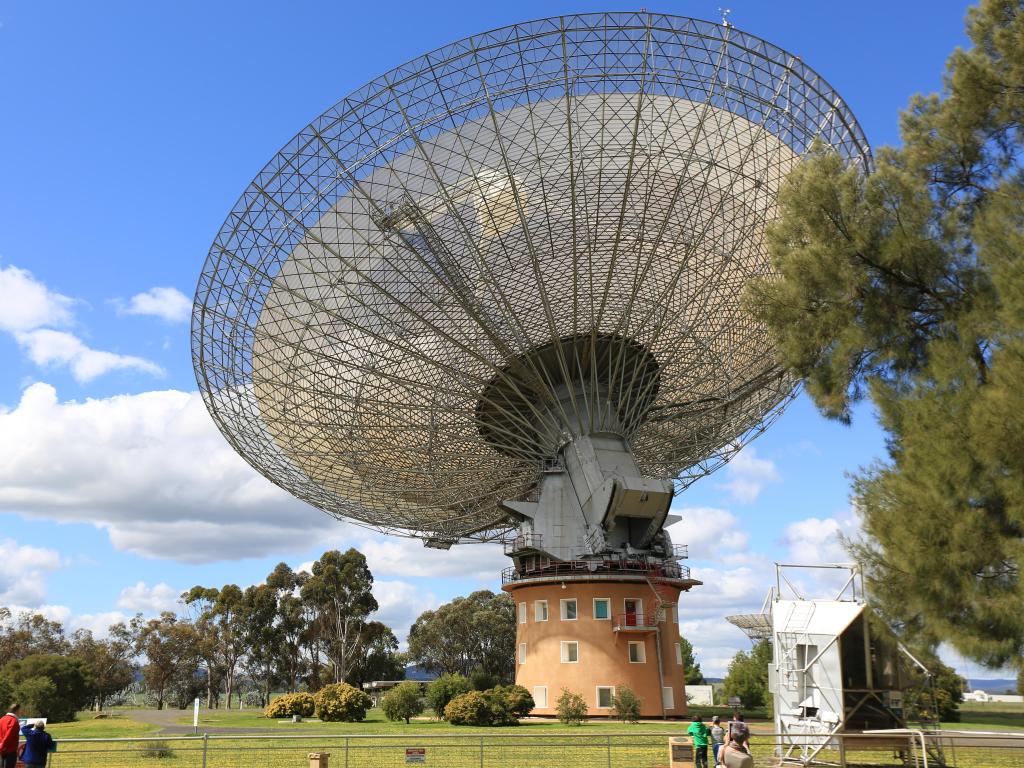 Northern Route
Martindale Hall - An impressive 19th-century mansion, Martindale Hall stands as a testament to Australia's colonial architecture and history.
Redruth Gaol - As South Australia's first gaol, Redruth offers a glimpse into the early penal history of the region, with its preserved cells and historical exhibits.
Terowie Historic Town Walk - This walking trail takes visitors through Terowie's historic sites, offering insights into its rich past and 19th-century architecture.
Bimbowrie Conservation Park - A haven for native flora and fauna, this park offers walking trails that meander through diverse landscapes, from woodlands to rugged outcrops.
Line of Lode Lookout - Overlooking Broken Hill, this memorial and lookout offers panoramic views of the city and commemorates miners who lost their lives.
Mount Grenfell Historic Site - Renowned for its ancient Aboriginal rock art, this site provides insights into the region's indigenous heritage and natural beauty.
Terramungamine Rock Grooves - Carved by the Tubbagah people, these ancient grooves on the banks of the Macquarie River offer a peek into Aboriginal cultural practices.
Nyngan Museum - Showcasing the rich heritage of Nyngan, this museum features artefacts, photographs, and exhibits detailing the town's history and development.
Siding Spring Observatory - Located near Coonabarabran, this observatory houses Australia's largest optical telescope and is a hub for astronomical research and star-gazing.
Sandstone Caves - These naturally formed caves, near Coonabarabran feature stunning rock formations and provide insights into local Aboriginal culture and history.
Both routes
Wollombi Falls - Located in Oxley Wild Rivers National Park, these falls cascade majestically into a deep gorge, offering awe-inspiring views from the lookout.
Oxley Scenic Lookout - Offering breathtaking views of Tamworth and its environs, this lookout is a popular spot for picnics and photo opportunities.
Ebor Falls - Located on the Guy Fawkes River, Ebor Falls comprises multiple cascades that plummet into a deep gorge, offering picturesque viewing platforms.
Dorrigo National Park - Part of the Gondwana Rainforests, this park features stunning waterfalls, ancient rainforests, and boardwalks that provide an immersive nature experience.
The Big Banana Fun Park - Located in Coffs Harbour, this iconic park offers a variety of activities, from water slides to mini-golf, all themed around the famous giant banana.
New England National Park - A UNESCO World Heritage Site, this park boasts ancient rainforests, diverse wildlife, and stunning waterfalls, providing numerous recreational opportunities.
Muttonbird Island - Accessible by a causeway from Coffs Harbour, this island is a significant breeding site for wedge-tailed shearwaters and offers panoramic ocean views.
Woolgoolga Beach - This pristine beach offers soft sands, clear waters, and is a popular spot for surfing, swimming, and picnics.
Bundjalung National Park - Stretching along the New South Wales coast, this park features a mix of beaches, swamps, and rainforests, offering a haven for diverse wildlife and outdoor activities.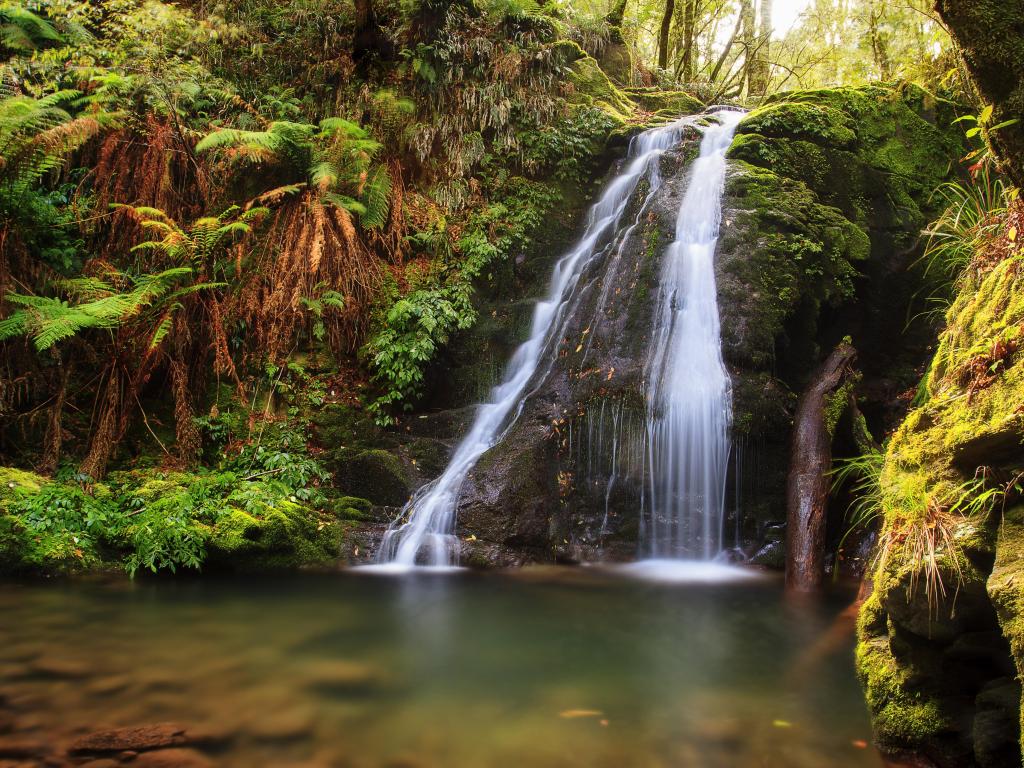 Best time to go on a road trip from Adelaide to Byron Bay
A road trip from Adelaide to Byron Bay will be filled with stunning landscapes, cultural experiences, and much more, regardless of what season you travel.
Winters in Byron Bay are mild, with daytime temperatures ranging between 15-20 degrees Celsius, though nights can get a bit chilly.
Spring and autumn in Byron Bay present the perfect middle ground, with a temperature range of 20-25 degrees Celsius. The Northern Route in autumn has landscapes that transform with fall colours, especially in areas such as Warrumbungle National Park.
The Southern Route, especially in spring, is a treat for nature lovers. Parks like the Oxley Wild Rivers National Park are at their prime.
Autumn on the Southern Route is also beautiful and has plenty of natural beauty and events. If your journey is in March, the Perfect Light Film Festival and Taste Tamworth Festival are worth checking out.
The summer months bring temperatures of 25-30 degrees Celsius, ideal for basking on the region's beautiful beaches. You'll also get the chance to see plenty of wildlife and explore the great outdoors.
For those travelling in September, the Mildura Wentworth Country Music Festival is a must, while the Dubbo Jazz Festival in August and Splendour in the Grass in July are events you will want to book ahead for. New Year's festivals are also a great reason to experience this region in summer.