Road Trip from Sydney to Cairns
A road trip from Sydney to Cairns is one of Australia's epic drives. There are two ways you can go: the Coastal Route or the Country Route. Both routes showcase some of the most incredible natural scenery, as well as taking you to famous cities, historic landmarks and numerous other points of cultural significance.
The Coastal Route from Sydney to Cairns takes 29 hours of non-stop driving and covers 2590 km. Stop offs can include Coffs Harbour, Byron Bay, Surfer's Paradise, Brisbane, 1770, Yeppoon, Airlie Beach and Bowen.
These are just a handful of the many wonderful places you can visit on this fabulous adventure. So be sure to keep reading until the end to find out more about them.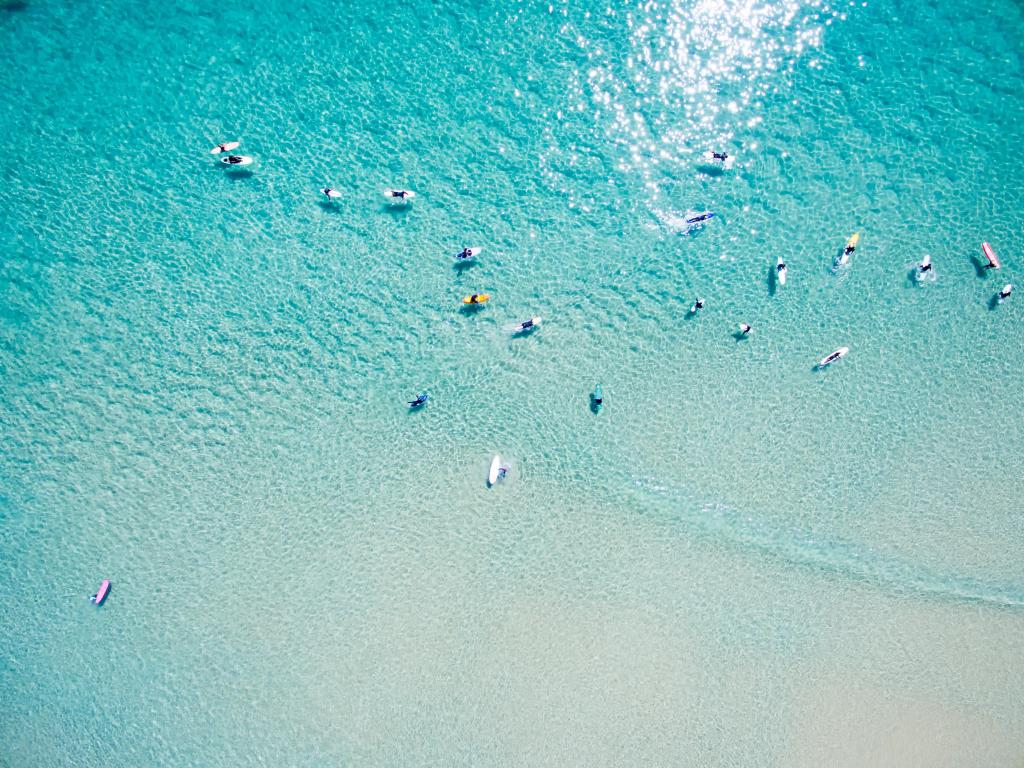 How far is Cairns from Sydney and how long will the road trip take?
Comparison of road trip route options from Sydney to Cairns
Route
Distance
Driving Time
The Coastal Route


Pacific Highway/Bruce Highway

2,590 km
29 hours
The Country Route


Gregory Highway

2,420 km
27 hours
The Bruce Highway (taking in the A1 and M1) is the main thoroughfare between Sydney and Cairns. It takes about 29 hours of pure driving time to cover a distance of around 2590 km.
This is a terrific option for people who want to experience a lot of Australia's magnificent eastern coastline, as you will have be able to visit a number of fantastic beaches along the way. Be sure to bring along your kayaks, paddleboards or jet skis, to make the most of your time there.
As an alternative option, you can take a route inland via the Gregory Highway, which is actually slightly quicker, taking some 27 hours of non-stop driving time to complete a 2420km journey.
Showcasing the heart of country NSW and Queensland this is an excellent opportunity to get back to nature and discover what many people call the 'real' Australia - in the form of the historic rural towns and breath-taking scenery you will pass through.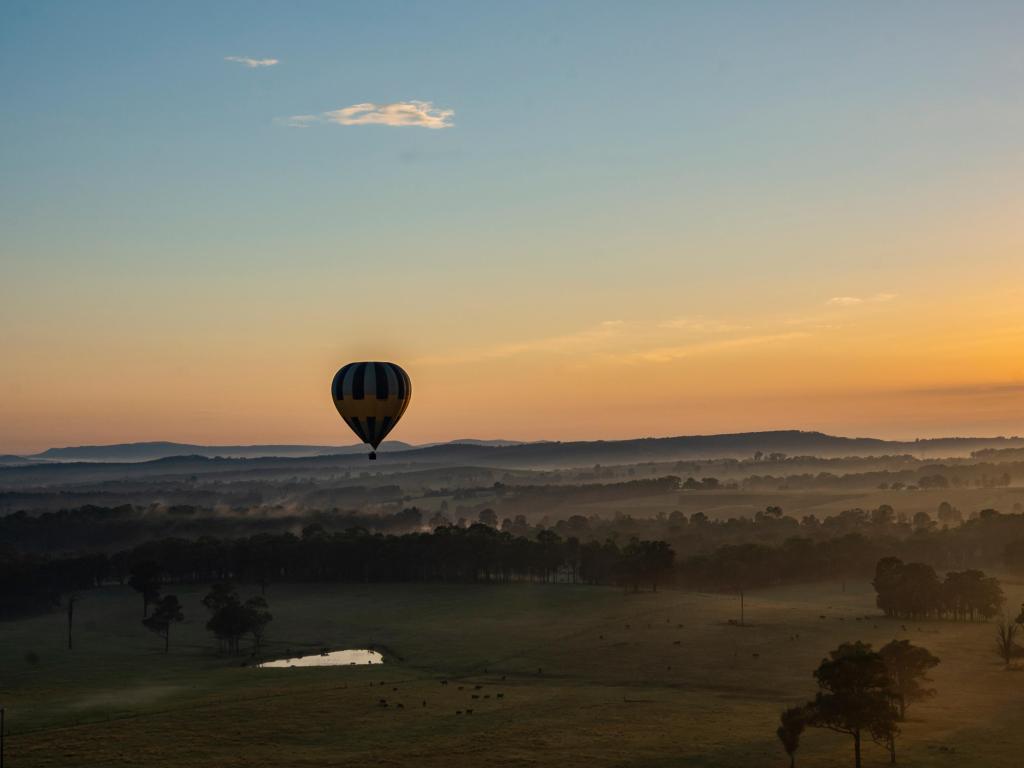 Best road trip route from Sydney to Cairns
It's a long old drive from Sydney to Cairns, but irrespective of whether you take the Country or Coastal Route, you are in for a fairly straightforward transit.
Both will provide you with an exceptional road trip experience, and you will pass through plenty of towns and regional centres that will afford numerous opportunities for restroom breaks, refuelling your gas, or grabbing yourself something to eat.
How to drive from Sydney to Cairns
The map above shows our suggestions for the best road trip routes between Sydney and Cairns. Keep reading for detailed descriptions of both routes, where to stay on either, and the best things to do on the way.
The Coastal Route
The Coastal Route is a very easy drive. The Pacific Highway (also known as the A1) starts from the northern side of the Sydney Harbour Bridge. At Wahroonga, on the outskirts of Sydney, this joins up with the M1 which takes you as far as Newcastle in New South Wales, before becoming the A1 Pacific Highway again.
During this stretch of the drive you will pass delightful coastal locations like Palm Beach - famously where much of iconic TV show Home & Away is filmed - as well as the lovely Central Coast town of Terrigal, which boasts a fantastic beach and a congenial seaside vibe.
Once on the A1 you will continue north, passing delightful seaside communities like Port Macquarie, Coffs Harbour, Byron Bay and of course the Gold Coast along the way. Note that the A1 becomes known as the M1 again near Byron Bay.
All of these places offer great beaches, excellent surf and a number of interesting tourist attractions. So they are very worthwhile destinations to stop at, or indeed spend a few days at.
At Brisbane, change to the M3 if you want to head into the heart of the city, or continue on the M1 to carry on around it and out of the city.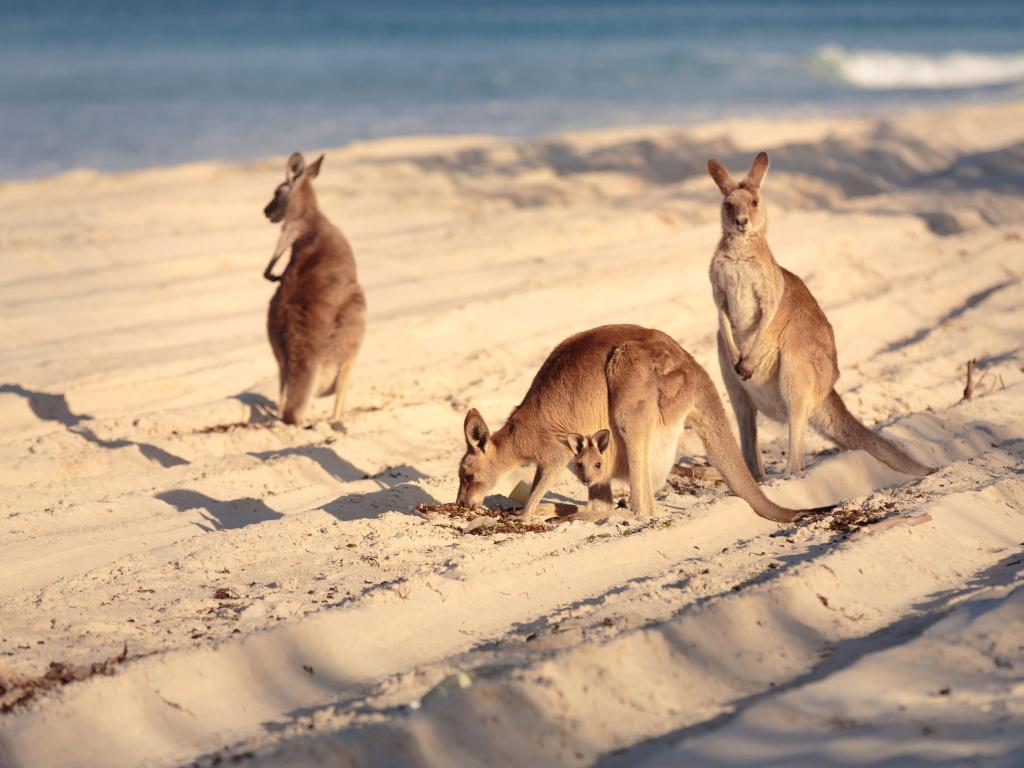 Continue north away from Brisbane on the M1, now also known as the Bruce Highway, noting that the official road name reverts to the A1 again for a final time near Gympsie.
The Bruce Highway is the major road that connects to Cairns and will take you past a number of fantastic coastal locations including the Sunshine Coast, Hervey Bay, 1770, Yeppoon, Sarina, Townsville and Mission Beach.
Again all of these places offer plenty to keep the visitor entertained. Which is why you really should consider undertaking this route over a 2-3 week period if you can.
The Country Route
The Country Route follows the first stages of the Coastal Route along the M1, until you get to Seahampton. From here you will take the M15/A15 which will lead you through the magnificent Hunter Valley.
An area renowned for some of Australia's best wineries, there are plenty of cellar doors and tastings to check out in this region. The scenery is also pretty spectacular round here too, as rolling hills, merge seamlessly with farmlands and forest areas to complete a stunning landscape.
From the Hunter Valley, continue on the A15 until Willow Tree, where you'll join the B51 Kamilaroi Highway, then turn onto the A39 at Narrabri.
At Moree, join the Carnarvon Highway which takes you across into Queensland, joining up with the A55 at St George. Then at Rolleston join the Dawson Highway in the direction of Albinia. At Springsure you'll pick up the Gregory Highway, following it until you hit the A6 Flinders Highway which will take you into Cairns.
This route will take you deep into the heart of country New South Wales and Queensland. Along the way you will pass plenty of great spots for fishing, off-roading, hiking and swimming. Many of these take the form of national parks and state forests.
You will also pass plenty of historic small towns including the likes of St George, Emerald and Bymount which played prominent roles in the development of Australia as a nation. As well as places like Boggabri, Mungindi and Bungil, that showcase rich indigenous heritage, both in their names, and within local museums too.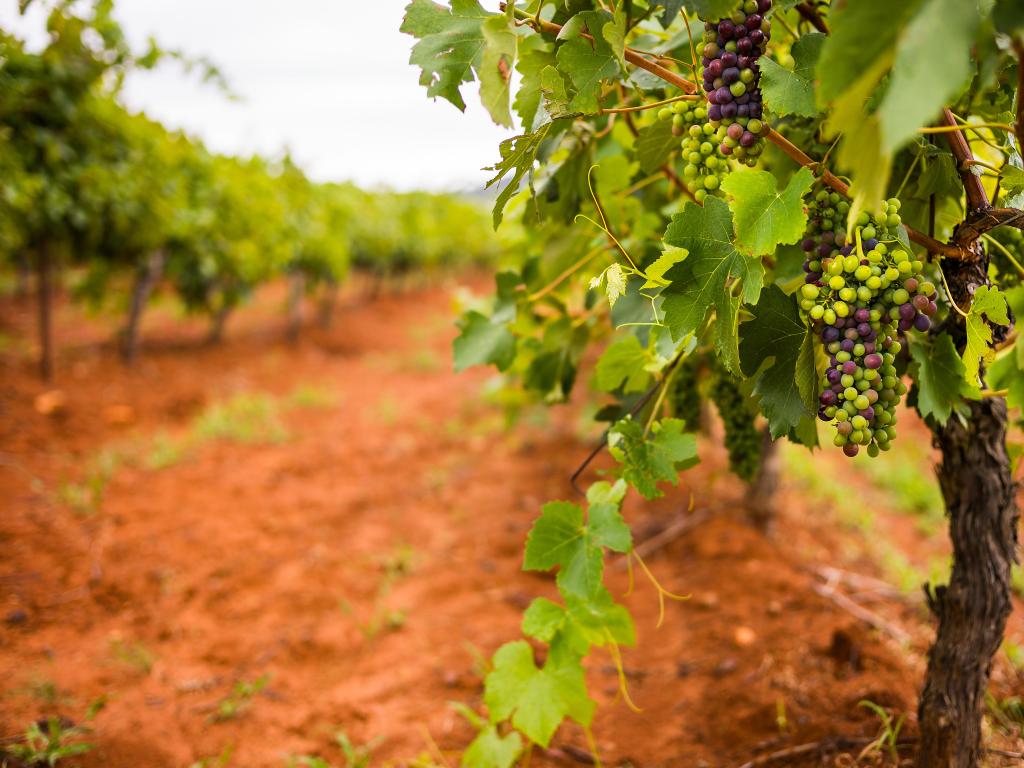 Best places to stop between Sydney and Cairns
Given the length of both routes, you will need to stop overnight in at least two, if not three places. Although of course, if you have more time at your disposal, you should take the opportunity to visit, and stay in, as many places as you can.
There are loads of fantastic locations you can choose to stop overnight in, but here are a few we recommend:
Feel the vibe at Surfer's Paradise
If you take the Coastal Route, The Gold Coast is the perfect place to stay on your first overnight stop.
Famous for its iconic skyscrapers and sensational beach, Surfer's Paradise will probably be near the top of your 'must visit' list. It has hundreds of boutique shops, fantastic restaurants offering all kinds of cuisine and buzzing nightlife.
Right in the heart of the action, the Q1 Resort & Spa is a great base to explore them all. It's just a couple of minutes' walk to the beach, and also features apartments that are furnished with fully equipped kitchens, and also a fantastic spa bath, which will be the perfect way for you to unwind.
Within the building there are also 4 excellent restaurants, while it also features the incredible SkyPoint observation deck. A viewing platform which presents magnificent 360° views of the Pacific Ocean, the Gold Coast hinterland and Byron Bay from 230 meters up.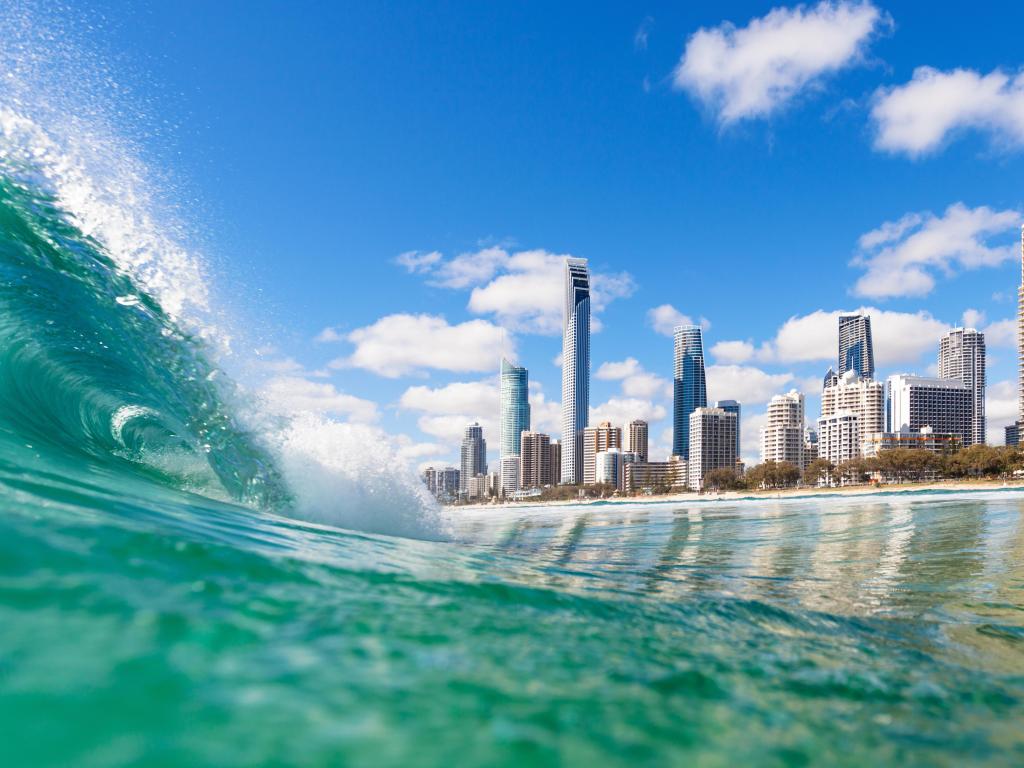 Chill out in Airlie Beach
Airlie Beach is the gateway to both the Great Barrier Reef and the Whitsunday Islands.
So irrespective of which route you take, it could serve as an excellent location for a short stop for you.
One of the best places to stay here is The Airlie Beach Hotel. Perfectly placed opposite the Main Beach, it is also close to the Abel Point Marina where most of the diving, fishing, snorkeling and sailing trips to the reef or Whitsundays leave from.
The hotel has a tour desk which can organise trips for you, as well as an excellent outdoor swimming pool. Whilst its signature eatery, simply known as 'The Pub' is widely acknowledged as being one of the best places to dine on the main drag.
Go Fishing in St George
If you are taking the Country Route and love fishing, then you should definitely consider casting a line over in St George. As this area is known for having a number of hotspots where you can catch plenty of Yellowbelly and Murray Cod.
If you do stay here then Riverland Motor Inn is a fantastic option. It's a short distance to plenty of lovely parks, and has wonderful hosts that makes it feel like a home from home. Plus, the award winning and fabulous Riverland Motor Inn Restaurant on-site is a destination in itself. There are also other great dining options if you don't want to venture too far.
If you are planning to fish then this hotel comes with large parking spaces should you have larger vehicles, RVs or even small boats in tow! With a pretty outdoor swimming pool with shaded area, it's also an ideal retreat for escaping the afternoon heat.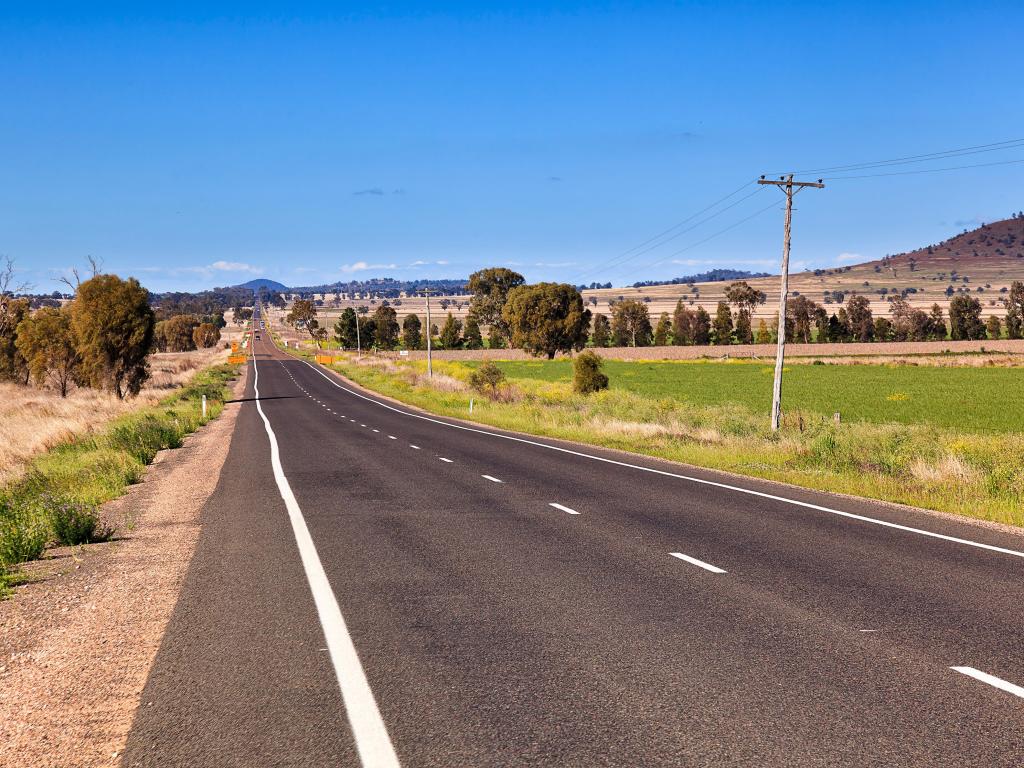 Things to see on a road trip from Sydney to Cairns
There are so many things to see on your road trip from Sydney to Cairns that it can be difficult to know where to start.
But if you use this list of major highlights as a guide, you shouldn't be disappointed at what you see.
Coastal Route:
Palm Beach – Enjoy the twin beaches at this iconic setting for the TV show Home and Away.
Terrigal - Lovely coastal town whose beach features a long, wide, stretch of golden sand and also has a fabulous esplanade lined with Norfolk pines.
Lake Macquarie - Swim, fish and kayak at the Southern Hemisphere's largest coastal saltwater lake.
Crowdy Bay National Park – Marvel at the sight of kangaroos swimming in the surf every day at sunrise.
Coffs Harbour – Visit the iconic Big Banana and check out fabulous the Dolphin Marine Conservation Park.
Byron Bay – Immerse yourself in the chilled out coastal vibes of this famous beach town. If you see the sunrise, you will be among the first people in Australia to view it.
Surfer's Paradise – Throw yourself into the culture of beach, cafes, attractions and nightclubs of this revered city. Take in magnificent 360° views from the sensational SkyPoint observation deck.
Brisbane – Explore the charms of Queensland's capital city. Take a river cruise, walk through Southbank, visit the botanical gardens and get your arts and museum fix at its wonderful culture center.
Australia Zoo – Visit the zoo made famous by the 'Crocodile Hunter', Steve Irwin.
Hervey Bay – Noted spot for whale watching and also for visiting Fraser Island.
1770 – Lovely beach town named in honor of Lt James Cook who made landfall here in May 1770. The first European to do so in Queensland, thus making it the birthplace of the state.
Yeppoon – Quaint coastal town which serves as a fabulous base to visit Great Keppel Island.
Airlie Beach - The gateway to the Great Barrier Reef and Whitsunday Islands. Also known for its wonderful lagoon.
Bowen – The mango capital of Australia, also boasts some amazing beaches.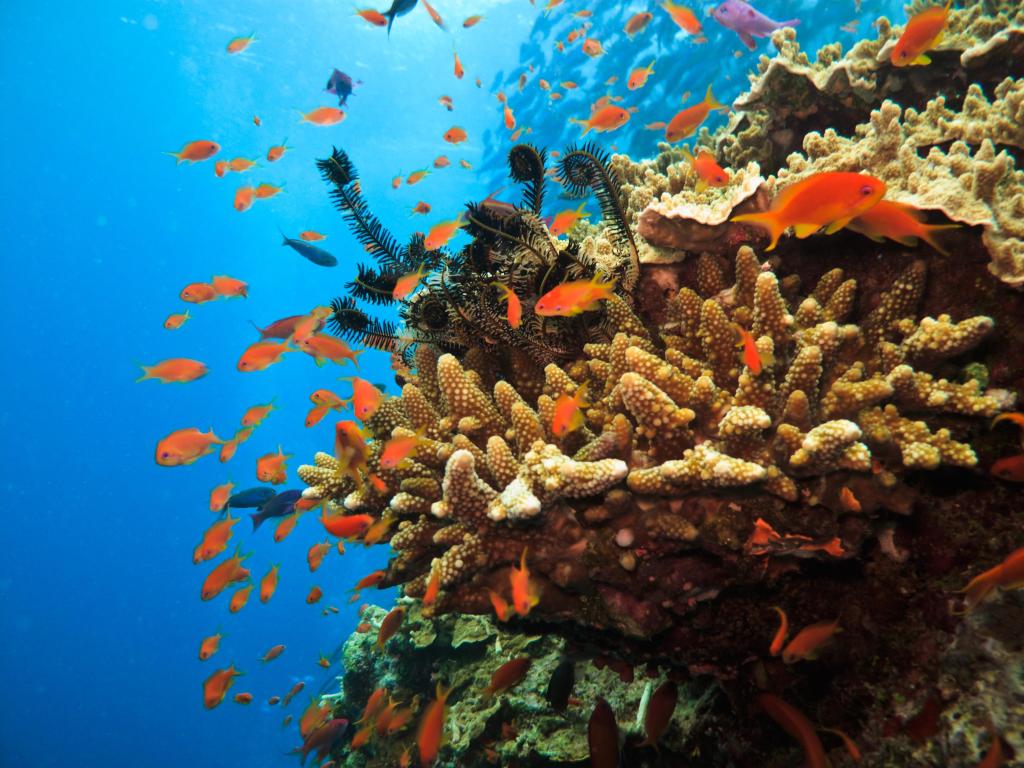 Country Route:
Hunter Valley – Explore the best of Australia's wine country, one cellar door at a time.
Towarri National Park - Stop for a swim, a hike or a bring-your-own barbeque at this beautiful national park.
Narrabri - Follow the historical trail along the creek or take to the waters to explore this long-established town.
Mt Kaputar National Park - A great place for hikes both long and short, with fantastic views as you make your way to the higher ground and cooler temperatures of the Nandewar Ranges.
The Gemfields, Queensland - Visit the small towns of Sapphire, Emerald and Rubyfields to learn about the industry that brought settlers to this remote part of Australia.
Both Routes:
Paluma Range National Park - Search for platypus at this UNESCO World Heritage Site, thought to be the oldest rainforest in the world.
Hinchinbrook Island - Hike through rainforest and gum trees on this island off the Queensland coast.
Innisfail - A lovely spot to break a long drive, take a stroll around the town's art deco buildings.
Cardwell – Take a rejuvenating swim in the wonderful geological wonder that is the Cardwell Spa Pool.
Whale watching - Join a boat trip out of Cairns to catch these magnificent mammals making their way along the coast in the winter months.
Best time to go on a road trip from Sydney to Cairns
A road trip from Sydney to Cairns is one you can do all year round, but be prepared for variations in the weather conditions.
Generally the best time to do the Coastal Route is between February and April, and September to November. Essentially outside of the winter and the summer storm season.
With average high temperatures reaching the mid-30s, Queensland might feel too hot for some in mid summer, whereas the Country Route might be a little too cold for some around June, July and August when the temperatures at night can plummet into minus figures.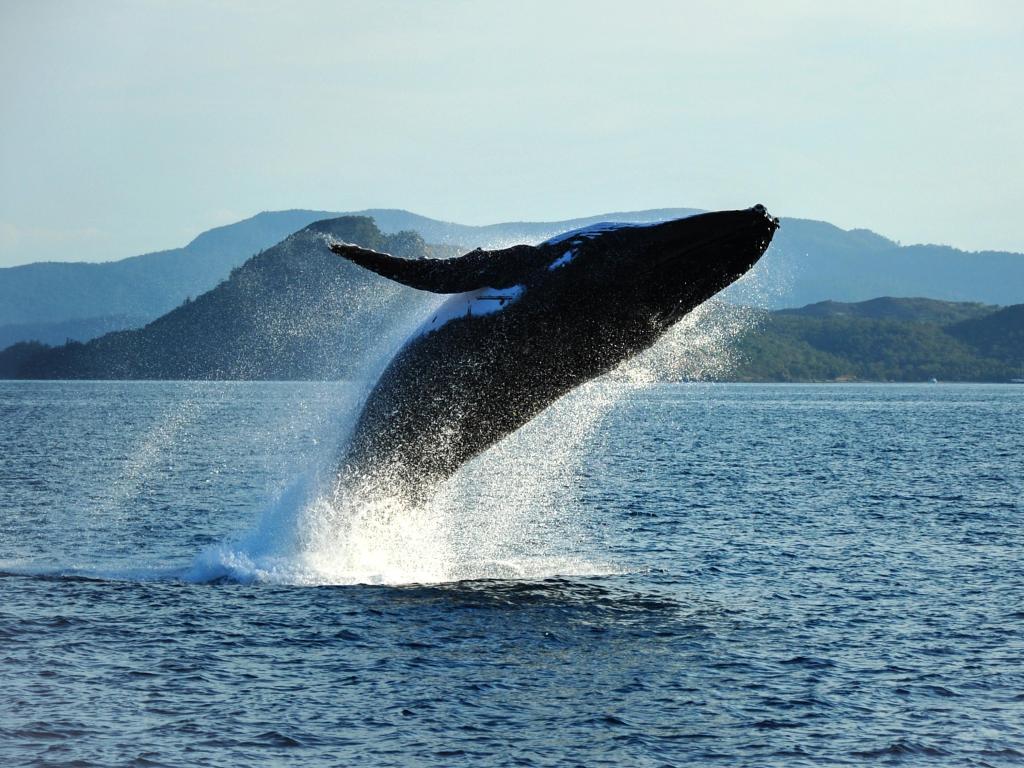 Be prepared for cooler conditions in the southern part of NSW at this time of year too - although it's unlikely to get cold, with high temperatures of around 16 degrees you're unlikely to be able to enjoy the beaches to the full.
Traffic congestion and hotel prices, especially around the main city centres, is likely to be higher during the school holidays, summer months and weekends. School holiday dates vary between Queensland and NSW, but expect the spring and summer peaks to coincide with school breaks in January and late September/early October.
But aside from that feel free to start your journey whenever you see fit. Though you might want to ensure your car is fully roadworthy before you head off, especially if you're taking the Country Route.