Road Trip from Sydney to Gold Coast
A road trip from Sydney to Gold Coast is one of Australia's classic drives, whether you take the coastal route or head inland and explore the countryside of New South Wales and Queensland. Both showcase areas of incredible scenic beauty, as well as taking you to some wonderful coastal cities and quaint rural towns.
The 845-km road trip from Sydney to the Gold Coast follows the Pacific Highway for 9 hours, passing Palm Beach, Terrigal, Coffs Harbour, Yamba and Byron Bay. Alternatively, swing inland to see the Hunter Valley, Tamworth, and Washpool National Park.
This is just a small selection of the many attractions and notable places you can see on this terrific journey. Keep on reading to learn all about them - as well as our guidance for the best road trip route, where to stay along the way, and the best time to take your road trip.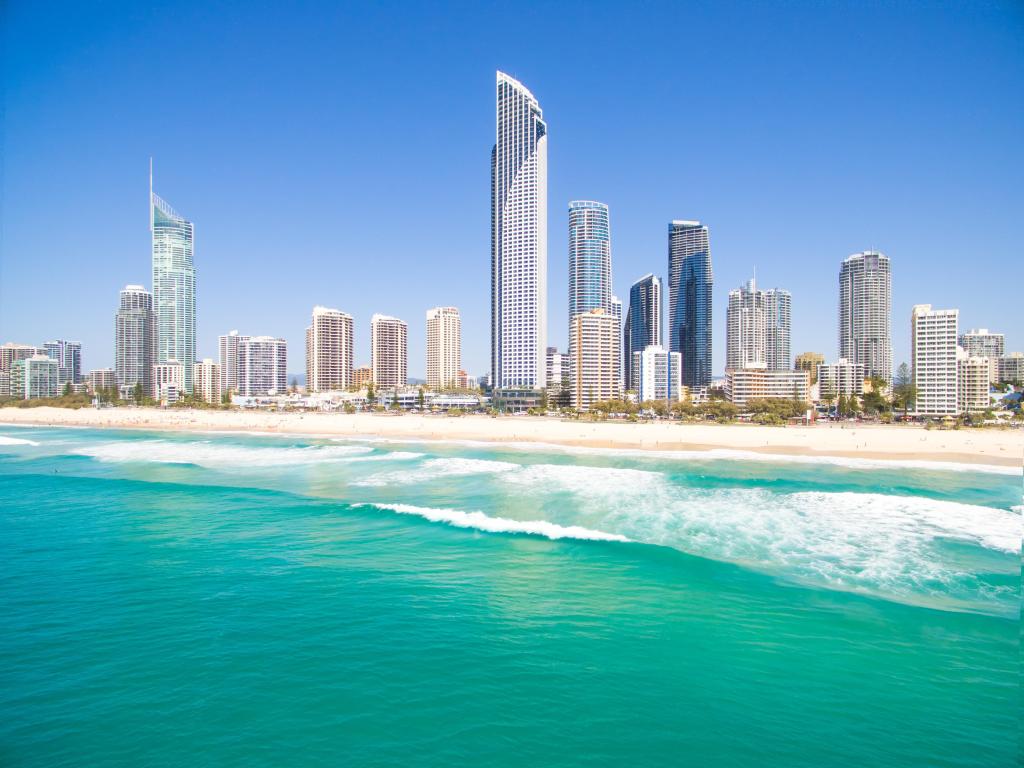 How far is Gold Coast from Sydney and how long will the road trip take?
There are two main routes you can take to get from Sydney to the Gold Coast.
The most direct is via the Pacific Highway, which skirts the coastline. If you love beaches then you will love this drive as it will give you plenty of chances to hit the best sand and surf spots.
Generally this route takes about 9 hours of non-stop driving to complete the 845km distance. So it's possible to leave Sydney after breakfast and arrive on the Gold Coast in time for dinner.
Comparison of the two contrasting routes from Sydney to Gold Coast

| Route | Distance | Driving Time |
| --- | --- | --- |
| Pacific Highway Route | 845 km | 9 hours |
| New England Highway Route | 1000 km | 11 hours 15 minutes |
An alternative route will take you through the gorgeous countryside of the New England Highway - a longer journey that takes about 11 hours and 15 minutes to complete the 1000km distance.
This route should appeal to oenophiles in particular, as it will take you through the heart of wine country. It also showcases plenty of historic towns that are rich in cultural significance and heritage.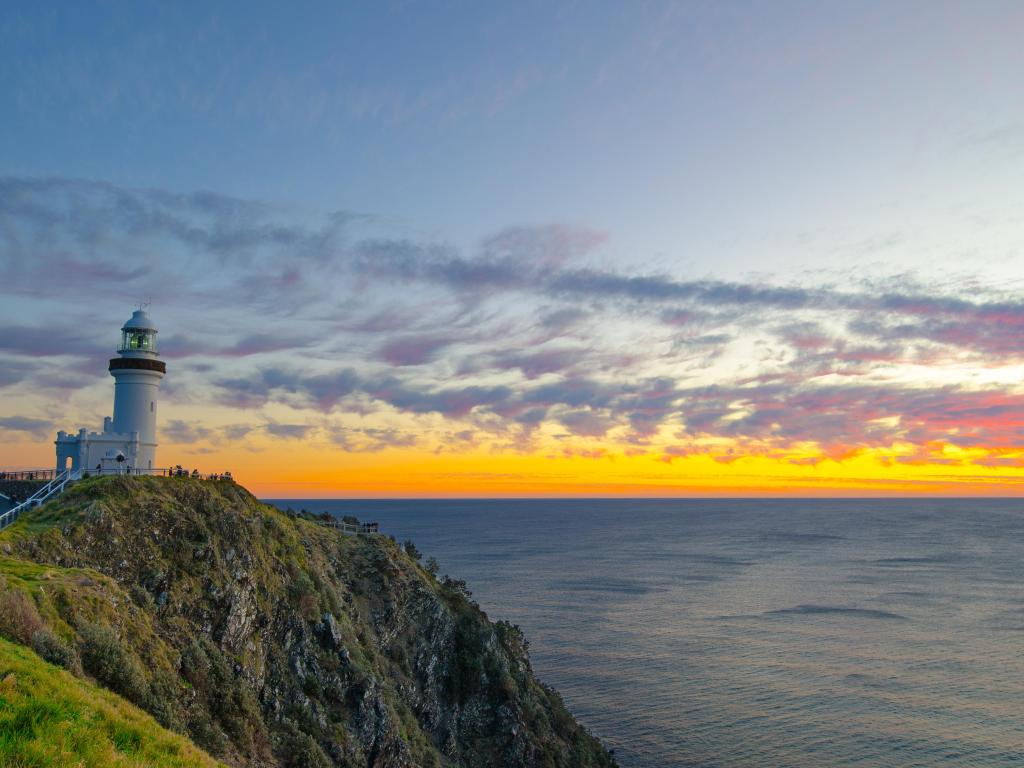 Best road trip route from Sydney to Gold Coast
A road trip from Sydney to Gold Coast is a fabulous drive which offers plenty of gorgeous views and notable points of interest.
It's also a fairly easy drive to undertake with clear signposting, very good roads and plenty of small towns that offer opportunities to refill your gas, take a bathroom break, or grab some food.
The Pacific Highway Route
From Sydney, the Pacific Highway will take you all the way to the Gold Coast, a superb drive that enables you to visit a number of fantastic beach destinations. One of the most famous of them is Palm Beach, which you may well recognise as the setting for the TV show Home & Away.
Leave Sydney on the M1, which starts just north of the Harbour Bridge, then change onto the M2 and A28 before merging back onto the M1 - the Pacific Highway. Although the route name switches between M1 and A1 and points along the way, you'll essentially follow the same road all the way to Gold Coast.
On the way you can take in Terrigal, which boasts a fabulous wide stretch of golden beach.
A little further north you'll pass Coffs Harbour, where in addition to the stunning coastline you can visit the Big Banana - the biggest amusement park on this stretch of coast, complete with the world's largest banana.
Make sure to check out the charming coastal town of Yamba, and the chilled, laid back vibes of Byron Bay as you continue on up the Pacific Highway.
All of these beach side destinations will give you plenty of opportunities to swim, surf, paddleboard, kayak or undertake a wide range of other water sports.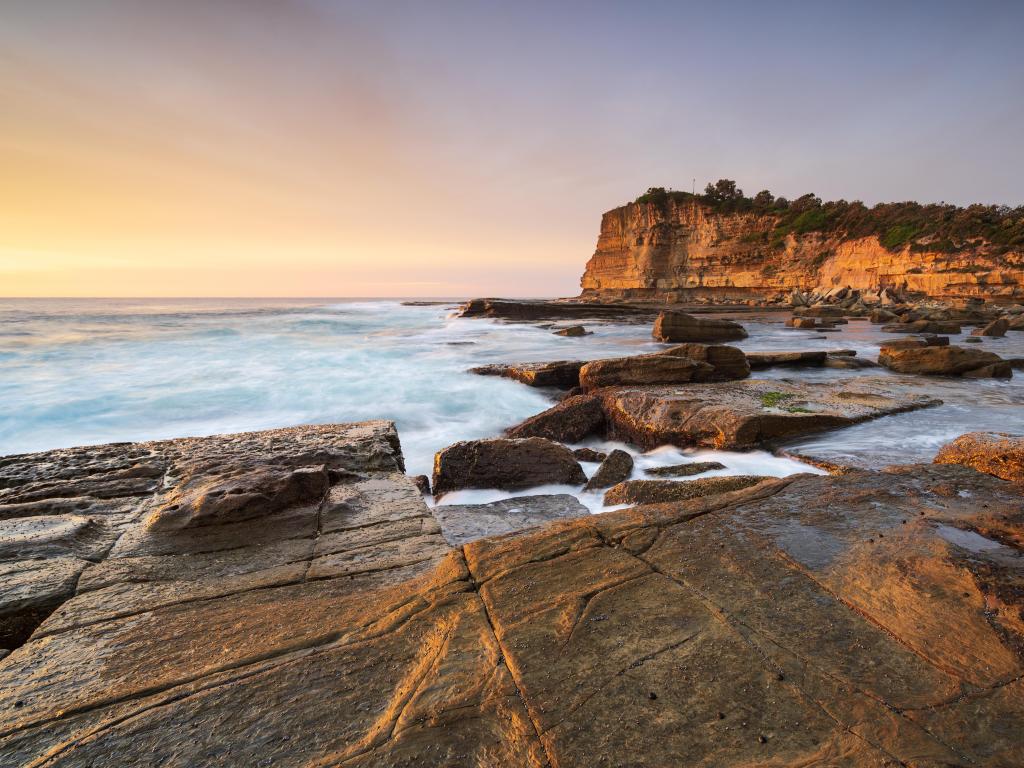 The New England Highway Route
The New England Highway will take you through the heart of The Hunter Valley.
To get there, start off leaving Sydney via the M1 and A1, as with the Pacific Highway Route, as far as Seahampton, where you'll turn onto the M15.
The M15 leads you through the Hunter Valley, where the delightful scenery offers you views across some of Australia's finest vineyards. You'll have plenty of opportunities to stop off at the wineries on this route, to visit their cellar doors where you can enjoy tastings and charcuterie boards.
If you take a short detour along Lovedale Road, Wine Country Drive and Broke Road you'll reach Pokolbin, or carry on until the M15 becomes the A15 to stop at Muswellbrook. Both towns contain a range of world class wineries, including Ivanhoe Wines, the Waverley Estate and the Wynwood Estate.
Continue further along the A15 past Willow Tree and you will reach Tamworth, which is home to the second biggest country music festival in the world. Here, turn right onto the B56/A15 to continue your drive along the New England Highway.
Where the roads separate at Bendemeer, stay on the A15 through Uralla to reach Armidale. This town in the Northern Tablelands has been labelled the 'Cathedral City' on account of its stunning architecture.
Continuing on you can make a detour to Glencoe, which features the Red Lion Tavern, a traditional old English-style pub that is definitely worth stopping in for a pint.
Otherwise, at Gleninnes turn onto the B76 Gwydir Highway, which takes you past a series of spectacular national parks. Gibraltar Range National Park and Washpool National Park are both accessible from the B76 and offer some fantastic hiking opportunities.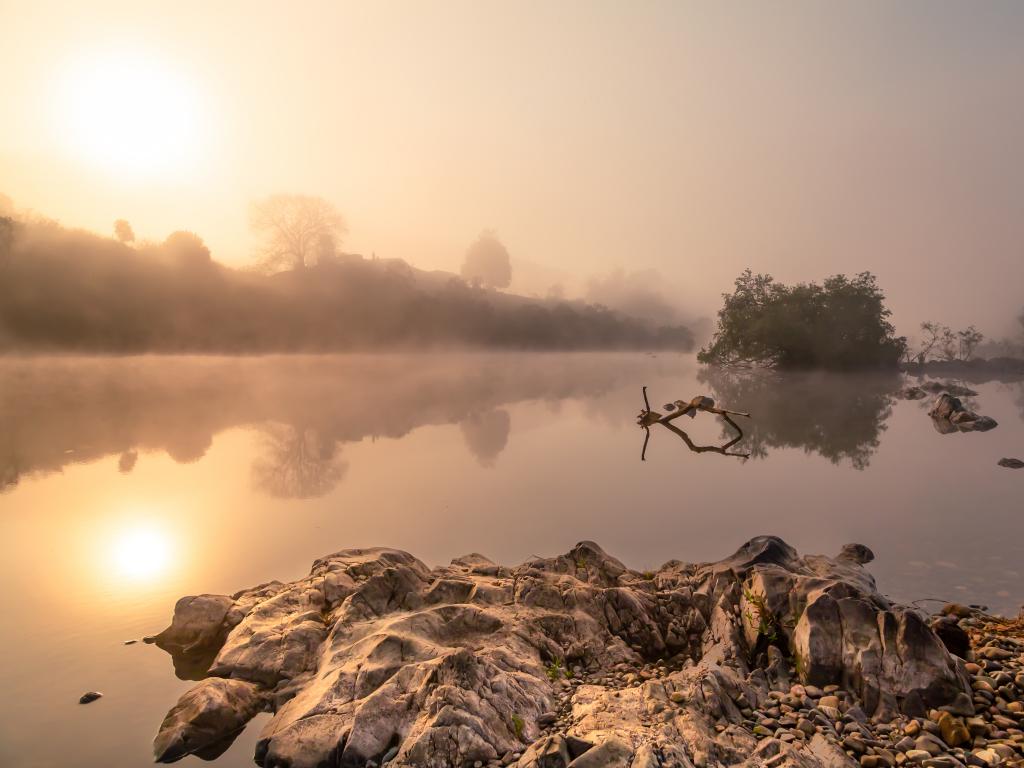 Further along the road, a trip to Nymboida National Park lets you get even further off the beaten track. Note that a 4-wheel-drive vehicle is recommended to get into the heart of this national park.
Or for a different sort of experience, book ahead for a thrilling rafting trip along the Nymboida River - you can arrange for pick up in Grafton for easier access to the park.
As you approach South Grafton, take Charles Street then turn left to briefly follow the B91 towards Grafton centre, before turning right at the roundabout onto Big River Way. This takes you to the Pacific Highway at Tyndale - then simply follow the Pacific Highway Route all the way to Gold Coast.
Best places to stop between Sydney and Gold Coast
Whichever route you decide to take, we recommend making at least one, if not a couple of overnight stops.
There are lots of fantastic places you can choose to stay at, but here are some of our favourites.
Seek out koalas in Port Macquarie
Located at the mouth of the Hastings River around 4 hours out of Sydney, just short of the half way point of this route, Port Macquarie is a great place to take a break on your drive if you are taking the Pacific Highway Route.
Historically a penal colony, Port Macquarie is better known now for its fantastic beaches and the diversity of wildlife. In fact, this seaside town also has the highest koala population on the east coast of Australia. If you're not lucky enough to spot one in the wild you can meet them at nearby Billabong Zoo.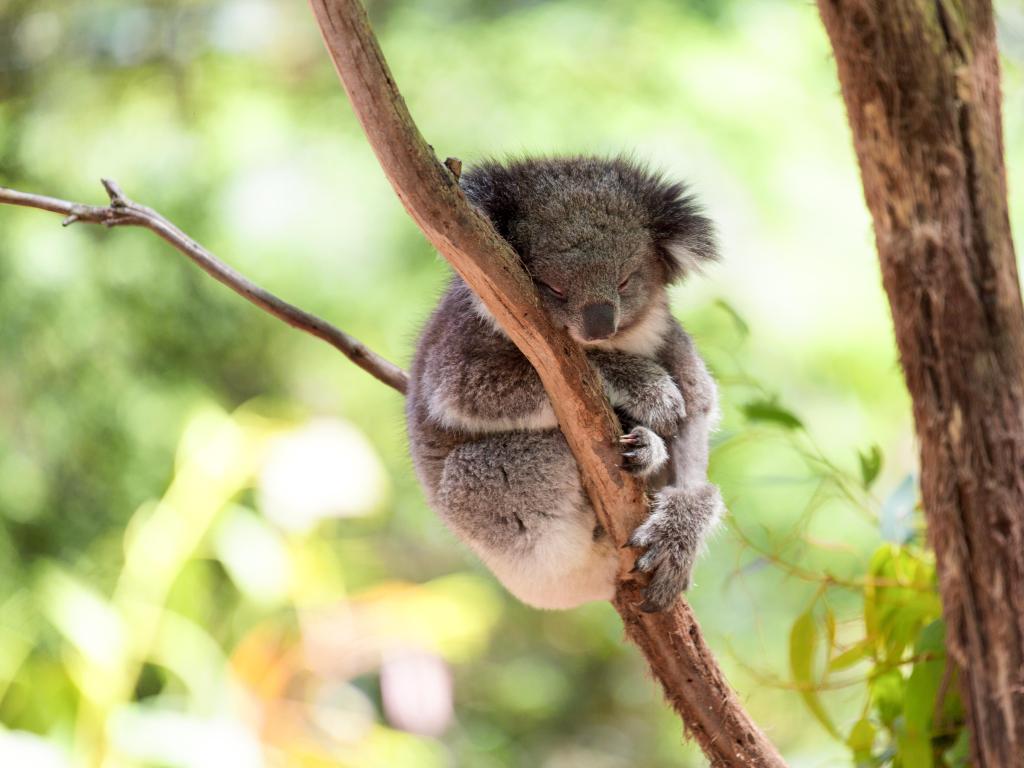 If you want to find out more about the past of Port Macquarie and surrounding areas, the Hastings Historical Society Museum is a great place to start. Then take the short drive to Sea Acres National Park for a glimpse of the coastal rainforests that the first European settlers here would have been greeted with when they arrive.
Wrap the day up with some time on one of the city's stunning beaches - the sweeping wide sands of Lighthouse Beach are a great place to start.
After a day of driving and exploring, you'll want to find somewhere relaxing to recharge your batteries - and The Ana Mandara Luxury Bed & Breakfast is the perfect place for that. Set on two beautiful acres that overlook the Hastings River, the property is within a five minute drive to five different beaches.
The town centre is still only a short drive if you want to check out the local bars and restaurants, or maybe just chill out and relax in the onsite hot tub.
Embrace the chill out vibes of Byron Bay (Pacific Highway Route)
Boasting fantastic beaches, verdant hinterland and a distinctly relaxed ambiance, you should definitely take the opportunity to embrace the chill out vibes of Byron Bay.
Nearby also, is the iconic Byron Bay Lighthouse. This is first place in Australia to witness the sunrise every morning. So if you can get up early enough, you'll be able to check it out in all its glory.
If you're going to be spending the night in town, chances are you want somewhere right by the ocean, and close enough to Byron Bay's restaurants and bars that you won't have to get back in the car again after a day on the road. Beach Hotel Resort offers you just that, just a stones throw from Byron Bay Main Beach this popular hotel boasts amazing sea views in the heart of the action.
Right at the doorstep of the Beach Hotel, known locally as 'The Beachy', you can enjoy the beautiful spa swimming pool and hot tub in the day, and then live music each night. There promises to be plenty going on once the sun goes down!
Alternatively, if you're looking to stretch your budget on a really stylish accommodation option, look no further than The Villas of Byron, where self-contained apartments come with private pool and hot tub. There's even a resident chef who can make you exceptional 3-course meals, as well as fabulous sushi and seafood platters.
Situated right near Main Beach, the accommodation is very close to Byron's main strip of cafes and bars, which will be very handy for you when you want to head out for a night on the tiles.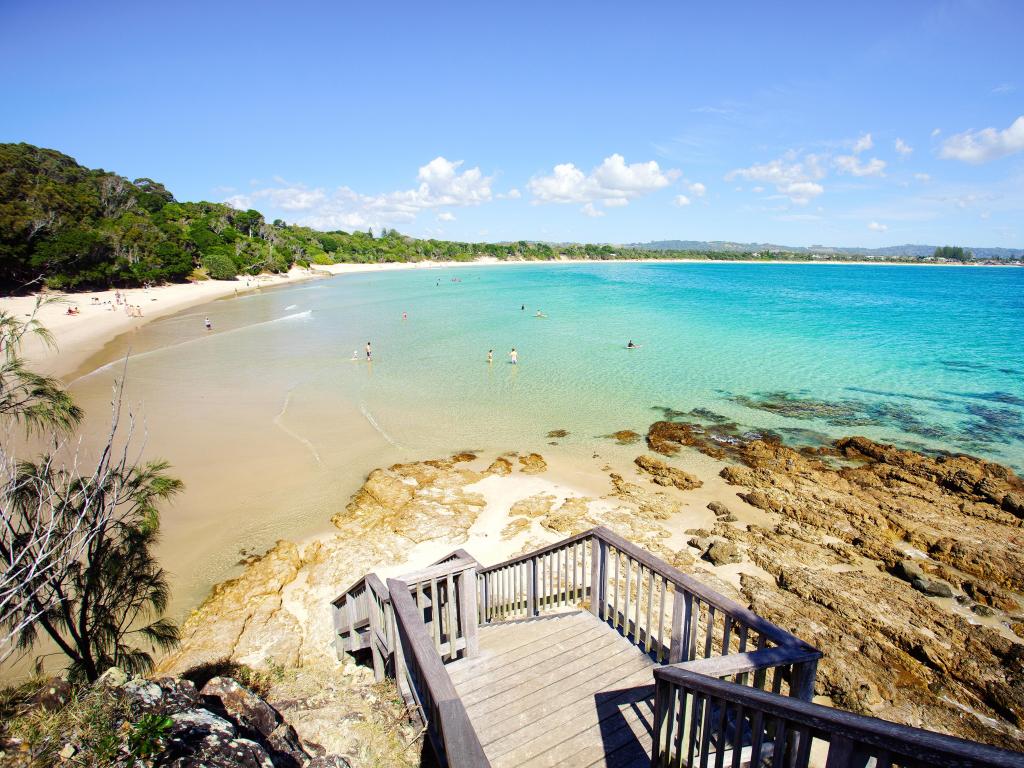 Take a detour through the Hunter Valley (New England Highway Route)
If you are a wine lover then the New England Highway gives you plenty of opportunity to visit any number of wineries.
You will find a lot of them are located in and around Pokolbin, so it's worth staying overnight here to enable you to leave the car behind and check a few out.
If you are looking to stay somewhere with the 'wow' factor then look no further than Spicers Guesthouse. This fabulous 5-star guest house is incredibly stylish and modern throughout, with a concierge service to accommodate all your needs.
Sit back in the beautifully designed rooms admiring the garden views, or get a closer look by heading to the large sunken outdoor seating and firepits set in the lush landscaped grounds.
With a gorgeous swimming pool, tennis courts, and bicycle rental to explore the grounds, there is plenty to do in the day. Come evening, make sure to book a table at Éremo Restaurant on-site to sample delicious, modern Italian cuisine. A perfect end to the day.
Things to see on a road trip from Sydney to Gold Coast
When researching all the things you can see and do on a road trip from Sydney to Gold Coast, you'll find out there are plenty of options.
To help you decide, we have put together this shortlist of some main highlights you should visit.
Pacific Highway Route:
Palm Beach – Walk along the famous twin beaches that are used as the setting of Summer Bay in the legendary soap opera Home and Away.
Terrigal – Swim, surf, walk or jog on Terrigal's iconic long stretch of golden sand. Enjoy fish and chips, on its fabulous esplanade whilst shaded under stately Norfolk Pines.
Lake Macquarie – Take a dip in, or go fishing and kayaking at, the Southern Hemisphere's largest coastal saltwater lake.
Crowdy Bay National Park – Marvel at the kangaroos who swim and hop around the surf every morning at sunrise.
Dorrigo National Park - Take a detour inland from Coffs Harbour along Waterfall Way to hike through rainforest and soak in the stunning views from the elevated walkway.
Coffs Harbour - Have your photo taken at the iconic Big Banana. Also get up close and personal with dolphins at the Dolphin Marine Conservation Park.
Yamba – Catch epic waves. at fantastic beaches, where you might only be one of a handful of people there.
Byron Bay – Immerse yourself in the chilled out vibes of one of Australia's most famous coastal towns. Surf at its wonderful beaches, enjoy its vibrant arts scene and fantastic cafes and bars, and be one of the first people in Australia to glimpse the sunrise at the Byron Bay Lighthouse.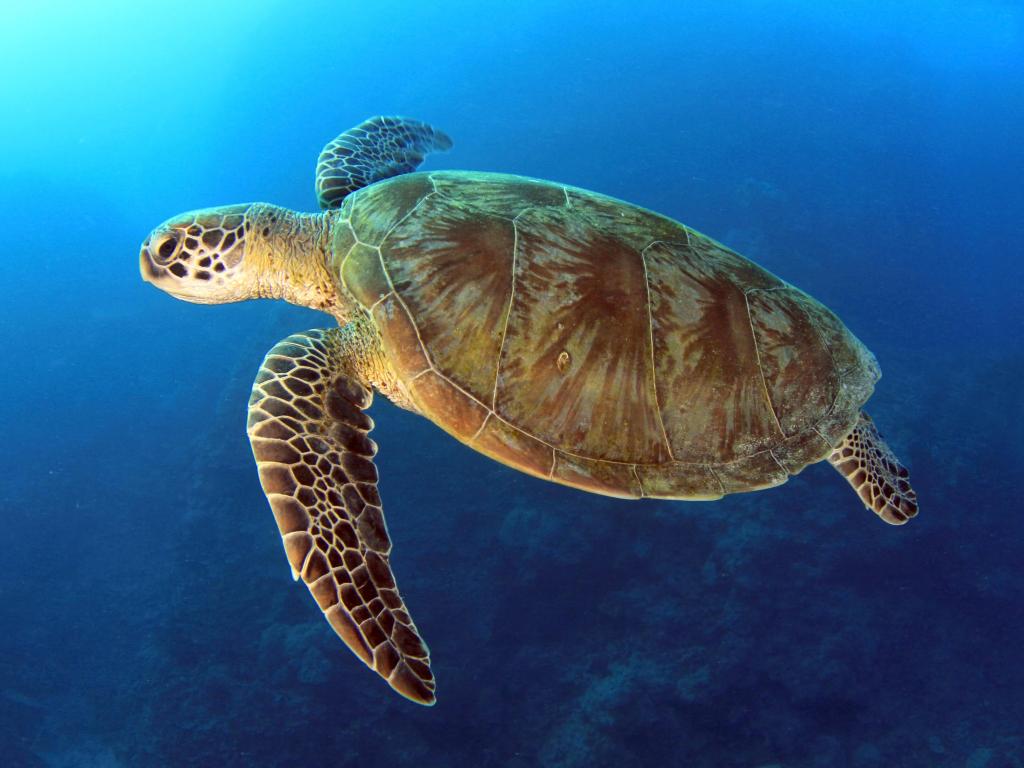 New England Highway Route:
Barrington Tops National Park - Go bushwalking, mountain biking, kayaking and abseiling at this splendid Australia World Heritage Area.
Hunter Valley – Visit the cellar doors of some of Australia's most celebrated wineries.
Armidale - Check out the gorgeous architecture of 'Cathedral City'.
Glencoe - Enjoy a pint at a traditional English old style pub called 'The Red Lion'.
Washpool National Park - With hiking trails of different lengths and difficulties, expect to see waterfalls, lush forest and beautiful birds.
Nymboida River Rafting - Pick up a pre-booked tour from Grafton or Coffs Harbour to experience spectacular views of this rugged river valley from a different perspective.
Best time to go on a road trip from Sydney to Gold Coast
A road trip from Sydney to Gold Coast is one you can do all year round. With temperatures on the coast in winter tending to stay mild - ranging from 10 to 20 degrees - you'll probably be able to enjoy the many outdoor attractions of the Pacific Highway Route in the cooler months from June to August.
However, to really experience the beaches at their best we would recommend taking the Pacific Highway Route between February and April or September to November. With average temperatures around 25 degrees, you'll avoid the sweltering heat of the summer period, and also some of the crowds.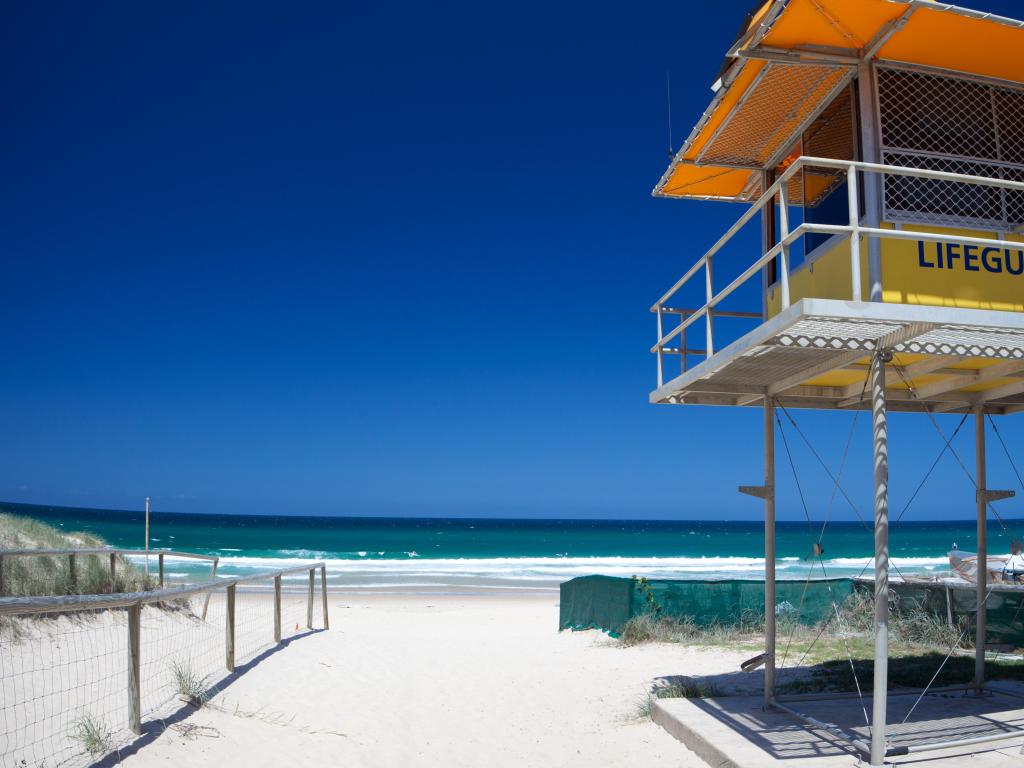 If you travel in the spring you might also get lucky and spot whales on their migration along the coast of NSW and Queensland.
Just be aware that many schools take breaks in early April and early October, which might make for a more crowded getaway and higher accommodation prices.
The New England Highway Route is also one we'd recommend taking in spring or autumn. With parts of the route at higher altitude, temperatures can drop close to freezing in the winter months. Whereas in spring you can enjoy seeing the route coming back to life, with wildflowers blooming along the Hunter Valley.
If you do decide to travel in the summer, try to visit the wineries of the Hunter Valley during harvest - the culmination of a year's hard work for the wine grower.
Whatever time you decide to travel, make sure your vehicle is fully roadworthy before you go. Neither of these routes take you into the most remote regions of Australia, but you still might experience some long stretches between stops that you need to be prepared for.