Road Trip from Austin to Seattle
A road trip from Austin to Seattle is a fabulous way to explore the Pacific Northwest. It's a long expedition, but as you will get to visit some of America's most charming cities, outstanding national parks, and famous landmarks, it's an adventure you are sure to love!
You can take a number of routes for this road trip, with the most direct 2145 mile journey taking 33 hours of pure driving time. Depending on which way you go stop offs can include Big Sur, the Rocky Mountains, Utah desert, Salt Lake City and Portland.
This is just a handful of all the amazing places to visit during this once-in-a-lifetime adventure. So please keep reading until the end to find out more about them.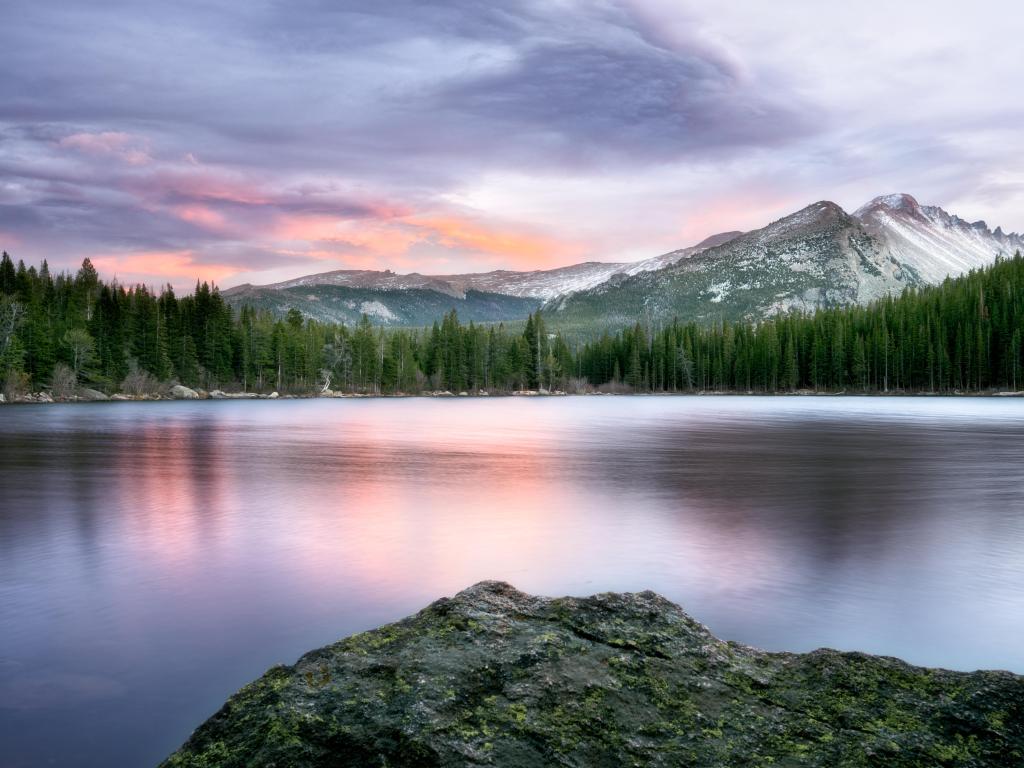 How far is Seattle from Austin and how long will the road trip take?
Comparison of road trip route options between Austin and Seattle

| Route | Distance | Driving Time |
| --- | --- | --- |
| The Utah Desert Route | 2,145 miles | 33 hours |
| The Colorado Rockies Route | 2,225 miles | 33 hours |
| The Pacific Coast Highway Route | 2,515 miles | 37 hours 30 minutes |
The most direct route between Austin and Seattle will take around 33 hours to complete the 2145 mile distance.
Staying on the interstate, this route will take you through New Mexico and the Utah desert, before heading into Idaho, Oregon, and Washington state.
An alternative drive will see you pass through the magnificent Rocky Mountains. This will veer you further north up Texas and into Colorado, where you will pass the Rockies. You will also traverse through parts of Wyoming before connecting to Salt Lake City and then up to Washington State, (again via Idaho and Oregon).
If you have a more time available a third option is to drive from Austin to San Diego in California. Passing through New Mexico and Arizona, you will then head up to the Pacific Highway towards San Francisco and Redwood National Forest before finally reaching Seattle.
Best road trip route from Austin to Seattle
The beauty of a road trip from Austin to Seattle is that there is no 'best' route. Just the route that is best for you!
All routes offer different types of scenic drives – through mountains, deserts, or coastline. All of which are equally breathtaking. So really you just need to pick the one that works best for you.
How to drive from Austin to Seattle
The map above shows our suggestions for the best road trip routes between Austin and Seattle. Keep reading for detailed descriptions of both routes, where to stay on either, and the best things to do on the way.
The Utah Desert Route
From Austin you will head to Albuquerque in New Mexico, passing by beautiful Buchanan Lake, the lively city of San Angelo and the mysterious city of Roswell - which is best known for its infamous 1947 UFO sighting.
To do this you will need to follow a combination of Highway 71, US Route 87, Highway 137, US Route 380, US Route 285 and Interstate 40.
From Albuquerque you will then head towards Moab and Salt Lake City. This will take you past the magnificent Arches National Park and the sensational Utah Desert, along US Highway 550, US Highway 491, US Highway 191 and US Highway 6.
From Salt Lake City the Interstate 15 and Interstate 84 will lead you past Boise, the Salmon-Challis National Forest, and the mighty Columbia River en route to Seattle.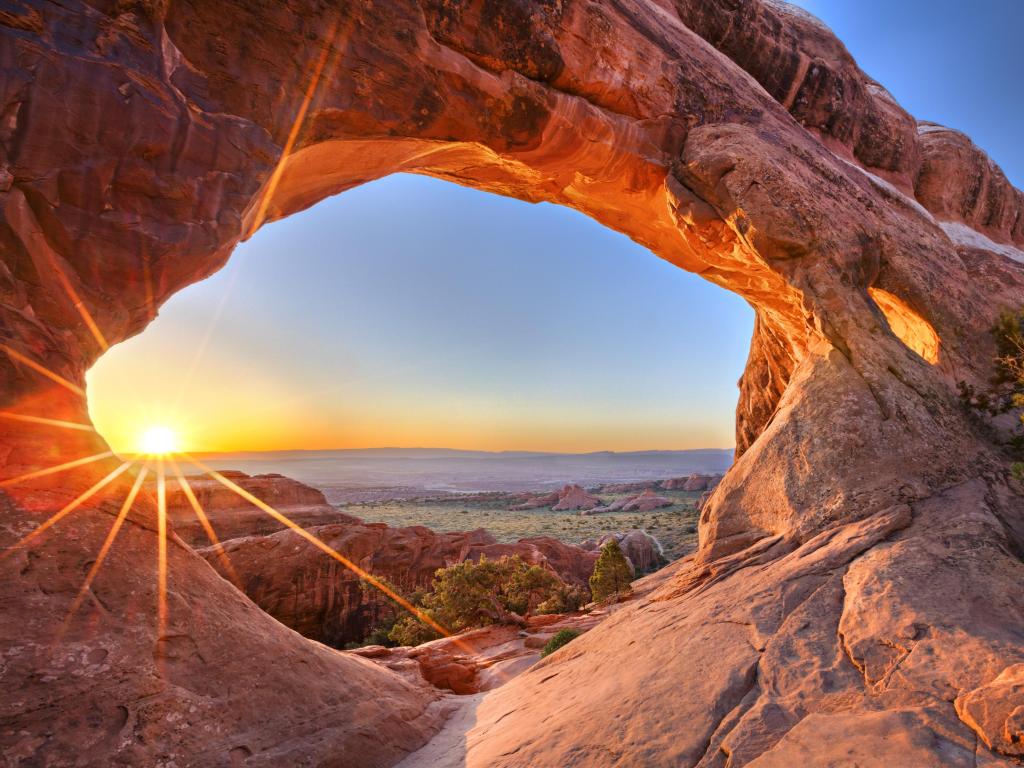 The Colorado Rockies Route
If you want to see the Colorado Rockies you will need to take the US Route 183 and US Route 84 towards Lubbock, especially if you are a Buddy Holly fan. Famed as his place of birth, it has a number of attractions you are sure to love.
From Lubbock head up on historic US Route 66 to Amarillo, where you might want to take part in the world-famous steak challenge at The Big Texan Steak Ranch.
If you do accept this challenge, you will have plenty of opportunity to digest the food as you drive through the Rocky Mountains, to and beyond Denver on Interstate 25.
After checking out the 'Mile High City', Interstates 80 and 84 will take you to Laramie in Wyoming, where you will be able to take in some western and railroad history, before reaching with Salt Lake City. From this point, you can follow the Utah Desert Route to reach your destination.
Pacific Coast Highway Route
California, and in particular its exceptional coastline, is the perfect landscape for any road trip. This is why you might want to see as much of it as you can on your road trip between Austin and Seattle.
To do this, you will first need to drive along Interstate 10 to Los Angeles. Essentially one straight road, this will take you past the likes of Fredericksburg, the Caverns of Sonora, Tucson, and Phoenix.
From Los Angeles you will be able to take the incredibly scenic Pacific Coast Highway and then Interstate 5, to Seattle.
During this section of the drive you will pass San Luis Obispo and the spectacular scenery around Big Sur, where the ocean meets the mountains. You will also get to check out Monterey, San Francisco, the incredible trees of the Redwood National Forest, Portland, and the imperious Mt Hood.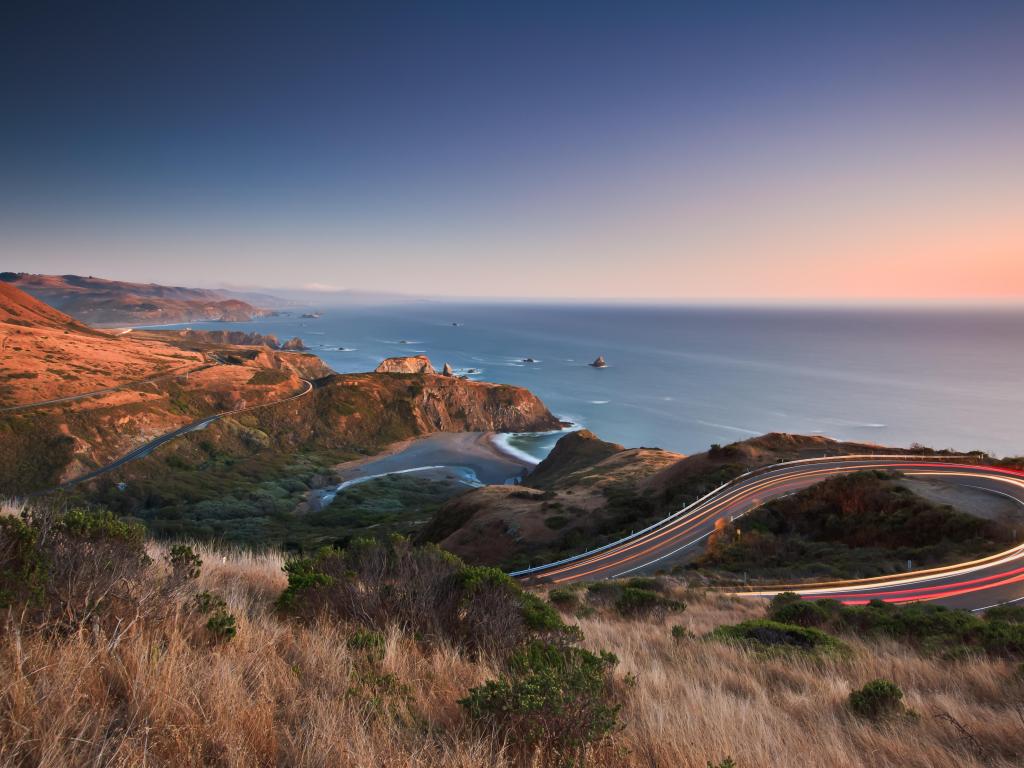 Best places to stop between Austin to Seattle
For all these routes, you will clearly need to make at least two, if not three overnight stops.
The choices open to you depend very much on which route you take. But a couple of great options are as follows:
Check out what makes Phoenix such an in-demand city!
Apparently, Arizona's state capital attracts more new residents than any other city in America. So if you take the Pacific Coast Highway Route, it is definitely worth discovering its appeal.
The Arizona Biltmore is a great base for a short stay in the Phoenix area. A Waldorf Astoria Resort, it is a beautiful property set on 39 acres of spectacular gardens – which stand out like an oasis in the middle of the Sonoran desert.
The hotel has a world class on-site spa which offers a number of excellent treatments to rejuvenate your mind and body after a day or so of driving. It also has two fabulous 18-hole golf courses if you fancy a round; and with 5 exceptional restaurants to choose from you certainly won't go hungry either.
Phoenix is known for having some of the hottest bars and nightclubs in the USA, and as this luxury five star hotel is located just a 15 minute drive from downtown, you will easily be able to get to, and from them by taxi.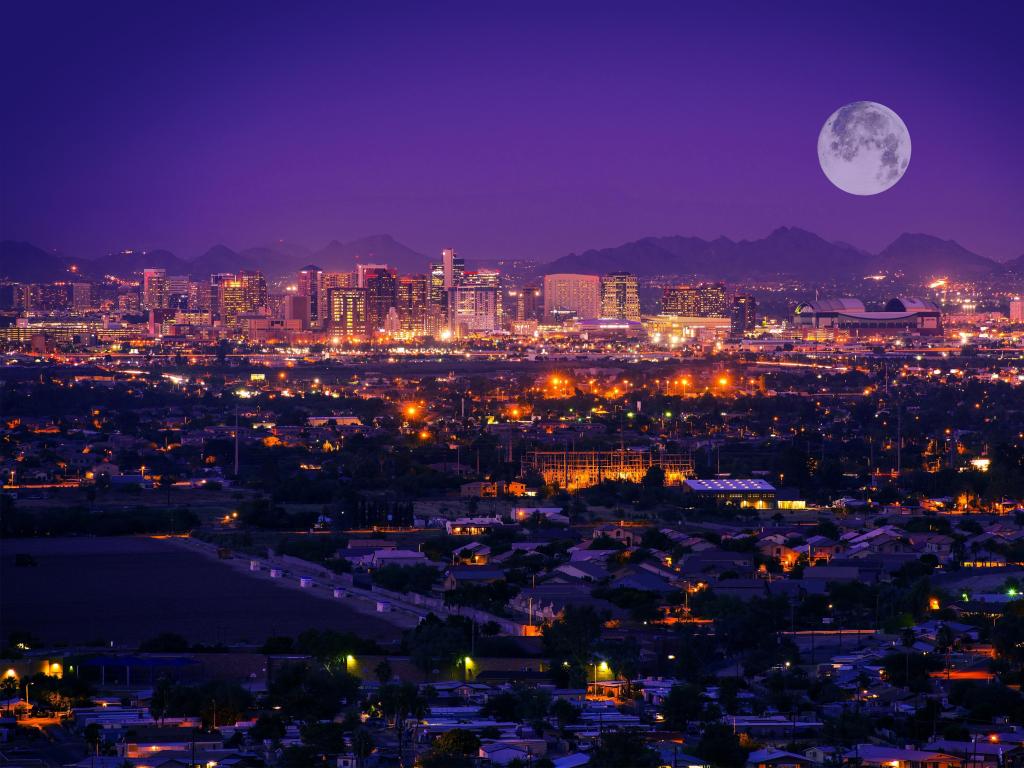 Recharge your batteries in Salt Lake City
After taking in the incredible natural beauty of the Utah desert, or the Colorado Rockies, you should enjoy a rest in Salt Lake City.
Located right in the heart of downtown, the Grand America Hotel is a striking, memorable destination in itself. What makes this hotel so appealing is that it offers beautifully appointed, spacious, and comfortable rooms, which you will really appreciate after spending so much time in your car.
You should also enjoy the opportunity to unwind in both their indoor and outdoor swimming pools, or treat yourself to some well-deserved pampering, at their full service spa.
Its convenient location means the city's big attractions like the Natural History Museum, Temple Square and Hogle Zoo are easy to get to, if you are in mind to visit those places.
Things to see on a road trip from Austin to Seattle
Its difficult to know where to start, when planning all the things to see and do on a road trip from Austin to Seattle.
But it is especially hard given the different routes you can take. To help you we have put together this list of major highlights, and points of note, between the two destinations.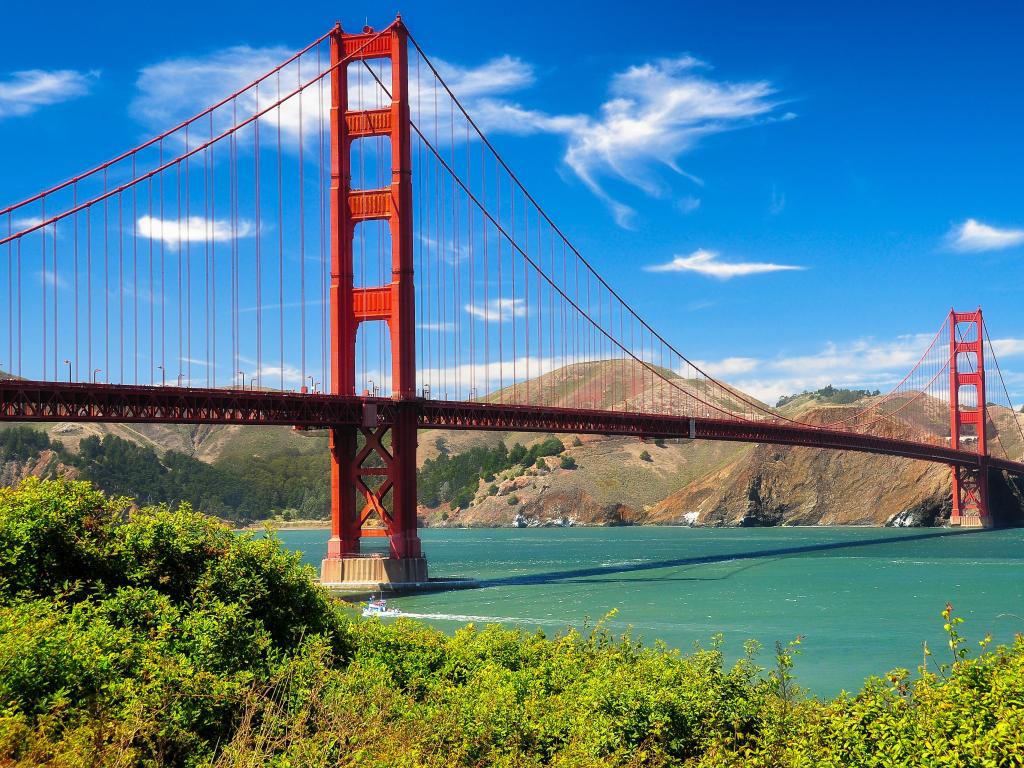 We recommend you visit as many of them as you can.
Fredericksburg - Cool town with a stunning setting. Known for its wineries, boutique shops, excellent restaurants and rich German heritage.
Caverns of Sonora – World class cave system that is a National Natural Landmark. Features a fantastic collection of helictites and other calcite crystal formations.
Tucson – A must visit for all foodies. Tucson was the first city in the world to be awarded the title of the 'World City of Gastronomy' by UNESCO.
Phoenix - The perfect stop for golf lovers, Arizona boasts a number of Jack Nicklaus designed courses. Also lauded for its fabulous nightclubs and deluxe spa resorts.
Albuquerque – Boasts a lovely blend of Latino and Native American cultures, as evidenced by its striking adobe architecture and fantastic cuisine.
Los Angeles – The 'Entertainment Capital of the World', known for Hollywood and Universal Studios, Beverly Hills, Rodeo Drive, Venice Beach and Sunset Boulevard.
Rocky Mountain National Park – Spanning the Continental Divide, the magnificent scenery encompasses breathtaking protected mountains, forests, and alpine tundra. If you are visiting Rocky Mountain National Park, keep in mind that the national park uses a timed entry permit system. Please check the national park's website to see if you need to make a reservation before your visit.
San Luis Obispo – 'The happiest city in America' is home to Pismo Beach. Known for its gorgeous Spanish style architecture and the infamous Bubblegum Alley.
Big Sur – One of California's most beautiful stretches of coastline, showcasing where the Santa Lucia mountains and the Pacific Ocean spectacularly meet.
Monterey - Home to the iconic Cannery Row, which was immortalized by John Steinbeck. Boasts the beautiful Monterey State Beach and famous aquarium.
Arches National Park – Sensational national park which is home to an incredible selection of natural landscaped arches. You might need to make a reservation for a timed-entry permit while visiting Arches National Park. Please check the national park's website for up-to-date information.
Salt Lake City - A great base to enjoy a number of world class ski resorts. Also features the outstanding National History Museum and delightful Liberty Park.
San Francisco - The 'Golden City' possesses world class tourist sites like Alcatraz, Golden Gate Bridge, cable cars, Lombard Street, Ghirardelli Square, and the historic district of Haight-Ashbury.
Boise – Beautiful State capital of Idaho known as the City of Trees. Renowned for its beautiful architecture, gorgeous parks, and great food.
Redwood National & State Park – Stunning national park that houses some of the world's oldest and tallest trees, including the 115 meters high Hyperion.
Portland – Liberal and lively city with a noted hipster, coffee, art, and foodie scene.
Mt Hood – Stately, though dormant, volcano that provides plenty of opportunities for hiking, camping, and fishing. Visit Trillium Lake for a magnificent, reflected view on the water.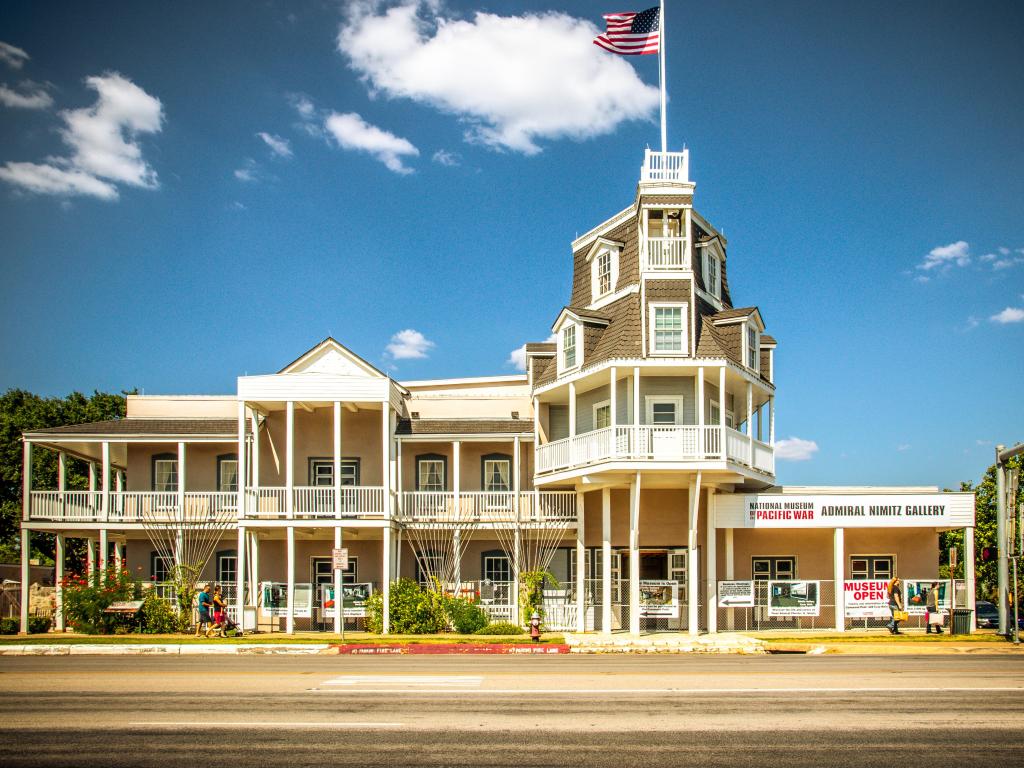 Best time to go on a road trip from Austin to Seattle
A road trip from Austin to Seattle is one you can undertake at any time of the year.
To experience the best views of the Pacific Coast Highway you should try and go during late spring or early fall.
Between July and August the weather is at its hottest, so you might want to avoid driving through the Utah desert then.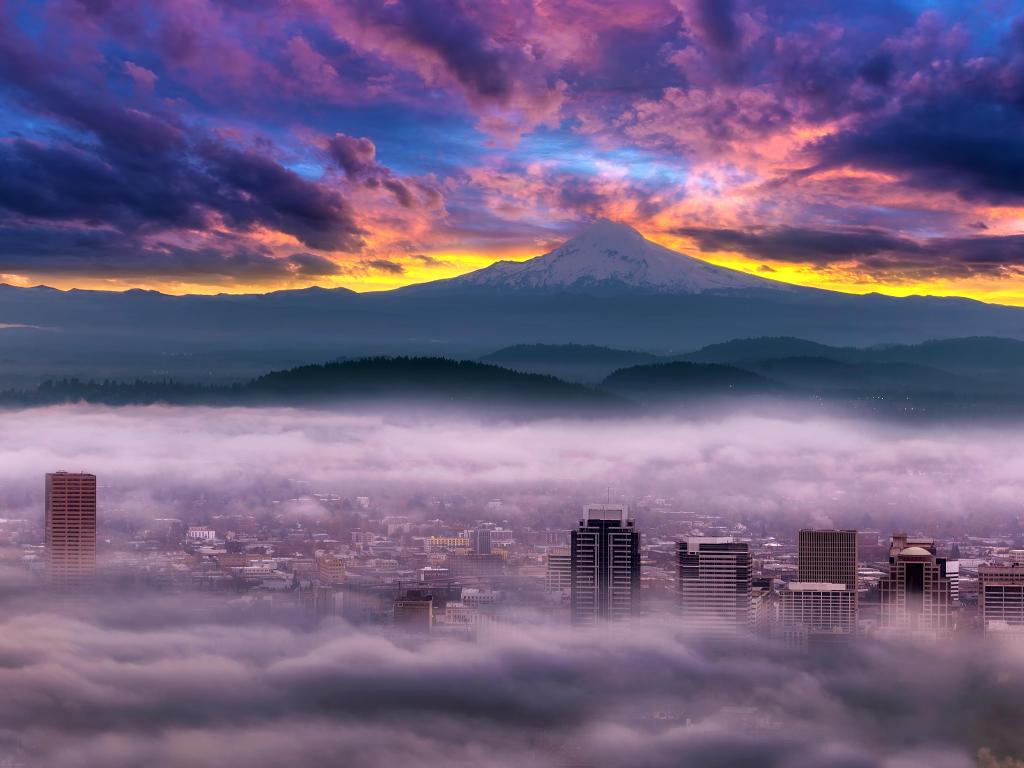 During the winter, it could be difficult to pass through the Rocky Mountains or some parts of Washington State due to snow. So consider packing your tire chains if traveling during these months.
Other than that you can start your adventure at any time. Just be mindful that traffic congestion and hotel prices are likely to be higher during the holidays, summer and at weekends.