Road Trip from Calgary to Los Angeles, California
If you're looking for a trip filled with contrasts and awesome landscapes, this adventure from Calgary to Los Angeles will certainly deliver. Whether you choose to travel through the red deserts of Utah and Nevada or down the stunning Pacific coast, this road trip to the "City of Angels" promises to be a memorable experience.
The 1,870-mile road trip from Calgary, Alberta to Los Angeles takes 24-31 hours to drive. Highlights include Glacier National Park, Salt Lake City, Las Vegas, Portland, San Francisco, Sacramento, Monterey, Santa Barbara and Kootenai National Forest.
To ensure you get the most from this adventure, we've selected the ideal routes and must-visit attractions. We also recommend some great overnight stops and the best times of year to travel. So, read on to find out all you need to know about planning an epic road trip from Calgary to Los Angeles.
How far is Los Angeles from Calgary, and how long will the road trip take?
Comparison of road trip routes between Calgary and Los Angeles

| Route | Distance | Driving Time |
| --- | --- | --- |
| The Utah Route | 1,610 miles | 24 hours |
| The Coastal California Route | 1,870 miles | 31 hours |
For this road trip, there are two diverse routes; one that takes you inland through Nevada and Utah and a second that traces the Pacific coast.
The shorter and more direct of the two is the 1,615-mile Utah Route, which takes around 24 hours to drive non-stop. This is the inland option. Landscapes include the forests of Alberta, and the deserts of Utah and Nevada.
The longer option is the Coastal California Route, at 1,865 miles and with a direct driving time of 31 hours. Highlights include Alberta, Spokane, Portland, and San Francisco, as well as some delightful California coastal towns.
For both routes, we recommend taking six to seven days to enjoy the trip. If time is limited, you could complete the Utah Route in three days and the Coastal California Route in four days.
Best road trip route from Calgary to Los Angeles
Both our routes take you to vibrant cities and awe-inspiring natural attractions on your way to sunny Los Angeles. Each route also has a distinctive vibe.
The Utah Route gives you the opportunity to spend time in Montana and Idaho, as well as Utah and Nevada. Highlights include Glacier National Park, Zion National Park, and Salt Lake City. If Las Vegas is on your travel bucket list, this route is a great chance to enjoy some time in "Sin City".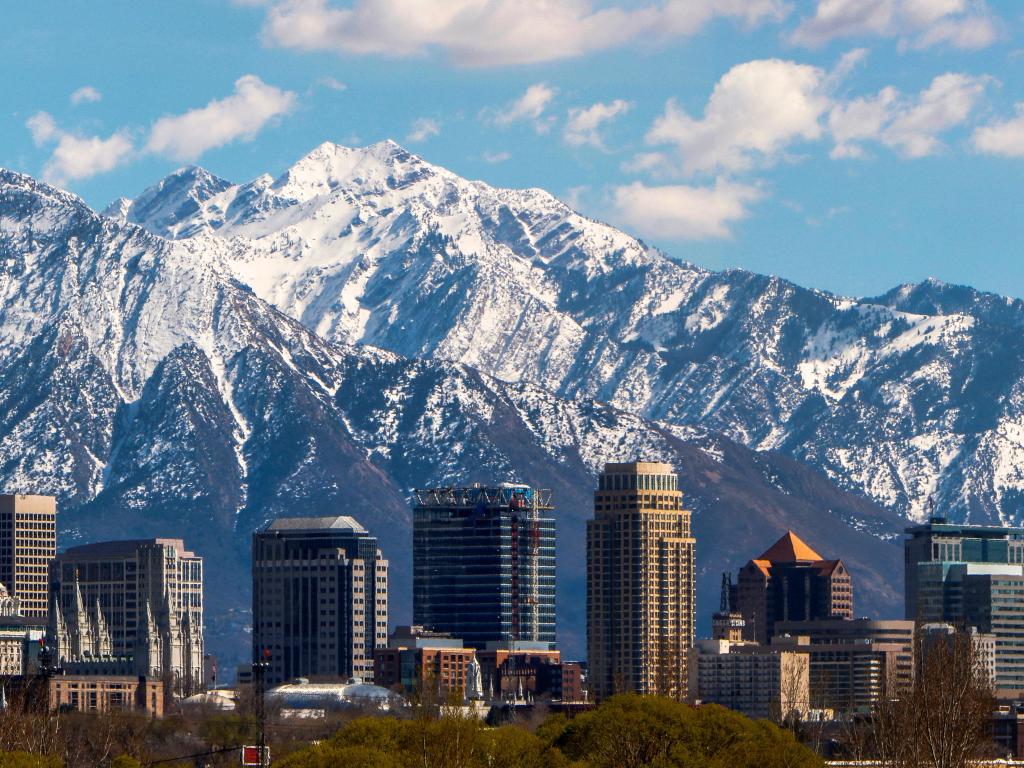 Meanwhile, the Coastal California Route offers an opportunity to meander down the Pacific Coast, enjoying laid-back West Coast cities, lovely beaches, and national forests. You can also detour to Napa wine country.
If you have the time, this is one adventure that would make the perfect round trip, so you can enjoy the best of both routes.
The Utah Route
For this route, leave Calgary heading south, via Highway 2. Continue south through Alberta, crossing the United States border into Montana. Enjoy a stop at Glacier National Park, then follow Highway 2 south on your way to Columbia Falls.
Drive south once more, through Flathead National Forest. At Butte, pick up Interstate-15 (I-15) South and cross into Idaho, close to Yellowstone National Park. Pass through Idaho Falls and cross the Utah state line as you continue on to Salt Lake City.
Leave Salt Lake City via I-15 South. Pass by Dixie National Forest and maybe enjoy a detour to Zion National Park. Cross briefly into Arizona and then Nevada, as you continue on to Las Vegas. Maybe enjoy a detour to Lake Mead or Red Rock Canyon.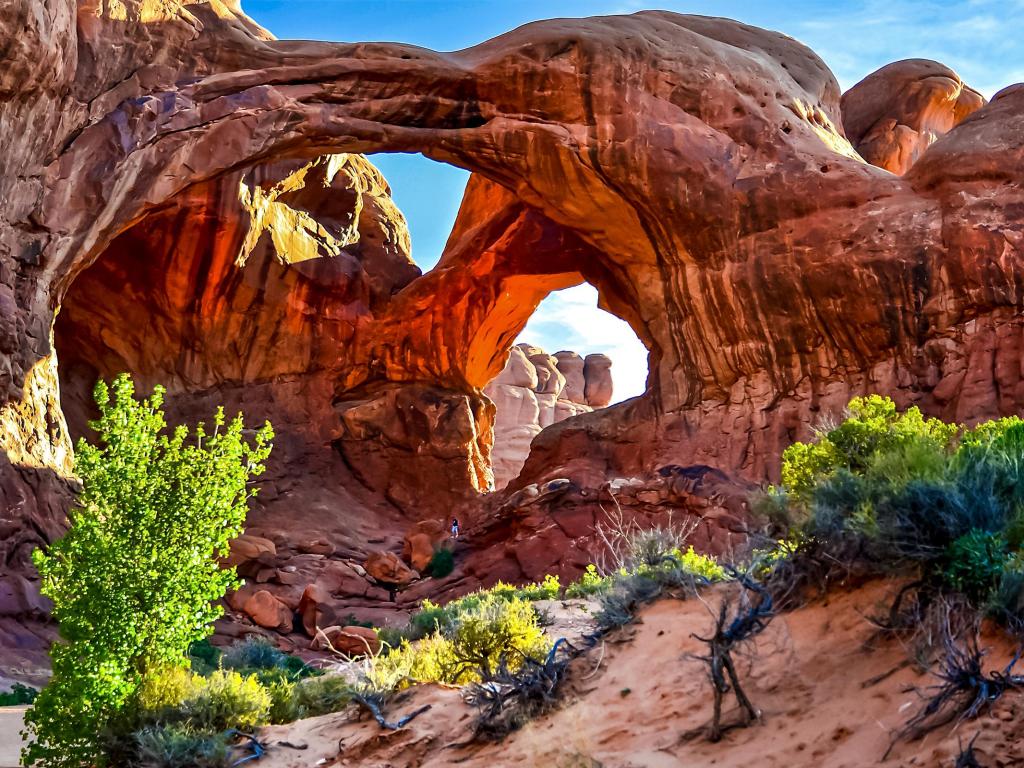 Follow I-15 South out of Las Vegas. Cross the California state line and stay on the interstate through Barstow and on towards your final destination, Los Angeles.
The Coastal California Route
Again, leave Calgary heading south, via Highway 2. However, for this route, enjoy a more leisurely drive through rural Alberta via Highway 22. Cross the United States border into Idaho. Pass by Kaniksu National Forest and Lake Pend Oreille on your way to Washington and the city of Spokane.
At Spokane, pick up I-90 West and enjoy a rural drive through the state. At the Columbia River, cross the Oregon state line. Take I-84 West and continue on to Portland.
From Portland, pick up I-5 South. Pass through Salem and Eugene, where you can stop off at Willamette National Forest or Umpqua National Forest.
Cross the state line into California and pass by Klamath National Forest and Six Rivers National Forest. Head south towards Sacramento, with a possible detour to Napa Valley.
From Sacramento, head towards San Francisco via the San Francisco-Oakland Bay Bridge. Continue heading south for San Jose, then get on US-101 South, which will take you to the Pacific coast.
Enjoy a drive down the coast, via Highway 1, past towns including Monterrey and Carmel, with a detour at Pfeiffer Big Sur State Park. Continue on to Santa Barbara, then take US-101 South to your final stop, Los Angeles.
Best places to stop between Calgary and Los Angeles
There are plenty of great places to stop along both our routes. In fact, you'll be spoiled for choice! Several of the towns and cities you'll pass through are deserving of an overnight stay. However, we've picked out just two, plus an excellent base once you reach Los Angeles.
A grand stay in downtown Salt Lake City
On the Utah Route, our recommended overnight stop is the state's capital, Salt Lake City. You'll reach the city at around the halfway mark of your trip. This city is famed for its multicolored lake, a phenomenon resulting from changes in salinity levels.
Visitors flock to Salt Lake City to enjoy the beautiful surrounding natural landscapes, as well as the many museums and cultural highlights. The city is also known for its Mormon architecture and is also popular among skiers, having hosted the 2002 Winter Olympics.
Among the attractions are the Natural History Museum of Utah and the 10-acre Temple Square complex, with its stunning architecture and beautiful greenery. The city is also home to the Utah Jazz NBA team.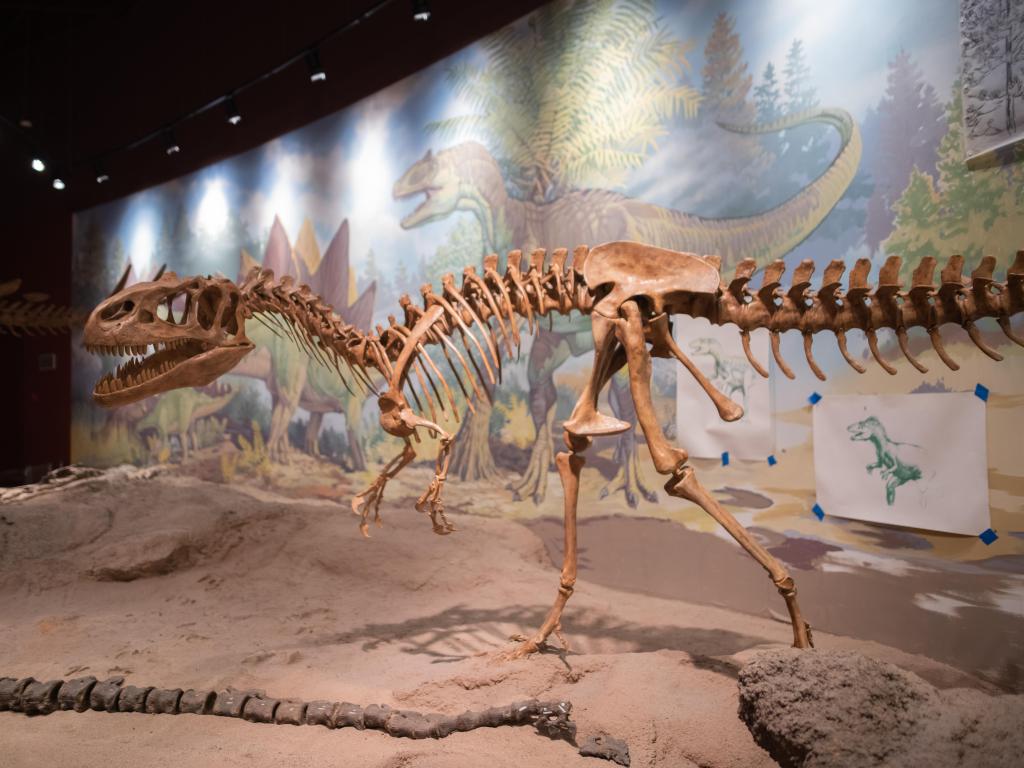 A great hotel for your overnight stay is the majestic Grand America Hotel. This impressive downtown hotel is ideally situated for enjoying Salt Lake City's main attractions. Salt Lake City Hall, the Museum of Church, and Washington Square Park are all within easy reach.
Back at the hotel, you can enjoy amenities including the indoor and outdoor pools, gym, and full-service, five-star spa. If you're here at the weekend, be sure to savor the award-winning Sunday Brunch. You can also indulge in the high tea served in the Lobby Lounge, with courtyard views.
The hotel even features an on-site bakery serving delectable fresh French pastries, while The Gibson Lounge offers cocktails and brews in Golden Age style.
Luxury and convenience in Portland
Our choice for an overnight stop on the Coastal California Route is Portland, Oregon. Again, the city is about halfway along the route, so it makes a good place to take a lengthy break from the road.
One of the West Coast's most visited cities, Portland is famous for its lovely green space, burgeoning art scene, and its food and drink, notably its range of independent breweries and food trucks.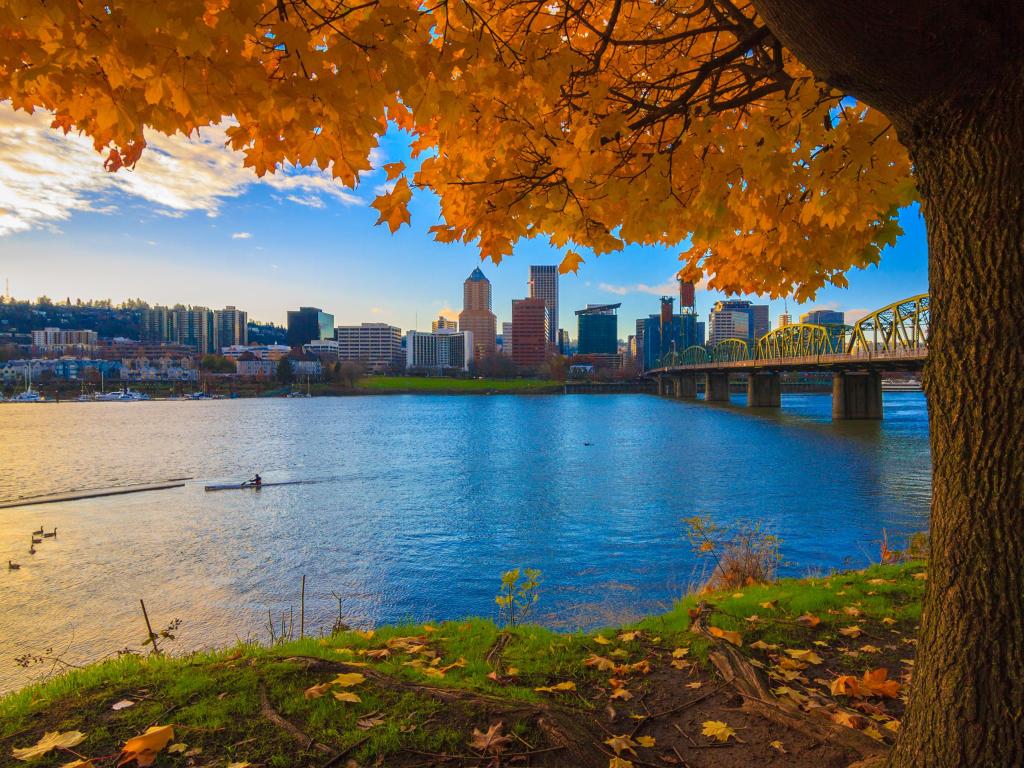 For an overnight stay, we highly recommend The Heathman Hotel, a well-regarded luxury landmark hotel located in the heart of Portland's cultural district.
The hotel features beautifully decorated suites and rooms, with amenities that include a gym, library, and on-site art gallery. You can even benefit from a soothing in-room massage to unwind from the road.
When you want to explore, Portland Art Museum, Oregon Maritime Centre and Museum, the Lan Su Chinese Garden, and Oregon Zoo are all nearby.
If you prefer open space, the hotel is right by the Willamette River, with its 12 bridges. Governor Tom McCall Waterfront and Washington Park, downtown Portland's largest green space, are also within easy reach.
Where to stay when you reach Los Angeles
Once you reach Los Angeles, a great choice for a hotel is the chic Pendry West Hollywood. Located right on Sunset Boulevard, the hotel is in the heart of lively West Hollywood. All the nightlife of Sunset Strip is on your doorstep, with many of LA's main attractions a short drive away.
The hotel features a relaxing rooftop pool, fitness center, restaurant, and bar, as well as stylish rooms and suites, some with awesome views. Private parking is available (for a fee).
Things to see on a road trip from Calgary to Los Angeles
This is a road trip packed with fantastic things to see. We've picked out some highlights of each of our routes, so you can plan the perfect adventure.
Both routes
Okotoks Erratic, Alberta - The world's largest glacial erratic, this 18,200-ton quartzite formation ranges from light gray to pink and purple in color and is known commonly as Big Rock.
Bar U Ranch National Historic Site, Alberta - Bar U Ranch is a national historic site and "living museum" that offers hands-on ranching skills, horse-drawn wagon rides and heritage building walks.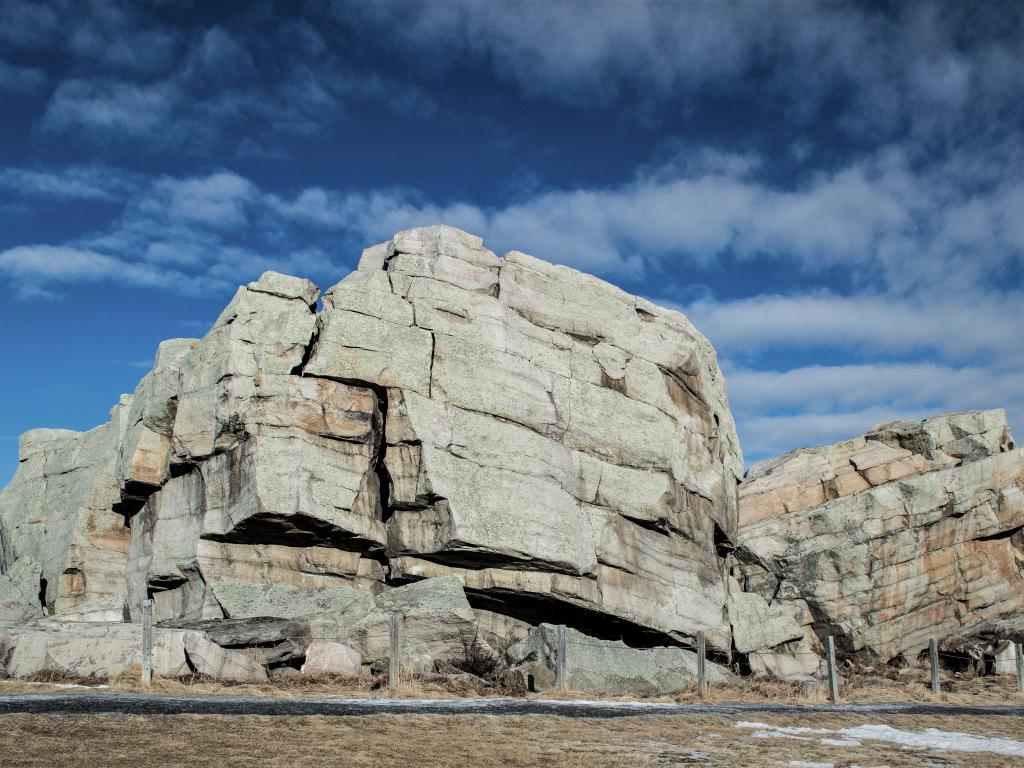 The Utah Route
Rocky Mountain Museum, Montana - With a focus on showcasing the history of Canadian pioneers who worked in lumber camps and sawmills, this museum also boasts a store featuring products by local artisans.
Cress Creek Nature Trail, Idaho - This partially wheelchair-accessible 1.25-mile trail winds along the Snake River and is the perfect spot to take a break from the road.
Museum of Idaho, Idaho - Established in 2003, this museum features interactive displays on the humanities and sciences, as well as the region's rich history.
Spiral Jetty, Utah - Created by American artist Robert Smithson in 1970, the Spiral Jetty is a sculpture winding into the Great Salt Lake, which is most visible during low water levels.
BYU Museum of Paleontology, Utah - This museum belonging to Brigham Young University is home to exhibits featuring dozens of rocks and fossils from prehistory.
Giant Soda Cans, Utah - A 20- to 45-minute detour will take you to this quirky roadside attraction that features large tanks painted to resemble popular soda drink brands.
Parowan Gap Petroglyphs, Utah - Free to visit, these Native American Petroglyphs are thought to date back almost 1,000 years.
Temple of Sinawava, Utah - This natural amphitheater located in Zion National Park contains a paved trail along the Virgin River, complete with waterfalls and flower gardens.
Moqui Cave, Utah - Once used as a speakeasy, Moqui Cave has been converted into a natural history museum, with an impressive rock collection and a gift shop.
Las Vegas Strip, Nevada - Spend time on the iconic Las Vegas Strip to enjoy the neon lights, themed hotel casinos, restaurants, and entertainment venues.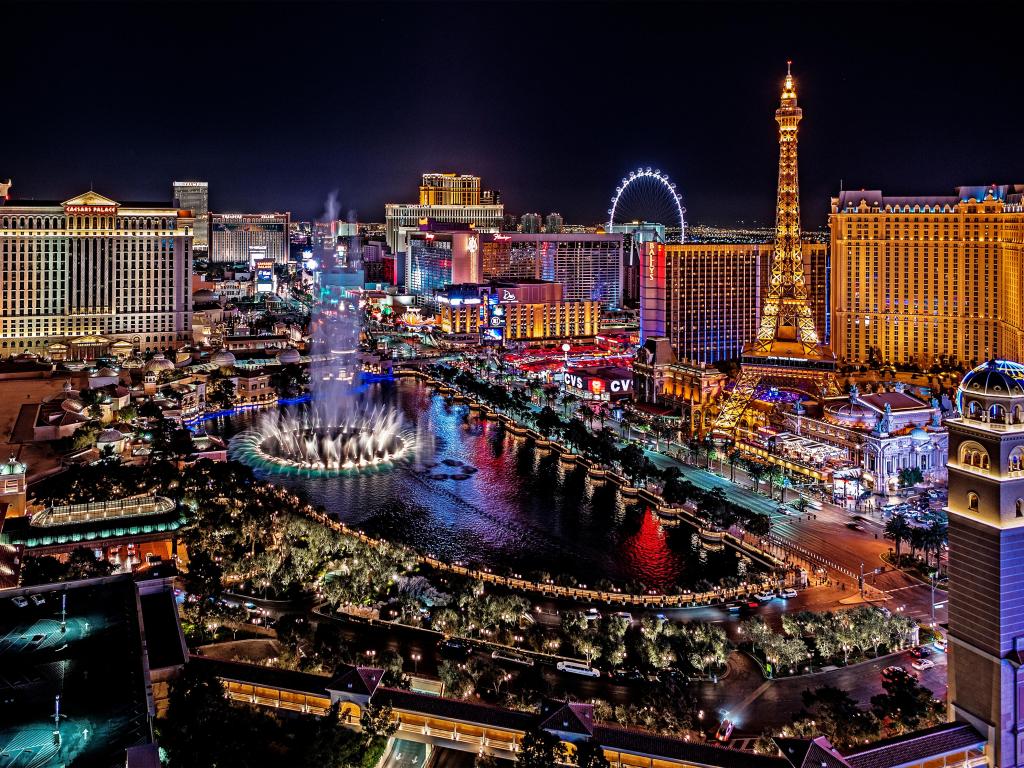 The Coastal California Route
Kootenai National Forest, Montana - Take a walk through this beautiful, forested area, featuring glaciated peaks and 94 miles of walking and biking trails.
Okanogan-Wenatchee National Forest, Washington - Another national park on the route, this one boasts lakes, caves, and campgrounds across its four million acres.
Bend Blockbuster, Oregon - If you're feeling nostalgic, take an hour's detour to find the world's last Blockbuster video rental store still in operation.
Umpqua Hot Springs, Oregon - Add a couple of hours to your route to discover this relaxing destination, featuring natural hot springs nestled in a small travertine pool with views of the surrounding falls.
Crater Rock Museum, Oregon - This niche museum is dedicated to rocks, fossils, minerals, gems, and Indigenous artifacts.
Mount Shasta Sisson Museum, California - Visit this small museum to learn more about the history of Mt. Shasta's community. It's open between April and December.
Sacramento, California - Pay a visit to the state capital for interesting cultural institutions, including the Crocker Art Museum and the California State Capitol Museum.
Fairytale Town, California - This historic family-oriented amusement park features a petting zoo, gardens, and a café.
Gilroy Gardens Family Theme Park, California - Take a few hours to explore another family-friendly theme park, with unique rides and attractions, as well as stunning gardens.
Santa Barbara, California - Enjoy a visit to this ritzy coastal community, where you'll find attractions including the Santa Barbara Museum of Natural History and the Santa Barbara Zoo.
Gardens of the World, California - About an hour outside of Los Angeles, you'll find this elegant collection of gardens in U.S., European and Asian styles.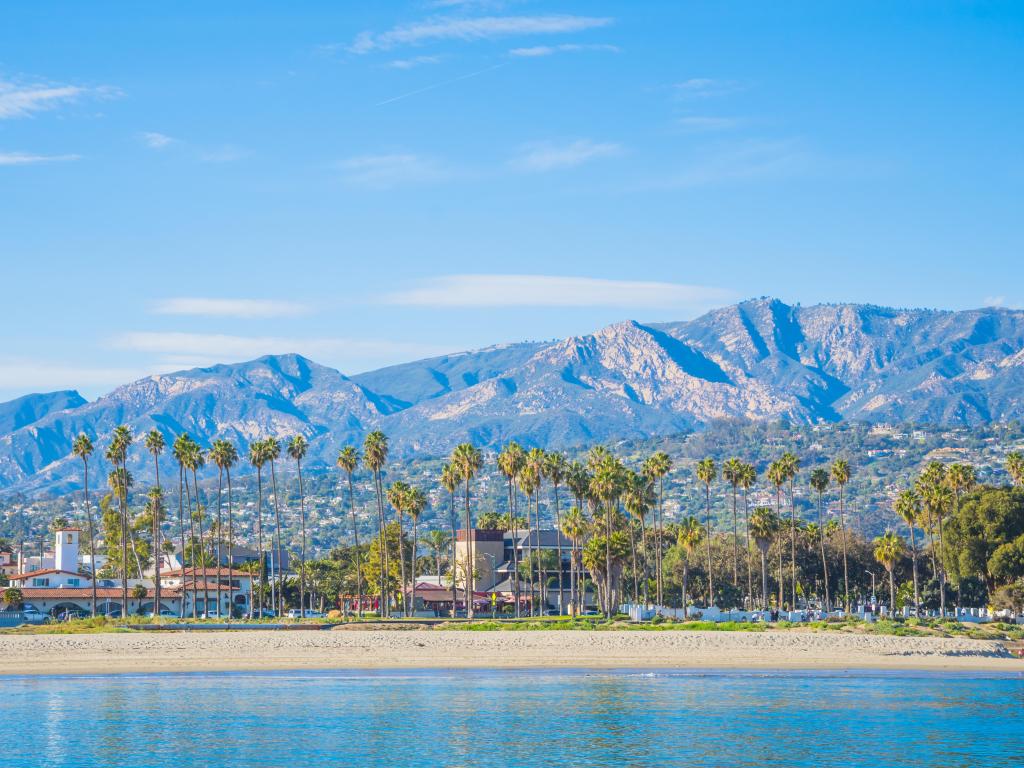 Best time to go on a road trip from Calgary to Los Angeles
Los Angeles is a genuine year-round destination, with seasonal temperatures ranging from a low of 42 degrees Fahrenheit in winter to a high of 93 degrees in summer. Over 50 million people visit the city each year to enjoy the beaches and other activities.
Average daily temperatures in Los Angeles during the summer typically range between 64 and 85 degrees. This is a popular time to visit, so attractions might be more crowded and accommodation more expensive.
Visit during the winter for average temperatures of between 50 and 70 degrees, with a little rain and some overcast days. Winter is the off-season for tourism, so you might find good deals on accommodation and attractions.
Spring and fall are both great times to visit Los Angeles. Average daily temperatures range between 50 and 80 degrees in both seasons.
There are lots of events taking place in Los Angeles throughout the year. Visit in December to enjoy the spectacle of the Marina Del Rey Holiday Boat Parade, while spring brings the LA County Fair.
Car lovers should time their visit to coincide with the renowned Los Angeles Auto Show in November or December, while fans of Japanese animation will be in their element at July's Anime Expo.