Road Trip from Charlotte, NC to Charleston, SC
Start your engines and head off from the home of NASCAR towards the historic port city of Charleston, SC. This varied road trip is a great way to get the true Southern experience, complete with amazing hospitality, rich history and breathtaking landscapes. Depending on what you fancy, this drive can include educational stops such as historical museums; or state and national parks with unique landscapes and trails for wildlife and nature lovers.
The 210-mile road trip from Charlotte to Charleston and takes 3 hours 15 minutes to drive. Go via Myrtle Beach or Savannah, though, and it'll take 6 hours. Highlights include Columbia, Cheraw State Park, Sumter National Forest and Congaree National Park.
Read on to find out why we recommend skipping the direct option and, instead, taking a detour to remember via stunning Savannah or magical Myrtle Beach. We'll also cover our top picks for where to stop overnight, our favorite attractions en route and the best time of year to travel from Charlotte, NC to Charleston, SC.
How far is Charleston from Charlotte, and how long will the road trip take?
Comparison of road trip routes between Charlotte and Charleston

| Route | Distance | Driving Time |
| --- | --- | --- |
| The Direct Route | 210 miles | 3 hours 15 minutes |
| The Myrtle Beach Route | 275 miles | 5 hours 35 minutes |
| The Savannah Route | 380 miles | 6 hours 35 minutes |
Both of our featured routes are amazing options to explore the Carolinas and the Southeast in general. While one heads straight to the coast and offers beautiful ocean views, the other allows you to dip into "the Peach State" of Georgia for a complete Southern experience.
Even though the total drive time comes in at five to six hours, you should ideally take two days to complete this trip, and three if you can. This will guarantee that you will get the most out of the journey, leaving you able to relax and enjoy all of the attractions along the way.
Best road trip route from Charlotte, NC to Charleston, SC
There is no right or wrong answer when choosing the route for this road trip. The difference in drive time is small, so you should really consider your own personal taste when choosing the best one. If you are also in for a returning trip, then you could even consider doing both of them.
The Myrtle Beach Route
Take the I-74 to head straight to the State border and go all the way to the end of Route 501 in Myrtle Beach. Right after crossing to South Carolina, consider a detour to enjoy Cheraw State Park's wetlands and even a swim in Lake Juniper. You can also add the South Carolina Tobacco Museum to the route as soon as you enter Route 501, a great way to learn more about the history of the region.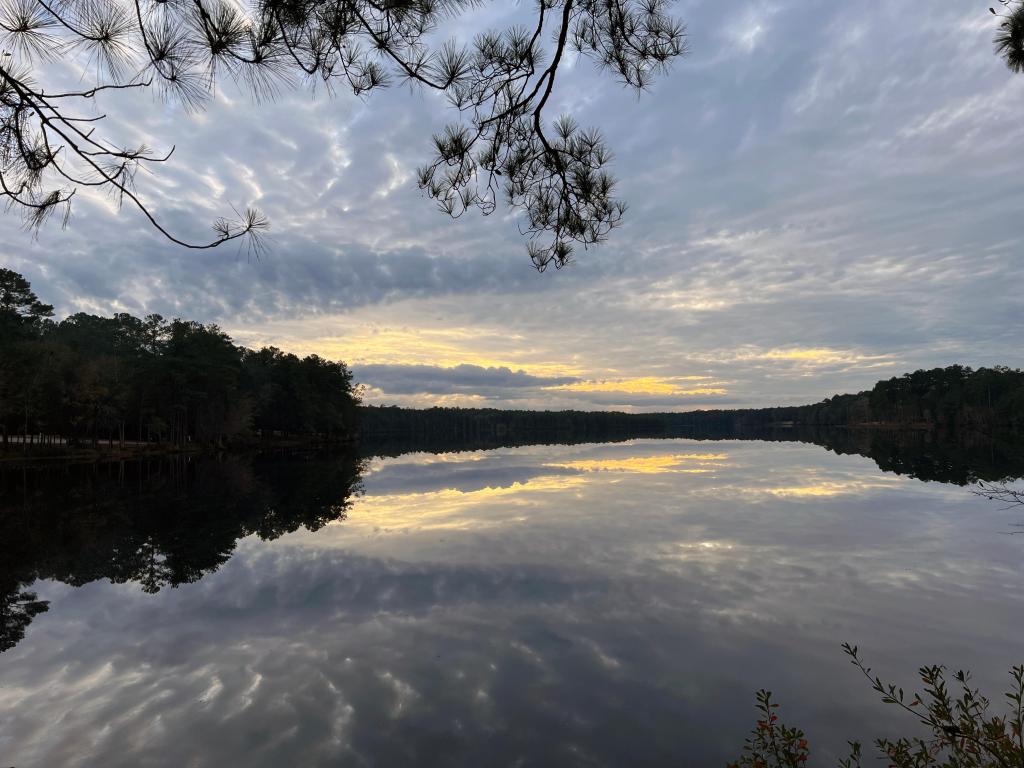 After arriving in Myrtle Beach, cruise all the way down the coast through Highway 17, stopping at Huntington Beach State Park for walking trails or Brookgreen Gardens for a breath of fresh air. Make your way to the town of Georgetown enjoying stunning ocean views combined with the shiny green of Myrtle Beach golf courses.
Later, ride through historic sites such as the Hopsewee and Tibwin Plantations. If you wish to explore the swamp region even more, take the Route 17 Alternate to stop by Cypress Gardens for boat tours along the lands.
Although the Myrtle Beach route is a great choice for travelers who want ocean views almost all the way, you will miss the chance to explore the islands south of Charleston. This is also a busy route, which can mean traffic holdups during the summer.
Savannah Route
This route includes a detour to Georgia to visit charming Savannah, while also making a stop at Hilton Head Island for an immersive Lowcountry experience. Take the I-77 all the way to Columbia, South Carolina, where you can take a detour and take the I-20 to visit the Historic Camden Revolutionary War Museum and then head down to the Congaree National Park for a walking trail.
Arrive in Savannah through the Georgia State Route 17 to explore the historic landmarks and colonial architecture. After an overnight stay at the Peach State, take a 50-minute drive to Hilton Head Island, where you can enjoy beautiful beaches and amazing golf-courses. On your way to Charleston, you will have the scenic views from Edward Burton Rodgers Bridge and the islands.
Right before arriving in Charleston via Route 17, you can also choose to take two unique detours. Go down to the coast through Highway 174 to reach the Botany Bay Heritage Preserve/Wildlife Management Area if you wish to dive into oceanic nature and even spot some sea turtles. If you are more into museums and historical places, take the South Carolina Highway 165 to Middleton Place to visit a former rice plantation from the 1730s.
Best places to stop between Charlotte, NC and Charleston, SC
Since you will be splitting this trip in two days, you have time to plan an overnight stop to make sure you are well rested to explore and continue the journey to your final destination.
Enjoy some classic coastal fun at Myrtle Beach
For the Myrtle Beach Route, it's more than fair that you stay in the city to relax and take in the ocean views. Just over halfway your journey to Charleston, it's a good idea to use the first day to tour the city center and the second day to head to the coast. Myrtle Beach has 60 miles of continuous beaches, which makes it a great holiday destination for romantic getaways or family trips.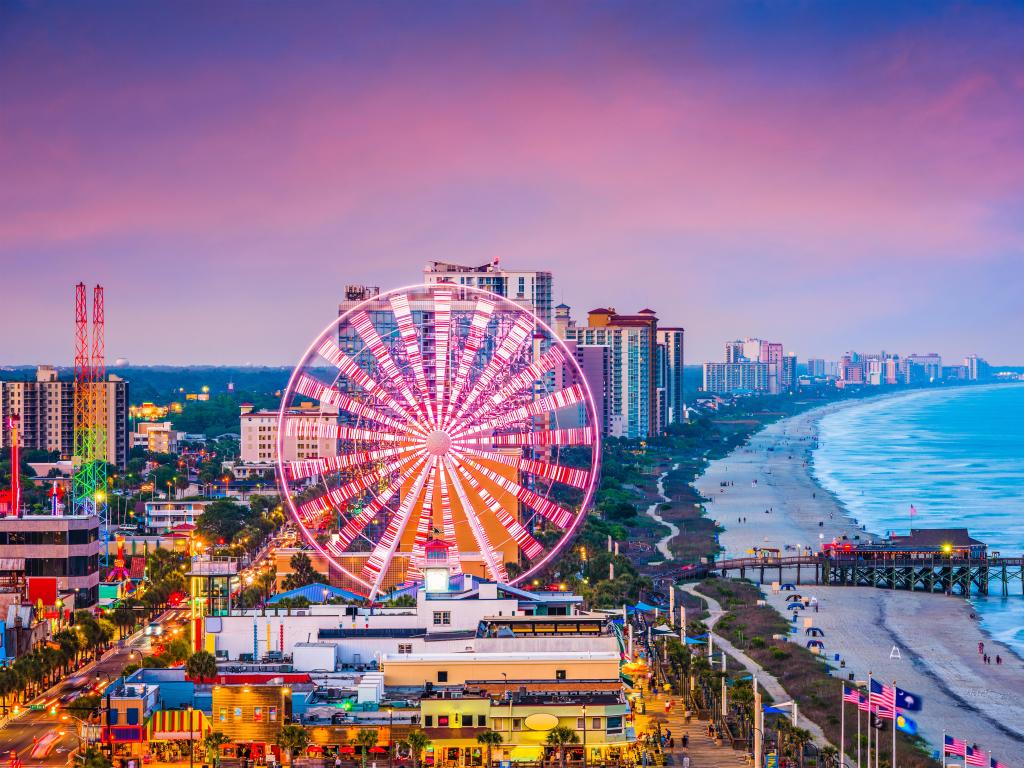 Make sure to hit the golf course, since Myrtle Beach is known for world-class properties to practice the sport. You can also enjoy some live events and wander around Broadway at the Beach or take the family to the Hollywood Wax Museum.
If you are staying in Myrtle Beach, you definitely want ocean views, and for that we recommend the North Beach Resort & Villas. This 4-star hotel offers free parking along with its own complete golf course, spa and swimming pool.
You can also choose to use the in-villa kitchen if you'd rather cozy up and stay in after a long day on the road. Helpfully, the hotel also has easy access from the highway and it's located near attractions like Lewis Pond, Alligator Adventure and the House of Blues.
Soak up the beauty of Savannah
Around 4 hours in the Savannah Route, you will have crossed all of South Carolina and arrived in Georgia for your overnight stop. Savannah is the oldest city in Georgia, filled with history and culture.
The historic district is the best place to explore colonial architecture, mansions and churches, such as The Cathedral Basilica Of St. John the Baptist. You should also take a stroll in Forsyth Park, which has been around since the 1840s.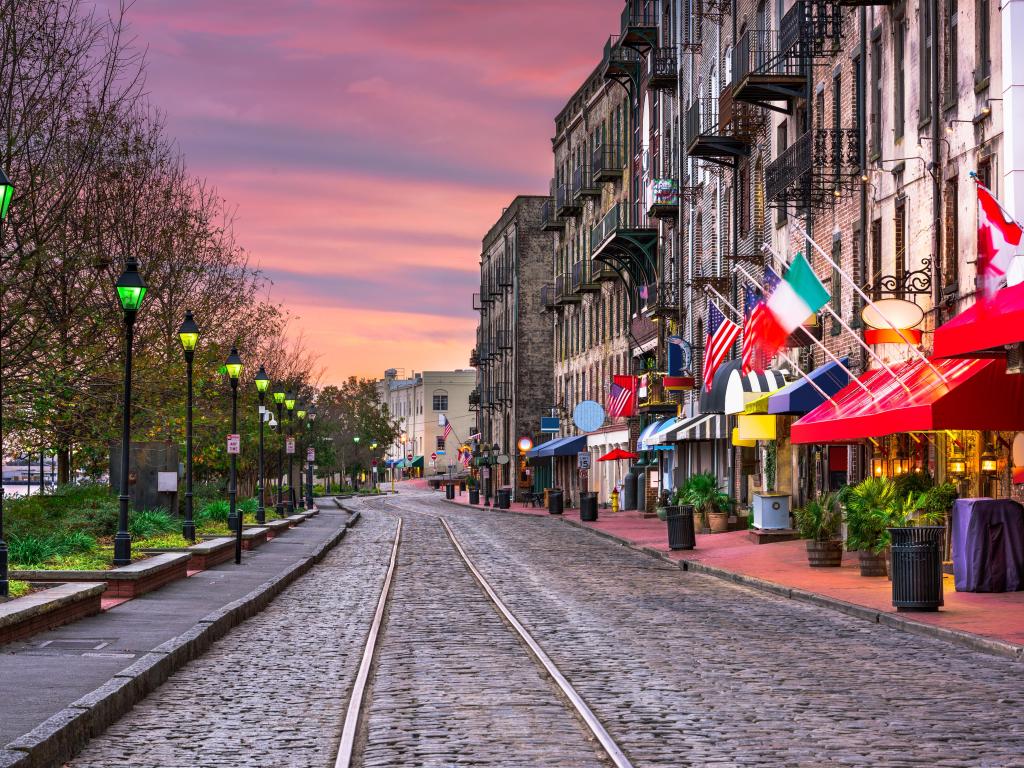 Sit down and enjoy the Southern hospitality combined with some Wild Georgia Shrimp and other amazing seafood dishes to relax after your drive. When it comes to resting, we recommend The Marshall House, Historic Inns of Savannah Collection, located right in the historic district, close to the Lucas Theater.
Only a short walk from the John P. Rousakis Riverfront Plaza, Marshall House echoes the romantic history that you'll feel throughout Savannah. Built in 1851, the property strikes that rare balance between historic integrity and modern luxury. It's a great option while you're in town!
Where to stay when you reach Charleston, SC
When you reach Charleston, you should definitely stay close to the center and to the ocean, and the best place to relax with a sea view is the French Quarter Inn. The 4-star boutique hotel has an intimate feel, offering luxury and convenience, with a fabulous location to top it all off.
The best part is being a quick stroll away from major attractions such as the Charleston City Market, the French Quarter, the Aquarium Wharf and Liberty Square.
Things to see on a road trip from Charlotte, NC to Charleston, SC
There are so many things to see on a road trip from Charlotte to Charleston, whichever route option you choose.
Since both routes are pretty distinct from one another, there are significant differences in the attractions you will see along the way. Despite this, you're sure to have fun and make lasting memories regardless of the route you take.
Read on below to find out our top recommended things to see and do on each route:
On the Myrtle Beach Route
Aw Shucks Farms -The ideal attraction for families, this working farm has an animal barn, an 1800s train car, a corn maze, food options and much more.
Cheraw State Park - Stroll through woodlands and wetlands at this park filled with recreational activities. You also don't want to miss the 18-hole golf course or the 300-acre Lake Juniper.
Exploration Station - This kids museum is a great stop if you want to entertain the children with interactive and educational exhibits so they don't get so bored during the car ride.
South Carolina Tobacco Museum - Explore and learn the history of the most important crop in the State since colonial days.
Tanger Outlets - The chain shopping mall offers all the main brands and designers.
Wheels of Yesteryear - The vintage auto museum has a large collection of classic cars, making it a must-see stop for enthusiasts.
Wild Water and Wheels - Very close to Myrtle Beach, the summer water park offers all the entertainment the children may want.
Huntington Beach State Park - For nature lovers, this park offers a complete experience with trails, bird-watching spots, a historic mansion and even a secluded beach.
Brookgreen Gardens - One of the most beautiful gardens in the country, it features outdoor sculptures and wild animal exhibits.
Cypress Gardens - The 170-acre preserve offers amazing views and is a great place to take a boat tour through the swamp or visit the butterfly house.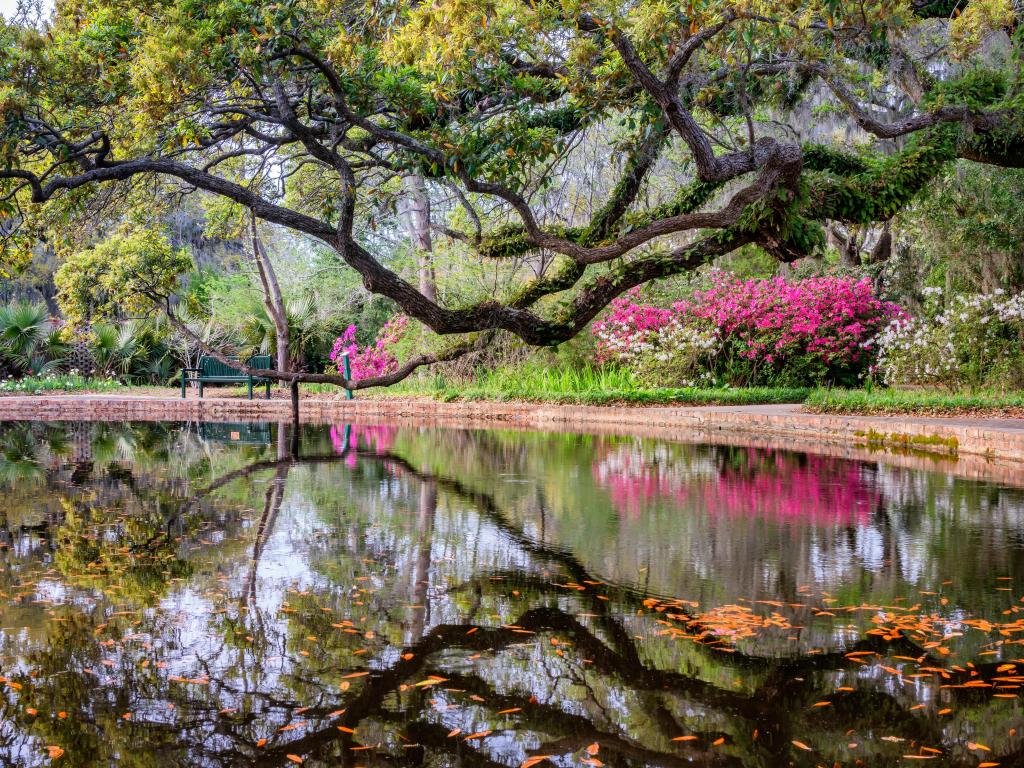 On the Savannah Route
Glencairn Garden - A park with crafted gardens that is a great attraction during spring and summer.
Skydive Carolina - If you are looking for adventure, you will have the opportunity to jump out of a plane to see the South Carolina landscapes from above.
Historic Camden Revolutionary War Museum - Dive into the Revolutionary War history in this museum set in an 18th century mansion.
South Carolina State Museum - This cultural and educational museum offers details about the state's art, nature, history and science.
Congaree National Park - This property hosts unique protected ecosystems and bottomland hardwood forest, featuring short and long walking trails.
Coastal Discovery Museum - This learning center offers educational exhibits about the coastal region and wildlife while sitting in a 68 acres property.
Henry C. Chambers Waterfront Park - Stroll the riverfront and watch live performances while enjoying the views.
Botany Bay Heritage Preserve/Wildlife Management Area - The perfect place to enjoy preserved beaches and even spot sea turtles.
Middleton Place - This 1730s rice plantation was transformed into a historic museum that offers educational tours.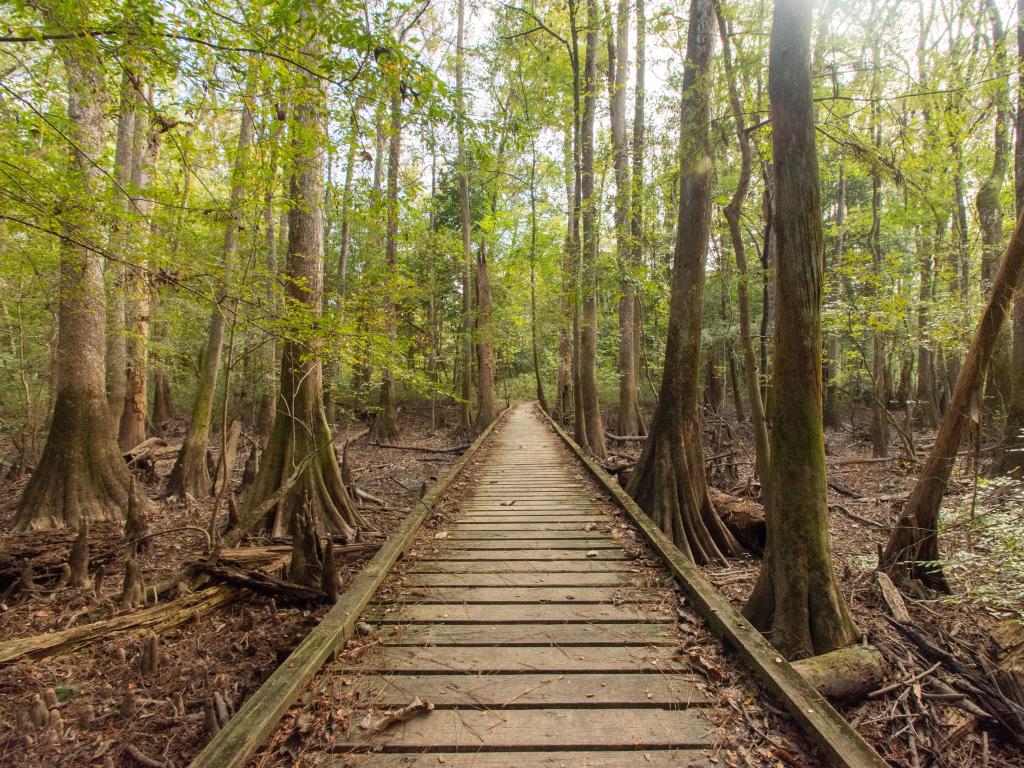 On both routes
Landsford Canal State Park - Only a 40-minute drive from Charlotte, this state park is located in a canal system abandoned in 1835 and features walking trails.
Fort Sumter National Monument - Only a boat-ride away from Charleston, this monument features the ruins of a fort that was used during the Civil War.
Patriots Point Naval and Maritime Museum - Explore retired naval vessels and learn more about local and national naval history.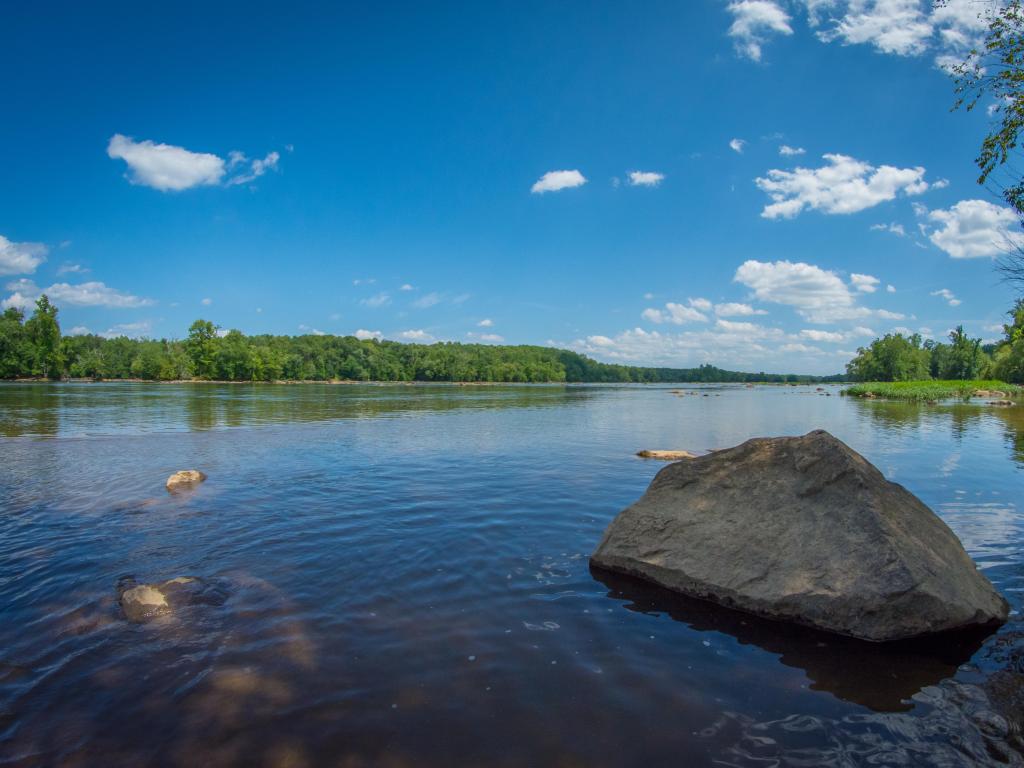 Best time to go on a road trip from Charlotte, NC to Charleston, SC
By offering warm summers and mild winters, Charleston is definitely a year-round destination. During the summer, most locals leave the city for the beach and to make space for all the tourists coming in. Temperatures range from 78 to 91 degrees Fahrenheit, making a drive to the beach a great idea. Just be aware of traffic along the coast and possible rainfall to make sure you have an amazing summer holiday.
If you are looking for less crowds and a mild escape during the colder months, Charleston is a great winter destination as well. Average weather in this season is from 47 to 52 degrees Fahrenheit and you will be able to visit all attractions without waiting in lines.
The shoulder seasons are also an excellent choice to visit the city, since spring and fall have less rain and more blue skies with temperatures ranging from 60 to 80 degrees Fahrenheit.
Charleston is an amazing place to attend cultural public events, such as the Jazz Festival in April, the North Charleston Arts Fest in May, the Carifest in June, the Picolo Spoleto art festival in May and June, and much more.