Road Trip from Cincinnati to Orlando
If you're looking for a taste of the deep South, from its iconic mountains to its fabulous cities, the road trip from Cincinnati to Orlando is a must-do. This trip has a little bit of everything, including stunning scenery, US history and a dash of old-fashioned country music.
The 970-mile road trip from Cincinnati to Orlando takes 15 hours to drive. You can visit Mammoth Cave National Park, Nashville and Lake Allatoona, or take the scenic route through the Great Smoky Mountains, Dollywood and the Blue Ridge Parkway.
Whichever route you choose to take, you'll take in a great combination of lesser-visited and bucket list destinations, including national parks and landmarks which help to tell the story of the modern United States. Keep reading for all the info you need to plan this exciting trip.
How far is Orlando from Cincinnati and how long will the road trip take?
Comparison of road trip routes between Cincinnati and Orlando

| Route | Distance | Driving Time |
| --- | --- | --- |
| The Western Route | 970 miles | 15 hours |
| The Eastern Route | 1,180 miles | 20 hours 30 minutes |
The Western Route is 970 miles long and takes around 15 hours of driving, so it could be completed in 2 or 3 days if you're in a rush, though you might have to make allowances for Nashville's notorious traffic.
The Eastern Route adds on an extra two hundred miles which takes you through some buzzing cities as well as forests, mountains and coastlines. This route is 1180 miles long with a driving time of 20 hours and 30 minutes.
Whichever route you choose, we'd suggest taking five days or longer for this trip so that you have time to properly soak in the sites and scenes along the way.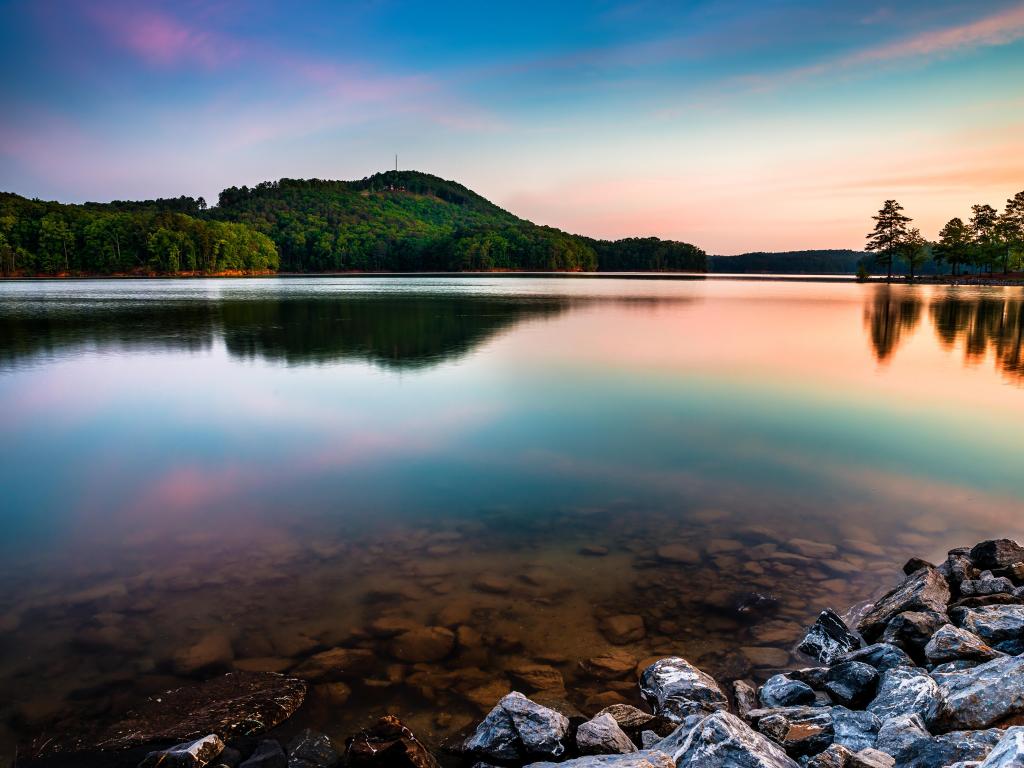 Best road trip route from Cincinnati to Orlando
Both routes offer a fantastic combination of nature and city life - your choice should be a personal one depending on the amount of time you have, and which stops you'd like to cross off of your bucket list.
The Eastern Route takes you through some great cities including Louisville, Nashville, Chattanooga, Atlanta and Gainesville, as well as the beautiful landscapes of Mammoth Cave National Park and Lake Allatoona.
The extra five hours spent on the Eastern Route are well worth it to wind through the Great Smoky Mountains and Blue Ridge Parkway, but there is also the option to skip these forest and mountain sections and reduce the driving time.
The Western Route is by far the quicker way to complete the trip and takes you via Kentucky and Nashville, with the chance to enjoy some stunning national parks and outdoor activities.
The Western Route also visits some vibrant historical cities, such as Lexington, Knoxville, Charleston and Savannah, but the crowning jewels of this route are the incredible trails of the Great Smoky Mountains and the Blue Ridge Parkway – great for hiking and outdoor activities.
How to drive from Cincinnati to Orlando
The map above shows our suggestions for the best road trip routes between Cincinnati and Orlando. Keep reading for detailed descriptions of both routes, where to stay on either, and the best things to do on the way.
The Western Route
Take Interstate 71 (I-71) south, out of Cincinnati, which crosses the Ohio River and takes you all the way to Louisville.
Take the exit at Cave City to head into Mammoth Cave National Park. After you've explored the caves, rejoin the interstate and follow it south to Nashville. Once you've enjoyed a night or two in the capital of country music, take I-40 east to Chattanooga.
From there, head towards Atlanta, not forgetting to take a detour at Allatoona for a lakeside stop. After that, it's only a short drive to Atlanta, where you can rejoin I-75 to head south into Florida.
You'll pass through Gainesville, from which you can take a short detour to visit the Manatee Springs State Park. The interstate will then take you to your destination in Orlando.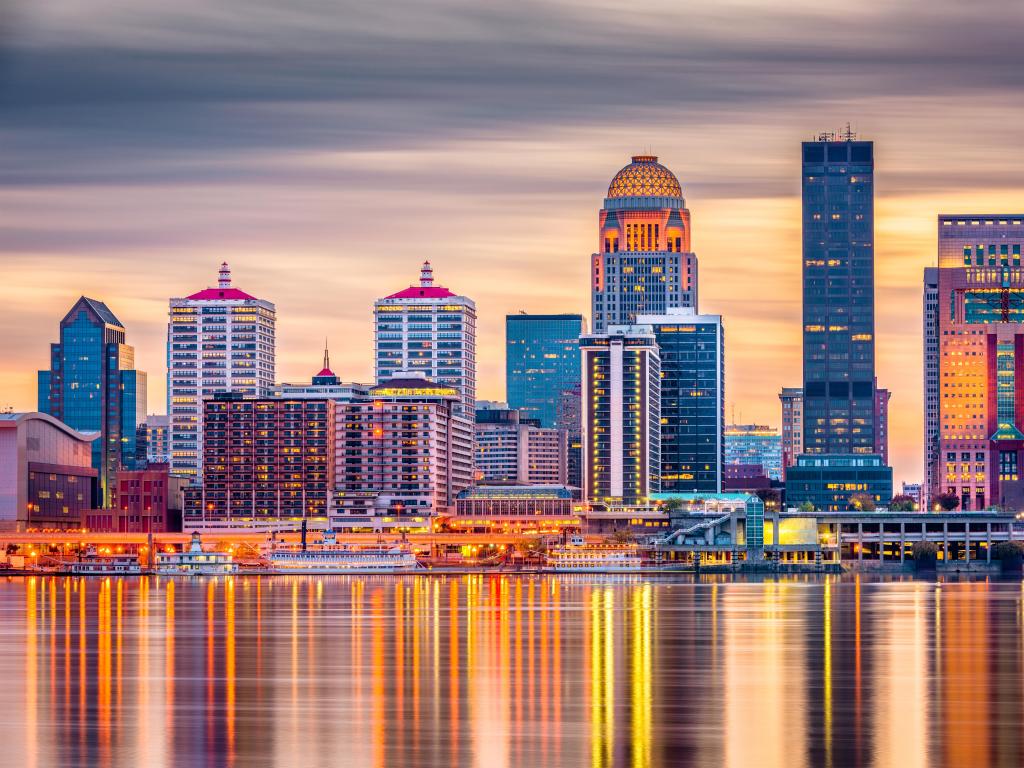 The Eastern Route
Take I-71 south out of Ohio and cross the river into Kentucky. Stick with this road as it becomes I-75 and follow it all the way to Lexington. Once you've recovered from Kentucky's famous Bourbon, continue on the interstate to Knoxville.
You'll take the US-129 south from Knoxville, crossing the Tennessee River. Get on Highway 231 which will take you to the heart of the Great Smoky Mountains National Park. Drive slowly through the stunning natural landscape and take a loop up to make a stop in Gatlinburg.
Wind through Cherokee to Asheville for the Blue Mountain Parkway, making an optional stop at Dollywood, before continuing on Highway 321 to Charlotte. I-77 takes you south towards historic Columbia, where you can join I-26 to Charleston.
From Charleston, head past Savannah and down to Jacksonville. From there, it's a scenic hop along the coastline to Orlando.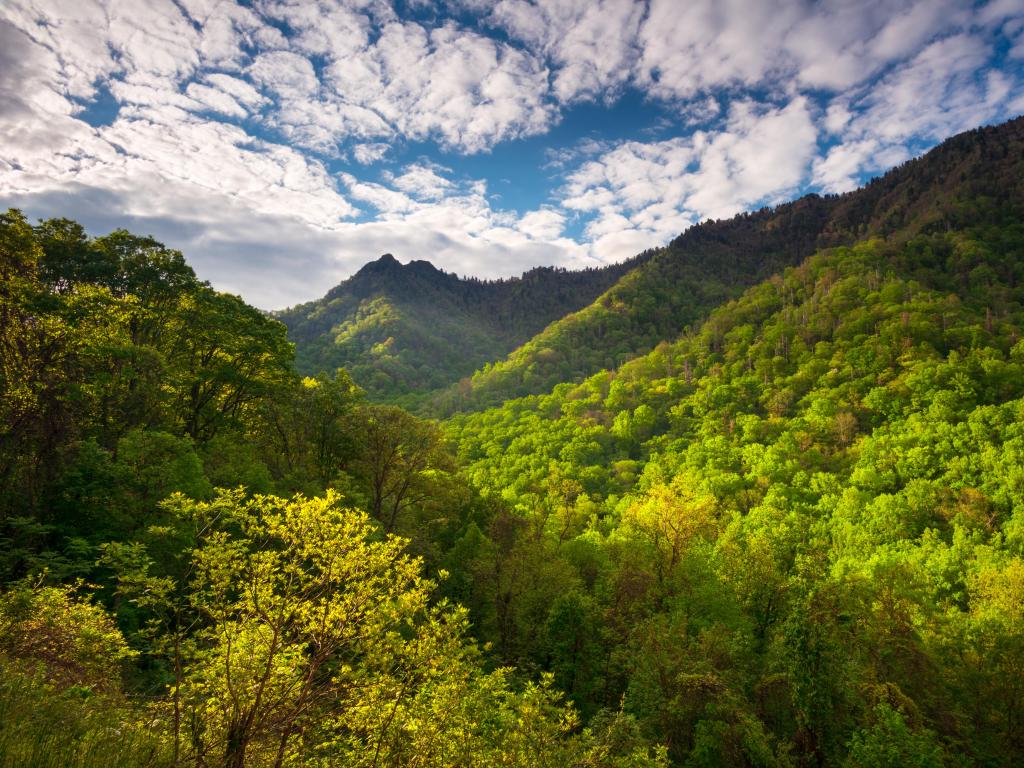 Best places to stop between Cincinnati and Orlando
Whichever itinerary you choose, you're going to want to make a number of overnight stopovers. We've selected a few of our favorite hotels en route to get you started.
Sing your heart out in Nashville
You really need to spend a night in Nashville to experience the buzz of its live music scene. It's an easy stop along the Western Route just 4 hours and 30 minutes from Cincinnati, making it convenient for your first overnight stop if you're making this drive over a few days.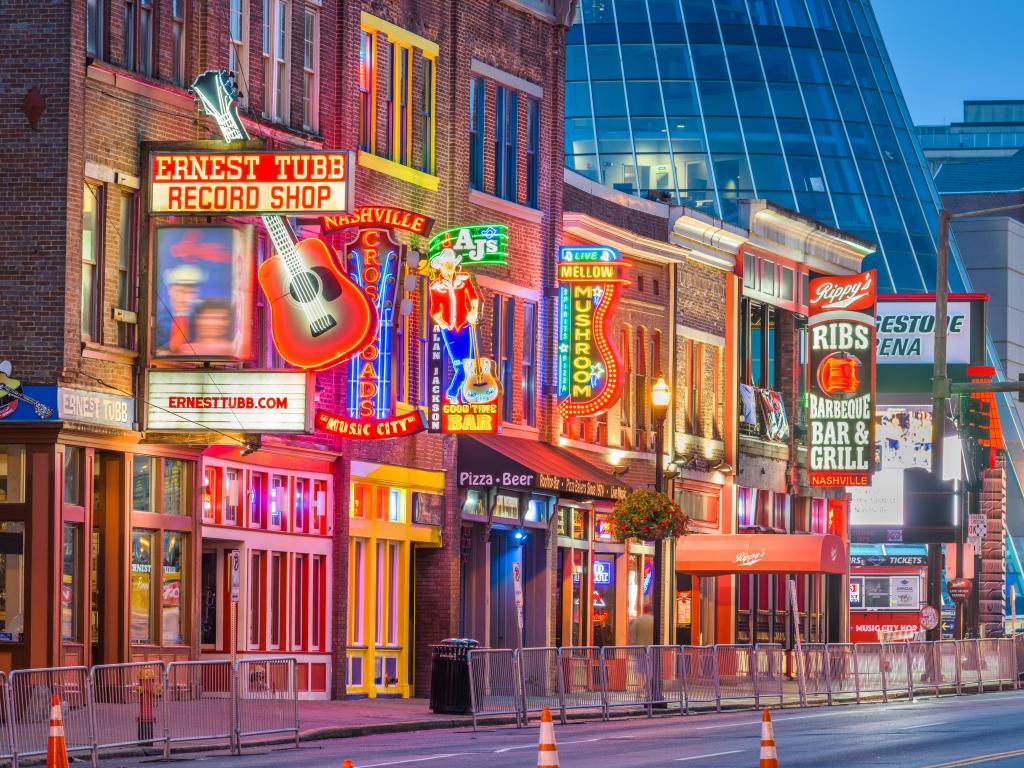 Living up to its nickname Music City, Nashville boasts plenty of live entertainment alongside landmarks to the city's musical heritage. Learn more about its biggest stars at the Country Museum Hall of Fame & Museum and take a tour of the RCA Studio graced by Elvis Presley and Dolly Parton.
If you're a Johnny Cash fan, the Storytellers Hideaway & Museum is a must-stop for learning more about the man behind the music. Follow it up with a visit to the Johnny Cash Museum and you'll be as knowledgeable as his number-one fan.
With a downtown location close to the city's main attractions, bars and restaurants, Dream Nashville is the perfect hotel to stay at during your visit. Set in stunning historic buildings, the art deco-themed hotel showcases immaculately styled rooms.
You will find six dining options on the property, so you don't need to venture far. If you wish to explore the city, though, you will find the many attractions, such as the Ryman Auditorium and the Frist Art Museum, a stone's throw from the hotel.
Experience Southern charm in Savannah
A great final stop along the Eastern Route, it's worth spending the night in Savannah so that you can really enjoy the atmosphere when the sun goes down. This beautiful city is about 4 hours from Orlando, which means that you will have an easy drive the next day.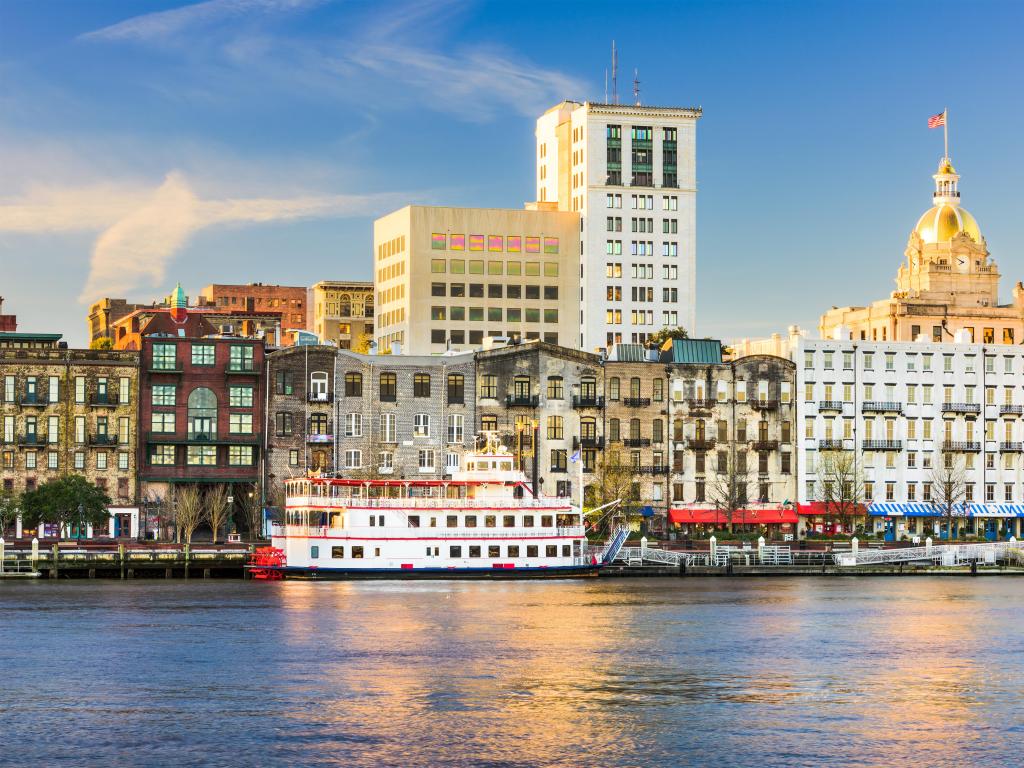 Let the city charm you with its period architecture, cobble-stoned streets and shady parks. Soak in the atmosphere at Bonaventure Cemetery or enjoy a meal on River Street looking out over the water.
You will experience real Southern hospitality at The Thunderbird Inn, a colorful and fun 1960s motel that's been fully renovated without losing its retro feel. With spacious and comfortable rooms, they have donuts and popcorn available throughout the day if you're in need of a snack!
The hotel is only a short walk from the city's main attractions, which include King-Tisdell Cottage where you can learn more about the city's African American heritage.
For art-lovers Savannah has plenty to offer. Visit the historic mansion Telfair Academy, which now contains a museum of 19th and 20th-century art or drop by the SCAD Museum of Art for something more modern.
For heading onwards to Orlando, the next day, The Thunderbird Inn has parking on site and is an easy hop back onto the route when you're ready to leave.
Where to stay when you reach Orlando
Once you reach Orlando, you'll want a comfortable base from which to explore the city's many attractions-and there are many, including the Walt Disney World Resort and Universal Studios Orlando.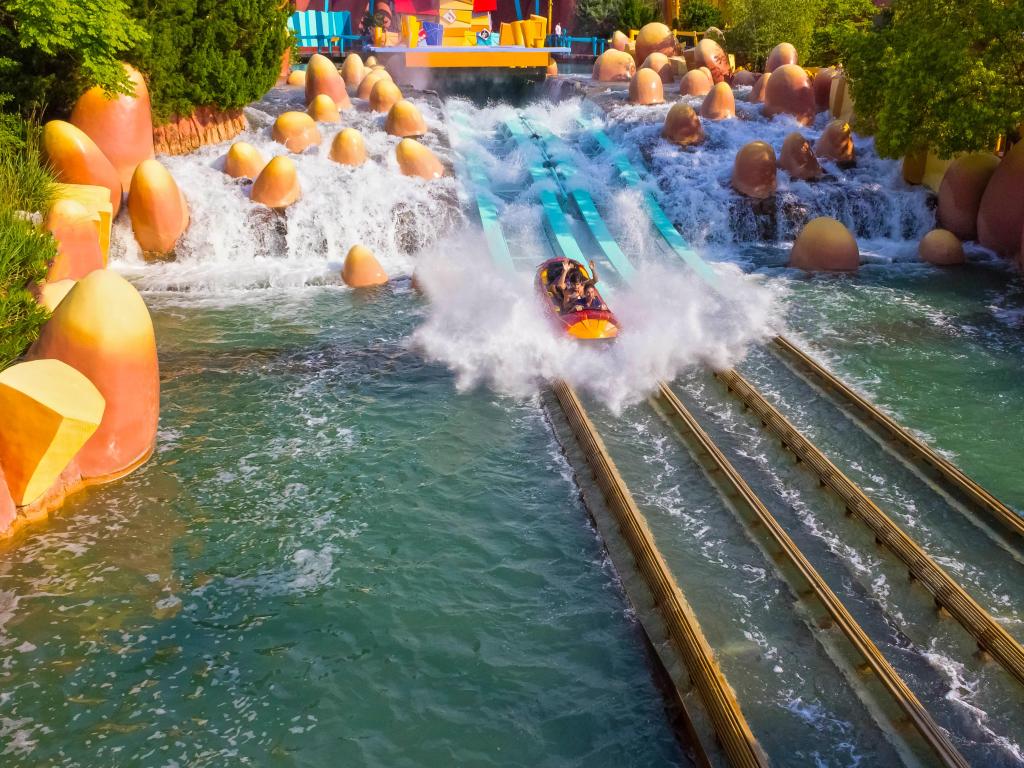 The Hilton Grand Vacations Club Tuscany Village Orlando has two pools, a lake view and spacious rooms to relax in, without an exorbitant price tag.
The location is excellent, but still within a short drive of the resorts, and there's plenty of free parking so you can continue exploring once you've arrived at your destination.
Things to see on a road trip from Cincinnati to Orlando
Over the 1,000 miles over so from Cincinnati to Orlando, there are plenty of historical, cultural and scenic points of interest along the way to explore.
You could spend weeks visiting each and every one of them, but in the interest of time, we've selected a few of our favorites along each route for you to enjoy.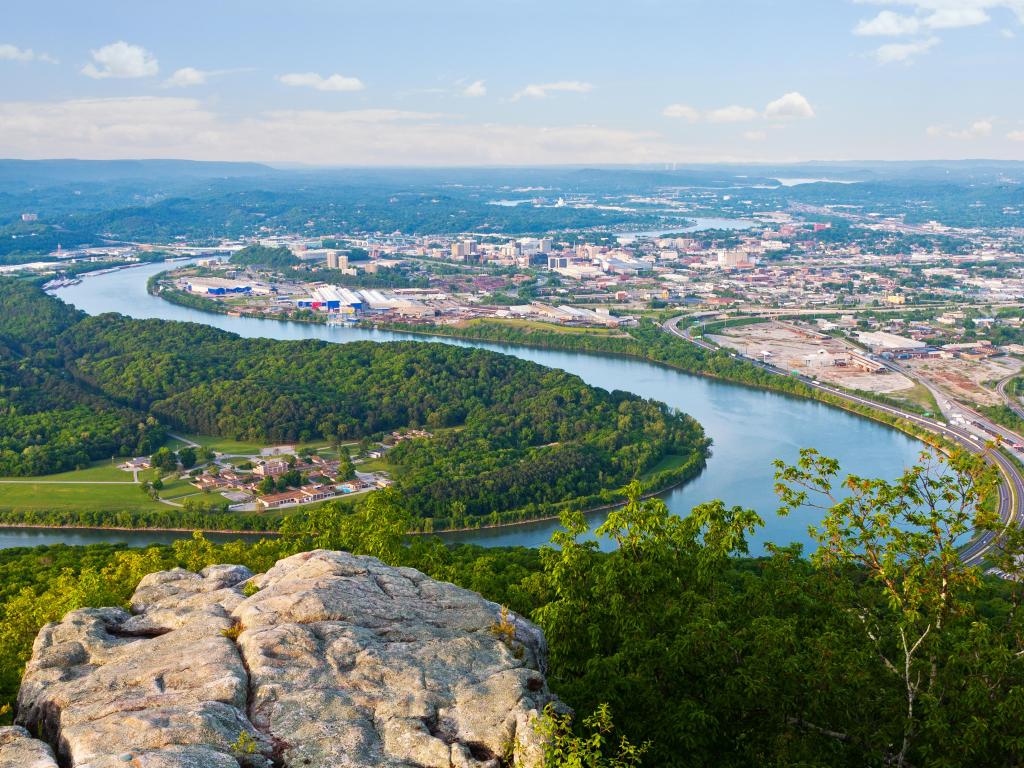 Western Route
Louisville – Visit in May to see the world-famous Kentucky Derby. At other times of the year you can also visit the childhood homes of Muhammad Ali and Abraham Lincoln.
Mammoth Cave National Park – Take a guided tour to appreciate the underground marvels of the world's longest cave system. Above ground, the national park is also a great place to hike or kayak.
Nashville – You can't visit Nashville without seeing some of the country music the city's famous for. Catch a show at the Grand Ole Opry House or learn more about some of the legends of the genre at the Country Music Hall of Fame.
Chattanooga – Mammoth Cave might be the longest, but Ruby Falls near Chattanooga is the deepest! Above ground, you can take a relaxing walk along the river and through the city's Art District, or head to the Tennessee Valley Railroad Museum.
Lake Allatoona – As well as boating, fishing and swimming on the shores of this huge and scenic reservoir, you can follow a self-guided historical trail to learn more about the civil war battle that took place at Allatoona Pass.
Atlanta – There are some really varied attractions here, in the city that hosted the 1996 Olympic Games. Martin Luther King Jr National Historical Park is packed full of memorials and learning opportunities – the National Center for Civil & Human Rights is inside the park. Also in the city is the World of Coca-Cola, since the bestselling beverage has its roots in Atlanta.
Museum of Aviation, Macon – Just outside Macon, take a ride in a flight simulator at this US Air Force Museum and Memorial.
Gainesville – The Florida Museum of Natural History, with its beautiful Butterfly Rainforest is a must-see attraction here. Or head to nearby Rainbow Springs State Park for a peaceful walk along the river.
Manatee Springs State Park – A short detour from the interstate will take you to this beautiful state park, where you can swim or scuba dive with manatees in crystal-clear spring water.
Ocala – Brush up on your US history at Fort King National Historic Landmark, named after West Florida's first Governor.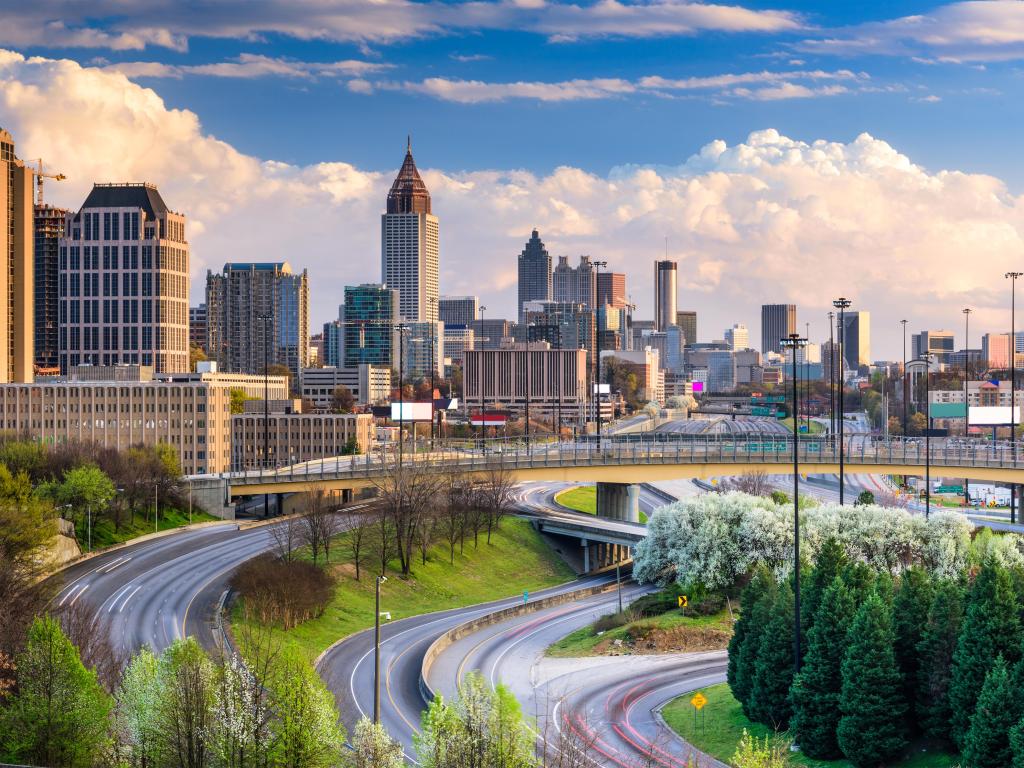 Eastern Route
Lexington - The self-styled "horse capital of the world" – countless champion racehorses have been bred and trained near the city – is also a great place to try Kentucky's famous Bourbon.
Knoxville - You can take your pick of great galleries and museums here, including the McClung Museum of Natural History & Culture, Knoxville Museum of Art, or one of the city's independent or student-run art venues.
Great Smoky Mountains National Park - Wind your way through the beautiful Blue Mountains on Route 441 – you'll find some fantastic trailheads right by the highway.
Gatlinburg - This gateway to the Great Smoky Mountains has plenty of outdoor entertainment of its own, with ziplines, white water rafting, a record-breaking Skybridge, and the Ober Gatlinburg Aerial Tram.
Asheville - Before setting out along the Blue Ridge Parkway head to Biltmore Estate, which is a National Historical Landmark. Dolly Parton's Dollywood theme park is also nearby.
Blue Ridge Parkway - This road, which follows the Blue Ridge Mountains for hundreds of miles, is known as "America's favorite drive" for good reason – it's a beautiful route that offers countless scenic stops and hikes. This stretch takes you through Pisgah National Forest and past the much-photographed Grandfather Mountain Overlook and Linn Cove.
Blowing Rock - One of the main towns on the Blue Ridge Parkway, Blowing Rock has a charming little historic center, and is also home to an Art & History Museum where you can learn more about the region. You can also visit Cone Manor which is nearby, or hike from the trailheads which start in the town.
Charlotte - Charlotte is a must-see for fans of motorsports – you can visit the NASCAR Hall of Fame here as well as Hendrick Motorsports Complex.
Columbia - South Carolina's state capital is home to the State Museum and Columbia Museum of Art, as well as a number of interesting historic buildings.
Charleston - Take a walk through Charleston's iconic cobblestone streets to enjoy ocean views and beautiful historic buildings. As you make your way out of the city, consider stopping off at Middleton Place, a former plantation where you can learn more about the slaves who worked the land here.
Savannah - Walk through the city's many peaceful, shady squares and explore the mansions of its historic district, before heading to River Street to enjoy the view over the water from its vibrant restaurants and bars.
Jacksonville - Jacksonville is famous for its long stretch of beach, but it's also home to Cummer Museum of Art, the Museum of Science & History, and a fabulous Symphony Orchestra.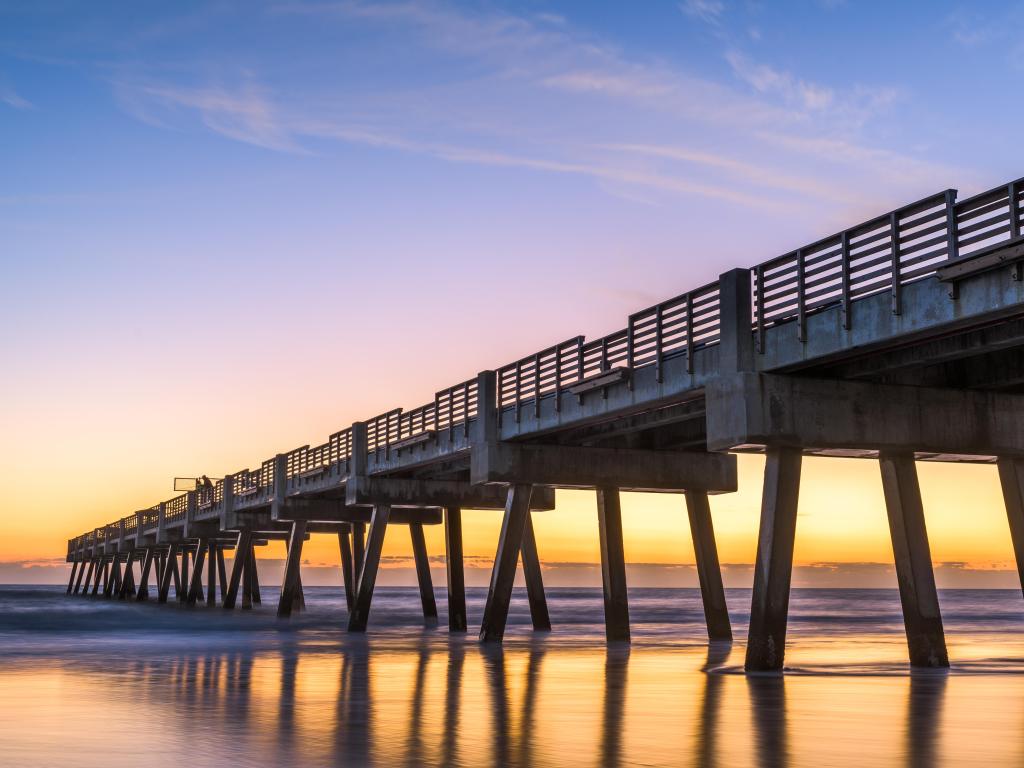 Best time to go on a road trip from Cincinnati to Orlando
While Orlando is a top year-round destination, when planning your trip it's worth considering how the places on the route will vary with the seasons to decide on the best time of year to go.
The hottest season in Orlando falls in April-October, though it's worth factoring in the rainy season which runs from June-October. If you're planning a spring trip, it's worth remembering that, as a popular spring break destination, hotels can be busy and lively depending on the timings of your trip.
Orlando is also known as a winter-sun destination since daytime temperatures sit around 70 degrees Fahrenheit and there's very little rain. Water temperatures are still a little chilly to enjoy swimming in the ocean, but chances are you'll have access to a heated pool if you stay at one of the city's resort hotels.
If you want to spend some time in the Great Smoky Mountains National Park and the Blue Ridge Parkway along the Eastern Route, it's a good idea to opt for the spring or summer months, to avoid running into road closures due to freezing weather.
In summer, the Great Smoky Mountains National Park and the Blue Ridge Parkway can be up to 20 degrees cooler than other cities on the route – perfect weather for hiking.
Springtime and fall are also popular times to visit due to the blooming wildflowers and reddening foliage display, though you might prefer to avoid weekends for this stretch of the route as the small roads can get quite busy.
If you visit in the spring, make sure to attend the Florida Film Festival, which takes place in April. In Orlando, there is always plenty going on, so you will find events and festivals all year round in this vibrant city.