Road Trip from Cincinnati to Washington DC
The road trip from Cincinnati to Washington DC is a fascinating historical journey which will take you past incredible landmarks and Civil War sites. If you're looking to add some epic forests and rivers, plus the stunning Appalachian Mountains, then we've got you covered too!
The 550-mile road trip from Cincinnati to Washington DC takes 9 hours and 30 minutes to drive. Key stops include Dayton, Columbus, Pittsburgh and Charleston, plus the Washington Heritage Trail, Wayne National Forest and South Mountain State Park.
There's a lot to see on this history-rich road trip, including traditional cities that shaped the steel industry to the automotive industries in Ohio, plus gorgeous river stretches and mountain scenery. Keep reading to learn about the best routes and places to stop along the way.
How far is Washington DC from Cincinnati, and how long will the road trip take?
Comparison of road trip routes between Cincinnati and Washington DC

| Route | Distance | Driving Time |
| --- | --- | --- |
| The Steel Cities Route | 550 miles | 9 hours 30 minutes |
| The River Route | 620 miles | 11 hours 30 minutes |
The quickest route from Cincinnati to Washington DC which offers great attractions and interesting sites along the way takes you through the iconic cities of Columbus and Pittsburgh. Covering 550 miles, this route will take 9 hours and 30 minutes of driving without stopping.
A slightly longer route which focuses on the scenic rivers between the cities, though still taking you through several great cities, will take 11 hours and 30 minutes and spans a distance of 620 miles.
Although you could manage the shorter of our two recommended routes in a single day, we wouldn't advise you to. A much better idea is to spend between two and three days driving between the cities, stopping along the way for a rest and to have time to really enjoy your surroundings.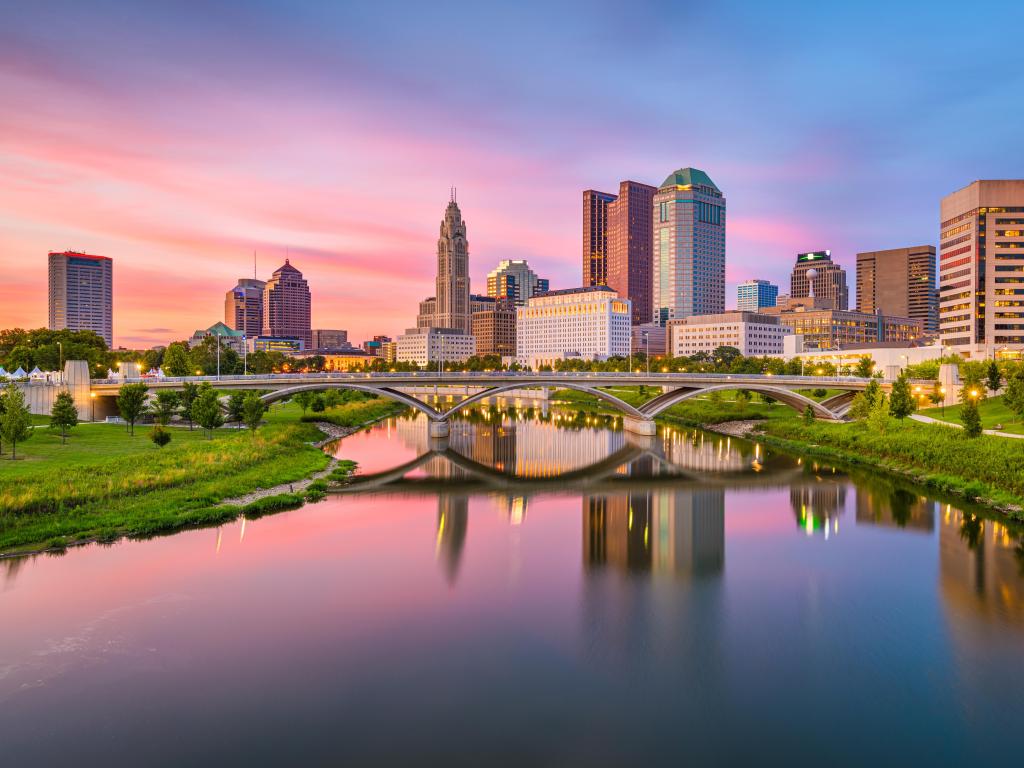 Best road trip route from Cincinnati to Washington DC
Although similar in length and drive time, our two routes are quite different in terms of scenery and attractions. Therefore, the best option for you will largely be determined by the time of activities you'd like to enjoy on your way to Washington DC.
Our Steel Cities Routes is the quickest of the two options and still includes great cities to explore, including some of the most famous in Ohio - Dayton and Columbus, as well as Pittsburgh. This is a great route if you're limited on time and are looking for a stress-free drive.
Despite there being fewer parks and forests along the way, the Steel Cities Route does take you past Wayne National Forest and South Mountain State Park, two great outdoor sites where you can enjoy hiking trails and wildlife spotting.
That said, if outdoor opportunities are a priority to you, the River Route option might be better. Providing you with stunning scenery the entire way, this option takes you alongside river valleys and quaint little towns, to dense endless forests and the Appalachian Mountains.
There are plenty of cities to explore if you're looking for some urban vibes on your road trip, such as Charleston and Marlinton. Though you won't get to visit Pittsburgh and you'll experience a longer drive time, the stunning mountain views will surely make up for it.
The Steel Cities Route
Take the interstate and head north from Cincinnati to Dayton, passing through Sharonville and alongside Caesar Creek State Park along the way.
Leave the city and merge onto Interstate 70 (I-70) East, passing several more towns before arriving at Columbus, the state's capital and home to a great art and tech scene.
Continue east where you can detour to Wayne National Forest or explore Egypt Valley Wildlife Area to stretch your legs, before crossing into Pennsylvania and arriving at Pittsburgh.
Be sure to spend some time in this great city before heading alongside Tuscarora State Forest and Michaux State Forest to the iconic city of Washington DC.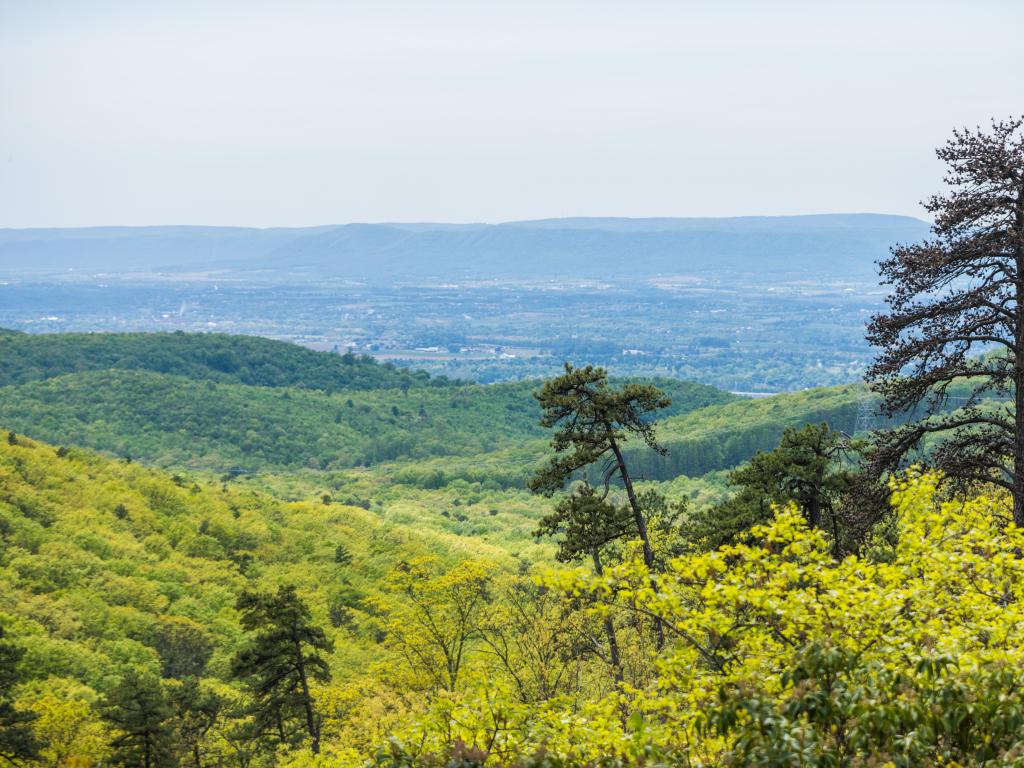 The River Route
Leave Cincinnati on KY-9 south where you can visit the city of Lexington or follow signs for Charleston.
Join the interstate for a short drive towards Marlinton where you can explore Monongahela National Forest to the north, or White Sulphur Springs to the south.
Merge with Interstate 81 just before Harrisonburg and drive alongside the stunning Shenandoah National Park where you can explore the Appalachian Mountains.
Continue north, stopping at the Washington Heritage Trail site, before continuing east to reach Washington DC itself.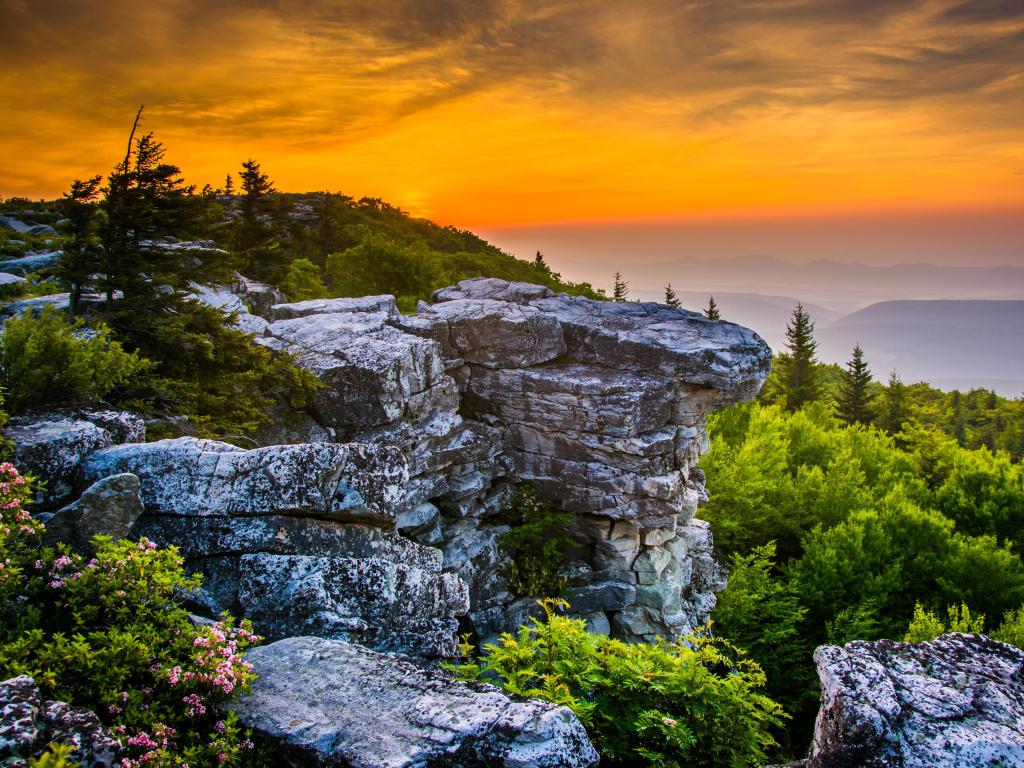 Best places to stop between Cincinnati and Washington DC
Despite the trip being a relatively short one, there are still fantastic overnight options on both routes. To help you plan your trip, we've included a couple of great hotel options which you might want to consider.
A riverside stay in Pittsburgh
Around halfway (and just over 4 hours and 30 minutes from Cincinnati) on our Steel Cities Route, Pittsburgh makes an ideal overnight stop thanks to its diverse community, plenty of attractions, beautiful rivers, world-famous restaurants and convenient location.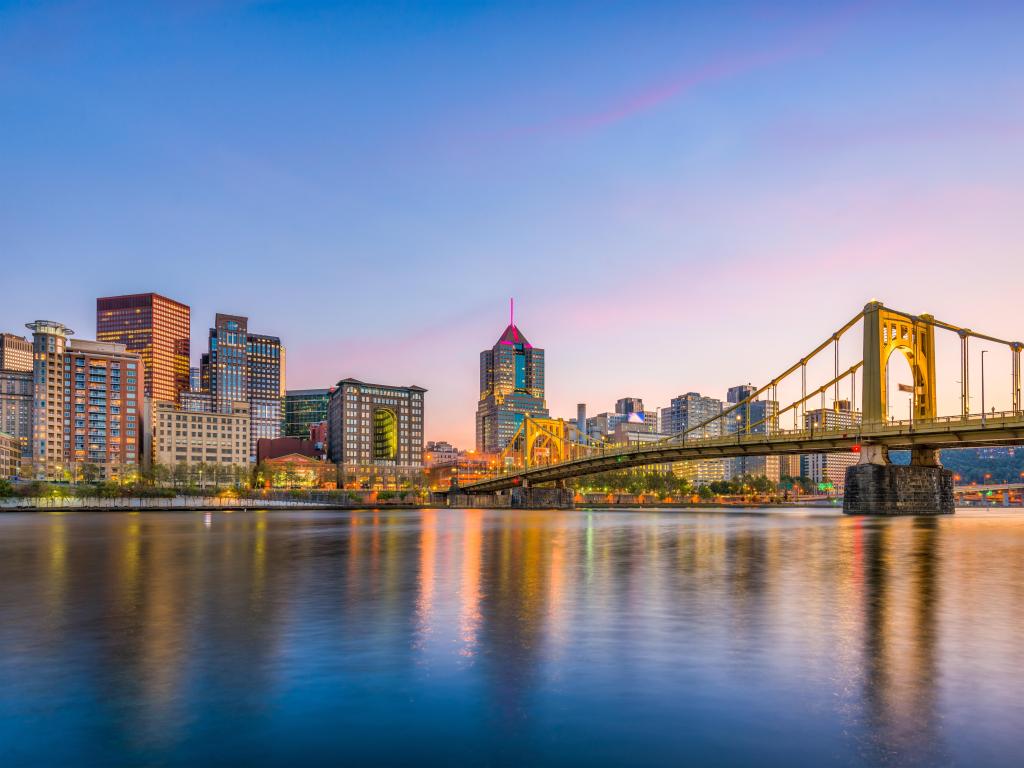 Spend some time exploring The Carnegie Museum of Natural History, which is one of the best natural history museums in the US, or take to the skies on the Duquesne Incline. This cable rail car takes you up to an observation deck that overlooks the entire city of Pittsburgh.
After all the sightseeing, a spot of luxury might just be in order. A stay at the Wyndham Grand Pittsburgh won't leave you disappointed. This grand 4-star hotel is in the heart of the city and has easy access from the parkway with private parking available.
Right across the road from Point State Park, a great place for a walk or to enjoy the city views, you'll also be just a short drive from Heinz Field, home of the Pittsburgh Steelers and the iconic Andy Warhol Museum.
Meanwhile, guests can relax in the modern indoor pool which has fantastic city views or enjoy a meal at the Three Rivers Restaurant. There are also cocktails to be enjoyed and stylish, modern rooms which will ensure you'll wake refreshed the next day!
Mountain retreat at Staunton
If you don't mind a longer drive on your first day, then the city of Staunton is a great place to stop on our River Route. Just over 6 hours from Cincinnati, stopping here will also give you the added bonus of more time on your second day to enjoy exploring the Washington Heritage Trail.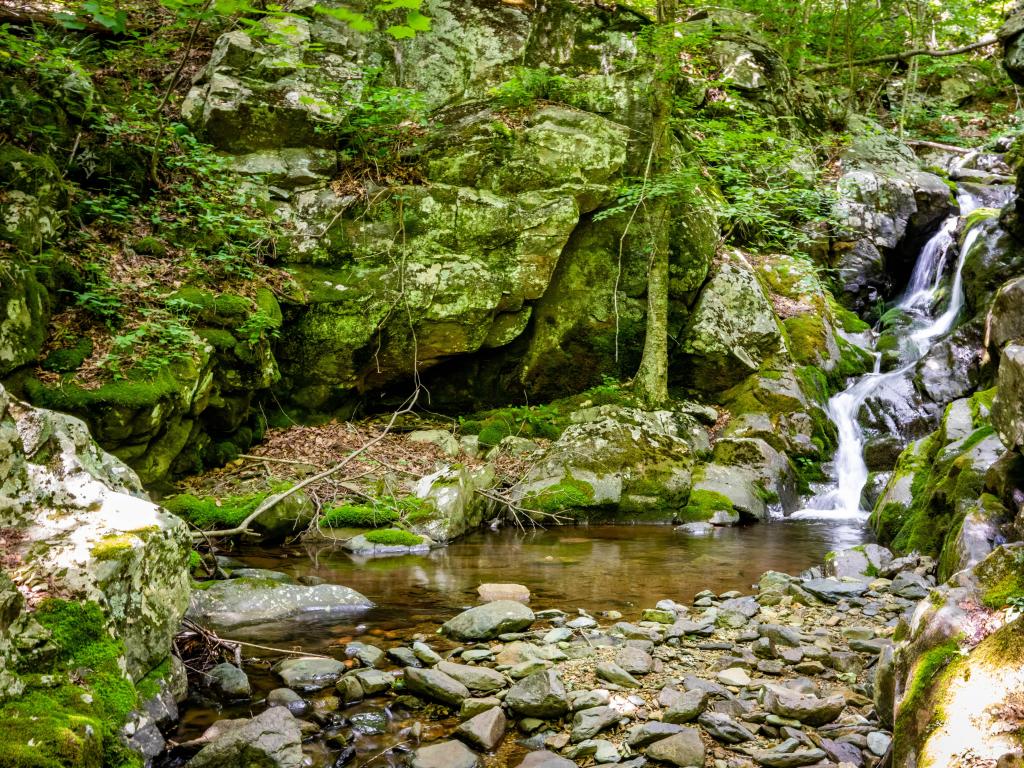 Staunton is one of those iconic big-small towns with a bustling downtown main street that has independent boutiques, plenty of restaurants, and live music, all set in picturesque colonial buildings. It also sits within easy reach of the stunning Blue Ridge Mountains and the Shenandoah Valley.
After exploring them, you could reward your efforts with a stop at Above Ground Winery which is just outside of Staunton. Offering vineyard tours and wine tastings, there's even a beautiful tasting room where you can sit and unwind after the tour before heading back to town.
Conveniently located close to the interstate as well as the heart of Staunton, the Fairfield Inn & Suites by Marriott offers a comfortable and relaxing stay while passing through the town. Guests can enjoy modern rooms and a swimming pool, plus there's even free onsite parking.
Being situated close to Staunton's historic downtown where you'll find plenty of shops, and restaurants as well as its thriving art and culture scene, the hotel is also within walking distance of Betsy Bell Wilderness Park where you can enjoy stunning views of the Shenandoah Valley.
Where to stay when you reach Washinton DC
When you reach Washington DC, your trip really begins. This incredible city has so much to offer that you could easily spend several weeks here just exploring.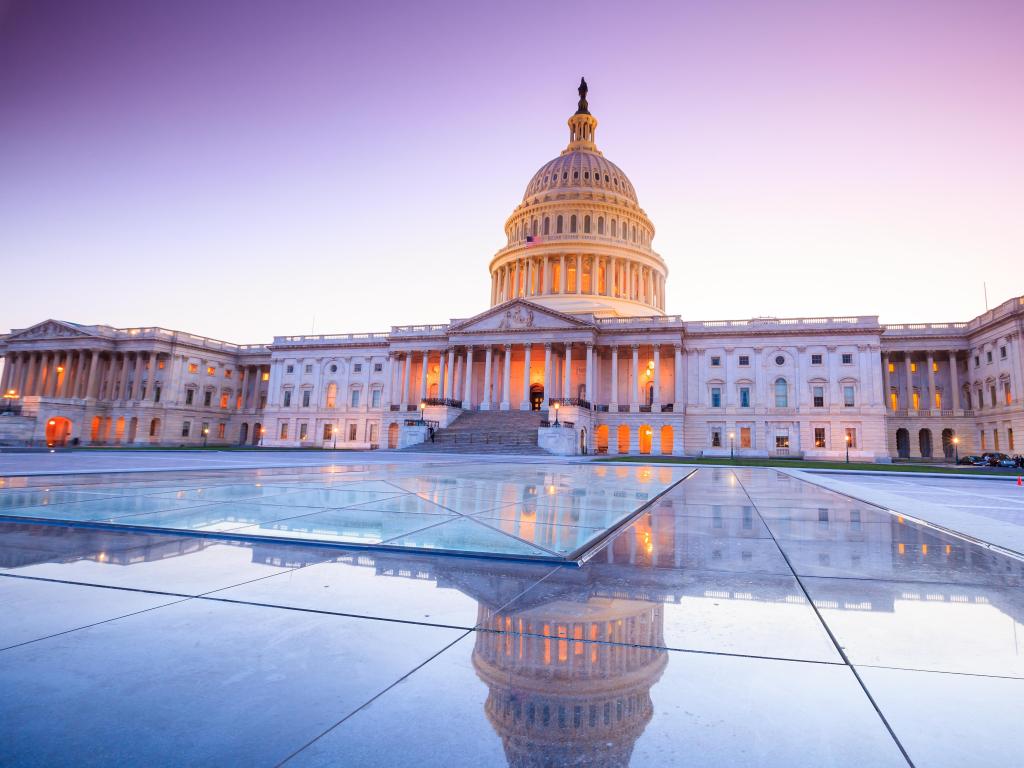 The Hotel Madera is a stylish and modern hotel in the heart of Washington DC, making it the perfect base for exploring the city. Just a short walk from The White House, the Dupont Circle and Washington National Mile, the 4-star hotel also offers comfortable rooms and an onsite restaurant.
Meanwhile select rooms offer balcony city views and all guests can enjoy contemporary food and a great range of cocktails. There's also private parking available.
Things to see on a road trip from Cincinnati to Washinton DC
Don't be fooled by thinking that a short road trip won't equal great attractions along the way. Instead, you'll find plenty of historical, cultural and fascinating places to visit, as well as incredible river and mountain views (especially on our River Route).
Here are some of the highlights you'll pass between Cincinnati and Washington DC.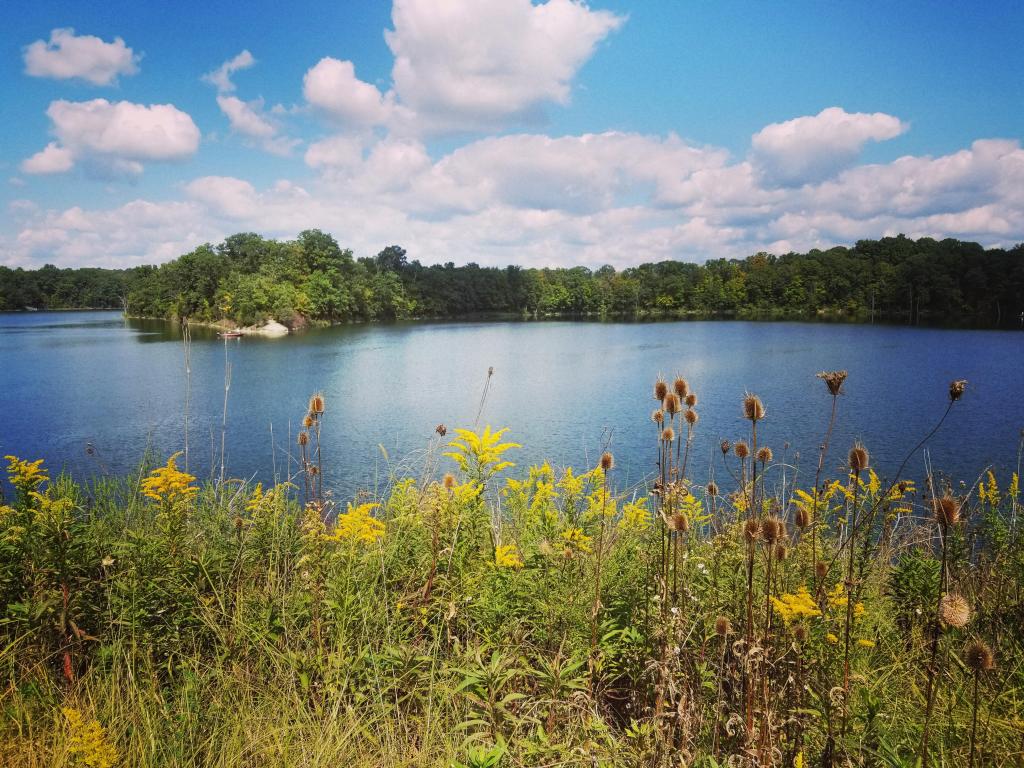 The Steel Cities Route
Caesar Creek State Park - A short drive from Dayton off Interstate 75, you'll find this charming park with a beautiful lake, wooded area and hiking trails. Enjoy water sports activities or simply enjoy a picnic overlooking Caesar Creek.
Dayton - The city of Dayton is best known as the birthplace of aviation, but you don't have to be a plane enthusiast to stop here. As well as several museums, Dayton is also a popular tourist destination thanks to its art centers and green parks, including the Carillon Historical Park.
National Museum of the US Air Force - This museum is ideal for anyone who loves aviation. Even if you do not love aviation seeing all the different types of aircraft that the US Airforce manufactured from World War I until the modern day is incredible.
Franklin Park Conservatory and Botanical Gardens - A beautiful place to stop and spend a couple of hours seeing some exotic flowers, and butterflies, and take a nice stroll through the many different outfoot gardens.
Wagner-Hagans Auto Museum - If you like old cars and you are interested in some of the very first models of vehicles produced in the US, then this museum is for you.
Wayne National Forest - The only national forest in Ohio, Wayne National Forest is in the foothills of the Appalachian Mountains. Here you can camp, hike or even enjoy horse riding through the vast and beautiful natural area.
Black & Ghost Tour - Visit a good number of Pittsburgh's historic sites while hearing ghost stories and tales of how these different sites have been known to be haunted through the years.
Frank Lloyd Wright's Fallingwater - Take a tour of this architectural masterpiece that is constructed over a large waterfall.
South Mountain State Park - Catch a stunning view along the Appalachian Trail at South Mountain State Park, a 40-mile park in Maryland. Follow in the footsteps of the 1862 Civil War soldiers who once walked along here, or simply just enjoy the breathtaking views and peaceful setting.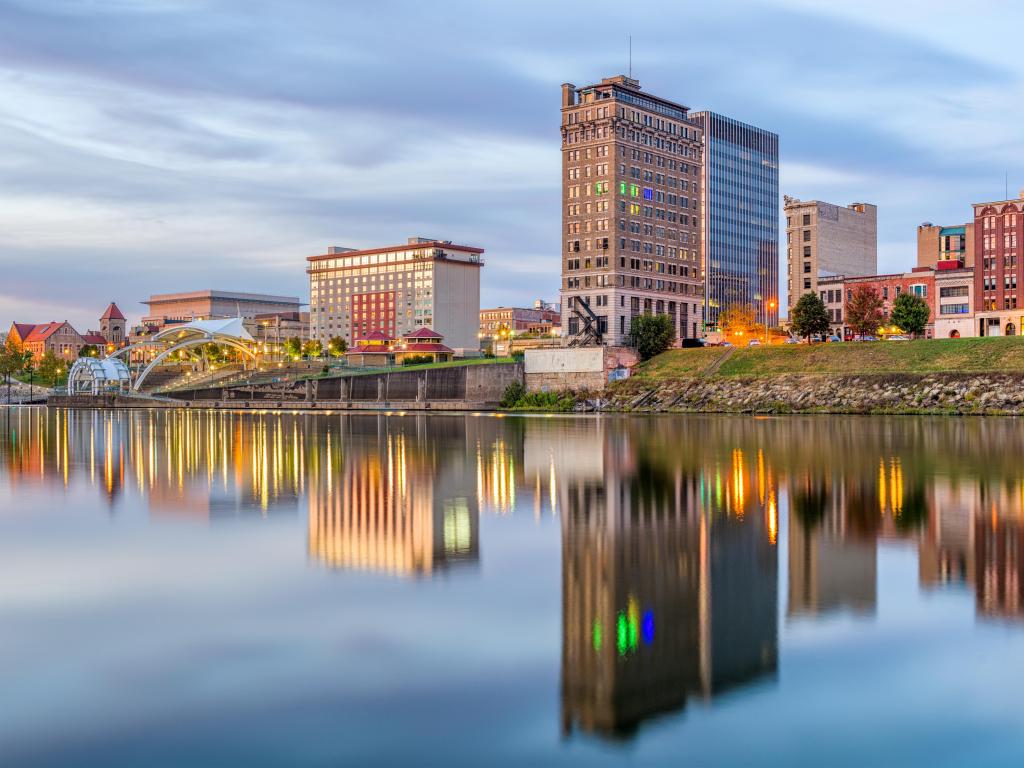 The River Route
Haddad Riverfront Park - This park located on the banks of the Kanawha River offers incredible views of Charleston, WV as well as holds live music events all through the summer and fall as well.
Kanawha State Forest - Plenty of wildflowers, dense forests, and birds, along all the different hiking trails and scenic car routes through the Kanawha State Forest.
Magic Island - Magic Island is an island located on the Kanawha River where you can stop to stretch your legs, hit up the splash park, or simply eat a picnic lunch in the recreational area with views of Charleston and the entire Kanawha River Valley.
Ohio River from Vanceburg, KY - If you are looking for some good views of the Ohio River Valley, you can stop in Vanceburg for a quick lunch or simply park your car and go for a walk along the banks of the Ohio River.
Harper's Ferry National Historical Park - History buffs will love to take a quick tour of the Harper's Ferry National Historical Park. The amount of significant history that has taken place on these grounds is astounding.
Rumsey Monument & Tobacco Warehouse - A tobacco warehouse built in 1789 is most likely the oldest tobacco facility in West Virginia.
Belle Boyd House - The home of the famous confederate spy Isabella Boyd who was arrested and imprisoned for running secret messages to Stonewall Jackson himself and for shooting and killing a Union soldier who entered the family home. She would go on to become a famous actress in London.
Bunker Hill Mill - This large mill is one of the oldest in West Virginia that was built in 1738 on a 2,000-acre plantation. Take a walk and discover more about its past.
Roman Bath House & Museum of Berkeley Springs - Take a dip in 102-degree heated spring water in a bathhouse that was built in 1784.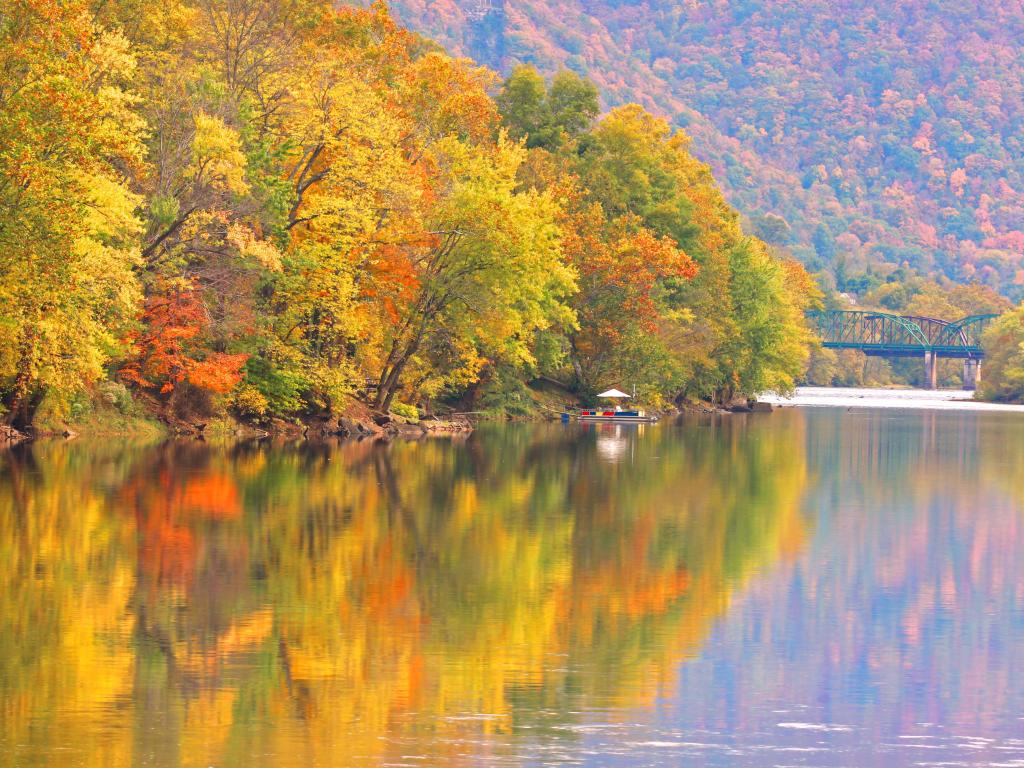 Best time to go on a road trip from Cincinnati to Washington DC
While you could make the trip to Washington DC year-round, you may want to avoid going to Washington DC in the middle of winter and summer as you'll experience cold or sweltering heat. Generally speaking, the best time to visit is March to May, and September to November.
Summertime in DC can be hot and you can expect temperatures mostly in the upper 80 degrees Fahrenheit, with a few days reaching as high as 90. You're also likely to experience busy crowds and busy hotels.
In contrast, winter can get quite cold in the months of December, January, and February with lows averaging around 50 degrees. You'll need extra layers for the night too as temperatures can hit mid-30 degrees.
Although many of the monuments are outdoors, there are still plenty of indoor activities to do in DC including all the different museums and touring the State Capital Building and White House, if you're keen to travel during this time of year.
Though for the best of the weather, your best bet is to visit either in spring or fall. In the spring, you'll get to experience the pretty Cherry Blossoms, while the fall rarely sees temperatures lower than 40 degrees.
There are lots of great events held in DC that you could plan your visit around, including the Blossom Festival held between March and April, the DC Jazz Festival in September and the Capital Pride Festival in June. Just be prepared for busy hotels and crowds during these dates.