Road Trip From Denver To Mount Rushmore
A road trip from Denver to Mount Rushmore may seem like an unconventional one – the quickest possible routes aren't particularly scenic, and you can easily catch a flight to South Dakota if you want to get there quickly.
With that said, there's a great route that passes through some beautiful places in the state of Colorado and beyond, and these locations can really help you make an adventure out of this trip.
Using our recommended route, the road trip from Denver to Mount Rushmore would take up a whole day, or potentially more if you want to see everything along the way. The drive itself is around 10 hours without any stops or detours, and it's packed with beautiful views and scenery.
To help you plan out this route, read on below and familiarize yourself with some of the key stops along the way.
How far is Mount Rushmore from Denver and how long will the road trip take?
The route we've laid out for your road trip from Denver to Mount Rushmore is about 580 miles in length, and the drive will take around 10 hours without accounting for stops.
Route
Distance
Driving Time
Fastest Route


(via I-25 N and US-85 N)

367 miles
6 hours
Scenic Route


(via I-70 West)

580 miles
10 hours
If you take off very early, it's possible to make the trip in one day. After all, with iconic facilities like the Presidential Trail and Lincoln Borglum Museum, there's plenty to see and do at Mount Rushmore and the surrounding areas.
With that said, we'd strongly advise against a one-day trip – leaving Denver via Interstate 25 and continuing north can actually get you to Mount Rushmore in about 6 hours if you're aiming for speed, but the route we recommend gives you a lot more to look at along the way. Besides, if you spend several days exploring along the way, you won't really feel the added mileage at all.
By adding a few hours to your travel time and incorporating Colorado's national parks and forests into your trip, you can make the drive infinitely more scenic and memorable. You'll definitely need to stop along the way, but there'll be no shortage of great places to do so, and you won't feel like you've wasted your day, like you would if you were to go by plane.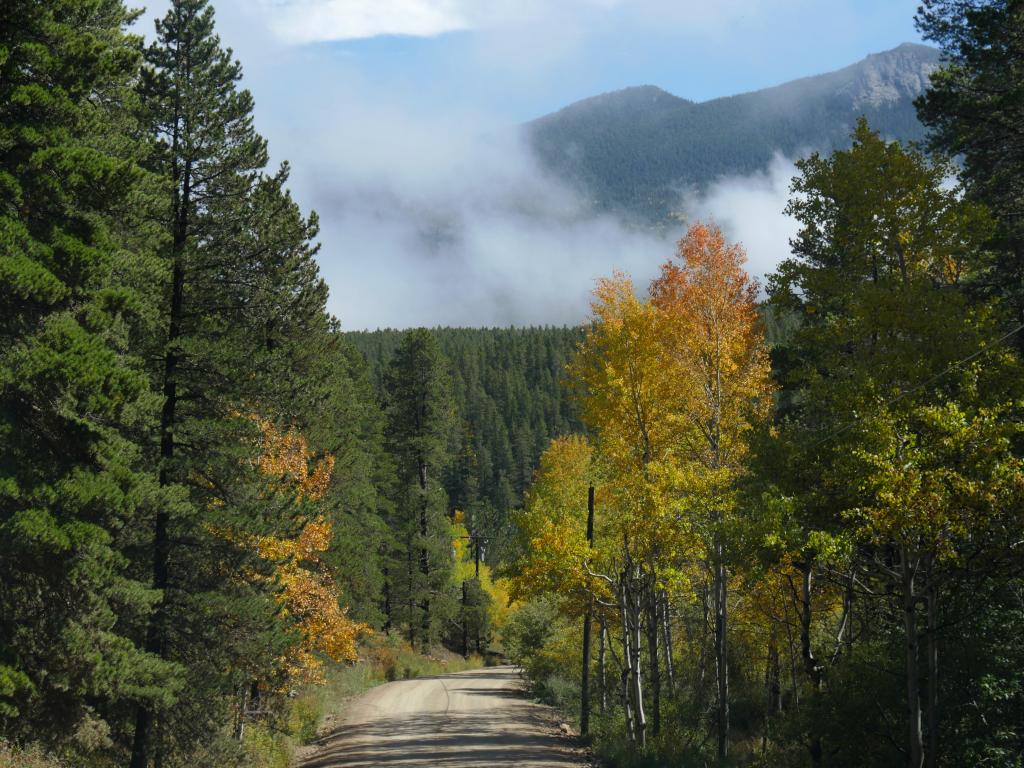 Many of the landmarks we'll be mentioning are quite expansive, so you should extend the trip to at least a couple of days to get as much out of it as possible. With that said, you may need to devote upwards of 7 days to the trip to truly see everything there is to see.
Best road trip route from Denver to Mount Rushmore
Instead of exiting Denver by going directly north, you can take a somewhat longer route and add some color to your trip. There are some incredible spots immediately surrounding Denver, and if you have the time, there's virtually no reason not to drive through them on your way to Mt Rushmore.
Road trip route from Denver to Mount Rushmore
Take Interstate 70 west through Lakewood, passing by Windy Saddle Park, Matthews Winter Park, Clear Creek Canyon Park, and Golden Gate Canyon State Park. After getting on the US 40, make a sharp right turn and go north along the Front Range of the Southern Rocky Mountains. Drive past Lake Granby onto Highway 125, right by Rocky Mountain National Park.
As you enter Wyoming, follow the highway through the Arapaho National Wildlife Refuge and exit the string of parks through Medicine Bow-Routt National Forest. Continue east on the Interstate-80 past Curt Gowdy State Park, Soapstone Prairie Natural Area, and the massive Pawnee National Grassland.
Once you're in Nebraska, take Highway 71 north – you'll be driving along this highway until you leave Nebraska and are well into South Dakota.
Drive through Nebraska National Forest, and then Oglala National Grassland at the border with SD. Once you're past the Angostura Reservoir and the surrounding recreational areas, you can enter Black Hills National Forest directly by continuing north along US 385, through Wind Cave & Custer National Parks. After passing Crazy Horse Memorial, just follow Highway 244 to Mount Rushmore.
Best places to stop between Denver and Mount Rushmore
A 10-hour drive is nothing to scoff at, and you'll definitely want to find someplace to rest along the way. There are plenty of great stopping points between Denver and Mount Rushmore, but below are some of the places you definitely don't want to miss out on:
Unwind at Laramie's Hilton Garden Inn
Following our route will have you driving through forests all the way to Wyoming, and you'll undoubtedly be exhausted if you spend the day exploring the natural landmarks (which there are plenty of, as you'll see in an upcoming section).
With that in mind, you'd be wise to book a room in the city of Laramie – you can stay en route and still go back to the forests from here whenever you want.
Hilton Garden Inn is a beautiful hotel located just east of Medicine Bow-Routt National Forest. The massive complex is a favorite of tourists and visitors of Wyoming, and it's one of the highlights of the city of Laramie.
The hotel has absolutely everything you need, and more – the dining area is fancy and spacious, the outdoor sitting area is great for basking in the sun with your morning coffee, and the rooms are very cozy and well-furnished. On top of that, you'll have access to an indoor swimming pool, jacuzzi, and fitness area, all for a very reasonable price.
As an added note, the city is home to the University of Wyoming, making it somewhat of a student hub. The University is only a couple of minutes from the hotel, so if you visit in the right time of year, you can expect your immediate surroundings (and the city as a whole) to be very lively and bustling with activity.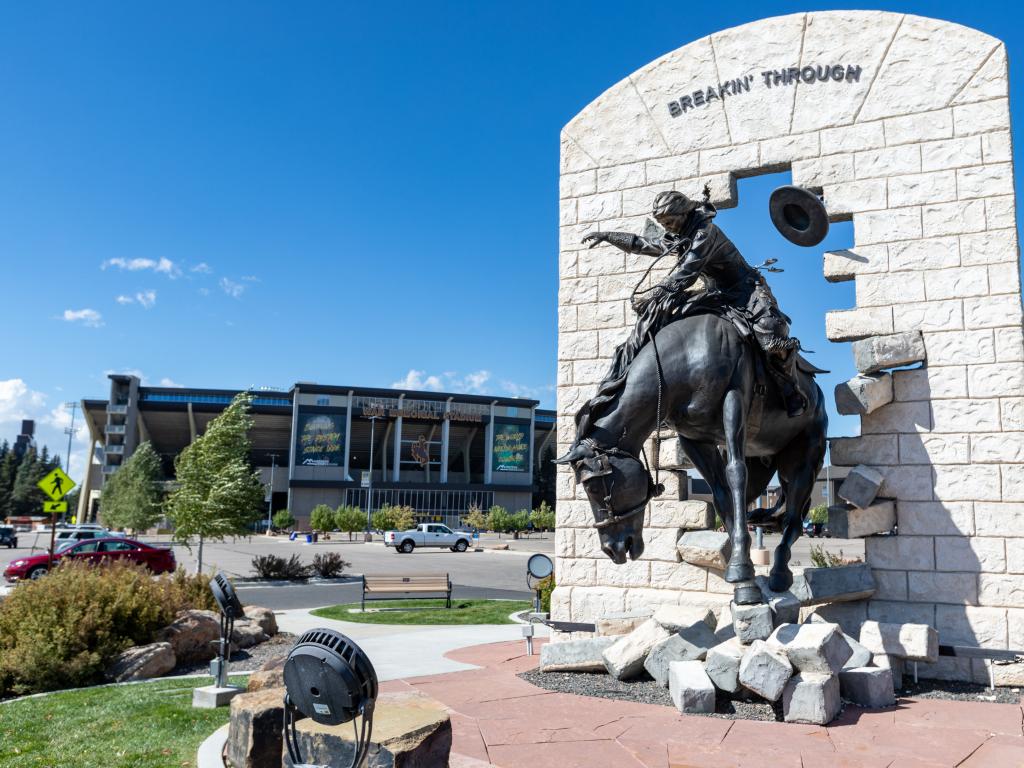 Explore Black Hills & Rest in Custer
Although Custer State Park is less than an hour's drive from Mount Rushmore, the entire southwestern part of South Dakota is an adventure in and of itself. This means you'll want a great place to stay in the area, and the EO Bungalows are probably the best you can find.
Located less than a mile from Black Hills National Forest, these bungalows boast some of the slickest interiors you've ever seen. The rooms are mostly black and white, with wooden flooring and the occasional wooden furniture – every corner of the bungalows just oozes style. Despite all the black and dark brown, the abundance of natural light keeps the inside very bright and pleasant.
The bungalows' charm and character carry over into the exterior too – the patio & communal garden have ample seating and are a great place to unwind when you're not out exploring the local landmarks. This area's great for a large get-together, and the floral details provide a great contrast to the interior.
Finally, the bungalows are located in the heart of Custer, so you can head downtown and run errands or go for a meal whenever you want. You couldn't ask for much more than what EO Bungalows have to offer, so go ahead and give them a try!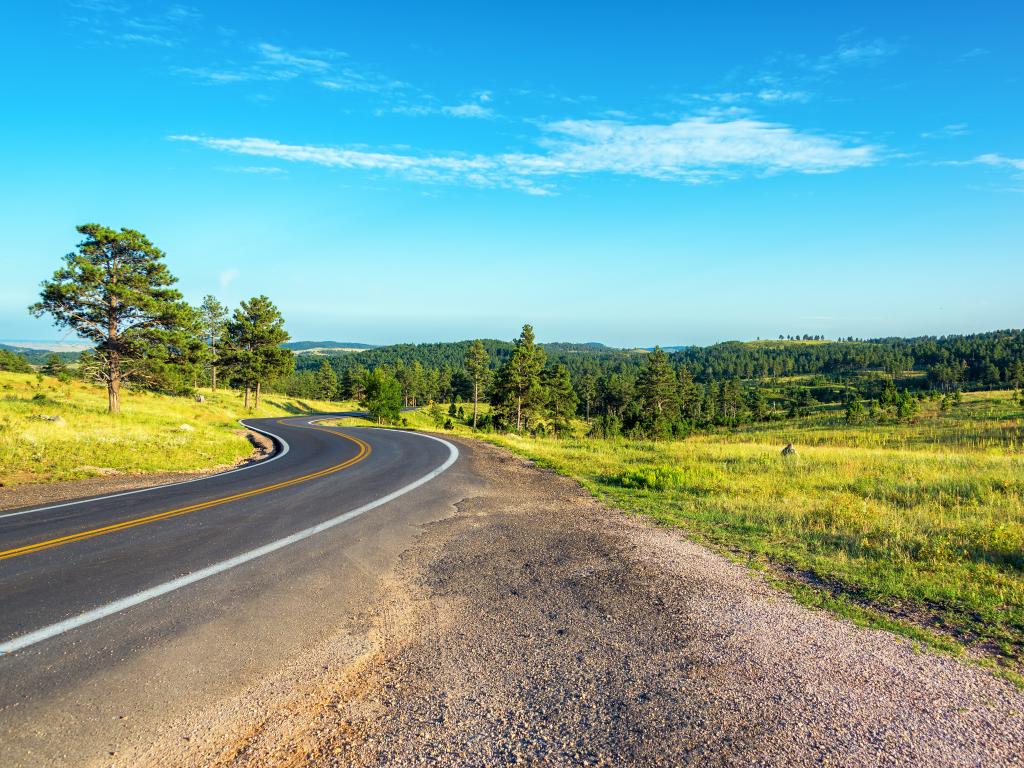 Things to see on a road trip from Denver to Mount Rushmore
This route from Denver to Mount Rushmore will let you explore some really interesting places - the Colorado forest stretch alone has so many great spots that it would be next to impossible to list them all. Give yourself a week or two on the road to really take everything in.
Here's a list of some places you won't want to skip out on when taking a road trip from Denver to Mount Rushmore:
Golden Gate Canyon State Park – Located 30 miles west of Denver, this beautiful park is home to many miles of mountain trails, and it's a popular spot for a number of outdoor activities.
Grays Peak – The highest summit of the Front Range, this peak provides a great view of the mountain range.
Lake Granby – One of Colorado's largest lakes; it has a beautiful shoreline and view of the mountains.
Rocky Mountain National Park – This gigantic national park needs no introduction; surrounded by lush forests and filled to the brim with beautiful spots, this park is to be explored in detail. If you are visiting Rocky Mountain National Park, keep in mind that the national park uses a timed entry permit system. Please check the national park's website to see if you need to make a reservation before your visit.
Arapaho National Wildlife Refuge – This beautiful refuge is great for hiking and fishing (the latter only being allowed in the daytime).
Medicine Bow-Routt National Forest – Spanning well over 2 million acres, you can turn in any random direction in this beautiful forest and find a place worth exploring.
Pawnee National Grassland – This gorgeous grassland makes for a great hiking and camping spot.
Scotts Bluff National Monument – A national park containing prairie and plenty of bluffs; also, the SB County is essentially the midpoint of this route, making it a great place to spend the night.
Chadron State Park – Characterized by its ponderosa pine trees and rich in rentals and outdoor activities.
Oglala National Grassland – Contains a number of unique badlands.
The Mammoth Site – Located in Hot Springs, this dig site is home to more mammoth remains than any known place on Earth.
Wind Cave National Park - A near-150-mile-long cave with the status of National Park, it is home to many unique geological formations.
Custer State Park – A beautiful park that dozens of animal species call home, most notably the American bison.
Jewel Cave – Even longer than Wind Cave, this cave offers year-long tours and plenty of interesting formations.
Black Hills – With an area of over 1 million acres and plenty of recreational options, this is a must-see in the Mt Rushmore area.
Badlands National Park – Slight detour but definitely worth checking out thanks to its canyons and gigantic rock formations.
There are plenty of other detours one could take along this route, especially after entering South Dakota – these are just some of the most practical places to visit.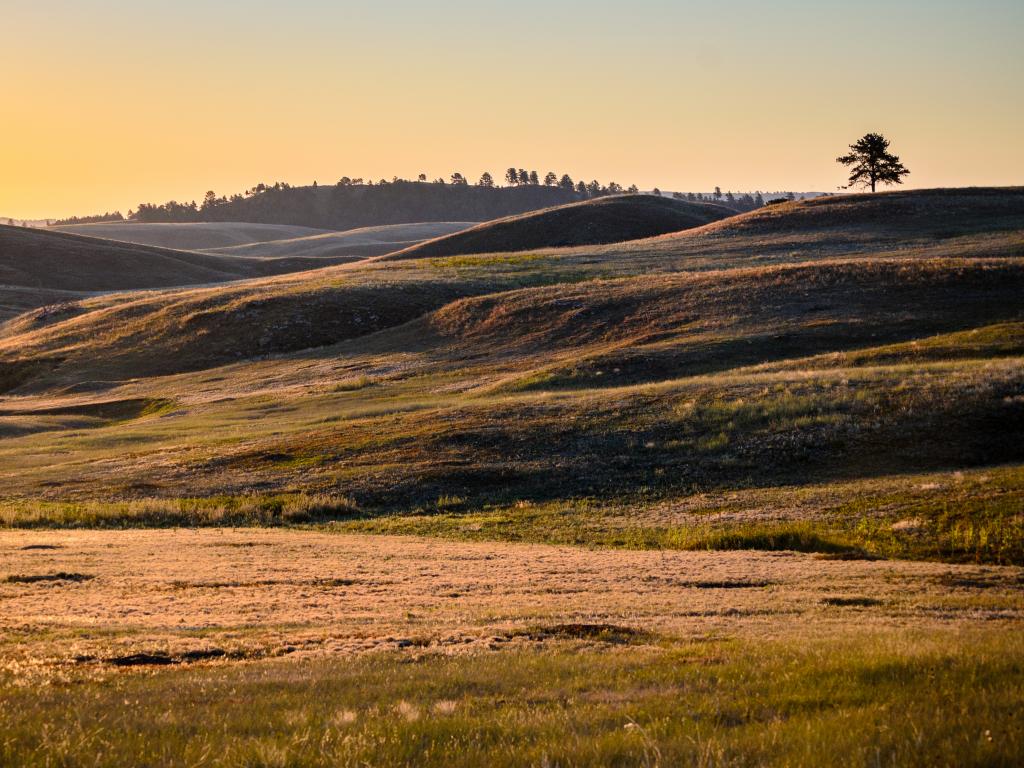 Best time to go on a road trip from Denver to Mount Rushmore
Because Mount Rushmore is open all year round, you can visit it virtually any time you want, save for the Christmas holidays. It gets visitors no matter the season, especially in the summertime, but the surrounding area has so much accommodation available that you should have no trouble finding a place that isn't crowded, if that's what you're looking for.
With all that said, the route starts off with a long line of Colorado's national forests, and nature lovers will especially enjoy driving through these in spring and fall. Mount Rushmore is also less crowded in these seasons, so May, September, and October are great if you want your trip to be colorful while remaining as solitary as possible.
The worst season for this trip would be winter – you'd have a long drive ahead of you, and many of the services in the Black Hills towns won't be working. On top of that, South Dakota winters can get quite cold and unpredictable, so if you get caught in a bad blizzard, you'll have a hard time even making the trip, let alone exploring the area.
If you do decide to go in winter, consider staying in or around Rapid City, as everything is likely to be up and running there.