Road trip from El Paso to Lubbock and Amarillo
Ready for an amazing road trip that will you through vast stretches of the Texan desert, offering expansive landscapes? You will drive past the rugged contours near El Paso to the flatter plains as you approach Amarillo and Lubbock, dotted throughout with natural attractions, historic stop-offs and beautiful parklands.
The 540-mile road trip from El Paso to Amarillo and Lubbock takes 8 hours and 45 minutes. The White Sands National Park Route passes Cloudcroft, Lincoln National Forest, Roswell, or via Albuquerque you enjoy Truth or Consequences and Tucumcari.
You are spoilt for choice with which scenic and exciting journey to take from El Paso. Keep reading to see where we suggest stopping off to explore along this stunning journey from El Paso to Amarillo and Lubbock, when to visit and where to stay. It's a journey you'll never forget.
How far is Lubbock and Amarillo from El Paso, and how long will the road trip take?
Comparison of road trip routes between Los Angeles and Crater Lake National Park

| Route | Distance | Driving Time |
| --- | --- | --- |
| The White Sands National Park Route | 540 miles | 8 hours 45 minutes |
| The Albuquerque Route | 685 miles | 10 hours 20 minutes |
Head along the White Sands National Park Route from El Paso to Amarillo and this journey covers 540 miles and takes around 8 hours and 45 minutes to complete without detours.
Opting for the Albuquerque Route takes a little longer to drive, with this journey from El Paso to Lubbock spanning 685 miles and taking 10 hours and 20 minutes to reach the destination.
While the drive for either route could just about be covered in a full day, there is so much to witness and experience that we recommend allocating 2-3 days for the trip.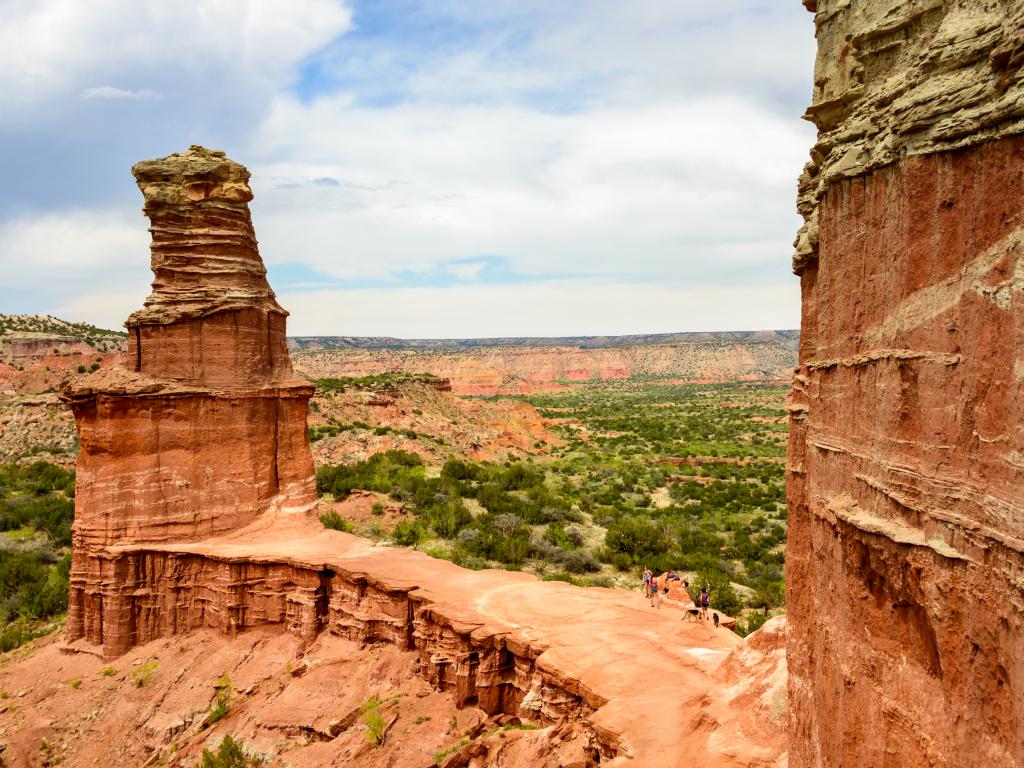 Best road trip route from El Paso to Lubbock and Amarillo
Both the White Sands National Park Route and Albuquerque Route takes you through many natural attractions and exciting stop offs, it'll be difficult to know which route to choose.
The White Sands National Park Route blends Wild West remnants and characterful Southwestern towns, making for a historic and mesmerizing drive. You'll take in local culture, tales of extraterrestrial encounters, and vast natural sights, where each mile brims with beauty and discovery.
Add the White Sands National Park Drive to the itinerary, leaving around sunset, and the sight of glowing gypsum dunes across the Sunset Stroll area are sure to leave a lasting impression.
On the other hand, if you fancy a journey packed with history, cultural richness, and a touch of modern urban vibe, then the Albuquerque Route is for you.
Along the way, you will uncover Native American history along with iconic Route 66 culture, as you make your way through the desert vastness. Embarking on the VLA Observatory Drive is a must, with the sight of colossal radio antennas against desert plains nothing short of breathtaking.
How to drive from El Paso to Lubbock and Amarillo
The map above shows our suggestions for the best road trip routes between El Paso and Amarillo or Lubbock. Keep reading for detailed descriptions of both routes, where to stay on either, and the best things to do on the way.
The White Sands National Park Route
From El Paso, head along Interstate-10 (I-10) towards Las Cruces, with your first notable stop at Mesilla Valley Bosque State Park, a haven for nature enthusiasts and birdwatchers.
Afterwards head along US-70, and you gradually enter the ethereal beauty of White Sands National Park. Imagine yourself amidst a sprawling expanse of glistening white dunes, it really is something else.
Drive further into the heart of New Mexico towards Alamogordo before arriving at Cloudcroft via US-82, where attractions like Oliver Lee Memorial State Park beckon. Stop off to visit Lincoln National Forest too, a refreshing break from the arid landscapes.
Your route will then usher you east to Roswell, the city synonymous with extraterrestrial encounters. Before leaving the city, take a moment to bask in the natural beauty of Bottomless Lakes State Park.
As you continue your journey northeast on US-380, you'll arrive at Bitter Lake National Wildlife Refuge, a sanctuary for a myriad of wildlife species.
This route will then lead you into Texas, with the city of Lubbock where you can visit renowned Buddy Holly Center and West Texas Walk of Fame, before continuing to final destination Amarillo.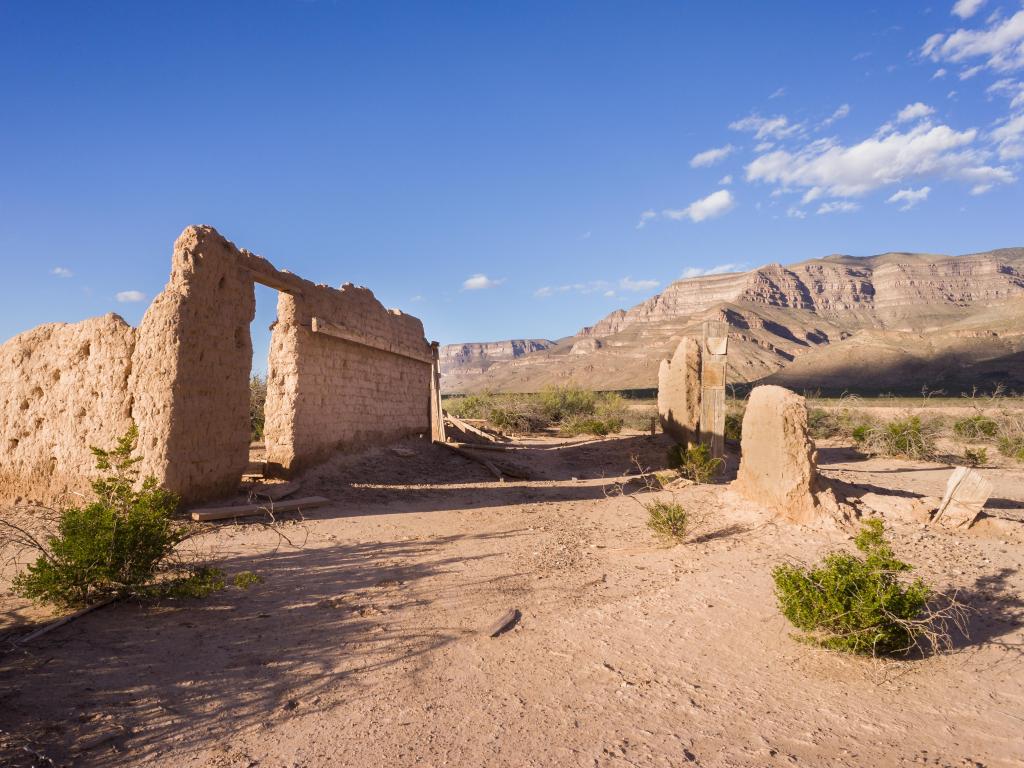 The Albuquerque Route
Taking Interstate-10 (I-10) from El Paso, you can visit both Mesilla Valley Bosque State Park and New Mexico Farm and Ranch Heritage Museum as you pass Las Cruces.
From here take I-25, as the cityscapes give way to beautiful New Mexico landscapes. Stop at unique Truth or Consequences where you can visit Geronimo Springs Museum. Elephant Butte Lake State Park is shortly after, ideal for a relaxing break. Further along the route lies the Bosque Del Apache National Wildlife Refuge too.
A slight divert west on US-60 witnesses the majestic NRAO Very Large Array. The enormous radio antennas against the sprawling plains of San Agustin makes for an impressive sight.
Rejoin I-25 to head north and you'll reach Sevilleta National Wildlife Refuge before arriving in Albuquerque. A night here is a must to see this interesting and historic area.
Afterwards head east on I-40 to Tucumcari, a town steeped in history and spirit of Route 66. Must-visits include Tucumcari Historical Museum and Route 66 Auto Museum.
Your journey will lead you further into Texas, with Amarillo serving as a vibrant pit stop. Cadillac Ranch and Amarillo Botanical Gardens are must-visits when you stop off to explore.
Before arriving at Lubbock make a worthy detour to Palo Duro Canyon State Park, a natural marvel known as the "Grand Canyon of Texas."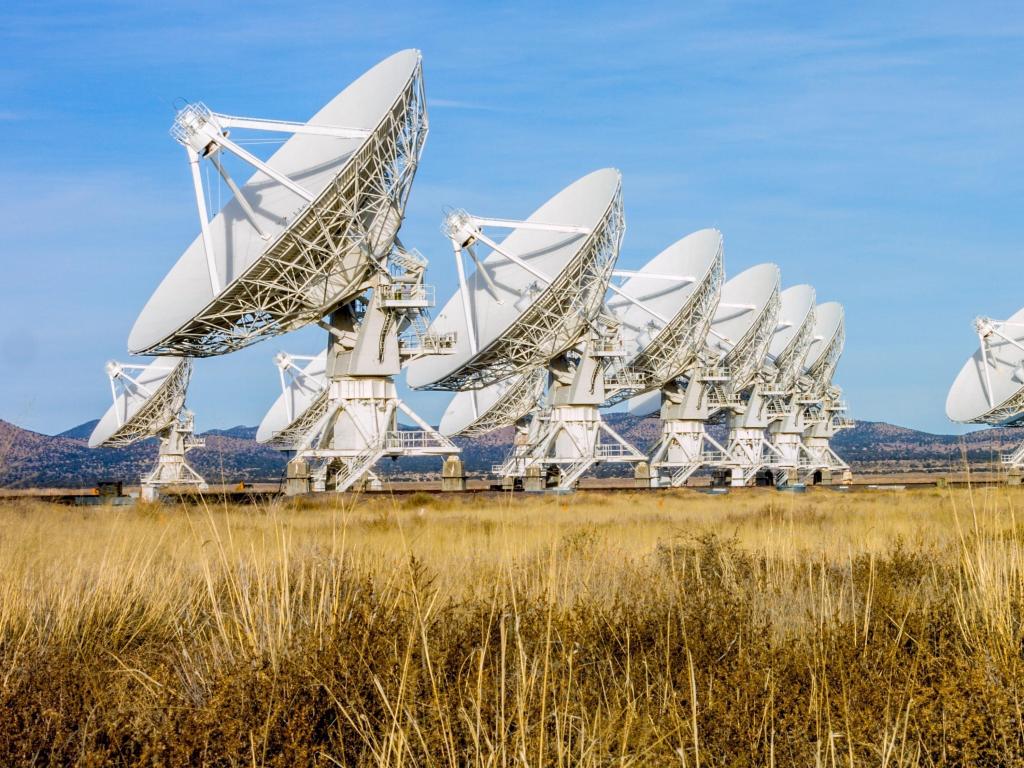 Best places to stop between El Paso, Lubbock and Amarillo
Although this journey is relatively short it is brimming with so many amazing natural sights and attractions to enthrall as you make this trip.
Here we have picked out the very best places and hotels for a great trip and see the very best of this beautiful region.
An unforgettable stop-off in Albuquerque
Albuquerque is a great destination to pause on The Albuquerque Route around halfway on this route. This Southwestern city fuses Native American and Hispanic cultures, with a deep-rooted history, colorful arts scene, and majestic backdrop of the Sandia Mountains.
The focal point is Old Town Albuquerque. Its charming streets, lined with historic buildings and markets, sounds of mariachi and traditional dance performances are never too far away to make for a memorable trip.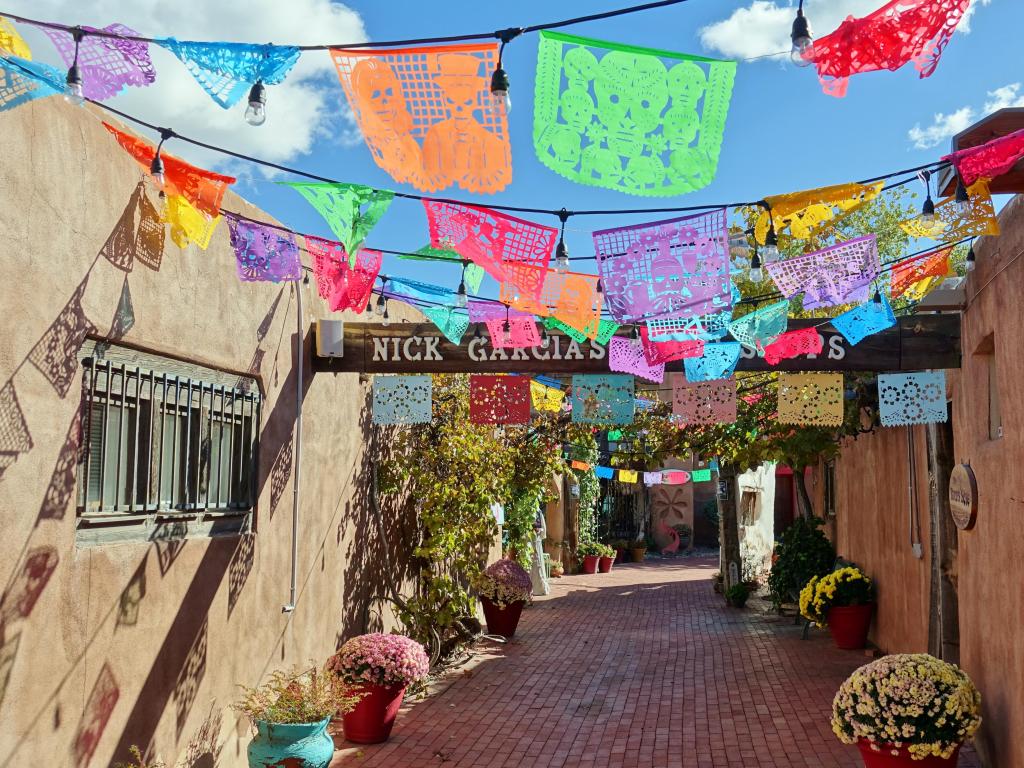 For those looking to elevate their experience, quite literally, the Sandia Peak Tramway is unmissable. The city's panoramic vistas make this a breathtaking journey.
And for the fans of pop culture and television, Albuquerque featured in critically acclaimed TV series "Breaking Bad." It's quite a thrill to spot familiar settings from the show as you explore the city.
While in Albuquerque, we recommend lodging at Casas de Suenos Old Town Historic Inn. This unique B&B boasts a series of interconnected casitas, artfully arranged around a serene courtyard and lush gardens.
Not only does it offer historic and traditional style accommodation, but guests can also indulge in the luxury of private hot tubs on the outdoor terrace. Old Town's attractions like the bustling plaza, shops and restaurants are just a short stroll away.
Where to stay when you reach Lubbock
Lubbock, dubbed the heartbeat of West Texas, is best known for rock 'n' roll pioneer Buddy Holly, and with its rich musical heritage, plus agricultural roots, this area celebrates its culture and industry.
The Buddy Holly Center is a must-visit for music fans, celebrating this musician's life and works. For those interested in aviation make sure to head to the Silent Wings Museum, packed full of stories of World War II glider pilots.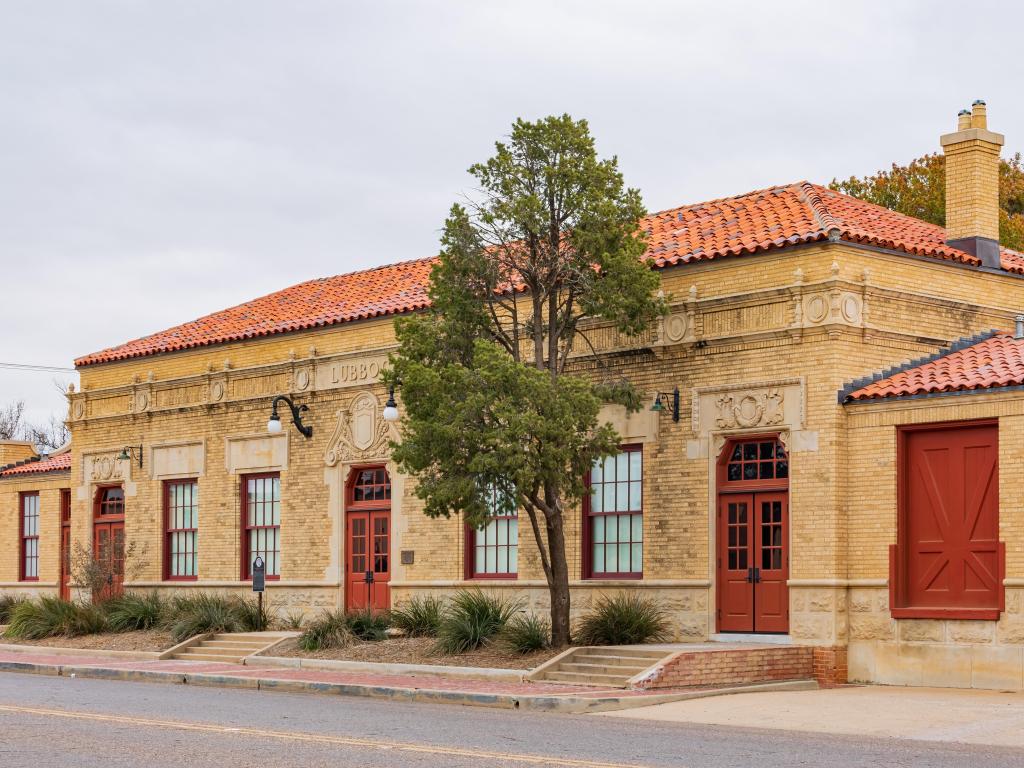 And for a journey even further back in time, the Lubbock Lake Landmark offers archaeological and natural history exhibits, revealing stories from over 12,000 years ago.
Thanks to its gusty conditions, the city is considered a potential goldmine for wind energy. As locals jest, the wind blows with such consistency that if it ever paused, the whole town might just topple over!
When it's time to rest, the Cotton Court Hotel, by Valencia Hotel Group is the place to go. This exceptional 4-star hotel combines contemporary style with vintage flair. The hotel's beautiful outdoor courtyard, dotted with loungers and centered around a cozy fireplace, provides a beautiful view from each room.
If you're up for an adventure, just hop on one of the hotel's free bikes and start exploring! With several local landmarks including the Park at City Hall and the Buddy and Maria Elena Holly Plaza so close, there is plenty to enjoy right on the doorstep.
Where to stay when you reach Amarillo
Amarillo, often called the "Yellow Rose of Texas," is a colorful testament to the enduring spirit of the American West.
As you roll into town, the renowned sight of Cadillac Ranch, with vividly painted Cadillacs, is a welcoming sight. Armed with spray cans, visitors from around the world have turned these classic cars into a dynamic canvas.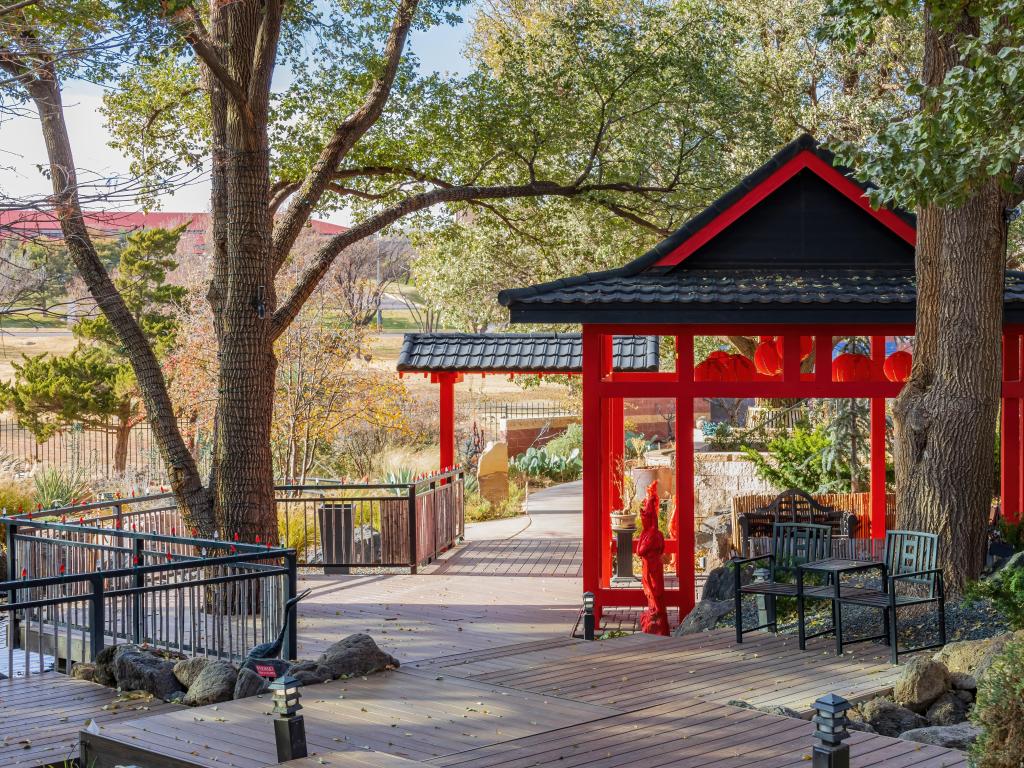 Afterwards head to the Palo Duro Canyon State Park with dramatic landscapes, considered a second natural wonder only to the Grand Canyon in size. A must-see.
If you're more inclined towards serene settings, the Amarillo Botanical Gardens promise a delightful stroll among well-manicured gardens.
After soaking in Amarillo's attractions, retreat to the comfort of The Barfield, Autograph Collection. This hotel has undergone a tasteful renovation and radiates a modern, luxurious vibe while retaining its rich history. Step into their unique speakeasy for a taste of the Roaring Twenties - expertly crafted cocktails await you.
If you fancy a short walk, the picturesque Centennial Plaza and serene Mary Hazelrigg Park are both within a mile, perfect for an evening jaunt.
Things to see on a road trip from El Paso to Lubbock and Amarillo
This journey is absolutely brimming with exciting things to see and do, so much so you may be very tempted to extend your trip!
Please keep reading to see all our favorite places to stop at and enjoy as you travel from El Paso to Amarillo and Lubbock.
White Sands National Park Route
White Sands National Park - Famous for its expansive gypsum sand dunes, this park offers visitors a surreal landscape for hiking, sledding, and photography.
McGinn's PistachioLand-World's Largest Pistachio - Home to a giant pistachio monument, this quirky attraction in Alamogordo offers tours of its pistachio farm and tasty samples of their nuts and wines.
Sunspot Solar Observatory - Set atop Sacramento Peak, this observatory provides a closer look at the sun's activity, along with panoramic mountain views.
Oliver Lee Memorial State Park - A blend of history and nature, this park near Alamogordo offers hiking trails with canyon views and insights into New Mexico's ranching past.
Lincoln National Forest - Sprawling across parts of southeastern New Mexico, this national forest offers lush greenery, hiking trails, and diverse wildlife, set against a backdrop of scenic mountains.
Smoky Bear Historical Park in Capitan - Dedicated to the real-life bear cub that inspired the famous Smokey Bear wildfire prevention campaign, this park in Capitan houses a museum and Smokey's grave.
International UFO Museum and Research Center - Located in Roswell, this museum delves into the infamous 1947 UFO incident with exhibits, artifacts, and an extensive library on extraterrestrial phenomena.
Roswell Museum and Art Center - Showcasing the cultural and artistic heritage of southeastern New Mexico, this museum in Roswell features art collections, historical exhibits, and a planetarium.
Bottomless Lakes State Park - Just southeast of Roswell, this park boasts a series of deep blue-green sinkholes surrounded by cliffs, offering opportunities for swimming, picnicking, and hiking.
Bitter Lake National Wildlife Refuge - Near Roswell, this refuge is a sanctuary for migratory birds and wildlife, known for its shimmering lakes and scenic wetlands.
Buddy Holly Center - Located in Lubbock, this center pays tribute to the rock 'n' roll legend Buddy Holly, featuring memorabilia, exhibits, and the artist's personal artifacts.
West Texas Walk of Fame - Located in Lubbock, this attraction honors influential figures from West Texas, from musicians to artists, with a series of plaques and memorials.
Silent Wings Museum - This Lubbock-based museum delves into the history of WWII glider pilots with exhibits showcasing vintage aircraft, personal accounts, and wartime memorabilia.
The Funky Door Bistro & Wine Room - A popular spot in Lubbock, this bistro offers an eclectic menu paired with an extensive wine selection, creating a relaxed yet upscale dining experience.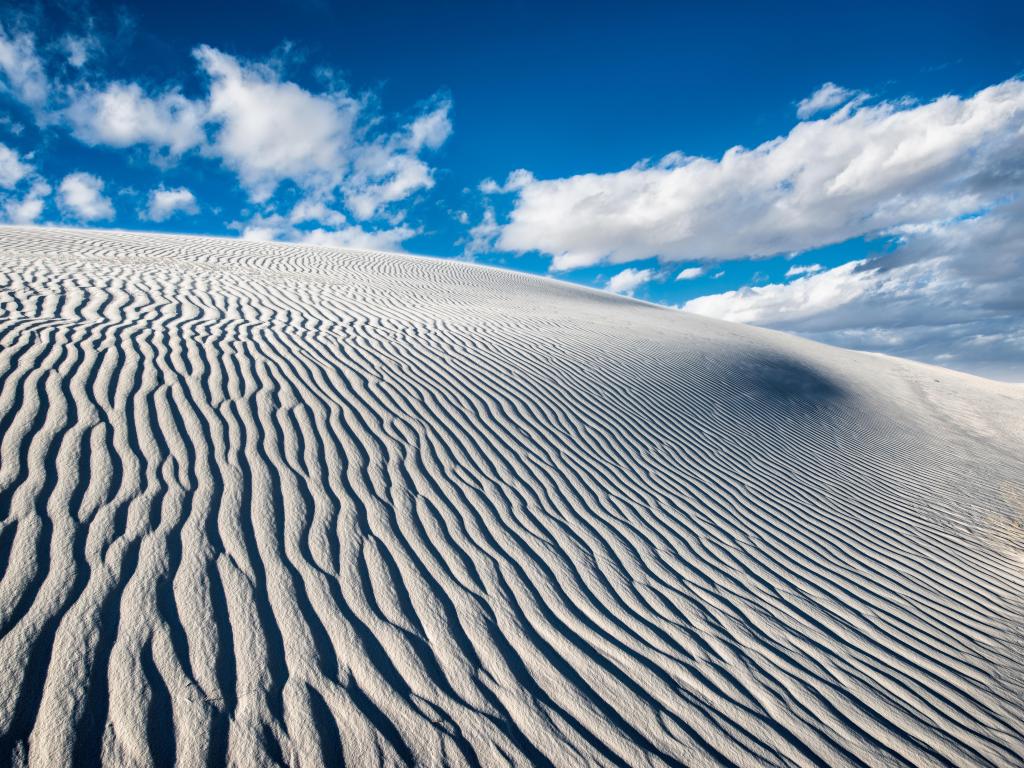 Albuquerque Route
Geronimo Springs Museum - Situated in Truth or Consequences, this museum offers insight into local history, including Native American artifacts, pioneer exhibits, and mineral springs.
Elephant Butte Lake State Park - New Mexico's largest state park boasts a massive reservoir where visitors can engage in boating, fishing, and watersports amid desert landscapes.
Bosque Del Apache National Wildlife Refuge - A sanctuary for migratory birds, especially sandhill cranes and snow geese; visitors can witness stunning bird migrations and explore walking trails.
NRAO Very Large Array - Located west of Socorro, this astronomical observatory showcases a collection of massive radio antennas that study the universe, making it a marvel of science and engineering.
Sevilleta National Wildlife Refuge - Spanning diverse habitats from deserts to mountains, this refuge is home to various wildlife species and offers hiking, wildlife viewing, and photography opportunities.
Sandia Peak Tramway - The longest aerial tram in the U.S., it provides riders with breathtaking views of the Rio Grande Valley and the Sandia Mountains.
Tinkertown Museum in Sandia Park - A whimsical museum featuring a vast collection of carved wooden figures, antique toys, and memorabilia, capturing the spirit of the American West.
Old Town Albuquerque - A historic district in Albuquerque known for its charming adobe landmarks, artisan shops, and cultural events, reflecting the city's Spanish colonial past.
American International Rattlesnake Museum - Located in Albuquerque, this unique museum offers an extensive collection of rattlesnake species and educates visitors about these misunderstood creatures.
Petroglyph National Monument - Situated in Albuquerque, this protected area is home to over 20,000 ancient rock carvings, showcasing the cultural heritage of Native Americans and early Spanish settlers.
Tucumcari Historical Museum - Chronicles the history of Tucumcari and Quay County with exhibits featuring Native American artifacts, pioneer memorabilia, and Route 66 relics.
Route 66 Auto Museum - Located in Santa Rosa, this museum celebrates the iconic Route 66 with a collection of classic cars, automotive memorabilia, and vibrant displays.
Cadillac Ranch - An iconic art installation near Amarillo, featuring half-buried Cadillac cars painted in vibrant colors, symbolizing the evolution of the car tailfin.
Amarillo Botanical Gardens - A tranquil oasis in Amarillo, these gardens showcase native and exotic plant species, themed gardens, and seasonal displays in a serene setting.
Palo Duro Canyon State Park - Known as the "Grand Canyon of Texas," this park near Amarillo offers hiking, camping, and horseback riding amid dramatic red rock formations and scenic vistas.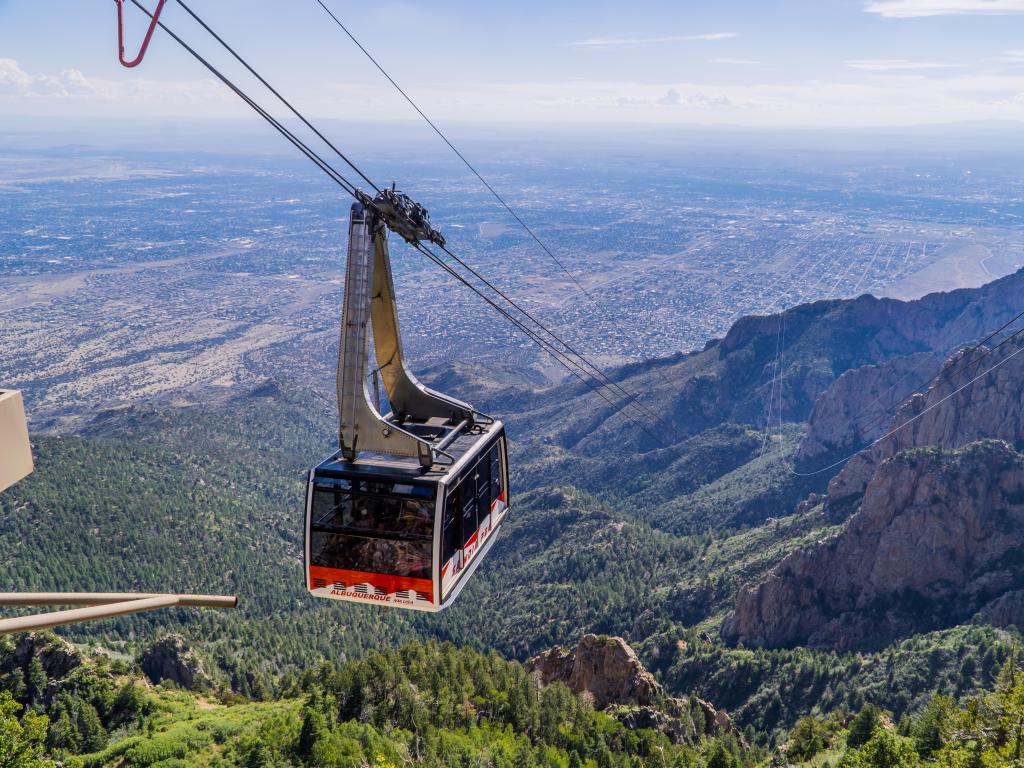 Both Routes
Mesilla Valley Bosque State Park - A picturesque state park along the Rio Grande that offers diverse habitats, perfect for birdwatching, hiking, and enjoying New Mexico's natural beauty.
New Mexico Farm and Ranch Heritage Museum - Located in Las Cruces, this museum presents 4,000 years of agriculture history through interactive exhibits, live demonstrations, and livestock.
Best time to go on a road trip from El Paso to Lubbock and Amarillo
Regardless of the road trip you choose, in the peak of summer, temperatures can get hot hot hot! Both routes to Amarillo and Lubbock will have intense heat, plus from July to September afternoon monsoons can lead to flash floods.
But if you brave the heat then the Roswell UFO Festival in July or the Hops & Vines Festival in August could be your reward.
If you decide to travel in spring instead, then this might be the most scenic time, with wildflowers also in full bloom. The Albuquerque Route is particularly pretty, however it can also get windy on route, especially around April.
Autumn, with its crisp air and vivid autumnal shades, is truly a magical time to take this journey, capturing the natural sights in all their glory.
As winter arrives, Amarillo and Lubbock see temperatures drop to an average of 30-55 degrees Fahrenheit. The snowfall provides a picturesque view of the dunes in White Sands, though it's wise to be cautious of road closures.
Events like the Truth or Consequences Fiesta in May or the Albuquerque International Balloon Fiesta in October can make the Albuquerque Route bustling with activities, although it can make the roads and local accommodation options far busier, so best to book early.
Time your arrival in Amarillo right and you could be part of the Amarillo Route 66 Celebration in June, or maybe even the Tri-State Fair & Rodeo in September.
In Lubbock, add to the experience with a visit to Lubbock Uncorked and Arts Festival, both in April, adding to the revelry. With a myriad of attractions, events, and a mostly favorable climate, the journey from El Paso to Amarillo and Lubbock promises to be a memorable one.