Road trip from El Paso to Tucson
The sunny road trip from El Paso to Tucson will take you from the vast, sun-soaked deserts and rugged mountains of Southern New Mexico and Arizona, to the lush, rolling hills and sprawling saguaro fields of the Sonoran Desert. This journey is dotted with plenty of scenic stop-offs and historical sites to marvel at.
The 410-mile road trip from El Paso to Tucson takes around 7 hours and 15 minutes to drive, passing through incredible Columbus, Bisbee, Sierra Vista, via Nogales, or past Silver City, Globe and memorable Mount Lemmon taking the Gila River Route.
This amazing trip promises a real adventure, with a mix of rich history, vibrant culture, unique, offbeat attractions, and natural beauty unfolding at every turn. Keep reading to find out about the best routes, places to stay and things to explore along this stunning journey.
How far is Tucson from El Paso, and how long will the road trip take?
Comparison of road trip routes between El Paso and Tucson

| Route | Distance | Driving Time |
| --- | --- | --- |
| The Nogales Route | 410 miles | 7 hours 15 minutes |
| The Gila River Route | 490 miles | 9 hours 45 minutes |
Setting out from El Paso to Tucson on the Nogales Route covers around 410 miles and will take about 7 hours and 15 minutes, assuming no detours.
The alternative Gila River Route will lead you on a slightly longer journey covering 490 miles, taking around 9 hours and 45 minutes to complete.
Although this road trip is relatively short, we recommend taking 3-4 days to make this exciting journey, with plenty of beautiful national parks and hidden natural wonders to explore along the way.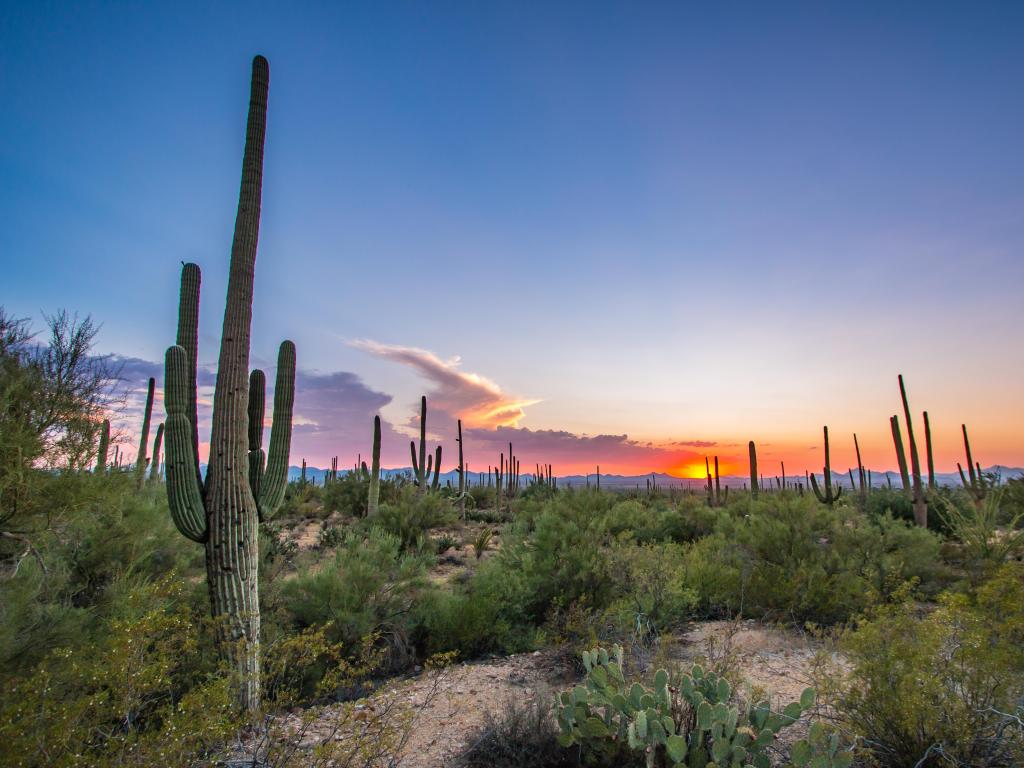 Best road trip route from El Paso to Tucson
Both the Nogales Route and Gila River Route offer an array of amazing attractions and beautiful scenery - you'll want to travel along both!
The shorter and more direct Nogales Route meanders through vast, open desert and rugged mountains near El Paso and Sierra Vista, then lush, rolling hills of the Coronado National Forest.
You'll also discover charming small towns Columbus and Bisbee, with each boasting unique architecture and a historic Southwestern charm.
Approaching Nogales and continuing onto Tucson, the landscape transforms into the iconic Saguaro-studded expanse of the Sonoran Desert, giving you an authentic Southwestern experience.
If you crave the a more varied landscape on your journey, take the longer Gila River Route, with picturesque desert landscapes and dramatic mountains around Silver City and Pinal Peak. From Las Cruces to Globe, the flat desert shifts to rugged mountains and pine forests. Stunning!
How to drive from El Paso to Tucson
The map above shows our suggestions for the best road trip routes between El Paso and Tucson. Keep reading for detailed descriptions of both routes, where to stay on either, and the best things to do on the way.
The Nogales Route
Beginning in El Paso, head west on Interstate-10 (I-10) and then NM-9 until you reach historical Columbus. Visit Pancho Villa State Park, a commemoration of the infamous 1916 border raid, while you are here.
Continue westward to Deming, with a visit to Deming Luna Mimbres Museum and beautiful Rockhound State Park before heading along AZ-80 west to Bisbee. This old mining town is nestled in the Mule Mountains and has become an artist's haven.
Don't miss the Bisbee Mining and Historical Museum and Erie Street for a taste of local flavor.
From here take AZ-90 to Sierra Vista. Here, you can immerse yourself in nature at the San Pedro Riparian National Conservation Area or drive further east to Coronado National Forest. A stop here overnight allows you to really take it all in before traveling along AZ-82 to Nogales.
After Nogales, head along scenic I-19, through Tumacacori-Carmen and Amado. You can visit Patagonia Lake and Sonoita Creek State Natural Area and historic Tumacacori National Historical Park, Tubac Presidio State Historic Park, and Titan Missile Museum before arriving in sunny Tucson.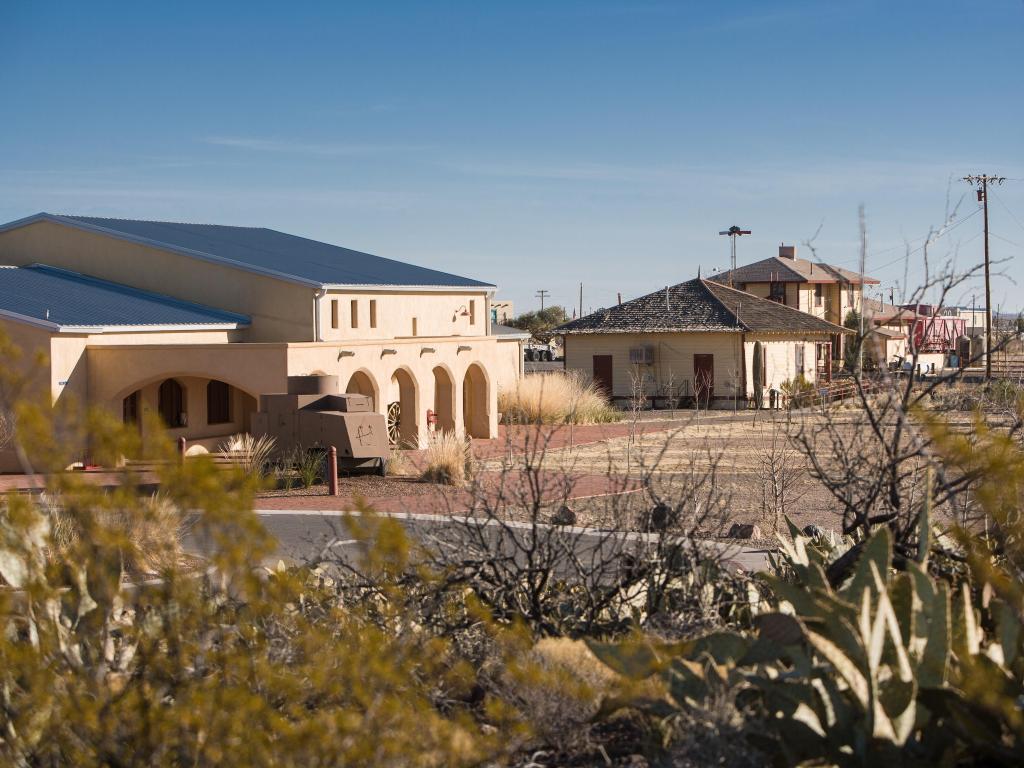 The Gila River Route
From El Paso, head northwest on I-10 until you reach Las Cruces, learning more about New Mexico's rich farming history at the Farm and Ranch Heritage Museum, or pretty Mesilla Valley Bosque State Park.
Continue westward on I-10 to Deming, where a visit to Deming Luna Mimbres Museum can be enjoyed, before stopping at Rockhound State Park.
Afterwards, divert onto Highway 180 to Silver City. Here, you will find the Silver City Museum offering insight into the local history. Nature lovers will want to take the side trip to Gila Cliff Dwellings National Monument, with a glimpse into the lives of the Mogollon people.
For hiking enthusiasts, the Catwalk Trail offers a unique and beautiful trek.
From here, take NW-90 then US-70 towards Globe. Besh Ba Gowah Archaeological Park and Gila County Historical Museum greet you, both showcasing the area's long-standing Native American heritage.
After Globe head along AZ-77 south, where you pass Pinal Peak and shortly after Mount Lemmon, the highest point in the Santa Catalina Mountains. Panoramic views can be enjoyed before arriving in destination Tucson.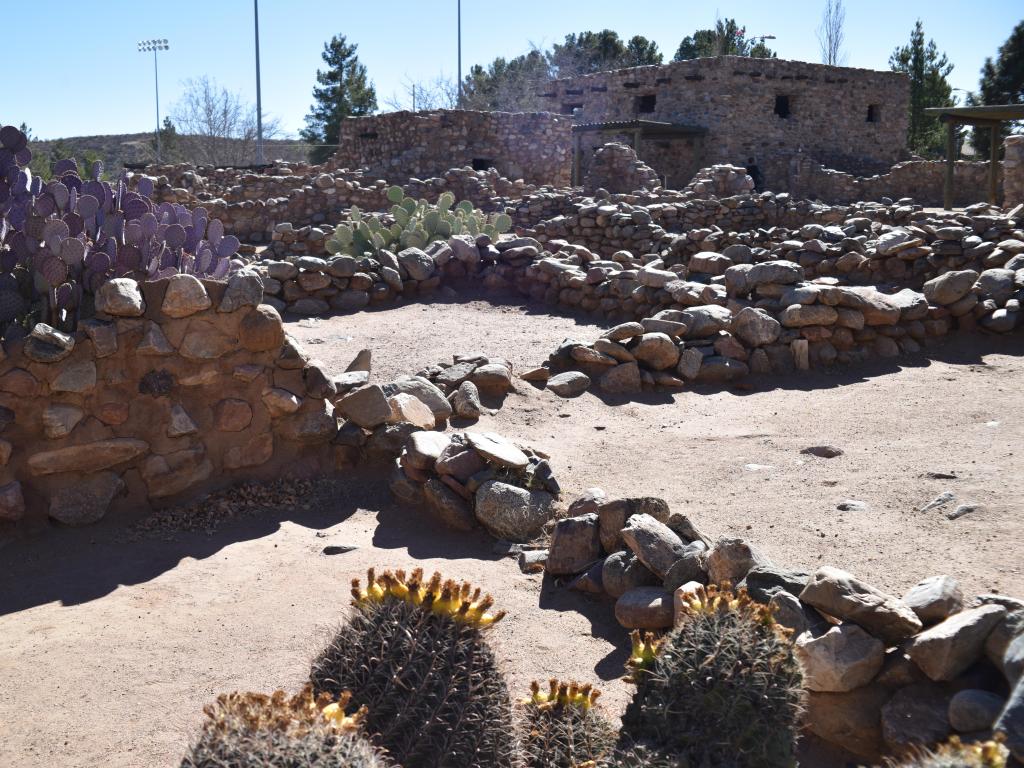 Best places to stop between El Paso and Tucson
Although the road trip between El Paso and Tucson is not particularly long, we definitely recommend an overnight stop so that you can appreciate the plenty of wonderful places you pass along the way,
Make sure to keep reading to see where we recommend stopping at and staying over to get the most out of this fantastic journey.
Sierra Vista, a bird-watcher's paradise
Sierra Vista, located roughly halfway through the Nogales Route, is the ideal place to rest and recharge. Nestled against the backdrop of the Huachuca Mountains and known for its birdlife, military history, and proximity to Arizona's budding wine region.
The city is often called the "Hummingbird Capital of the US" due to the impressive array of hummingbird species found here, adding a unique feather to its cap.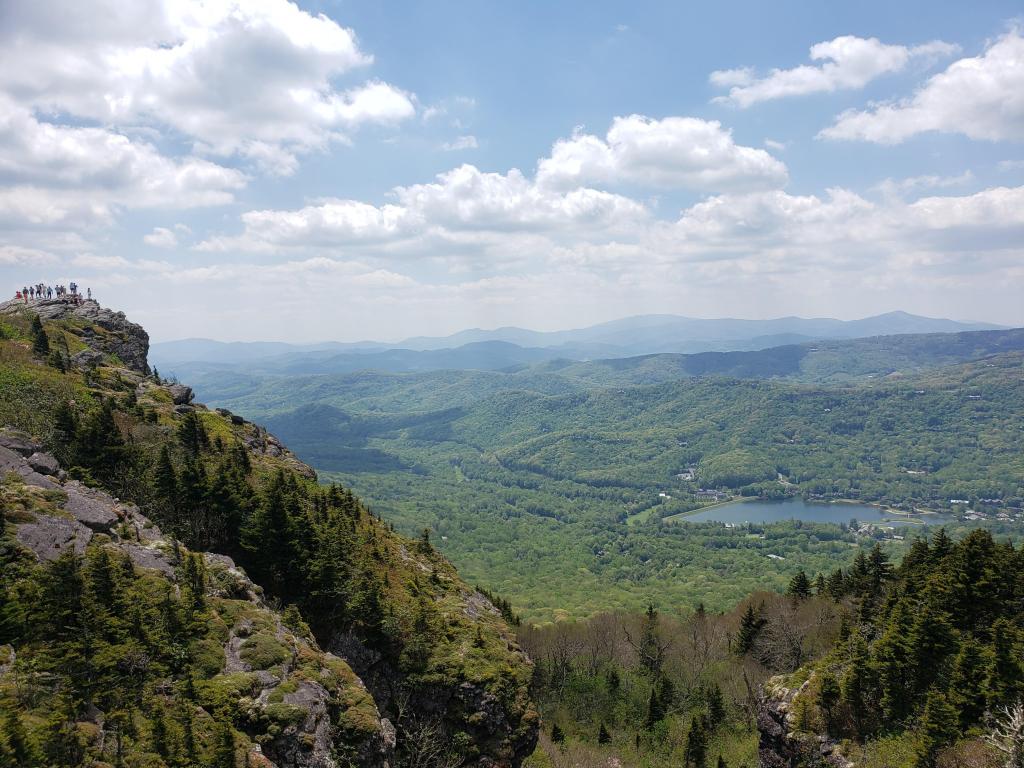 With stunning natural scenery, including Carr Canyon, with breathtaking views of the mountains, and San Pedro Riparian National Conservation Area, boasting a magnificent landscape and wildlife, both epic scenic stops.
Away from nature, Fort Huachuca Museum is a must-visit for history buffs, offering a deep dive into the city's rich military history.
While in Sierra Vista, we recommend staying at the Sierra Suites Boutique Hotel. This traditional-style property boasts a lovely courtyard and extensive outdoor space perfect for relaxing. A large sun terrace also features a swimming pool and hot tub, the perfect spot to unwind.
The hotel is conveniently located near Len Roberts Park and Soldier Creek Park, with both within walking distance and ideal for outdoor fun, picnics and play.
A historic visit to Silver City
An ideal stopover point just under halfway along The Gila River Route is Silver City. Known for its rich mining history and thriving artistic community, this vibrant and historic town also has a well-preserved downtown and is close to the Gila wilderness.
Silver City has a unique claim to fame as the childhood home of William H. Bonney, better known as Billy the Kid. This outlaw legacy began right here in Silver City, with Billy the Kid's first arrest for stealing cheese from a local store!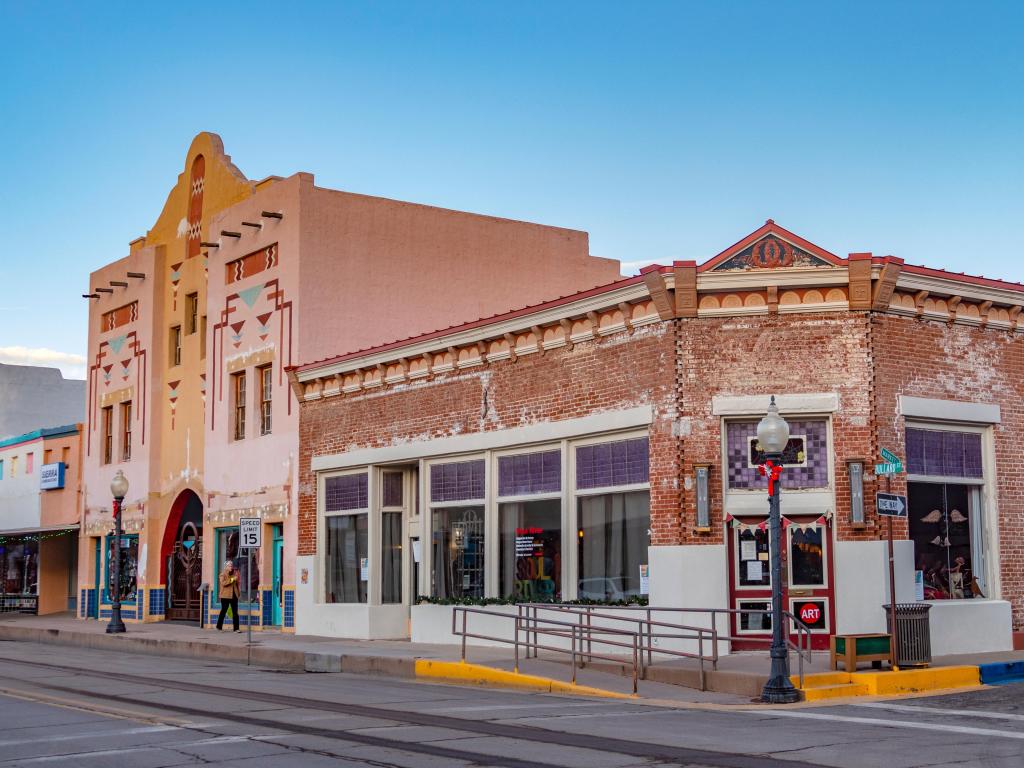 The Silver City Museum is a treasure trove for history buffs, providing a glimpse into the city's past. For nature enthusiasts, the Gila Cliff Dwellings National Monument and the City of Rocks State Park offer unparalleled natural beauty and a peek into the region's geological past.
During your stay in Silver City, we recommend The Murray Hotel. This 1938 Art Deco-style hotel is a characterful place to stay, oozing retro charm. One of the hotel's highlights is freshly brewed organic coffee and teas throughout the day, and a hotel library offering a wide variety of titles for you to get lost in.
The hotel's downtown location makes it an ideal base for exploring Silver City's historical sites. Gough Park, 950 yards away, and Penny Park, less than a mile from the hotel, are perfect for a leisurely stroll after dinner.
Where to stay when you reach Tucson
Tucson is a fascinating desert city, with a unique blend of Native American, Mexican, and Western cultures, a sunny climate, and Sonoran Desert landscapes.
The city was awarded the UNESCO "City of Gastronomy" accolade in 2015, the first city in the United States to earn this honor, and the fusion of Native American and Mexican food is delicious.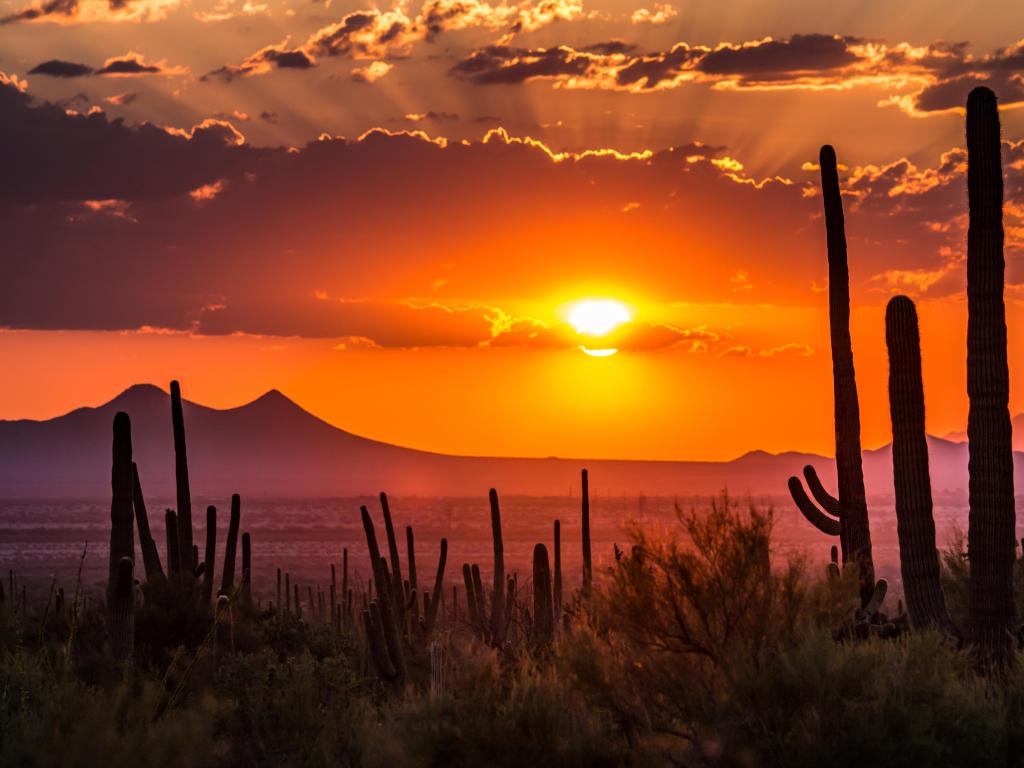 As well as great food, there is much to see. The Sabino Canyon Recreation Area offers beautiful desert landscapes, and Saguaro National Park, named after the iconic giant cactus native to the desert, is a sight to behold.
If you're interested in aviation history, the Pima Air & Space Museum is also a must-see.
When you've finished exploring for the day, unwind at the cool, modern, and lively Graduate Tucson. This hotel has fabulous and fun décor and an epic rooftop swimming pool with stunning views over Tucson. The hotel also boasts a fabulous outdoor bar area with fire pits, perfect for those cooler desert evenings.
The Graduate Tucson is close to many top attractions, including Reid Park Zoo and Tucson Botanical Gardens, and the perfect spot to rest and recharge after exploring Tucson's cultural richness and natural beauty.
Things to see on a road trip from El Paso to Tucson
Whilst the journey between El Paso and Tucson may not be long, it is packed with interesting sites. Keep reading to see our best picks on where to check out en route.
Both Routes
Deming Luna Mimbres Museum - Housed in a historic armory building, this museum is a treasure trove of southwestern artifacts, highlighting the rich heritage of the Mimbres culture.
Rockhound State Park - A unique park that invites visitors to hunt for and take home geodes, quartz crystals, and other semi-precious stones, set against a backdrop of beautiful desert scenery.
The Nogales Route
Pancho Villa State Park - This park is a historic site commemorating the 1916 raid by Mexican General Pancho Villa, offering an intriguing exploration of the US-Mexico border conflict history amidst natural beauty.
Chiricahua National Monument - Known for its unique rock formations and expansive vistas, this national monument is a geological wonderland offering hiking and bird-watching opportunities.
Bisbee Mining and Historical Museum - This museum, in the once prosperous mining town of Bisbee, showcases the city's vibrant past with exhibits on its mining industry and unique cultural heritage.
Erie Street - Located in the heart of historic Bisbee, Erie Street boasts well-preserved Victorian and European-style architecture, with an array of quaint shops and cafes.
San Pedro Riparian National Conservation Area - Protecting one of the last free-flowing rivers in the Southwest, this area is a hotspot for birdwatchers and nature lovers, featuring riparian forests, wetlands, and native wildlife.
Coronado National Forest - Stretching across several mountain ranges, this vast forest offers diverse landscapes, from desert lowlands to alpine peaks, and an array of outdoor activities like hiking, camping, and wildlife viewing.
Patagonia Lake - This desert lake, nestled in the rolling hills of southern Arizona, offers boating, fishing, and bird-watching opportunities, as well as a tranquil camping spot.
Sonoita Creek State Natural Area - A lush riparian habitat, home to diverse species of birds and wildlife, this natural area offers a network of trails for hiking, horseback riding, and nature observation.
Las Cienegas National Conservation Area - This conservation area is known for its rolling grasslands, winding waterways, and historic ranches, offering an immersive experience of the Southwest's natural and cultural heritage.
Pimeria Alta Historical Society and Museum - Located in Nogales, this museum depicts the region's history through photographs, documents, and artifacts from the Pimeria Alta area.
Tumacacori National Historical Park - Home to the ruins of three Spanish mission communities, this park offers a poignant glimpse into the region's early history and the blending of Spanish and O'odham cultures.
Tubac Presidio State Historic Park - Arizona's first state park, it preserves the site of the oldest Spanish Presidio in Arizona, offering a window into the region's colonial and Native American past.
Titan Missile Museum - The only remaining Titan II missile site open to the public, this museum offers a chilling reminder of the Cold War era, with guided tours taking visitors deep into the underground missile complex.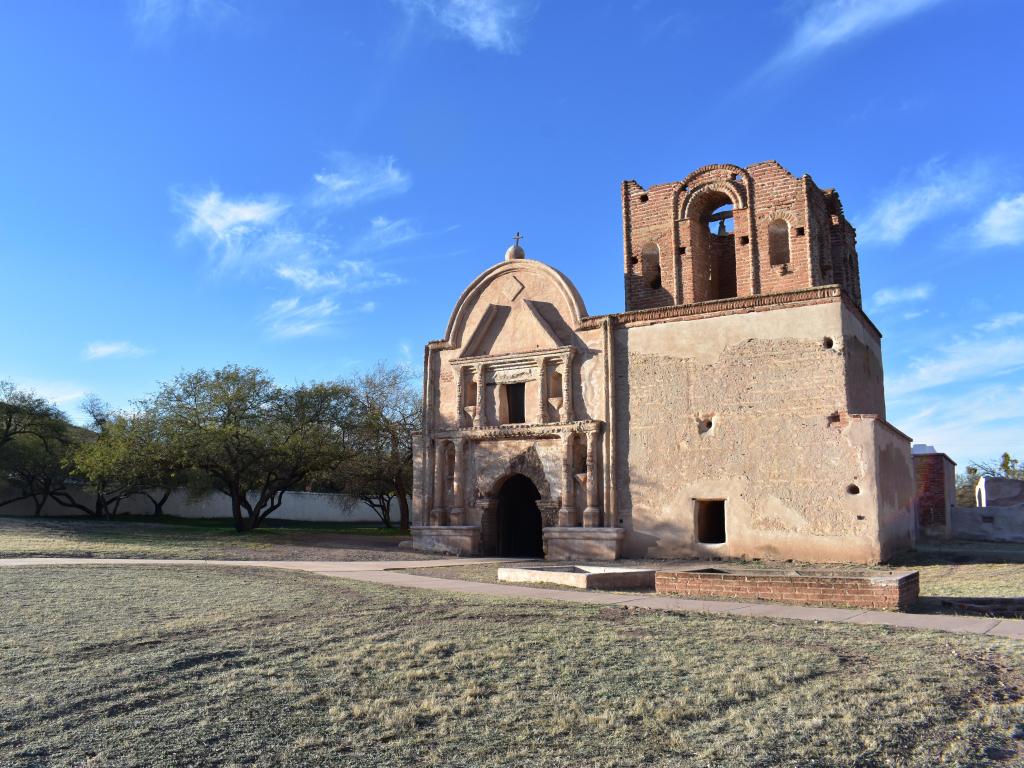 The Gila River Route
Farm and Ranch Heritage Museum - This interactive museum in Las Cruces explores 3,000 years of New Mexico's farming and ranching history through a range of fascinating exhibits and live demonstrations.
Mesilla Valley Bosque State Park - Nestled along the Rio Grande, this state park is an oasis for wildlife and birdwatching, featuring hiking trails, picnic spots, and educational programs about the river ecosystem.
City of Rocks State Park - Known for its unique volcanic rock formations that resemble city skyscrapers, this park offers fantastic hiking, picnicking, stargazing, and wildlife viewing opportunities.
Fort Selden State Monument - This historic site features the adobe ruins of a 19th-century frontier military post, offering insight into the life of the soldiers and families who lived here.
Silver City Museum - Housed in a restored Victorian home, the museum offers a deep dive into the region's history, from its Native American origins to its boom as a mining town.
Gila Cliff Dwellings National Monument - Offering a glimpse into the life of the Mogollon people who inhabited this area over 700 years ago, the monument features well-preserved cliff dwellings nestled in the stunning wilderness.
Catwalk Trail - This scenic trail follows the path of an old pipeline, winding through a beautiful canyon with a series of suspended catwalks offering breathtaking views.
Apache Gold Casino Resort - Located on the San Carlos Apache Reservation, this resort offers gaming excitement, live entertainment, and a range of dining options, surrounded by panoramic mountain views.
Besh Ba Gowah Archaeological Park - This park gives visitors a chance to explore the ruins of a 700-year-old Salado Culture pueblo, with a museum displaying prehistoric artifacts and botanical gardens featuring native plants.
Gila County Historical Museum - Situated in Globe, this museum showcases the region's mining history, Native American heritage, and pioneer life through intriguing exhibits and artifacts.
Pinal Peak - The highest point in the Pinal Mountains, this peak offers numerous trails for hiking and bird-watching, with panoramic views and diverse wildlife.
Boyce Thompson Arboretum State Park - Arizona's oldest and largest botanical garden, this park showcases plants from the world's deserts, along with a variety of birds and wildlife.
Tonto National Forest - Spanning diverse landscapes from saguaro cactus-studded desert to pine-forested mountains, this forest offers abundant recreational opportunities, including hiking, fishing, and camping.
Mount Lemmon - The highest peak in the Santa Catalina Mountains, Mount Lemmon provides visitors with picturesque hiking trails, a ski area, and the largest astronomical observatory in the Southwest.
Rose Canyon Lake - Nestled in the Santa Catalina Mountains, this tranquil lake offers excellent trout fishing, camping, and hiking amidst lush pine forests.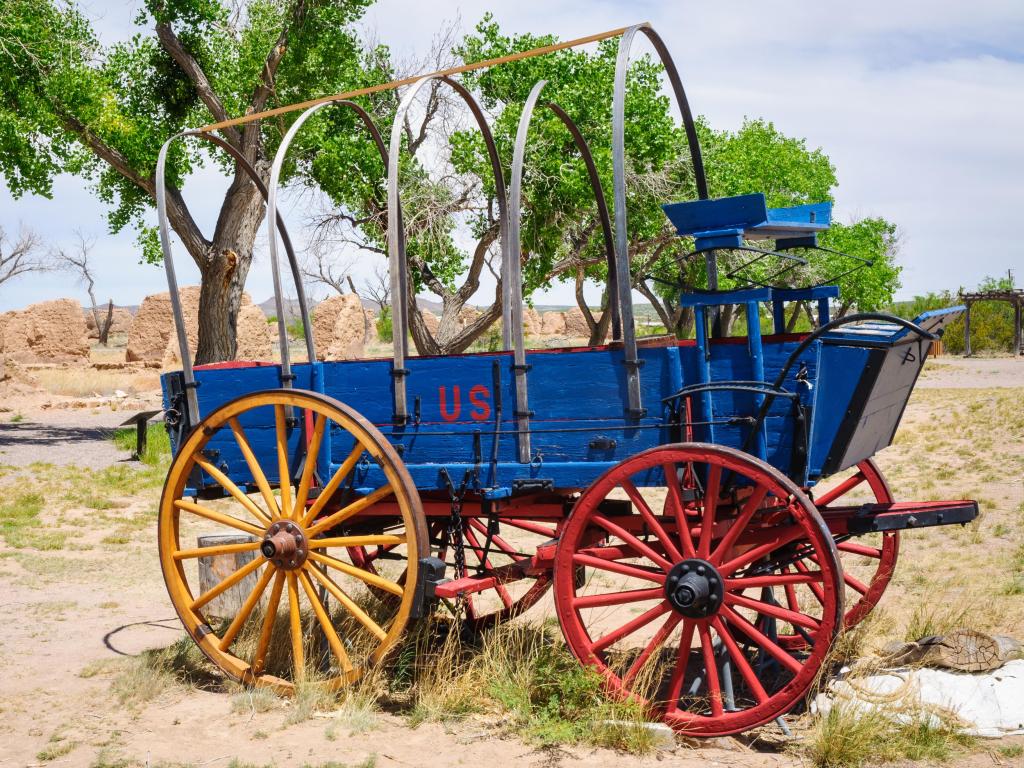 Best time to go on a road trip from El Paso to Tucson
In the height of summer, this road trip can sizzle, with temperatures of between 95-105 degrees Fahrenheit. If you are unfamiliar with the desert heat then it can be challenging during a road trip, so make sure to pack plenty of water and journey early or later in the day.
Winter might also present a few challenges, as although temperatures average 65-75 degrees Fahrenheit certain regions, significantly higher elevations, can see roads difficult to pass due to snow or ice.
With all this in mind, spring and fall are prime times to travel. Spring can be delightful with temperatures around 70-85 degrees Fahrenheit, and you can enjoy wild desert blooms and little rain.
Visit during fall and you'll enjoy clear skies and mild weather with temperatures of around 80-90 degrees Fahrenheit. However, it is also peak season from late spring through summer, so for a quieter experience, visit outside of these seasons.
Perfectly timed trips could add an extra dash of excitement. Journey in spring along the Nogales Route, and you can enjoy the Copper City Classic Vintage Baseball Tournament or Southwest Wings Birding Festival.
You can participate in the Apache Jii Festival if you choose to travel on the Gila River Route in the fall.
During the cooler months, you could coincide your visit to Tucson with the Tucson Gem and Mineral Show or Tucson Meet Yourself Folklife Festival in October, with both providing a memorable climax to your journey.