Road trip from Grand Canyon to Los Angeles
It's time to shake off the cobwebs and explore the beauty of the epic American Southwest on this ultimate road trip from the Grand Canyon to Los Angeles. This drive is dotted with scenic roads, national parks and forests and some of the most iconic cities like Sin City itself!
The 655-mile road trip from Grand Canyon to Los Angeles will take 11 hours and 30 minutes to drive. On the way you can visit Flagstaff, Sedona, Phoenix, Palm Springs, Las Vegas, Hoover Dam, Joshua Tree National Park and Mojave National Preserve.
This amazing drive from Grand Canyon to Los Angeles will bring you lifelong memories and incredible adventures. Read on below to learn more about our recommended routes, top stops along the way, the best highlights, and the best seasons to travel.
How far is Los Angeles from Grand Canyon, and how long will the road trip take?
Comparison of road trip routes between Grand Canyon and Los Angeles

| Route | Distance | Driving Time |
| --- | --- | --- |
| The Las Vegas Route | 550 miles | 8 hours and 40 minutes |
| The Phoenix Route | 665 miles | 11 hours and 30 minutes |
The Phoenix Route from Grand Canyon to Los Angeles takes approximately 665 miles of diverse landscapes and can be driven in about 11 hours and 30 minutes without stops.
Alternatively, the Las Vegas Route spans around 550 miles and has an estimated driving time of 8 hours and 40 minutes, bringing you past the engineering marvel of Hoover Dam and through the exciting streets of Las Vegas.
While you could drive the entire way in a day, the number of attractions and natural beauty along each route means a pace of 2-3 days will be much better.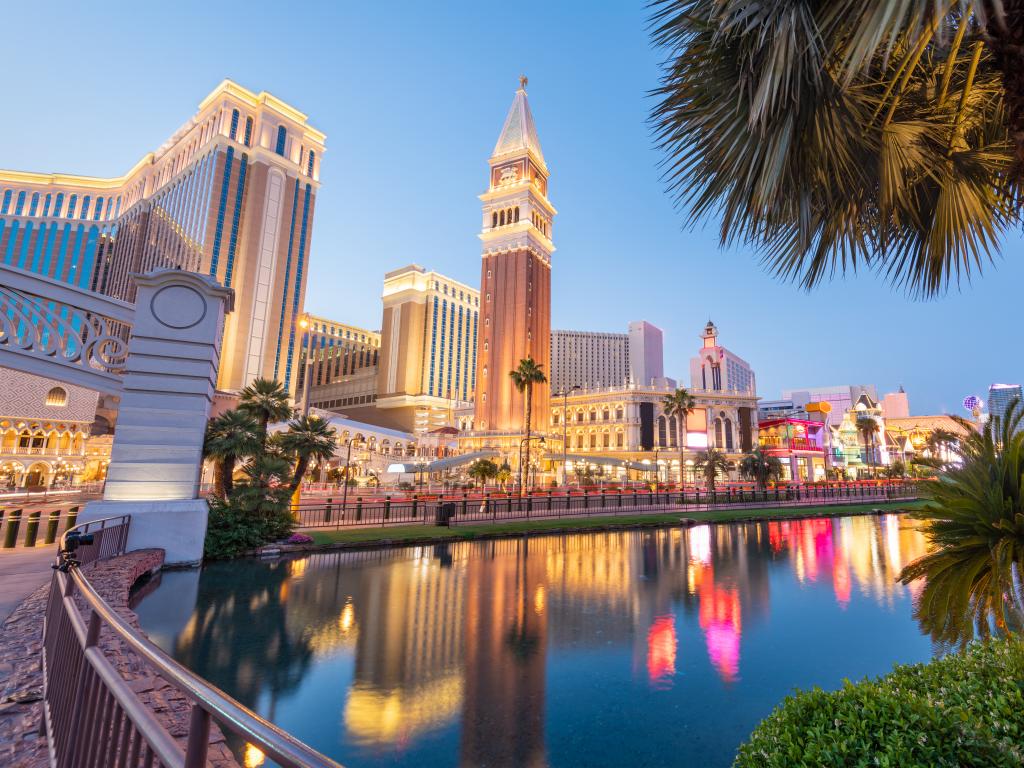 Best road trip route from Grand Canyon to Los Angeles
The drive from the Grand Canyon to Los Angeles presents two distinct routes, each offering its own set of experiences and landscapes. Which one you choose depends on the type of scenery and adventure you're looking for.
The Phoenix Route is a slightly longer, more leisurely path that allows you to absorb the desert landscapes. It guides you through the picturesque vistas of the Red Rock Scenic Byway, a highlight not to be missed as you drive south from Sedona.
Along the way, you'll get to visit Phoenix, offering a bustling cityscape surrounded by the serene desert. The route also offers many attractions worth a detour, including Joshua Tree National Park.
The drive is predominantly on interstate highways, which tend to be quieter and away from city areas. Still, as you approach Los Angeles, anticipate the challenge of denser traffic.
On the other hand, the Las Vegas Route cuts through the Mojave Desert, where the open road winds through canyons and past scenic overlooks. Small towns like Ash Fork are perfect for brief stops, and the Hoover Dam is the ultimate stop for fans of history or engineering.
Las Vegas itself promises a whirl of excitement, with its infamous 'Strip' providing endless entertainment and fun. A guided tour here can enhance the experience, ensuring you soak in all the city offers.
After Vegas, you'll see the Mojave National Preserve, an outdoor adventure, with its own unique desert beauty. This route may miss the dense forests and the urban buzz of Phoenix but compensates with iconic desert vistas and world-famous Las Vegas.
How to drive from Grand Canyon to Los Angeles
The map above shows our suggestions for the best road trip routes between the Grand Canyon and Los Angeles. Keep reading for detailed descriptions of both routes, where to stay on either, and the best things to do on the way.
The Phoenix Route
Starting in the beautiful South Rim of the Grand Canyon, head south on AZ-64 to Grand Canyon Junction through Kaibab National Forest. Turn left and drive southeast to Flagstaff. Continue on to Sedona and don't miss checking out the famous Sedona Vortexes.
From here you will take in the views of Red Rock Scenic Byway and have the option to make a detour to Montezuma Castle National Monument as you make your way to the city of Phoenix. After exploring the big desert city, hop on Interstate 10 (I-10) west.
Drive through the beautiful desert into fabulous Palm Springs. From here, make a detour drive through Joshua Tree National Park to the north of the route.
From here, head back on the route south and get on I-10 and then CA-60 west to your destination of Los Angeles past San Bernardino National Forest.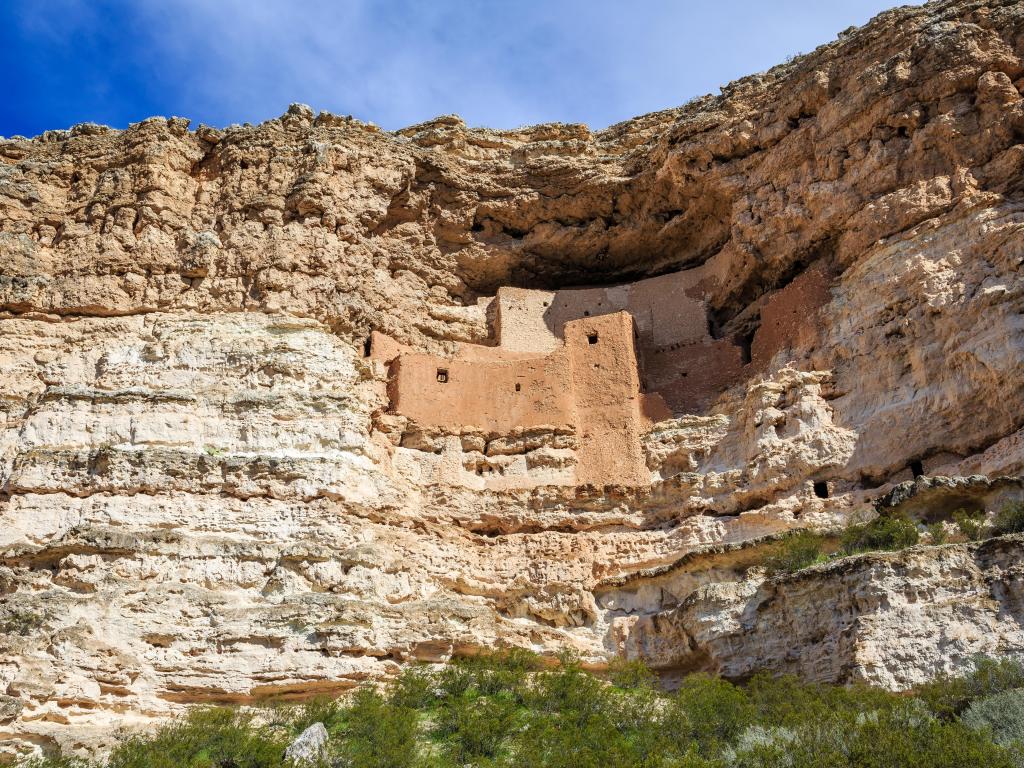 The Las Vegas Route
From the magnificent South Rim of the Grand Canyon, take AZ-64 south down to I-40. From here, take the exit west and drive to the towns of Williams, Seligman and Kingman.
From here, exit onto US-93 north to the famous Hoover Dam an d Lake Mead National Recreation Area. Continue on route west, a short distance to Las Vegas.
After enjoying your time in Sin City, head southwest on I-15 to the Mojave National Preserve. Then, continue driving to Barstow and Victorville. From here, make your way south across the San Bernardino Mountains.
Take the exit onto I-210 west and continue driving to your destination of Los Angeles.
Best places to stop between Grand Canyon and Los Angeles
With so much to do and see along your way, you're going to want to stop in one of the amazing destinations below. This way, you'll get to make the most out of this incredible desert road trip.
An urban escape in Phoenix
Phoenix is an ideal overnight stop on the route to Phoenix, roughly 4 hours and 10 minutes from Grand Canyon. This city, basking in year-round sunshine, features stunning desert landscapes, Southwest culture, and an abundance of outdoor adventures.
Phoenix blends its rich, southwestern heritage with modern luxuries. Golf enthusiasts and spa fans alike will love its world-class resorts, while the surrounding desert offers an escape into nature's raw beauty if you love the outdoors.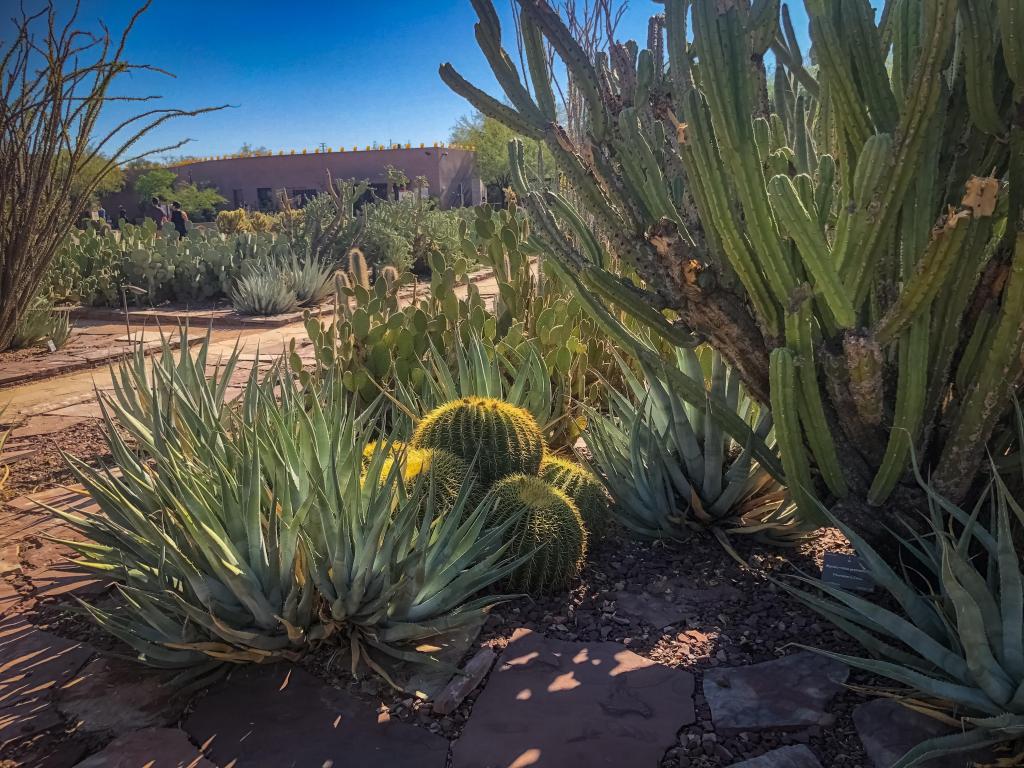 If you want the ultimate escape into nature, the Desert Botanical Garden showcases the diverse plant life of the Sonoran Desert, while art lovers can marvel at the contemporary and classic works at the Phoenix Art Museum.
Once you get to Phoenix, we recommend staying at the AC Hotel Phoenix Biltmore. This hotel, situated in the prestigious Biltmore area, offers a blend of luxury and convenience with its minimalist-style rooms, perfect for a stylish rest after your drive.
To get rid of the stiffness that might be caused by time spent on the road, we recommend taking a dip in the heated outdoor pool before setting off to explore Phoenix.
The Heard Museum, a mere 15-minute drive away from the hotel, offers a chance to learn about the art and history of Native American cultures. Equally accessible is the Desert Botanical Garden, just another equally short drive.
To refuel for next day's adventures, you can start your morning with a choice of continental, American, or vegetarian breakfast options at the hotel before heading out.
Roll the dice in Las Vegas
Las Vegas is an electrifying stopover, with a drive time of around 4 hours and 30 minutes into the route that carries its name. Known as the Entertainment Capital of the World, Las Vegas is an oasis of endless attractions, from the romantic gondola rides of the Venetian to the mesmerizing Fountains of Bellagio.
The city is a playground of luxury, its fame rooted in expansive casino hotels that promise an extravagant experience. Beyond the allure of gaming and glamor, Las Vegas also serves as a gateway to natural wonders like the majestic Red Rock Canyon National Conservation Area.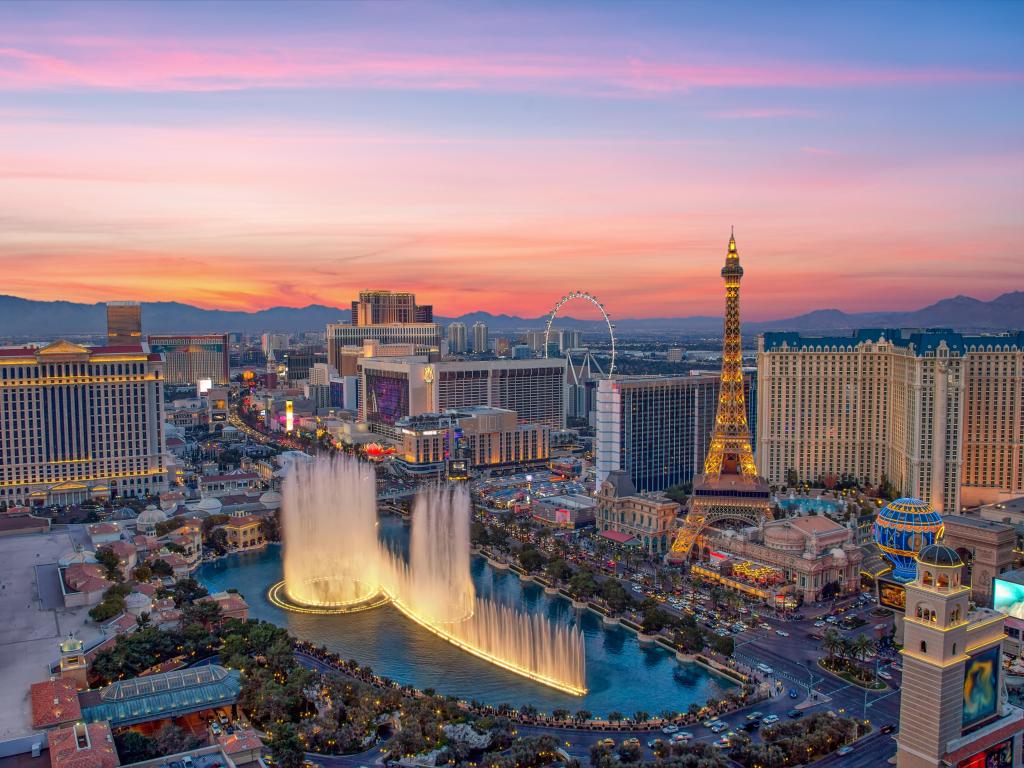 In the heart of this non-stop excitement, we recommend a stay at Crockfords Las Vegas. This hotel redefines the essence of opulence on the Strip with its stylish rooms and suites, exclusive amenities, and impeccable service.
Crockfords Las Vegas features lavish rooms, exclusive access to a reserved pool area, and gaming salons. Indulgence is just the beginning of what this prestigious place offers.
For thrilling adventures near the hotel, The Adventuredome Indoor Theme Park is a mere 6-minute drive away, promising fun regardless of the weather.
Also, the world's tallest observation wheel, the High Roller, is a short 10-minute drive from Crockfords, offering panoramic views of the city's dazzling skyline.
Where to stay when you reach Los Angeles
Los Angeles is famous for its Hollywood stars, the glitzy TV and movie industries, and its picture-perfect beaches that attract visitors from all around the globe.
While in town, The Getty is a must-visit, offering breathtaking views and an impressive collection of artworks. If you're seeking thrills and a taste of movie magic, you'll find Universal Studios Hollywood an essential part of your LA stay.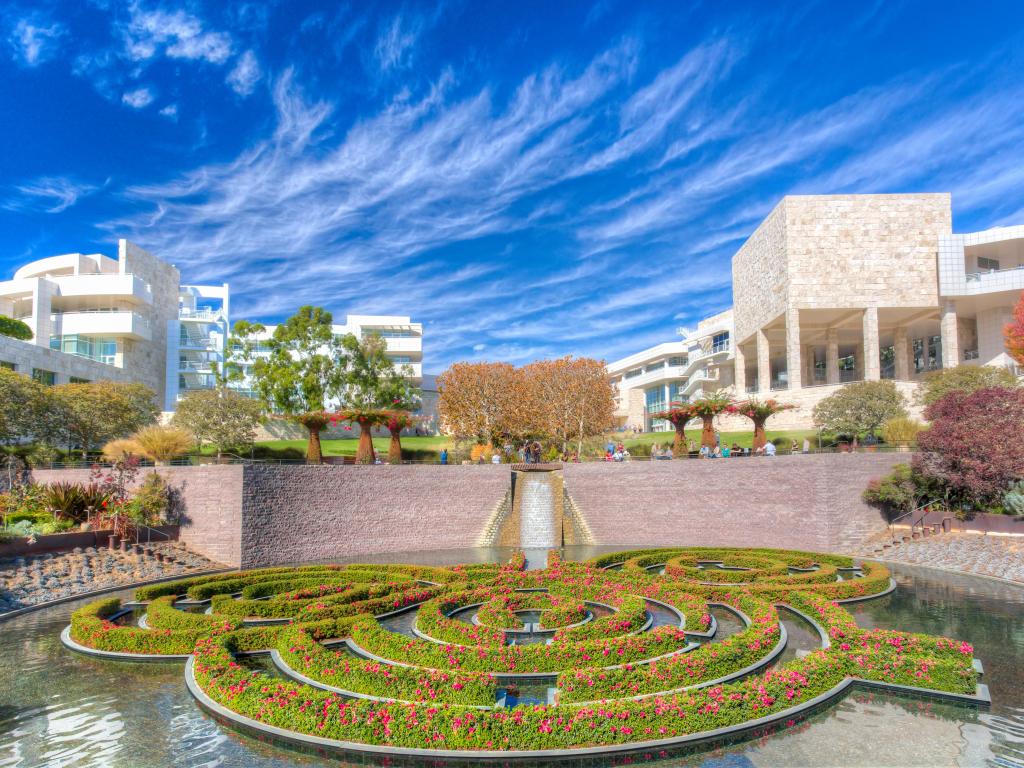 Nestled in the heart of this iconic city is the Fairmont Century Plaza Los Angeles, a hotel that offers a slice of the celebrity lifestyle with its world-class service and prime location adjacent to Beverly Hills.
Guests at Fairmont Century Plaza are treated to expansive rooms with private terraces that offer sweeping views of the city's vibrant landscape. The hotel's Lumière brasserie serves a fusion of French culinary finesse and fresh California flair.
Beyond the doors of Fairmont Century Plaza, Los Angeles awaits you, from upscale shopping and fine dining to the spirited nightlife that lights up the city.
Things to see on a road trip from Grand Canyon to Los Angeles
This amazing road trip is full of highlights that can't be missed. To help you plan this journey easily, we've included our favorite stops below.
Phoenix Route
Arizona Snowbowl - Located on the San Francisco Peaks near Flagstaff, Arizona Snowbowl offers year-round recreation and breathtaking views of the surrounding desert landscapes. In winter, it's a ski paradise, while summer offers scenic chairlift rides and hiking trails.
Lowell Observatory - This iconic observatory in Flagstaff is where Pluto was discovered; it's a must-visit for astronomy enthusiasts, offering telescopic viewing and interactive exhibits.
Sedona Heritage Museum - Nestled in the red rocks of Sedona, this museum showcases the history and culture of the region with artifacts and stories from its early settlers to the present day.
Cliff Castle Casino - A hotspot near Camp Verde for gaming enthusiasts, Cliff Castle Casino combines thrilling casino action with family-friendly entertainment.
World Wildlife Zoo, Aquarium and Safari Park - Located in Litchfield Park, this attraction brings together an impressive collection of exotic animals, an aquarium, and a safari park experience.
The Japanese Friendship Garden - This serene garden in Phoenix offers a peaceful retreat with traditional Japanese landscaping, teahouse, and koi ponds.
El Dorado Hot Springs - Situated west of Phoenix in Tonopah, El Dorado Hot Springs is a natural mineral water retreat offering a variety of soaking experiences in a rustic setting.
Skyline Regional Park - This Buckeye park is a haven for outdoor enthusiasts, featuring extensive trails for hiking, biking, and horseback riding with panoramic views.
General Patton Memorial Museum - Located in Chiriaco Summit, this museum honors General Patton's life and the troops who trained at the Desert Training Center during WWII.
Joshua Tree National Park - An iconic desert landscape where the Mojave and Colorado ecosystems meet, Joshua Tree National Park offers surreal geologic features and a variety of wildlife.
Palm Springs - This glamorous desert city is renowned for its mid-century modern architecture, trendy hotels, spas, and hot springs.
Indian Canyons - Just outside of Palm Springs, Indian Canyons is a sacred and natural oasis with lush palm groves and serene hiking trails.
Robolights - A quirky and massive outdoor art installation in Palm Springs, Robolights is a fantastical display of lights and recycled material sculptures.
Cabazon Dinosaurs - These massive roadside dinosaurs in Cabazon offer a fun photo op and a whimsical throwback to classic roadside Americana.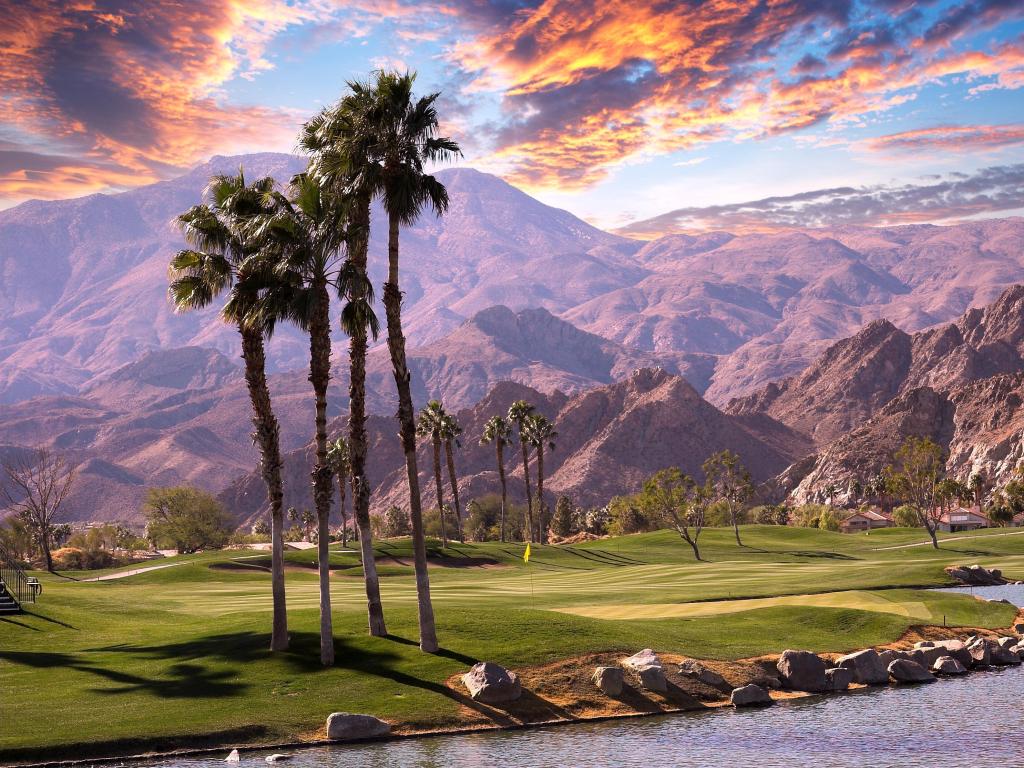 Las Vegas Route
Flintstones Bedrock City - A nostalgic roadside attraction near the Grand Canyon, Flintstones Bedrock City recreates the classic cartoon town with playful structures and family-friendly activities.
Pete's Route 66 Gas Station Museum - A restored gas station in Williams, Arizona, it brings nostalgic memories of Route 66's heyday with vintage memorabilia and classic Americana.
Mojave Museum of History and Arts - Located in Kingman, Arizona, this museum offers insights into the history of the Mojave Desert region with a focus on local culture, mining, and natural history.
Clark County Wetlands Park - This lush park in Las Vegas serves as a green oasis with walking trails and exhibits showcasing the importance of wetland environments.
Hoover Dam - A marvel of engineering on the Colorado River, Hoover Dam offers tours and stunning views of Lake Mead and the surrounding canyon.
Boulder Beach - Part of Lake Mead National Recreation Area near Hoover Dam, Boulder Beach is popular for camping, swimming, and picnicking with views of the lake.
Bellagio Conservatory and Botanical Gardens - Inside the Bellagio Hotel in Las Vegas, this conservatory amazes with its elaborate seasonal floral displays and artistic arrangements.
Dolan Springs - A small community in the Mojave Desert, Dolan Springs is a gateway to outdoor adventures with a close-knit, rural charm.
House of Blues - A live music venue in Las Vegas known for hosting a variety of performances, from rock and blues to eclectic world music acts.
Seven Magic Mountains - A colorful large-scale desert artwork near Las Vegas, Seven Magic Mountains consists of seven towers of brightly painted boulders stacked vertically.
Mojave National Preserve - A vast expanse of desert terrain featuring Joshua trees, volcanic formations, and canyons, offering solitude and natural beauty.
California Route 66 Museum - Situated in Victorville, this museum celebrates the history and culture of the historic Route 66 with engaging exhibits and memorabilia.
Mormon Rocks Viewpoint - An impressive geological feature in the Cajon Pass, Mormon Rocks are sandstone formations offering hiking trails and photo opportunities.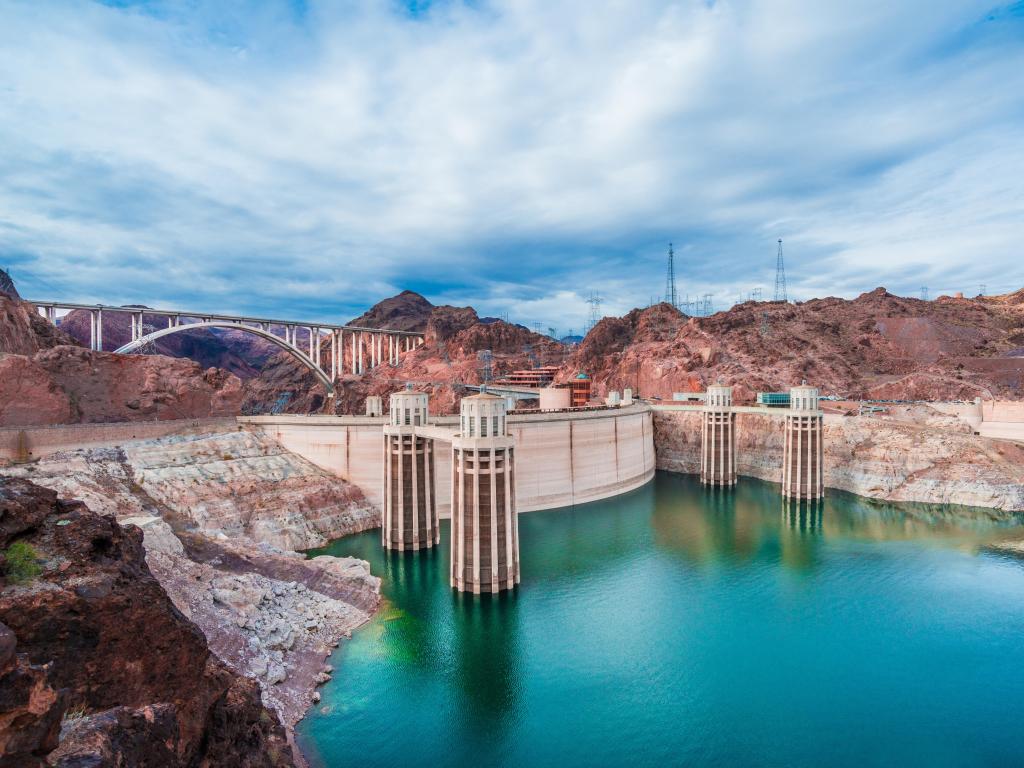 Best time to go on a road trip from Grand Canyon to Los Angeles
The road trip from the Grand Canyon to Los Angeles is perfect no matter the season. However, there are some differences between them.
In spring, both routes will have mild temperatures, hovering between 50 and 80 degrees Fahrenheit. Make sure to check out the Route 66 Fun Run in May if you're taking the Los Vegas Route.
Summer can be a relatively more challenging to drive from Grand Canyon to Los Angeles. The scorching heat that blankets most of the Phoenix Route, the Grand Canyon's summer tourism buzz, and the Mojave's daunting heat can be quite challenging.
Los Angeles, however, peaks in the high 80s during summer, and while coastal breezes provide respite, navigating the notorious LA traffic becomes a test of patience—especially when smog levels escalate.
You can align your trip with Los Angeles's fabulous events, such as LA Pride in June or the Route 66 Cruisin' Reunion come September. Events like the Sedona Winefest in September and the Arizona State Fair are perfect before reaching the City of Angels.
Fall is sometimes more pleasant but can be even hotter, especially in Los Angeles. Make sure to check out the Grand Canyon Music Festival in September or the Los Angeles' Thanksgiving Day Parade in November.
Conversely, navigating this route in winter demands caution; the Grand Canyon's North Rim greets the season with closed roads, urging travelers to check for updates and plan accordingly.
The winter chill also sweeps through Los Angeles, with temperatures dipping as low as 30 degrees Fahrenheit, though rarely halting the city's vibrant heartbeat.