Road Trip from Little Rock, Arkansas to Yellowstone National Park
This road trip cuts through the Midwest with incredible landmarks on the way – from mountainous Denver and Grand Teton National Park to Kansas City and the carved rock face of Mount Rushmore. You'll end up at Yellowstone National Park, where you can indulge in the hot springs, mud pots and hydrothermal features offered by this famous outdoor paradise.
The 1,710-mile road trip from Little Rock, Arkansas to Yellowstone National Park takes 27 hours to complete. Highlights on the drive include Oklahoma City, Wichita, Denver, Medicine Bow National Forest, Grand Teton National Park and Mount Rushmore.
See the best of the Midwest on this epic road trip, from rugged mountains to grand national forests. Keep reading to learn more about the best routes, places to stay and where to stop along the way.
How far is Yellowstone National Park from Little Rock, Arkansas, and how long will the road trip take?
Comparison of road trip routes between Little Rock, Arkansas and Yellowstone National Park

| Route | Distance | Driving Time |
| --- | --- | --- |
| The Mount Rushmore Route | 1,730 miles | 26 hours |
| The Denver Route | 1,710 miles | 27 hours |
There are two great routes that will take you from Little Rock, Arkansas to Yellowstone National Park, each offering a slightly different adventure.
The Denver Route crosses through the Midwest over a distance of 1,710 miles. This route takes 27 hours to drive, which is slightly longer than the alternative route. There are plenty of national parks and forests along this drive, as well as some larger cities.
The marginally shorter Mount Rushmore Route is 1,730 miles long and takes 26 hours to drive, though this doesn't account for stops along the way. This route cuts north through the Midwest, and has several options for detours to see some fantastic national forests en route.
Whichever route you decide to take, we'd recommend taking 3 to 4 days to do this trip justice, which allows for time to explore the vast natural landscapes and characterful cities that line the routes.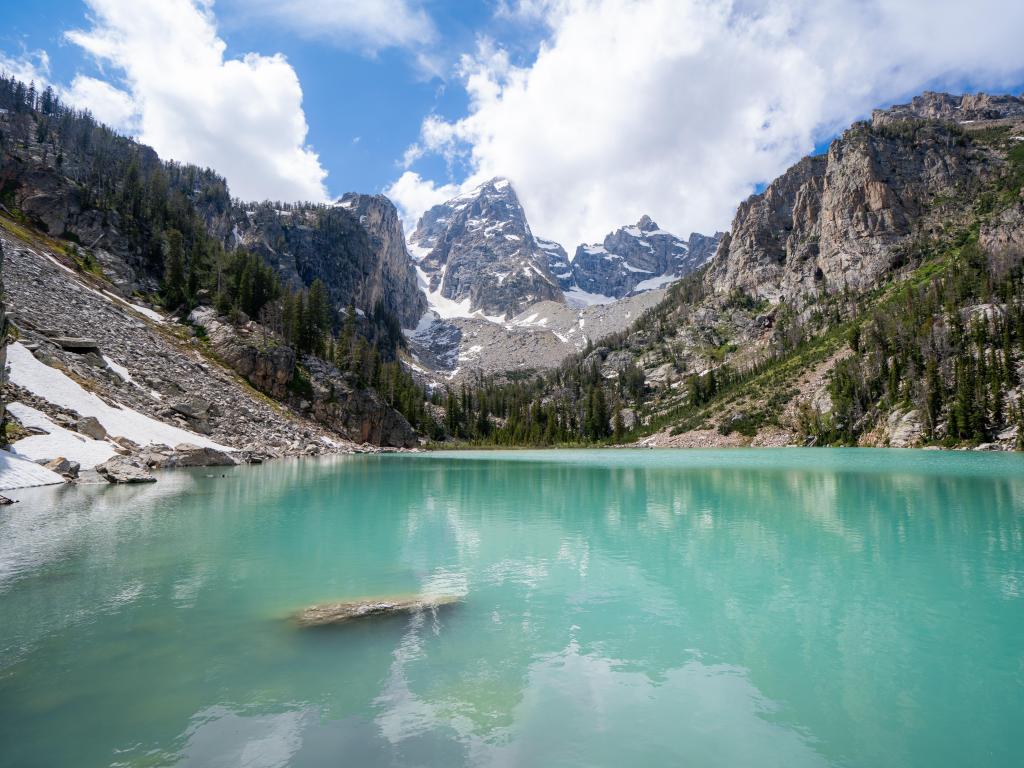 Best road trip route from Little Rock, Arkansas to Yellowstone National Park
As the two routes are of a similar length, whichever you choose will depend on which states you're keen to explore further and whether or not you've already ticked off the bucket-list landmark of Mount Rushmore.
The Denver Route offers up incredible mountain views as you pass through Colorado and Wyoming, including the stunning lakes of Medicine Bow National Forest and opportunities for tranquil hiking in Grand Teton National Park.
This route is diverse, and you'll get the chance to visit large cities like Denver and Oklahoma City that offer world-class museums and plenty of entertainment.
The Mount Rushmore Route plots a quaint and slightly lesser-traveled journey through the north of the Midwest. There are fewer big cities on this route, though you can check out the local brewing scene in Kansas City and check out the museums in Des Moines.
The star of this route is Mount Rushmore, which is recognizable globally, and there are plenty of opportunities for woodland detours to Black Hills National Forest or Custer Gallatin National Forest.
The Denver Route
This route starts in Little Rock, where you'll get on Interstate 40 (I-40) and head west. You'll follow the line of the Arkansas River to cross the border into Oklahoma all the way to Oklahoma City. Check out Bricktown, where you can take a water taxi along the extensive canal network.
From here, head north on I-35 to arrive in Wichita, the largest city in Kansas. Take I-135 north, then take the exit to merge onto I-70W and reach Denver.
Denver is home to world class culture including the Denver Art Museum and the Molly Brown House Museum. Take I-25 north, then take US-287 and follow the exit for Medicine Bow National Forest.
Follow I-80 west, then turn right onto US-191 and cross the border into Idaho. Head up through Caribou-Targhee National Forest and take US-20 to enter Montana and reach West Yellowstone.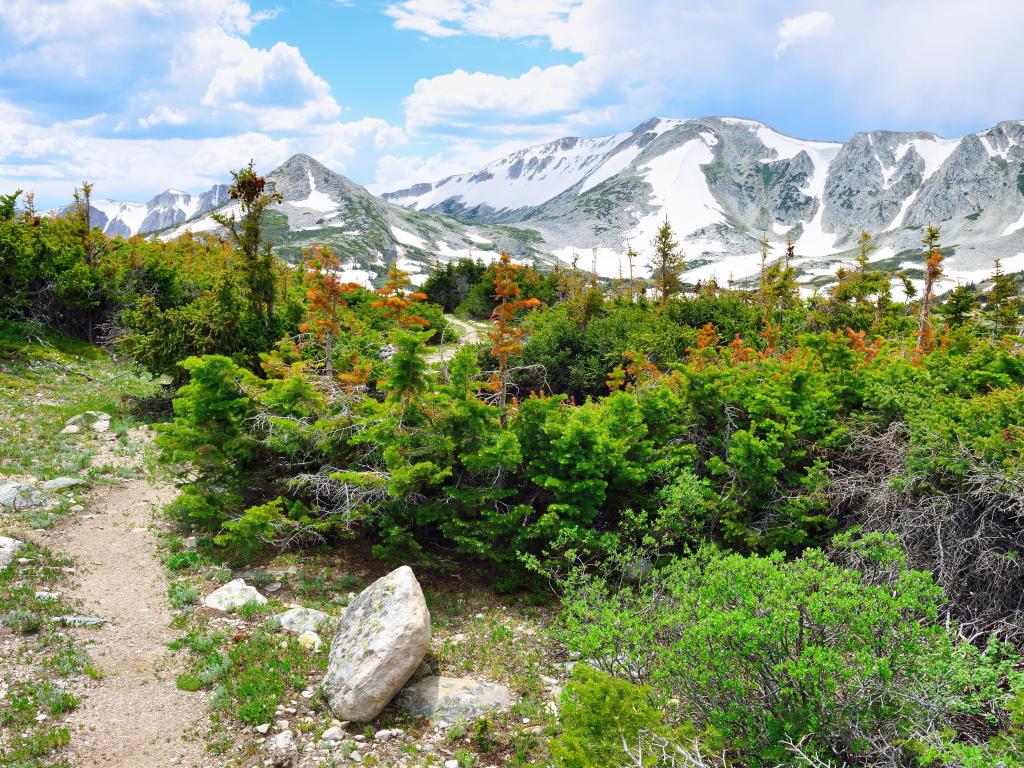 The Mount Rushmore Route
Take I-40 out of Little Rock and follow the outskirts of the Ozark-St. Francis National Forest west. Turn onto I-49 to head north and cross the border into Missouri.
Continue up to Kansas City, where you can sample world-famous barbecue and explore the city's Historic Jazz District. Cross the Missouri River to head north on I-29 and cross the border into Iowa.
Continue hugging the river on I-29 to arrive in Omaha. Take a walk over the Bob Kerrey Pedestrian Bridge, where you can traverse the 3,000-foot walkway from Iowa to Nebraska.
Get back on I-29 and continue heading north until you hit Sioux Falls, then turn left onto I-90 heading west. Continue on this road until you hit the outskirts of the Black Hills National Forest, home to Mount Rushmore.
Take I-90W, then take US-212W to rejoin I-90. You can make a pitstop at Billings, home to the Little Bighorn Battlefield National Monument. Get on US-191 heading south to arrive in West Yellowstone.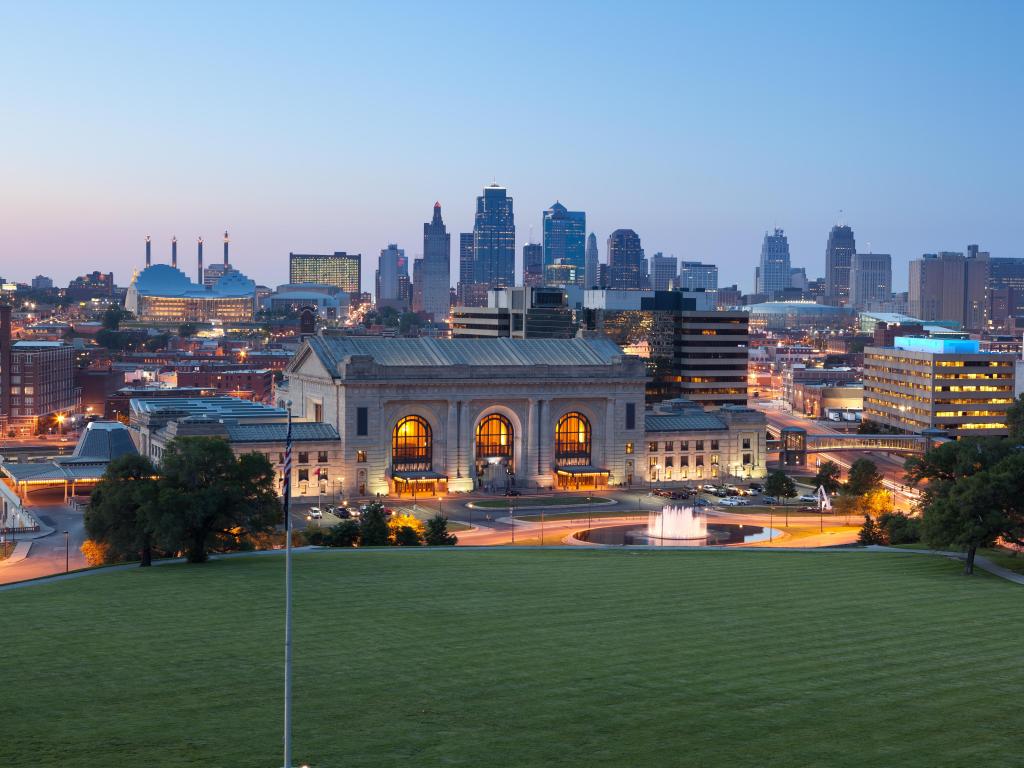 Best places to stop between Little Rock, Arkansas and Yellowstone National Park
There are plenty of scenic spots to stop at on both routes, and many of them are worthy of an overnight stay. Discover some local history and neighborhood recommendations by staying in one of our favorite spots, with great hotels to boot.
See the peaks in Boulder
Located just outside of Denver, Boulder is about halfway along the Denver Route and makes for a short but worthy diversion. A quaint community nestled in the mountains, it's a great location for outdoor enthusiasts but also has quality restaurants, music venues and art galleries.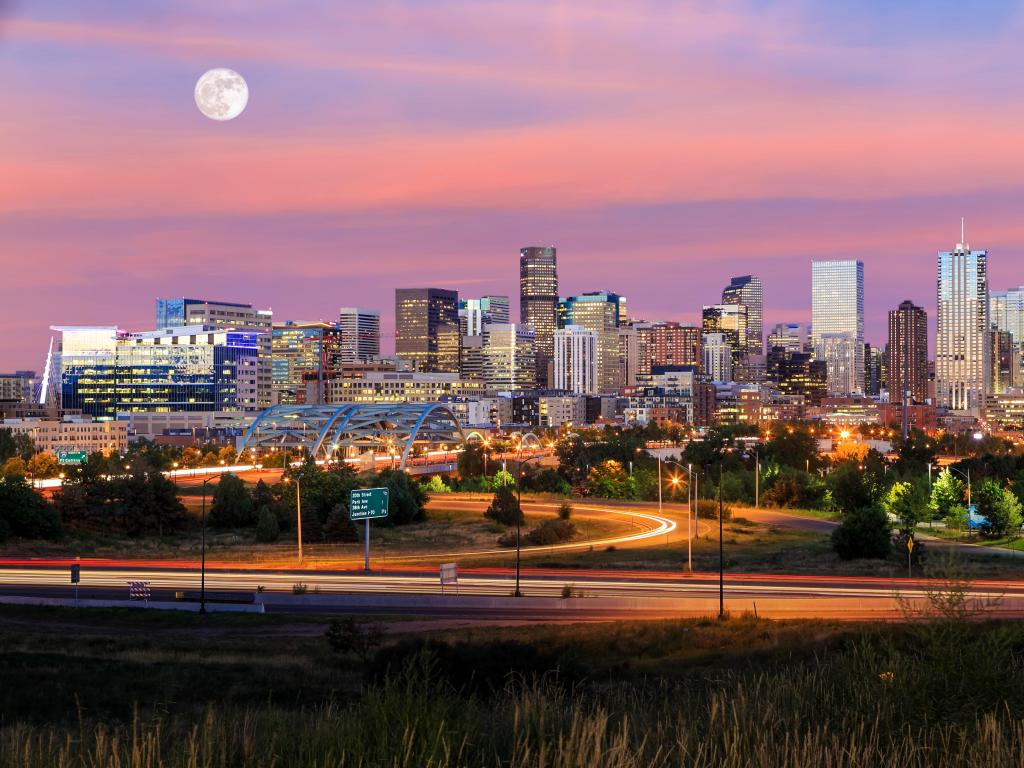 You won't be able to miss the Flatirons, the reddish-brown and slanted sandstone formations that sit to the west of the city. These distinctive mountains are a snapshot of one stage of the formation of the Rocky Mountains.
For some old-time adventure, head to Eldorado Canyon, a hidden treasure trail bringing in hikers and climbers from all over the world. You never know what you might find!
In the center of the city, you can find Pearl Street Market, a historic street filled with local shops and street performers. It's great to wander around for a flavor of the local spirit and everything the city has to offer.
For a unique stay try Basecamp Boulder, which offers unique accommodation for adventurous travelers. It's a green initiative hotel, so you can sleep easy knowing your stay is sustainable.
The location has amazing views, tucked away in the mountains of downtown Boulder. It's a fun hub too - the lounge serves local brewed craft beer and puts on guest activities.
The hotel is minutes away from Eldorado Canyon State Park and other city attractions, and is conveniently located for easy access to the highway. Bonus - there is free parking so you don't have to worry about your car.
Get a taste of local history in Omaha
Tucked among the wide open prairies, Omaha is about a third of the way along the Mount Rushmore Route. The friendly neighborhoods and thriving arts scene make it a desirable stop off that won't be overflowing with tourists.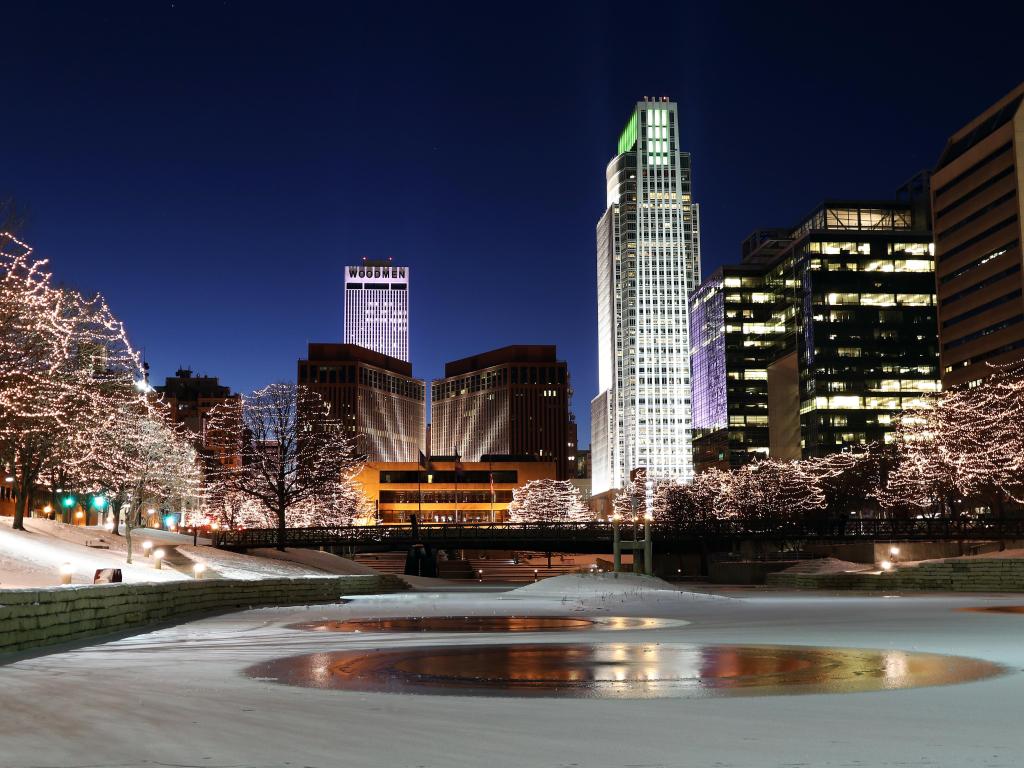 Omaha's Henry Doorly Zoo is one of the best zoos in the world, which has a strong conservation mission. Within the grounds you can visit the aquarium and the desert dome to experience a large indoor desert.
For a spot of local culture, visit the Durham Museum, which displays the history of the Western United States within an old train station.
Located in the historic district, Joslyn Castle is a Scottish-style castle that offers tours to guests offering an insight into the early 1900s.
For sophisticated accommodation with dazzling downtown views, book a stay at The Farnam. This hotel has a large outdoor terrace, a coffee shop and a cocktail bar on site. They offer high-end American cuisine, and there is a state of the art fitness center to burn off any indulgence!
The hotel is located just off the highway, and provides easy access to the riverfront park and nearby attractions.
Where to stay when you reach Yellowstone National Park
Yellowstone is an active destination for walking, swimming and breathing in the mountain air. You'll want a good base from which to explore and a comfortable bed for when you get back!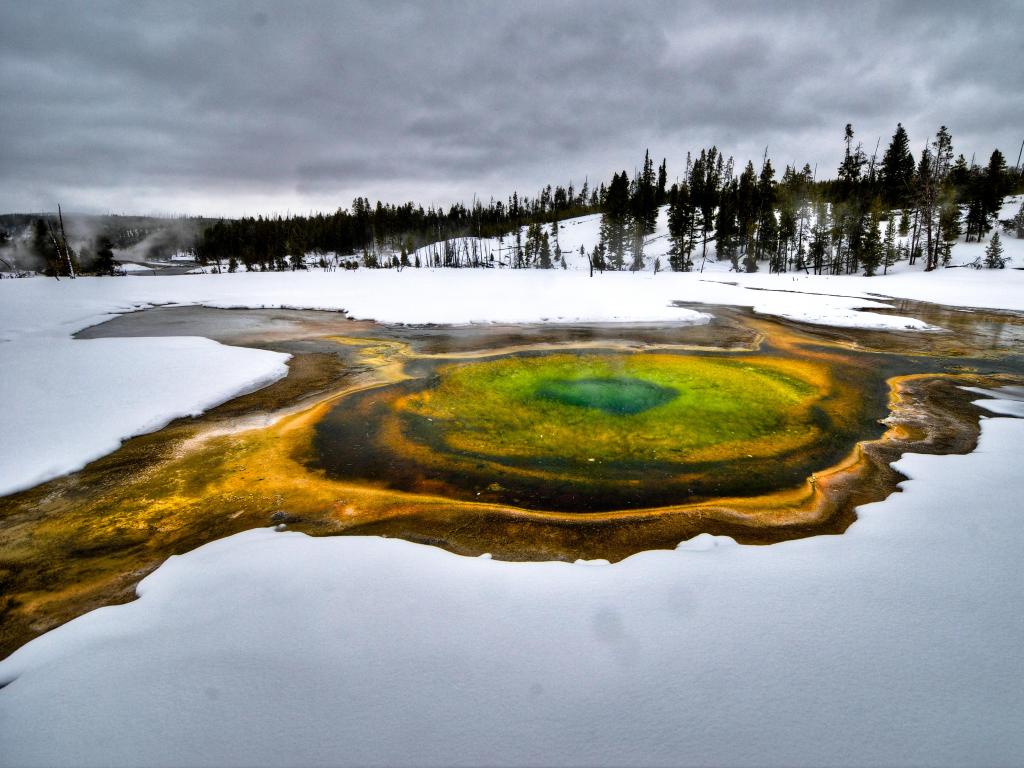 The Yellowstone Park Hotel offers the quintessential national park experience, with incredible views from every window. It's situated in West Yellowstone, near the West Entrance, so the location is unmatched for getting out into nature.
The hotel serves up a delicious continental breakfast, with classic American cuisine for later. The best bit? An indoor pool and hot tub to soak away the day's activities!
Things to see on a road trip from Little Rock, Arkansas to Yellowstone National Park
The Midwest has so much to offer, and both routes pass via some incredible sights, historic landmarks and friendly towns that are well worth stopping off for.
The Denver Route
Bricktown, Oklahoma City - Visit this industrial area where warehouses have been repurposed into restaurants, piano lounges, and wine bars. Bonus - visitors can also take a water taxi along the canals!
Exploration Place, Wichita - A science museum with interactive exhibits to explore inside and a wetlands habitat just outside.
Coors Field, Denver - Watch a baseball game at this legendary field, which offers 360-degree views of the Colorado Rockies.
Medicine Bow National Forest - This park is open year-round and provides multiple scenic viewpoints over wide open grasslands.
National Museum of Wildlife Art, Jackson - This museum preserves and exhibits all types of wildlife art.
Grand Teton National Park - Before visiting Yellowstone National Park, make a stop at this neighboring park which houses pristine lakes and mountains.
Idaho Falls - Walk along the river to see mini waterfalls flowing through the city and enjoy a riverside picnic.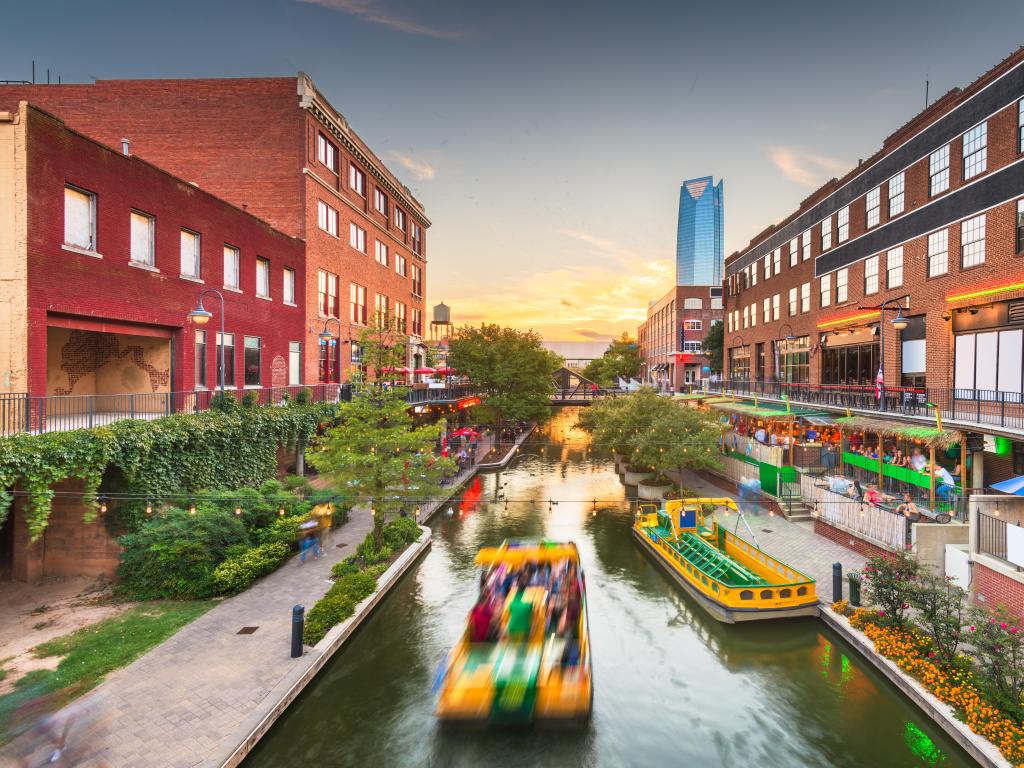 The Mount Rushmore Route
TITANIC Museum Attraction, Branson - This museum opens the doors to the past and allows guests to experience what it was like to be on the infamous Titanic ship.
Boulevard Brewing Company, Kansas City - Visit this city brewery which opened back in the 1980s, which is actually the 12th largest craft brewery in the United States.
Bob Kerrey Pedestrian Bridge, Omaha - Take a walk across the Missouri River where this bridge connects the borders of Iowa and Nebraska
Des Moines Art Center - Composed of three buildings, this state-of-the-art museum houses impressive works from the 19th and 20th centuries.
Terrace Park, Sioux Falls - This landmark has been registered on the National Register of Historic Places and offers a unique Japanese Garden.
Mount Rushmore - Located in the Black Hills, this landmark is world-famous for its depictions of the faces of four presidents carved straight into the side of a mountain.
Nebraska National Forest - Stop here for wide open spaces and unexpected land formations that show the prairies of Nebraska at their best.
Bighorn National Forest - Located in the sister range of the Rocky Mountains, this park offers breathtaking scenery and diverse landscapes.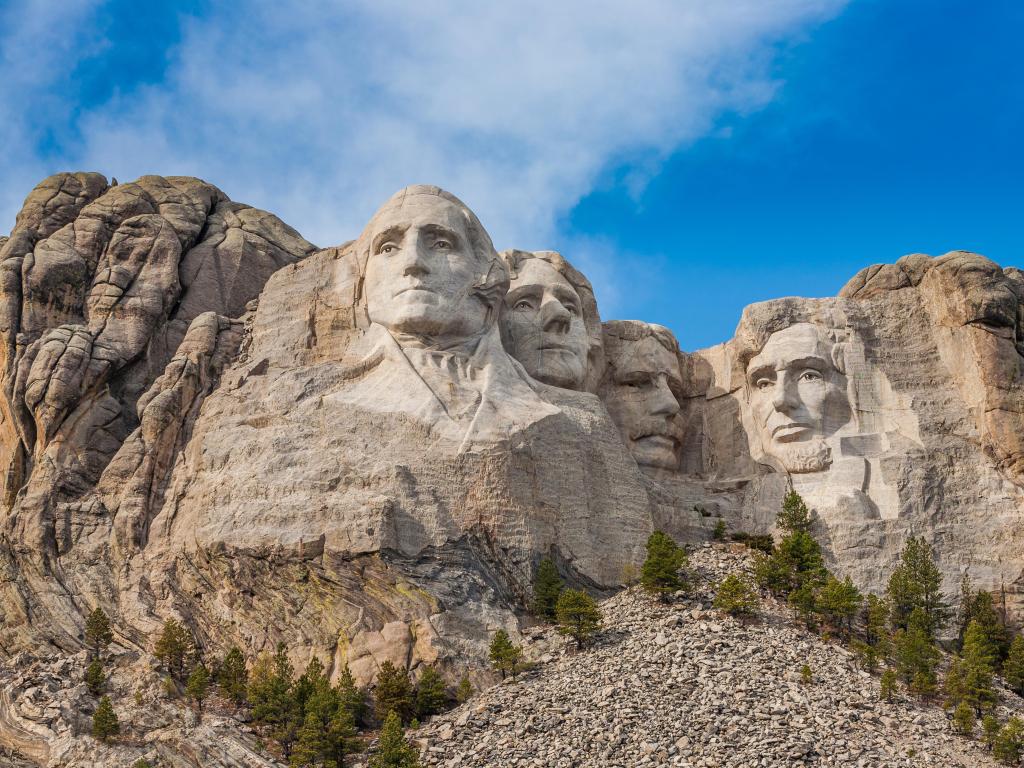 Both Routes
Hot Springs, Arkansas - This city located in the Ouachita Mountains is known for its naturally heated hot springs. Be sure to also visit the Garvan Woodland Gardens.
Ozark – St. Francis National Forest - Here you will find lush forests and crystal-clear streams running through the mountains.
Ouachita National Forest - One of the oldest forests in the South, this park is home to rolling hills and pristine lakes.
Gilcrease Museum, Tulsa - This museum is dedicated to American history and art and holds a comprehensive collection of all things West.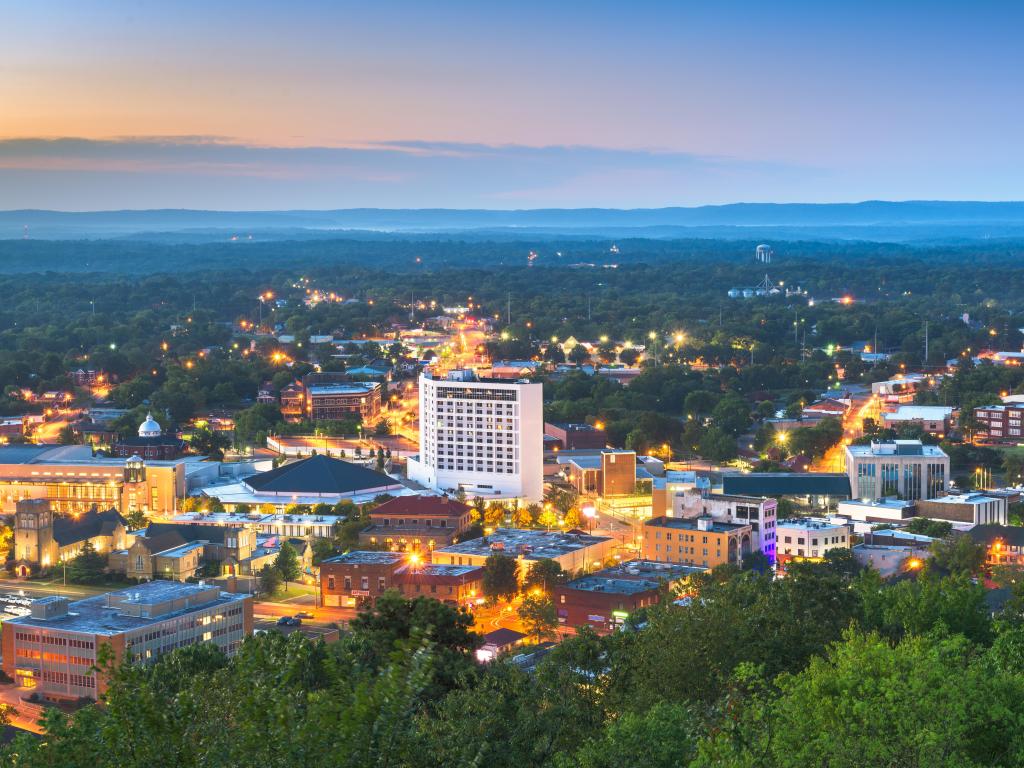 Best time to go on a road trip from Little Rock, Arkansas to Yellowstone National Park
This road trip can be done year round as many of the parks are open throughout all four seasons. However, keep in mind that these routes head through mountain ranges that are pleasant during the summer but may have harsh winters.
While summers in the Midwest don't tend to be extreme, they can be humid and hot. Temperatures range from 80 to 90 degrees Fahrenheit, which makes for excellent road conditions but can lead to busier parks and outdoor spaces.
These regions experience a lot of snow in the winter, with cold winds blowing throughout the mountain ranges. Average winter temperatures hover around 15 degrees Fahrenheit, and snow can inhibit road conditions. Yellowstone National Park facilities are open on a staggered schedule during the winter, and many lodges are closed.
Spring and fall are some of the most desirable times to make this trip, as local wildlife will be abundant in the park. Temperatures range from 50 to 70 degrees Fahrenheit, and you'll also get to see fantastic scenery as the seasons change.
Yellowstone doesn't host events throughout the year to preserve the park and avoid any tourist spikes. However, hotels may be more expensive during summer months with larger crows compared to other seasons.