Road Trip from Milwaukee to Nashville
Nashville is the ultimate destination for music lovers, it is world-famous for its country music legacy, and some of the rock and roll greats came to Music City to perform and record. If you're setting off from Milwaukee on the shores of Lake Michigan, it makes the perfect Midwestern road trip.
The 630-mile road trip from Milwaukee to Nashville takes 10 hours 20 minutes to drive. Along the way you can visit Chicago, Indianapolis, Louisville and Mammoth Cave National Park, or head through Missouri to stop in Lake Geneva and St Louis.
Taking you from the shores of Lake Michigan to the rolling, green hills of Tennessee, you'll be transported through a whole host of classic American landscapes once you set out on this road trip from Milwaukee to Nashville. Keep on reading to discover some of the amazing cities and natural attractions that await once you hit the road.
How far is Nashville from Milwaukee, and how long will the road trip take?
Comparison of road trip routes between Milwaukee and Nashville

| Route | Distance | Driving Time |
| --- | --- | --- |
| The Indianapolis Route | 630 miles | 10 hours 30 minutes |
| The St Louis Route | 740 miles | 12 hours 20 minutes |
The shorter of our two routes travels via Indianapolis and covers approximately 620 miles. This route will take around 10 hours and 30 minutes to complete, not allowing for any detours or stops you make along the way.
Opting for the alternative St Louis Route will add an extra 110 miles to your journey, and requires about 12 hours and 20 minutes of driving before reaching Nashville.
While either route could be completed in a couple of days, there's so much to see and explore along the way that we recommend taking at least 3 or 4 days to enjoy the beautiful scenery.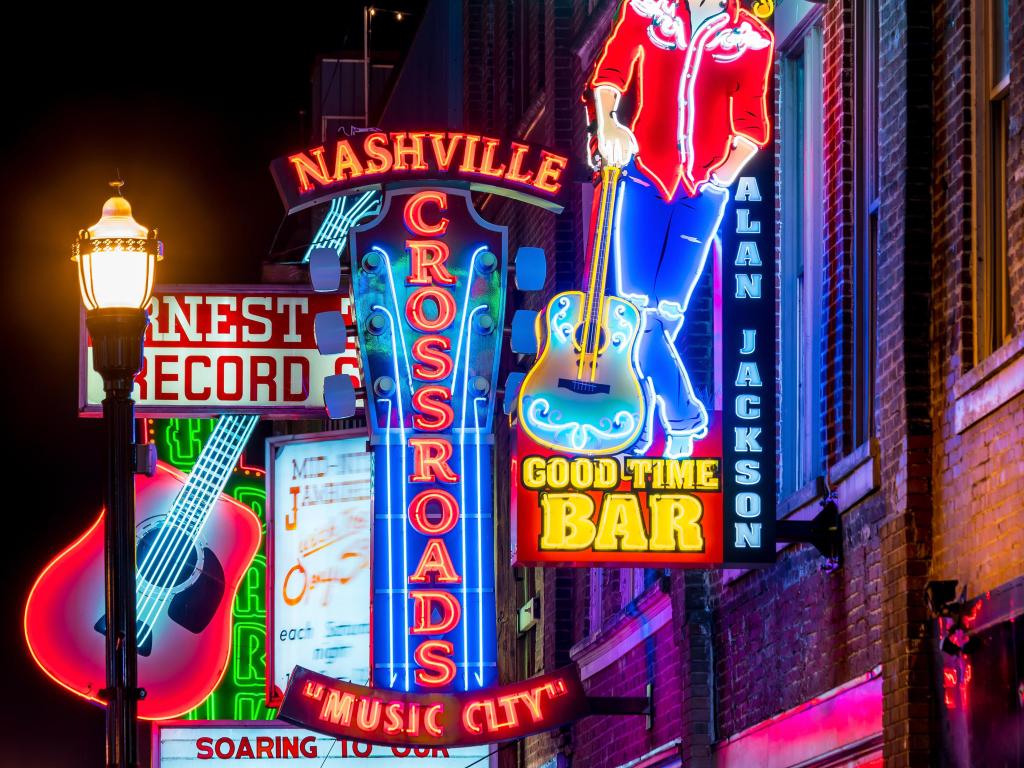 Best road trip route from Milwaukee to Nashville
Both of our road trip routes from Milwaukee to Nashville offer a great balance between urban and natural attractions, but they'll take you through some distinctively different landscapes and vibes along the way.
The Indianapolis Route is a more straightforward drive, primarily following Interstate 65. This means you won't have to work so hard to navigate smaller roads along the way.
As you cruise down this route, you'll be greeted by the urban pulse of cities like Indianapolis and Louisville, but it's not just about bustling city beats. This route also winds through America's heartland, looking into the Midwest's quintessential rural beauty and the warmth of small-town life.
A crowning jewel of this journey is the Mammoth Cave National Park. Head underground, then lace up your hiking boots to enjoy the wide open landscape above.
On the other hand, if your spirit is calling out for a journey steeped in history, you might prefer to travel via the St Louis Route. You can retrace the steps of countless mid-20th century travelers as it overlaps with the iconic Route 66 between Bloomington and St Louis.
It's easy to escape into nature on this route, too, if you venture a little way off the main road to explore Mark Twain and Shawnee National Forests. Towns like Cape Girardeau and Ste. Genevieve, set along the majestic Mississippi River, also add to the scenic allure.
How to drive from Milwaukee to Nashville
The map above shows our suggestions for the best road trip routes between Milwaukee and Nashville. Keep reading for detailed descriptions of both routes, where to stay on either, and the best things to do on the way.
The Indianapolis Route
Heading south from Milwaukee along Interstate 94 (I-94), you'll soon find yourself driving through the heart of Chicago. Exit the interstate to drive right up to the iconic starting point of historic Route 66, or to take some time out at Chicago Botanic Garden before continuing south on the interstate.
After crossing into Indiana, change onto I-65, which will take you much of the rest of the way. Indulge your sweet tooth at the Albanese Candy Factory Outlet the continue south to reach Lafayette, where you can explore the rich history of Tippecanoe Battlefield Park.
Press on south and you'll soon enter Indianapolis. From the sprawling green spaces of Eagle Creek Park to the adrenaline rush at the Indianapolis Motor Speedway and the refreshing ambiance of the White River State Park, Indiana's state capital has plenty to keep you busy.
Just after Crothersville, leave the interstate and follow the highway to Madison, which sits on the banks of the Ohio River. Crossing the river, you'll find yourself in Kentucky.
Next, head southwest to Louisville, another city on the Ohio River - don't miss the panoramic views from the Big Four Bridge. Follow the Kentucky Bourbon Trail to immerse yourself in the spirit of the state.
Continuing south, Mammoth Cave National Park beckons with its underground marvels. It's just a short detour off the interstate before you reach Bowling Green, where you can visit the National Corvette Museum, or take a subterranean adventure at the Lost River Cave.
You're on the final stretch of your road trip now, and soon you'll enter Tennessee. As you approach Nashville, stop to enjoy the scenic beauty of Old Hickory Lake, before driving your last few miles on I-65, right into the heart of the city.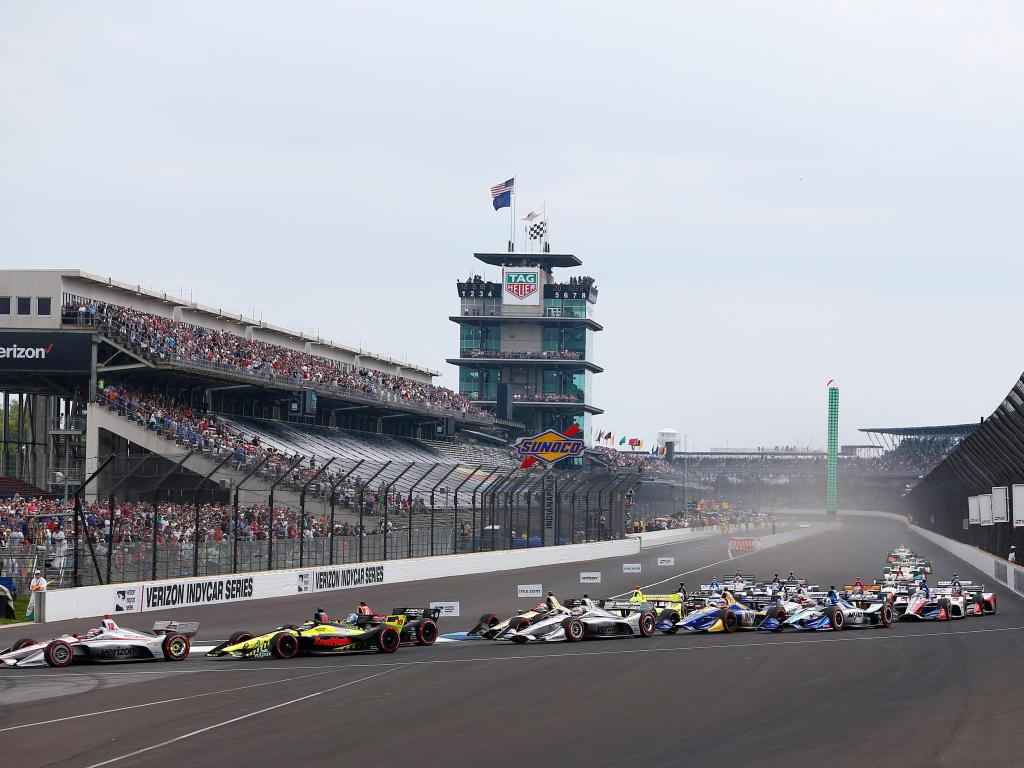 The St Louis Route
As you leave Milwaukee, pick up I-43 and head to tranquil Lake Geneva, where you can make the first stop of your road trip at the historical Black Point Estate and Gardens. Then, as you approach Belois, on the state border between Wisconsin and Illinois, merge onto I-90 to continue heading south.
Pause in Rockford for a peaceful retreat to the Anderson Japanese Gardens, then continue south on I-39 as far as Bloomington. Take a moment to delve into local history here at the McLean County Museum, then continue your journey toward Springfield. This stretch of the journey brings with it the allure of the state's Route 66 legacy.
As you continue along the interstate, you'll find yourself in the heart of St Louis, Missouri. The city's skyline is instantly recognizable from the gleaming Gateway Arch.
Journey south and make your way towards Ste Genevieve, where the quaint beauty of the French Colonial District is a picturesque contrast to some of the other cities you'll visit on this route.
Leave the interstate to reach Cape Girardeau, which looks out across the mighty Mississippi River. Here you can explore the historic Trail of Tears State Park before continuing along the highway to cross the southern tip of Illinois.
Follow the highway to Wickliffe to visit Wickliffe Mounds State Historic Site, then continue towards Lake City. If you have time for a short detour, cross the river back into Illinois to visit Metropolis, where you'll find a larger-than-life Superman Statue.
From Lake City, take the highway south to enjoy some time in the great outdoors at Land Between the Lakes National Recreational Area. Your route will then lead you south into Tennessee via I-24. Pause to visit stunning Dunbar Cave State Park before reaching Nashville, your final destination.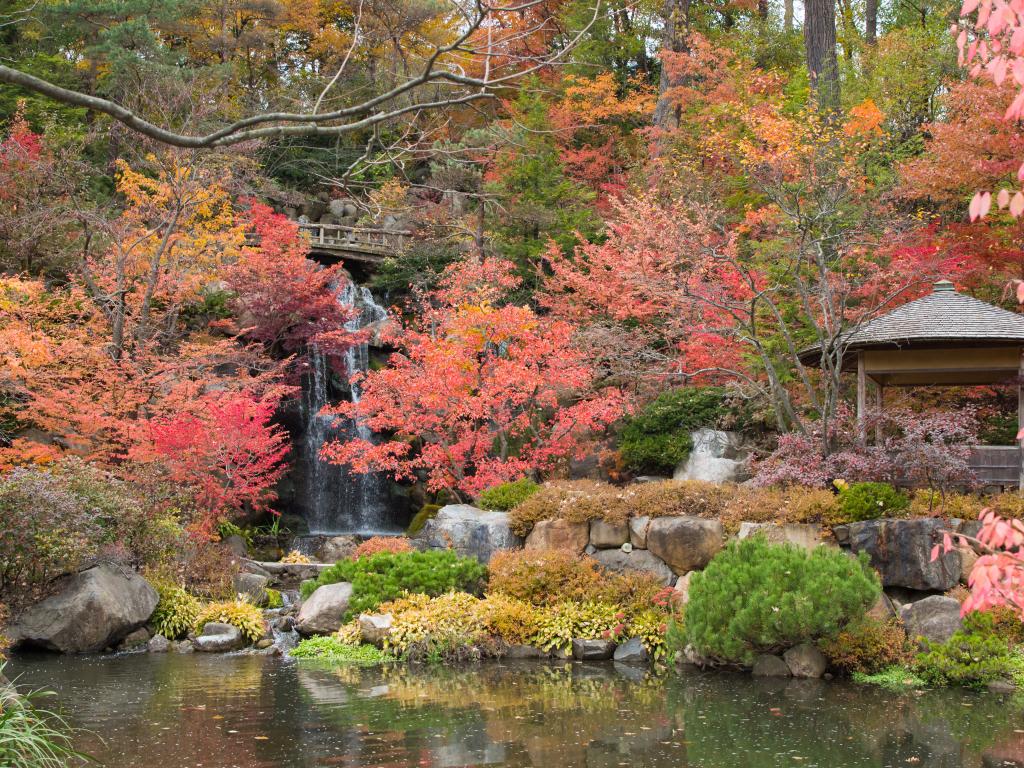 Best places to stop between Milwaukee and Nashville
There are some fabulous cities along the route between Milwaukee and Nashville, and we'd recommend making several overnight stops so that you can pause to explore them in more depth.
Here are some of our top picks to get you started with your planning.
Immerse yourself in the historical sights of Madison
Nestled beside the Ohio River, and brimming with rich history, Madison is a delightful place to stop if you're taking the Indianapolis Route, a little over halfway into your journey.
Historic downtown Madison is often referred to as one of the largest National Historic Landmark districts in the US. As you stroll its charming streets, you'll be transported back in time, witnessing architectural marvels that tell tales of a bygone era.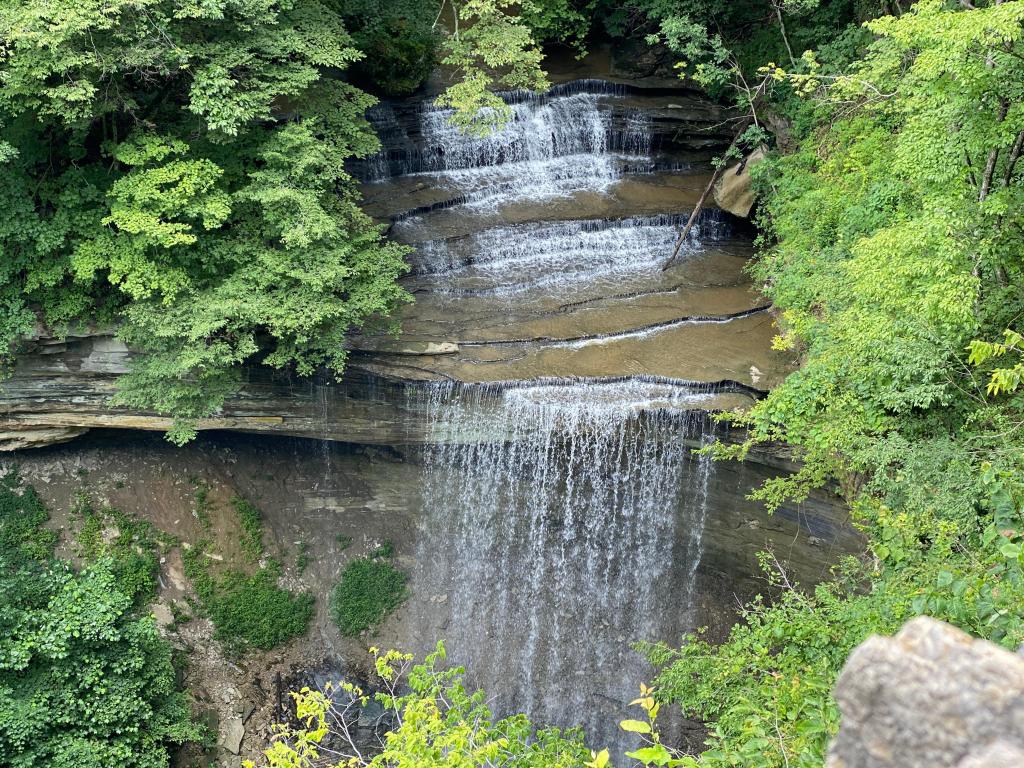 Another highlight is the Lanier Mansion State Historic Site. This Greek Revival-style mansion offers a splendid insight into 19th-century life and the opulence of banker James F.D. Lanier. It's an absolute treat for history buffs, showcasing period furnishings and well-preserved interiors.
If you'd prefer to spend time in nature, make for the cascading waterfalls and rugged canyons of Clifty Falls State Park. It's the perfect place for hiking, picnicking, or bring your camera to capture the beautiful landscape.
While in Madison, we recommend checking in to The Chandler, a boutique hotel in a historic building that combines period features and contemporary design. A stone's throw from Madison's main attractions, The Chandler provides a perfect blend of comfort and convenience.
A few minutes away from the hotel, attractions like the Lanier Mansion State Historic Site await, while the General Butler State Park is a short drive. As evening sets in, retreat to The Chandler's terrace, possibly the best spot in the city to relax and reminisce about your day's adventures.
Iconic Gateway Arch views in St Louis
Halfway along the St Louis Route, you'll reach the city of St Louis itself, which sits on the banks of the Mississippi River. Often called the 'Gateway to the West,' its unique blend of frontier spirit and Midwest charm gives St Louis a vibrant energy.
The city is a symphony of iconic landmarks, sporting legends, and soulful blues rhythms. Its impressive skyline, punctuated by the gleaming Gateway Arch, is a testament to its rich history and cultural significance.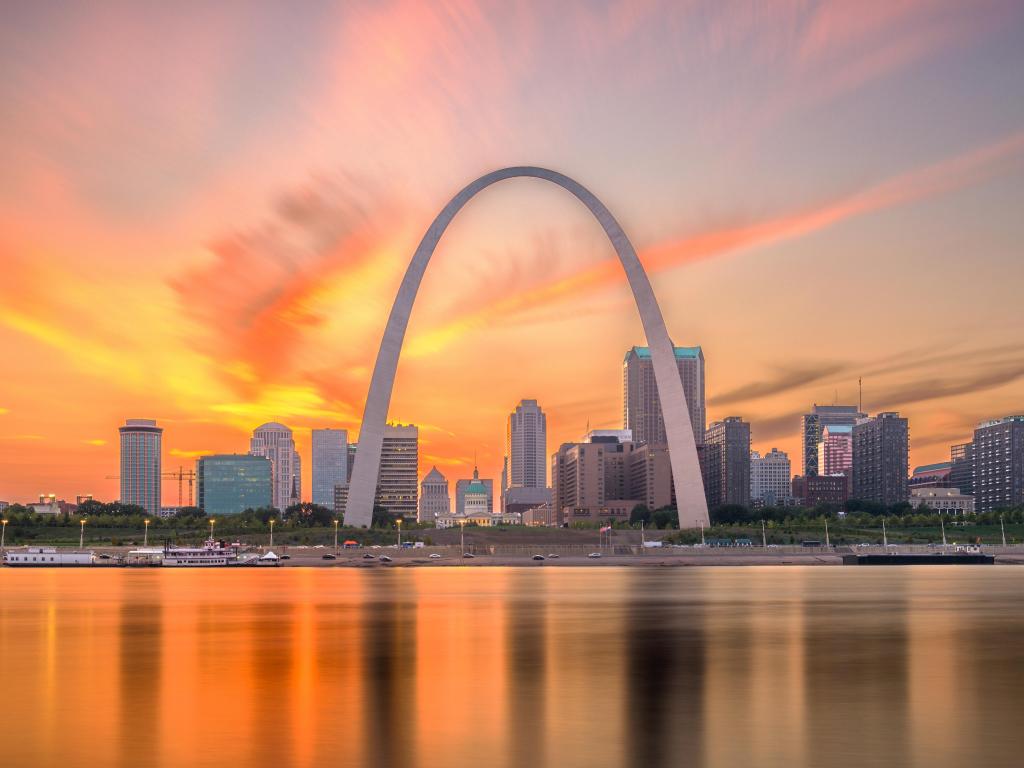 Baseball aficionados should head to Busch Stadium, home to the beloved Cardinals, while nature lovers will enjoy spending time in Forest Park. Or head to St Louis Zoo, where you can immerse yourself in a world of exotic wildlife.
While in St Louis, a stay at the Drury Plaza St. Louis at the Arch lets offers unparalleled views of the towering Gateway Arch and the city's unique skyline.
As well as the unbeatable view, this hotel also boasts an inviting outdoor pool. Located just 300 yards from the base of the magnificent Gateway Arch, it's close to many of the city's big attractions, so it makes a great base to explore St Louis.
If you're in the mood to escape from the bustle of the city, the Missouri Botanical Gardens is just a short drive away, promising a peaceful retreat amidst acres of exquisite flora.
Where to stay when you reach Nashville
Nashville is renowned as the beating heart of country music, a city where melodies drift from every corner, resonating with heartfelt lyrics and the soulful twang of guitars. As you make your way through its vibrant streets, you'll be swept up in its bustling music scene.
If the music doesn't intoxicate you, perhaps the rich heritage of Tennessee Whiskey will. Dive deep into its legacy, with an opportunity to sample some of the finest spirits, each with a story as rich as its flavor.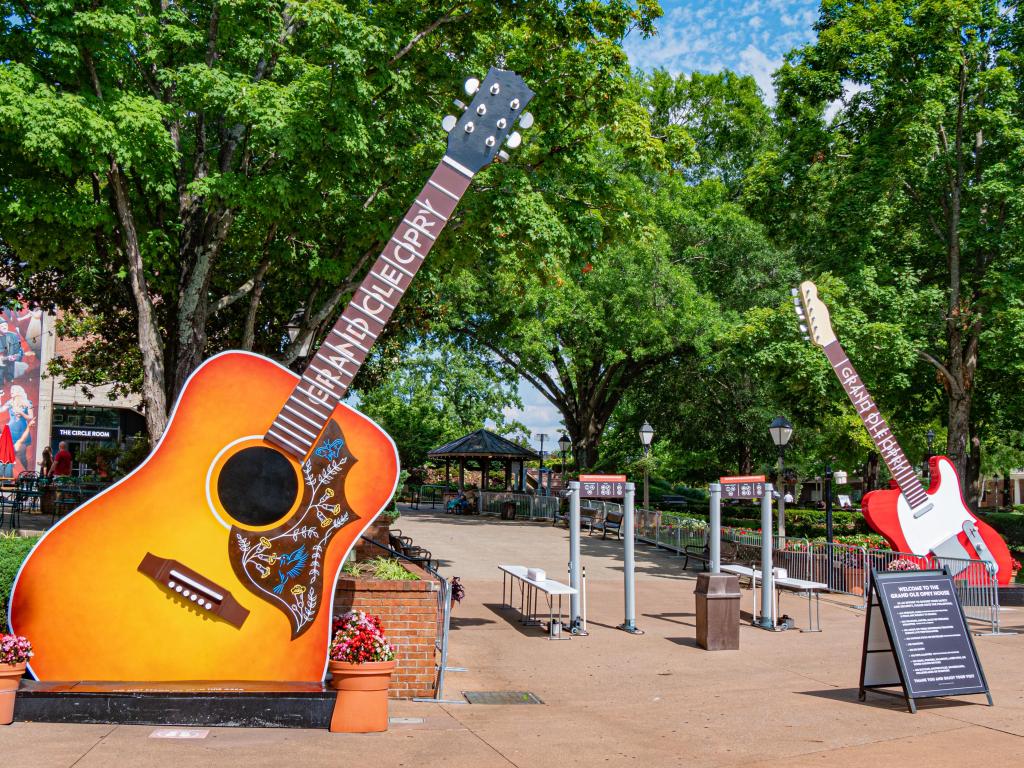 As your day winds down, The Joseph, a Luxury Collection Hotel, Nashville, is the perfect place to end your road trip in style. Situated just 600 meters from Bridgestone Arena and close to the pulsating heart of the city, this luxury property offers an unmatched blend of comfort and convenience.
Offering breathtaking city views, the hotel's upscale restaurant and terrace will provide the perfect backdrop for your evening. Whether you're gazing at the Nashville skyline from your room or diving into the sumptuous American breakfast every morning, every moment promises luxury.
A bonus to consider - nestled close to the Johnny Cash Museum, this property ensures that the rhythms of Nashville are never too far away.
Things to see on a road trip from Milwaukee to Nashville
Whatever vibe you're looking for on your road trip from Milwaukee to Nashville, you'll find plenty to see and do along the way. Step back into the 20th century as you follow historic Route 66 or visit Indianapolis Motor Speedway, visit stunning natural attractions, or seek out quirky modern monuments.
Indianapolis Route
Historic Route 66 start sign, Chicago - Marking the beginning of America's iconic Mother Road, this sign in Chicago is a symbol of epic cross-country adventures and nostalgic journeys.
Chicago Botanic Garden - An expansive retreat just north of Chicago, this garden boasts 27 distinct gardens and four natural areas, offering a serene escape amidst vibrant flora.
Albanese Candy Factory Outlet, Indiana - Paradise for travelers with a sweet tooth, this factory outlet is renowned for its world-class gummies and myriad of confectionery delights.
Tippecanoe Battlefield Park, Lafayette - Steeped in history, this park in Lafayette commemorates the 1811 Battle of Tippecanoe, offering visitors a poignant glimpse into early American conflicts.
Eagle Creek Park, Indianapolis - One of the largest city parks in the US, Eagle Creek Park is a nature lover's haven, featuring lush trails, water-based activities, and an array of local wildlife.
Indianapolis Motor Speedway - Home to the legendary Indianapolis 500 race, this speedway is a mecca for motorsport enthusiasts and boasts over a century of racing history.
White River State Park, Indianapolis - Nestled in downtown Indianapolis, this urban park features a mix of green spaces, cultural attractions, and recreational areas along the scenic White River.
Kentucky Bourbon Trail - A spirited journey through Kentucky, this trail takes visitors to several renowned distilleries, offering an in-depth look into the crafting of America's native spirit, bourbon.
The Big Four Bridge, Louisville - A pedestrian and cyclist bridge connecting Louisville to Jeffersonville, Indiana, this transformed railway bridge offers breathtaking views of the Ohio River.
Mammoth Cave National Park - The world's longest cave system is a subterranean wonderland of vast chambers, tight passageways, and geological marvels that stretch out for miles beneath the Kentucky countryside.
National Corvette Museum, Bowling Green - A tribute to America's iconic sports car, this museum in Bowling Green showcases the history, models, and evolution of the Corvette.
Lost River Cave, Bowling Green - Another cave tour is on offer, this time via a captivating underground boat ride. Lost River Cave unravels the mysteries of the region's subterranean rivers amidst a backdrop of stunning rock formations.
Old Hickory Lake, Tennessee - A reservoir on the Cumberland River, Old Hickory Lake offers a serene setting for boating, fishing, and waterfront relaxation in Tennessee.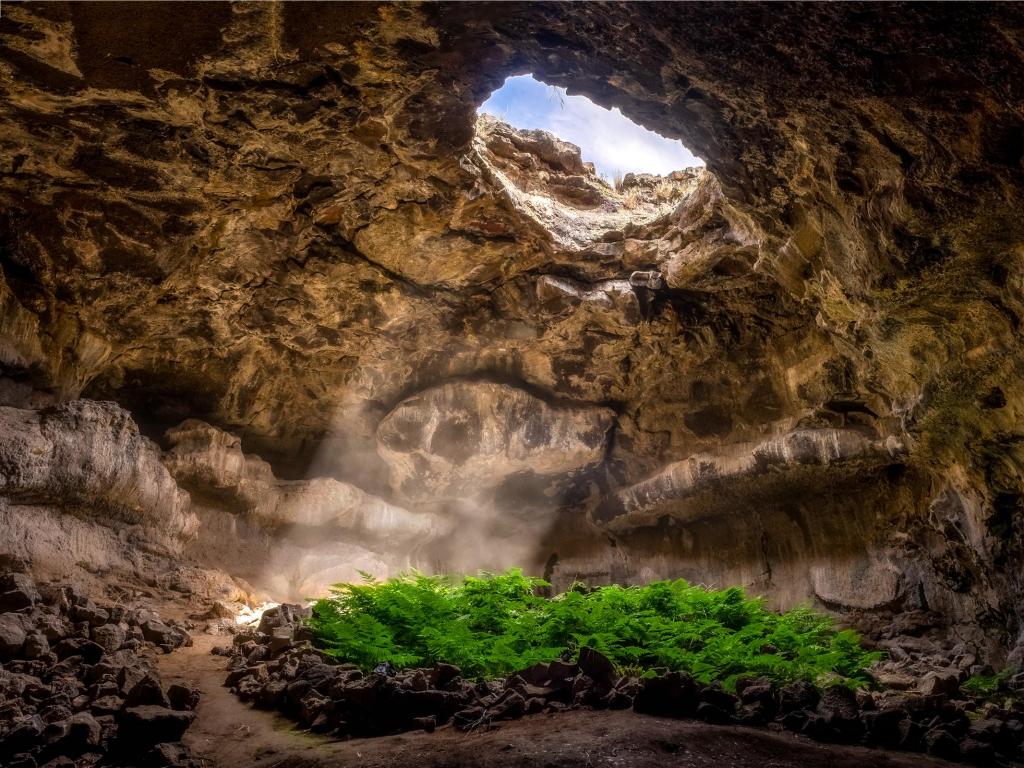 St Louis Route
Black Point Estate and Gardens, Lake Geneva - An elegant 19th-century mansion with expansive gardens, Black Point offers a glimpse into Lake Geneva's rich history and the opulence of the era.
Anderson Japanese Gardens, Rockford - These meticulously designed gardens transport visitors to a serene oasis in the heart of Japan with their tranquil water features and authentic structures.
McLean County Museum of History, Bloomington - Situated in Bloomington, this museum chronicles the rich history of McLean County, showcasing artifacts, documents, and interactive exhibits that span several centuries.
World's Largest Catsup Bottle, St Louis - A quirky roadside attraction in St Louis, this towering structure pays homage to the city's love for the condiment and is a must-see for those with a penchant for the offbeat.
Gateway Arch, St Louis - Dominating the St Louis skyline, the Gateway Arch is a symbol of American expansion westward, and the park surrounding it offers both history and breathtaking views of the city.
Mastodon State Historic Site, St Louis - Located just outside St Louis, this site is famed for its significant archaeological discoveries, primarily the evidence of coexistence between mastodons and early humans.
French Colonial District, Ste. Genevieve - A testament to early French settlers, the town's French Colonial District boasts well-preserved buildings and offers a journey back to the town's European roots.
Trail of Tears State Park, Cape Girardeau - A solemn memorial to the tragic forced relocation of the Cherokee Nation, this park in Cape Girardeau combines natural beauty with a poignant history lesson.
Wickliffe Mounds State Historic Site, Wickliffe - This archaeological site showcases the remnants of a pre-Columbian Native American village, complete with ceremonial mounds.
Superman Statue, Illinois - Standing tall in the town of Metropolis, Illinois, this larger-than-life statue pays tribute to the iconic superhero, Superman, and is a must-visit for comic fans.
Grand Rivers, Kentucky - Nestled between Kentucky Lake and Lake Barkley, the picturesque town of Grand Rivers offers abundant water activities, scenic beauty, and the famed "Land Between the Lakes" recreation area.
Dunbar Cave State Park, Tennessee - Home to the eighth-largest cave entrance in the world, this Tennessee park is rich in both natural splendor and prehistoric significance.
Tennessee Legend Distillery - Located in Nashville's historic Marathon Village, this distillery offers a taste of authentic Tennessee spirits, ranging from whiskey to moonshine, in an atmospheric setting.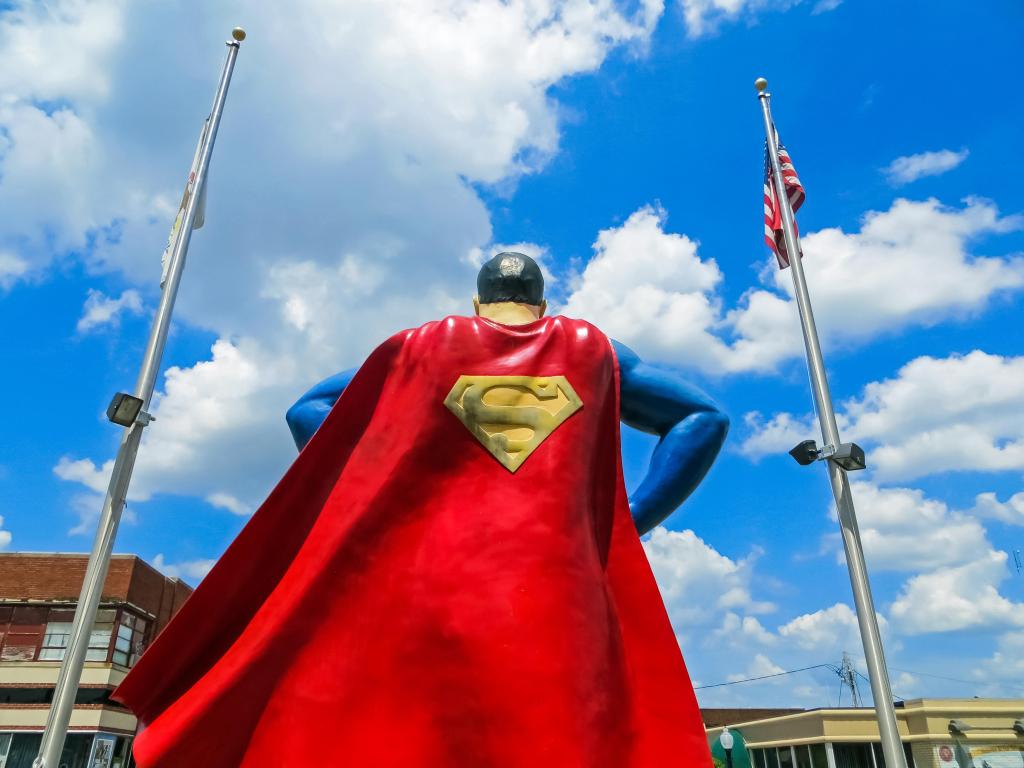 Best time to go on a road trip from Milwaukee to Nashville
Nashville is a year-round destination with the road trip from Milwaukee offering both indoor and outdoor adventure to be had on the way. So, the best time to visit will depend on your schedule and preferences.
The warm months from late May to September are a great time to travel. An average daytime temperature ranges between 75-95 degrees Fahrenheit, allowing for comfortable road trips and alfresco events. May and September, in particular, are golden, since you avoid the most intense summer heat.
If you are visiting Nashville in June, the renowned CMA Music Festival is a must-see event for country music aficionados and festival-goers.
If you're taking the scenic Indianapolis Route, stop off along the way to enjoy the iconic Berwyn Route 66 Car Show in August or perhaps the electrifying Lollapalooza in Chicago.
For those leaning towards the enchanting St Louis Route, the spectacular Great Forest Park Balloon Race in September paints the sky with color, while the artistic allure of Jour de Fete in Ste. Genevieve brings crafts and culture alive in August.
Do keep in mind, Lake Geneva, with its popularity in summer, might slow you down a tad with its vacation traffic, but it's worth every moment!
Spring and fall can be a little uncertain when it comes to the weather on either route. Temperatures range from a cool 45 degrees Fahrenheit to a pleasant 75 degrees, with the late spring and early fall naturally being the warmest times to travel.
The Nashville Cherry Blossom Festival in April offers a serene setting, the perfect blend of blooming cherry blossoms and the essence of Japanese culture, all enjoyed under the bright spring sunshine.
In contrast, a winter journey is likely to unveil a picturesque snowy landscape, especially through Illinois and Indiana. Expect some cold temperatures in the range of just 10-30 degrees Fahrenheit.
If Mammoth Cave National Park is on you itinerary, you'll be pleased to hear that tours operate year-round, though the above-ground parts of the park may be less accessible in heavy snow.