Road Trip from Milwaukee, Wisconsin to California
This epic inland road trip takes you from Milwaukee, Wisconsin, to the Golden state of California. You will travel through some of the most diverse states in America, visiting everything from mountains to canyons, parks to piers, Tinseltown to Sin City.
The 2,200-mile trip from Milwaukee, Wisconsin to California takes 33 hours, travelling through Des Moines, Omaha, Denver, Dixie and Zion National Forests, Las Vegas, San Bernardino and Los Angeles, before heading to either San Francisco or San Diego.
This amazing journey explores everything from beautiful landscapes and parks, to red rock canyons and impressive cityscapes. There are plenty of opportunities here for hiking, relaxing, city street strolling, and dancing the night away. Keep reading to find out the best places to see, things to do and where to stay when you make this memorable road trip.
How far is California from Milwaukee, Wisconsin, and how long will the road trip take?
Comparison of road trip routes between Milwaukee, Wisconsin, and California

| Route | Distance | Driving Time |
| --- | --- | --- |
| San Diego Route | 2,200 miles | 33 hours |
| San Francisco Route | 2,550 miles | 41 hours |
Taking the San Diego Route to travel to California from Milwaukee, Wisconsin, takes about 33 hours to complete and covers 2,200 miles without detours.
The longer San Francisco Route covers 2,550 miles and takes significantly longer at 41 hours, not considering any stops or breaks along the way.
You could cover this journey in 3-4 days, but there is so much to see and do on the way we recommend spending 8-10 days to really enjoy everything this road trip has to offer.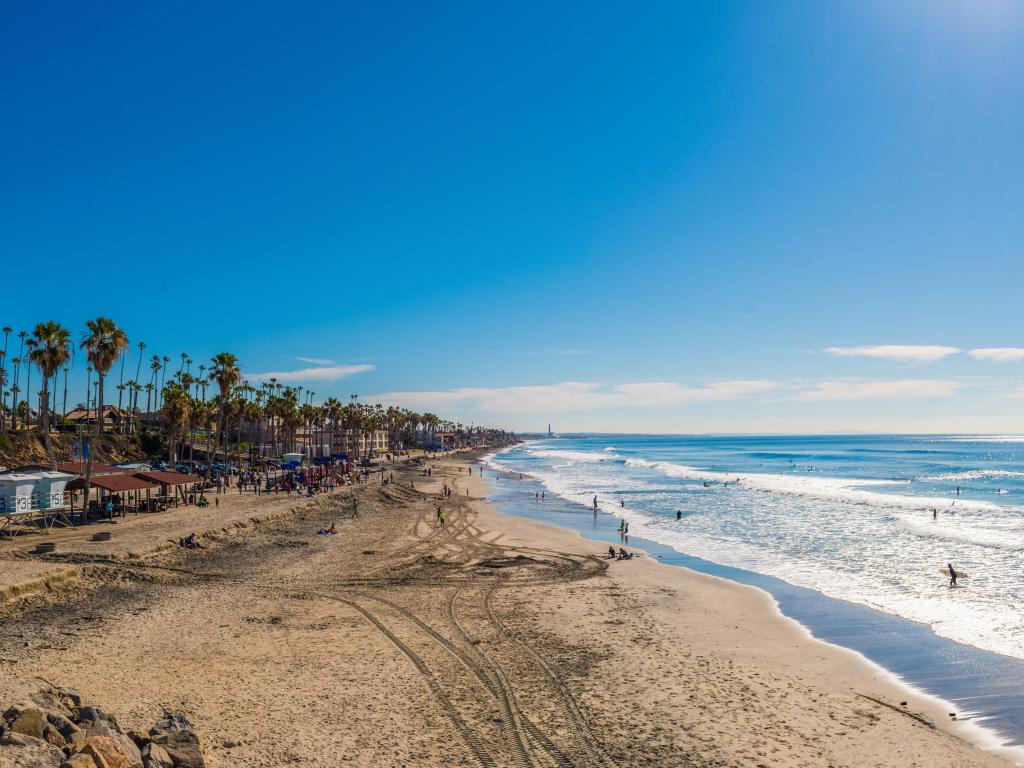 Best road trip route from Milwaukee, Wisconsin to California
This epic road trip from Milwaukee, Wisconsin, to California is jam-packed with renowned landmarks, city sights and beautiful scenery along the way.
A good portion of both routes start out on a similar path from Milwaukee to Los Angeles. Start off with an interesting visit around the State Capitol in Des Moines, before catching a baseball game in Denver in one of the most impressive stadiums around.
A hike is on the cards if you take a short detour to Moab, the gateway to the unmissable Arches and Canyonlands National Parks. After more incredible scenery? Then swing by Dixie National Forest, followed by an exploration of Temple of Sinawava at Zion National Park.
Change the pace with a visit to the bucket list sights of Las Vegas, starting with an awesome walk down the strip. There is nothing else quite like Sin City. Shortly after you will arrive in the cultural capital of Los Angeles. Make sure to take a selfie with the iconic Hollywood sign before cruising Rodeo Drive.
From LA if you continue on the San Francisco Route, the longer of the two options, you can marvel at Santa Monica's coastline and then Santa Barbara's history.
Watch out the window as you coast along the Big Sur, stopping at the gorgeous look-outs along the way. Then watch out for whales when you arrive in Monterey Bay. A real trip highlight.
Heading to San Diego instead of San Francisco after La La Land? Well then you can be sure of some rest and relaxation on the final leg of your trip. A visit first to Huntington Beach Pier for peaceful sunset strolls, then Laguna Beach for some sunbathing on the sandy shores.
The San Francisco Route
As you leave Milwaukee head on the I-43 until you arrive at Rockford, then take the I-88 and I-80 to Iowa's capital Des Moines, a tour of the State Capitol building is a must.
From here follow on the same route through Omaha and Lincoln, before arriving in the Mile High City of Denver. The I-70 then takes you past Moab where you can take a short detour to visit the stunning landscapes of Arches and Canyonlands National Parks.
After passing Manti-La Sal National Forest head south along the I-15 through Dixie National Forest until you reach Las Vegas. This bucket-list destination will certainly leave a lasting impression.
After Las Vegas you can enjoy the more tranquil sights and hikes of Mojave National Reserve, and scale Mount San Antonio, before reaching Los Angeles.
From LA head along the coastal route 101 north past Santa Monica and Santa Barbara, both packed with pretty shores and interesting history.
Shortly after you will travel Big Sur, a 90 mile expanse of road between Carmel and San Simeon, before landing at Monterey. Here take a breather for some whale watching along the coastline. A short while later you will then pass San Jose and arrive in San Francisco.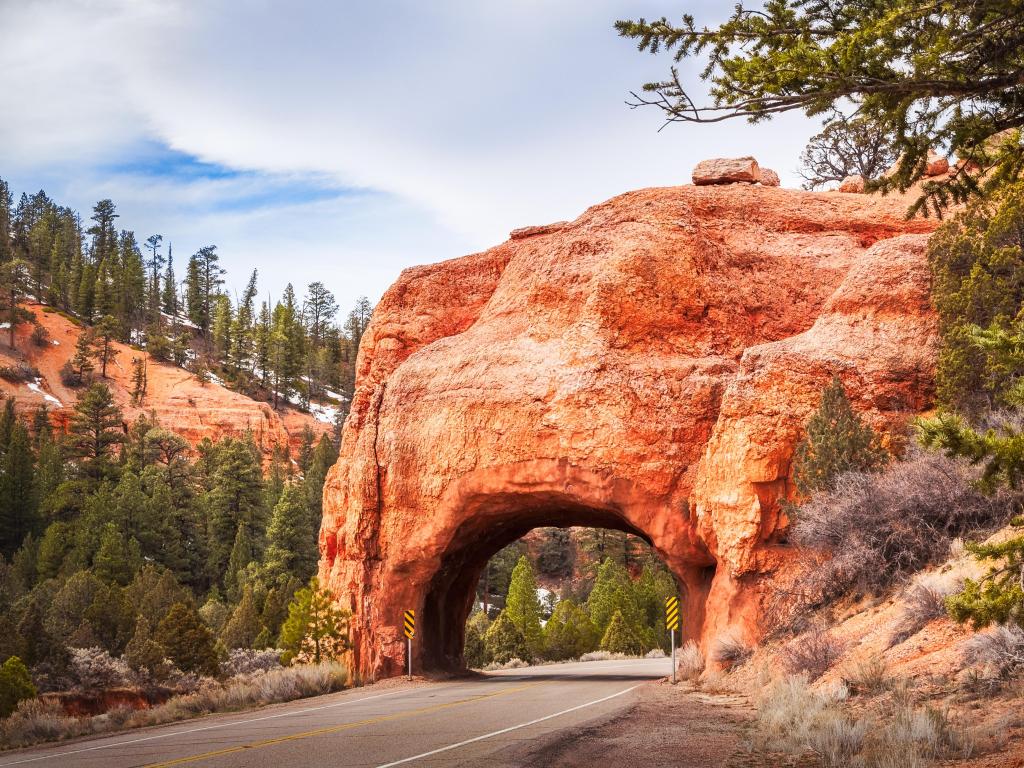 The San Diego Route
To reach San Diego you will need to follow the same directions as the San Francisco Route until you reach Los Angeles.
Travel south from Los Angeles along the I-5 passing Anaheim and then Huntington Beach. The pier is a great stop-off before heading to lively downtown.
From here follow the I-5 along the coast to Laguna Beach, a well-known destination for beachgoers and adventurers. The fairly easily route then continues past several beautiful beaches and look-out points before arriving in San Diego.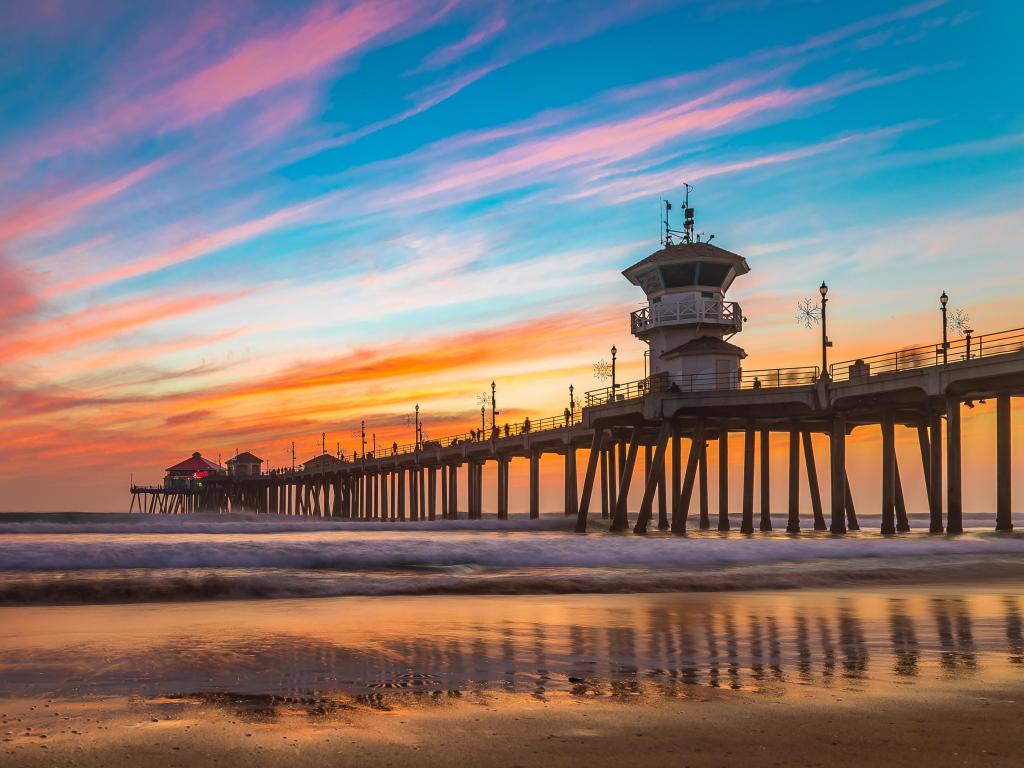 Best places to stop between Milwaukee, Wisconsin and California
Both the great routes we suggest from Milwaukee, Wisconsin, to California are packed with plenty to see and do.
As there are so many unforgettable places to visit, we recommend staying a little longer to enjoy these fabulous places at a more leisurely pace.
Enjoy the great views of Mile High City
On the San Francisco Route we suggest a stop off in Denver, around halfway into the journey. Known as Mile High City, this fact is celebrated across the city on placards, monuments and even stadiums.
Take a visit to Confluence Park, a beautiful urban retreat from the city hustle and bustle. Lounge along the waterfront for people watching and lunching.
No visit to Denver is complete without heading to Red Rocks Park. An impressive park and amphitheater. Make sure to catch a concert for the ultimate experience.
A baseball fan? Then you can't miss the chance to visit Coors Field, surrounded by incredible views of the Colorado mountain range. It's so beautiful it is hard to keep your concentration on the game.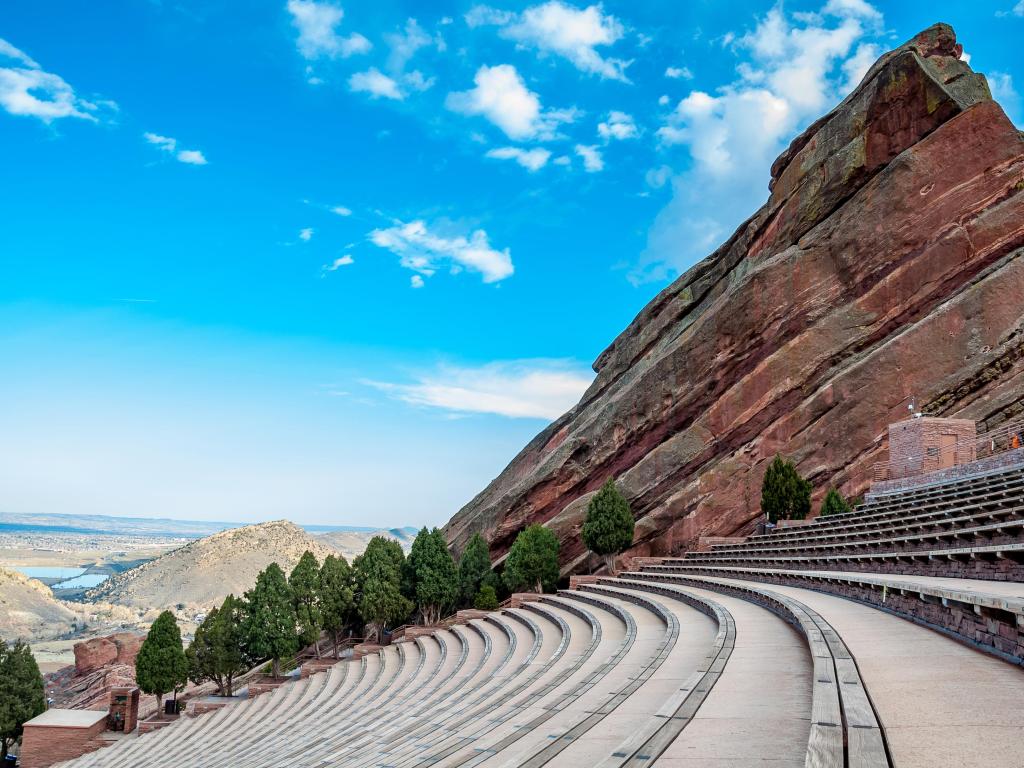 If you are ready for a rest after all that entertainment then there is no better place to head than Clayton Hotel & Members Club, a hotel in the heart of all the action.
Modern and stylish, this abode has incredible views across the city from the luxury of the rooftop terrace. Or how about a dip in the outdoor pool, the ultimate indulgence.
Enjoy a terrific breakfast, including à la carte, continental and American options, before heading on a short walk to many pretty parks close by including City of Karmiel Park, Denver Botanic Gardens and James N. Manley Park.
Other popular attractions also a short distance away are Colorado History Museum, Denver Museum of Nature and Science and Denver Zoo.
Go Ooh-La-La for LA
Located around three-quarters of the way along the road trip, a stop off at this popular, star studded, gorgeous resort will leave a lasting impression.
Known for its A-List celebrities and beautiful beaches, there are so many renowned sights to visit here, so start with a full day tour visiting iconic sights such as the Hollywood sign, Venice Beach and Beverly Hills.
For the best views then head to Griffith Observatory which showcases Los Angeles Basin. Evening events to star gaze are particularly popular.
Fancy a change of pace with some thrills and spills? Then Universal Studios Hollywood is the place to go. Don't miss the new Super Nintendo World.
Now head for a lie-down at the Pendry West Hollywood, a 5-star hotel that has everything you could need and more. Feel like a celebrity lounging on the stunning outdoor terrace, or relaxing in the rooftop pool.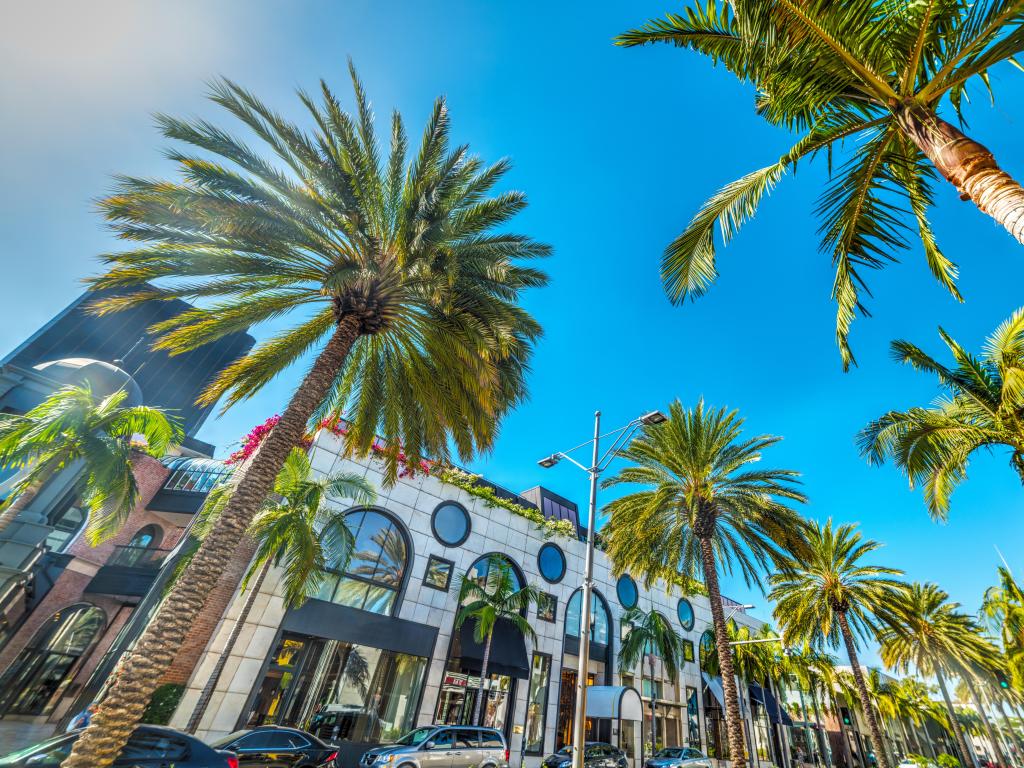 Enjoy evening cocktails on the terrace, before dining in one of four delicious restaurants with Asian and Mediterranean cuisine.
A delicious breakfast each morning will kick off your day in style, before you head to one of the top attractions close by including Hollywood Museum, Los Angeles County Museum of Art or Fuller Park.
Where to stay when you reach San Francisco
If you're heading on from LA for beautiful San Fran, we suggest you stay at the 5-star Hotel Nikko San Francisco. You won't be disappointed. As well as its stunning interior there is a beautiful terrace and fabulous bar on-site for happy hour drinks.
An upscale restaurant on the property serves delicious American and Japanese cuisines.
Located in the center of San Francisco at Union Square, it is close to many attractions such as San Francisco Hall and Oracle Park.
Where to stay when you reach San Diego
A fabulous hotel in the center of San Diego, the Moxy San Diego Gaslamp Quarter is the perfect base for exploring if you are taking the route southwards from LA.
The hotel has beautiful modern décor that brings a touch of class and style to your stay, with lovely lounge to enjoy a delicious à la carte, American or vegetarian breakfast.
Super close to many of the top attractions including San Diego Aerospace Museum, Maritime Museum of San Diego and San Diego Zoo, and plenty of beautiful beaches just a short drive.
Head to the state of art wellness center on-site after all that sightseeing to unwind after a busy day.
Things to see on a road trip from Milwaukee, Wisconsin to California
Both routes between Milwaukee, Wisconsin, and California are packed with beautiful landscapes, mountains and cities on this diverse American road trip.
Carry on reading to find some of the best things to see and do along the way!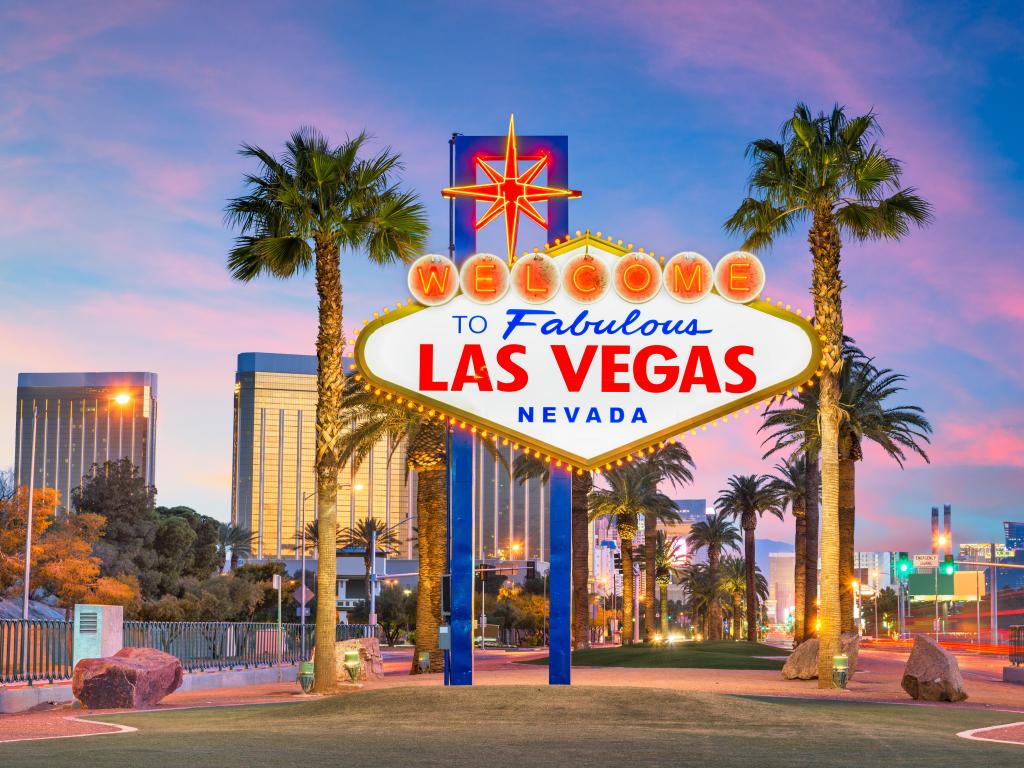 Both Routes
Des Moines - Head to Iowa's capital and enjoy a tour around the State Capitol building, a prominent landmark in the city.
Omaha - Learn more about Old West with an informative visit to Durham Museum. Afterwards stroll around the Old Market historic district.
Denver - A sports fan? Take a trip to Coors Field to enjoy a baseball game surrounded by the beauty of the Colorado mountains. With such a view it will be hard to keep your mind on the game.
White River National Forest, CO - If you want to take advantage of the ski season during your visit, then the Colorado Rocky Mountains offers everything you could want and more.
Moab - Take a detour to Moab, a gateway for visiting memorable Arches and Canyonlands National Parks. Arches with its famous red rock landscapes, and Canyonlands spanning four districts. Both National Parks are stunning and definitely worth the extra driving time.
Dixie National Forest, UT - This park lies between the Great Basin and Colorado River, and covers two-million acres. There are so many hikes here to take to explore this incredible forest.
Zion National Park, UT - A visit to the Temple of Sinawava at Zion National Park gives a different view of the National Park, packed with stunning waterfalls and pretty gardens. If you'd like to hike up to Angels Landing, you will need a permit and will need to make a reservation. Check the Zion National Park's website for more details.
Las Vegas - Known as Sin City, this bucket-list destination will certainly leave a lasting impression. Make sure to head to the strip to wander the illuminated streets taking everything in.
Mojave National Reserve, CA - This desert landscape has archaeological remains from 10,000 years ago. It is also packed with the wildlife of today, but keep an eye out for mountain lions that roam here.
San Bernardino - A vibrant and interesting area, there are many museums to enjoy a visit to – why not visit the unusual Original McDonalds Site and Museum? A visit for any burger fan!
Mount San Antonio, LA - Mount San Antonio is found between San Gabriel Mountains and Angeles National Forest, and is the highest point in the area. Great for hiking, skiing, or viewing waterfalls.
Los Angeles - Known as La La Land and Tinseltown you may well spot a celebrity or two in this cultural capital. Make sure to take a picture with the iconic Hollywood sign before driving the length of Rodeo Drive.
The San Francisco Route
Palisades Park - One of Santa Monica's most popular coastline attractions, this pretty park has some of the best views of the mountains and oceans around – the perfect spot to unwind.
Old Mission Santa Barbara - Take a self-guided tour around this incredible church set over 15 acres to learn more about its history.
Big Sur - A 90 mile expanse of road between Carmel and San Simeon. There are plenty of look-out spots on the way to enjoy stunning views.
Monterey - Make sure to head to Monterey Bay. A visit on boat tour whale watching is a highlight!
San Jose Santana Row - A popular spot for dining, shopping and entertainment, this area is teeming with things to do, from daytime strolling, to evening movie watching.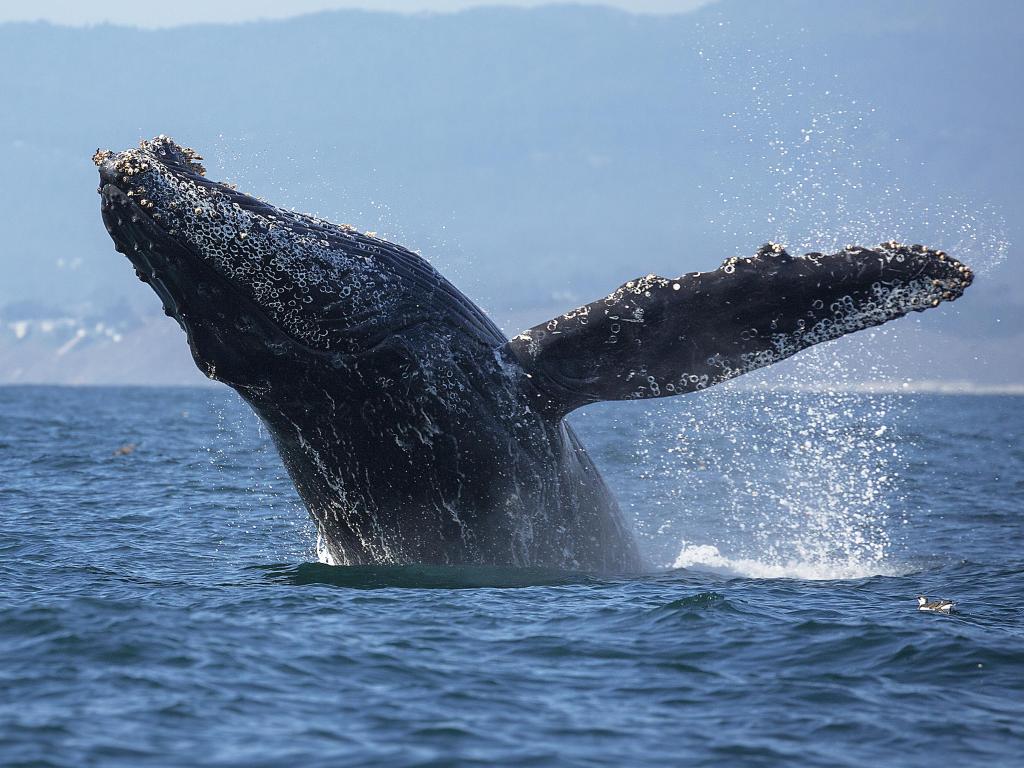 The San Diego Route
Huntington Beach Pier - Head to this popular spot for some of the best waterfront views, especially as the sun goes down, before going downtown where the city comes alive at sundown.
Laguna Beach - A well-known destination for beach-goers and adventurers, Laguna Beach is teeming with things to do. There are art installations scattered throughout this pretty city, where the iconic 'Whaling Wall' is a must-see.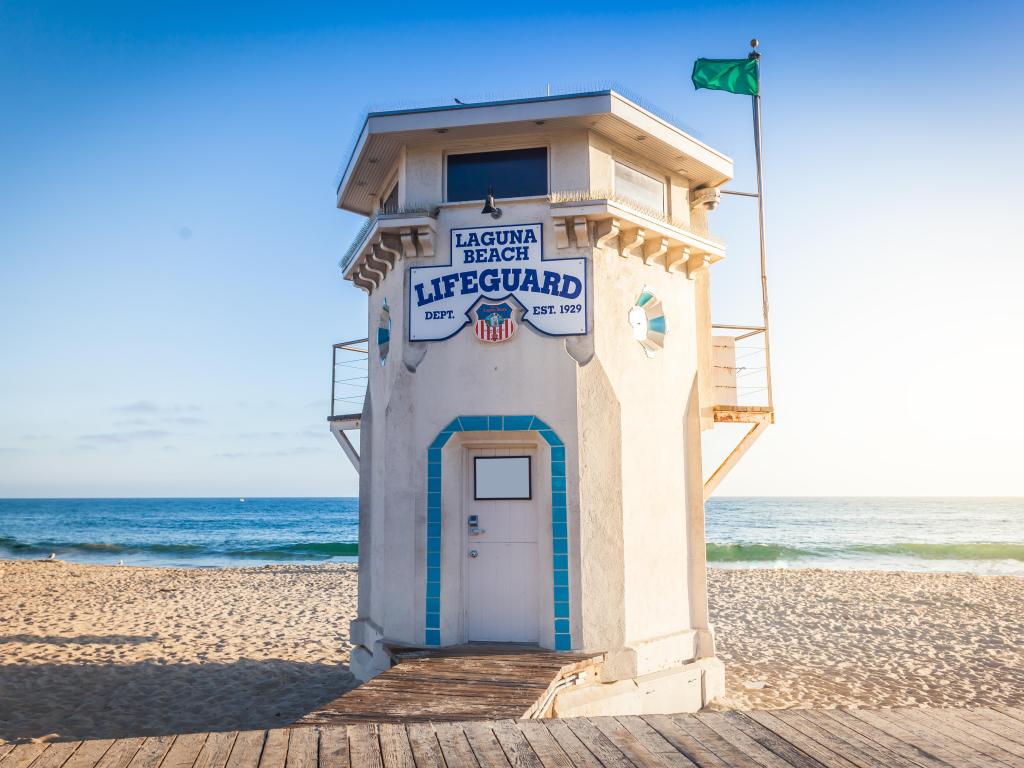 Best time to go on a road trip from Milwaukee, Wisconsin to California
California is a good all-year round destination, with sunny weather pretty much guaranteed whatever the season. Temperatures can be around 75 degrees to 80 degrees Fahrenheit in the warmer months, and along the coast the temperatures are generally pleasurable whenever you choose to travel.
However, more inland temperatures can get hotter during peak summer, so prepare well for your road trip by taking plenty of water and refreshments in the car.
Outside of peak summer, spring is a beautiful time to visit when the weather is warming up and the landscapes are starting to flourish. Fall also offers warm to temperate weather. This is a great time to visit the national parks where the weather is nice and warm but it is not as crowded.
Even in the winter months temperatures can range between 60s- and 70s-degrees Fahrenheit in California. Just watch out for some cities inland like Denver which can get especially cold over winter with snow likely. It's always worth checking road conditions before setting off. And packing lots of layers!
There are plenty of events and festivals throughout the year in California, dotted across the state. Golden Gate Park in San Francisco was recently voted "Best Festival Site" with various shows celebrating arts and music year-round.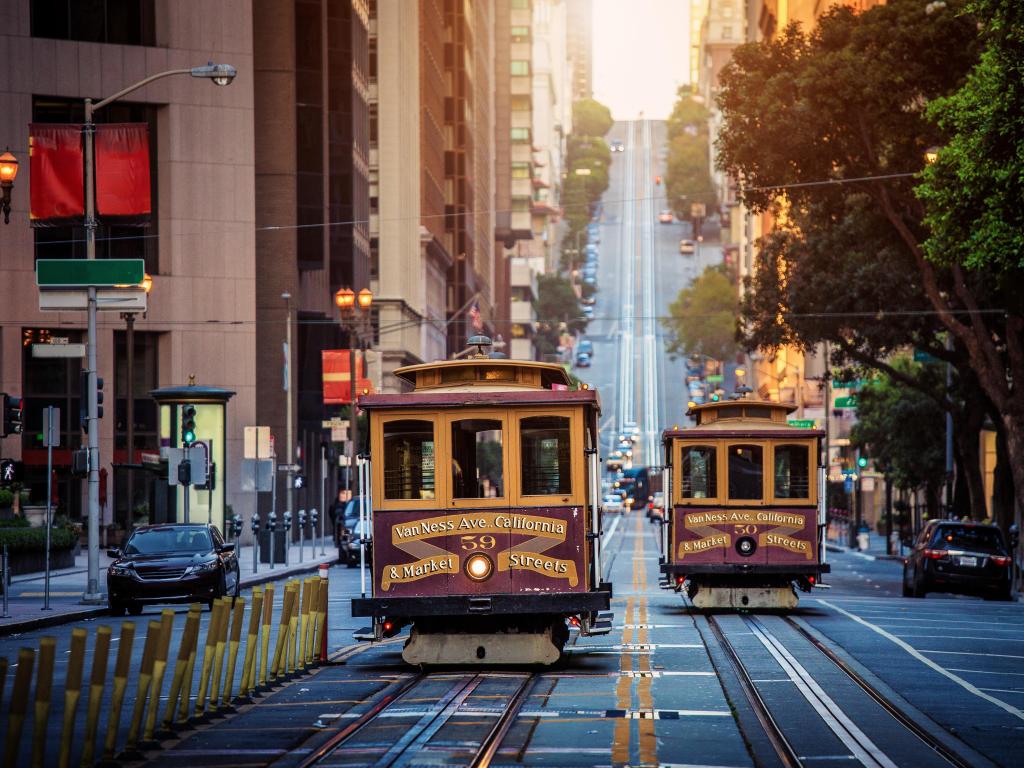 Key events including Dia de los Muertos in late October and Cinco De Mayo celebrations in May are in recognition of the large Mexican American population.
Pride Parade & Celebration is one of the largest Pride festivals in the world held in June, packed with performances, floats and amazing costumes – not to be missed!
In San Diego there are several key events too, including Restaurant Week at the start of the year celebrating local food and wines. Nearly 200 restaurants take part in the delicious showcase.