Road Trip from Milwaukee, Wisconsin to Florida
Whether you're heading south in search of theme park thrills or winter sun, a road trip from Wisconsin to Florida will wow you. On the way from Milwaukee to Orlando, you'll get to visit some fabulous midwestern cities before winding your way through Tennessee and either Alabama or Georgia.
On the 1,410-mile road trip from Wisconsin to Florida you'll spend 22 hours on the road as you head through Chicago, Cincinnati, Savannah and Charleston, plus Great Smoky Mountains National Park. Or travel inland via Mammoth Cave, Nashville and Alabama.
Whichever route you choose, your road trip to Orlando will be packed full of contrast and variety, and you can take your pick of cultural gems, outdoor activities, national parks, stunning landscapes and beautiful beaches. Keep on reading to find our what's in store!
How far is Florida from Milwaukee, Wisconsin, and how long will the road trip take?
Comparison of road trip routes between Milwaukee, Wisconsin and Florida

| Route | Distance | Driving Time |
| --- | --- | --- |
| The Nashville Route | 1,310 miles | 20 hours |
| The Savannah Route | 1,410 miles | 22 hours 45 minutes |
Whichever way you travel, you'll have to spend a long time on the road when you take a road trip from Milwaukee, Wisconsin to Orlando. In fact, with at least 1,310 miles to cover you'll spend around 20 hours behind the wheel if you take the more direct route through Nashville.
You can also travel from Milwaukee to Florida via Charleston and Savannah, driving through Knoxville and the Great Smoky Mountains National Park along the way.
This route is only 100 miles longer by distance at 1,410 miles but will take an extra 2 hours and 45 minutes to drive as you'll be leaving the interstate behind for some scenic stretches of the route.
With so many miles to cover, we'd recommend taking at least a week to enjoy this fabulous road trip. That will let you divide the drive up into a manageable average of 3 hours per day and give you time to explore the vibrant cities and stunning national parks that you'll pass along the way.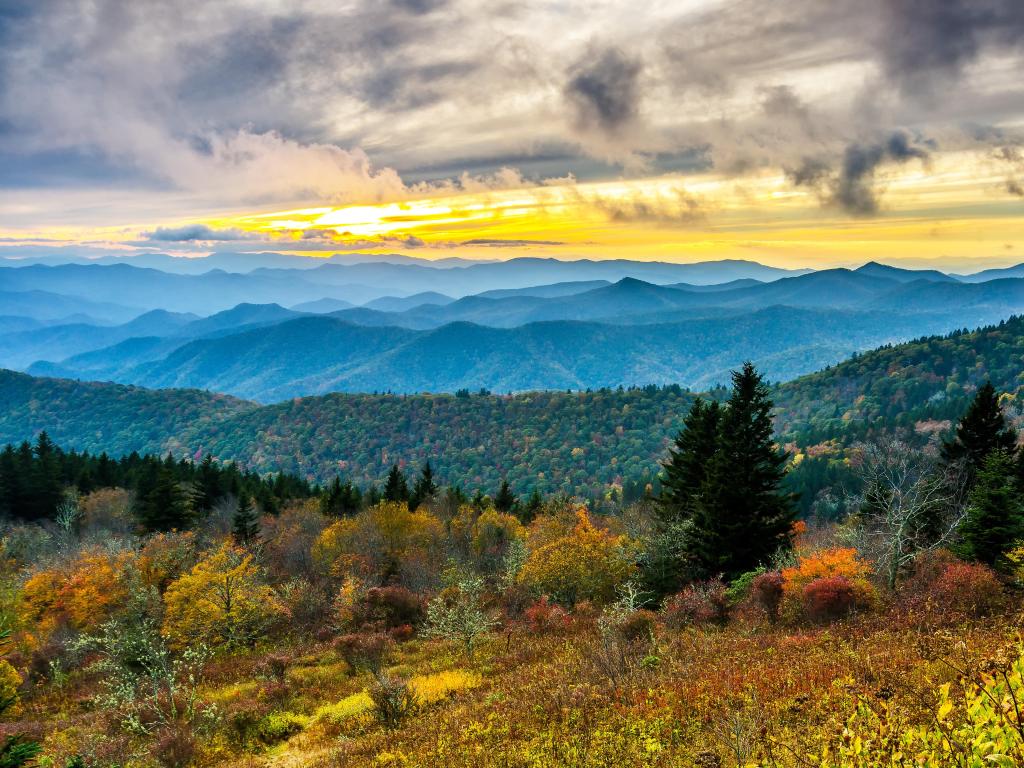 Best road trip route from Milwaukee, Wisconsin to Florida
There are a couple of great road trip routes to choose from when you're traveling overland from Wisconsin to Florida.
If your idea of a fantastic journey includes a combination of charming and historic cities, coastal relaxation and the great outdoors then the Savannah Route is probably your best bet.
This route gives you great variety. You'll travel through the Great Smoky Mountains before heading out toward the Atlantic coast to visit Charleston and Savannah. The only downside of this route is that it's slightly longer and less direct.
Head through Nashville and your road trip will have a different feel.
This route connects several major cities which each have their own distinct character. Together they take you on a tour through the country's 20th-century history and culture, from motorsports in Indianapolis, music in Nashville and the civil rights movement in Montgomery and Birmingham.
Unless you detour to Destin you won't spend any time on the beach on this route either – though with so many attractions to choose from during your stay in Florida that's probably not an issue!
How to drive from Milwaukee, Wisconsin to Florida
The map above shows our suggestions for the best road trip routes between Milwaukee, Wisconsin and Florida. Keep reading for detailed descriptions of both routes, where to stay on either, and the best things to do on the way.
The Savannah Route
This route starts out by following Interstate 94 (I-94) south towards Chicago, running parallel to the shore of Lake Michigan.
After crossing into Indiana, continue southeast on the interstate through Indianapolis to Cincinnati, where you'll cross the Ohio River to enter the state of Kentucky.
From here, I-75 will take you south through Lexington and past Daniel Boone National Forest before you arrive in Knoxville. Just outside the city at Kodak you'll finally leave the interstate and follow the highway south to Pigeon Forge.
Next, join US-441 which will take you on a scenic drive right across the Great Smoky Mountains National Park. Leave plenty of time to enjoy this stunning natural landscape and the many attractions of Gatlinburg.
From Cherokee make your way back to I-40 which takes you as far as Asheville. Here, change onto I-26 and follow it all the way to Charleston on the South Carolina Coast.
You're on the final stretch of your road trip as you start to follow the Atlantic shoreline south. First, you'll visit beautiful Savannah before the interstate runs parallel to the Golden Isles which sit just offshore.
Crossing into Florida your first port of call will be Jacksonville. From here you have the option of meandering through the beachfront towns if you have time, before turning inland on I-4 to complete your drive in Orlando.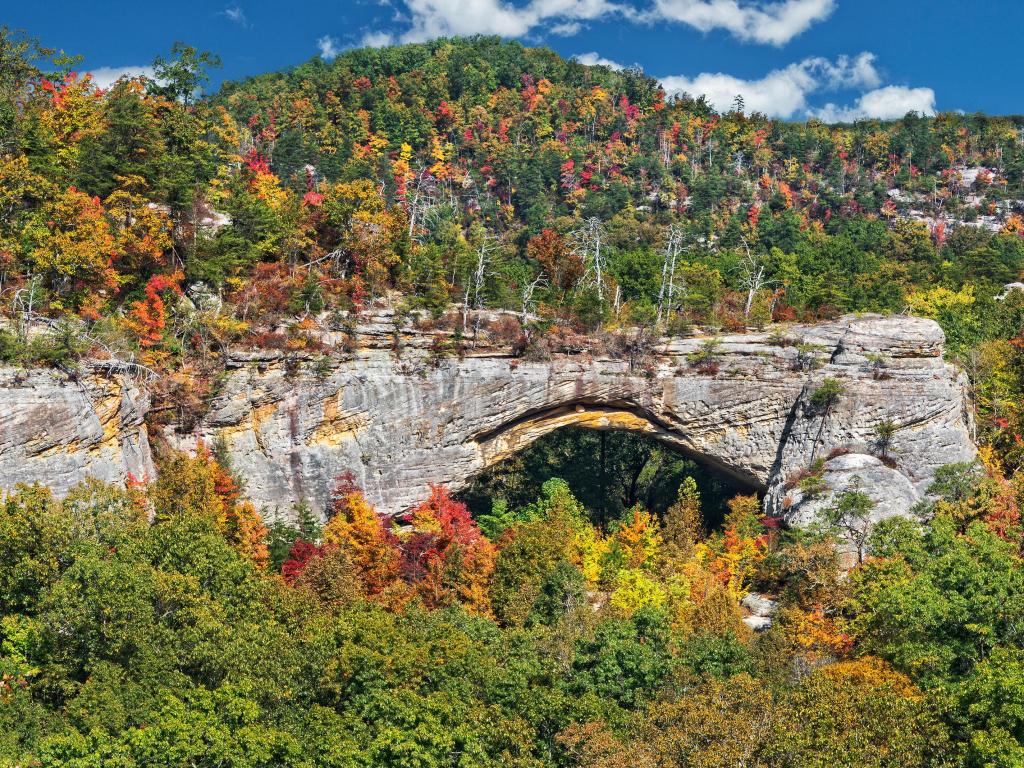 The Nashville Route
Follow the Savannah Route as far as Indianapolis, but stick with I-65 here to continue heading south. This will take you across the Ohio River into Louisville and then on past Elizabethtown before you turn off to visit Mammoth Cave National Park.
Back on the interstate you'll pass Bowling Green and Franklin before crossing into Tennessee for your overnight stop in Nashville. Then head back out to I-65 which takes you across the Tennessee River Bridge on your way to Birmingham, Alabama.
When you cross the Alabama River on the outskirts of Montgomery you'll leave I-65 for the final time. From here, take US-231 through the Alabama back country, stopping at Dothan before you join up with I-10 shortly after arriving in Florida.
Follow the interstate east through Tallahassee then merge onto I-75 outside Lake City. This will take you past Gainesville and Ocala before you turn onto Florida's Turnpike for the final leg of your road trip to Orlando.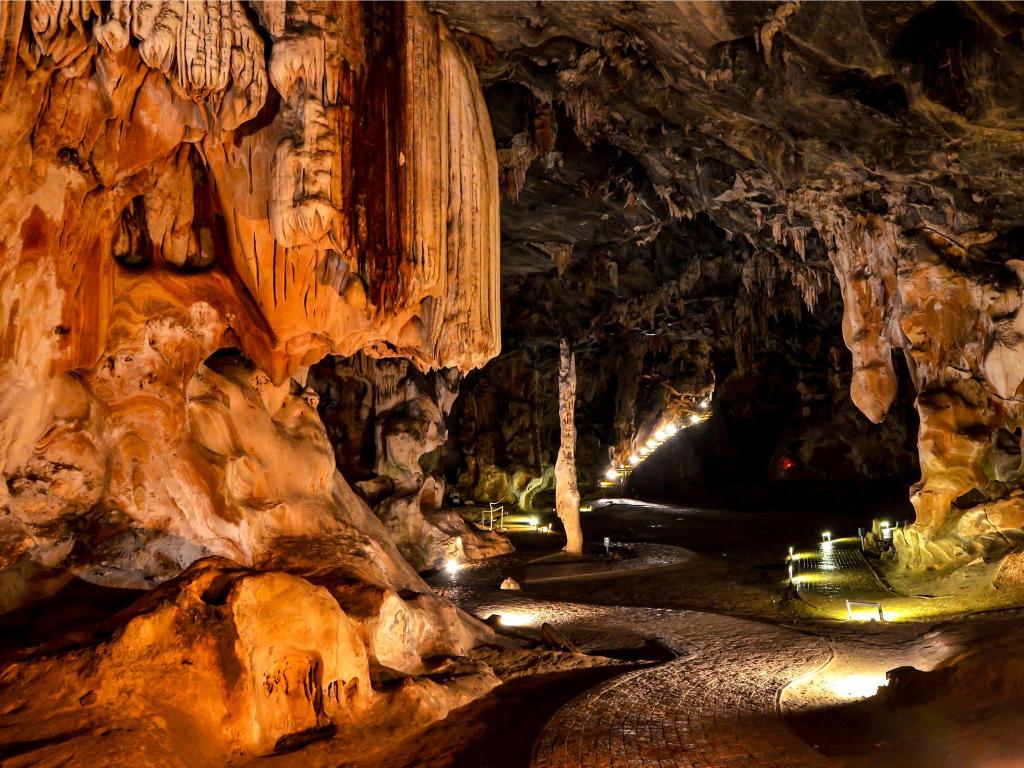 Best places to stop between Milwaukee, Wisconsin and Florida
You'll definitely need to make a few overnight stops as you travel from Milwaukee to Orlando, but the good news is that you're spoilt for choice when it comes to deciding where to stay.
We've picked out some highlights to get you started with planning your road trip:
Check out colorful Charleston
The fabulous southern city of Charleston has many attractions to explore, so it's a great place to spend a little longer if you're taking the Savannah Route.
Just over 1,000 miles from Milwaukee, you'll really appreciate the contrasts as you stroll through the cobbled streets of historic Charleston, including its colorful French Quarter.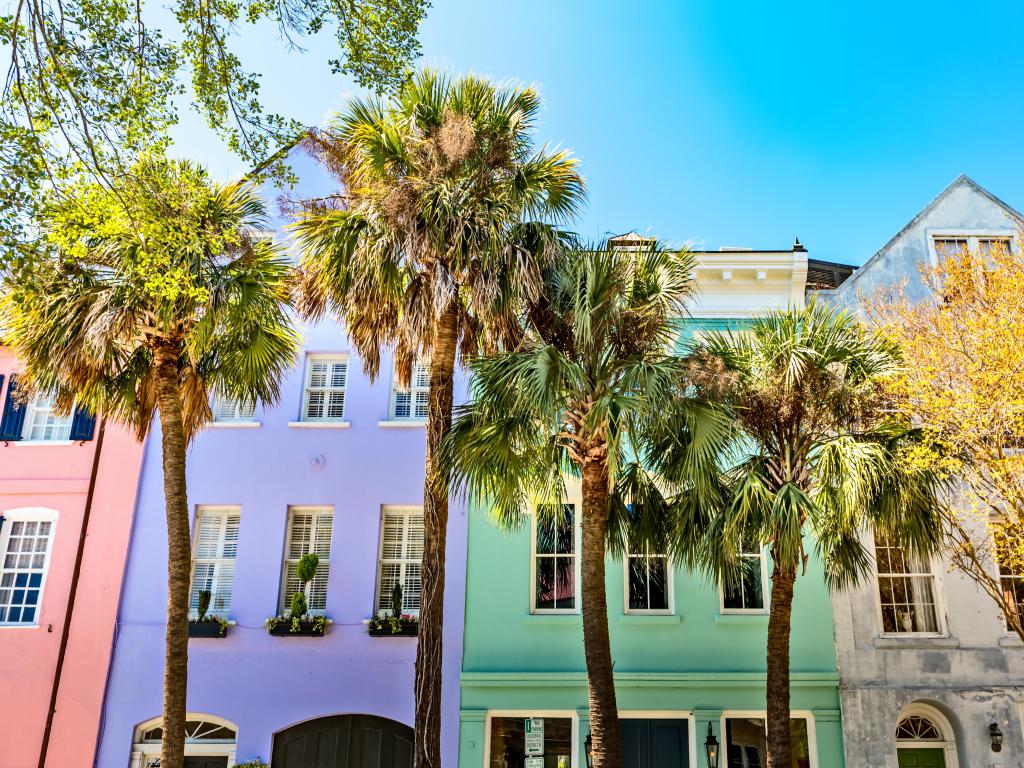 Enjoy the view from Waterfront Park and Charleston Harbor, before heading out to Patriots Point Naval and Maritime Museum where you'll find a retired aircraft carrier among other military craft.
You can even hop on a boat across to Fort Sumter to explore Charleston's Civil War history.
A few miles outside the city is Middleton Place. This peaceful riverside property is a former plantation where you can now listen to the stories of the slaves and landowners who lived here.
The beautiful Andrew Pinckney Inn is set in a historic building close to many of the city's main attractions, just a short walk from the historic district and the Old Slave Mart Museum.
After checking in to one of the inn's comfortable and elegant rooms, you can share your travel stories with other guests at the daily drinks reception.
The inn is reasonably priced for its city location, and guest parking is available which adds to the convenience factor.
Dance the night away in Nashville
Just under halfway along the Nashville Route, you'll be missing out if you don't spend an evening checking out a live show in Music City,
Nashville is world-famous for its musical legacy, and there are several museums across the city dedicated to different styles and performers.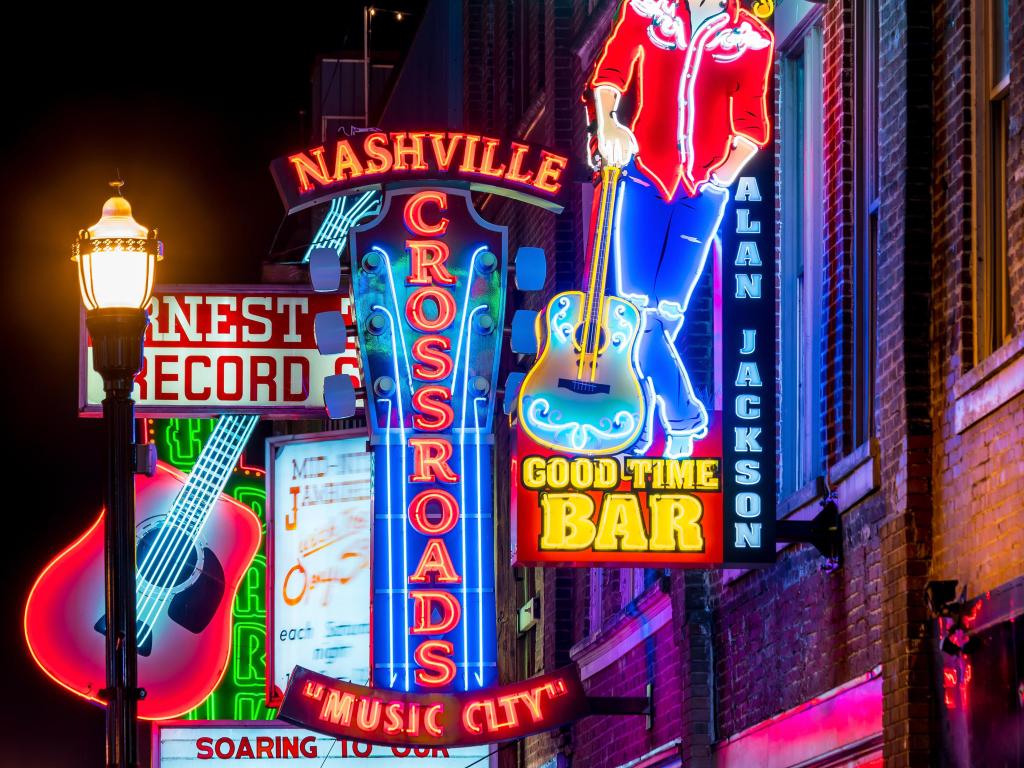 At the Johnny Cash Museum you can follow the life story of the legendary Man in Black, or visit the National Museum of African American Music to see how cultural influences have helped to shape modern music.
If you need a break from wall to wall music, head to the Frist Art Museum. Located in a beautiful 1930s former post office, these days you can tour work by some of the art world's biggest names.
Of course, few visits to Nashville are complete without booking a seat in the huge auditorium at the Grand Ole Opry for a swinging celebration of country music.
The quirky vintage style of the Graduate Nashville will make a stay here a real highlight of your trip. It's right in Midtown so you can enjoy an evening's entertainment before making the short trip back to your hotel room.
Enjoy a cocktail on the fabulous roof terrace while you watch the sun go down. Or cool down in the rooftop pool if you're here in summer. (Book both in advance even if you're staying at the hotel – they're understandably popular.)
Then, if you've been inspired by your time in music city, check out the hotel's own karaoke bar.
Where to stay when you reach Florida
When you arrive in Orlando, chances are you'll be looking for a hotel which gives you quick access to a whole host of the city's attractions.
SpringHill Suites by Marriott Orlando ticks that box perfectly. It's a short drive away from Universal Studios and Sea World. Walt Disney World Resort isn't far away either.
As well as being conveniently located, you'll make an entrance when you pull up outside its palm-lined driveway, and you can relax in style by the outdoor pool.
Rooms here are comfortable and spacious, and the hotel is reasonably priced for Orlando, making it a great all-round choice for your time in Florida.
Things to see on a road trip from Milwaukee, Wisconsin to Florida
The road trip from Wisconsin to Florida takes you right from one end of the country to the other, so it should come as no surprise that there is plenty to see and do along the way.
With well over 1,000 miles to travel we can't list out all of the fabulous attractions, but here are a few of our favorites:
Savannah Route
Cincinnati - Take a tour of the Great American Ballpark or check out the tropical botanical displays at the beautiful Krohn Conservatory.
Knoxville - Tour the McClung Museum of Natural History and Culture or visit one of Knoxville's many independent venues.
Pigeon Forge - Head to Dolly Parton's Dollywood for amusement park thrills with a country music soundtrack.
Great Smoky Mountains National Park - Follow US-441 through the national park for stunning scenery and your choice of trails to hike or bike.
Asheville - With its huge landscaped gardens and spectacular mansion, it's no surprise that Biltmore Estate is now a National Historic Landmark.
Columbia - Visit South Carolina's State Museum and take a walking tour of the state capital's other historic buildings.
Savannah - Stroll through the atmospheric squares and cobbled streets, stopping to take in one or two of the city's historic mansions.
Jacksonville - After relaxing at the long, sandy beach, head back into town to immerse yourself in culture at the Cummer Museum of Art or with a performance by the Jacksonville Symphony Orchestra.
St Augustine - Explore 450 years of history as you walk the cobbled streets and beaches of this early Spanish settlement, then head over to Castillo de San Marcos National Monument in Matanzas Bay.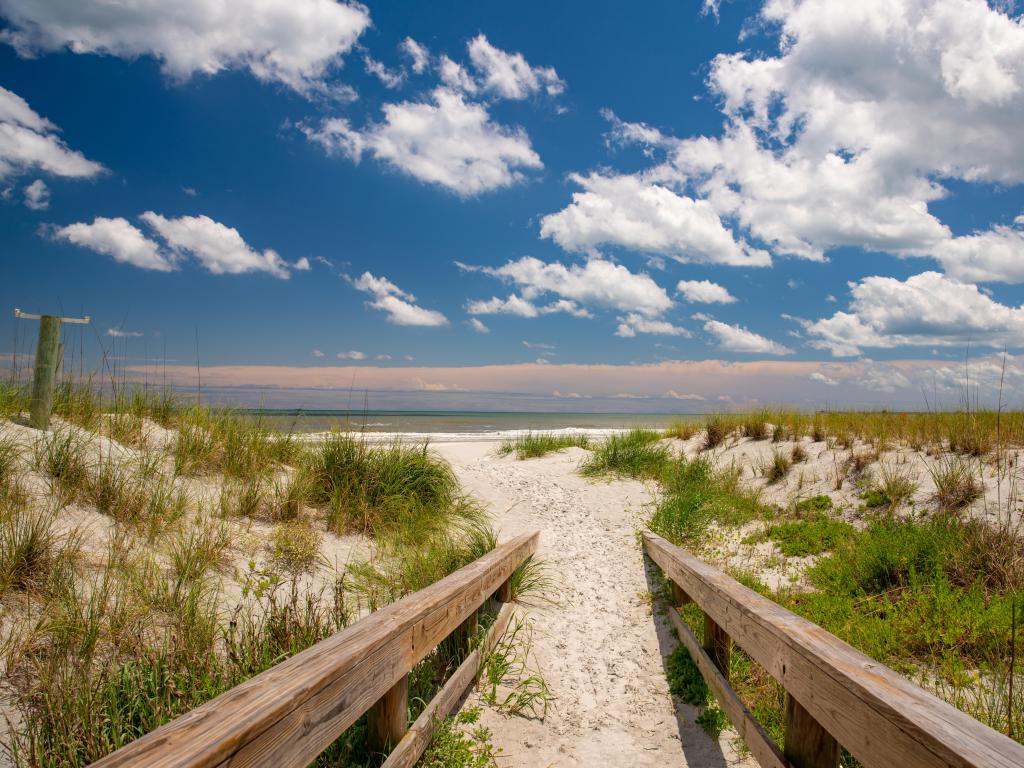 Nashville Route
Louisville - Visit in May and you'll be in town for the Kentucky Derby, one of the world's most famous horse races.
Mammoth Cave - Book ahead to secure your tour of this huge underground cave system. If you're claustrophobic, you can kayak through the fresh air in other parts of the national park.
Birmingham - There are many Civil Rights Movement monuments and museums in Birmingham, including the Civil Rights Institute. Before moving on, book yourself in for a tasty barbecue – Ollie Irene comes highly recommended.
Montgomery - Visit the Rosa Parks Museum or the Freedom Rides Museum to find out about the Civil Rights Movement in Alabama's state capital.
Dothan - See the Wiregrass Museum of Art or tour the murals and antebellum houses of this charming smaller Alabama city.
Tallahassee - Stop off at the Tallahassee Auto Museum to see its gleaming collection of vintage cars.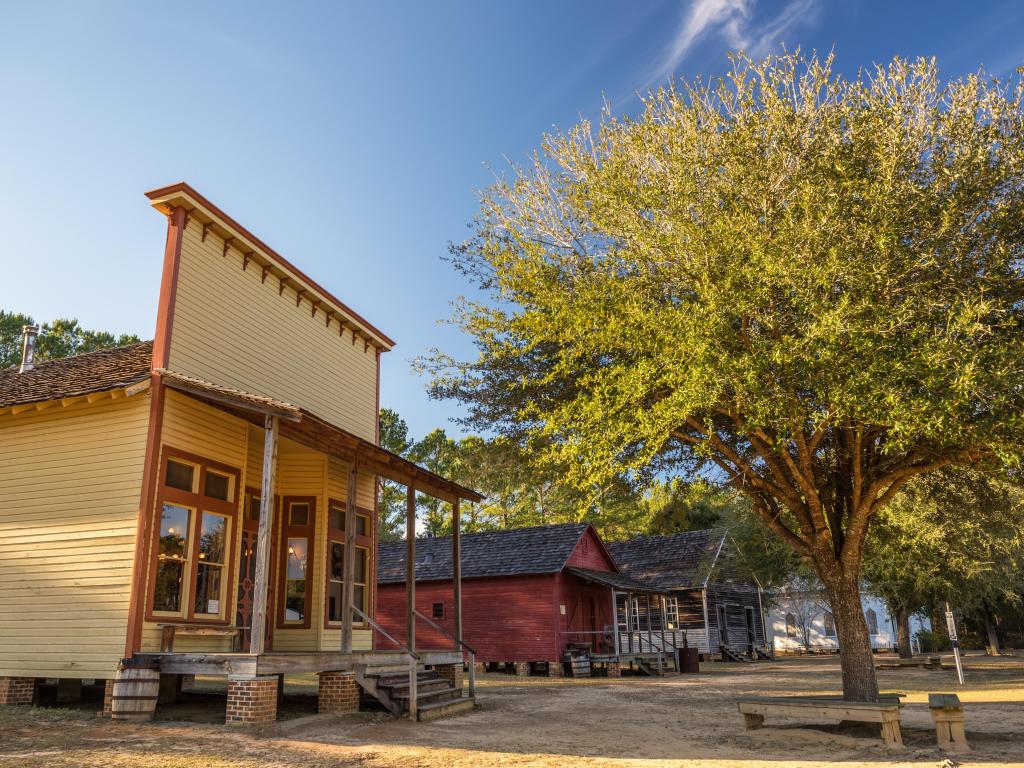 Both Routes
Chicago - Head to Navy Pier to enjoy a day of entertainment beside stunning Lake Michigan.
Indiana Dunes National Park - Take a short detour before you hit I-65 south and you'll find yourself walking through these scenic, wind-swept dunes on the southern shore of Lake Michigan.
Indianapolis - Get yourself the Indy Craft Pass and set out to explore the city's many wineries and craft breweries.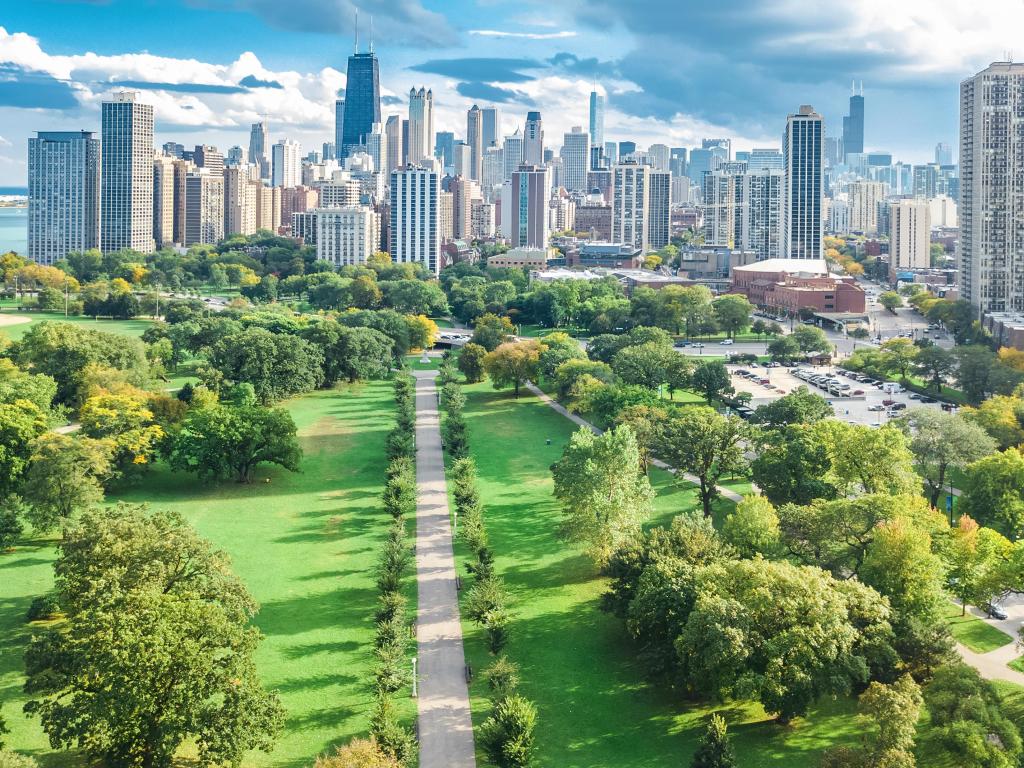 Best time to go on a road trip from Milwaukee, Wisconsin to Florida
Florida is popular with visitors all year round, but you'll be greeted by various kinds of sunshine depending on when you travel.
Florida can feel humid in the summer months, even though temperatures don't usually reach higher than the low 90s Fahrenheit. Add on to that huge crowds, we'd suggest that other times of year might make for a better trip.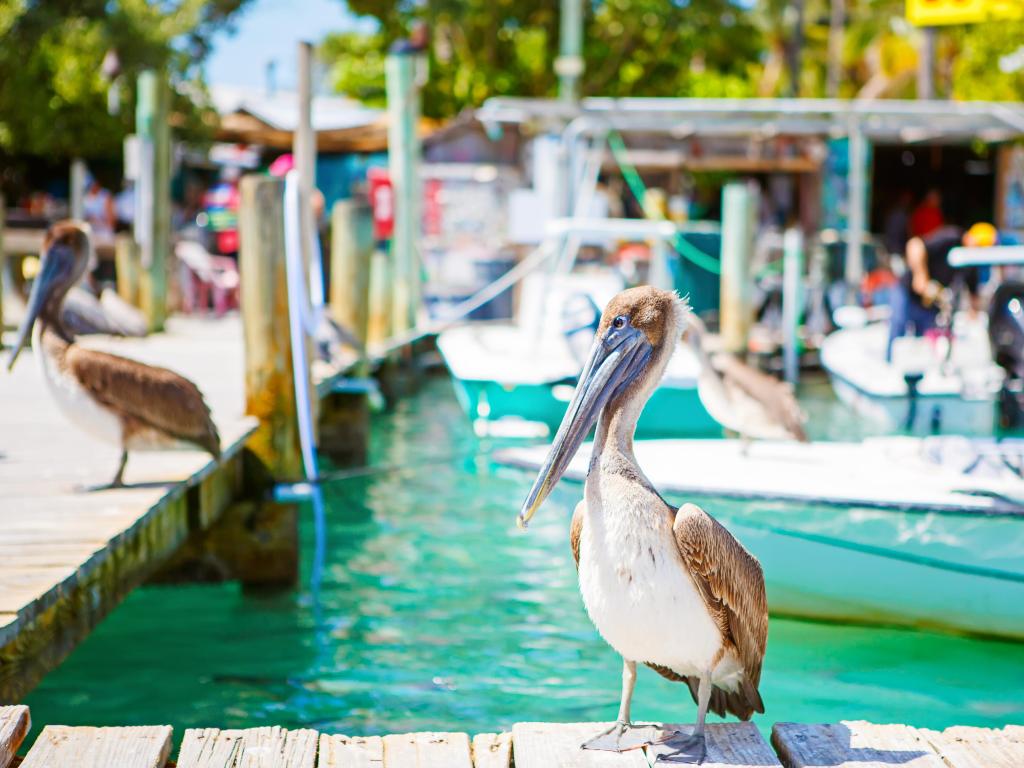 On the flip side, Florida is famous for its winter sun, with pleasant high temperatures in the mid-70s Fahrenheit. Don't bank on swimming in the ocean though – that takes a lot longer to warm up.
If you take the trip in winter, you'll need to keep in mind that the northernmost part of your trip is likely to be affected by snow, so pack accordingly. Check for local advisories as you travel through the Great Smoky Mountains in particular.
As the snow melts, spring is a fantastic time to visit Florida. Temperatures peak at a manageable 80 degrees and the rainy season won't have arrived yet. Watch out for spring break crowds though, as Orlando, like other parts of Florida, is a popular destination.
With the summer rain easing off by the end of October, this is another great time to travel. Along the way you will be able to catch stretches of stunning foliage, especially if you're traveling through the Great Smoky Mountains National Park on the Savannah Route.
Whatever time of year you visit, Florida won't disappoint you with buzzing festivals and events to enjoy. Be sure to the huge Parade of Pirates at Gasparilla Pirate Fest in January, as well as live, pirate-themed entertainment and "Piratechnics".
If you're traveling over Memorial Day weekend, catch a live performance or two at Florida Folk Festival, a huge gathering of folk musicians.
Orlando's theme parks are also full of entertainment all year round, but if we had to pick some highlights, we'd start by celebrating Carnival at Universal Studios from February to April, and maybe even check out the Disney Princess Half Marathon Weekend in late February.
And of course, there are plenty of holiday spectaculars to enjoy, including Mickey's Very Merry Christmas Party at Walt Disney World Resort.
With so much on offer when you arrive in Florida, as well as all those amazing places to stop along the way, a road trip from Milwaukee to Orlando is sure to be an unforgettable experience. So, what are you waiting for? Find your suitcase and your sunscreen and get ready to hit the road!