Road Trip from Mobile to New Orleans
This exciting and scenic road trip from Mobile to New Orleans has plenty to see and do, with wildlife refuges, pretty parklands and beautiful beaches all taking center stage throughout this short yet impressive journey.
Travel the 150-mile road trip from Mobile to New Orleans in 3 hours and you'll see Wildlife Refuges at Grand Bay, Mississippi Sandhill Crane, Pearl River and Big Branch Marsh, plus Ocean Springs, Gulf Shores, Biloxi, Beauvoir, Gulfport, St. Louis Beach and Dauphin Island.
Both these routes are brimming with interesting sites, places of discovery, and plenty of spots to relax along the way. Whichever route you choose you are in store for a memorable journey, so keep reading on for where we suggest visiting along the way.
How far is New Orleans from Mobile, and how long will the road trip take?
Comparison of road trip routes between Mobile and New Orleans

| Route | Distance | Driving Time |
| --- | --- | --- |
| The Direct Route | 150 miles | 3 hours |
| The Dauphin Island Detour | 235 miles | 5 hours 20 minutes |
The pretty short Direct Route from Mobile to New Orleans still packs a punch, with glorious scenery all the way, and you will travel around 150 miles in three hours using this route.
Take the alternative Dauphin Island Detour and you'll add on a few more miles to see the incredible Dauphin Island sights, with this route taking around 5 hours and 20 minutes and covering 235 miles
Both these routes are compact, and you would easily fit them into one day, however, we suggest taking 2-3 days to stop off and visit many great attractions along the way. Make sure to read on to see the best places to stop over and take a little more time to enjoy. It'll be well worth extending your trip.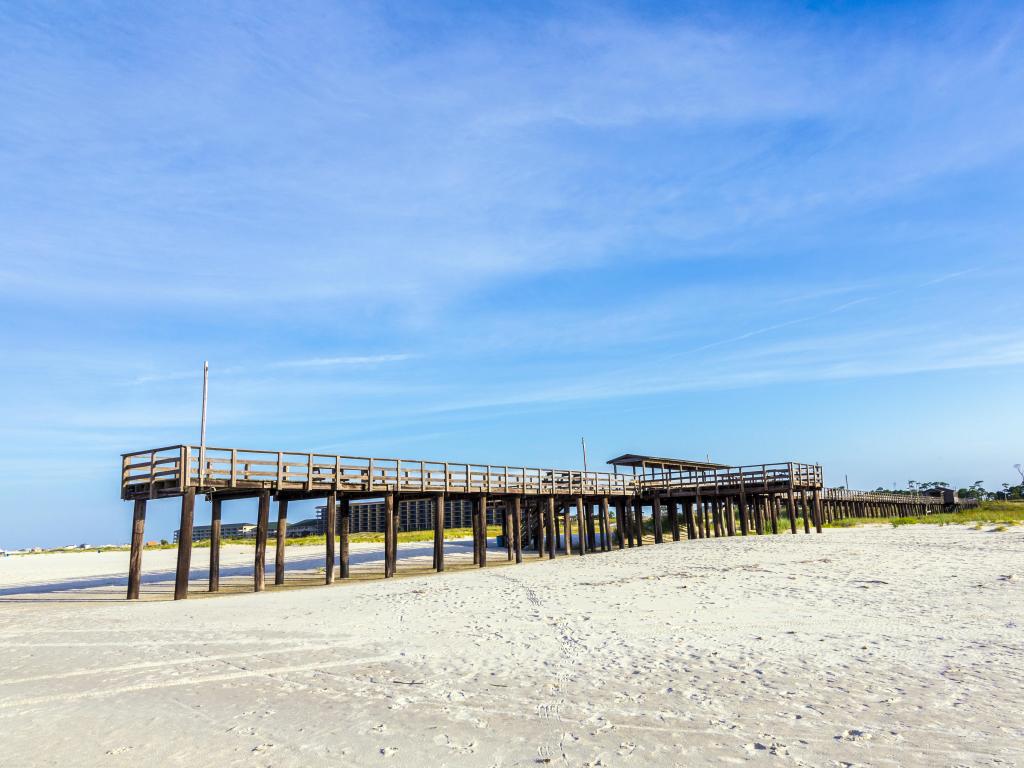 Best road trip route from Mobile to New Orleans
The journey from Mobile to New Orleans might be a quick one if you head directly, but there are certainly plenty of picturesque and exciting sites en route, with an optional longer beach-filled stop at beautiful Dauphin Island too.
If you'd like to visit Dauphin Island, here is our detailed guide on how to get there and our top tips for reaching Dauphin Island.
The Direct Route is teeming with wildlife reserves, beautiful beaches and parklands, where you'll stop at a range of impressive wildlife spots, historical sites, and have the chance to also sit back and relax on white sandy shores.
Take the alternative Dauphin Island Detour and you pass many of the exciting sites of the Direct Route with the addition of beautiful stops at Dauphin Island, and plenty of exotic animals to admire both above and below the water.
The Direct Route
This fairly straightforward journey starts out heading west along Interstate 10 (I-10) from Mobile to Pascagoula, and then taking the US-90 where you will pass the impressive wetlands and woodlands of Grand Bay Wildlife Management Area and then onto Ocean Springs.
Continue along US-90 where interesting sites in Biloxi and Gulfport are interspersed with beautiful wildlife refuges Mississippi Sandhill Crane National Wildlife Refuge and Pearl River Wildlife Management Area.
Arrive at the pretty John Slidell Park, and you'll then jump back on I-10 passing Big Branch Marsh and Bayou Sauvage National Wildlife Refuge before reaching the exciting destination New Orleans.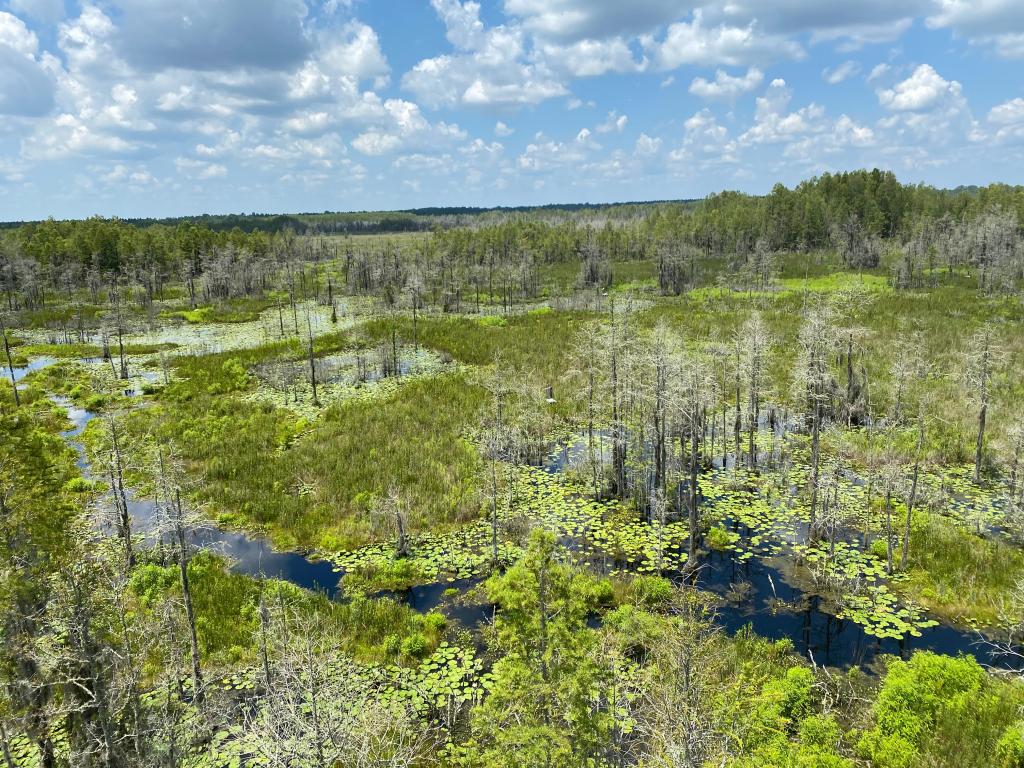 The Dauphin Island Detour
If you are choosing the Dauphin Island Detour you will follow I-10 east and then Baldwin Beach Express, past the wild animals of Alligator Alley and Alabama Gulf Coast Zoo at Gulf Shores.
Take the AL-180 west to Fort Morgan for the ferry to Dauphin Island, and when you arrive you have the chance of some relaxation on the white sands before a tour around Alabama Aquarium teeming with exotic marine life.
After Dauphin Island, you will take US-193 to Heron Bay and then US-188 north past Grand Bay. After a short journey along US-90 you pick up the I-10 passing Mississippi Sandhill Crane National Wildlife Refuge.
Shortly after merge onto I-110 where you will arrive at Biloxi for a night or two before following the same Direct Route directions to reach New Orleans.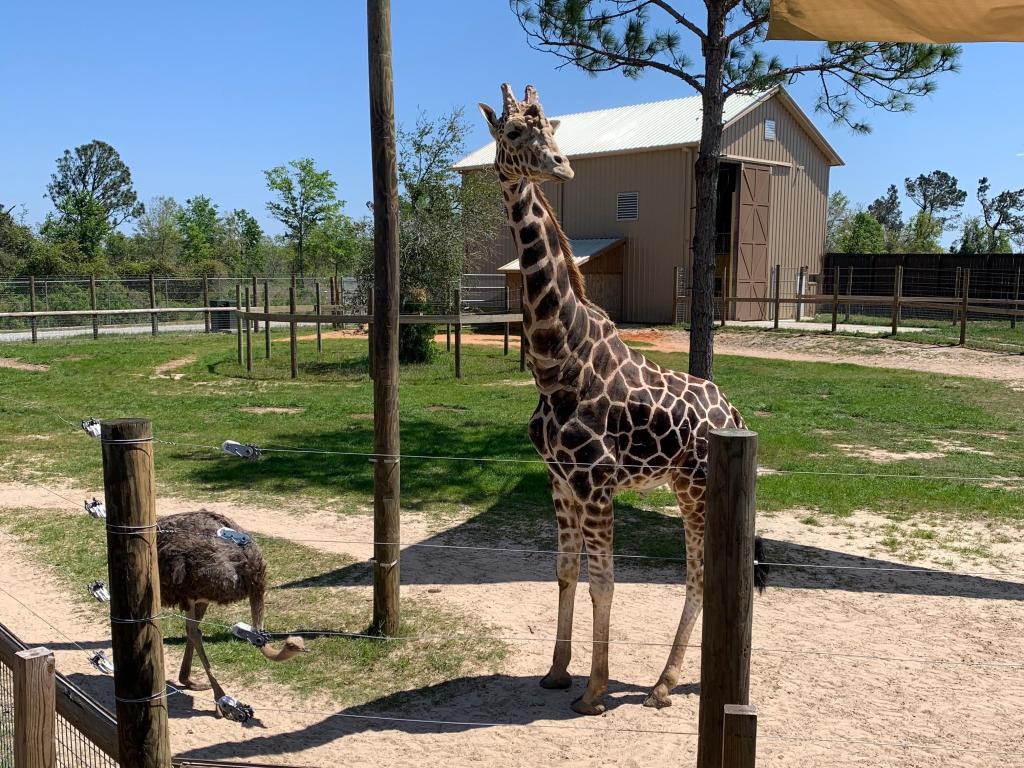 Best places to stop between Mobile and New Orleans
Taking this journey from Mobile to New Orleans is packed with adventures and excitement, where you can take in so much wildlife, beaches, lush parklands and historical landmarks.
To make the most of all the great places you'll see on the way, here are some ideal stop offs to make the most of this amazing trip.
Marvel at marine life in Gulfport
Take the Direct Route and around halfway you will come across Gulfport, best known for its marine life, museums, and the chance for a brewery stop or two.
While in Gulfport, visit the Institute for Marine Mammal Studies is an exciting opportunity to meet dolphins and sea lions and learn more about the important conservation work that goes on here.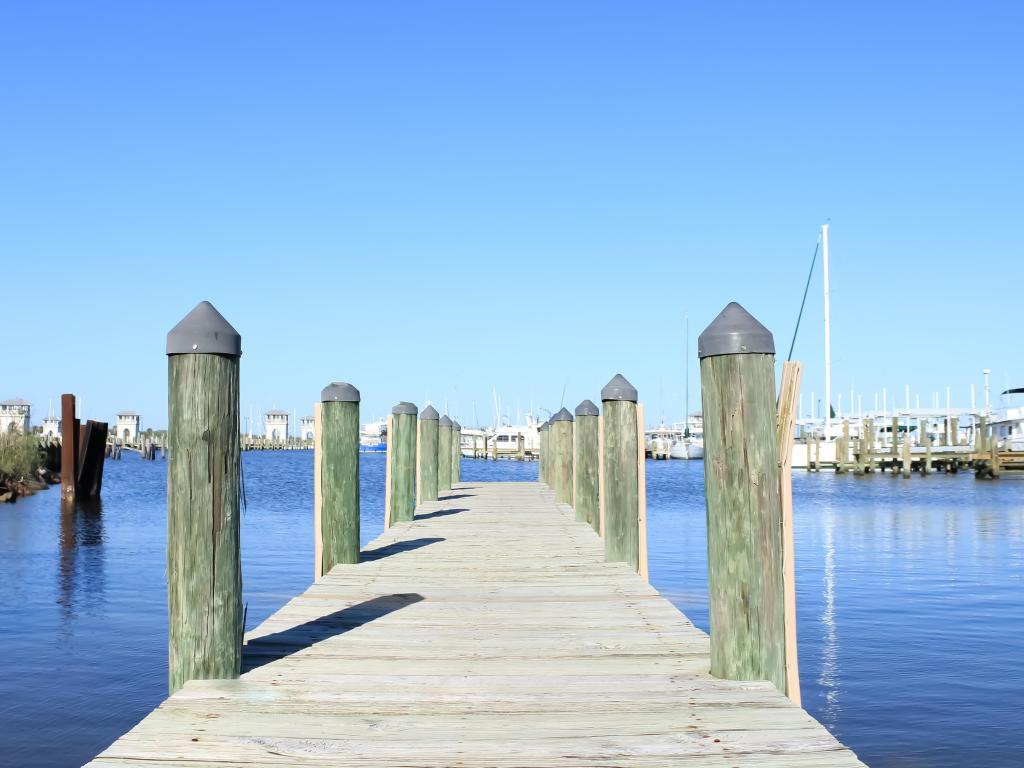 For an eclectic landmark then there is no better than the World's Largest Rocker, an iconic site outside the Dedeaux Clan Furniture store. A popular place to photograph that you can see across town!
Also make sure to include a visit to the Chandeleur Brewing Company, where you can enjoy a brewery tour, beer tasting, and take some back with you too.
When you are looking to settle down for the day, you can head to the Grand Centennial Gulfport, where you can stay for a fun-filled day or two at this superb hotel close to many attractions and beaches, including Mississippi Aquarium and Biloxi Lighthouse.
The amazing water park on site is bound to keep you entertained for hours or make the most of the sun loungers and bask in the sunshine.
If you are looking to unwind and have worked up an appetite after your adventures, make sure to hit the beautiful lounge for cocktail hour, before heading to Mr. Jackie's Wine Bar on-site for delicious international cuisine.
Sit back and relax on Biloxi beach
A great place to stop for sunshine, seafood, and stunning views along both our suggested routes is Biloxi, where you can enjoy cultural and historical places to visit, as well as beautiful beaches to relax on.
The Biloxi Visitor Center is a great starting point, head here to learn more about the area during a self-guided tour around the museum before heading outside to wander the French Colonial Memorial Garden.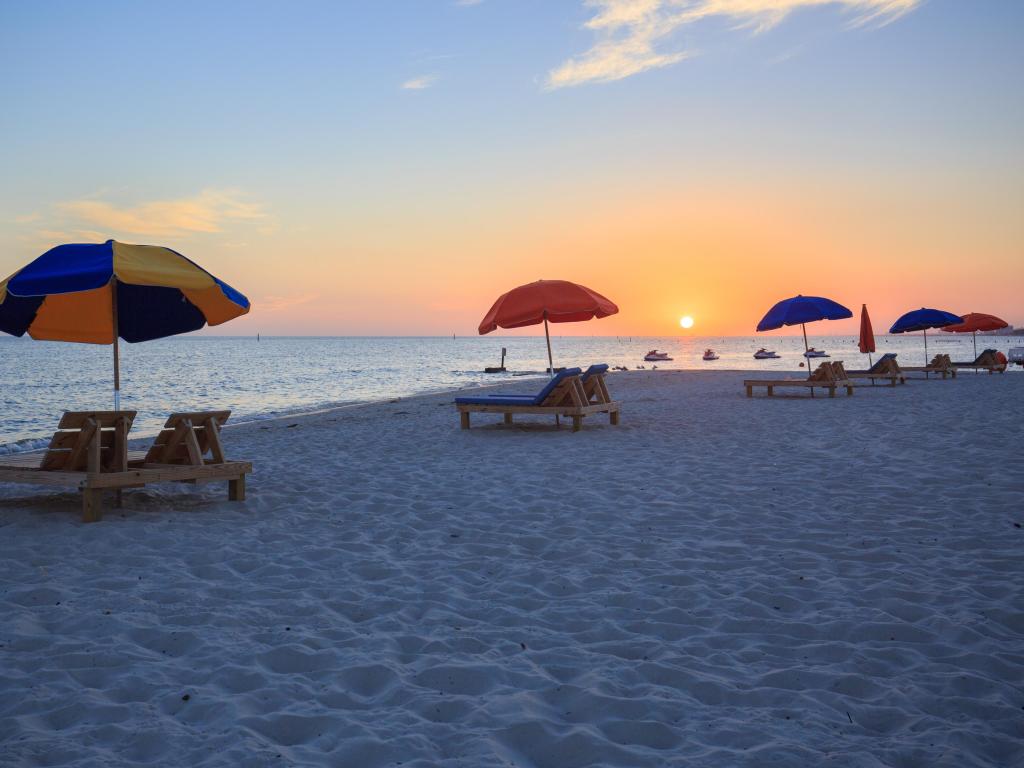 If you have time, we absolutely recommend visiting the picturesque Biloxi Lighthouse, built in 1848. This lighthouse is renowned because of the number of female lightkeepers on guard. The beautiful beach opposite is ideal for rest and relaxation and water sports for adventurous souls.
For plenty of evening entertainment then the Beau Rivage Casino is ideal, where you can head for a change of pace and enjoy shopping, slots and tasty dining options.
An ideal place to then stay is the great White House Hotel, with many of Biloxi's top attractions including Biloxi Lighthouse, Magnolia Museum and top beaches just a stone's throw away.
Enjoy a dip in the seasonal outdoor swimming pool, with a beautiful, lush setting in the immaculate hotel gardens to find a sunny spot and unwind.
Make sure to snuggle by the outdoor fire for an aperitif, before heading to on-site Cora's restaurant for a delicious American and Cajun-inspired meal.
Where to stay when you reach New Orleans
New Orleans is best known for its soulful sounds and sights and you'll be sure to be exploring all day and dancing all night in this buzzing and exciting city.
The Roosevelt is the perfect place to stay a night or two in this fabulous city, where you will get the celebrity treatment at this popular 5-star hotel in the heart of New Orleans.
This incredible hotel is close to many sites such as the Vieux Carre Historic District, and being in the heart of New Orleans you can enjoy beautiful city views from the sun terrace and rooftop bar.
Enjoy pre-dinner drinks and live jazz in the Blue Room, before heading to the wonderful Domenica restaurant serving an array of Italian delights.
Things to see on a road trip from Mobile to New Orleans
This compact yet exciting and scenic road trip from Mobile to New Orleans is jam-packed with so much to enjoy, bursting with wildlife, scenic stop-offs, cultural sites and beaches. There are plenty of places to balance exploring with relaxation along the way.
Make sure to read the lists below where we plan out all the most exciting stops to enjoy. It is sure to be a memorable journey.
Direct Route
Grand Bay Wildlife Management Area - A short drive from Orange Grove is this pretty wildlife spot, with impressive wetlands and lush woodlands throughout to bird and animal watch.
Ocean Springs - This city has plenty of impressive beachfront to enjoy some rest and relaxation, including the Gulf Islands National Seashore to wander the boardwalk or nature trails.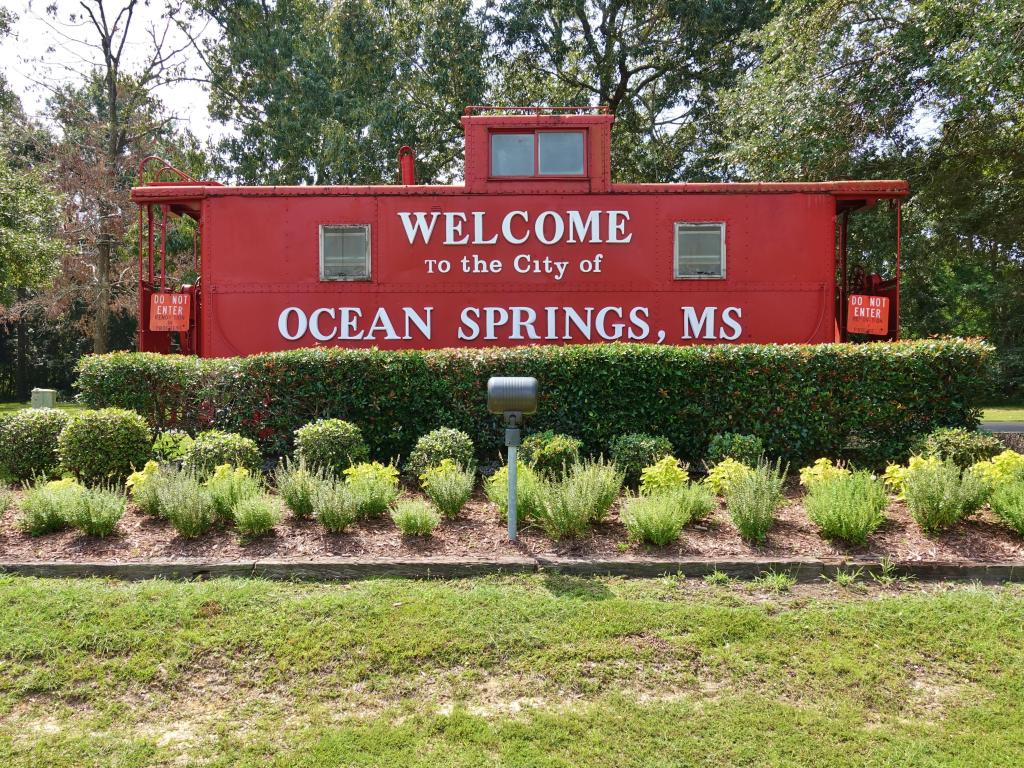 Dauphin Island Detour
Alligator Alley - Head off the highway to this sanctuary, which is packed with alligators. Many tours and presentations happen. throughout the day, so you can get to know these creatures better!
Alabama Gulf Coast Zoo - Found in Gulf Shores, this zoo is home to nearly 500 animals, including big cats and giraffes.
Bon Secour National Wildlife Refuge - Created in 1980 to protect songbirds, this hidden gem is stacked with great hiking trails where you can take to the observation decks dotted around to get the best views.
Dauphin Island Beach - The white sands are bound to impress. Head here for some serious relaxation and paddle along the shores.
Dauphin Island Sea Lab - This popular Alabama Aquarium hosted here is teeming with interesting and exotic marine life. Spread over 31 aquariums, this interactive attraction is great for all the family.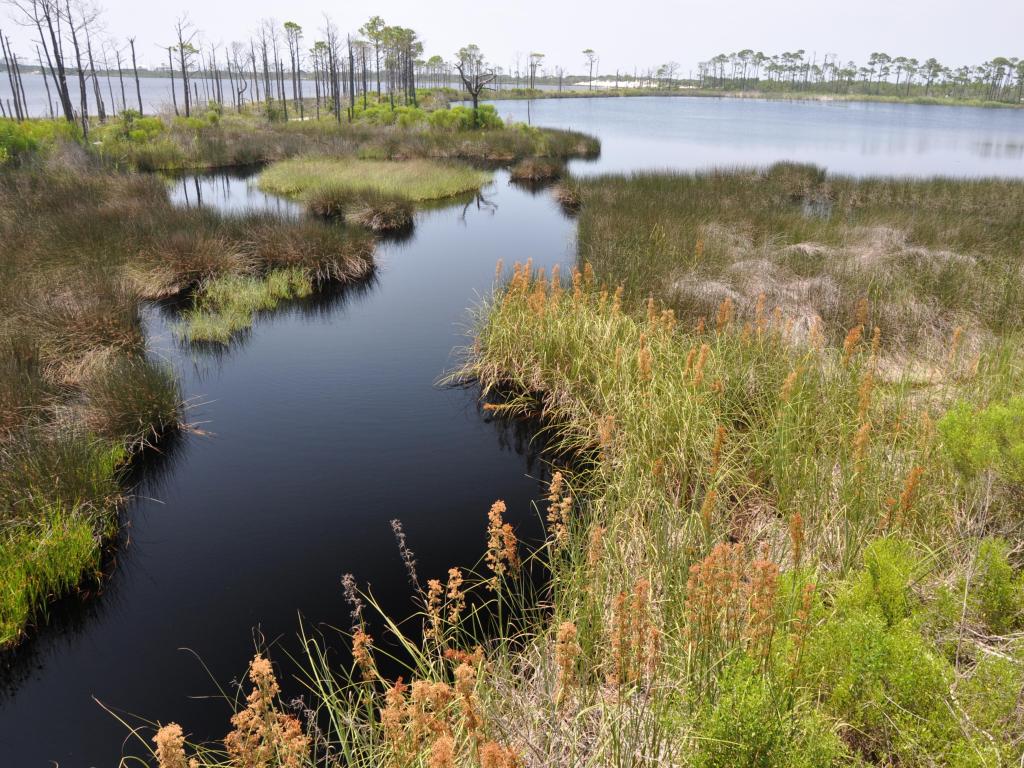 Both Routes
Grand Bay National Wildlife Refuge - An amazing habitat for many local species of wildlife and fish, there are plenty of pretty trails to enjoy across some of the 32,000 acres you can find here to explore.
Mississippi Sandhill Crane National Wildlife Refuge - The purpose of this refuge was to support the life of the Sandhill Cranes, and there is ongoing conservation work to help the unique landscape and the birds.
Biloxi - Head to the beach for some rest and relaxation, before taking a tour around Biloxi Lighthouse, a famous landmark in the area with historical and cultural significance
Beauvoir - A very popular landmark home of Jefferson Davis, where you can explore this once president's home and grounds and learn more about the Biloxi area.
Gulfport - Plenty to do here. For marine fans head to The Institute for Marine Mammal Studies (IMMS), which was founded in 1984, and enjoy the interactive tour seeing the turtles and dolphins
Bay St. Louis Beach - A real gem, this beautiful beach ticks plenty of boxes with gorgeous sands, clear waters, restaurants and bars dotted along the boardwalk. While away a morning soaking up the sun here
Pearl River Wildlife Management Area - Around a mile from Pearl River, this site is over 35,000 acres in size and packed with dwarfing trees and marsh. Watch when you visit as it can flood easily, so it is worth checking conditions before arriving for a hike.
John Slidell Park - A pretty park that is ideal for a lunchtime stop-off and a picnic. This is a Park Trail that you can hike or mountain bike through this impressive, large parkland.
Big Branch Marsh Wildlife Refuge - Miles of trails throughout this 18,000-acre plot. You can enjoy exploring the area by foot, or how about taking out a paddle boat at the old pipeline canal to explore the marshlands?
Bayou Sauvage National Wildlife Refuge - Spread over 23,000 acres, there are countless trails to take to view the incredible landscape and wildlife here. Take the Ridge Trail which is a fairly easy boardwalk trail but takes in impressive forest and conservation areas.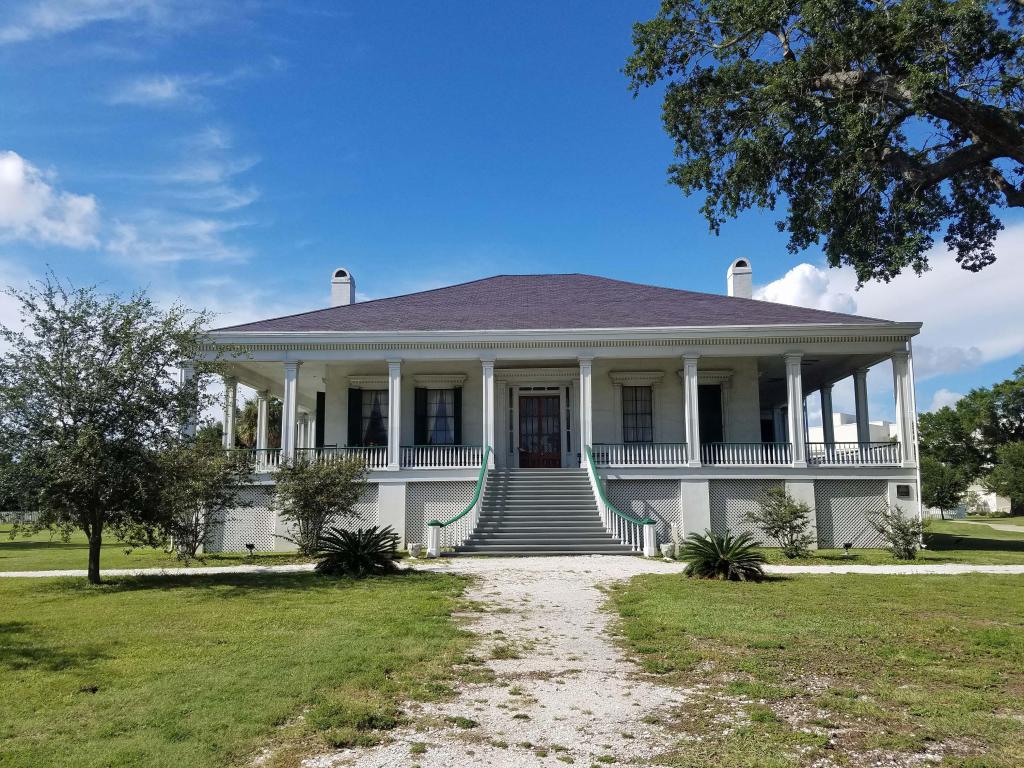 Best time to go on a road trip from Mobile to New Orleans
New Orleans is absolutely buzzing year-round, and there is always something to see and do which makes it a great year-round destination.
However, the weather can be particularly hot and humid come summer, so exploring this incredible place can be less enjoyable in the searing heat, so other times of the year can be perfect for visiting New Orleans instead.
If you can bear the heat, then lower visitor numbers do mean that you can find a good deal on accommodation and activities – just make sure to pack plenty of sunscreen and a sun hat!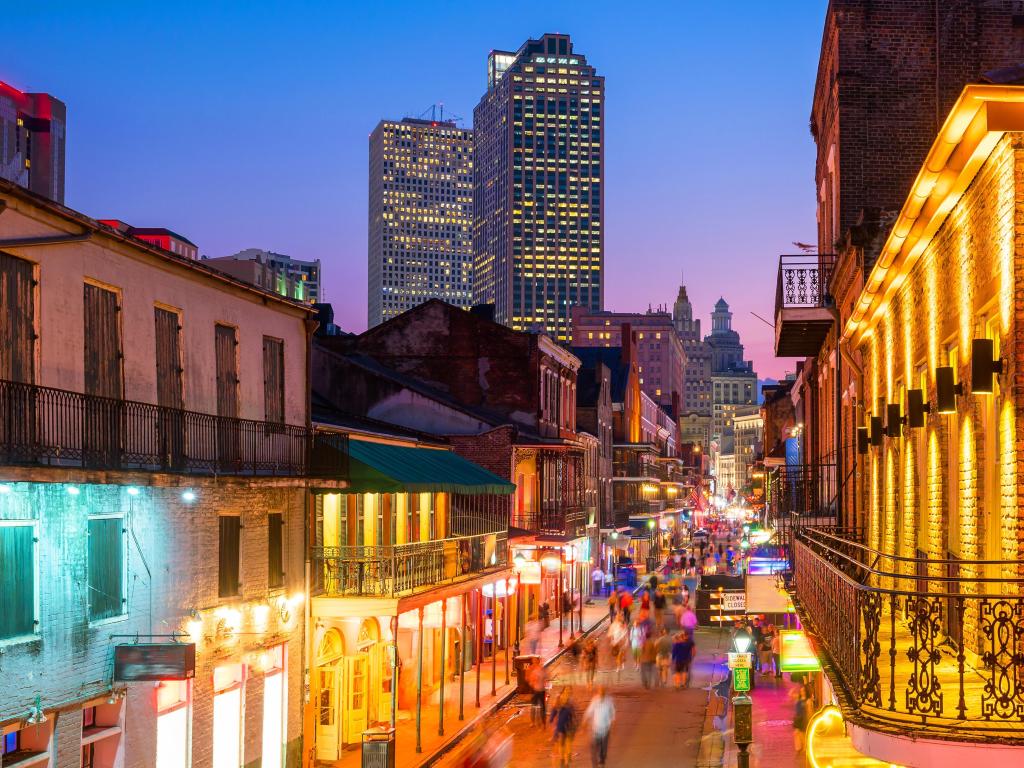 The temperatures are still mild in the winter, at about 50 to 70 degrees Fahrenheit during this time. The evenings can see a drop in temperatures, so make sure to pack warmer clothes for heading out in the cooler evenings.
If you visit in spring then New Orleans is absolutely wild, in both the number of visitors and the festivals in action! With Mardi Gras taking place during this time, you can expect things to be particularly busy, and expensive, but also a wonderful event to be part of – just book early to avoid disappointment.
If you visit during fall then you can experience a quieter time, and with temperatures still lovely and mild.
There is so much going on in New Orleans, with the world-famous Mardi Gras in spring just one of the exciting annual events taking place.
The fun-filled events centering on music and culture to enjoy include the French Quarter Festival in April, Wine and Food Experience in early summer, and New Orleans Film Festival and Crescent City Blues & BBQ Festival in the fall.