Road Trip from New York City to Virginia Beach
Escape the bustling city on the perfect coastal getaway. The road trip from New York City to Virginia Beach offers endless opportunities from adventurous activities and historical cities, to walks along boardwalks and pleasure beaches - whatever your preference, you'll find it here!
The 450-mile road trip from New York City to Virginia Beach takes 9 hours to drive. Highlights include Philadelphia, Baltimore, Washington DC, Richmond, as well as Trenton, Atlantic City, Ocean City, Avalon Dunes and Beach Trail and Chincoteague.
Whether you head inland and enjoy driving through iconic cities or follow the coast and soak up the beach vibes, you'll end up at the World's longest pleasure beach of Virginia. This fun and sunshine-filled trip offers so much to see and do along the way, so keep reading to find out the best routes and places to stop.
How far is Virginia Beach from New York City, and how long will the road trip take?
"Comparison of road trip route options between New York City and Virginia Beach

| Route | Distance | Driving Time |
| --- | --- | --- |
| The Atlantic City Route | 420 miles | 9 hours |
| The Washington DC Route | 450 miles | 10 hours |
There are two quite different routes you can take on the road trip from New York City to Virginia Beach. If you decide to stick inland for the majority of the drive, you'll pass through Washington DC and cover a distance of 450 miles, taking just over 9 hours of non-stop driving.
A slightly shorter route by distance, the coastal Atlantic City Route is just 420 miles but as you'll be driving on slower roads, it will take you slightly longer to complete in 10 hours.
You could easily drive from NYC to Virginia's pleasure beach in a weekend, but if you have the time, how about spending between four and five days instead?
Both routes pack a lot of sightseeing in, and you could easily spend a day at each major city or coastal town. By enjoying a chilled and scenic drive you'll arrive at Virginia Beach refreshed and ready to have some fun too.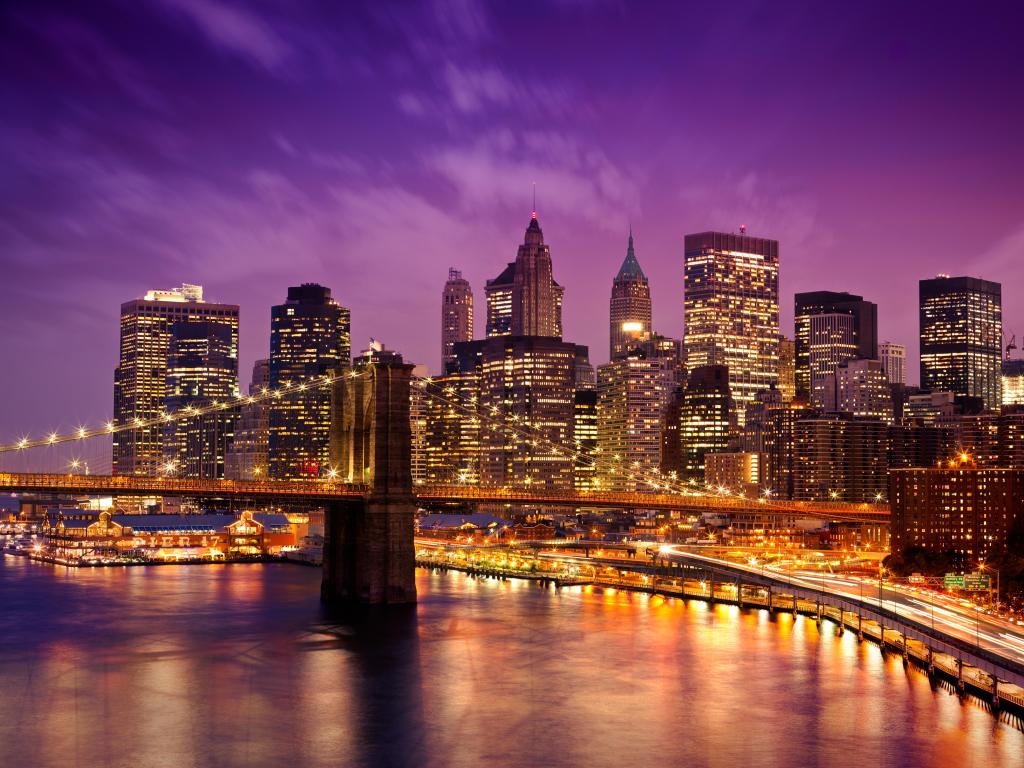 Best road trip route from New York City to Virginia Beach
Our two recommended routes are quite different, although they cover a similar distance. So, the best route will entirely depend on what kind of sights you'd like to see along the way. Are you a city fan looking for landmarks, or do you love the chilled vibe of the beach?
Our Washington DC Route doesn't add much travel time if you compare it with the most direct route possible, although you'll be adding a diversion to include the iconic city itself. That said, the extra time is so worthwhile if you haven't yet experienced the magic of DC.
Our inland route also takes you through the cities of Philadelphia, Baltimore and Richmond. Plus, there are outdoor opportunities and amazing trails at Valley Forge Historical Park just outside Philadelphia, as well as at Patapsco Valley State Park on the outskirts of Baltimore.
That said, if you're burning for outdoor adventures and natural landscapes, you might be better off following our Atlantic City Route. This option gives you the convenience (and attractions) of Atlantic City, while also running through some beautiful coastal towns on the east coast.
This beach-themed route will give you endless opportunities to enjoy some of the fantastic Atlantic Coast beaches, including Ocean City and Chincoteague. Though of course, you won't get any major cities to tick off your US bucket list.
The Washington DC Route
Leave the bustling city of New York by crossing the bay and heading west towards Newark before joining the interstate and driving south.
Visit Great Swamp National Refuge if you need an early outdoor fix or continue through New Brunswick and stop by Princeton University. You could next hit Trenton or bypass the city and follow the Delaware River to Philadelphia.
Continue south alongside the river to Wilmington and drive south past White Clay Creek State Park to Baltimore. Enjoy trails and nature at Patapsco Valley State Park before following signs for Washington DC.
Cross over into Virginia and drive alongside Prince William Forest Park to Richmond where you'll get to enjoy great museums and discover its rich culture.
Head east on Interstate 64 (I-64) and drive between Janes River and York River, stopping along the way at Colonial National Historical Park or Plum Tree Island National Wildlife Refuge if you'd like.
Leave Newport News on the Virginia Peninsula and cross the James River Bridge. From here you can head west to Norfolk or continue east a short stretch before reaching Virginia Beach.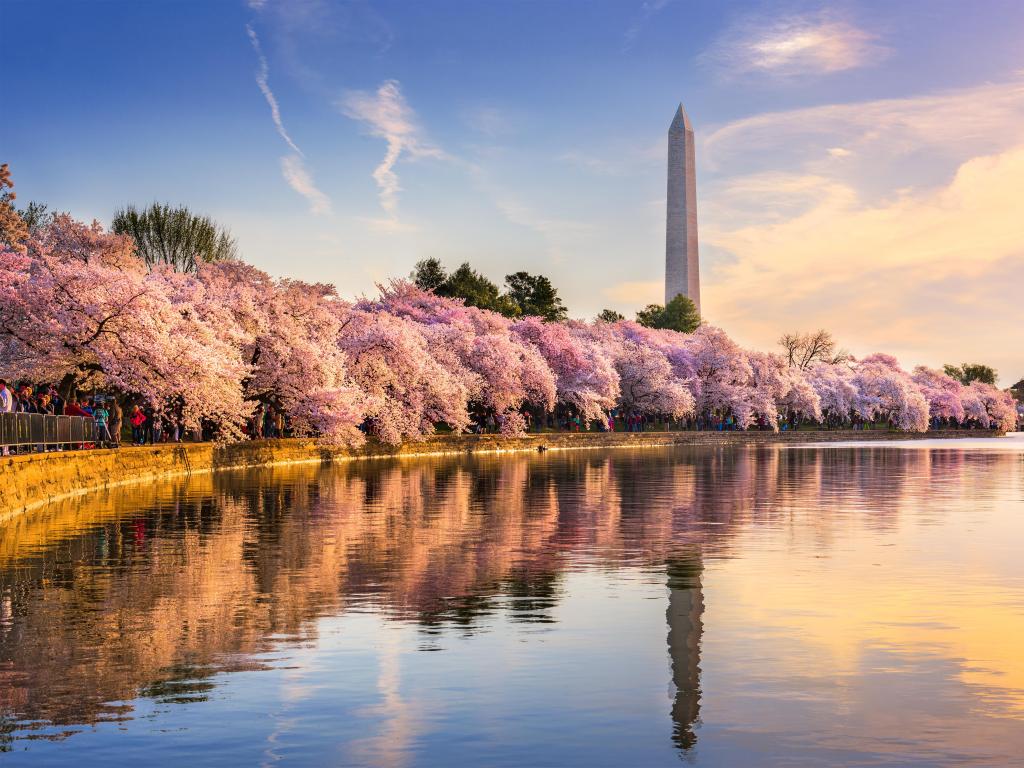 The Atlantic City Route
Head west from New York City to Newark before following the interstate south to Perth Amboy. Continue following the Atlantic coast towards Point Pleasant Beach.
Follow the coast through Bass River State Forest and Galloway, before turning off the highway to stop at Atlantic City for some grown-up fun and stunning beaches.
Continue south, stopping along the way at Ocean City for amusement parks galore and Avalon Dunes and Beach Trail which offers a rare chance to explore wetlands and stunning dunes.
Cross Delaware Bay either via the bridge or by ferry, depending on your preference and available time, and arrive at Lewes where you can stop to visit Prime Hook National Wildlife Refuge or head south into Maryland.
Pass Pocomoke State Forest and stop at Chincoteague where you could spot wild horses if you're lucky. Afterwards, follow US-13 before crossing the Chesapeake Bay Bridge over the bay towards Virginia Beach.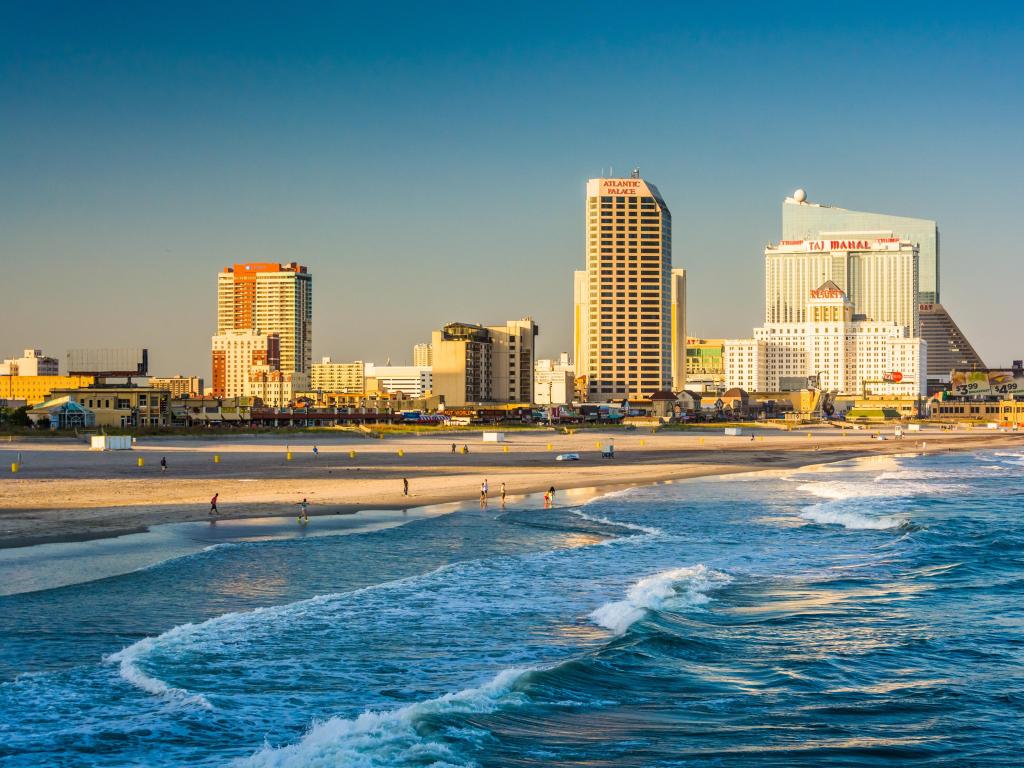 Best places to stop between New York City and Virginia Beach
For the best road trip possible, you'll want a couple of fantastic overnight stops on your way to Virginia Beach. Regardless of which route you opt for, there are some great cities or coastal towns you could choose. Here are a couple of suggestions to help you get started.
An iconic stop in Washington DC
It goes without saying that you should definitely make a stop at the city our route is named after. You'll find iconic Washington DC about halfway into your journey, making it ideal if you don't want to spend too many hours driving at a time.
This city is the nation's capital, and as such, it houses major government institutions along with various memorials and museums. Not only that, but Washington DC houses the world-famous Capitol Hall and White House - it doesn't get much more monumental than that!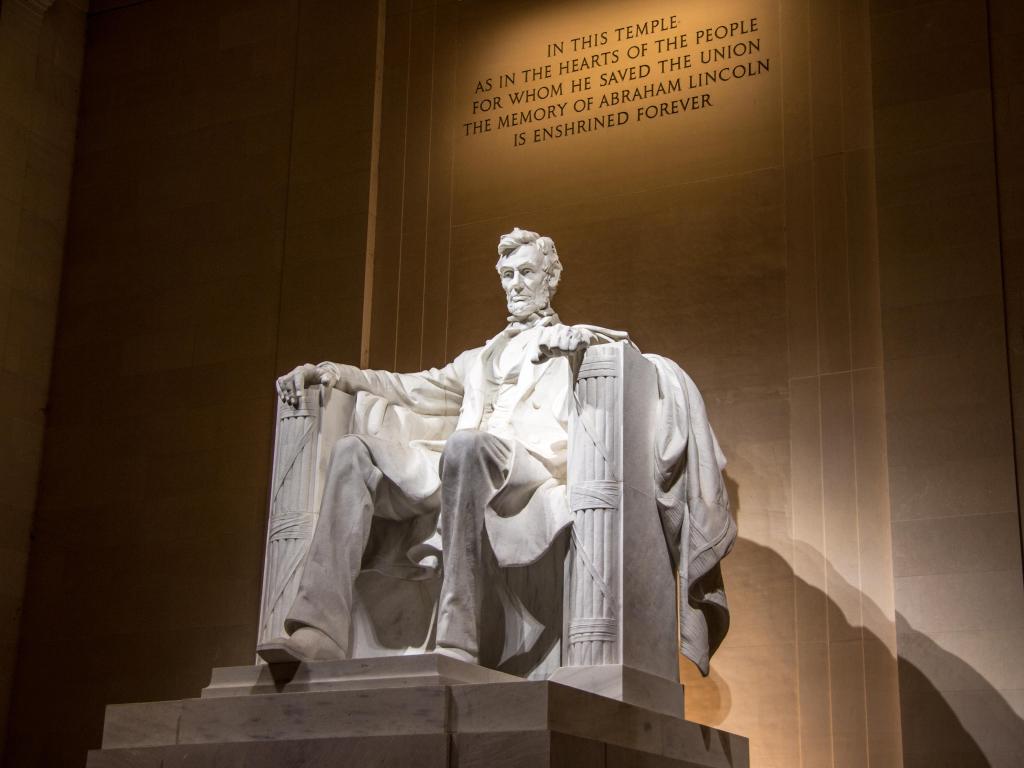 Another great highlight is the Smithsonian National Museum of Natural History. This is one of the most comprehensive natural history museums in the world and is located within the Smithsonian complex that houses other museums, such as National Air & Space Museum.
Of course a busy day sightseeing can be pretty exhausting, so you'll be in need of somewhere relaxing to spend the night. The Canopy by Hilton Washington DC The Wharf is a great option. This luxury boutique hotel has a stunning spot on the waterfront and offers onsite parking.
Guests can fully unwind at this hotel, which also offers an upscale restaurant and free bike rentals, meaning you can ditch the car and enjoy exploring with ease. Thanks to its downtown location, you're ideally close to the National Mall, Washington Monument and White House.
Waterfront views at Ocean City
Located just 6 hours from NYC and only 3 from Virginia Beach, Ocean City in Maryland offers a great first or second-night stop on our Atlantic City Route. An ideal spot for adventure aficionados, here you'll get to enjoy long beach shores, theme parks and water sports activities.
Ocean City is a fantastic resort city with long wooden boardwalks with restaurants, hotels and great shops. You can relax on the silky soft sand or head to Trimper Rides and Amusement Park where you can let your inner child out and hop on a ride.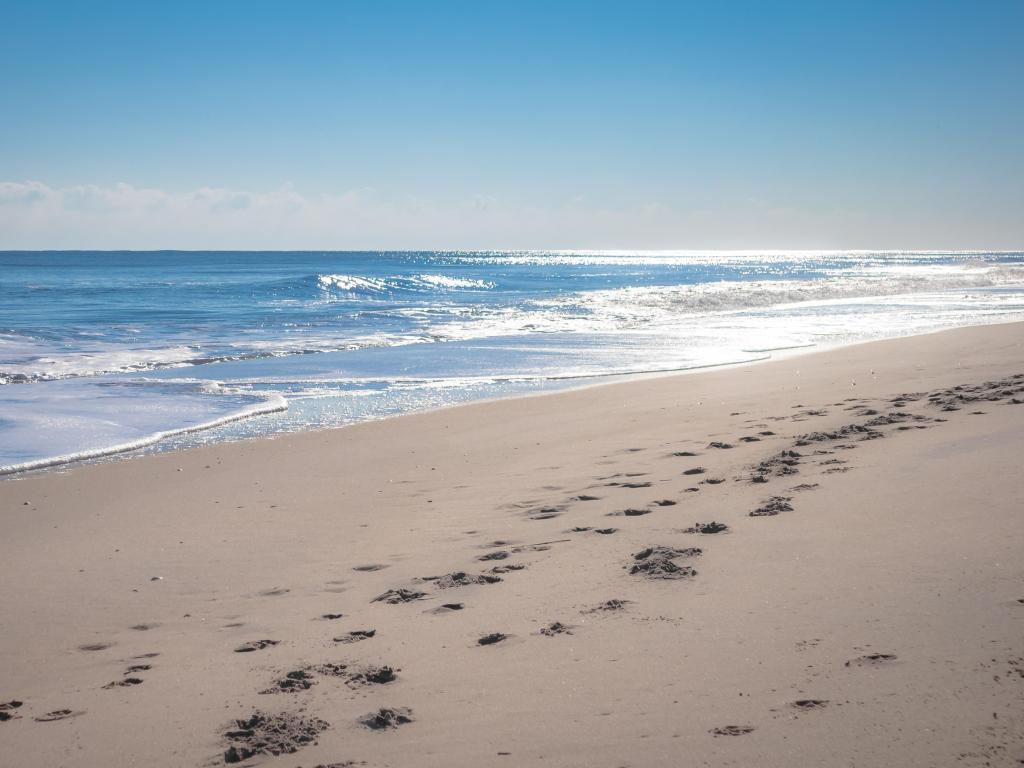 There is a great choice of hotels at this friendly resort, but one of the best has to be the Princess Royale Oceanfront Resort. The modern beachfront hotel has upscale amenities that provide relaxation, including an Olympic-sized pool and 4-story tropical atrium.
In addition, the fabulous hotel offers several options for upscale restaurants, stunning ocean view rooms and an award-winning spa which provides the perfect place to unwind and relax after a long day of sightseeing.
Finally with easy access to Ocean City beach, boardwalk and all the adventurous activities it offers, this stylish hotel has the perfect location to enjoy as much of the resort. Although if you'd prefer to relax in the stunning hotel, we wouldn't blame you!
Coastal vibes at Virginia Beach
Boasting to have the "World's longest pleasure beach" in Virginia, surrounded by picture-perfect unison of sand and wave, you're going to want a hotel that can combine a great location with relaxing surroundings.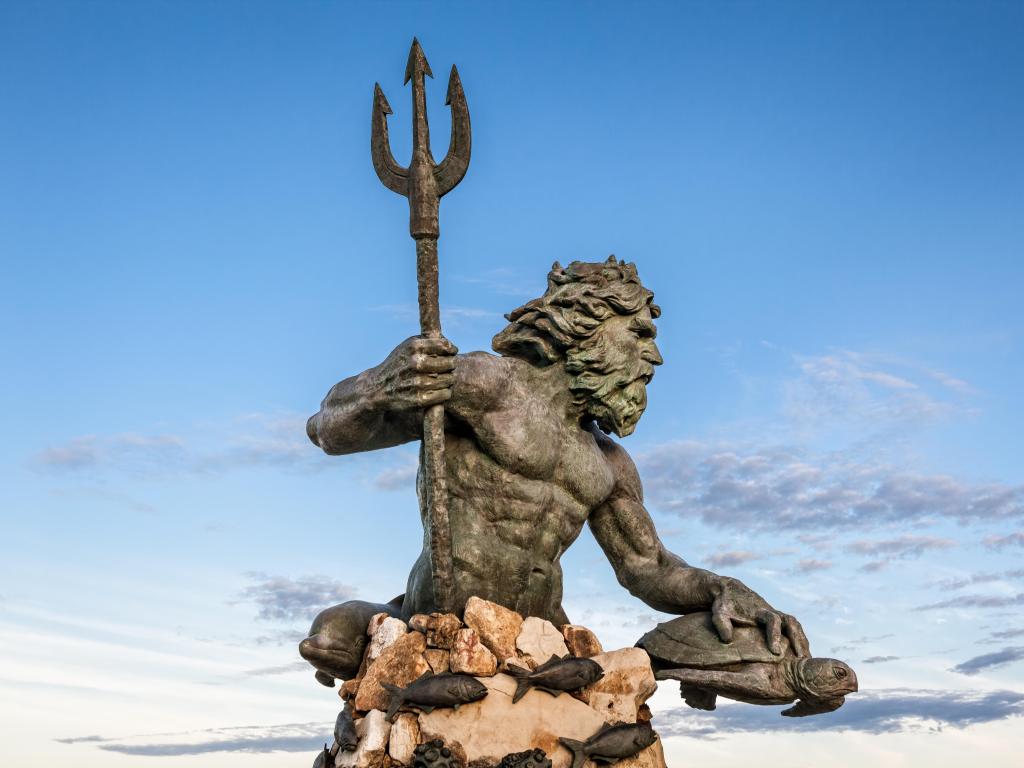 That's exactly what you'll find at Delta Suites by Marriott Virginia Beach Bayfront Suites. Featuring a private beach, this resort is within a stone's throw from the city's greatest attractions such as Seashore State Park and the Virginia Marine Science Museum.
The hotel boasts an outdoor swimming pool for those who don't like to swim in the open waters and a fantastic restaurant onsite. And if you're ready for a change of scenery, you can always take a slightly longer ride to the colonial city of Williamsburg from here.
Things to see on a road trip from New York City to Virginia Beach
Both routes from New York City to Virginia Beach offer a huge choice of attractions, activities and scenery. Whether you follow the Washington DC route and tick off your metropolitan bucket list, or head along the coast and catch a wave or two, you'll be spoilt for things to do.
We've listed some of the highlights from both routes to help you plan the ultimate trip.
The Washington DC Route
Six Flags Great Adventure - A big amusement park with roller coasters and many more ride selections. There are also wildlife areas also accessible for adventure enthusiasts.
Princeton University - A legendary University with amazing architecture that will create a magical vibe that connects you to history.
Eastern State Penitentiary - A gothic-themed prison that was turned into an attraction with different exhibits and a tour of a haunted house. It is a beautiful haunting attraction with hands-on and audio guides with installations of various artists.
Philadelphia Museum of Art - Architecture inspired by the Louvre, the museum has three buildings and more than 200,000 artifacts. It is one of the most visited museums on earth, plus a mix of paintings by various modern art masters.
Algonkian Regional Park - This park has more than 800 acres of outdoor activities to enjoy including hiking trails, open fields, cliffs overlooking the river, canoeing, and nature walks with amazing views all call for an amazing time in this park.
Manassas National Battlefield Park - This is the location where The Union were defeated by the Confederates in the first Civil War. It has one of the most informational video descriptions at its museum. There are various trails to hike and soak in the beauty.
The Tomb of the Unknown Soldier - A monument that marks the grave of an unknown World War 1 Soldier, the place is etched in the history of the country's sacred history. See if you can locate your heroes!
George Washington's Mount Vernon - This is a vast estate of George Washington that houses the president's own belongings and period pieces. Tours of the house give sights to the daily life of the former president who lived here until his death.
Virginia Museum of Fine Arts - This museum has a collection of American and European art and contemporary collections that include works of famous sculptors in black and white photography. Discover more than 40,000 works of art that span over 6000 years.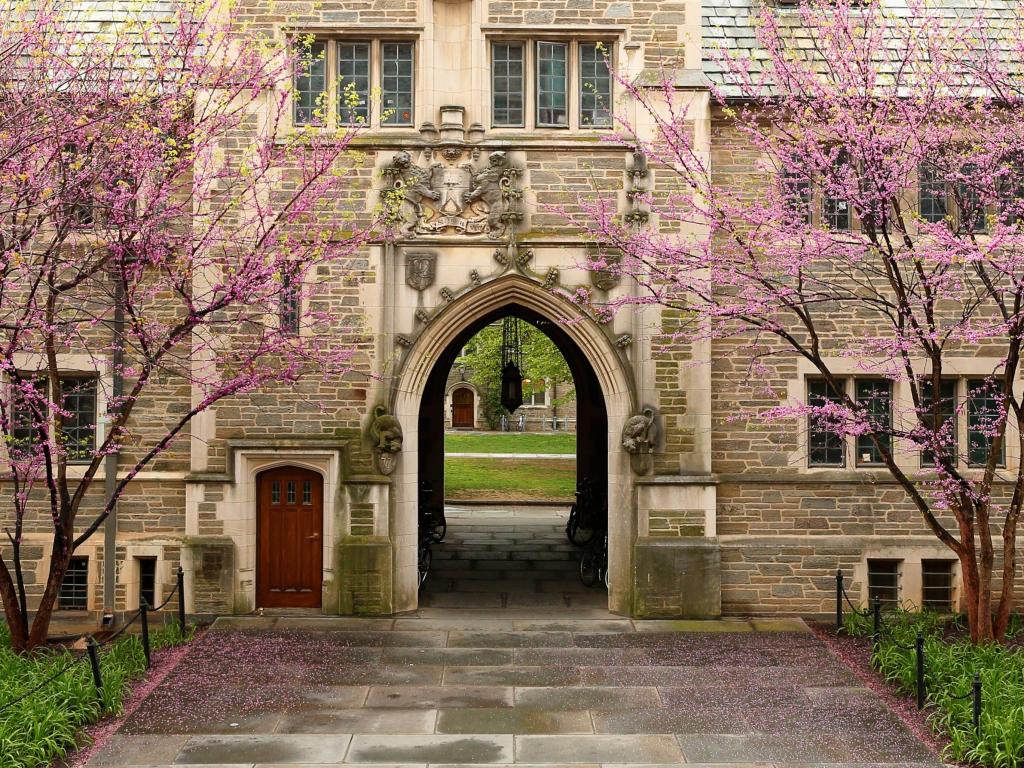 The Atlantic City Route
Gunnison Beach - If you fancy yourself going nude on the beach, this one is for you. The amazing coastline has beautiful views of Long Island, NYC and the north beach.
Twin Lights State Historic Site - This former lighthouse features exhibits, tower climbs and amazing harbor and ocean views. You can enjoy a tour in the museum and see NYC from the lighthouse.
Belmar - A long beach with boardwalks, fairs, festivals, surfing, sailing and many more activities, Belmar is a vibrant town with clean beaches and one of the best for families.
Atlantic City - An entertainment capital on the Jersey Shore, this city is home to many casinos and beaches. It is also known for its historic boardwalk.
Cape May Lighthouse - This 18th-century lighthouse offers amazing views. You can also enjoy bird watching in the local ponds. An ideal place for the photographer in you.
DiscoverSea Shipwreck Museum - You can view many artifacts collected from both local shipwrecks as well international ones in this quirky roadside museum. Their collection is one of the biggest in the Mid-Atlantic region.
Ocean City Beach - Very long public beach with boardwalks, amusement parks and water sports activities. You can enjoy a wide range of activities here including surfing, canoeing, kayaking, boating, Volleyball and parasailing. It is the perfect definition of beachside fun.
Chincoteague - This is Virginia's only resort island and it is the home to the area's wild horses! It is also famous for its oyster bed and clam shoals, so you are in for a feast during your visit.
By The Bay Alpacas - Have you ever done a meet and greet with alpacas? If not, you will find the perfect opportunity to walk an alpaca and meet these gentile and fascinating creatures during your visit to this center. You can even treat yourself to warm and comfortable socks made out of silky alpaca wool here.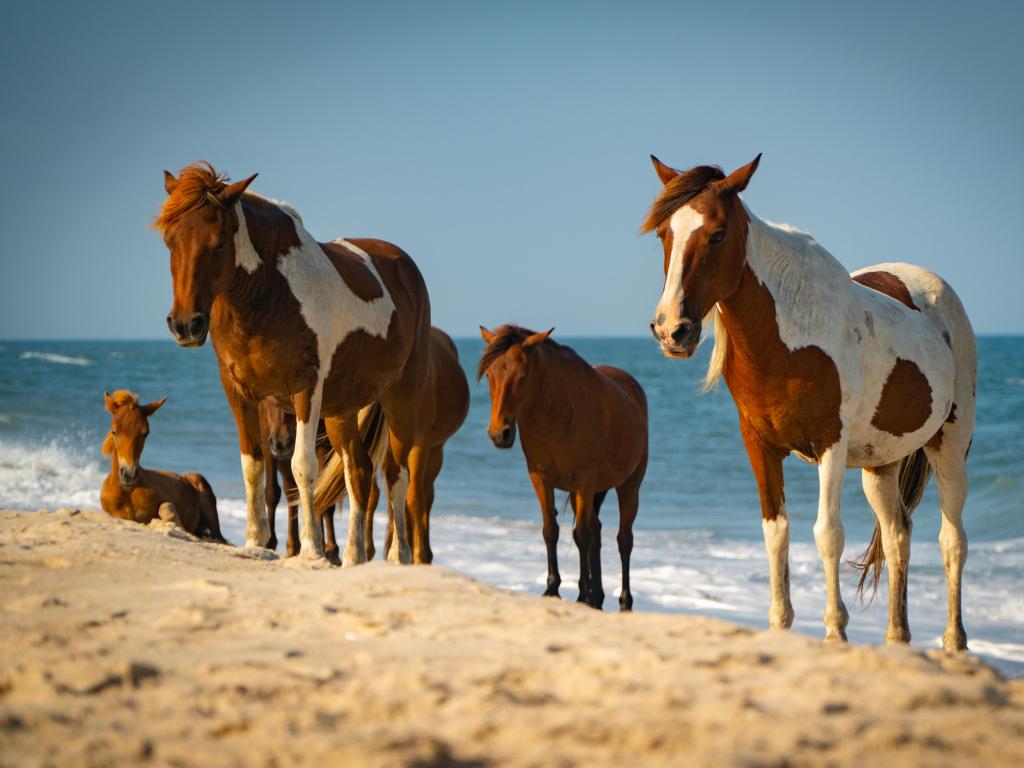 Best time to go on a road trip from New York City to Virginia Beach
Virginia Beach is a popular destination throughout the year. Winters are mild though summer is the best time to be here. Even so, be sure to check what's going on before planning a visit. Big events, fairs and festivals can bring an influx of visitors.
This resort is busiest with visitors during the summer months. Temperatures routinely climb above 86 degrees Fahrenheit, but it can feel much warmer thanks to the oppressive humidity. These months are the best to enjoy spending time at the beach though expect to see crowds.
In comparison, Virginia Beach is a little gloomy in the winter with temperatures ranging from the upper 30s to the low 60s. But the good thing is that you'll be able to find some deals on rooms and see quieter beaches, though expect crowds over the holiday season.
The spring months between March and May and the fall months of October and November are also good times for this trip. The weather is pleasant and there are not the crowds that you'll find during the summer. Room rates are also affordable during the spring and fall.
If you'd like to time your trip with an event, then you're best to aim for summer as this is when some of the biggest Virginia Beach events occur like North American Sand Soccer Tournament, Beach Craft Beer Festival and half marathons.
But there are also notable events and festivals in winter that you can enjoy, including the Holiday Parade and McDonald's Holiday Lights at the beach.