Road Trip from Omaha to Denver
This fun, historic and scenic inland road trip from Omaha to Denver is sure to be a memorable one with so much to see and do on the way. This epic adventure will take you through from the rolling hills and vast prairies of Nebraska the awe-inspiring, rugged mountains of Colorado.
The 650-mile road trip from Omaha to Denver will take 11 hours via the Northern Route to Lincoln, Kearney, North Platte, Rocky Mountain National Park, Pawnee National Grassland, or Southern Route to Nebraska City, Topeka, Overland and Colorado Springs.
There are plenty of exciting outdoor adventures and thought-provoking historic sites to experience along this route, where you can learn something new as well as let your hair down. Keep reading to learn the best routes, where to stay, what to see and the best time to set off on this amazing journey.
How far is Denver from Omaha, and how long will the road trip take?
Comparison of road trip routes between Omaha and Denver

| Route | Distance | Driving Time |
| --- | --- | --- |
| The Northern Route | 650 miles | 11 hours |
| The Southern Route | 830 miles | 12 hours 30 minutes |
Take the Northern Route from Omaha to Denver and you will cover around 650 miles taking 11 hours, passing a myriad of historical sites and scenic sights en route.
The slightly longer Southern Route covers about 830 miles and takes 12 hours and 30 minutes, where you get a mix of fun stop offs and amazing natural red rock landscapes along the way.
The relatively short road trips mean that you might not consider stopping off at many places for long, however, we suggest taking 2-3 days to make the most of this fun and interesting journey. Please read on to see where we suggest stopping and exploring as you make your way to Denver.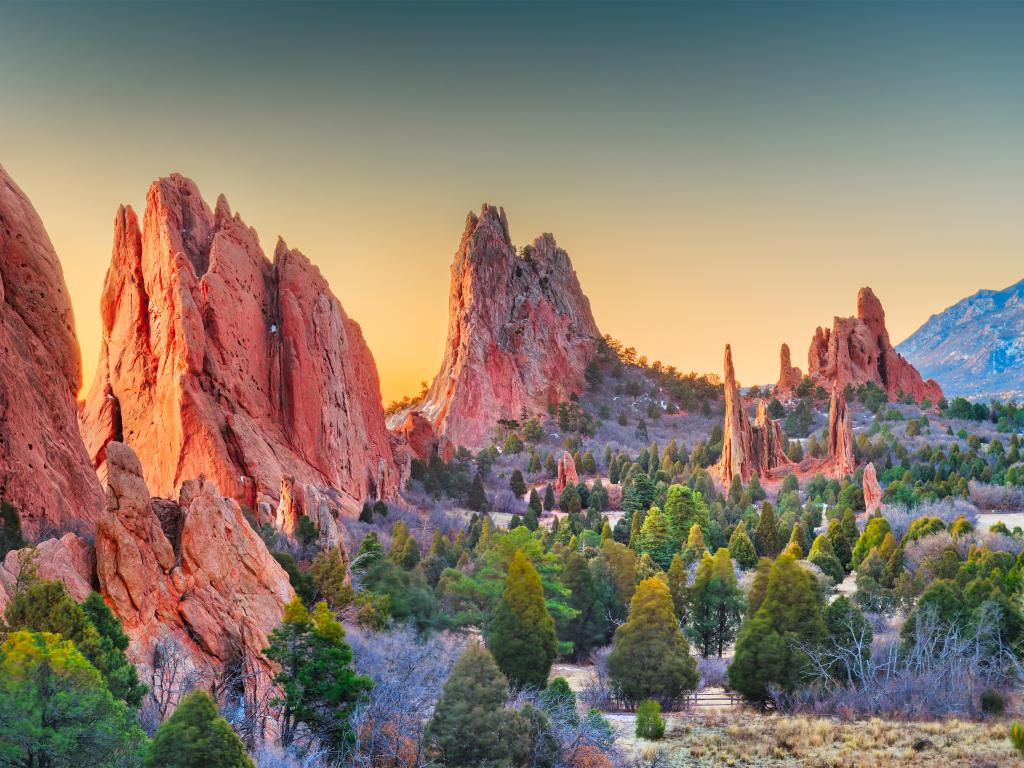 Best road trip route from Omaha to Denver
Head away from Omaha on this memorable journey to Denver and you can be sure of a route packed with history, nature, art and culture. It's sure to tick many boxes and you will be spoilt for choice.
Take the Northern Route and you will pass a scenic and exciting route, taking you through a mix of historical sites and stunning landscapes, with the opportunity to also visit the renowned Rocky Mountain National Park.
If you are visiting Rocky Mountain National Park, keep in mind that the national park uses a timed entry permit system. Please check the national park's website to see if you need to make a reservation before your visit.
Follow the Southern Route from Omaha to Denver and there is a mix of fun stop-offs and amazing natural red rock landscapes, with a visit to the jaw-dropping Colorado Springs landscape towards the end of this impressive trip.
Northern Route
Take Interstate-80 (I-80) West from Omaha, arriving first at Lincoln where you can enjoy a visit to the impressive Nebraska State Capitol, before arriving at Kearney to visit the Great Platte River Road Archway Monument.
Continuing along the I-80 you can also stop at Lexington to visit the Heartland Museum of Military Vehicles, and then a longer visit to the North Platte brimming with sights dedicated to the world-famous railroad and Buffalo Bill.
Afterwards take time to hike the beloved 'Big Mac' or Lake McConaughy State Recreation Area, before hitting I-76 past Sterling, where you can wander round the art installations known as Sterling City of Living Trees.
From here, follow the CO-14 West taking in the incredible landscapes of Pawnee National Grassland, Horsetooth Mountain Open Space in Fort Collins, Rocky Mountain National Park and Boulder Flatirons before arriving in Denver.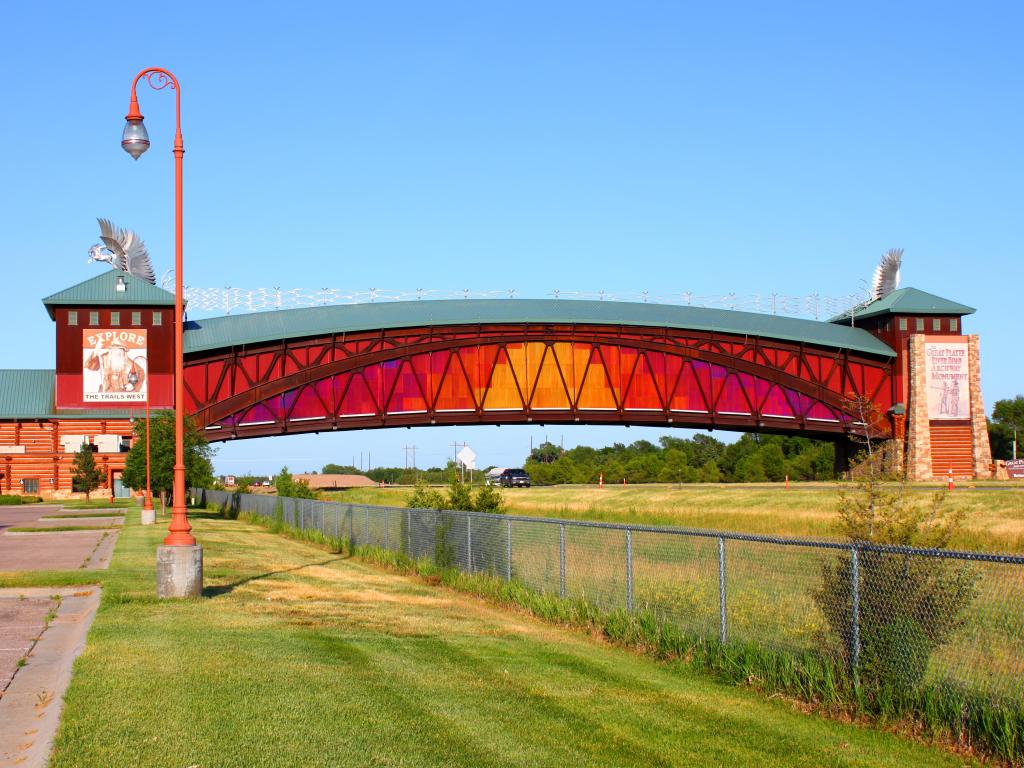 Southern Route
Head out of Omaha along the I-29 South, where you can enjoy a first stop at Arbor Lodge State Historical Park in Nebraska City, before taking in the wild animals with a trip to Kansas City Zoo in Kansas City, and outdoor entertainment at the amazing Red Rocks Park and Amphitheater in Overland.
From here travel West along I-70 to reach Topeka, where you can indulge in delights ranging from the historical site of the Kansas State Capitol to the interesting Evel Knievel Museum.
After visiting the beautiful Chalk Pyramids at Monument Rock in Oakley, take US-40 where the stunning landscapes of Garden of the Gods and Red Rock Canyon await you in Colorado Springs, before arriving at destination Denver.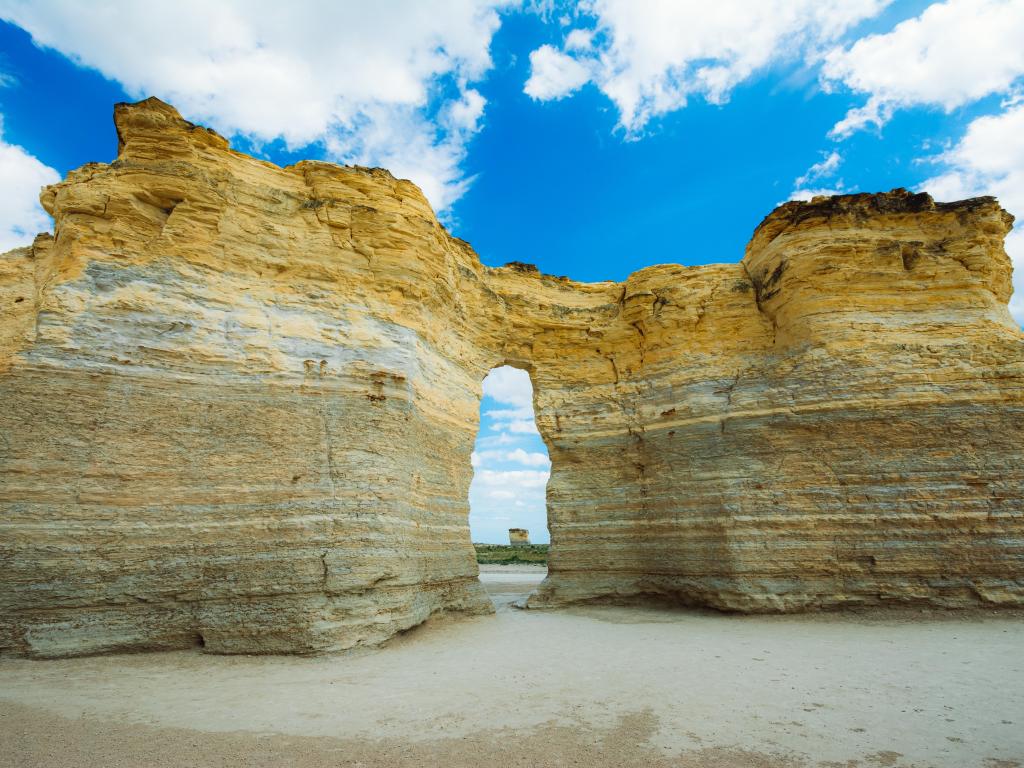 Best places to stop between Omaha and Denver
This really is a great road trip from Omaha to Denver and guarantees plenty of places to explore and enjoy. With so much to see, here are some of the best places we think you should stop for a night to make the most of this journey.
Railroads and cowboys in North Platte
North Platte is known for its cowboy culture, history, with many fun and interesting attractions, and as the hometown of Buffalo Bill. This city is dotted with great places to visit for a day or two stay.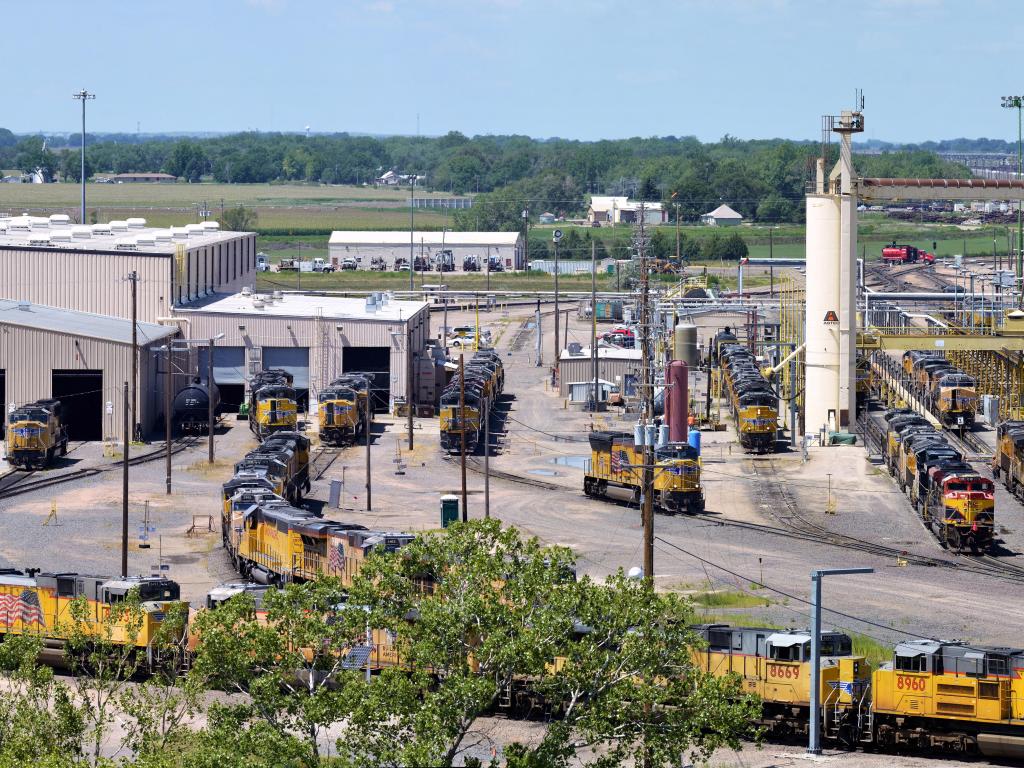 A must-see, and not just for train fans, is the Union Pacific Railroad Bailey Yard, where you can get up close with the USA's largest train yard. Take a spot at one of the many observation decks and interactive museum to learn more about this historical landmark. The Golden Spike Tower is also a must-visit.
Afterwards, head to Buffalo Bill Ranch State Historical Park. A previous home of this American icon, it is well preserved and interesting, and you can enjoy a tour of his abode, grounds and barn to understand more about his past.
The fabulous La Quinta by Wyndham North Platte is then a great spot to head for the night. The traditional-style hotel, packed with charm, has a great fitness center to enjoy and a hot tub to relax in after a busy day.
Find one of the nooks within the hotel to sit back and relax or enjoy a cup of coffee on the pretty outdoor terrace to soak up the sun. A delicious daily continental breakfast is also included for a great start to the day.
Take a tour or two in Topeka
Best known for its historical sites and beautiful city scenery, Topeka is a well-loved and well-located stop off, around a third of the way along the Southern Route.
Teeming with interesting landmarks, the Kansas City State Capitol Building is one to definitely head to, where you can take a tour of both the building and dome, the latter seen best after climbing 300 steps. A challenge but well worth it for the amazing architecture and panoramic views.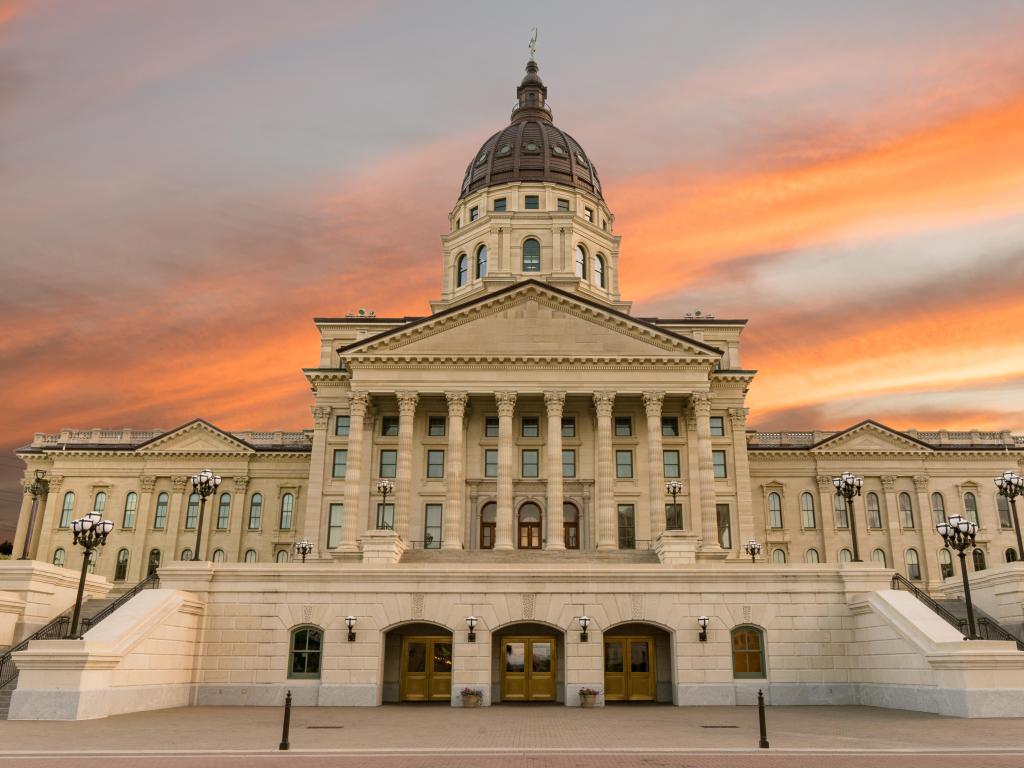 Take things a little more relaxing with a stop at Lake Shawnee. This beautiful large lake boasts pretty flowers, waterfalls and the opportunity to take out a pedal boat to get the best views across the waters.
A more light-hearted afternoon can be spent at Evel Knievel Museum. You can get a glimpse of his motorcycles, with 4D experiences to feel like you are Evel! This interactive museum is full of information on his life and love of speed.
Topeka is packed with great hotel options, but we suggest stopping at the impressive Cyrus Hotel for a night or two. This gorgeous, modern, hotel is a beautiful four-star retreat during a stay in Topeka
Set in a great location and close to many great attractions, it also boasts plenty to do on-site, with a state-of-the-art fitness center to work out a sweat at, or wind down on the beautiful outdoor terrace and enjoy city views.
You can make sure to start and end the evening well, enjoying pre-dinner drinks and then delicious Italian cuisine at the on-site Fedeli's restaurant.
Where to stay when you reach Denver
Once you arrive in Denver you can expect a busy itinerary packed with everything from beautiful hikes to exciting ball games, from historic buildings to wild animals. It's got something for everyone.
After all that exploring head to the stunning five-star Clayton Hotel & Members Club, set right in the heart of Denver and close to so many top attractions including Denver Botanic Gardens, Denver Museum of Nature and Science and Colorado History Museum.
The stunning rooftop heated swimming pool enjoys beautiful city views, where you can enjoy a dip before lounging on the beautiful terrace.
Make sure to head to the fabulous on-site bar for cocktail hour before heading to dinner at one of the four great restaurants located on the property, including Kini's serving delicious Greek tapas, and Clayton Roof for American cuisine.
Things to see on a road trip from Omaha to Denver
This historic and scenic inland journey from Omaha to Denver using either the Northern or Southern Route is packed full of fun and interesting stop offs along the way.
Keep reading to see lots of fantastic suggestions of where to hike, stroll and tour around to get the very best out of this amazing trip.
Northern Route
Nebraska State Capitol - Found in Lincoln, this amazing building is worth a tour. Head up to the 400-foot observation deck and you can learn more about the area whilst enjoying panoramic views.
Great Platte River Road Archway Monument - Stop off at Kearney and you can relive how the national highway was built. You will enjoy interactive exhibits as well as pretty grounds for hiking across afterwards.
Heartland Museum of Military Vehicles - A must for any military buffs, this stop at Lexington holds more than 100 military vehicles to enjoy, including those from WWII. Take a self-guided tour around these impressive vehicles.
North Platte - You can enjoy many great sites when you stop here, including Golden Spike Tower to get great views of Union Pacific's Bailey Yard – a world-famous rail yard.
Lake McConaughy State Recreation Area - Known as 'Big Mac', these incredible waters are absolutely brimming with things to do and see. Head along the Boot Hill trail where cowboys allegedly had their last days along, or the Mansion on the Hill to explore the historical museum.
Sterling City of Living Trees - The sculptures designed in the trunks across the city are amazing and designed by local artists. You can do a great walk around the local area and enjoy these masterpieces!
Pawnee National Grassland - Spanning over 190,000 acres, this amazing landscape is dotted with rock formations, gorges, and expansive plains to hike across. Head to the renowned Pawnee Buttes for great views of these iconic structures.
Horsetooth Mountain Open Space - Stop off at Fort Collins and you can enjoy the beautiful scenery with a hike across the Horsetooth Falls Loop. Afterwards head to one of the many local breweries including Odell Brewing Company for a well-deserved drink or two.
Rocky Mountain National Park - A bucket-list stop-off, the 265,000 acres here are incredible all year round. You are bound to see much wildlife as you hike across the landscape, with elks, moose and bears.
Boulder Flatirons - This fantastic area is teeming with great trails to enjoy. You can get great views over Boulder, however, be prepared for quite a steep incline up, although it's definitely worth it.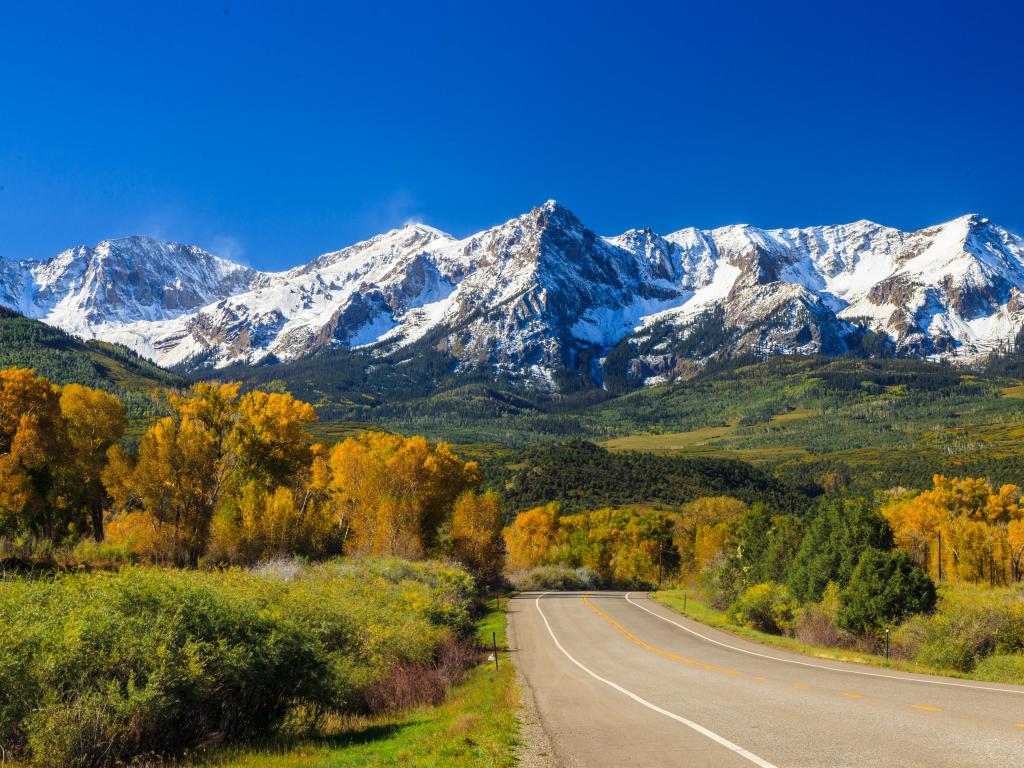 Southern Route
Arbor Lodge State Historical Park - Spend an afternoon in Nebraska City enjoying the 72 acres of land of this once-family home of the Morton Family who founded Arbor Day, a day of public tree planting.
Kansas City Zoo - Spend time at the popular Kansas City Zoo, where you can wander the 200 acres seeing the animals and even joining them for feeding time. Great fun for all the family.
Red Rocks Park and Amphitheater - What better place to watch a concert in Overland than at this impressive amphitheater? A must.
Topeka - So much to enjoy in this fun city, ranging from the historical site of the Kansas State Capitol to the interesting Evel Knievel Museum. Never a dull moment here.
Monument Rocks - Stop at Oakley to experience these incredible chalk rock formations. These are one of the highlights of Kansas, also known as the Chalk Pyramids.
Garden of the Gods - Found in Colorado Springs, there are over 20 miles of trails across this impressive area. Jaw-dropping views, make sure to head during sunrise for even extra special experience.
Red Rock Canyon - Not as big as Garden of the Gods but just as pretty, with amazing landscape, rock formations and views. It's relatively quiet, and a great place to hike.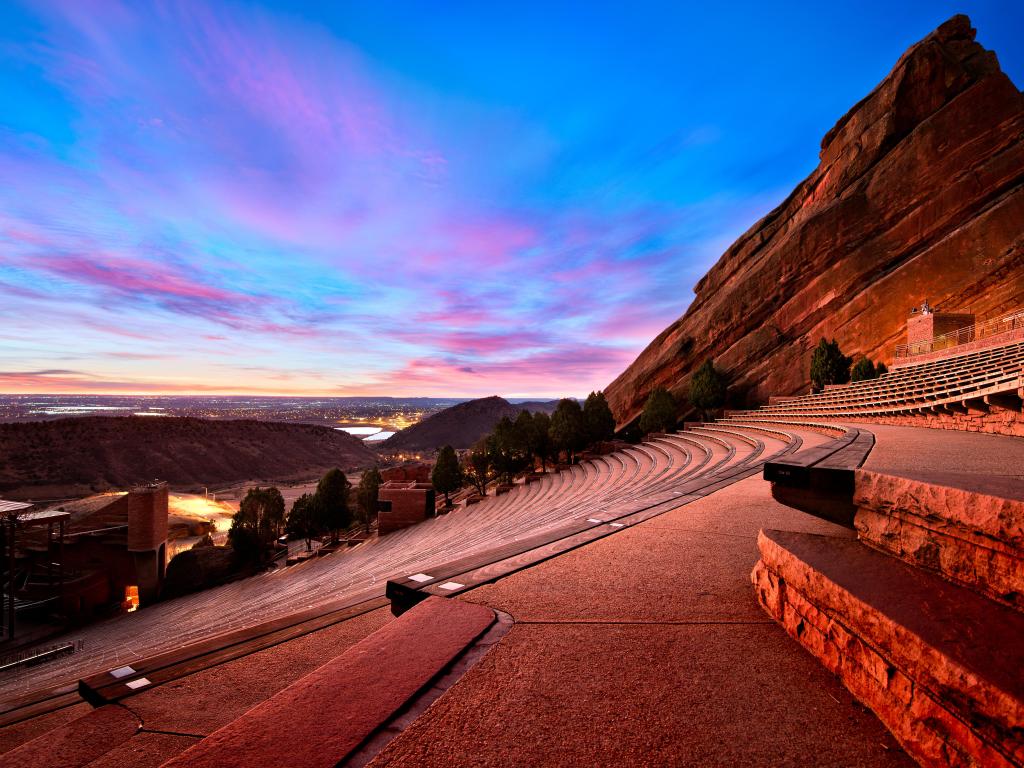 Best time to go on a road trip from Omaha to Denver
This is a great year-round destination as long as you pack the right outfits! The best weather can be found between April and October, when outdoor activities are better to enjoy. However, from June to September it can be particularly busy and expensive, with the shoulder months far quieter.
In the summer temperatures can reach around 80 degrees Fahrenheit. It is more crowded during the warmer weather and sunshine, and you can enjoy much more entertainment throughout the warm evenings.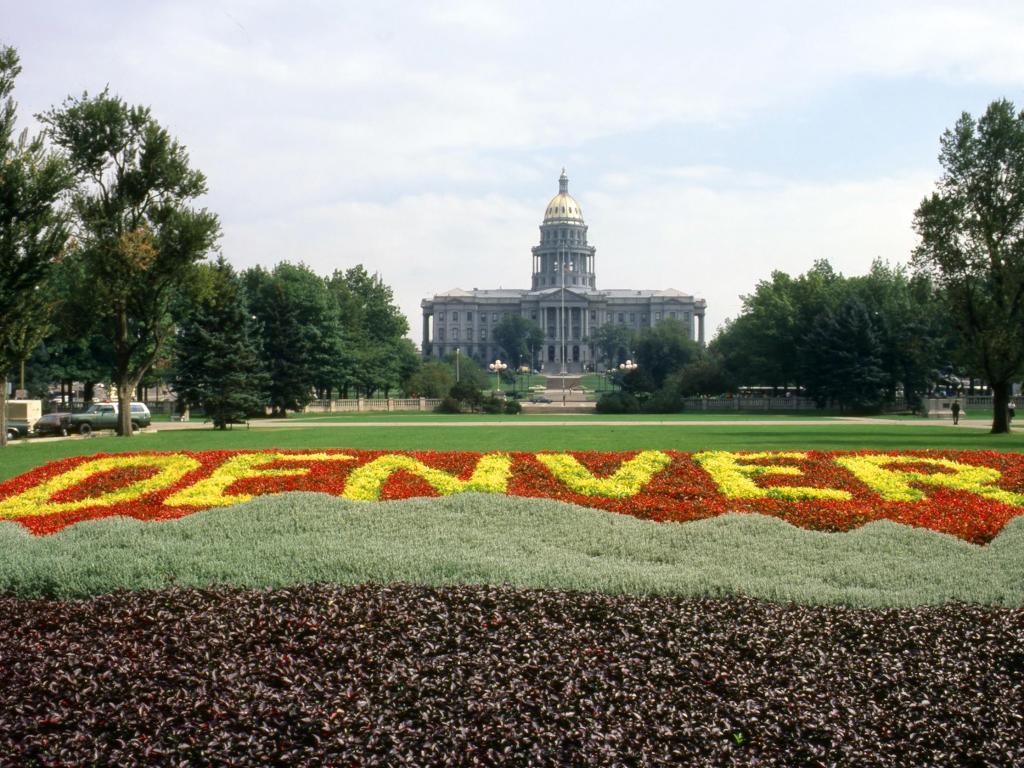 Visit Denver in the winter months, and you'll see fewer tourists and it is a less expensive time to visit. Although this time of year is not as popular it is still fairly mild, just pack plenty of layers for the 20 degrees Fahrenheit temps.
During the winter you can also enjoy being close to the Rocky Mountains, a must for any ski fans. Just watch out for the ice on the roads, and take a little longer to complete your trip carefully if you do go during this time.
Denver is packed with lots of great events and festivals throughout the year, centered on rodeo, local and national celebrations.
In January the annual National Western Stock Show, Rodeo and Horse Show is one of the largest in the world, an eye-opening look into local customs. Wear Western gear too and you can join right in.
There are huge celebrations around St Patrick's Day Parade in March, what an atmosphere! Enjoy the outdoor parades before heading indoors to one of the many Irish Pubs dotted along the way.
Celebrates arts and culture in the local area in July over the Independence Day holiday. Over 150,000 people visit during this time, where you can enjoy local art while enjoying local tipple and cuisine.
In winter there are lots of great events to make the most of, including Colorado Lights and Zoo Lights, and light displays across this Mile High City.