Road Trip from Ottawa to Florida
On this unforgettable road trip from Ottawa to Florida, you'll journey through the interconnecting history of Canada and the US via small, charming towns, admire stunning natural beauty and get your fix of urban excitement, thrills and spills at the same time as you made your way to the Sunshine State.
The 1,600-mile road trip from Ottawa to Florida takes 26 hours, using either the Inland Route passing Niagara Falls, Pittsburgh, Asheville, Charleston and Savannah, or via New York to Philadelphia, Baltimore, Washington, Myrtle Beach and Jacksonville.
This amazing trip ticks off bucket-list stop-offs and scenic excursions before arriving at the tranquil beaches and lush wetlands of Florida. Make sure to keep reading to see where to explore along the way as you make this memorable trip.
How far is Florida from Ottawa, and how long will the road trip take?
Comparison of road trip routes between Ottawa and Orlando

| Route | Distance | Driving Time |
| --- | --- | --- |
| The New York Route | 1,600 miles | 26 hours |
| The Inland Route | 1,725 miles | 27 hours |
You are spoilt for choice when it comes to picking which route to travel from Ottawa to Florida. Choose the Inland Route and it will take around 27 hours to complete, covering approximately 1,725 miles.
If you travel along the alternative New York Route, then you can expect a mix of bustling cities and coastal delights, passing along around 1,600 miles and taking about 26 hours.
Although you could make these journeys in just a few days, the array of landmarks and experiences along the way warrants an extended trip spanning 5-6 days, if not more.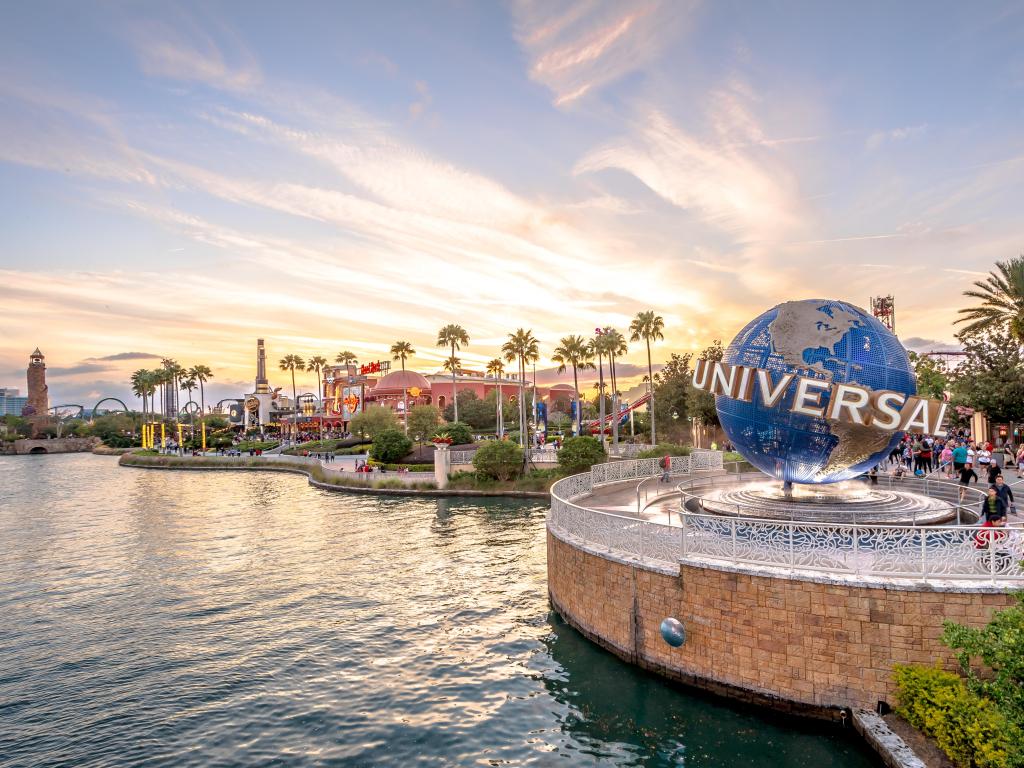 Best road trip route from Ottawa to Florida
Both routes are packed with stunning landscapes, historical stop-offs, and bucket-list sites and cities. It'll be hard to decide on which amazing route to take!
The Inland Route starts with the mesmerizing Niagara Falls, with the option to visit the Niagara Falls Observation Tower with panoramic vistas of the American, Bridal Veil, and Horseshoe Falls.
Soon after, you will head towards the hills of Pittsburgh, leading to what is often dubbed as "America's Favorite Drive" – the Blue Ridge Parkway. Craggy Gardens area, a stone's throw away from Asheville, is one of the best overlooks for mountain views.
The Inland Route also travels through Charleston and Savannah, passing memorable waterfalls, hills, mountains, and coastlines.
Take the New York Route and the iconic and historic sites of New York City and Philadelphia await you. Scenic views along The Commodore John Barry Bridge Overlook along the way is well worth a visit, with sweeping views over the Delaware River balancing the city bustle.
As you head toward Philadelphia, the Belmont Plateau gives the best skyline view of the city, especially at sunset.
From the busy urban settings, you can then expect the relaxed coastal vibes of Myrtle Beach, Charleston, and Savannah, blending the very best of cityscapes with coastal retreats.
If you'd like to explore Florida further, you can check out our comprehensive guide on the road trip from Orlando to Miami to double the fun!
How to drive from Ottawa to Florida
The map above shows our suggestions for the best road trip routes between Ottawa and Florida. Keep reading for detailed descriptions of both routes, where to stay on either, and the best things to do on the way.
The Inland Route
Starting out from Ottawa along ON-416 to the Brockville Railway Tunnel, an awe-inspiring experience that transports you back in time.
From here, continue along the highway and head southeast, pausing at 1,000 Islands Tower to enjoy panoramic views then a stop at Mendon Ponds Park in Honeoye Falls.
From here follow Interstate-81 (I-81) towards Syracuse, then heading west, visit the world-renowned Niagara Falls. Spend a moment (or several) at the Cave of the Winds, where you can feel the power of the falls.
From here head south to Buffalo and Erie County Botanical Gardens, then to Pittsburgh, where the Carnegie Museum of Natural History and Duquesne Incline greet you for great views of the city's history and skyline.
As you travel further south, you can make a much-recommended detour to travel on the legendary Blue Ridge Parkway. Heading towards North Carolina, you'll pass beautiful scenery, including Linn Cove Viaduct in Boone, and scenic Crabtree Falls. Afterwards, visit Asheville and take in the stunning landscape surrounding this city.
Drop by the South Carolina Military Museum in Columbia to get an insight into the region's military history, before arriving at Charleston to see The Battery, a historic landmark, and visit McLeod Plantation Historic Site to understand more about Southern history.
From Charleston, US-17 leads to Savannah, where you can visit Thomas Square, before arriving at Jacksonville Beach. Sit back and enjoy the view at Main Street Pier in Daytona Beach before heading to your final, exhilarating destination of Orlando.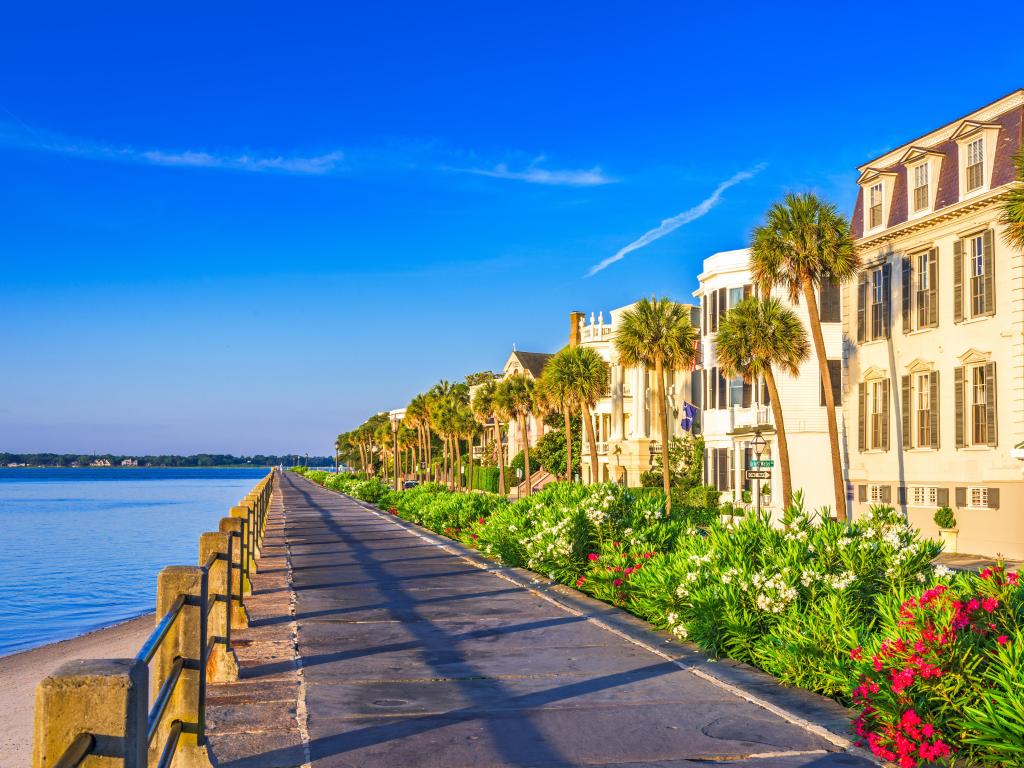 The New York Route
Begin your voyage in Ottawa, heading south on ON-416 which then merges onto ON-401 West. A short detour to Rosamond Gifford Zoo in Syracuse is well worth it.
Swing south and enter Pennsylvania on I-81 where a stop at Camelbeach Outdoor Waterpark is a must-visit. As you continue towards the Big Apple, you'll soon find yourself amidst the towering skyscrapers of Midtown Manhattan and memorable New York attractions.
Onwards on I-95, you'll approach Farrington Lake in New Jersey, a peaceful escape from urban chaos, before being guided towards Philadelphia, where historic sites like Independence Hall beckon.
As you drive out of Philadelphia, consider the detour to The Commodore John Barry Bridge Overlook, witnessing the majestic bridge and serene Delaware River.
Further south, you'll then arrive in Maryland. The Inner Harbour of Baltimore promises picturesque vistas, while Fort McHenry National Monument and Historic Shrine offers a glimpse into the nation's past.
On the way to Washington, DC, make a stop at the National Cryptologic Museum before arriving at the capital to experience iconic sites including United States Capitol, Lincoln Memorial, Reflecting Pool, and Washington Monument.
After this stopover, keep heading further south into Virginia, where you can sit back and relax in Myrtle Beach, with its laid-back coastal charm.
Journeying south along the coastline will lead you past Charleston and from here on, you can follow the same directions as the Inland Route to reach Florida.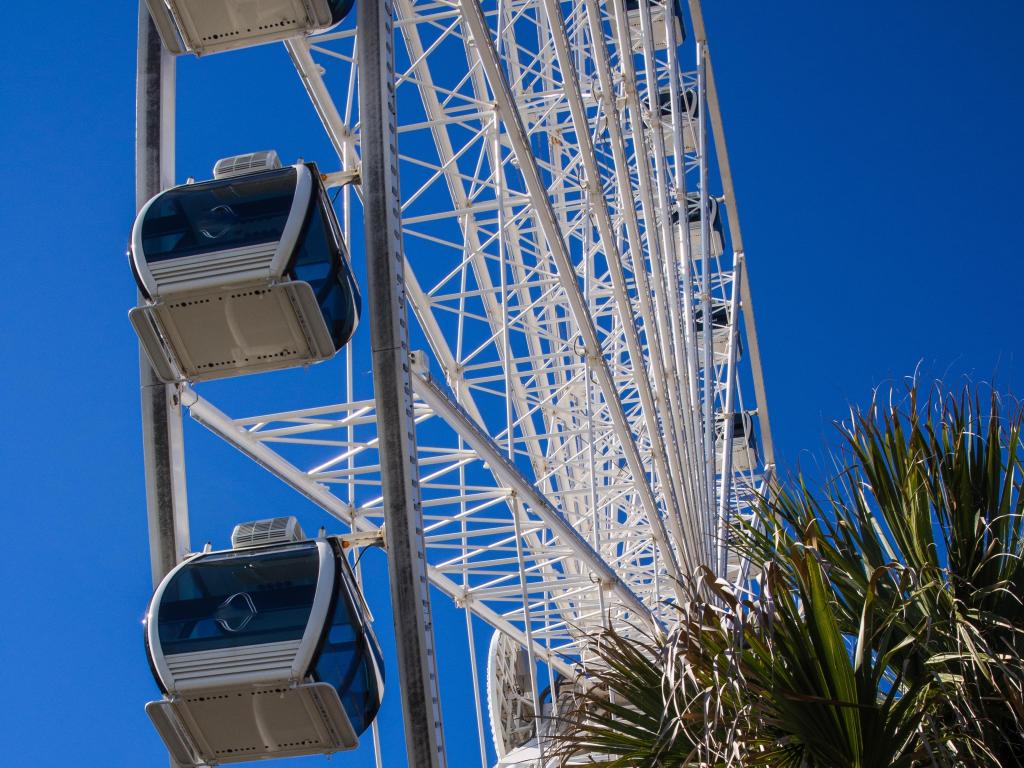 Best places to stop between Ottawa and Florida
The journey from Ottawa to Florida is absolutely packed with exciting and scenic sites to see along the way. Keep reading to see some of our favorite places to stay en route, take a breather, and explore a little more.
You will be blown away by Blowing Rock
Blowing Rock is perfectly positioned as a short detour from Asheville, around two-thirds of the way into the Inland Route, and is a scenic haven in North Carolina's Blue Ridge Mountains.
The star of this stopover is The Blowing Rock itself and North Carolina's oldest tourist attraction. Named after the cliff overlooking Johns River Gorge, legend has it that the upward gusts of wind here can make lightweight objects thrown off it float back to you.
This peculiar phenomenon is so distinct that it's said snow sometimes appears to fall upside-down!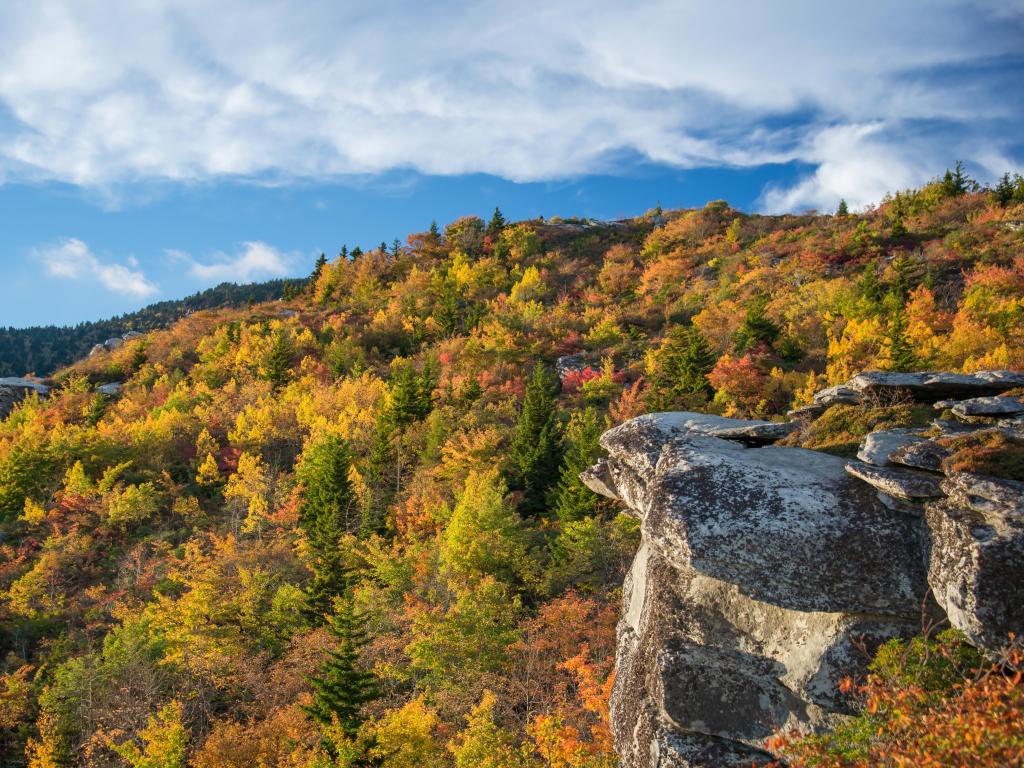 Also, make sure to stop at Moses H. Cone Memorial Park, with miles of carriage roads to explore on foot or horseback. Feel like you are stepping back in time with a stop at the historic Flat Top Manor and bustling craftsman center here.
During your visit to Blowing Rock, we recommend staying a night or two at The Manor. Located at the heart of Blowing Rock, it's a stone's throw from popular destinations, and what better way to start your day than enjoying freshly baked pastries and coffee from the on-site coffee house.
Annie Cannon Gardens is just 800 yards away from the hotel, or the renowned Blowing Rock landmark, a mere 1.7 miles. When evening arrives, you can also take a leisurely stroll to the local eateries, coffee shops, and bars.
World-renowned wonders in Washington DC
Take the New York Route, and Washington, DC, is an ideal stopover around halfway along this journey.
The centerpiece of this route is, without a doubt, the iconic White House. Not just the official residence and workplace of the US president, it is a globally recognized building and quite a sight - not the only one either.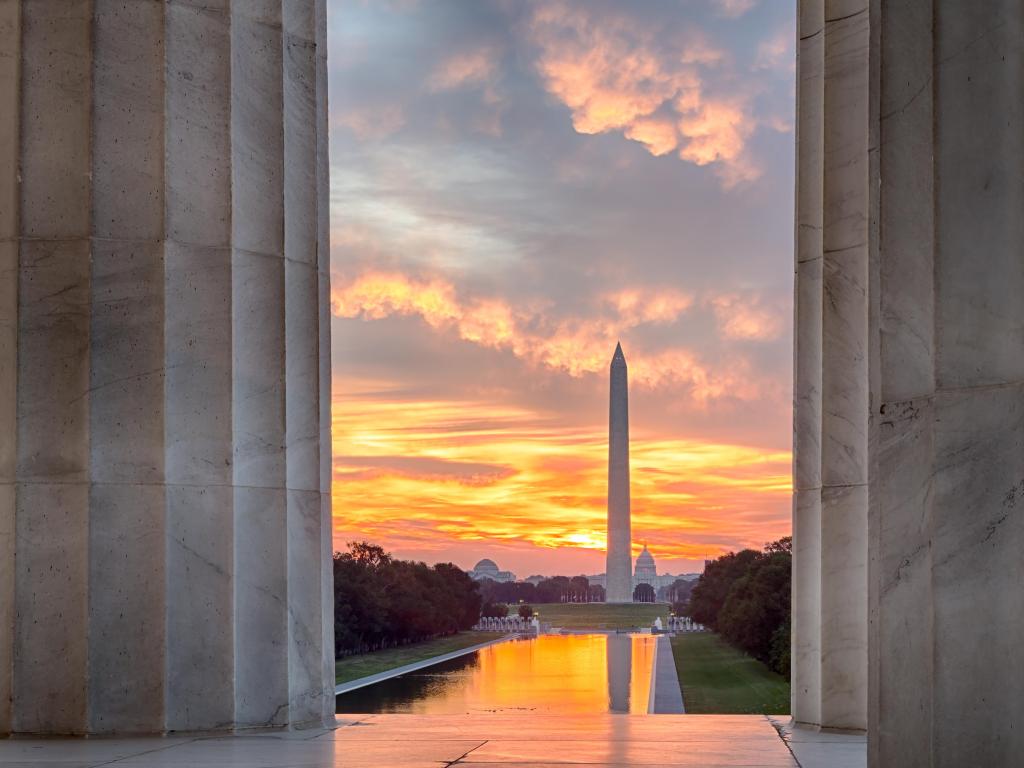 Stretching out before you is The National Mall, dotted with the Washington Monument, Lincoln Memorial, and poignant World War II Memorial. It is a visit you'll never forget.
Adding a dash of beauty to the city sites are the iconic cherry trees, gifted by Japan in 1912. These trees are not just a visual treat but are safeguarded and revered each year at the National Cherry Blossom Festival.
With so much to see and do, staying over is a must and citizenM Washington DC Capitol is the place to rest your head. This vibrant, artistic hotel provides an exceptional stay, where you can unwind in the chic rooftop outdoor lounge with views of Capitol Hill.
Super close to many of the city's top attractions, just 450 yards away, you will find the Smithsonian National Air and Space Museum, or just a short 800-yard stroll will lead you to The National Mall.
Where to stay when you reach Florida
Florida is widely celebrated as the "Sunshine State" with expansive sandy shores, mystical Everglades, and magical Walt Disney World - an unmissable and memorable destination.
There sure is fun to be had in the Florida state, but if you decide to commute on an elephant to a parking spot, remember to feed the meter. This peculiar law, a remnant from circus-laden times, will surely bring a smile as you imagine gigantic animals taking up parking spaces!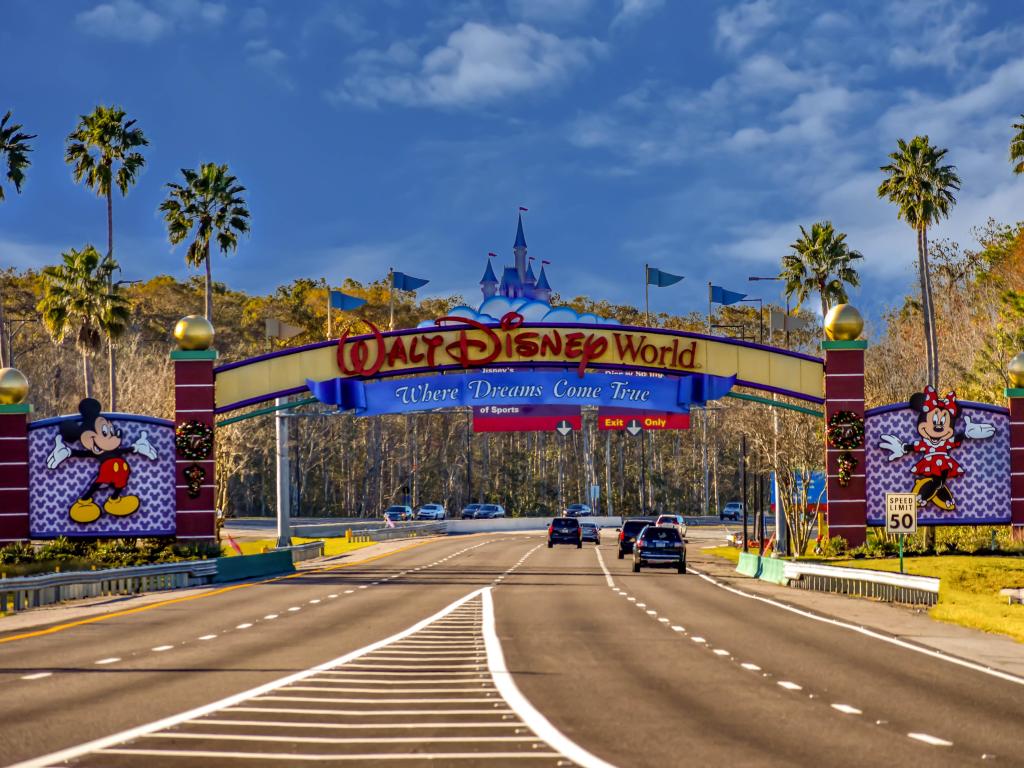 Just a stone's throw from Florida's must-visit spots lies the TownePlace Suites by Marriott Orlando Downtown. Here, guests are welcomed with an invitation to explore the local attractions using the hotel's complimentary bikes.
After a day of discovery, unwind at the rooftop swimming pool before enjoying a BBQ in the outside lounge area. Mornings at the TownePlace Suites start with a delicious continental breakfast, setting you up perfectly for your adventures ahead.
Things to see on a road trip from Ottawa to Florida
There are so many amazing places to see and explore as you make your journey from Ottawa to Florida. Check out our suggestions of things to do as you head towards the Sunshine State; our highlights are listed below.
Inland Route
Brockville Railway Tunnel - Canada's first railway tunnel, the Brockville Railway Tunnel runs beneath the city of Brockville, featuring a remarkable light show inside its limestone walls.
1,000 Islands Tower - Located near the U.S.-Canada border, the 1,000 Islands Tower offers breathtaking panoramic views of the St. Lawrence River's archipelago from its observation decks.
Niagara Falls - One of the world's most iconic natural wonders, Niagara Falls is a majestic series of waterfalls straddling the U.S.-Canada border, drawing millions annually with its sheer power and beauty.
Cave of the Winds - Situated near Niagara Falls, this attraction provides visitors an up-close experience of the falls, complete with wooden walkways and soaking mist.
Buffalo and Erie County Botanical Gardens, Buffalo - A historic greenhouse complex in Buffalo, this site showcases a diverse collection of plants from around the world, housed in stunning Victorian-style domes.
Barcelona Lighthouse - Overlooking Lake Erie, the Barcelona Lighthouse stands as a historic beacon, accentuating the beautiful shoreline of New York's Chautauqua County.
Duquesne Incline - This historic inclined plane railroad in Pittsburgh offers a nostalgic ride with spectacular city views at its summit.
Linn Cove Viaduct, Boone - An engineering marvel, this winding bridge graces North Carolina's Blue Ridge Parkway, offering panoramic views of the Appalachian Highlands.
Crabtree Falls, North Carolina - One of the tallest cascades east of the Rockies