Road Trip from Page, Arizona to Las Vegas
The incredible road trip from Page, Arizona to Las Vegas is a jaw-dropping extravaganza: transporting you through a world of vivid red rocks, incredible forests, serene lakes, and unbelievable national parks and monuments.
The 490-mile road trip from Page, Arizona to Las Vegas takes about 8 hours, and you can see Grand Staircase-Escalante and Cedar Breaks National Monument, Bryce Canyon and Zion National Parks, Dixie and Kaibab National Forests, Grand Canyon, Lake Mead and Hoover Dam.
If you are an avid explorer with a penchant for natural landscapes and national parks then this road trip is absolutely for you. Keep reading to see where we suggest visiting and stopping off along this epic journey.
How far is Las Vegas from Page, Arizona, and how long will the road trip take?
Comparison of road trip routes between Page, Arizona, and Las Vegas

| Route | Distance | Driving Time |
| --- | --- | --- |
| Grand Canyon Route | 490 miles | 8 hours 15 minutes |
| Utah National Parks Route | 650 miles | 12 hours |
The Utah National Parks Route from Page, Arizona, to Las Vegas, is absolutely brimming with national parks, monuments and forests, covering 650 miles and taking around 12 hours to complete.
Travel along the memorable Grand Canyon Route and it will take you around 8 hours to cover 490 miles of impressive, exciting scenery.
To make the most of the national parks, forests and towns en route we suggest allowing 3-4 days for this road trip. Read on to see all the best places we suggest to stop at and admire as you head towards glitzy Las Vegas.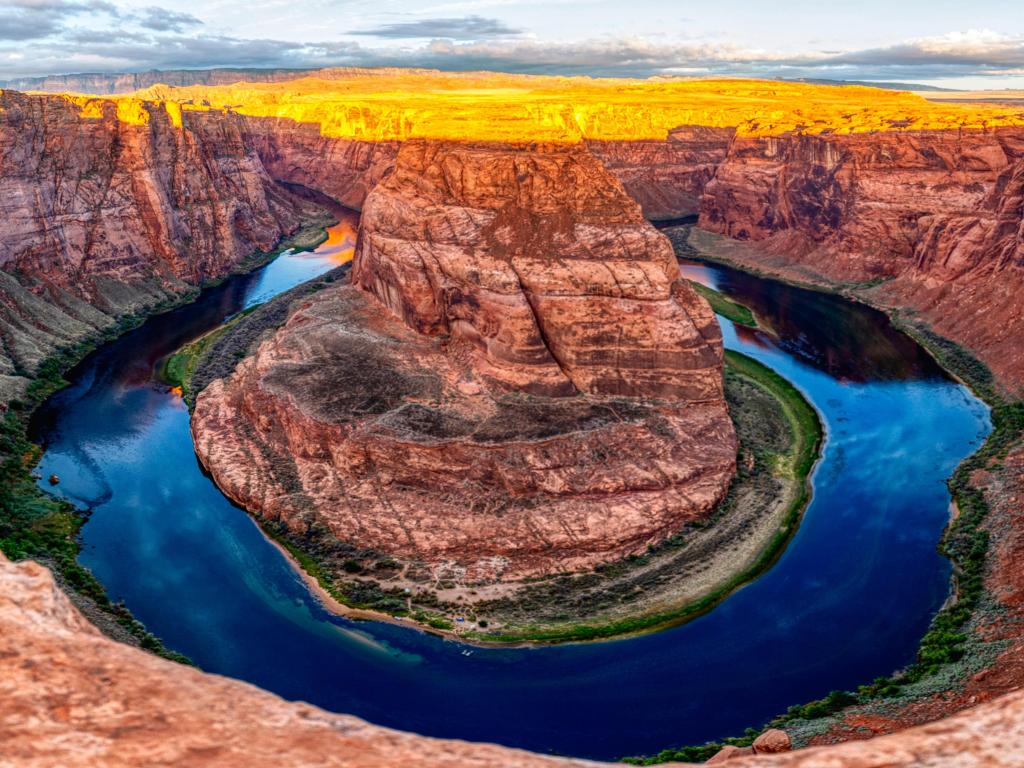 Best road trip route from Page, Arizona to Las Vegas
Head out of Page, Arizona, and you are in for a treat, with this amazing road trip spanning bucket-list stop offs, jaw-dropping landscapes, and memorable towns. It really is a feast for the eyes.
Travel along the Utah National Parks Route and this epic route passes some of the most renowned and beautiful natural phenomena, forests and national parks along the way, where colorful rocks, lush woodlands and amazing views greet you on every corner.
The alternative Grand Canyon Route you know is going to tick so many boxes, with a visit to the iconic red rock formations a memorable experience. This beautiful scenic journey is also balanced with quick small town stop-offs and hiking opportunities.
Utah National Parks Route
After leaving Page take the US-89 pass the colorful sandstone rock formations at Grand Staircase-Escalante National Monument, then coral-colored dunes and forests of Kanab's Coral Pink Sand Dunes State Park.
Following the US-89 then UT-12 you will then arrive at Bryce Canyon National Park, taking this route to reach Capitol Reef National Park and Dixie National Forest, both worth a lengthy visit and stop-over for exploring.
Afterwards head north along UT-24 before taking UT-62 and Interstate-15 (I-15) towards Cedar City to explore the limestone valleys of Cedar Breaks National Monument, and world-renowned Zion National Park.
After an amazing visit to Zion, jump back on I-15 where you are greeted by Beaver Dam Wash National Conservation Area, Moapa Valley and Valley of Fire State Park, all before you arrive in buzzing Las Vegas.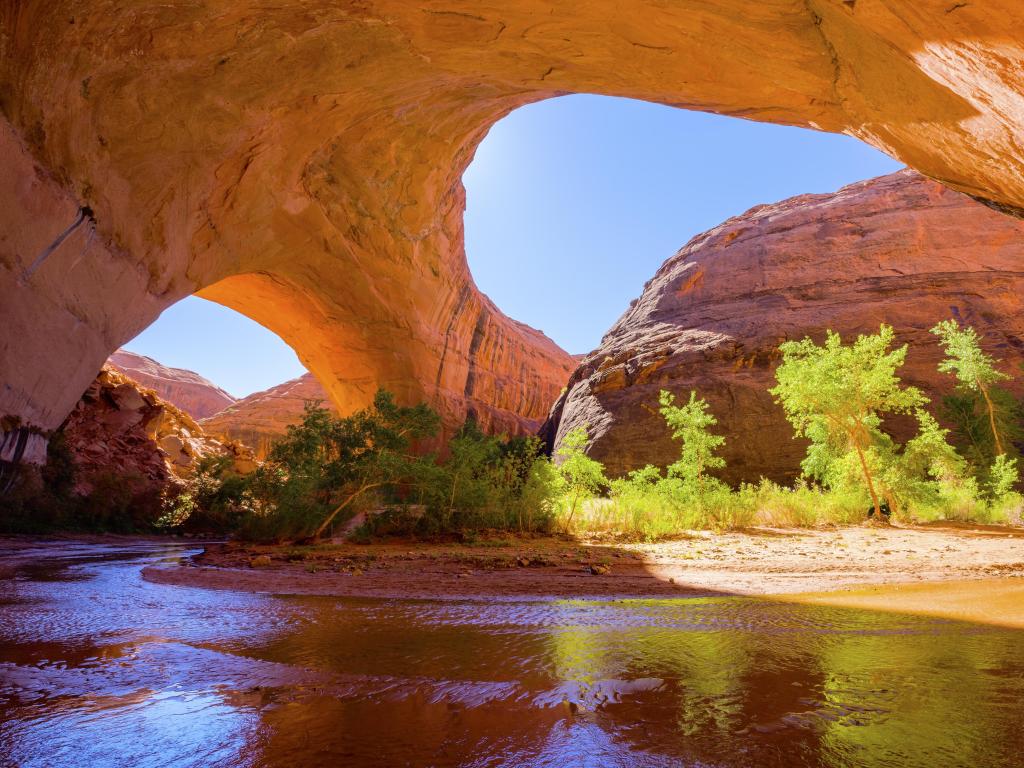 Grand Canyon Route
Take the Grand Canyon Route, and you will travel away from Page south along US-89, with a first stop off at Flagstaff to explore the local sights and memorable Grand Canyon visit.
Following then the Historic Route 66, and marveling at the memorabilia you find at Seligman and Kingman, continue then along the US-93 where a stop at Dolan Springs and then iconic Hoover Dam in Boulder City can be enjoyed.
Just before Las Vegas make sure to stop off at America's largest national recreation center, Lake Mead, and wander through the petroglyphs found at Sloan Canyon National Conservation Area. A wonderful journey end.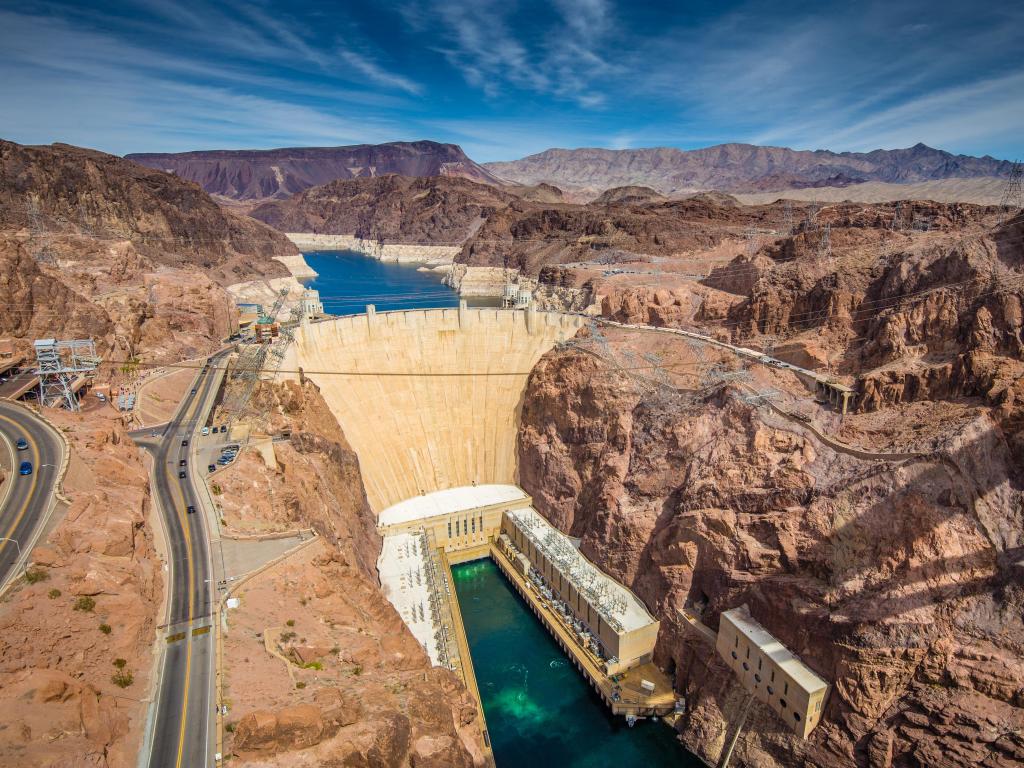 Best places to stop between Page, Arizona and Las Vegas
There are so many incredible sights on this road trip, with amazing landscapes and scenery to enjoy. To really get the most out of this journey to enjoy the scenic and interesting attractions, we have listed a couple of places most definitely worth spending a night or two.
Star gaze in Torrey
If you are looking for an interesting and scenic stop off, close to incredible national parks including Capitol Reef National Park and Dixie National Forest, then look no further than Torrey.
During your stay make sure to visit Torrey Petroglyphs, where you can take an incredible walk along the trails here to see many amazing petroglyphs, getting closer than most other places where they are found.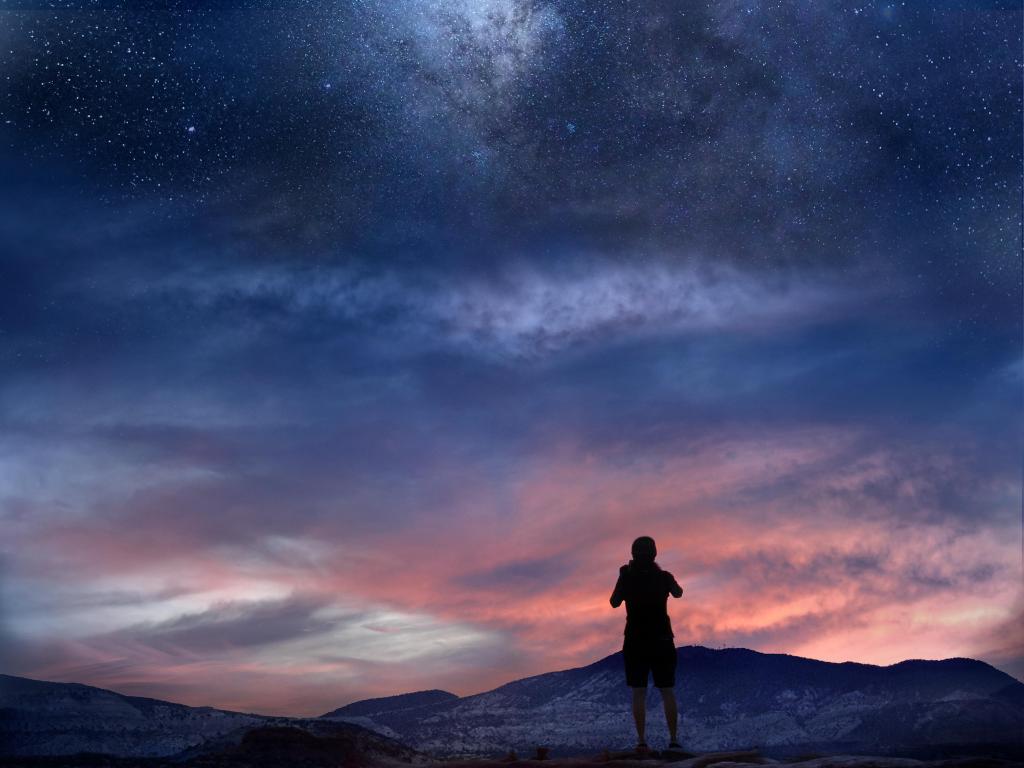 One of only 115 International Dark Sky Places in the world, with minimal light pollution, Torrey is also a great place to explore come night time. Head out one evening to star gaze and you would have never seen a sky like it before.
Afterwards take a rest at the Red Sands Hotel, close to the amazing Capitol Reef National Park and Dixie National Forest. This wonderful hotel has a modern, lodge feel, so sit back and enjoy the incredible mountain views from the beautiful rooms and sun terrace.
Make sure to take a dip in the gorgeous indoor heated swimming pool, with scenic views as you bob around in the water, or head to the wellness center for a massage before jumping into the jacuzzi to unwind.
Before dinner enjoy a local beer or coffee from the on-site bar, the ideal way to relax after a busy day exploring. Then head to the on-site Rock Garden Eatery and Bar.
Explore Flagstaff, the gateway to the Grand Canyon
Around halfway along the Grand Canyon Route you will reach Flagstaff, best known as the "Gateway to the Grand Canyon", local to the famous canyons as well as having plenty of historic and interesting sites too.
Make sure to visit Lowell Observatory, where this renowned attraction can be enjoyed during a daytime or nighttime visit. Famed for the discovery of dwarf planet Pluto, see if you can also spot any new planets through the telescope.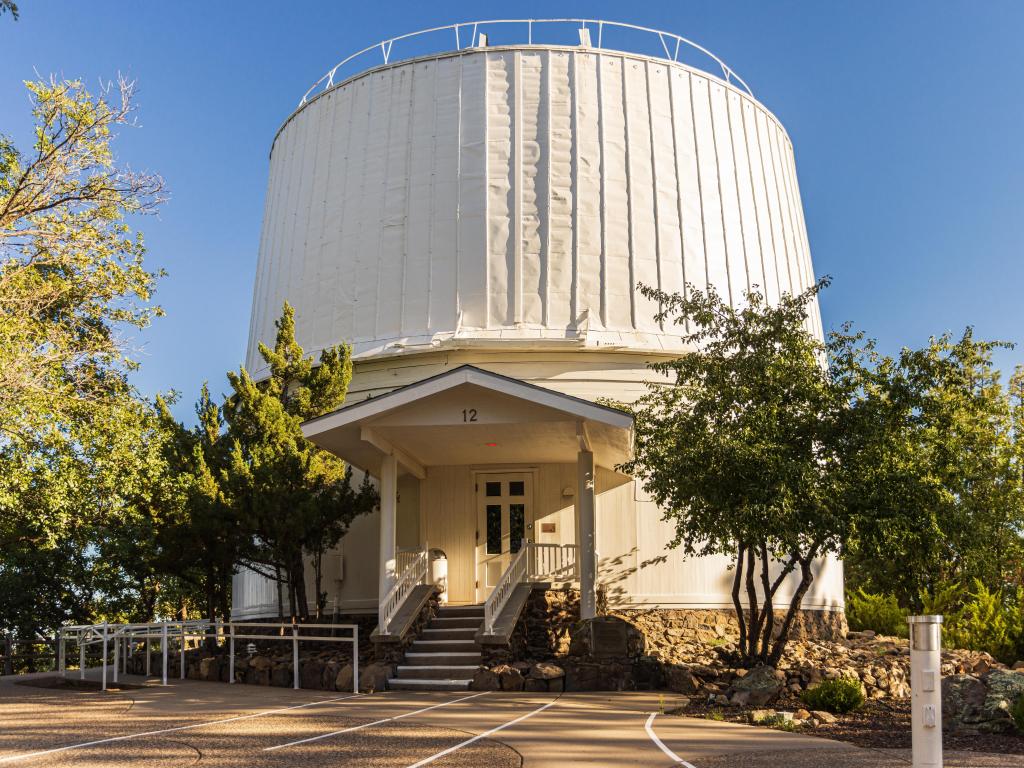 The beautiful Arboretum at Flagstaff is also a great stop off. Spread across 200 acres, this is a beautiful site packed with over 2,500 native plant species to enjoy.
Just outside of Flagstaff the natural phenomenon Grand Canyon can be found. Needing little introduction, this is sure to leave lasting memories. Take a tour via helicopter to really see the gorges from a bird's eye view.
After a busy day of discovery head to the fabulous 4-star High Country Motor Lodge for a night or two, where you can relax in gorgeous spacious rooms with panoramic views.
Make sure to visit the outdoor swimming pool, and relax on the outdoor terrace afterwards, before enjoying the state-of-art fitness center, ideal if you want to stay on the move.
Afterwards book a table at The General Store restaurant for a delicious American feast – just what you need after a busy day.
This hotel is super close to many top attractions including Lowell Observatory, Buffalo Park and short road trip to Grand Canyon, has free parking on-site, and is great for jumping back on the Interstate to continue your road trip.
Where to stay when you reach Las Vegas
What isn't there to do and see in Las Vegas? This one-off destination is exhilarating and surprising, and you need a first-class hotel to match its energy, so make sure to stay at the Las Vegas Hilton At Resorts World.
This incredible hotel right in the center of all the action is packed with plenty to do, including 7 swimming pools, an infinity pool, and unrivalled views over Las Vegas Boulevard.
Want something to eat? Then there are over 40 food concessions to enjoy, which are sure to tickle any taste buds, then enjoy an afternoon shopping spree browsing more than 20 shops within the hotel.
A much-needed date with the spa will give you a chance to wind down and relax, with the beautiful wellness center offering something for everyone.
Things to see on a road trip from Page, Arizona to Las Vegas
The incredible world-class landmarks and scenery you'll see either on the Utah National Parks Route or Grand Canyon Routes mean that whatever road trip you choose you will be in for an amazing adventure.
Keep reading to see some of the most memorable and epic stop offs you can make along the way.
Utah National Parks Route
Grand Staircase-Escalante National Monument - This natural monument is made up of colorful sandstone and amazing formations. Head to both the Escalante Natural Arch and Bridge for great views
Coral Pink Sand Dunes State Park - Stop off in Kanab and you can enjoy a visit this 3,730-acre site teeming with unusual coral-colored dunes, and lush forests for hiking.
Bryce Canyon National Park - There is so much to explore here, and you can understand why it is known as 'Nature's Fairyland'. Marvel at the striking orange hoodoos and impressive amphitheatres.
Capitol Reef National Park - Found in Utah's south-central desert, this treasure trove of a landscape packed with canyons, hills and bridges is worth a lengthy visit of discovery.
Dixie National Forest - From Kanab take the I-89 North to detour to Dixie National Forest. Across nearly two million of beautiful woodland, head to Navajo Lake to see stunning mountain ranges.
Fremont - Known as one of the happiest cities in the US, make sure to spend time in Central Park where you can take the Loop Trail around this man-made 80-acre lake and enjoy wildlife spotting en route.
Cedar Breaks National Monument - Stop at Cedar City to explore this monument, comprising of a deep valley packed with unusual limestone rock structures made up of vibrant orange and red colors.
Zion Canyon Visitor Center - Just before Zion National Park stop off at Springdale to first see the visitor center, where you can work out the best trail to take and use the services ahead of your adventure.
Zion National Park - Zion National Park has something for everyone where you can encounter some of the best landscapes in the world. Make sure to walk along the 'Zion Narrows' footpath, which is exhilarating, before heading to the Virgin River to cool off with a swim. If you'd like to hike up to Angels Landing, you will need a permit and will need to make a reservation. Check the Zion National Park's website for more details.
Beaver Dam Wash National Conservation Area - This scenic area spread over 63,500 acres is great for hiking and biking. Watch out for the Joshua Trees dotted across the landscape
Moapa Valley - The scenic valley is ideal for a leg stretch, with many great trails around this very scenic refuge.
Valley of Fire State Park - Thought of as one of the best landmarks to visit near Las Vegas, the stripy rock formations and canyons are jaw-dropping, so stop off during your drive to get a closer look.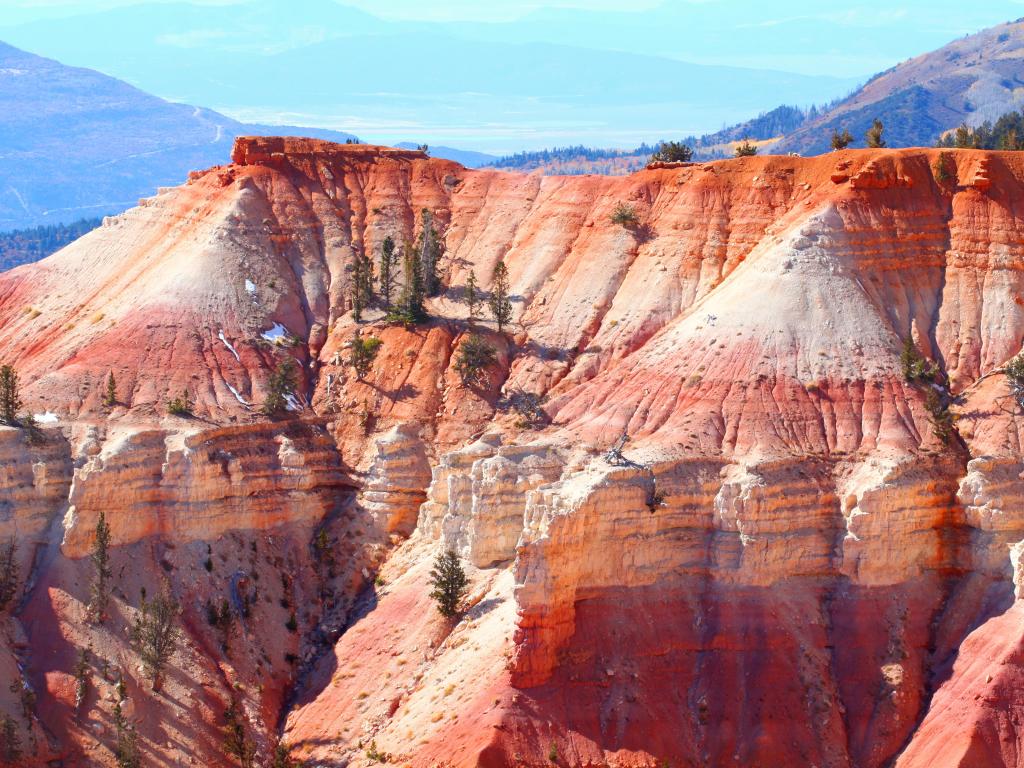 Grand Canyon Route
Flagstaff - Popular due to its close proximity to the Grand Canyon, this area is not only a great gateway to the red rocks, it also has plenty of its own attractions such as observatories and historical sites.
Kaibab National Forest - Spread across 1.6 million acres, hiking fans will enjoy reaching the summit of Kendrick Mountain before heading back to the camp for an evening of rest under the stars.
Grand Canyon - Tick this amazing landmark off of your bucket list, where you can step amongst the amazing rock formations that are thought to be over 2 billion years old.
The Historic Seligman Sundries - Quirky stop off in Seligman, admire the Route 66 merchandise, grab a coffee, and get back on the road
Kingman - With Kingman located on Route 66, there are a large range of museums here displaying Route 66 memorabilia, and for a short stop off after the Grand Canyon, it's an ideal spot.
Dolan Springs - The perfect pit stop for a leg stretch, with views of the Joshua trees and mountains to enjoy.
Hoover Dam – This incredible dam is at Boulder City, found between Arizona and Nevada. Walk over the dam for incredible views, enjoyed by thousands every year, but be patient if you visit during peak holidays.
Boulder City / Hoover Dam Museum - Located inside Boulder Dam Hotel, enjoy a whistlestop history lesson into the area and structure, learning more about why and how it was built.
Lake Mead National Recreation Area - America's largest national recreation center, there is plenty to see, so why not begin with a cruise across 290 square miles of waterway to enjoy the beautiful area.
Sloan Canyon National Conservation Area - The petroglyphs, carvings on the rock faces, are dotted throughout this conservation area – there are thought to be more than 300 in total. A visit here will feel like stepping back in time, where you can learn more about this ancient art.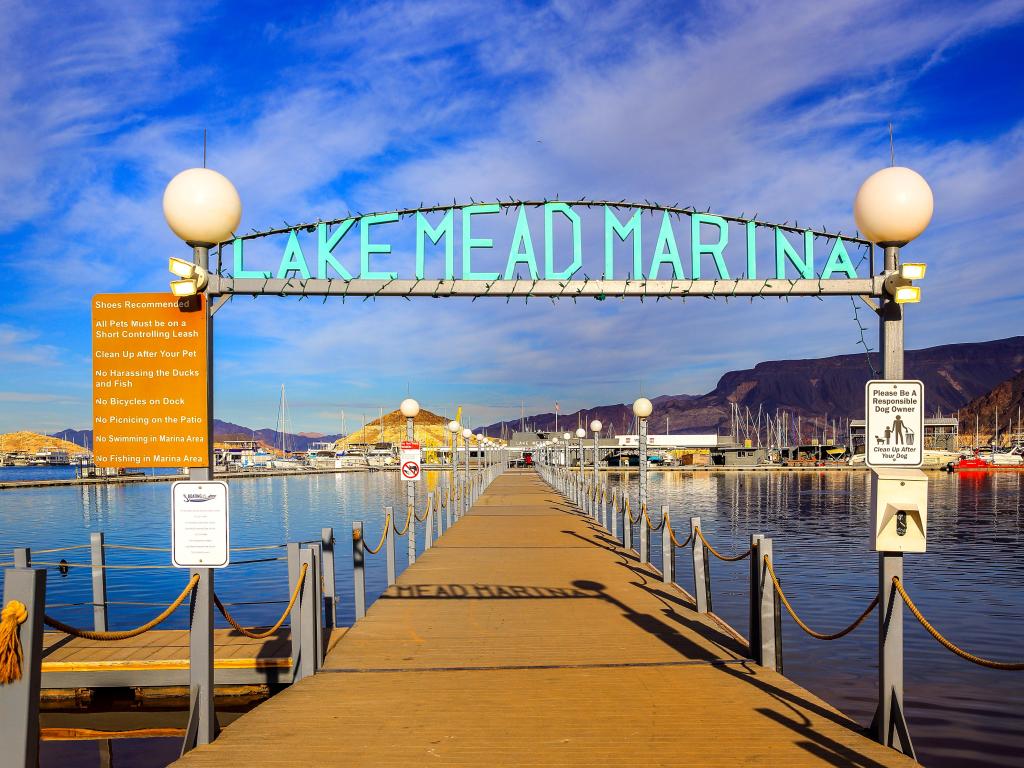 Best time to go on a road trip from Page, Arizona to Las Vegas
There is so much happening in Las Vegas that it is a year-round destination. There are plenty of indoor attractions to escape the heat, or the cold, so regardless of when you visit you can have fun.
However, as the weather in Las Vegas can vary wildly, outdoor activities in the peak summer or coldest winter months is going to be a lot less enjoyable, so pack and plan accordingly.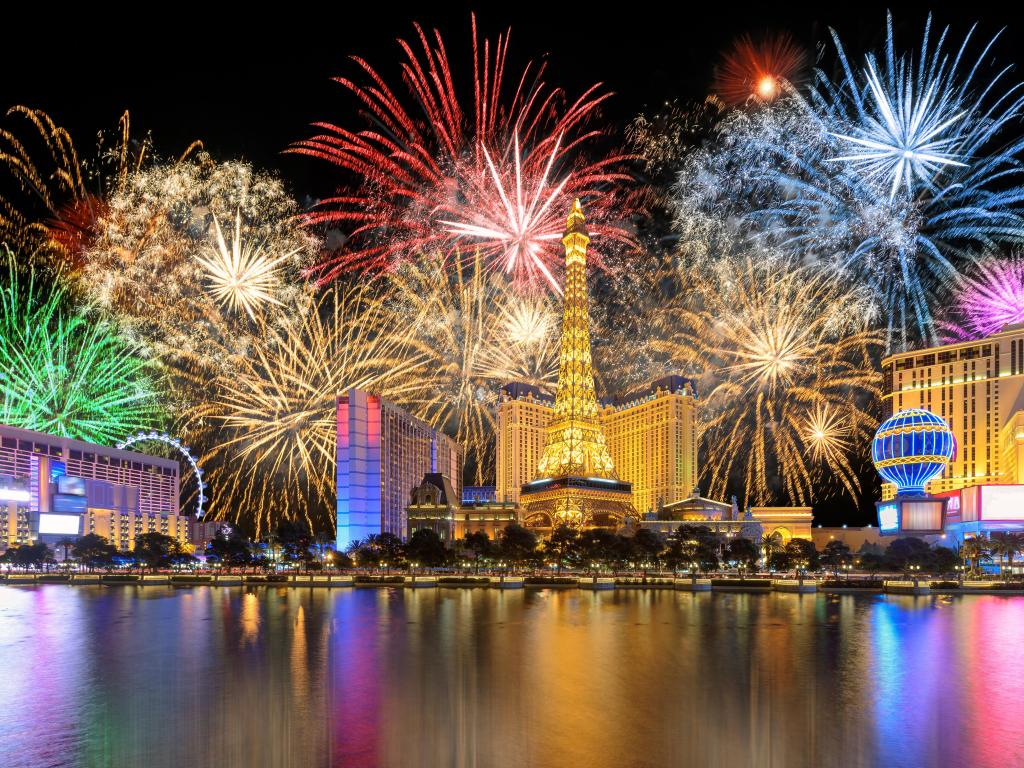 Las Vegas can get very hot and humid in summer, with temperatures around 100 degrees Fahrenheit. The hot conditions mean that it is a less popular time to go, so grab a good deal but just pack plenty of suncream!
Generally, winters in Las Vegas, leading up to Christmas and just after, are quieter. It is colder, with temperatures around 58 degrees Fahrenheit, so just make sure to pack plenty of layers.
If you decide to visit Las Vegas in March to May then temperatures can be building up to around 75 degrees Fahrenheit. This makes activities both inside and outside very popular. Likewise, in the fall the temperatures are also mild.
These are the busy months where most tourists are arriving, making the most of the warmer evenings to wander the Strip. However, accommodation and activities are at a premium, so make sure to book ahead to get a good deal.