Road Trip From Phoenix to Los Angeles
For an unforgettable journey that combines arid deserts and lush forests, look no further than the amazing road trip from Phoenix to Los Angeles. From abandoned towns and red rock formations to towering skyscrapers and lush-green forests, this trip really has it all.
The 370-mile road trip from Phoenix to Los Angeles takes 6 hours 30 minutes of driving. Places of interest on the way include Joshua Tree National Park, Salton Sea, San Bernardino and Angeles National Forests, as well as Quartzsite and Palm Springs.
There are countless other fabulous sights and attractions on this relatively easy drive, so carry on reading to the bottom to ensure you fully know what is out there!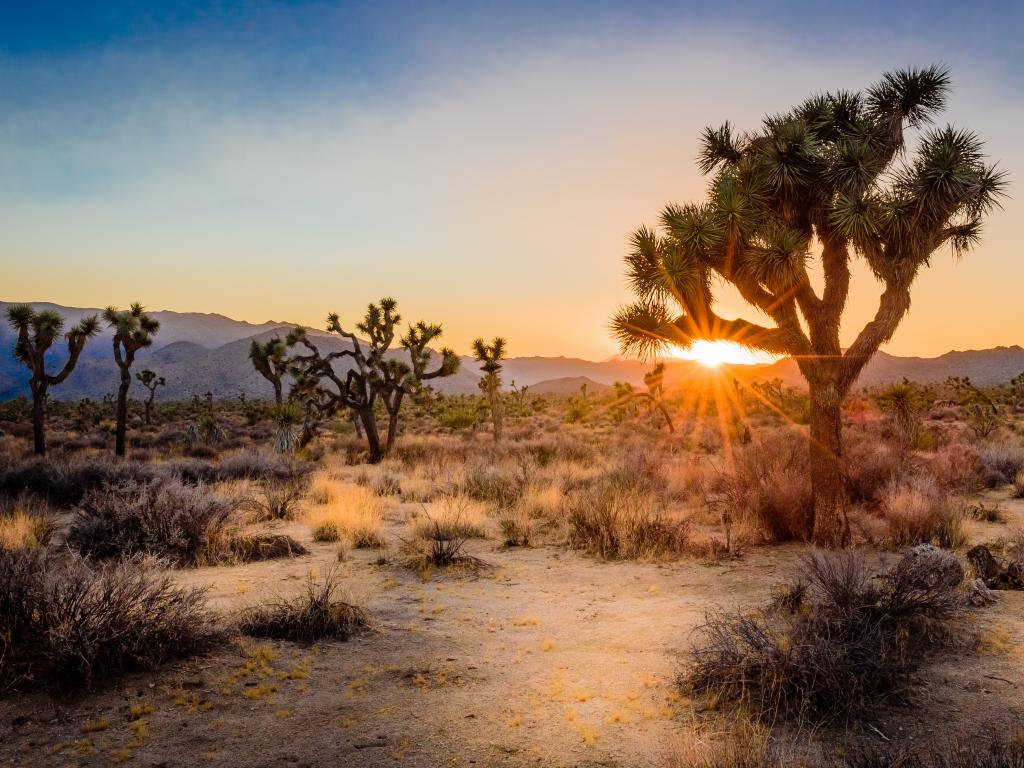 How far is Phoenix To Los Angeles and how long will the road trip take?
Spanning around 370 miles, the road trip from Phoenix to Los Angeles will take about 6 hours and 30 minutes of pure driving time.
Much of the drive takes place through the Mojave & Sonoran Deserts, where you will be hard-pressed to spot many other cars, so even if you left around lunchtime, you could still easily get to Los Angeles in time for dinner and an evening out.
That said, the high temperatures throughout most of the year mean you'll probably want to make a few stops, and besides, with so much to see on the way, there's no reason to rush this road trip.
Sticking to the interstate the entire way, most of the drive is extremely straightforward. However, you can expect traffic to ramp up once you reach California, especially around Palm Springs and Los Angeles.
Best road trip route from Phoenix To Los Angeles
The drive from Phoenix to Los Angeles is, for the most part, one straight road along the highway, but there are plenty of things to see and do along the way to keep you entertained.
Best trip route from Phoenix to Los Angeles
From Phoenix, make your way onto Interstate 10 and continue straight, passing Lake Pleasant Regional Park, Estrella Mountain Regional Park, and the Skyline Regional Park.
The Burnt Well Rest Area offers a convenient place to stretch your legs - from there, continue west and pass the White Tank Mountain Regional Park, Kofa National Wildlife Refuge, and Quartzsite before heading across the Colorado River towards Mesa Verde.
The Joshua Tree National Park and Coachella Valley Preserve will be the next landmarks to look out for until you get to the famous resort city of Palm Springs. From there, you will pass by the San Bernardino National Forest and Mt San Jacinto before arriving in Los Angeles.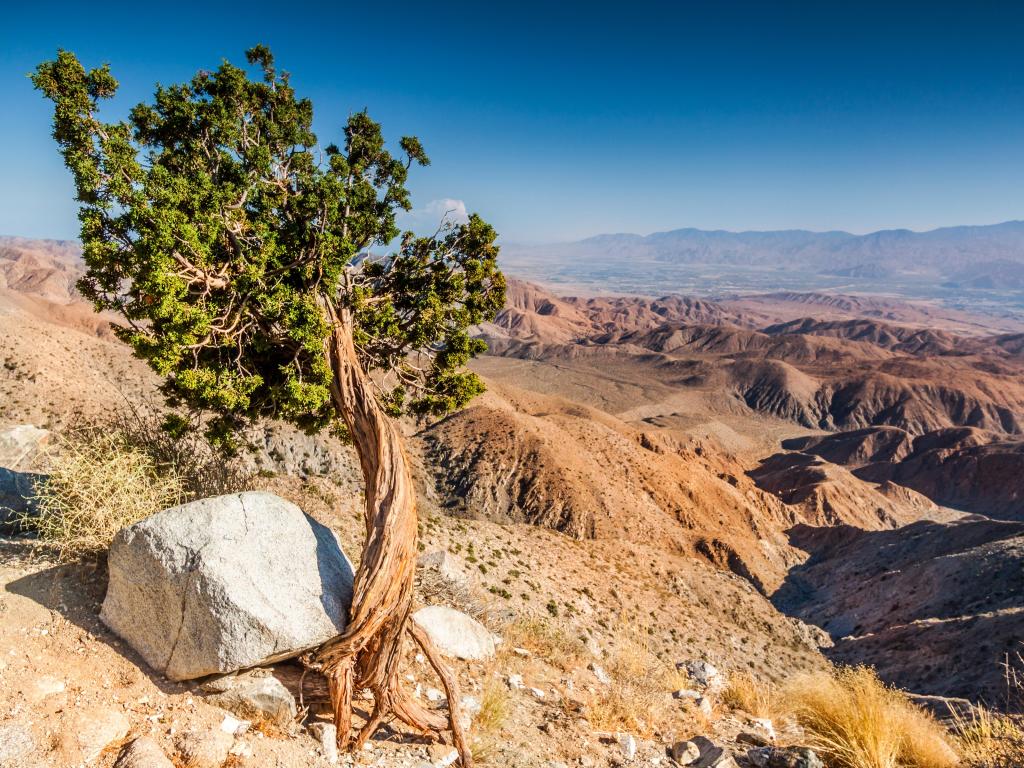 Best places to stop between Phoenix To Los Angeles
If you are considering an overnight stop or two along the way during your road trip from Phoenix to Los Angeles, you have a number of amazing options. With that said, these are some of the best the route has to offer:
Take in the scenery at Mesa Verde National Park
Located in Montezuma County, Colorado, the Mesa Verde National Park is a UNESCO World Heritage Site and national park that is well worth visiting.
Although it's mostly known for its spectacular vistas and not its hotels, staying at The Far View Lodge is the ultimate way to experience the park, owing to its spectacular terrace views and jaw-dropping surroundings.
The rooms are exactly what you need them to be - cozy, inviting, and well-furnished. Every morning, you get to wake up to a glorious sunrise over Montezuma County, so be sure to get up early and take plenty of pictures.
You'll also have your choice of not one but three fabulous on-site restaurants. After charging your batteries, you can go out and have an archeological adventure and explore the park's iconic cave dwellings.
Considering the great location and the level of service, this place is actually on the cheap side, so if you like exploring and just need a place to lay your head for the night, this is the Mesa Verde hotel for you.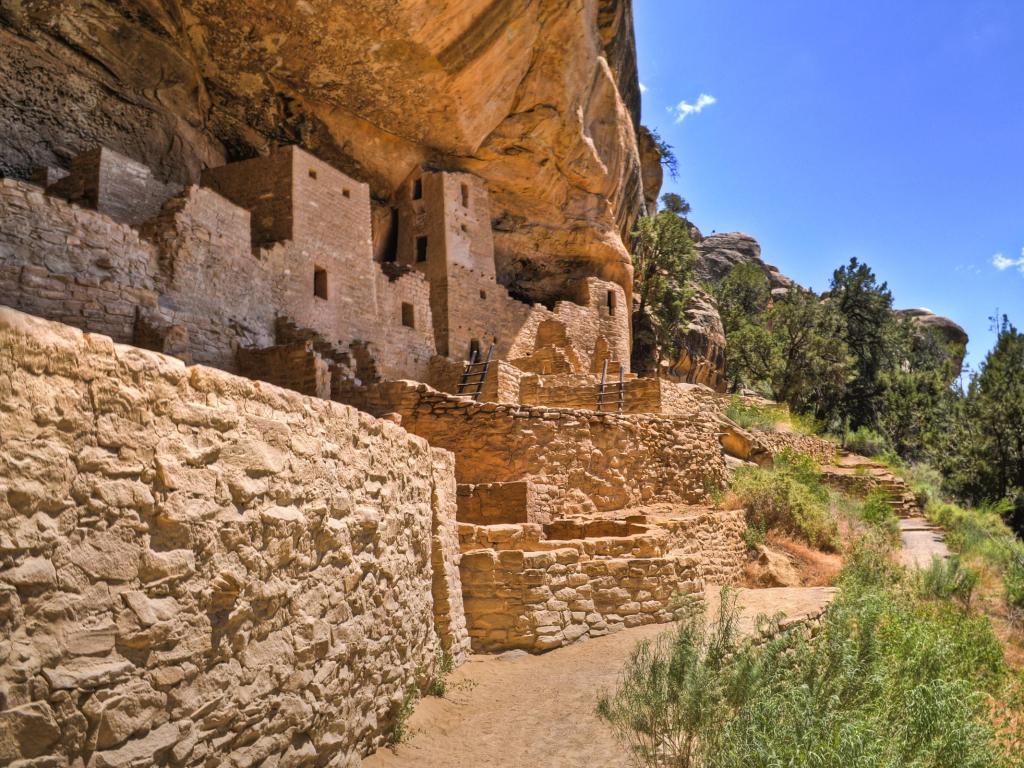 Go celebrity hunting in Palm Springs
Palm Springs is a city you absolutely have to visit during the road trip, and it makes for an amazing place to spend the night too. There are lots of great hotels here, but La Serena Villas beats them out with its amazing interior design and spectacular swimming pool.
Every single inch of the resort's rooms is meaningfully decorated, striking the ideal balance between retro and modern. The exterior is just as stylish, especially the outdoor fireplace with those unmistakable mountain views.
If you want to beat the California heat, your best move would be to relax in the swimming pool and chat up some of the other guests. If you hit it off, you can even move things along to the bar.
Everything you could want to see in Palm Springs is in the general area, but if you want to make things easier on yourself, you can borrow a bicycle from the hotel. Keep your eyes peeled for celebrities - the city is a favorite among the rich and famous for a reason!
The resort is definitely on the expensive side, but that's more than fair as it goes above and beyond to make its guests feel welcome.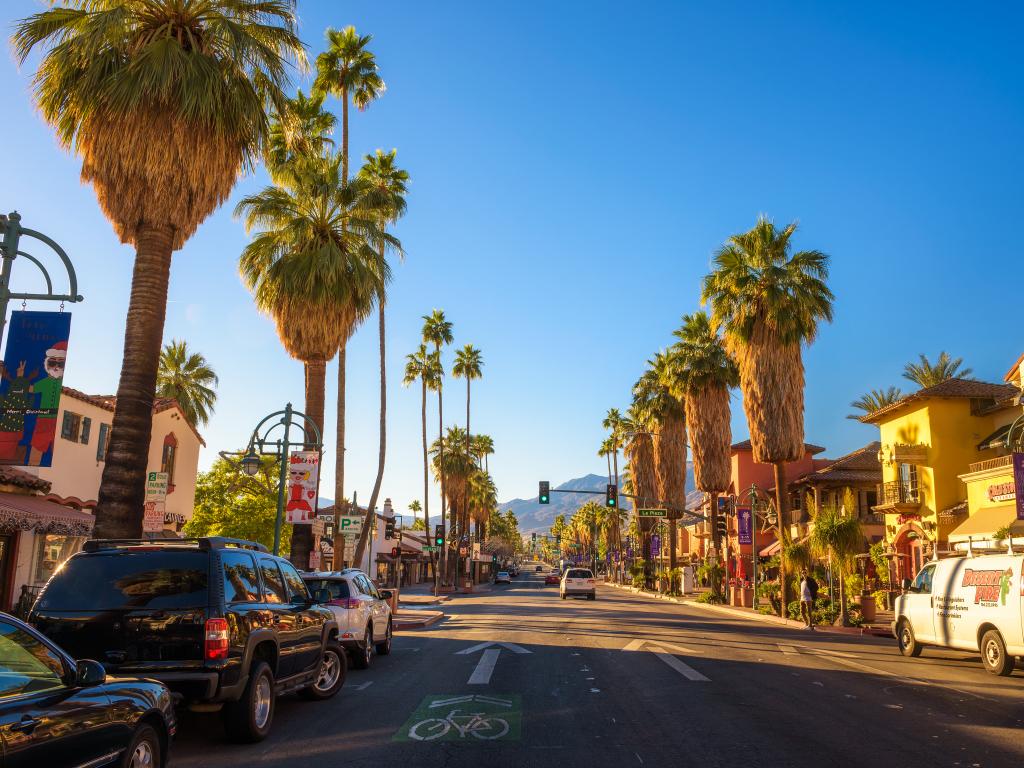 Things to see on a road trip from Phoenix To Los Angeles
There are so many things to see and do on your road trip from Phoenix to Los Angeles that it can be difficult to know where to start. It's next to impossible to list all the attractions on the way, but these are the ones you'll definitely want to visit:
Lake Pleasant Regional Park – A great place to cool off, this major water sports recreational area is popular for scuba diving, water skiing, jet skiing, sailing, windsurfing enthusiasts.
South Mountain Park and Preserve – At over 16,000 acres, this is one of the largest urban parks in North America. It's a great place to picnic, hike, cycle, or just relax.
Estrella Mountain Regional Park – Home of the famous Phoenix Raceway, this spot down by the Gila River is another lovely spot for picnics and outdoor recreation.
Skyline Regional Park – One of the most popular spots for hiking in Arizona, this park offers a variety of trails with varying degrees of difficulty.
White Tank Mountain Regional Park – A rugged and beautiful park of ridges, canyons, and peaks that rise over 4000 feet.
Kofa National Wildlife Refuge – Encompassing over 665,400 acres of the Yuma Desert region of the Sonoran Desert, this fantastic refuge was established in 1939 to protect desert bighorn sheep.
Quartzsite – A charming desert town that hosts a series of gem and mineral-related exhibitions and shows during the cooler winter months.
Joshua Tree National Park – Named after the gorgeous Joshua Trees, this stunning national park lies where the Mojave and Sonoran deserts meet.
Coachella Valley Preserve – A 3,709-acre protected area in the Coachella Valley, this stunning desert landscape houses several near-extinct species indigenous to the region.
Salton Sea – Formed in 1905 when the Colorado River breached an irrigation canal and filled up an ancient basin, Salton Sea is now California's biggest lake. It is also home to some unique, colorful, and unusual art installations.
Palm Springs – The famous desert resort city which boasts plenty of celebrity residents. Known for its hot springs, spas, golf courses, and glitzy hotels.
San Bernardino National Forest – A great place to get in touch with nature, this forest is close to a million acres and features gorgeous pine trees and the Big Bear Lake. It's a lovely spot to fish or hike.
Oak Glen Preserve – Located at the foot of the San Bernardino Mountains, this large, protected area houses a botanical garden & Children's Outdoor Discovery Center. It also has a wonderful network of hiking trails that lead into verdant wetlands.
Mount Baldy – Known for its wonderful skiing and snowboarding terrain, this resort also offers moonlight hikes, zip-lining, and disc golfing, amongst many other fun activities.
Mt San Jacinto State Park – Great for hiking, particularly up to the imperious Mt San Jacinto, this stunning park features beautiful desert and forest scenery you will want to take lots of photos of.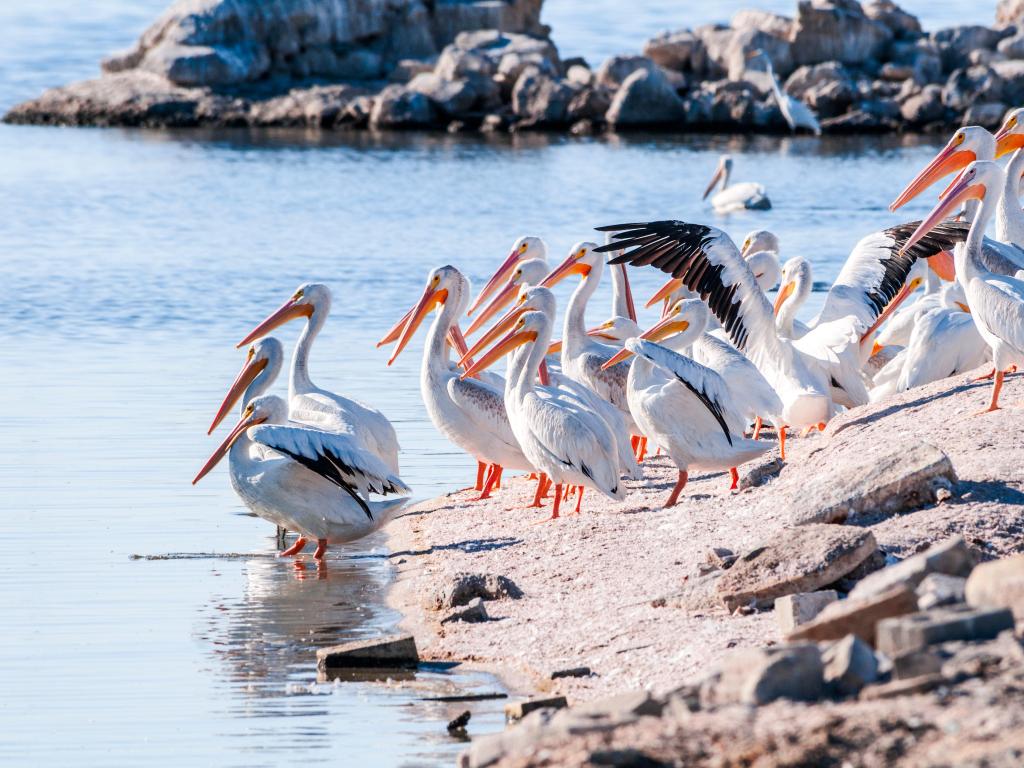 If you have more than a couple of days to spare, a road trip from Phoenix to Los Angeles also offers opportunities for plenty of detours. For example, you can start the trip by detouring south of Phoenix to Tuscon or going north to see Sedona and The Grand Canyon.
Best time to go on a road trip from Phoenix To Los Angeles
When undertaking your road trip from Phoenix to Los Angeles, you will definitely want to keep an eye on the weather, especially if you're not a local and you're not used to the desert climate.
Phoenix is a very hot city, with temperatures often topping 100°F. With that in mind, you should think about setting off on your road trip early in the morning (especially between May and September) to ensure you are not driving too much during the hottest parts of the day.
Given that you will be driving through the desert for much of the trip, you might be well advised to avoid going in the summer months, especially during July and August.
As a general rule, November to April is a very good time to undertake your road trip, especially as many destinations along the way tend to host most of their events and activities then.
Whenever you decide to embark on your road trip, make sure you are fully prepared for the journey. The Sonoran and Mojave Deserts can be challenging places, especially if you pack light or are unfortunate enough to experience car trouble.
Try to ensure your cell phone is fully charged, and prior to entering the desert territories, it's always a good idea to let someone know what you are about to do.