Road Trip from Phoenix to Moab
Are you looking for a truly adventurous road trip that takes you past some of the most unique landscapes of the United States, from hot deserts to mountains, plateaus and canyonlands, and offers you a chance to visit ancient Native American homelands? Then the road trip from Phoenix to Moab is just the adventure for you.
The 550-mile road trip from Phoenix to Moab takes 9 hours to drive non-stop. You can travel via Flagstaff, Grand Canyon and Oljato-Monument Valley. Or take the slower route via Las Vegas, Zion and Bryce National Parks and Dixie National Forest.
There are lots of other amazing stops along this road trip as well. Read on to find out some of our recommendations as to the best routes to take, activities to do and landmarks to see along the way, and best places to stay overnight.
How far is Moab from Phoenix, and how long will the road trip take?
Comparison of road trip routes between Phoenix and Moab

| Route | Distance | Driving Time |
| --- | --- | --- |
| Direct Route | 550 miles | 9 hours |
| Las Vegas Detour | 860 miles | 15 hours 30 minutes |
The road trip from Phoenix, Arizona to Moab, Utah is 550 miles long and takes 9 hours to drive non-stop, when taking the Direct Route.
Alternatively, the Las Veas Detour is 860 miles long and takes 16 hours to drive without stopping.
Seeing that there are numerous world-famous and fascinating natural monuments, as well as a couple of interesting cities such as Flagstaff or Las Vegas to visit along the route, we recommend you take at least four days for this road trip.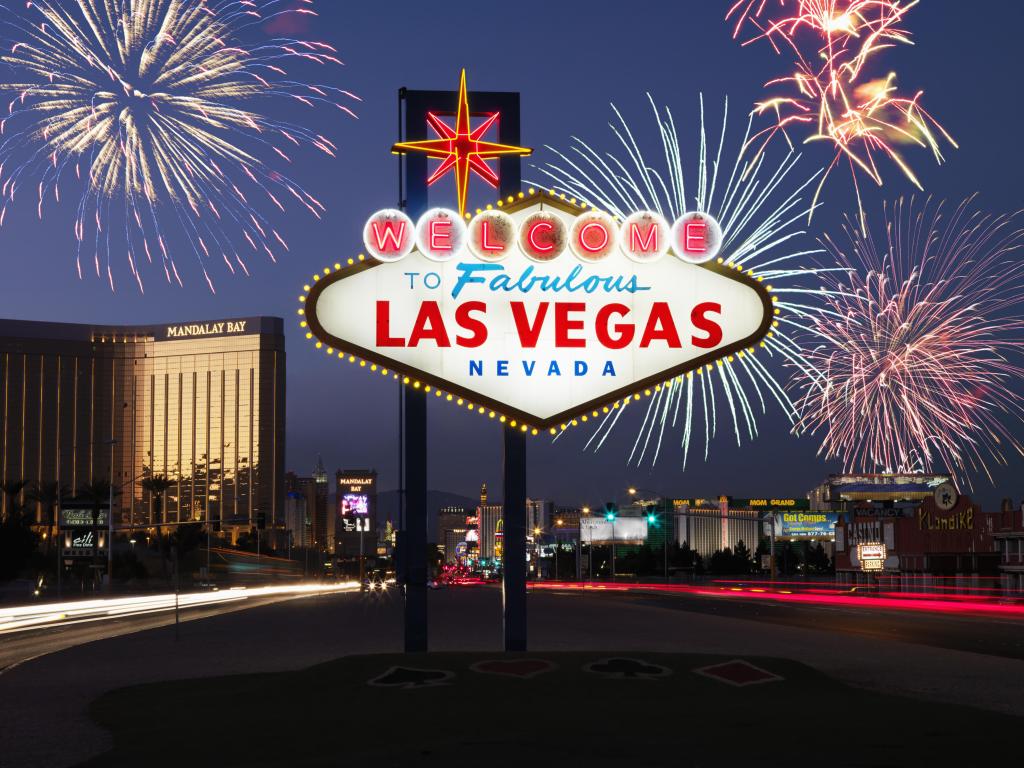 Best road trip route from Phoenix to Moab
You have two route options to choose from. Both of them are full of adventurous spots with spectacular scenery of mountains, canyons and interesting rock formations, and both include some exciting city stops as well. Your choice of route then depends on which particular attractions or landmarks you wish to visit.
The Direct Route takes you from Phoenix to Moab a bit more quickly, and past several naturally and culturally significant landmarks, such as the iconic Grand Canyon, showcasing hundreds of millions of years of geological history, and Monument Valley, a sacred site and important natural area of the Navajo Nation.
You can also stop over at Flagstaff, a laid-back city from where it is great to explore the nearby natural landmarks such as the Grand Canyon and Sunset Crater. In Flagstaff, you will be able to enjoy cultural attractions and outdoor adventures such as skiing.
Or, if you drive along the alternative Las Vegas Detour, you'll get a chance to visit Las Vegas with its many exciting attractions and entertainment venues. You will also be able to make a stop at the majestic Hoover Dam. Here is our guide on everything you need to know about driving on the Hoover Dam.
You'll also get to travel via several of Utah's most famed national parks and nature areas, including Zion National Park, Bryce Canyon National Park, Dixie National Forest and Capitol Reef National Park, all of which showcase some of the most unique landscapes of canyons, buttes and other rock formations found in the US.
Direct Route
Driving this route, you'll first travel from Phoenix to Flagstaff along Interstate 17 (I-17). From Flagstaff, you'll follow I-40 until at Williams, take a north turn towards Grand Canyon National Park.
After visiting the spectacular Grand Canyon, the scenic State Route 64 will carry you onwards on your journey. Turn left at Cameron, and right again onto US Route 160, then US Route 163 north towards Oljato-Monument Valley. You can enjoy exploring this natural landmark of sandstone buttes and stunning rock formations managed by the Navajo Nation.
From Monument Valley, US Route 191 will lead you to Moab. This is a wonderful base for exploring the nearby Arches and Canyonlands National Parks.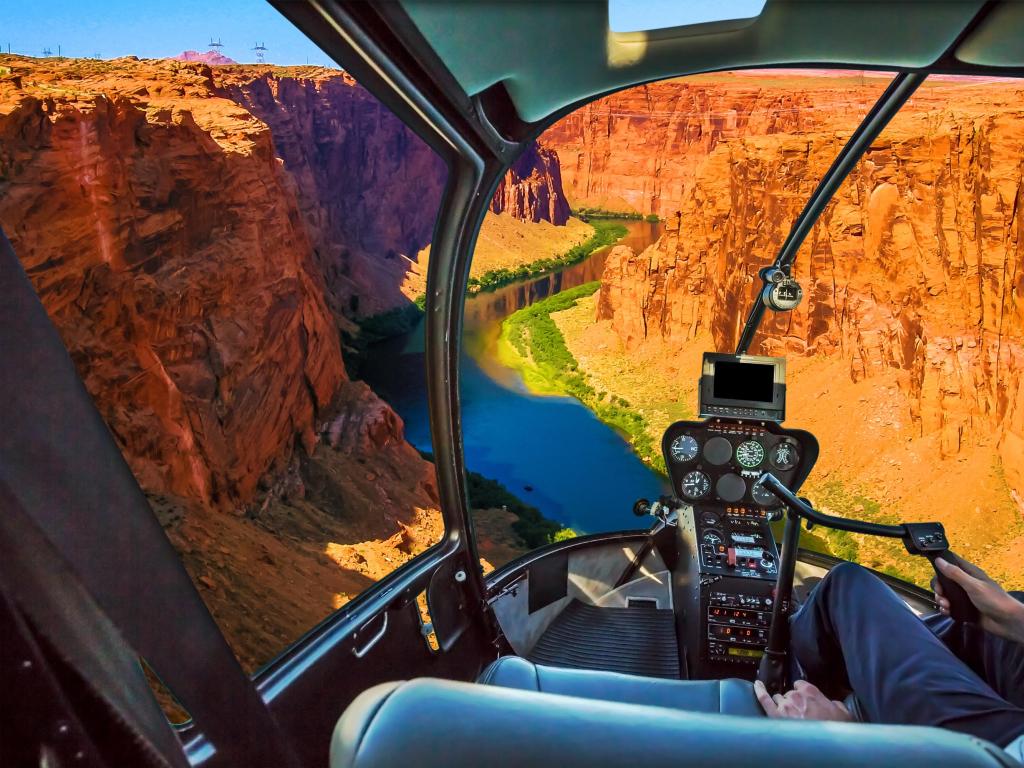 Las Vegas Detour
To travel the Las Vegas Detour, take first US Route 60, turning into US Route 93, northwest from Phoenix. Reaching I-40, follow it westwards and then turn onto US Route 93 again at Kingman. You'll reach Hoover Dam, well worth a stop, and only a few more miles will take you to Las Vegas.
After visiting this "Entertainment Capital of the World", drive northeast. You'll pass by Lake Mead, a beautiful water reservoir formed by the Hoover Dam.
Reaching I-15, turn again northeast, and you'll soon arrive in the area of Utah with numerous national parks and famous natural landmarks. You'll drive through Zion National Park and Bryce National Park.
After Bryce, turn southeast at Koosharem, towards Dixie National Forest. Afterwards you'll follow Utah State Route 24. When you reach I-70, turn east, and then south onto US Route 191 that leads you to Moab.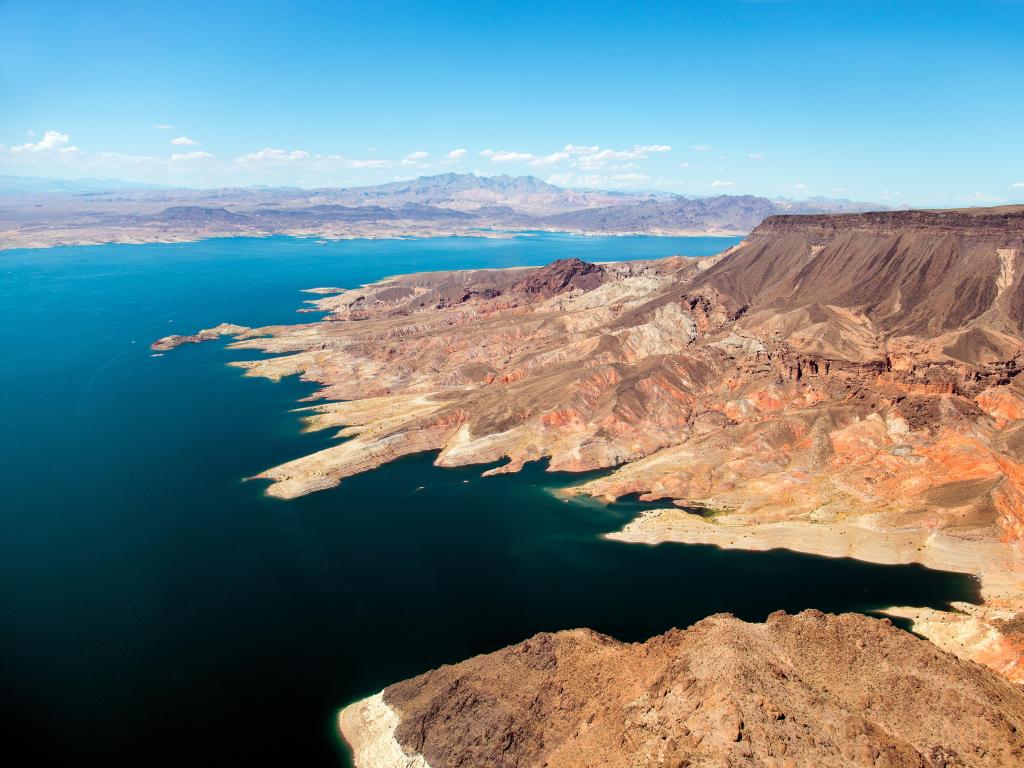 Best places to stop between Phoenix and Moab
There is plenty to see and do on both routes, from visiting breathtakingly beautiful nature areas to exploring towns, cities and villages with rich culture, attractions, and ancient Native American history.
We list here some of the best places to visit and stay overnight on your trip, as well as our favorite hotel recommendations.
Stop over at the laid-back Flagstaff
Flagstaff is located about one-third of the way along the Direct Route. This beautiful city is surrounded by mountains and forests and is a wonderful base for exploring the nearby Grand Canyon National Park, Coconino National Forest, and other natural attractions.
Flagstaff is known for being one major city along the historic Route 66, and it is also known for its wonderful ski resorts. You can still explore the history of Route 66 by visiting various buildings and visitor centers in Flagstaff.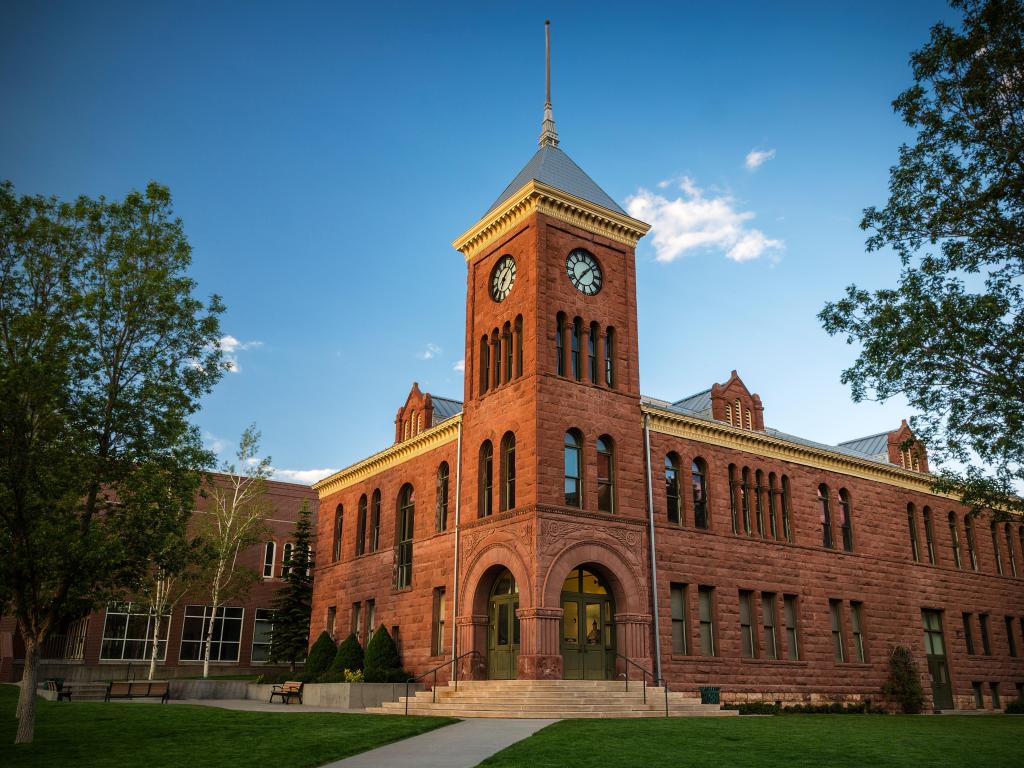 The Museum of Northern Arizona displays artifacts and art of the Colorado Plateau. If you have time, visit the Lowell Observatory, founded in 1894, making it one of the oldest observatories in the US. It is also where the dwarf planet Pluto was first discovered.
Of the natural landmarks, the Grand Canyon is of course one albeit a little further away. You can also easily explore Coconino National Forest, Sunset Crater and Wupatki National Monument from here.
As a hotel recommendation, it is hard to beat Little America Hotel Flagstaff. It is a beautifully decorated hotel, with comfortable, stylish rooms. It has a high-end feel, yet has a relaxed and friendly atmosphere, and a restaurant serving delicious meals and drinks.
The hotel is located close to Flagstaff center, which makes it easy to explore the city's many restaurants and attractions, including the historic Route 66 or several galleries and museums such as the Museum of Northern Arizona.
You will also have access to lovely wood trails right at the hotel, or should you wish to go skiing, well-liked ski resorts are available within a short drive from the property.
A scenic stop at Zion National Park
Utah is known for its many stunning national parks and forests. On the Las Vegas Detour, you'll be driving past Zion National Park and Mt. Carmel Junction is a great base which is about halfway along this route option.
Zion National Park is known for its breathtaking scenery of red-rock cliffs, valleys, and green forests. You can also explore ancient Native American settlement sites here.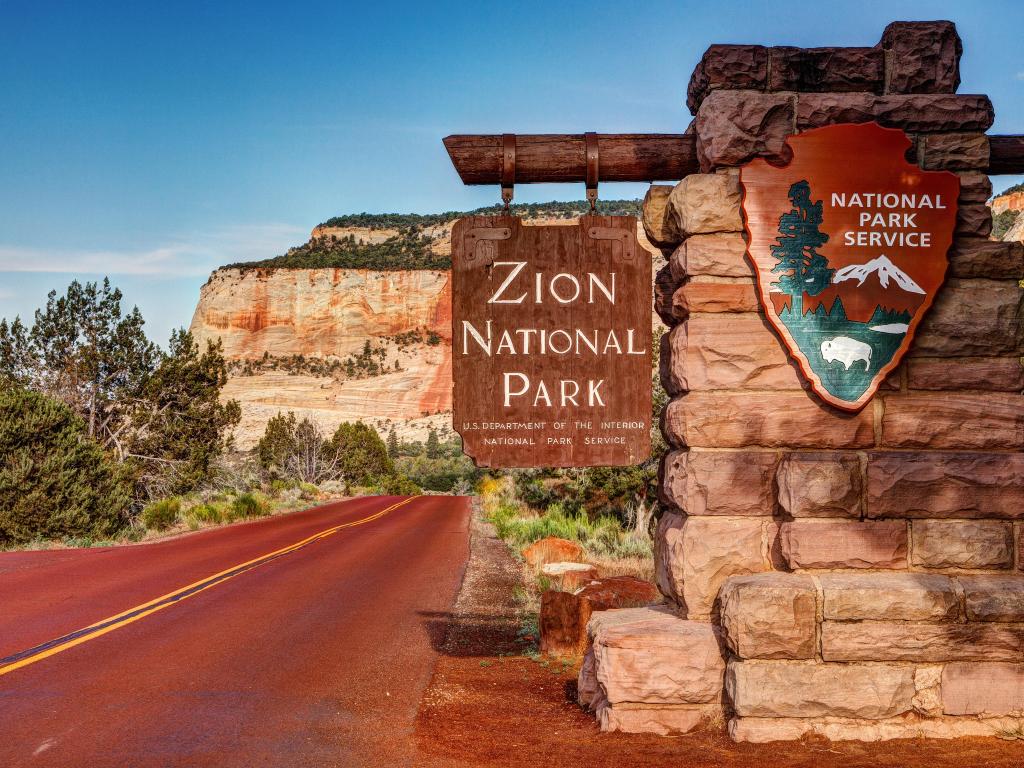 Bryce Canyon National Park nearby is famous for containing the most spiral-shaped rock formations, hoodoos, in the world. You can explore this park also on foot or along a scenic drive from Zion National Park.
In the area near Mt Carmel Junction, you can enjoy horse riding, or take a walk along the many walking trails, such as The Belly of the Dragon or Elkheart Cliffs Slot Canyon trails.
As a place to stay overnight near Zion National Park, we recommend Arrowhead Country Inn and Cabins. This hotel is in a peaceful, quiet and beautiful place, close to Mt Carmel Junction and right along the road taking you past Zion and Bryce National Parks.
The hotel offers cottages and bungalows set on a farm, amid several gardens. The accommodations are cozy and you will enjoy a full breakfast every day, as well as get lunch and dinner at the restaurant on the premises.
The hotel is located between Zion and Bryce National Parks, and thus it is easy to explore both parks from here. There are coffee shops in nearby Orderville, a few miles away. Close to the Inn, you'll also find amazing walking trails, or you can take a self-guided tour of the gardens of the proerty.
Where to stay when you reach Moab
Moab is a wonderful base for visiting the nearby nature areas, especially Canyonlands and Arches National Parks. With much to see and do while in Moab, you'll wish to stay somewhere relaxing and luxurious, from where you can go on exciting day adventures.
Radcliffe Moab is a fantastic hotel option when staying in Moab. This hotel has beautiful modern interiors, comfortable rooms, thoughtful staff, and a lovely on-site restaurant. It also features a stunning outdoor swimming pool, with a heated pool, as well as free parking for guests.
From Moab it is indeed easy to explore the mesmerizingly interesting Canyonlands and Arches National Parks, to view spectacular natural rock formations and canyon landscapes.
Things to see on a road trip from Phoenix to Moab
The road trip from Phoenix to Moab is full of adventure, striking landscapes, unique natural landmarks, and Native American historical sites to visit.
Read on to discover some of our recommendations for the best things to see and do during this road trip.
The Direct Route
Coconino National Forest, Arizona - You'll find a rich variety of landscapes in this high elevation national forest, including deserts, pine forests, alpine tundra and ancient volcanic peaks. You can enjoy the landscapes over a picnic or take in what the area has to offer on a hike, climbing or fishing trip.
Flagstaff, Arizona - Flagstaff is known as a laid-back town, full of small-town charm. It is home to wonderful ski resorts, art, and delicious foods, and you can also explore Native American pueblo sites in the area.
Sunset Crater -Sunset Crater is within the Sunset Crater Volcano National Monument. It formed a thousand years ago in a sudden eruption of lava, and is the youngest in a string of volcanoes belonging to the San Francisco Mountains. It is well worth visiting, to see the amazing crater.
Wupatki National Monument - Wupatki National Monument is home to 2600 ancestral Puebloan sites that are protected. It is possible to view the home sites along a walking trail. This National Monument is a little way off from Flagstaff, but well worth the visit.
Kaibab National Forest, Arizona - Kaibab National Forest is home to diverse wildlife, including bison, deer and coyote, as well as beautiful mixed forests, creeks and lakes. Rustic, old cabins are found in the area that used to belong to forest rangers and are now used as guest accommodation.
Grand Canyon, Arizona - One of the Seven Natural Wonders of the world, Grand Canyon is a spectacular natural formation that depicts geological history of hundreds of millions of years.
Kayenta, Arizona - Just south of Monument Valley, Kayenta is a Navajo Nation town. There are grocery stores, restaurants and motels here, and it is home to the only "township" existing under the laws of the Navajo Nation.
Oljato-Monument Valley, Arizona - Monument Valley is a natural area maintained by the Navajo Nation. You can drive the 17-mile loop, or take a trail of 3 miles, to view the stunning sandstone buttes and striking mesas of this ancient site.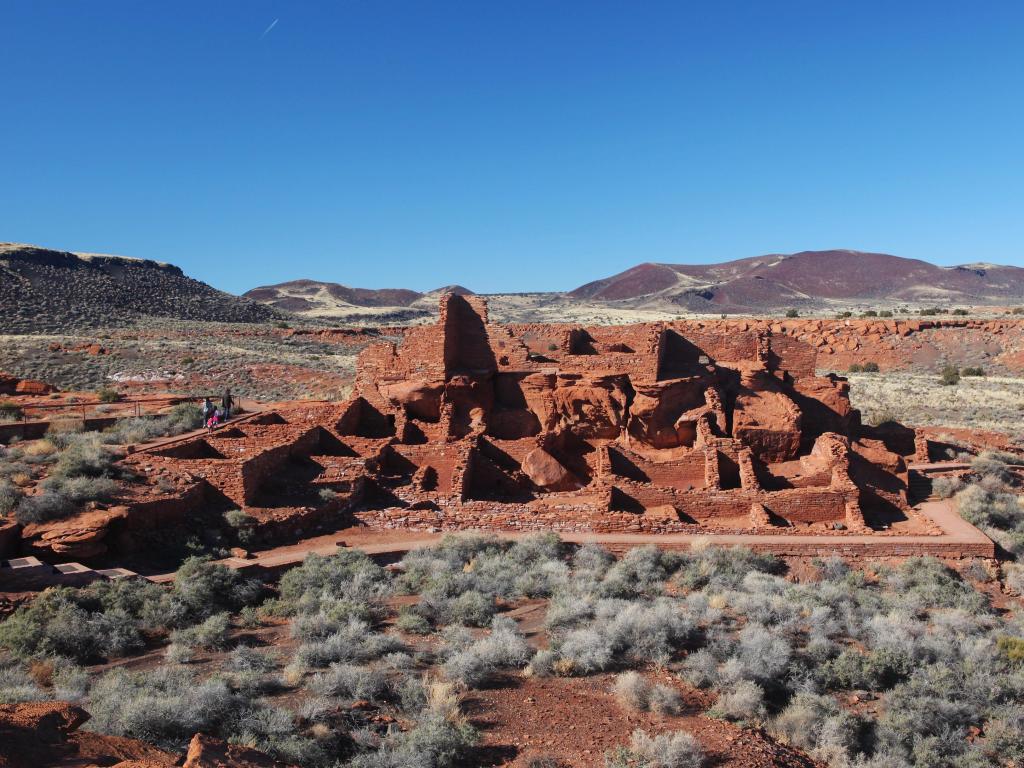 Las Vegas Detour
Hoover Dam, Nevada - Hoover Dam on the Colorado River was the highest dam in the world when it was built in 1935. It has been one major symbol of "American industriousness".
Las Vegas, Nevada - This city, nicknamed the "World's Entertainment Capital", hosts a number of attractions to explore, from its famous casinos to interesting museums and galleries. If you have a bit more time, do take the Scenic Drive at the Red Rock Canyon National Conservation Area, just west of Las Vegas.
Lake Mead, Nevada - Lake Mead is a reservoir formed by the Hoover Dam. It entails beautiful scenery of blue waters, mountains and canyons, and it provides water to several states and big areas of farmland.
Valley of Fire State Park, Nevada - Strange-looking, colorful, fascinating rock formations cover the area of this state park. It is a wonderful natural landmark to drive through. Or take some of the short and sweet hikes offered in this state park.
Zion National Park, Utah - Zion National Park contains beautiful valleys filled with red-rock cliffs and green forests. You can explore the park along various trails, some of which traverse the cliff sides in a spine-chilling manner. There is also evidence of ancient Native American home sites present in the park.
Bryce Canyon National Park, Utah - This national park is known for its countless hoodoos, spiral-shaped rock formations. You can explore the park's various trails, rock formations and fir forests on foot or by horseback riding.
Dixie National Forest, Utah - Dixie National Forest contains stunning high plateaus, beautiful pine forests, and red sandstone formations in Red Canyon.
Capitol Reef National Park, Utah - This national park centers around Waterpocket Fold, a natural wrinkle in the earth stretching almost 100 miles. It contains spectacular rock formations such as bridges, pillars, domes and canyons.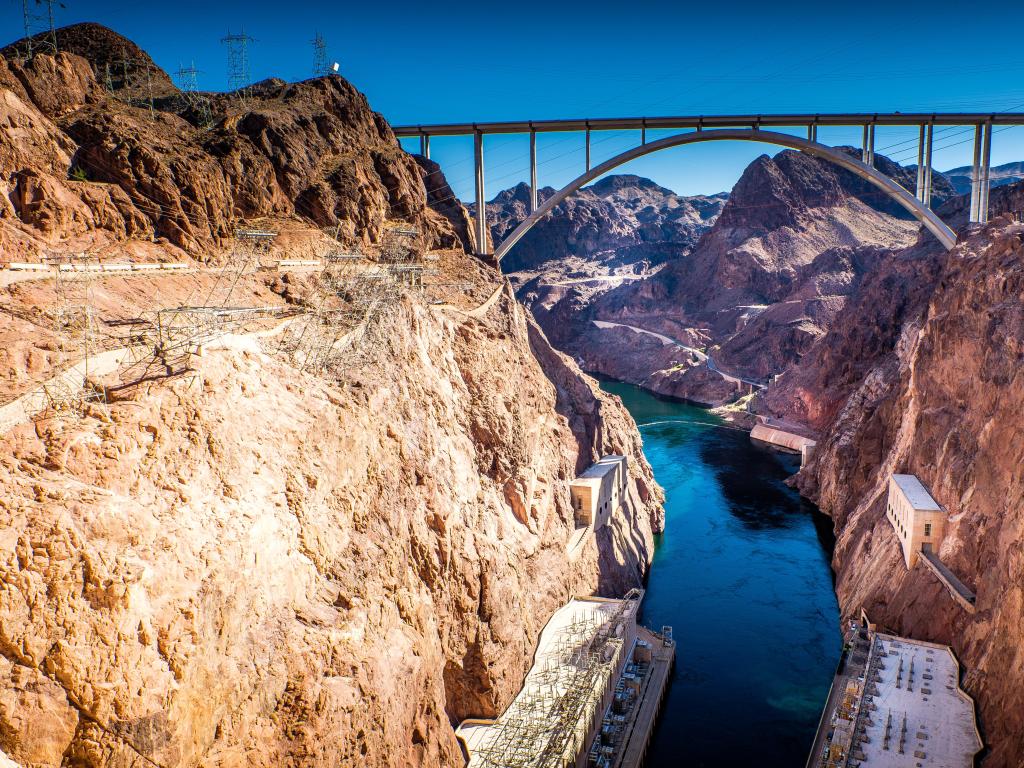 Both Routes
Arches National Park, Utah - In this stunning national park you can admire stone pillars, balancing rocks, and especially, over 2000 natural rock arches. Moab is a wonderful base for exploring both Arches and Canyonlands National Parks.
Canyonlands National Park, Utah - In Canyonlands National Park, you can admire the many canyons, mesas and buttes the park contains, or try to spot the diverse wildlife that includes numerous species of mammals, amphibians, and reptiles, and nearly 300 species of birds.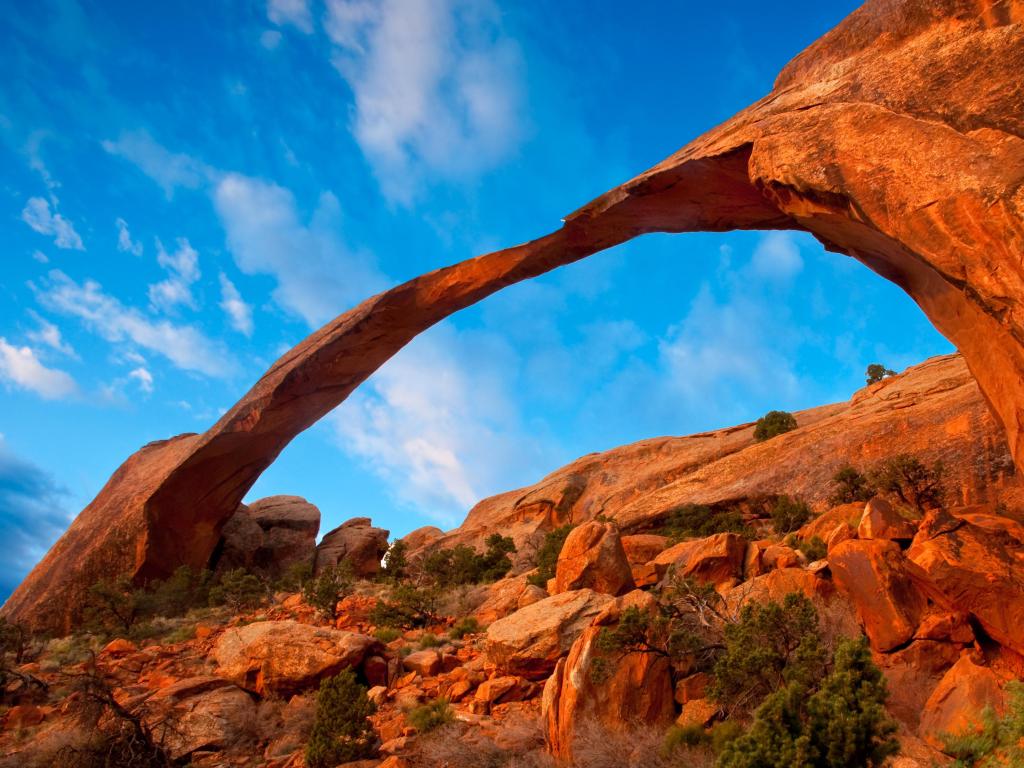 Best time to go on a road trip from Phoenix to Moab
Moab is wonderful to visit any time of the year, but summers here do get extremely hot, whereas winters often are barely above freezing level. Thus, spring and fall can be the most favorable times to do this road trip.
In the heat of summer, temperatures average around 100 degrees Fahrenheit in the surroundings of Moab. Thus, though it is possible to visit Moab in summer, do take the temperatures into account especially if planning on hiking in Arches or Canyonlands National Parks.
Temperatures in Moab in winter average around 40-50 degrees Fahrenheit, and it does snow occasionally. This can make visiting the area stunningly beautiful but do pack enough warm clothes if you do this road trip in winter!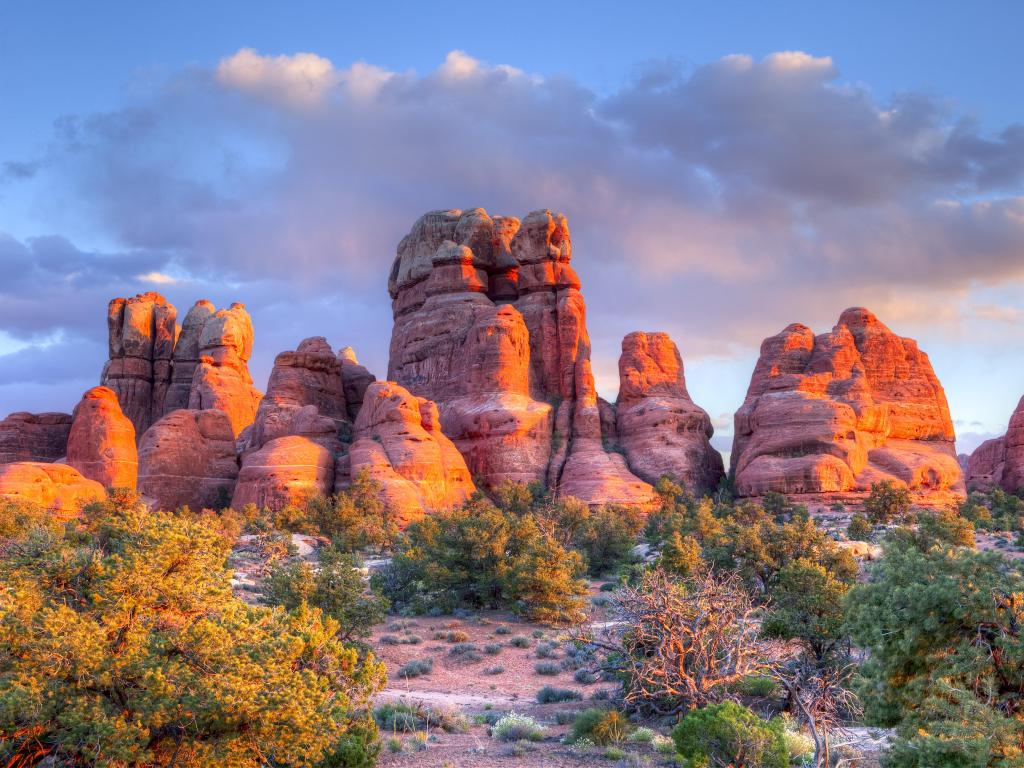 September-October and March-April are the best times to visit Moab. This is also known to hikers and other visitors; thus, should you wish to try to avoid the biggest crowds, consider visiting in November, February or May.
All in all, spring and fall are favorable times to visit due to moderate temperatures, which makes it especially pleasant to visit the wonderful national parks of the area.
You may also wish to consider many of the wonderful events and festivals that take place in the surroundings of Moab over the course of the year.
For example, Moab Art Festival takes place annually in May, over the Memorial Day weekend. It is a free festival for enjoying art, music, food and crafts.
Moab Jeep Safari is one of the largest 4-wheel drive events in the world, and takes place annually in spring, ending on Easter Sunday, whereas Red Rock Arts Festival in October is a week-long event for artists and art lovers to participate in activities, offerings and viewings.
Or, in November, the Moab Folk Festival takes place. It includes performances by dozens of musicians, from different genres, as well as delicious food and other offerings.