Road Trip from Phoenix to Monument Valley
If you are hungry for excitement and adventure look no further than this incredibly scenic journey between Phoenix and Monument Valley. You will be spoilt for choice on places to hike, bike, explore and enjoy when you make this memorable trip along Grand Canyon or Petrified Forest National Park routes.
Travel 400 scenic miles from Phoenix to Monument in about 7 hours, and enjoy Cordes Lakes, Coconino National Forest, Flagstaff, Tuba City, Grand Canyon and the forests of Tonto, Sitgreaves, Pinetop-Lakeside plus Petrified Forest National Park.
Some of Americas most beautiful landscapes and renowned sights are found along this road trip, where you can spend time appreciating what the incredible natural landscape has to offer. Make sure to read on to see all the great places to stop, what to do, and where to stay en route.
How far is Monument Valley from Phoenix, and how long will the road trip take?
Comparison of road trip routes between Phoenix and Monument Valley

| Route | Distance | Driving Time |
| --- | --- | --- |
| Grand Canyon Route | 400 miles | 7 hours |
| Petrified Forest National Park Route | 550 miles | 9 hours |
Travel the Grand Canyon Route taking you from Phoenix to Monument Valley, and this relatively short trip covering 398 miles will take around 7 hours.
If you decide to take the alternative Petrified Forest National Park Route, then you cover 552 miles, and it takes around 9 hours to complete with no detours.
These fairly short journeys could be travelled in a day, however we suggest spending 2-3 days to be able to make the most of the beautiful stops on the way, particularly the world-class Grand Canyon and Petrified Forest stop-offs.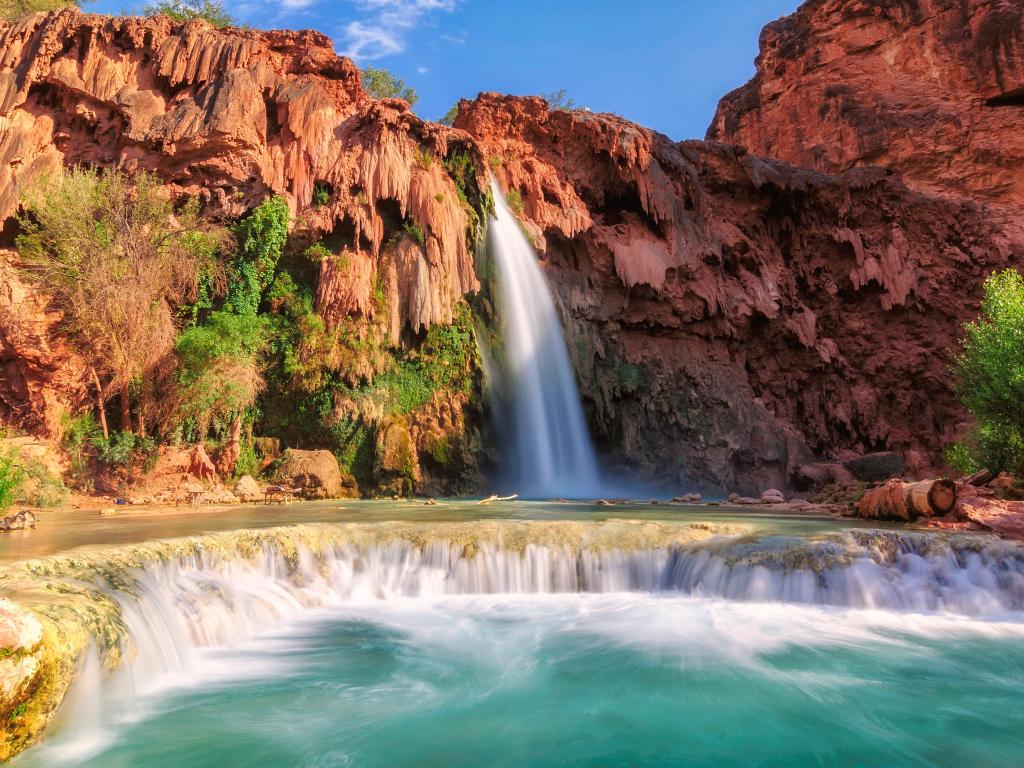 Best road trip route from Phoenix to Monument Valley
This beautiful journey begins in Phoenix, passing through incredible forests, lakes and trails, historical sites, and world-renowned natural phenomena, before reaching the striking sandstone landscape of Monument Valley.
Head along the Grand Canyon Route for a scenic and exhilarating journey, where you can bike across Sonoran Preserve Desert Vista Trailhead, and hike across stunning Cordes Lakes, Coconino and Kaibab National Forests.
Stop off to paddle in the picturesque swimming hole at Grasshopper Point, and stopover in the interesting city of Flagstaff. All that before even arriving in the bucket-list destination of Grand Canyon.
A fun final stop off at Tuba City heralds the end of this road trip, where you can walk in dinosaurs' footprints – a memorable journey end.
Take the Petrified Forest National Park Route and you can be sure that a road trip packed with lush forests, impressive mountains and interesting wildlife habitats awaits you.
Enjoy hiking and outdoor pursuits in Tonto and Sitgreaves National Forests, before elk and deer spotting throughout the beautiful trails wandered at Pinetop-Lakeside.
Make a night of it near Petrified Forest National Park, so you can enjoy several trails exploring this unique landscape, before heading to authentic entertainment at Gallup Rodeo and a Shiprock mountain tour.
Grand Canyon Route
Head out of Phoenix along Interstate-17 (I-7) north, where you can admire the hills, cacti and lakes at Cordes Lakes, before stopping to trail at Coconino National Forest. A swim at Grasshopper Point is also ideal on a warm day.
From here you arrive in Flagstaff, packed with monuments and a world-famous observatory. After a night's stay, head along Highway-180 passing Arizona Snowbowl for snow sports, before Kaibab National Forest for wildlife spotting.
Needing little introduction, the iconic red rocks of the Grand Canyon can then be found after heading north along Highway-64. We suggest taking to the sky or the water to get unrivalled views.
Afterwards continue on Highway-160 where a stop at Cameron will lead you to Little Colorado River Gorge, before walking in the footprints of dinosaurs at Tuba City. A great journey end before arriving at Monument Valley.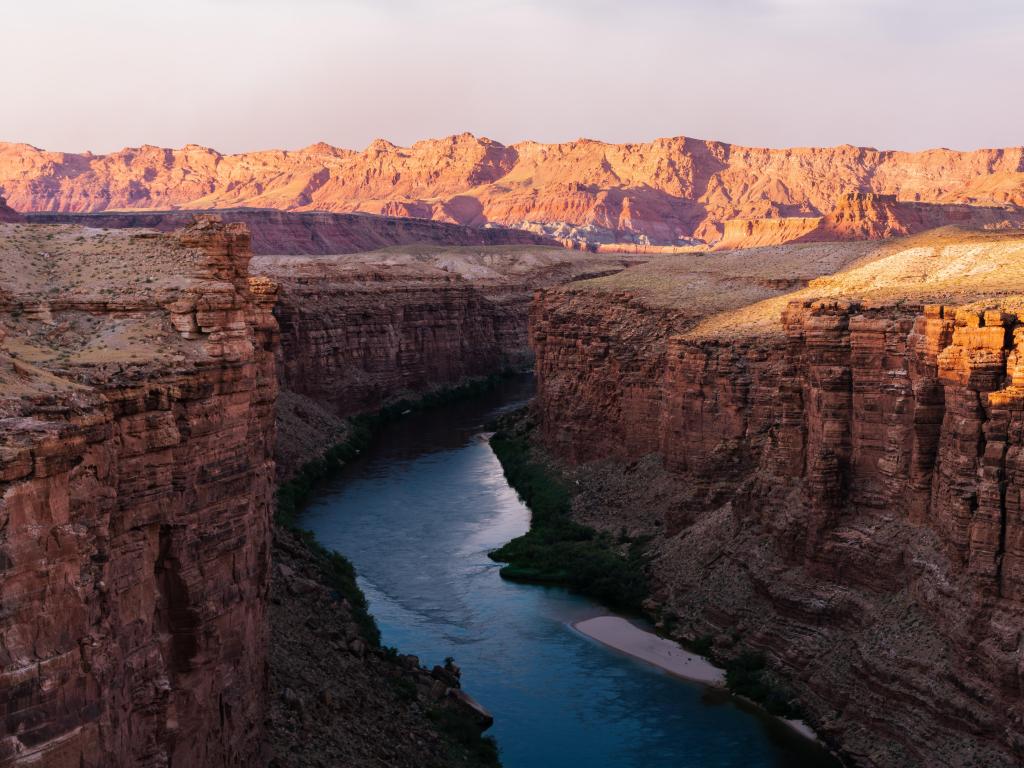 Petrified Forest National Park Route
From Phoenix head along the Highway-87 where you'll pass the beautiful forests of Tonto and then onto Sitgreaves, ideal for outdoor adventure.
Highway-260 then leads you to Pinetop-Lakeside, great for hiking and deer spotting, before journeying north on Highway-77 then I-40 to Petrified Forest National Forest for a night's stay exploring the biggest forest in the world.
After following I-40 to Gallup, where you can enjoy an authentic rodeo or annual balloon festivals, head north along Highway-491 to discover the impressive Shiprock. It's sure to whet your appetite before arriving at destination Monument Valley.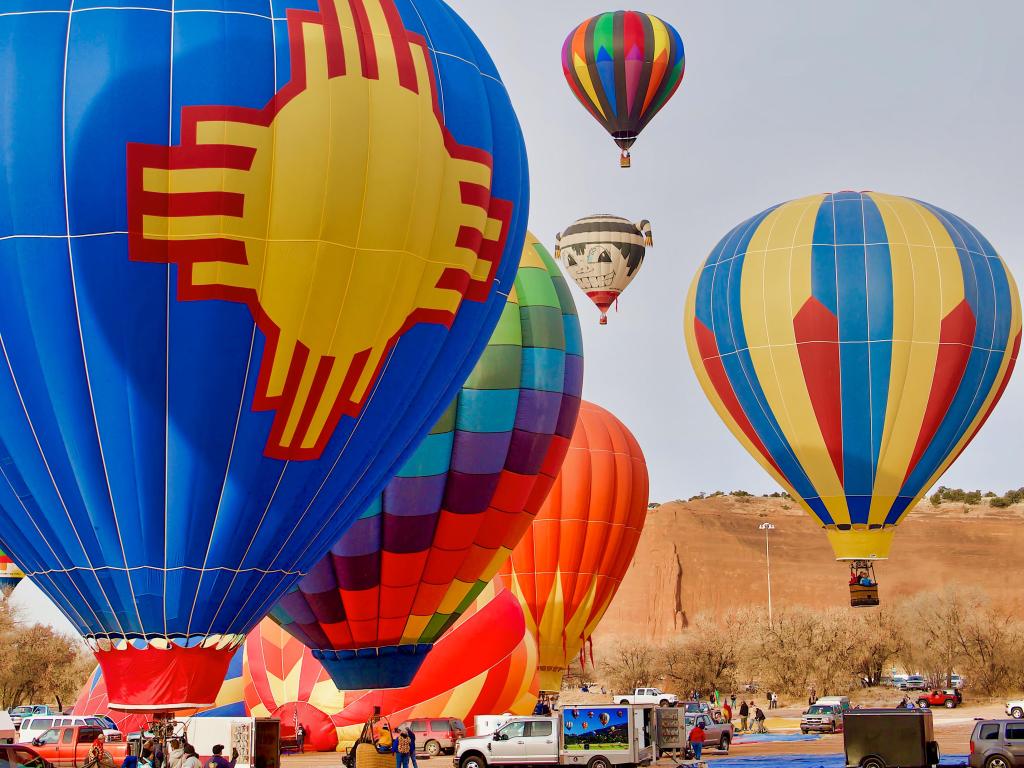 Best places to stop between Phoenix and Monument Valley
Along this journey there are certainly iconic landmarks. We've picked out our favorite places to stop which will also tick some renowned sights off your bucket list.
Step back in time with a visit to Flagstaff
Found midway along the Grand Canyon Route, you encounter Flagstaff, known for the famous observatory, historical monuments, and gateway to the iconic red rocks of the Grand Canyon.
A first stop to the Lowell Observatory, open since 1894, is a great spot to learn more about the discovery of the dwarf planet Pluto. This exciting center is packed with exhibits and tours, with the Giovale Open Deck Observatory must-see.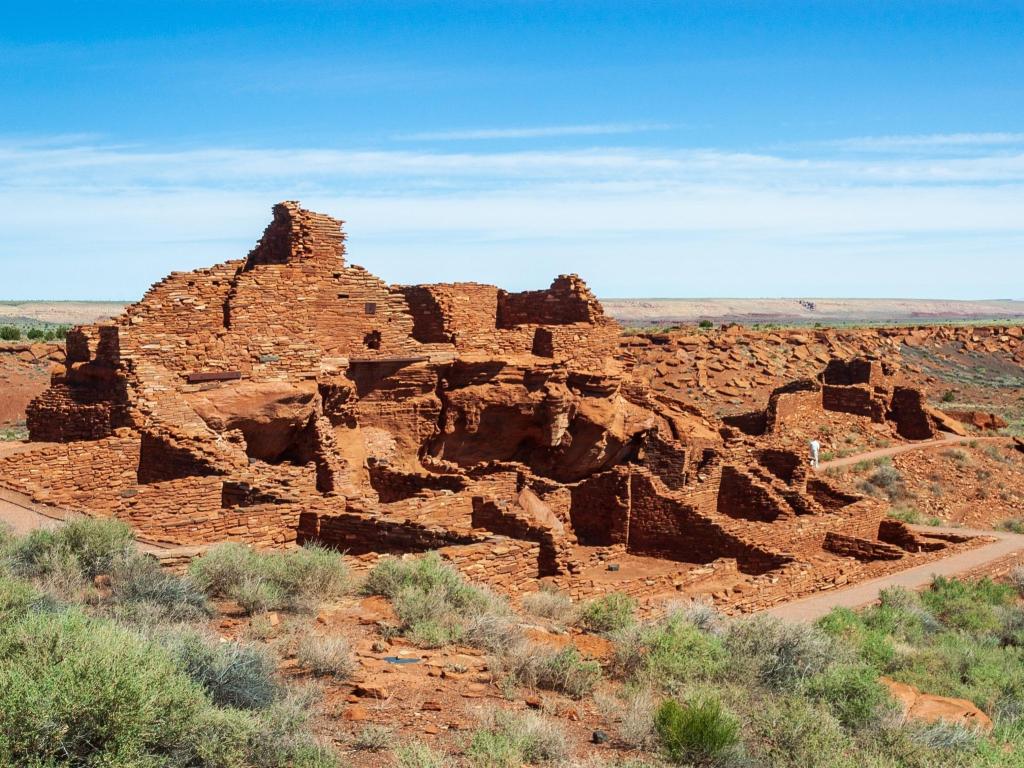 Feel like you are stepping back in time with a visit to the unusual ancient pueblo Wupatki National Monument. Home in the past to 100 or more tribesmen, the structures are amazing, and it really is a hidden gem.
Also make sure to visit Sunset Crater Volcano National Monument. A volcanic eruption was responsible for this impressive crater, where you can enjoy a hike, enjoying the vast landscape, particularly pretty during spring and fall.
The beautiful and stylish 4-star High Country Motor Lodge in Flagstaff is then welcomed after a busy, dusty, day exploring the Grand Canyon and surrounding areas. Unwind in the stunning outdoor pool and sauna, or head indoors to take advantage of the games room.
The lovely sun terrace is perfect for an aperitif before heading to the delicious on-site restaurant The General Store, serving American cuisine. Not ready for bed? Enjoy the sparkling evening entertainment after dinner.
This hotel is in an enviable spot, close to many attractions such as the bucket-list sights of the Grand Canyon, as well as several great parks.
Trek the unique landscape of Petrified Forest
Take the slightly longer Petrified Forest National Park Route, and you will arrive at this forest around halfway along the whole journey. It seems only fitting then to pause for a night to take in the incredible sights here.
Known for the fossils and fallen trees that were around 225 million years ago, and their smooth, brown appearance, there are lots of hot spots to head to.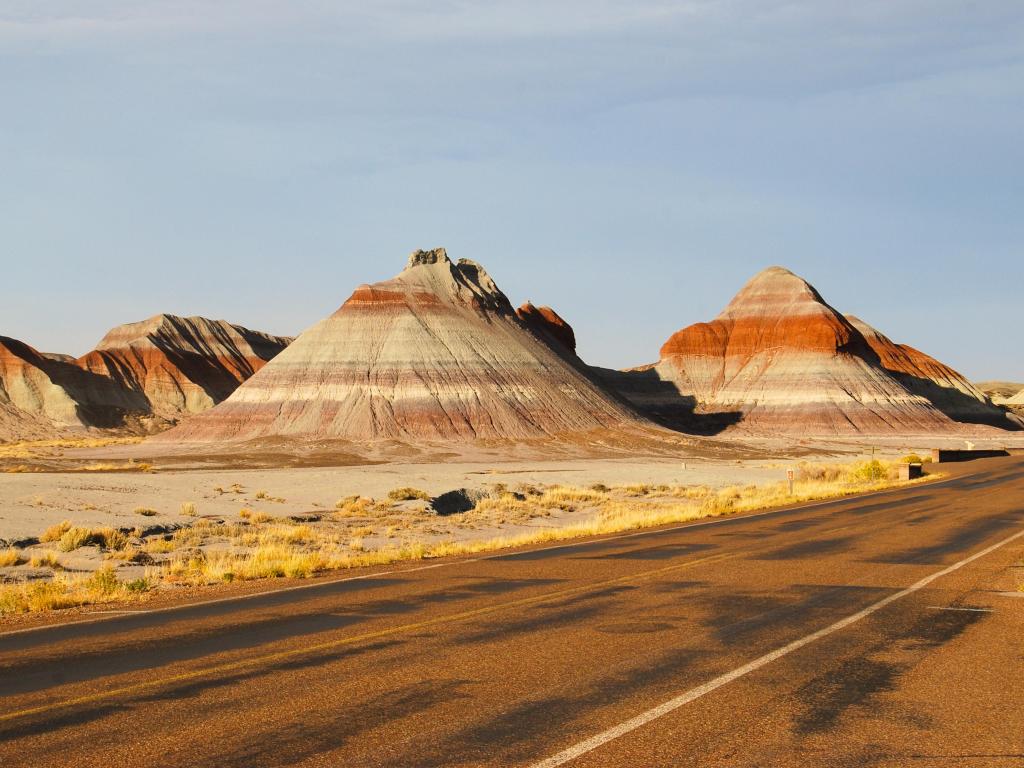 We suggest making sure the Painted Desert is on the itinerary. There are incredible and unique colors found here, with plenty of lookouts to enjoy the unusual views across the rocks and desert landscape.
The Crystal Forest Trail allows you to see the incredible forest up close. This beautiful trail takes you past the petrified tree landscape, and you will feel like you are in another world.
The La Quinta Inn & Suites by Wyndham Holbrook Petrified Forest can be found only a short journey from the renowned Petrified Forest. A new, modern, hotel, which has great-sized rooms and comfy lounges – the king-size beds are ideal for relaxing after all that exploring!
Start your day right with a delicious breakfast buffet at the on-site restaurant, perfect before exploring, with other popular dining options close by including Mesa Italian Restaurant.
Set right next to the Interstate, this hotel is so well located to break up the road trip midway and get to see the wonderful sights of Petrified Forest.
Where to stay when you reach Monument Valley
Monument Valley is one of the most recognizable locations in the American Southwest, with beautiful and striking sandstone buttes dotted across the expansive landscape, reaching up to 300 meters into the sky.
A great place to lay your head for the night after visiting this iconic valley is Goulding's Lodge, set in a great location within Monument Valley, very close to this beautiful destination.
The delightful heated indoor pool is ideal for relaxing in after a busy day exploring, or sit back and enjoy the pretty outdoor terrace, with stunning mountain views.
There is also free parking on-site, so no need to worry about your car as you enjoy hiking and exploring this beautiful area.
Things to see on a road trip from Phoenix to Monument Valley
Both the Grand Canyon Route and Petrified Forest National Park Route are packed with jaw-dropping scenery, with so many beautiful places to stop off at and explore by foot, bike, horse, boat or balloon!
Take a look at our suggestions below for where to go and what to do on this wonderful trip.
Grand Canyon Route
Sonoran Preserve Desert Vista Trailhead - Set over 9,600 acres, you can take one of the many trails that span across Desert Hills, Apache Wash and Desert Vista. Also popular for mountain biking.
Cordes Lakes - Enjoy a wander around the interesting Cordes Lake, with hills, cacti and rock formations also dotted across the landscape. A great stop for a leg stretch.
Coconino National Forest - This stunning forest is a combination of red sandstone and lush green forest, and is the perfect setting for a hike across one of the many trails suiting all abilities.
Grasshopper Point Swimming & Picnic Area - Very close to Coconino National Forest is Grasshopper Point, a well-known swimming hole surrounded by red cliffs. Very scenic, this is a great spot for a picnic too.
Flagstaff - A popular stop off given it is so close to the Grand Canyon. It also has several interesting sights, including the Lowell Observatory, where the dwarf planet Pluto was first spotted.
Arizona Snowbowl - Travel in the colder season and the Arizona Snowbowl should be on the agenda, offering great snow sports, skiing and snowboarding.
Kaibab National Forest - Spread over an impressive 1.5 million acres, this forest is home to a myriad of wildlife including deer and coyote – just watch out for any rattlesnakes!
Grand Canyon - Needing little introduction, this world-known area is a UNESCO World Heritage site, with incredible sights via South or North Rim. Why not take a helicopter tour to see it all from a bird's eye view.
Cameron - A stop off in Cameron reveals the sights of Little Colorado River Gorge, 10 miles shy of Grand Canyon. This stop off has incredible views across the gorge, and a great vantage point of the South Rim.
Dinosaur Tracks - During this fun stop off at Tuba City, you can see the claimed tracks of dinosaurs. Enjoy a local guide taking you through where these incredible species once walked.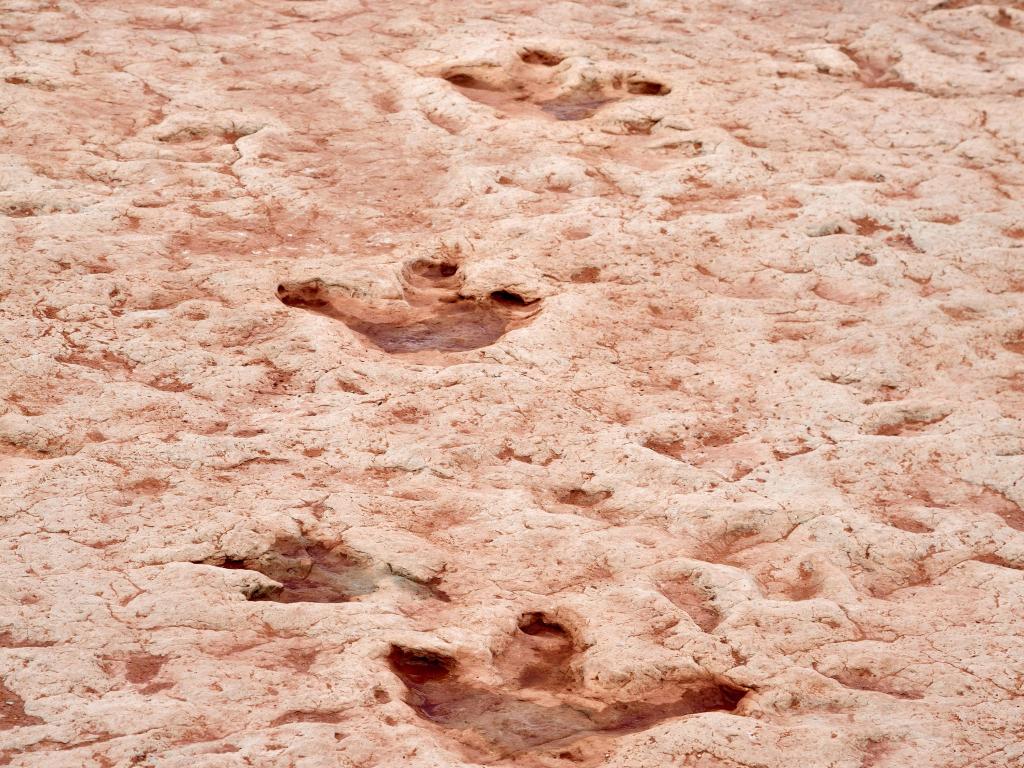 Petrified Forest National Park Route
Tonto National Forest - Over 600,000 acres make-up the incredible Tonto National Forest. Head to Cave Creek Ranger District, perfect for outdoor recreation, with Verde River ideal for a paddle on a nice day.
Sitgreaves National Forest - Perfect for any outdoor adventurer, this area is well liked for hiking and camping.
Pinetop-Lakeside - Found in Navajo County, this area is great for hiking with an expansive and interesting landscape. Head along Country Club Trail spanning three miles, with the chance to see elk and mule deer
Petrified Forest National Park - This renowned forest, which is the biggest in the world, is a unique National Park, covered with petrified wood which is smooth and dark to the touch.
Gallup Rodeo - For an authentic experience in Gallup then head to one of the many rodeos held in the area, with exhilarating viewing of cowboys riding the bucking broncos.
Shiprock - This impressive rock mountain is prominent on the skyline reaching 7,177-foot-high. You are unable to climb it, but still worth a visit to see its amazing statue.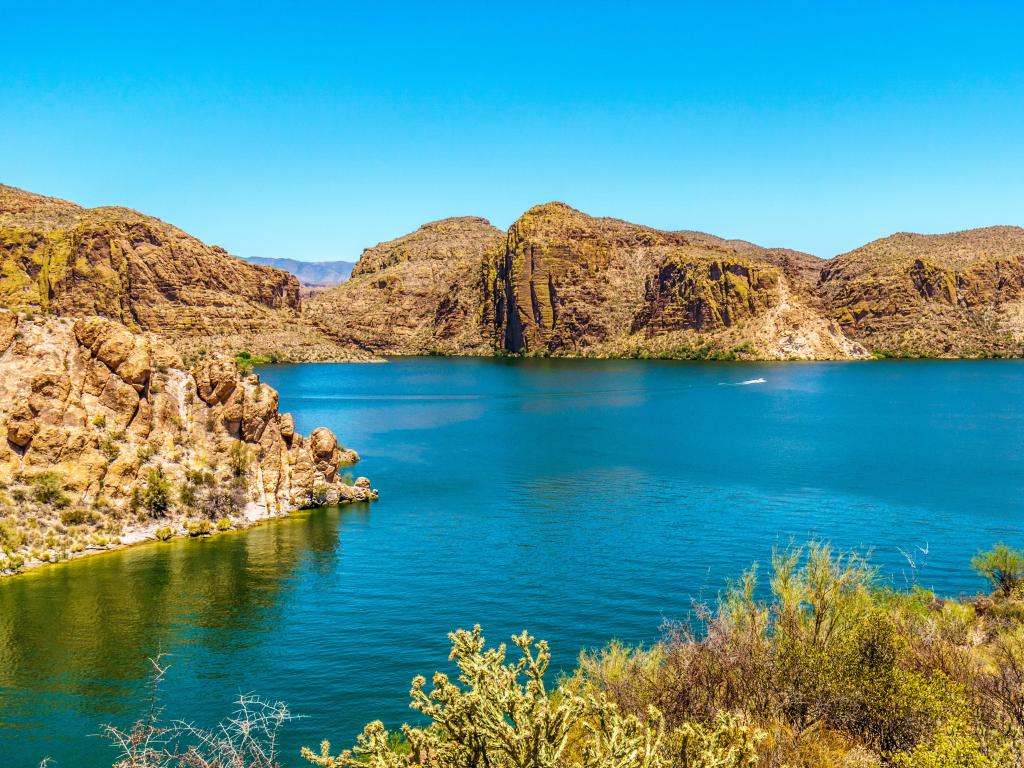 Best time to go on a road trip from Phoenix to Monument Valley
An excellent year-round destination, it can mostly be enjoyed across any season, with average annual temperatures around 65 degrees Fahrenheit.
December to March is the quietest time to visit, and you can book without issue for many excursions and accommodation. Snow can fall during this time, but usually it is not heavy and does not hinder exploring the area.
The start of the year can also be the cheapest to travel, with temperatures ranges ranging between 42 to 55 degrees Fahrenheit, and the opportunity to experience dark skies' territory when moon cycles can be seen.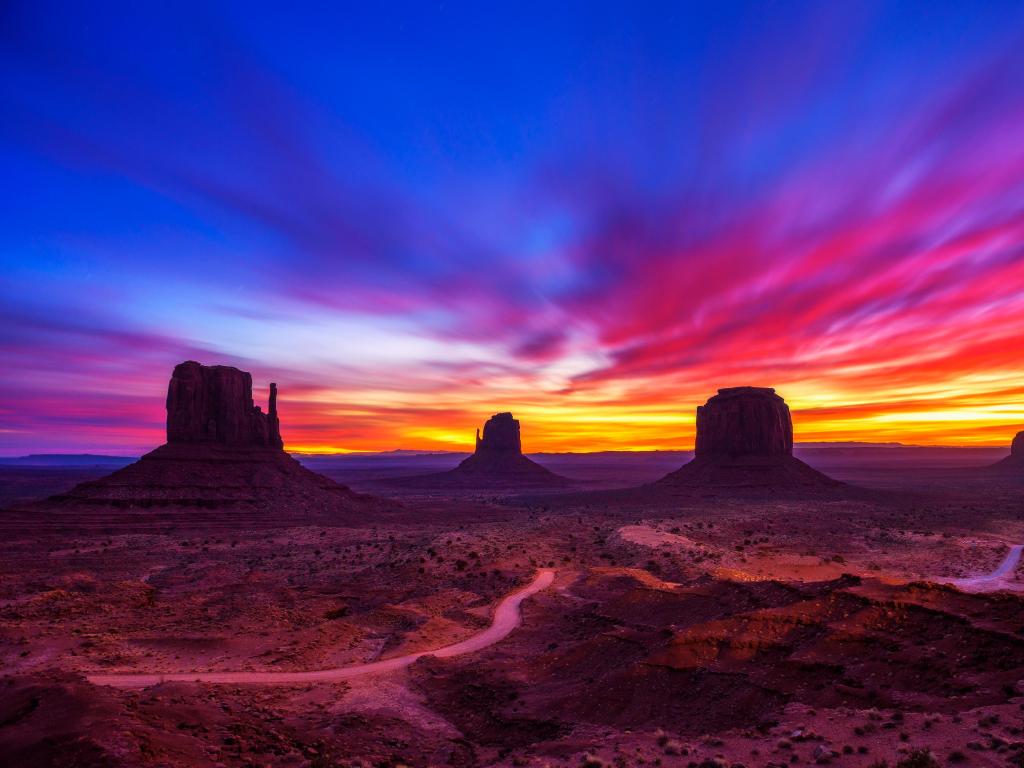 A great time to visit is early spring, when temperatures usually rise to around 45 to 72 degrees Fahrenheit, plus without any winter snow you get to see the wonderful trails across the valley.
During summer, temperatures begin to rise sometimes reaching above 90 degrees Fahrenheit. It is also the busiest time to visit, so if choose this season, make sure to head out early to avoid the glaring sun and busier periods.
Visit in fall, and the weather remains good, however it can get busier with tourists who have a similar idea about visiting when there aren't the larger summer crowds to cope with.
Whatever the season you can be sure that Monument Valley can be experienced in a variety of different ways, from jeep tours and sunset excursions, to hot air balloon rides over this stunning landscape.