Road Trip From Phoenix To San Francisco
The stunning drive from Phoenix to San Francisco will take you through vast deserts, epic mountains, and thick forests before reaching the Golden Gate City. Taking a flight would be missing the point, as you'd be passing up one of the most geologically diverse drives the States have to offer.
The 775-mile road trip from Phoenix to San Francisco takes 12 hours via the scenic route. Sights en route include Angeles, Sequoia, and Stanislaus National Forests, explore Los Angeles and San Jose, and visit Joshua Tree or even Yosemite National Park.
Few U.S. road trips can measure up to this one, so continue reading to learn what to expect.
How far is San Francisco from Phoenix and how long will the road trip take?
Comparison of road trip routes between Phoenix and San Francisco

| Route | Distance | Driving Time |
| --- | --- | --- |
| The Quick Route | 750 miles | 11 hours 40 minutes |
| The Scenic Route | 775 miles | 12 hours 10 minutes |
The road trip from Phoenix to San Francisco covers 750-miles along the quicker, Interstate 5 route. Keep in mind that a lot of the best attractions in California will be just out of reach along this route, so only take the interstate if you don't feel like exploring.
If you want to make the most of your drive, a better option would be to take Highway 99, which extends along California's signature parks and forests. This only really adds 25-or-so miles to your main drive, but the temptation to do a scenic detour is more or less constant here.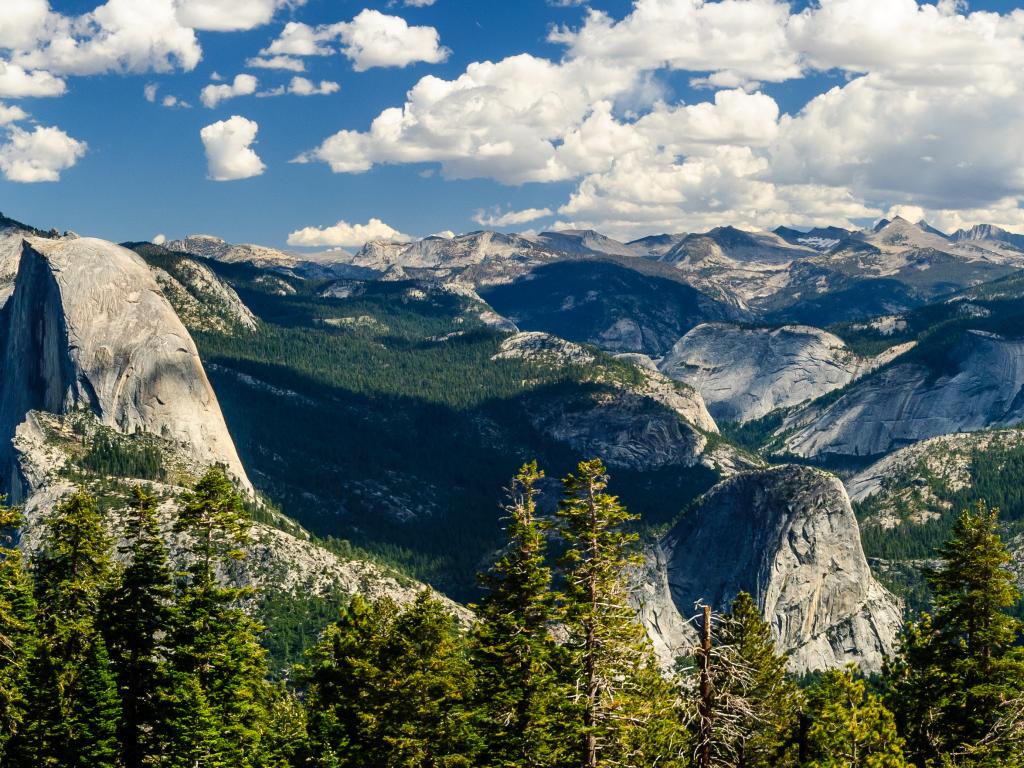 If you do take this route, your best course of action would be to take at least a week to make as many memorable stops as possible - just be sure to take advantage of the many towns along the way to fill up on gas.
Regardless of which route you take, you can expect a fair bit of traffic, as there are plenty of tourists traveling between major cities, especially during the summer holidays. Be sure to download a traffic app and plan your stops around the congestion.
Best road trip route from Phoenix to San Francisco
The best road trip route from Phoenix to San Francisco would have to be the Highway 99 one - there are more landmarks and pitstops, and it's hardly longer than the interstate route. If you're thorough with your exploration, you could take the highway on the way to San Fran and the interstate on the way back.
How to drive from Phoenix to San Francisco
The map above shows our suggestions for the best road trip routes between Phoenix and San Francisco. Keep reading for detailed descriptions of both routes, where to stay on either, and the best things to do on the way.
The Quick Route (Interstate 5)
Take Interstate 10 out of Phoenix and follow it past Kofa National Wildlife Refuge and Joshua Tree National Park. After driving through Palm Springs, take Route 210 through Los Angeles and hop onto Interstate 5 east of Los Padres National Forest. From here, it's mostly just a straight drive along the interstate.
The only real landmark of note here is Henry W. Coe State Park near San Jose - just past this park, take Interstate 580 and follow it west to Oakland, passing Pleasanton and Anthony Chabot Regional Park. From Oakland, cross the San Francisco - Oakland Bay Bridge and make your way into San Fran.
The Scenic Route (Highway 99)
The two routes start off the exact same, but once you're past Los Padres National Forest, jump onto Highway 99 and cut through Bakersfield. Follow the highway all the way through Fresno and Modesto - along the way, you'll pass Sequoia and Kings National Parks, followed by Sierra National Forest and the iconic Yosemite National Park.
Just out of Modesto, take State Route 120 east, and drive through the city of Tracy along Interstate 205. Once you're out of the city, continue west and get on Interstate 580 - the two routes converge just east of Pleasanton.
Best places to stop between Phoenix and San Francisco
If you don't break up your road trip from Phoenix to San Francisco into at least a week, you'd be missing out on an amazing experience. These are some of the best places to stop during your journey:
Live the life of luxury in Palm Springs
Palm Springs has been the summer trip destination of choice for many celebrities, and for good reason - with everything from scenic aerial tramways to historic art museums, there truly is something for everybody here.
The city's no slouch in the hotel department either, and the best one is probably L'Horizon Resort & Spa.
The first thing that'll catch your eye here is the spectacular outdoor area, which boasts a top-of-the-line swimming pool and a cozy campfire for getting to know some of your fellow travelers. After enjoying a delicious on-site meal, you can let the food settle as you unwind in the amazing spa.
The pampering doesn't stop there - the rooms overlook the premises of the hotel and are leaps and bounds ahead of most other hotel rooms in town. Once you've had some rest, you can rent a bike from the hotel and go sightseeing around Palm Springs.
In keeping with the quality of the hotel, the prices are admittedly steep, but anyone who can afford it should do themselves a favor and enjoy a weekend here.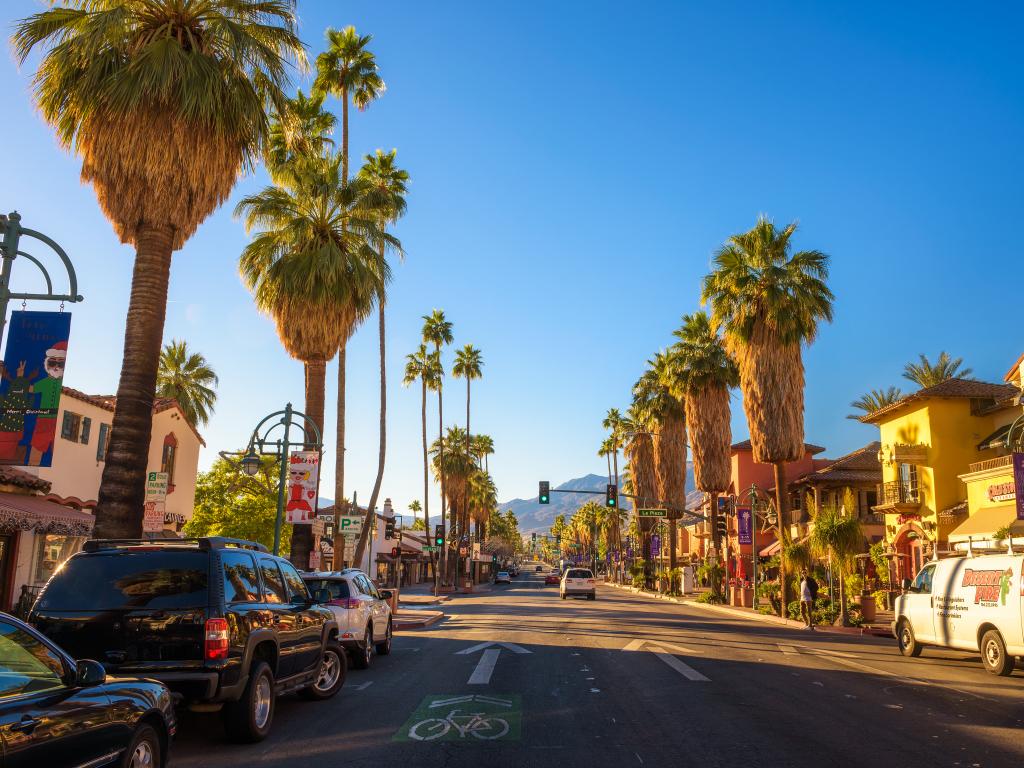 Live it up at Yosemite National Park
Although it's technically a bit of a detour, Yosemite National Park is an absolute must-see if you're taking the scenic route. You won't want to miss out on the States' most majestic valleys and granite formations, so book a room at the spectacular Tenaya Lodge.
Located a mere 2 miles from Yosemite. Fish Lake's Tenaya Lodge provides top-tier accommodation year-round. Whether you're beating the heat at the swimming pool or relaxing at the spa, your batteries will be full by the time you're back on the road.
Physically inclined guests can take advantage of the on-site rock climbing spots, and visiting in the winter will reward you with some of the finest skiing slopes in the area.
The rooms are exactly what you need if you're traveling with a significant other, and as a whole, the resort's interior is very easy on the eyes. The place isn't cheap, but it offers the best price-to-quality ratio you can find in the park, and that's saying something.
Things to see on a road trip from Phoenix to San Francisco
Going through such vastly different terrains will offer you all manner of things to check out on the road trip from Phoenix to San Francisco. Here's a list of just a few of the things you should try and make time for during your drive!
White Tank Mountain Regional Park - This 30,000-acre park is the largest in Maricopa County, and it offers hiking spots, horseback riding, cycling, and camping options.
Kofa National Wildlife Refuge - A 665,000-acre wildlife refuge housing bighorn sheep and all manner of other animals.
Quartzsite - If you love quirky small towns with a rich history, this is the place to see; bonus points if you visit this tiny town in January or February to see the annual gem show.
Joshua Tree National Park - This stunning national park is home to the bizarre Joshua trees that decorate its beautiful hiking trails.
Coachella Valley Preserve - Even if you don't make it to the world-famous music festival, Coachella Valley offers stunning hikes along scenic trails.
San Bernardino National Forest - A stunning welcome to Los Angeles and a great respite from the Arizona desert climate.
Los Angeles - Since you're passing by anyway, you may as well stop and visit the infamous Hollywood sign and get a taste of LA's rich film and music history.
Bakersfield - Located north of Los Angeles, Bakersfield has more museums and river walks than you can shake a stick at.
Henry W. Coe State Park - Check out the rugged, wooded areas of this state park and spend some time hiking, backpacking, camping, or fishing. There are several locations where you can fish, and you might even want to try your luck and geocaching while you're here!
Sequoia National Park - You can find the gargantuan Mount Whitney and the iconic General Sherman Tree here.
Sierra National Forest - One of California's oldest national Forests, Sierra NF is one of the region's definitive outdoor activity hubs.
Yosemite National Park - A microcosm of what makes California's terrain so spectacular, Yosemite features breathtaking waterfalls, gigantic sequoias, and the legendary Yosemite Valley.
San Jose - The heart of Silicon Valley is an optional yet highly recommended detour in the final stretches of your trip.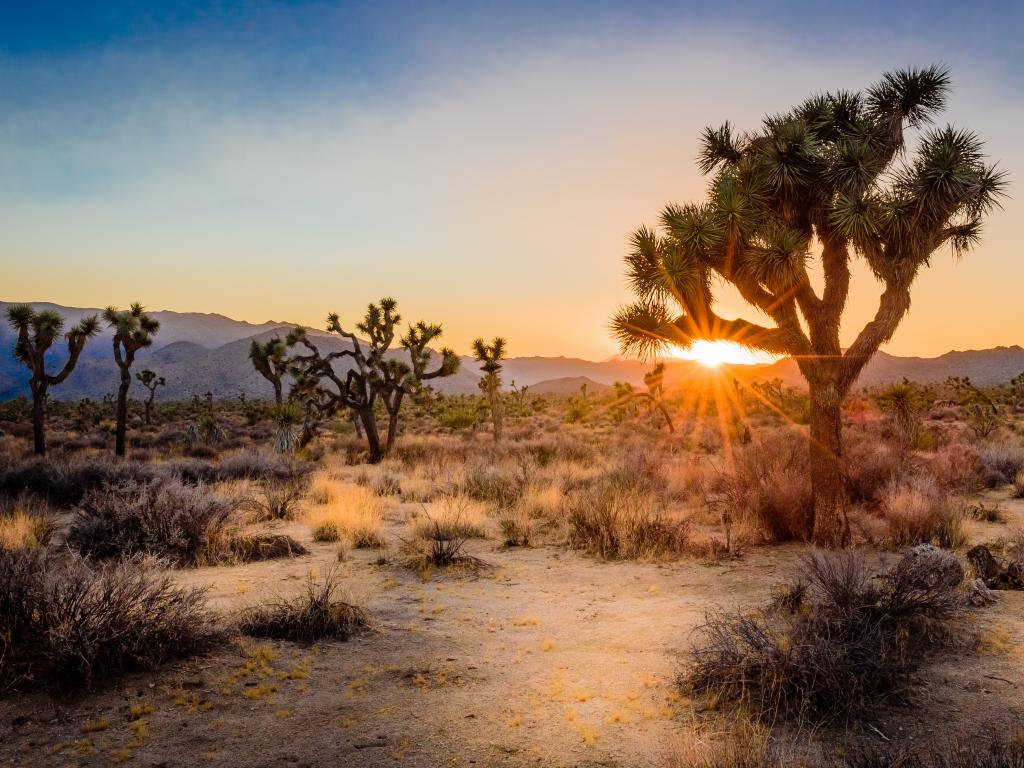 Best time to go on a road trip from Phoenix to San Francisco
The road trip from Phoenix to San Francisco will take you through every terrain type you could possibly imagine, and the level of enjoyment each of the attractions offers is highly dependent on the time of year you visit.
The first thing you'll want to take into account when planning the trip is the temperature - driving through Arizona in the middle of the summer will have you facing triple-digit temperatures more often than not, and California can be almost as unforgiving down south.
If you want to explore the desert and California's forests and parks without worrying about heatstroke, spring and fall are probably the best seasons for this trip.
If you're more concerned about how you'll fare in San Francisco, spring and fall might be the best time to commit to the drive. The city looks and feels spectacular in the spring, courtesy of the mild temperatures and colorful events like the San Francisco Cherry Blossom Festival.
As for fall. besides the fact that there are fewer tourists than in June-August, September-October temperatures are comparable to summer ones, usually peaking at a comfortable 70 degrees.
Alternatively, you could do the trip in winter, when San Fran's prices are all and places like Yosemite start opening their skiing spots for business.
Winter temperatures in SF tend to be in the mid-50s, and in general, the northern parts of California are a far cry from the scorching south throughout most of the year. If you do decide to visit in the winter, bear in mind that this is San Francisco's peak rain season.