Road Trip from Raleigh to New Orleans
This epic road trip from Raleigh to New Orleans is packed with incredible places to hike, bike, explore and relax across some of the most impressive landscapes you can find in America, so you are in for a treat if you are setting off on this monumental adventure!
Travel the 1,000-mile road trip in around 15 hours from Raleigh to New Orleans traveling inland via Pisgah, Nantahala and Conecuh National Forests, Montgomery and Atlanta, or past Myrtle, Panama and Pensacola beaches, Charleston and Jacksonville.
These routes couldn't be any more different with one teeming with forests and historical stop offs, and the other capturing breathtaking beaches and exciting attractions. Whichever way you choose you can be sure of an epic trip, so keep reading to see the best things to do and see along the way.
How far is New Orleans from Raleigh, and how long will the road trip take?
Comparison of road trip routes between Raleigh and New Olreans

| Route | Distance | Driving Time |
| --- | --- | --- |
| The Inland Route | 1,000 miles | 15 hours 45 minutes |
| The Coastal Route | 1,090 miles | 19 hours |
If you take the beautiful and interesting Inland Route from Raleigh to New Orleans, then you can expect this to take around 15 hours and 45 minutes and cover a very scenic and exciting 1,000 miles.
Take the alternative Coastal Route and it promises to be packed with sandy shores for relaxation and fun. It covers a similar amount of miles at 1,094, however it does take a considerably longer 19 hours to weave along the shoreline.
You are spoilt for choice for which route to travel, with the chance to experience incredible inland sights or coastal delights along the way, so we suggest allowing 4-5 days to take it all in.
Best road trip route from Raleigh to New Orleans
The choice of which route to take from Raleigh to New Orleans really is very varied and will depend on your personal interests; either making the most of an exciting inland journey packed with hiking spots and historical stops, or a beach-filled and fun trip along the beautiful east coast.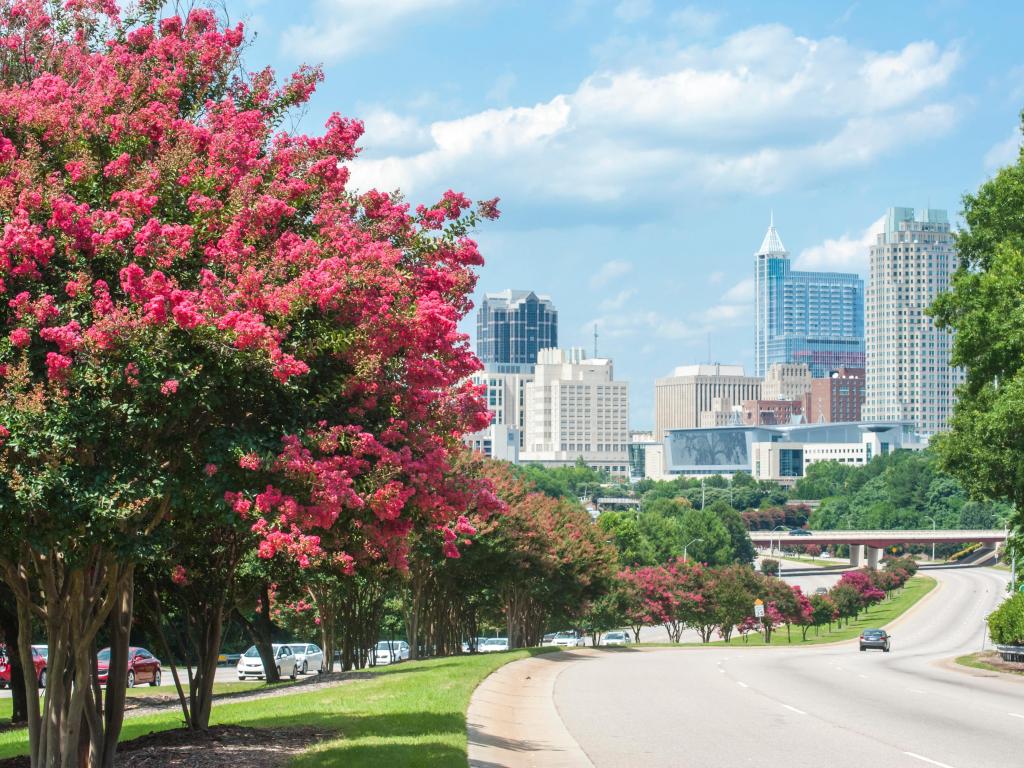 If you fancy an amazing road trip visiting beautiful forests and historical sites, this Inland Route journey ticks plenty of boxes, with a visit to many renowned landscapes and landmarks making up this itinerary.
Take the alternative Coastal Route towards New Orleans and you are guaranteed a breath-taking shoreline excursion, taking in amazing beaches and wildlife hot spots along the way, with a top balance of exploration and relaxation.
Inland Route
Head out of Raleigh along Interstate-80 (I-80) west, then I-85 to reach Greensboro where you can enjoy animals and 3D shows at the Science Center, before taking in a horse race or two in Keeneland, Lexington.
After reaching Charlotte take US-321 and then I-40 west to enjoy the incredible views and landscape of Pisgah National Forest, and shortly after arriving in Asheville, to explore grand estates and grounds.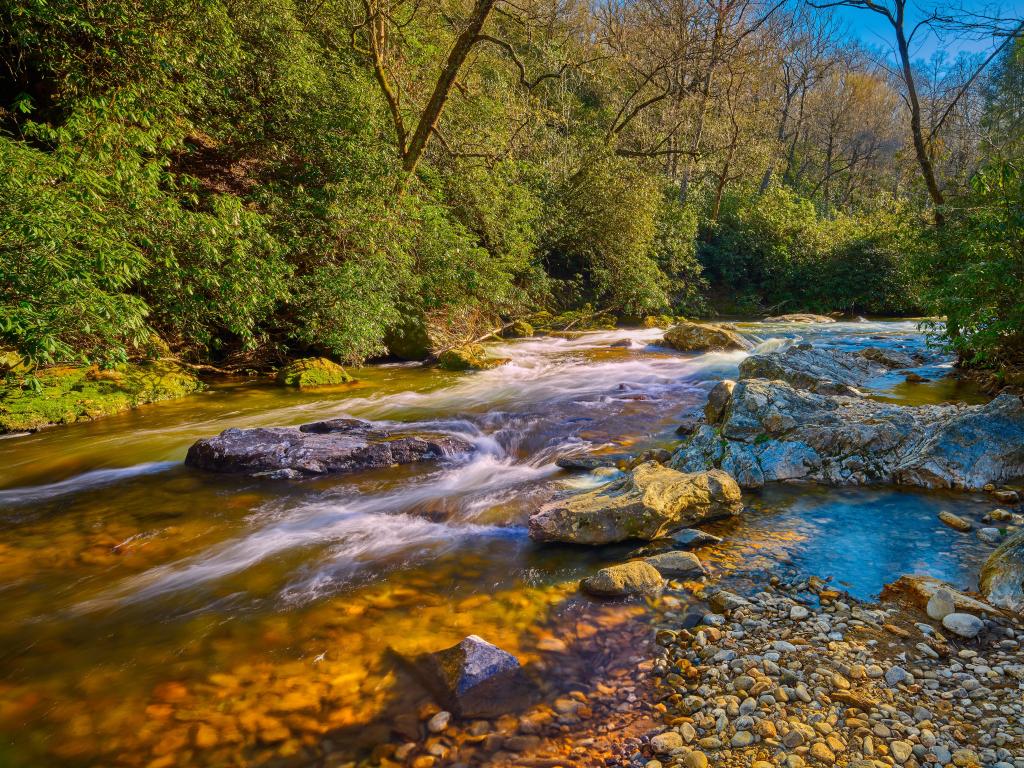 Jump onto US-23 south and you can explore the Nantahala National Forest and Chattahoochee-Oconee National Forests, before heading south still along I-985 for a longer stop at Atlanta, enjoying botanical gardens and the World of Coca-Cola.
After a varied and exciting stay in Atlanta, continue south now on I-85, where you can learn about Montgomery's history and then hike in Conecuh National Forest, before arriving in the colorful destination of New Orleans.
Coastal Route
If you travel the alternative Coastal Route then you can enjoy beautiful beaches from the off, taking I-40 to Benson, before picking up the I-95 then US-74 towards Myrtle Beach.
From here head along US-17 passing Charleston where you can stop to enjoy the Mount Pleasant Memorial Waterfront Park and The Charleston Museum, and continue along this route to Sheldon.
From here take I-95 south to Savannah, en route to Jacksonville to check out the wild animals and impressive parks. You'll want to stay a day or two to take it all in.
After a stay in Jacksonville, you can enjoy a very scenic and sandy last third of this journey, as after taking the I-10 to Greensboro, FL-12 then US-231 lead to Panama City, and shortly after Destin on US-98.
After a stop at Destin Harbor Boardwalk, you will arrive at Pensacola, before I-10 takes you past Mobile and a final stop off at New Orleans.
Best places to stop between Raleigh and New Orleans
This is an amazing journey from Raleigh to New Orleans, teeming with lush forests, sandy shores, interesting museums and historical sites.
Your adventure will be packed and to make the most of it, here are some stop-offs you could make along the way to get the very best experience from this road trip.
Pay homage to Coca-Cola in Atlanta
Known for its art, culture, and lush green cityscape, Atlanta is a great place to take a break around halfway along the Inland Route from Raleigh to New Orleans.
Top sights to head to include the Atlanta Botanical Garden, famous for its beautiful collection of flowers, including rare orchids. There are also special events during the holidays, where the floral displays are illuminated.
The Centennial Olympic Park built in 1996 is also a must-see. This impressive park is a great place to stroll and see the statues and rings from the Olympic games that year.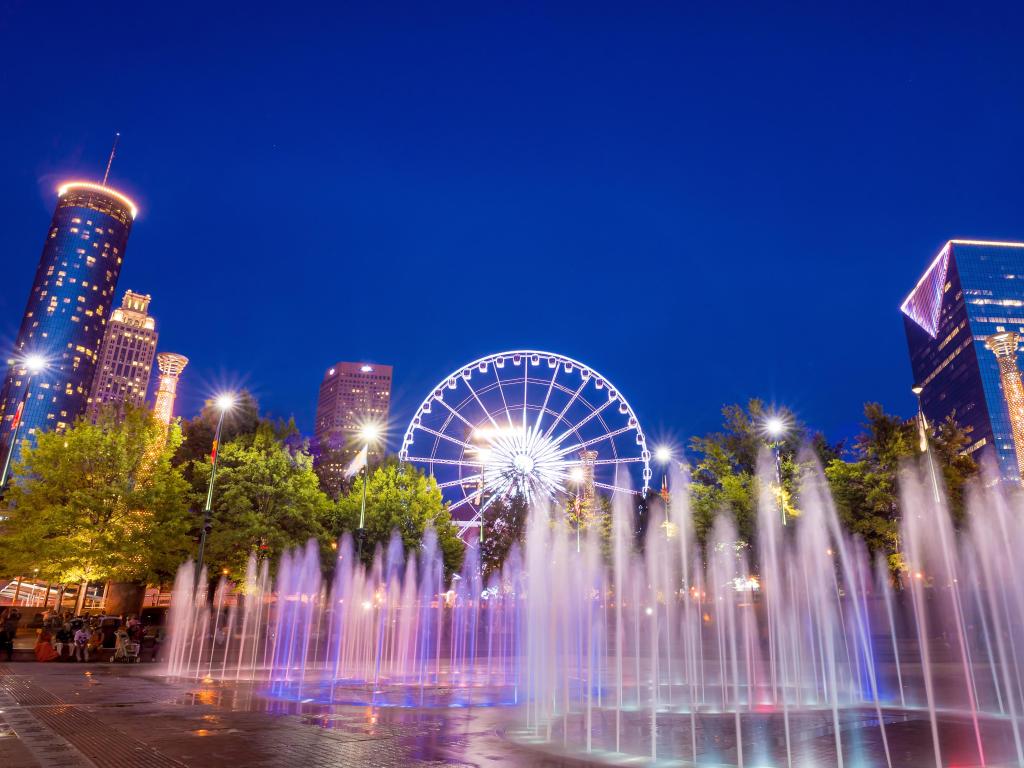 No visit to Atlanta would be complete without a fun trip to the World of Coca-Cola, celebrating everything to do with this famous beverage. Atlanta is this famous drink's birthplace, with this informative museum packed with memorabilia and a tasting room.
A stay at St Regis Atlanta is then an exceptional 5-star hotel to rest during your visit to the city. With absolutely stunning architecture and design, you'll feel like a celebrity checking in here.
Based in Buckhead, you will be spoilt for choice on where to go, with great attractions including Atlanta History Center, Tower Place Park and Atlanta Botanical Garden and World of Coca-Cola only a short drive away.
The full-service Remede Spa is just the ticket after a busy day exploring, so head here for a massage and dip in the jacuzzi or visit the 40,000-square-foot Pool Piazza enjoying a dip before relaxing on the outdoor terrace.
With three renowned restaurants on site, you can head for high tea at Astor Court or indulge in a delicious dinner at Atlas Buckhead, or even head out for the evening using a complementary car service available each evening.
Get close to wild cats in Jax
If you take the scenic Coastal Route then around halfway you will arrive at Jacksonville, also known as J-ville or Jax, and renowned for its beaches, music, arts and great food and drink options.
The wild animals of Catty Shack Ranch Wildlife Sanctuary, a home for big cats that have been rescued and donated, and Jacksonville Zoo and Gardens, are both popular and impressive sites, the latter also now featuring a prehistoric Dinosauria exhibition for a chance to step back in time.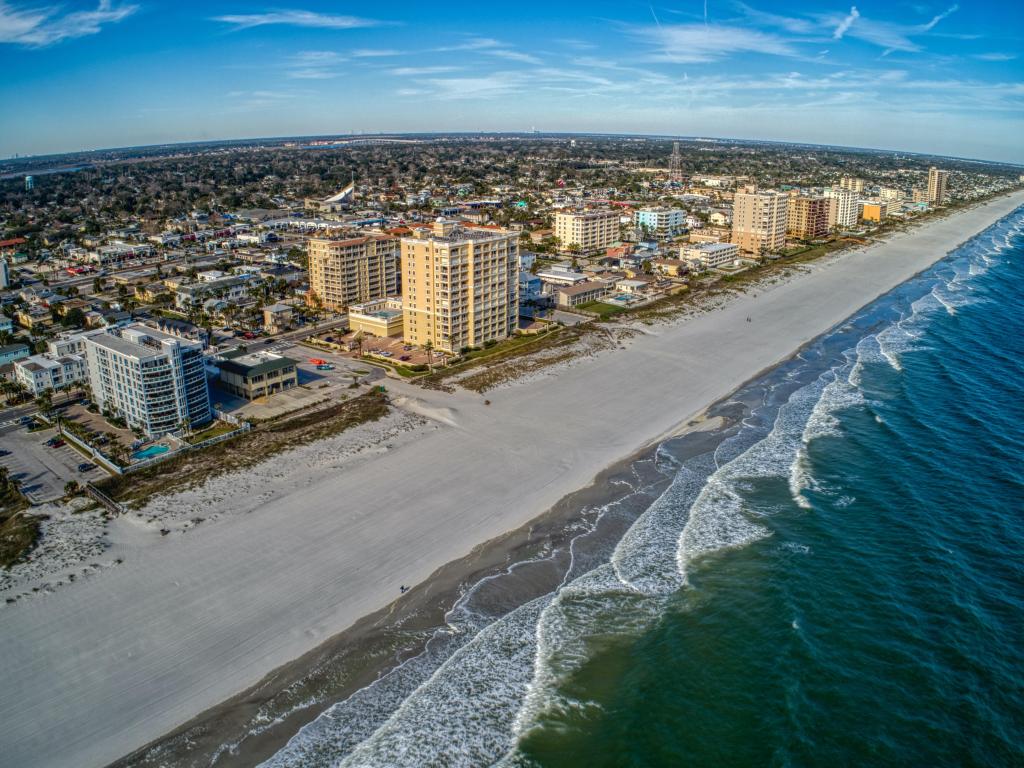 The beautiful Kathryn Abbey Hannan Park is also a great place to while away an afternoon, so head here for a hike before taking a swim.
You'll also find plenty of opportunities for a swim during a stay at the Hyatt Regency Jacksonville Riverfront, in a great location right along the waterfront of St. Johns River, with beautiful shoreline views.
This hotel is also close to other top sites such as the Museum of Science & History, Jacksonville Maritime Museum Society and Ritz Theatre LaVilla Museum.
The gorgeous outdoor swimming pool is open all year round, with incredible beach views you can enjoy after a dip. Afterward head to one of the restaurants on-site, choosing from delicious SHOR Seafood Grill and Tavern or Market restaurant serving up American lunch and dinner delights.
Where to stay when you reach New Orleans
New Orleans is renowned for its music, museums and its scenery of the Mississippi River, and much adventure and fun await you when you arrive in this buzzing city.
A hotel matching the sparky personality of New Orleans is definitely The Roosevelt. An incredible 5-star hotel in the heart of New Orleans, it's close to sights including Louisiana Maritime Museum and Vieux Carre Historic District.
With beautiful modern décor inside and out, there is a luxurious rooftop bar to unwind after a wonderful day exploring, or head to the huge gym with state-of-the-art equipment if you want to stay on the move.
After enjoying pre-dinner drinks and beautiful city views from the sun terrace, head for live jazz in the Blue Room before an evening meal at the on-site Domenica restaurant serving delicious Italian cuisine.
Things to see on a road trip from Raleigh to New Orleans
The incredibly beautiful, fun and interesting road trip from Raleigh to New Orleans is absolutely bursting with things to see and do, with a great balance of adventure and relaxation, culture and amusements. It will be unforgettable.
Take a look at our lists below to see all the best places we suggest stopping off at, you really are in for a whale of a time!
Inland Route
Greensboro Science Center - This really is packed with so much to see, including amazing animals, recreated dinosaurs and 3-D shows. In the good weather there are also outdoor activities and ziplines to whizz round this interesting museum.
Lexington - Make sure to visit Keeneland, either for a tour of this famous race course or hang around to see one in action.
Pisgah National Forest - Spread over 500,000 acres this amazing landscape is packed with lush forests, waterfalls and trails. For the dare devils there is the opportunity for whitewater rafting too.
Asheville - Stop off at Biltmore to marvel at America's largest home, this unbelievable estate was built for George Washington Vanderbilt II and is now a popular attraction to tour.
Nantahala National Forest - There are over 600 miles of pathways to hike here. Enjoy incredible views along the popular Whiteside Mountain National Recreation Trail route.
Chattahoochee-Oconee National Forests - Wow what a forest. There are lots of trails to explore here, with the Springer Mountain Loop trail one that ticks plenty of boxes with great views, pathways and wildlife.
Marietta Square - A stop off in this pretty town is welcome, with the square buzzing with restaurants and bars and shopping opportunities.
Atlanta - There is so much to see here, with the unique World of Coca-Cola one of the most interesting. Homage to this popular world-renowned drink, head here to learn much about its origin.
National Memorial for Peace and Justice - Montgomery is teeming with historical landmarks, with this memorial monument a real eye-opener of difficulties in the past.
Conecuh National Forest - Spread between Andalusia, Alabama, and Florida, this expansive park is perfect for fishing, camping and hiking.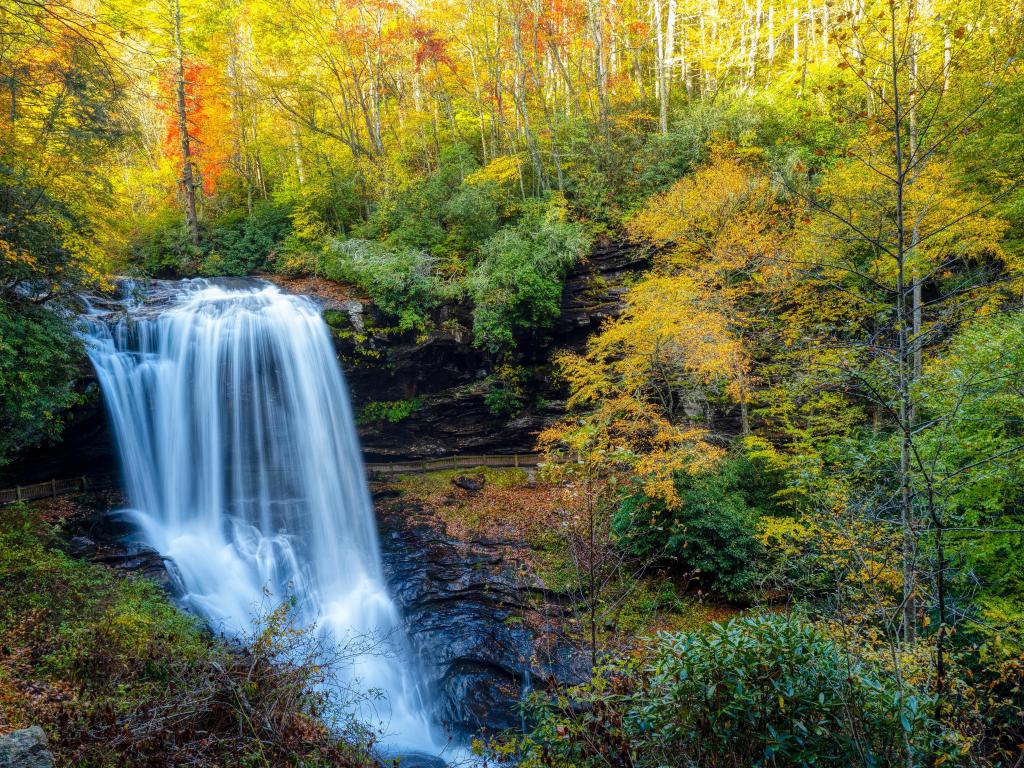 Coastal Route
Myrtle Beach - This beautiful beach is packed with outdoor recreation options as well as a great place to relax. Head along the piers for fishing or entertainment, parasail across the waves, or take a boat cruise.
Francis Marion National Forest - The forest's 250,000 acres are brimming with wildlife, so take a hike or a bike across some of the plentiful trails, such as the Canoe Trail, an interesting trek to enjoy.
Mount Pleasant Memorial Waterfront Park - Set in the base of Ravenel Bridge, sit back and people watch from one of the many cafes. There are beautiful views across Charleston, with spectacular ocean sunsets.
The Charleston Museum - America's first museum, this interesting site is joined by two historic houses, and an interactive guided tour can give you all the lowdown on the history of Charleston.
Timucuan Ecological and Historical Preserve - Get ready to explore this amazing parkland. The Theodore Roosevelt Area is particularly popular, with winding trails and a superb Observation and Bird Platform to admire if you head along Willie Browne trail when you arrive.
Jacksonville Zoo and Gardens - Fun for all the family, this zoo has thousands of animals to see. Make sure to make feeding time at the Giraffe Lookout for an even more special experience during your visit.
Kathryn Abbey Hannan Park - This impressive park in Jacksonville has amazing views across the ocean, where you can enjoy taking one of the trails here before hopping into the water for a swim.
Osceola Wildlife Management Area - An array of wildlife to enjoy spotting here. Head along the National Scenic Trail loop, where you are bound to see much wildlife and epic scenery.
Tallahassee Museum - The popular Tallahassee Museum is a great outdoor attraction which gives an interesting background into the area as well as housing animals, nature trails and exciting aerial adventures!
Panama City Beach - Known as one of the best beaches in the US, the never-ending sandy shores where you can relax and sunbath or how about taking a jet-ski to the waters for some more adrenalin fueled fun.
Destin Harbor Boardwalk - A must visit is the Destin Harbor Boardwalk. You can enjoy the entertainment and hospitality along the water front, before jumping on a boat to dolphin-watch.
Pensacola - What a beach! The famous sandy shores are full of places to relax and be entertained, with popular amusement parks, boat trips, shops and bars.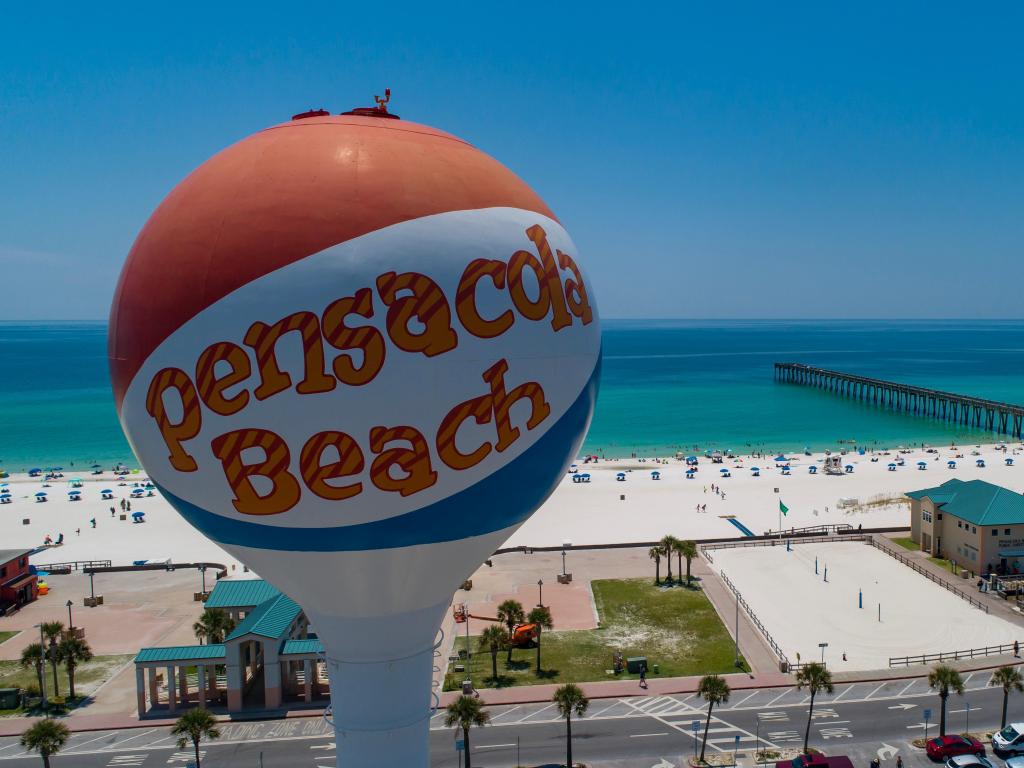 Both Routes
USS ALABAMA Battleship Memorial Park - Stop in Mobile and you must visit this military site. Head here and you can enjoy the displays across all 12 decks, and view many historic aircraft. Make sure to also take a turn in the flight simulator.
Best time to go on a road trip from Raleigh to New Orleans
With so much going on in New Orleans year-round there is reason to visit during every season, however, the milder weather makes all the exploring and entertainment much more enjoyable.
Summer in New Orleans can be very hot, and temperatures can range between 70- and 90 degrees Fahrenheit. As it is hot and humid visitor numbers can be lower, and better deals can be found, so if you are able to stand the heat then visiting during this time can be better on the wallet.
Come winter the temperatures hit around 50-70 degrees Fahrenheit, so lovely and mild but make sure to pack some layers for the cooler evenings. In winter there are also plenty of holiday celebrations towards the end of the year.
Visiting during spring is going to coincide with a lot of other travelers, namely because of the bucket-list festival Mardi Gras. This amazing event brings crowds, so if you do visit during this time, you must book way in advance.
Temperatures can sit at around 55 to 85 degrees Fahrenheit as you get further into the season during fall, so lovely and mild and a particularly pretty time to visit, plus accommodation rates and options are also better.
New Orleans is naturally a very exciting destination, which is packed with events and festivals year-round.
The incredible and memorable Mardi Gras tops this list and transforms New Orleans. Go for it, grab some beads, and enjoy the music and incredible carnival atmosphere in late February and early March.
There are also other events celebrated in New Orleans, including Wine and Food Experience in early summer, and New Orleans Film Festival and Voodoo Music and Arts Experience in the fall. Check out when you are visiting for more local events happening during your stay.