Road Trip from San Diego to Austin, Texas
Ready to leave the crashing waves of the Pacific Ocean behind and set off on an adventure to the heart of Texas? This road trip from San Diego to Austin will take you through stunning desert landscapes, some of the most unique national parks, and sunny cities famous for their delicious cuisines on the way.
The 1,400-mile road trip from San Diego to Austin will take about 21 hours to complete. Depending on the route, you can visit Tucson, El Paso, Albuquerque, Santa Fe, Fort Stockton as well as Saguaro, White Sands and Petrified Forest National Parks.
This sun-drenched road trip captures both the best of the West and the South. Read on to learn more about the best routes, places to stay the night, and amazing sites to explore along the way on this unforgettable journey, as well as the ultimate time to visit Austin.
How far is Austin, Texas from San Diego, and how long will the road trip take?
Comparison of road trip routes between San Diego and Austin, Texas

| Route | Distance | Driving Time |
| --- | --- | --- |
| The El Paso Route | 1,400 miles | 21 hours |
| The Santa Fe Route | 1,520 miles | 23 hours 40 minutes |
The slightly shorter El Paso Route is a journey of about 1,400 miles. You can complete this drive in around 21 hours, if driven with no stops or detours.
Alternatively, the Santa Fe Route offers another exciting option, stretching roughly 1,520 miles and requiring nearly 24 hours of drive time to reach Austin.
We recommend setting aside 5-6 days for the journey to fully experience all the attractions along the way. For those with a bit more time and a spirit of adventure, there are also opportunities to drive off-route and explore national forests, parks, and natural wonders that are sure to impress.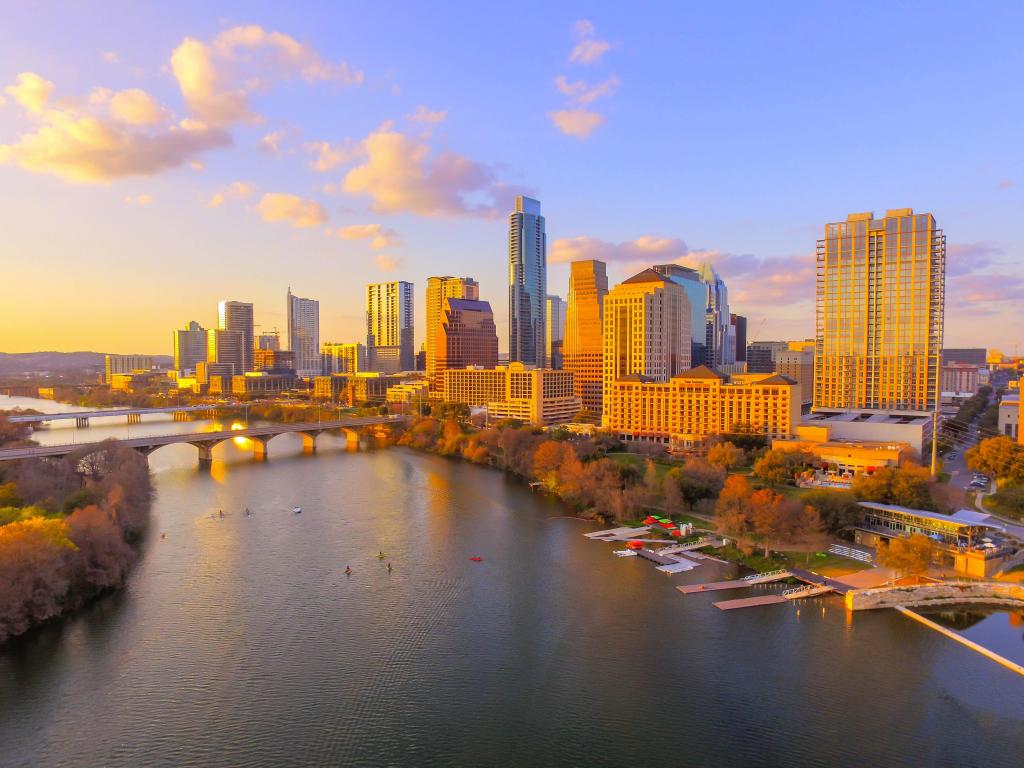 Best road trip route from San Diego to Austin, Texas
Both the El Paso and Santa Fe Routes from San Diego to Austin are dotted with picture-perfect attractions and unique landscapes to enjoy. Which route you choose will depend on which specific places you'd like to visit on the way.
The more direct El Paso Route takes you from San Diego to Austin through surreal desert views and mountains. On this route, you'll get to admire the wondrous cacti-filled landscapes of Saguaro National Park and explore the historical El Paso Mission Trail.
You will get to explore Tucson and El Paso as well as experience the otherworldly beauty of White Sands National Park and dive into Texas history. However, you'll miss out on the forest-filled scenery and quirky cultural attractions of the Santa Fe Route.
The Santa Fe Route, on the other hand, will take you through Phoenix and the Petrified Forest National Park. You'll also get to take in panoramic views from the Rim Lakes Vista Overlook and Sandia Peak Tramway and immerse yourself in the cultural richness of Albuquerque Old Town and Santa Fe Plaza.
You can also make a relatively long, but much-recommended detour to the Grand Canyon on this route if you have more time on your hands.
How to drive from San Diego to Austin, Texas
The map above shows you our suggestions for the best routes between San Diego and Austin, Texas. Keep reading for detailed descriptions of both routes, where to stay, and the best things to do on the way.
The El Paso Route
Embark on the El Paso Route from San Diego, heading east on Interstate 8 (I-8) through the sun-soaked city of Yuma. Continue to Tucson, and then venture on through the Coronado National Forest, where mountain ranges, canyons, and wildlife add scenic beauty to your road trip.
Travel onward to the picturesque town of Las Cruces. From there, make your way to the breathtaking White Sands National Park, a surreal landscape of shifting white sand dunes.
Next, head southeast towards El Paso, a city that combines Mexican and American culture, art, and cuisines. From El Paso, follow I-10, moving east through the heart of Texas.
This leg of the journey provides an opportunity to stop by Fredericksburg, a historic town known for its German heritage, wineries, and the Fredericksburg Historic District. After your visit, continue on the route and enter beautiful Austin, Texas.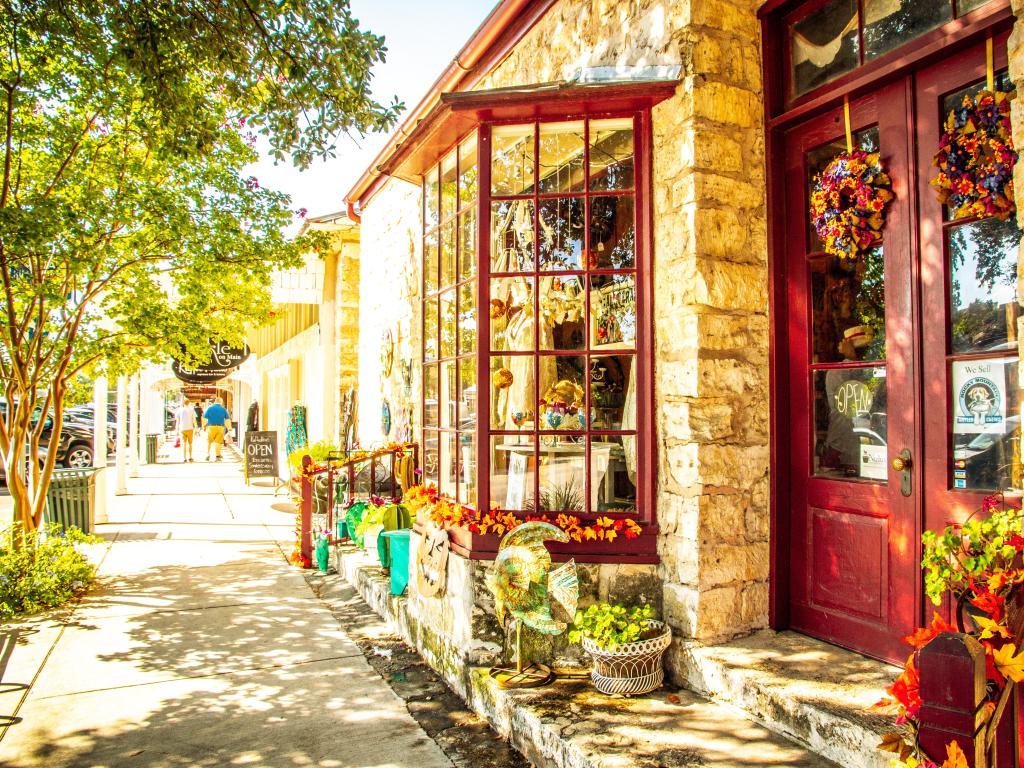 The Santa Fe Route
Kick off your road trip on the Santa Fe Route from San Diego, heading eastward on I-8 towards Yuma. From there, head north towards Phoenix, a city buzzing with unique southwestern culture, art, and an impressive food scene.
Drive through the Tonto National Forest and continue your journey through the vibrant natural landscapes of the Sitgreaves National Forest.
Soon, you'll reach Gallup, New Mexico, known as the "gateway to Native America." After your visit, head east towards Albuquerque. Here, you can explore the old town's Spanish charm, take a ride on the Sandia Peak Tramway for stunning views.
Continue your journey north to Santa Fe, New Mexico's capital renowned for its Pueblo-style architecture, creative arts scene, historic Santa Fe Plaza, and its incredible cuisine.
From Santa Fe, head southeast, passing through the city of Lubbock, known as the hub of West Texas. Finally, head to your destination, Austin, Texas.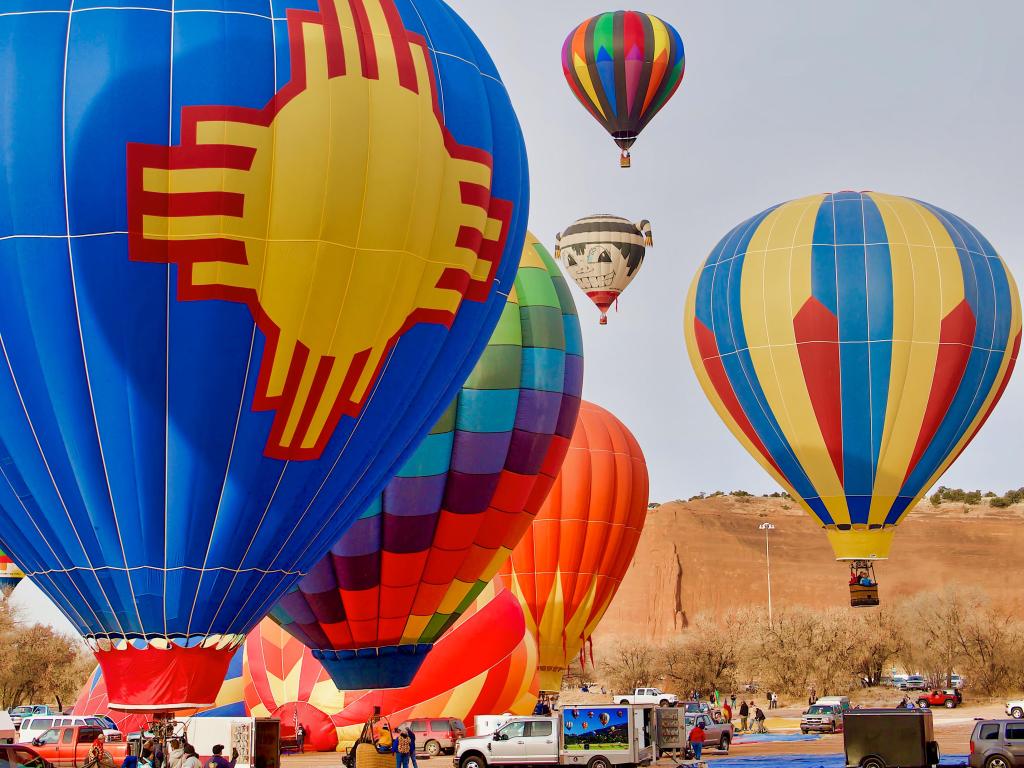 Best places to stop between San Diego and Austin, Texas
With so much to see and do, you'll want to make a stop or two along the way. Below are our recommended places to stay the night, including the best hotels. That way, you can plan your journey easily and be sure to have the relaxation you need.
A sunny stay in El Paso
El Paso, dubbed "Sun City" for its over 300 days of sunshine each year, is the ideal overnight stop on the El Paso Route. At the frontier of Texas and Mexico, the city is a culinary hotspot, famous for its mouthwatering Tex-Mex cuisine.
You might want to put aside a couple of days to visit this colorful city alone, because there is simply so much to see here! At the El Paso Museum of Art, immerse yourself in works of local and international artists.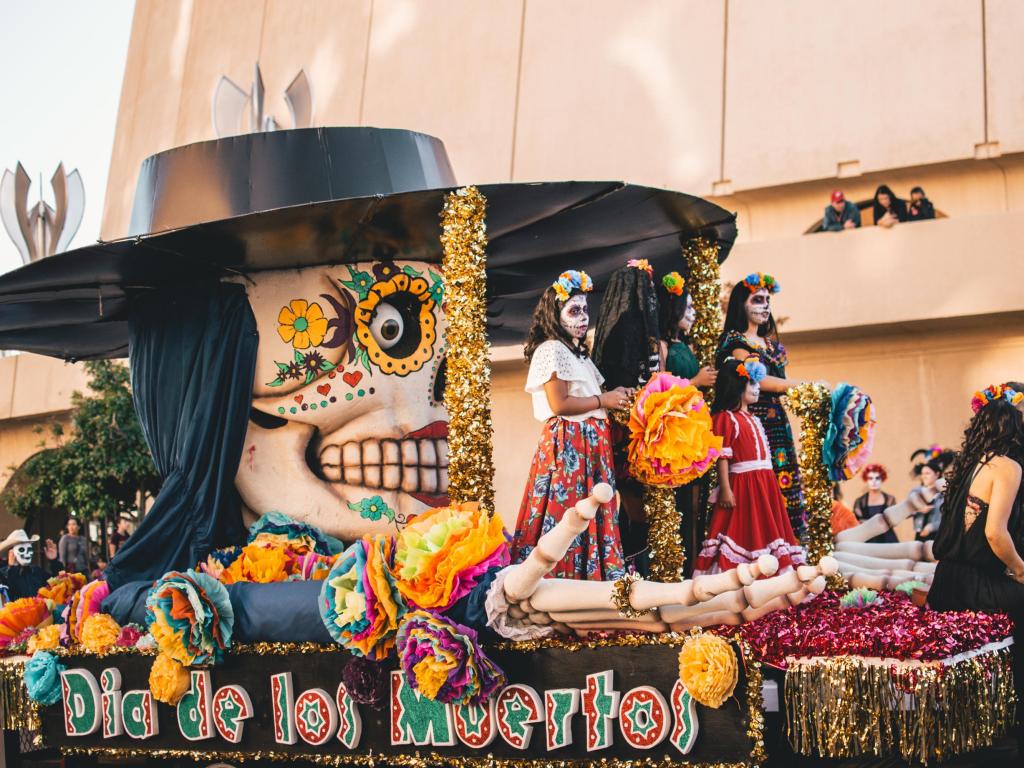 For wine enthusiasts, a visit to Zin Valle Vineyards promises tastings of locally produced wines in Texas' beautiful wine country. If you are not a wine aficionado or prefer to spend your day outdoors instead, head to Franklin Mountains State Park for a hike through rugged landscapes, offering panoramic views of the surrounding desert.
For accommodation, we recommend staying at the elegant Stanton House El Paso. A restored 1920s hotel, it houses original contemporary art pieces by local, Mexican, and European Artists. Each artwork adds a unique touch to the hotel's interiors and is even available for purchase if you'd like.
You will have all the comfort available to you during your stay without having to venture out. Stanton House features an upscale restaurant that serves contemporary cuisine, and the Blush spa within the hotel offers a range of treatments for the ultimate pampering.
Sample the delicious cuisine of Santa Fe
Santa Fe, renowned for its dynamic arts scene, beautiful landscapes, and famous Southwest cuisine, is an amazing pitstop on the Santa Fe Route. This New Mexican cultural hub preserves a distinct blend of indigenous and Spanish cultures, making it a unique destination to explore.
Spend some time wandering the Santa Fe Plaza, a vibrant hub of shopping, dining, and history. If you're an art enthusiast, you will love exploring Canyon Road, home to many art galleries showcasing a variety of artistic styles.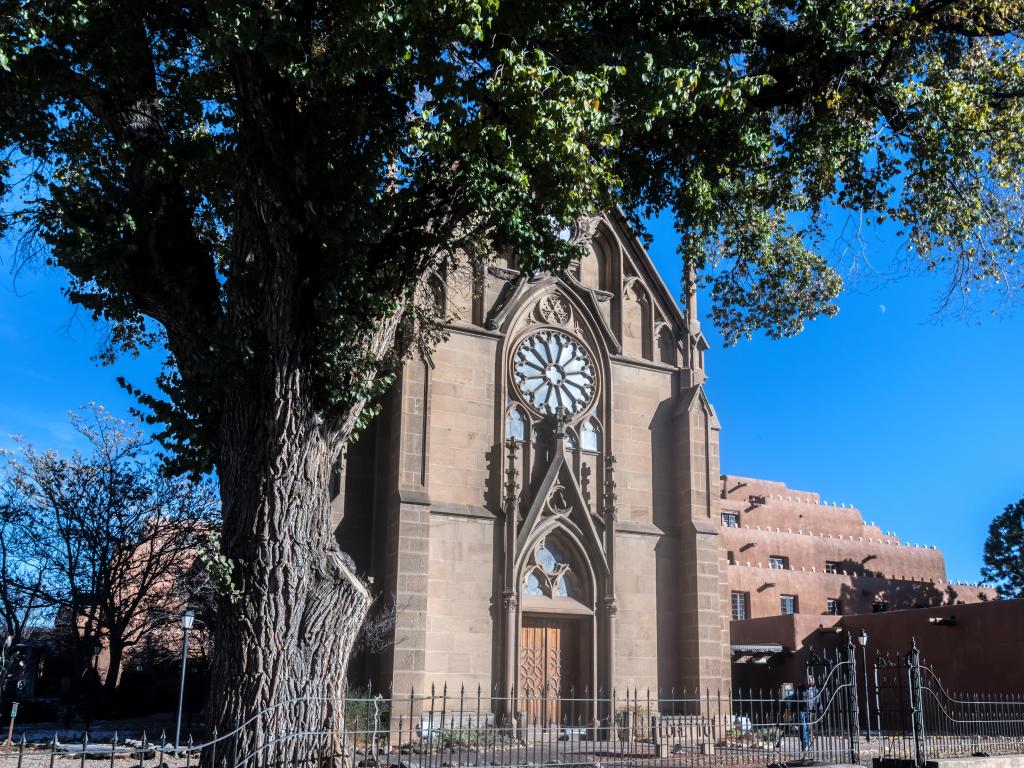 Santa Fe is a true cultural melting pot, and the Cathedral Basilica of St. Francis of Assisi, a striking architectural monument, is a testament to the city's rich history. Make sure you add this beautiful basilica to the top of your list of places to visit.
We recommend staying at the beautiful Rosewood Inn of the Anasazi for the night. This luxurious inn embodies Santa Fe's blend of Native American and Spanish cultures. Located next to the famous Loretto Chapel, the hotel's architecture seamlessly blends traditional and contemporary design.
The Inn's rooms are all adorned with handcrafted furnishings, traditional wooden ceilings, and cozy kiva fireplaces. The property is conveniently located just steps from the city's vibrant galleries, shops, museums, and the historic Santa Fe Plaza.
Where to stay when you reach Austin, Texas
Austin, the live music capital of the world, is known for its eclectic blend of country, blues, and rock. With plenty of parks and lakes ideal for hiking, biking, swimming, and boating, this Texas capital is a mecca for outdoor enthusiasts and music fans.
Key landmarks to explore in Austin include the grand Texas State Capitol Building, the LBJ Presidential Library, and the refreshing Barton Springs Pool, a popular local swimming spot. Whether you're a music lover, a history buff, or an outdoor adventurer, Austin has something to pique your interest.
After a day of exploring the vibrant city, unwind at the iconic Hotel Saint Cecilia. Originally built in 1888 as the Miller-Crockett house, this Victorian property is one of only five remaining original homes along this stretch of the Colorado River.
All rooms and suites at Hotel Saint Cecilia offer a truly unique experience with Rega turntables and Geneva sound systems. Music lovers are invited to delve into the hotel's lending library, filled with vintage LPs, rock biographies, and poetry anthologies from various artists.
Located in the historic Travis Heights neighborhood, Hotel Saint Cecilia is just a block away from the vibrant South Congress District. Here, you can explore the legendary Continental Club, a mainstay of the Austin music scene, as well as a variety of culinary, entertainment, and shopping hotspots.
Things to see on a road trip from San Diego to Austin, Texas
Along this beautiful stretch of highway, you'll find endless things to do and see. Below, we've highlighted our favorite stops along each route to help you plan the ultimate road trip from San Diego, CA to Austin, TX.
The El Paso Route
Saguaro National Park - This national park is named after its most visible and iconic inhabitant, the giant Saguaro cactus. Visitors will enjoy the stark beauty of the Sonoran desert, discover diverse desert wildlife, and can explore through extensive hiking trails.
Pima Air & Space Museum, Tucson - This massive museum houses more than 300 aircraft and spacecraft, and is a must-see for aviation enthusiasts, featuring exhibits that span the history of flight from the Wright brothers to space exploration.
Bowlin's The Thing, Benson - As one of the oldest roadside attractions in the United States, Bowlin's The Thing offers a unique, whimsical experience. You'll be entertained and intrigued by an assortment of oddities and curious exhibits that are shrouded in mystery.
Coronado National Forest - Covering a large part of southeastern Arizona and southwestern New Mexico, Coronado National Forest offers a wide range of outdoor activities across diverse landscapes, from desert flats to alpine areas.
Chiricahua National Monument - Here you can explore the unique geological formations known as 'sky islands' - mountain ranges that rise dramatically from the surrounding grasslands. The monument offers great hiking opportunities.
New Mexico Farm and Ranch Heritage Museum, Las Cruces - Exhibits cover everything from ancient agriculture practices to modern day issues, and live animals provide a fun, hands-on experience.
White Sands National Park - The park is renowned for its stunning white gypsum sand dunes - the largest of its kind in the world. Whether hiking, sand-sledding, or simply enjoying a sunset, visitors will be captivated by this surreal, otherworldly landscape.
Franklin Mountains State Park, El Paso - As the largest urban park in the U.S., it provides a rugged adventure within city limits. Visitors can enjoy a network of trails for hiking and mountain biking, rock climbing opportunities, and panoramic views from various points in the park.
El Paso Mission Trail - This trail offers a historical journey, taking visitors back to the time of the Spanish colonization of the American Southwest. It encompasses three beautifully restored mission churches - Ysleta, Socorro, and San Elizario.
Paisano Pete, Fort Stockton - This quirky roadside attraction features one of the world's largest roadrunner statues. Paisano Pete has become a beloved symbol of Fort Stockton, inviting visitors for an unusual photo opportunity.
Annie Riggs Memorial Museum - Located in a historic hotel, the museum showcases an impressive collection of artifacts, photographs, and exhibits that tell the story of the West Texas frontier, from Native American history to the oil boom.
Ozona Museum - This local history museum preserves and presents the heritage of Ozona and Crockett County. With a focus on the life of early settlers, it includes exhibits on ranching, native flora and fauna, and historical artifacts.
Caverns of Sonora - Regarded as one of the most beautiful show caves in the world, the Caverns of Sonora offer guided tours through stunning underground chambers filled with an array of crystal formations, providing a truly magical experience.
Old Ice House Ranch Museum - This museum offers a glimpse into the ranching and farming history of Texas. Exhibits include farm equipment, cowboy gear, and memorabilia that showcase the rural life of the past.
Fredericksburg Historic District - This charming district features beautifully preserved German colonial-era buildings, offering shopping, dining, and a rich historical experience.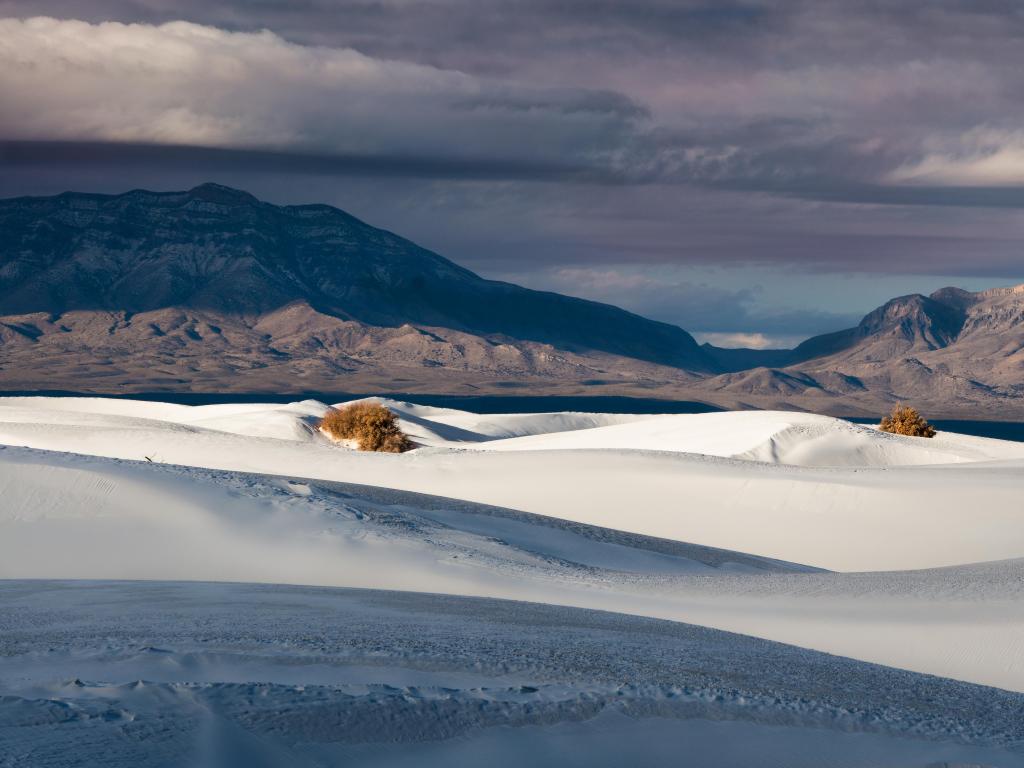 The Santa Fe Route
Heard Museum, Phoenix - This museum showcases American Indian art and culture, offering an in-depth exploration of native heritage through compelling exhibits and collections that span historical and contemporary works.
Taliesin West, Scottsdale - The winter home and architecture school of famed architect Frank Lloyd Wright. It is a UNESCO World Heritage site where visitors can explore Wright's organic architectural style and principles.
Tonto National Forest - The largest national forest in Arizona, Tonto offers diverse scenery from Saguaro cactus-studded desert to pine-forested mountains, abundant wildlife, and a wide range of recreational activities.
Sitgreaves National Forest - Covering a significant part of northeastern Arizona, it features varied landscapes, from high desert to mountainous areas, and offers abundant opportunities for outdoor recreation.
Wigwam Hotel, Holbrook - Part of the historic Route 66, this unique motel offers accommodations in the form of concrete teepees, creating a memorable stay steeped in Americana.
Petrified Forest National Park - If you love fossils, especially fallen trees that lived over 200 million years ago, then you'll love this park. Here, you'll get a glimpse into an ancient environment preserved in stone.
Gallup, New Mexico - Known as the "Gateway to Native American Culture", Gallup is rich in Native American culture and features numerous galleries, trading posts, and annual ceremonial events.
Laguna Pueblo - One of the largest existing Native American pueblos, Laguna Pueblo is known for its stunning landscapes, historic mission church, and vibrant community of artists.
Albuquerque Old Town - The historic heart of Albuquerque features adobe buildings, traditional Spanish Plaza, art galleries, and boutiques. It's a great place to explore local history, art, and cuisine.
Sandia Peak Tramway - An aerial tramway providing a stunning ride up to the peak of the Sandia Mountains, offering breathtaking panoramic views of the Rio Grande Valley.
Tinkertown Museum, Sandia Park - A quirky, folk-art museum featuring a collection of carved figures and miniature Western scenes, all crafted by the late Ross Ward over 40 years.
Santa Fe Plaza - This historic plaza in downtown Santa Fe is a hub for shopping, dining, and culture, surrounded by museums, historic buildings, and galleries featuring local and indigenous art.
Blue Hole, Santa Rosa - A natural artesian well known for its vibrant blue water, it's a popular spot for diving and swimming due to its clarity and constant temperature.
Billy the Kid Museum - This museum explores the life of the notorious outlaw Billy the Kid and provides a glimpse into the wild west through various historical artifacts.
Buddy Holly Center - A museum and arts center in Lubbock, Texas, dedicated to celebrating the life and music of rock 'n roll pioneer Buddy Holly.
Lake Brownwood State Park - This scenic Texas park offers a peaceful retreat with opportunities for fishing, boating, hiking, and camping around the beautiful Lake Brownwood.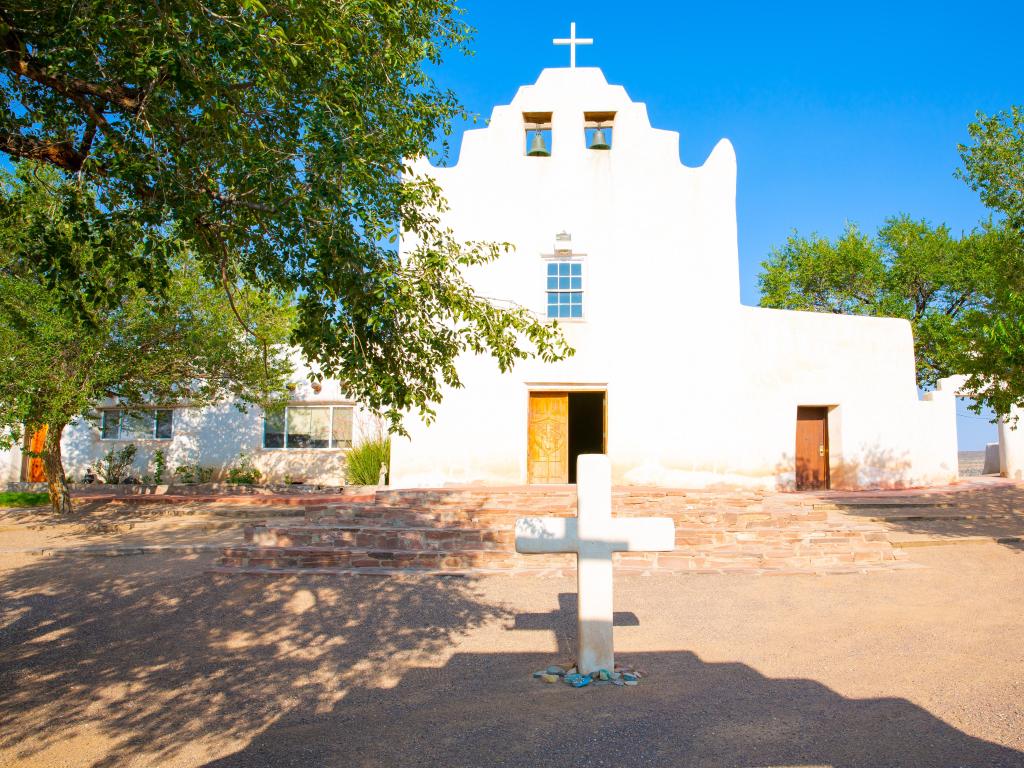 Best time to go on a road trip from San Diego to Austin, Texas
Austin has mild weather and plenty of indoor and outdoor attractions, making it a year-round destination. Although it rarely snows and stays pretty mild in the winter, summers can be tough, with temperatures reaching over 100 degrees Fahrenheit.
Despite the heat, summer is a wonderful time to visit Austin with an abundance of outdoor activities and events. Make sure to visit the Santa Fe Indian Market in Santa Fe in August if you're interested in experiencing a rich cultural heritage.
Although the heat can be extreme, there're plenty of places for a refreshing dip. The city's many lakes, springs, and swimming holes become popular during this time, offering much-needed respite from the heat.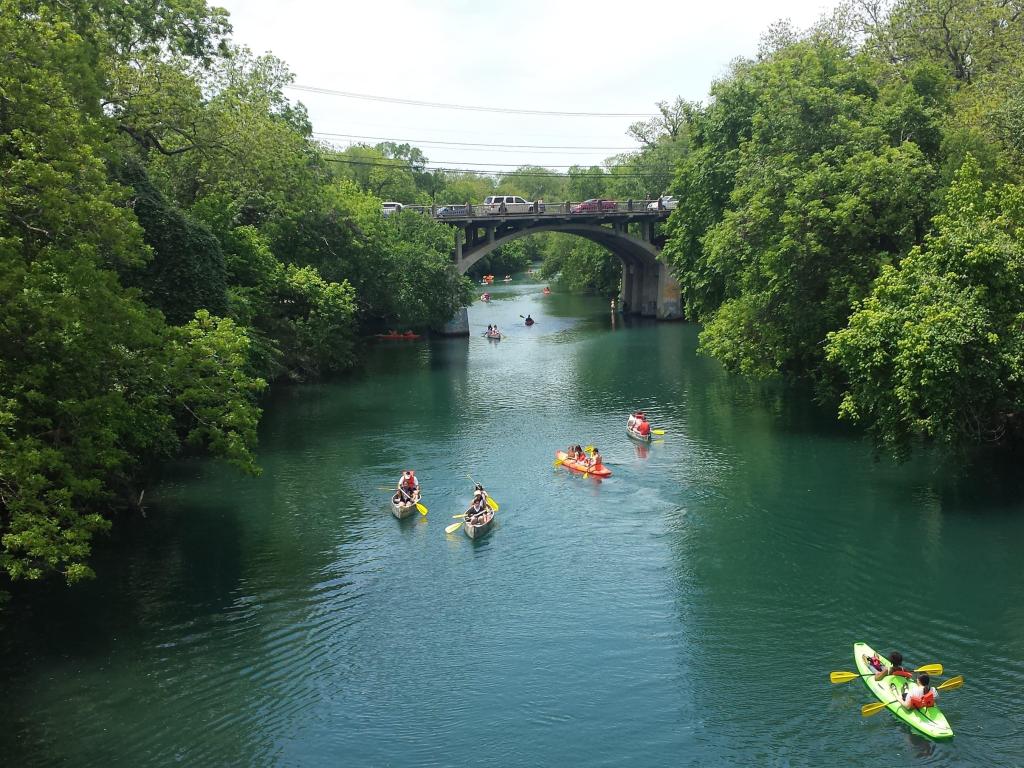 However, if you prefer cooler temperatures, winter might be a better option. With daytime temperatures averaging between 55-65 degrees Fahrenheit, Austin's winters are mild. Rare cold spells can cause temperatures to drop below freezing, but snow is a rare occurrence.
Winter is also when the famous Tucson Gem, Mineral & Fossil Showcase takes place, attracting visitors from around the globe. If you love gems, fossils, and anything from the earth, you'll love visiting during this exciting festival.
Spring and fall in Austin are simply delightful. With temperatures hovering between 70-85 degrees Fahrenheit, these seasons provide comfortable weather for exploring the city. Both seasons are popular among visitors for their pleasant climates and colorful scenery.
The Pecan Street Festival, a free art festival, occurs twice a year in September and May, making both spring and fall an ideal time for art enthusiasts to visit. November brings the renowned Texas Book Festival to Austin, a must-see for literary fans and a reason to come in fall.