Road Trip from San Diego to Monterey
Are you planning a road trip from San Diego to Monterey? Whether you're a local looking for a weekend getaway or a visitor exploring the West Coast, this amazing road trip is packed with stunning scenery, unique attractions, and outdoor adventures.
The 520-mile road trip from San Diego to Monterey will take about 11 hours to drive. Notable sights are Los Angeles, Huntington Beach, Solvang, Malibu, Big Sur, Santa Barbara and Salton Sea as well as Joshua Tree, Yosemite and Sequoia National Parks.
From the sun-soaked beaches of San Diego to the rugged coastline of Monterey, this road trip is a must-do for any travel enthusiast. So, buckle up and get ready to hit the road as we guide you through the best route, top attractions, and everything you need to know before embarking on this epic journey.
How far is Monterey from San Diego, and how long will the road trip take?
Comparison of road trip routes between San Diego and Monterey

| Route | Distance | Driving Time |
| --- | --- | --- |
| The Pacific Coast Highway Route | 520 miles | 11 hours |
| The Inland Route | 740 miles | 14 hours |
Following the shores of the Pacific Ocean on the Pacific Coast Highway Route will cover 520 miles and take you about 11 hours to drive without accounting for any stops you might want to make.
The longer Inland Route spans 740 miles and will take 14 hours to drive. However, this does not take any detours you might want to take into account.
Whichever route you choose, we suggest taking at least 3 days to enjoy everything that this beautiful road trip has to offer.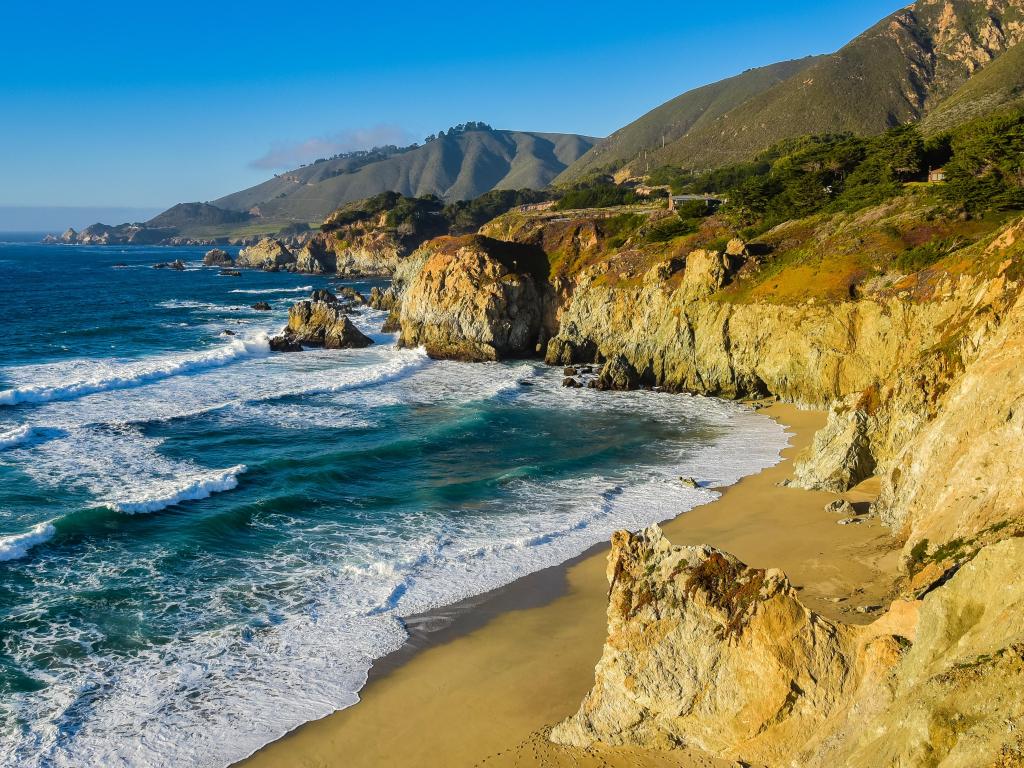 Best road trip route from San Diego to Monterey
Our two suggested routes are very different in the landscapes and cities they encompass, so the best one for you will depend on what you'd like to see - stunning coastal views or epic national parks.
The stunning Pacific Coast Highway Route will take you through some of California's most beautiful coastal towns and attractions. The route is known for its breath-taking coastal scenery, which is one of the main benefits of this route.
The road winds along the rugged coastline, providing stunning views of the ocean, beaches, cliffs, and mountains. It is ideal for those who want to take a leisurely drive and enjoy the beauty of the California Coast.
The Inland Route, on the other hand, will take you to some of the most iconic national parks in the area, which include Joshua Tree, Sequoia, Kings Canyon and the bucket list-worthy Yosemite National Park.
The Pacific Coast Highway Route
Starting in San Diego, head north along Interstate 5 (I-5) towards Huntington Beach. From there, follow the Pacific Coast Highway, which offers stunning views of the Pacific Ocean and takes you through some of California's most popular cities, including Los Angeles, Malibu, Santa Barbara, and Solvang.
Drive past Big Sur and admire the scenery on the famous Bixby Creek Bridge, which offers breath-taking views of the rugged coastline. Continue north along Pacific Coast Highway, passing through Carmel-by-the-Sea, a charming city known for its art galleries, restaurants, and boutiques.
After your visit, you will soon reach your destination in sunny Monterey.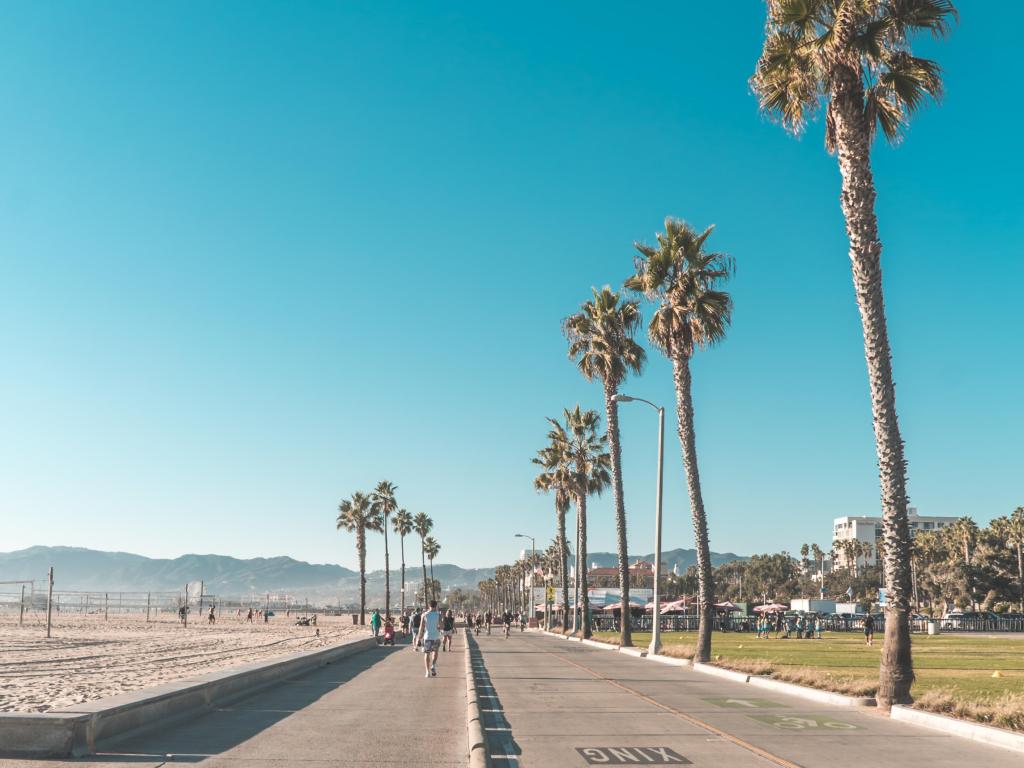 The Inland Route
Starting from San Diego, head northeast on I-15 towards Palm Springs. Once you reach Palm Springs, you'll want to head east on CA-62 towards Joshua Tree National Park.
From Joshua Tree, head west on the highway and then north towards Big Bear Lake. Head west on CA-18 towards the town of Running Springs and continue towards Lake Arrowhead.
Head to Mojave and then towards Bakersfield. Soon, you will get the opportunity to make a detour to the gorgeous Sequoia and Kings Canyon National Parks.
Drive past Fresno, where you will have the option to make another worthy detour, this time to Yosemite National Forest, before heading back towards the coast to your destination in Monterey.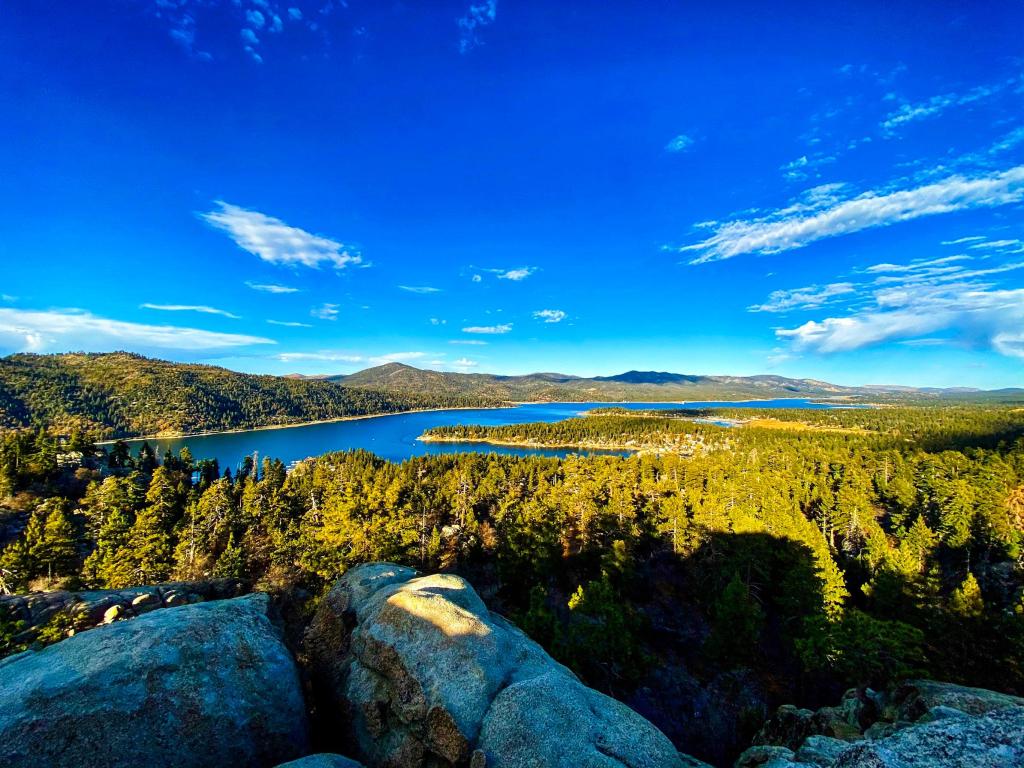 Best places to stop between San Diego and Monterey
Regardless of which route you decide to take, there are plenty of overnight stops along each route. Here are some amazing stops that you can do along the way to further explore each route.
Admire the coastal scenery in Santa Barbara
For the first overnight stop on the Pacific Coast Highway Route, Santa Barbara is an amazing option/ This beautiful coastal city is located approximately halfway between San Diego and Monterey, about 2 and a half hours north of Los Angeles.
This charming city is often referred to as the "American Riviera" due to its Mediterranean climate and palm-lined streets. Santa Barbara is also known for its cultural offerings, such as the Santa Barbara Museum of Art and the historic Arlington Theater.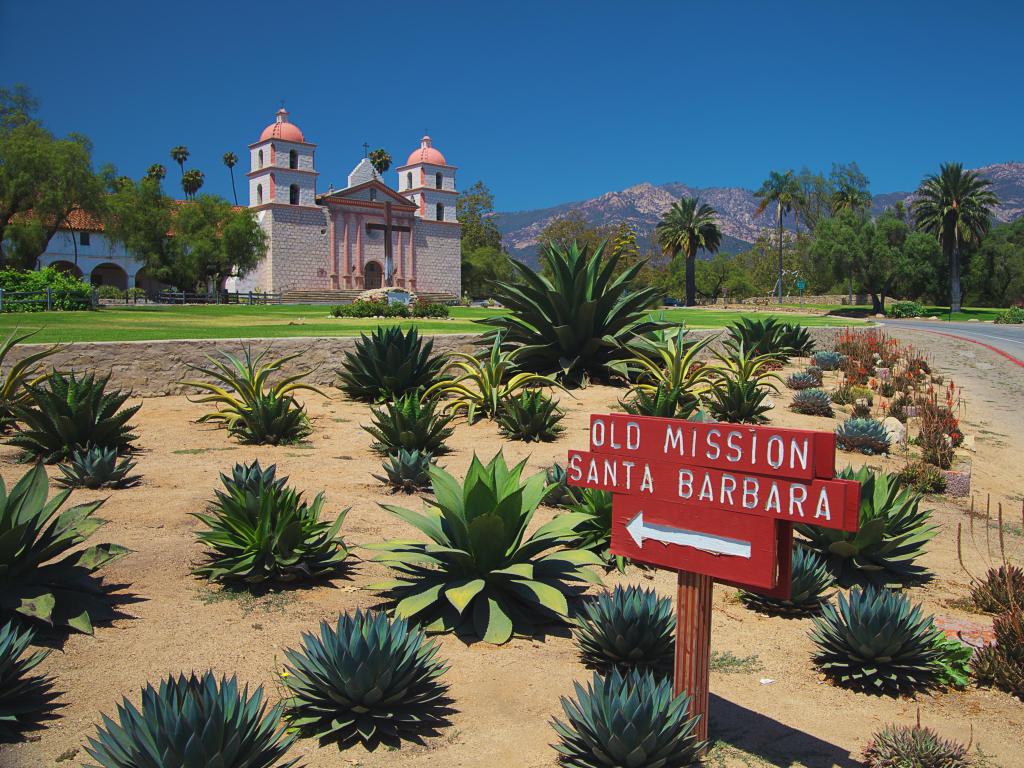 Santa Barbara is famous for its beautiful beaches, Spanish Colonial architecture, and stunning natural scenery. There are many attractions to visit, like the historic Stearns Wharf, Santa Barbara Botanic Garden, Santa Barbara Mission, and Urban Wine Trail.
There is no mentioning Santa Barbara without mentioning its famous wine country, which is home to over 200 wineries in the nearby Santa Ynez Valley.
For your stay, the Simpson House Inn is a gorgeous inn built in 1874 that boasts beautiful Victorian architecture surrounded by stunning landscaped gardens.
The hotel features a gourmet breakfast every morning that can be enjoyed in the garden. You can also enjoy afternoon refreshments, wine tastings and an appetizer buffet at the inn daily.
Simpson House Inn is located a short walk from the historic downtown and Arlington Theater, and the Santa Barbara Botanical Gardens are a short drive away
A luxurious stop in Palm Springs
Palm Springs is located approximately halfway between San Diego and Joshua Tree National Park on the Inland Route. Palm Springs is a popular destination for its hot springs, spas, golf courses, and outdoor activities like hiking and horseback riding.
Palm Springs is known for its luxury spas, and the city is famous for its abundance of mid-century modern architecture, including homes, hotels, and public buildings designed by some of the most prominent architects of the era.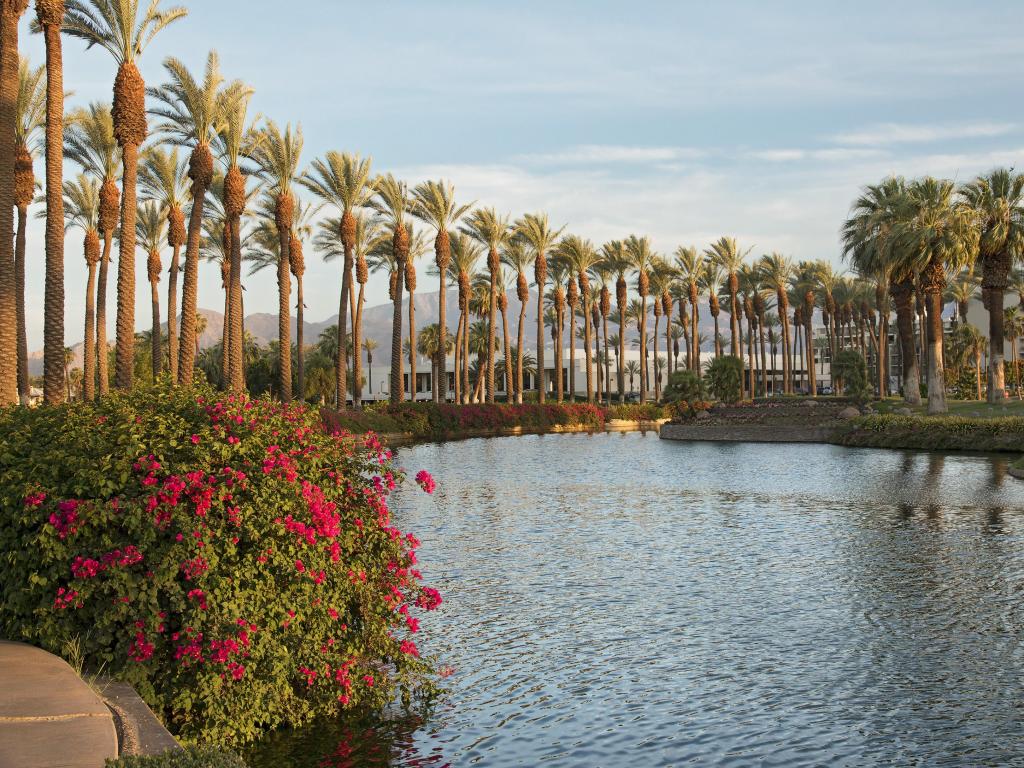 If you are looking to spend some time outdoors, you can enjoy activities such as hiking, biking, and horseback riding in the nearby mountains and desert areas.
There are many hotels and resorts in the area, but The Palm Springs Hotel is one of the best, a designer hotel with beautiful décor and a refreshing pool with the quintessential Palm Springs vibes, surrounded by lush palm trees. You will also find a hot tub here.
Some of the elegant suites on the proerty feature a living area, a clawfoot bath for the ultimate relaxation or a private cabana.
Palm Springs Art Museum is a short drive away. Downtown Palm Springs is also a stone's throw away, where you will find many restaurants and shops. The hotel is also conveniently located close to the highway, making it easy to continue your journey the next day.
Where to stay when you reach Monterey
The Monterey Plaza Hotel & Spa is an excellent choice for lodging when you reach your destination. Located right on the beach, this hotel offers breathtaking views of Monterey Bay and is just a short walk away from Cannery Row and the Monterey Bay Aquarium.
In addition to its unbeatable location, the Monterey Plaza Hotel & Spa boasts several upscale restaurants, luxurious spa services, and comfortable accommodations. Be sure to book a reservation at one of the on-site restaurants as they tend to fill up quickly.
Things to see on a road trip from San Diego to Monterey
Even though this road trip is relatively short, it is jam-packed with amazing sights and things to do. Here are some of the unforgettable places you can visit and things you can see en route.
The Pacific Coast Highway Route
Huntington Beach - Known as "Surf City USA," Huntington Beach offers miles of sandy beaches and excellent surfing conditions.
Griffith Observatory - A popular attraction in Los Angeles, the Griffith Observatory offers stunning views of the city and the stars.
Malibu - This upscale beach town is famous for its picturesque coastline, celebrity homes, and stunning ocean views.
Santa Barbara - With its Spanish colonial architecture, beautiful beaches, and excellent wineries, Santa Barbara is a popular destination along the coastal route.
Solvang - For a taste of Europe, visit this charming Danish village with unique architecture, tasty bakeries and quaint shops. You will find it hard to believe that you are still in California!
Big Sur - A breathtaking stretch of coastline known for its rugged cliffs, stunning vistas, and beautiful beaches. You can also visit Pfeiffer Big Sur State Park here.
17-Mile Drive - A scenic drive through Pebble Beach and Pacific Grove, offering stunning views of the coastline and some of the area's most luxurious homes and golf courses.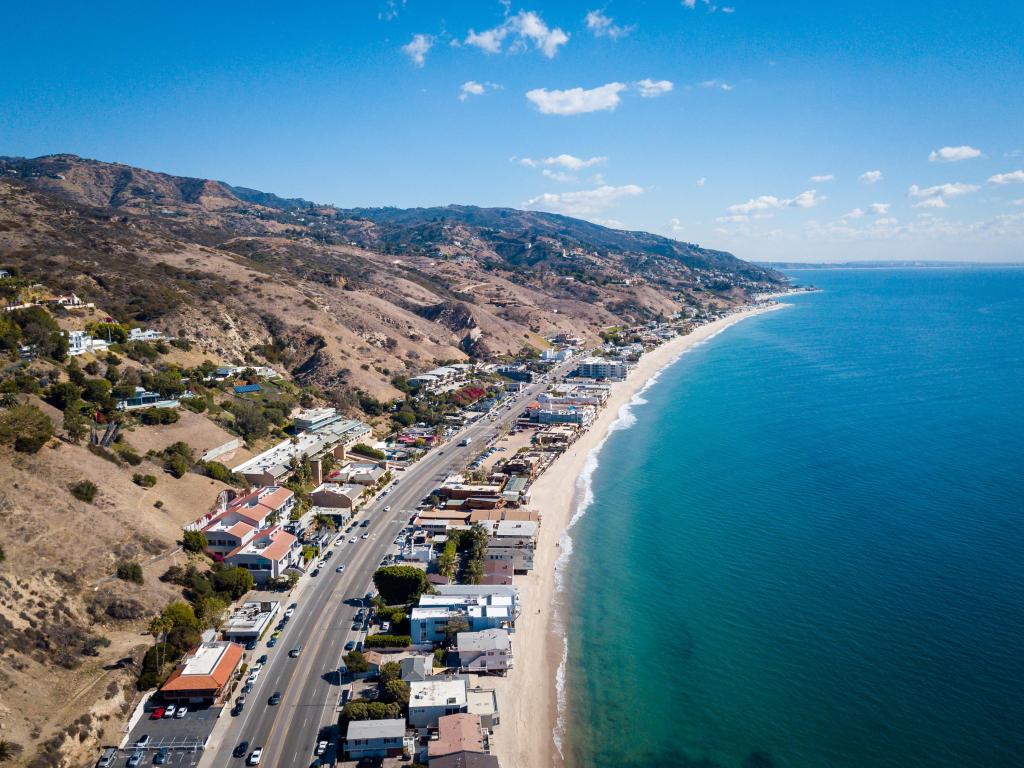 The Inland Route
Anza-Borrego Desert State Park - Located east of San Diego, this park is the largest state park in California, offering stunning views of the desert landscape and unique rock formations.
Salton Sea - A large, shallow lake located south of Palm Springs, this is an interesting stop for birdwatchers and those interested in geological features.
Joshua Tree National Park - This park is known for its unique desert landscape, rock formations, and the Joshua trees that grow there
Mojave National Preserve - Located northeast of Joshua Tree, this park offers beautiful desert scenery, historic sites, and hiking opportunities.
Calico Ghost Town - A former mining town located north of Joshua Tree, this attraction offers a glimpse into the Wild West with its preserved buildings and activities like gold panning and a train ride.
Big Bear Lake - A popular destination for outdoor enthusiasts, this mountain town offers skiing, hiking, boating, and other activities.
Sequoia National Park - Home to some of the world's largest trees, this park offers beautiful forest scenery, hiking trails, and opportunities to see wildlife.
Kings Canyon National Park - Adjacent to Sequoia National Park, Kings Canyon offers breathtaking views of the canyon and opportunities for hiking and camping.
Yosemite National Park - Although it requires a detour, Yosemite is a must-visit for nature lovers, offering stunning views of waterfalls, mountains, and valleys, and opportunities for hiking and camping.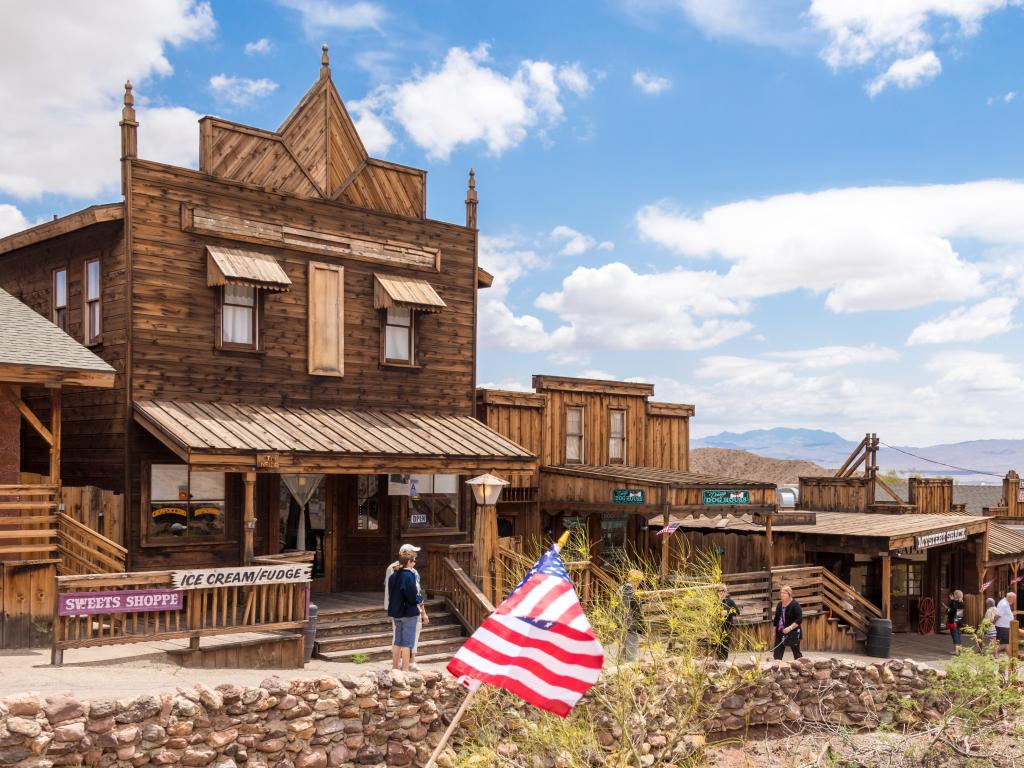 Best time to go on a road trip from San Diego to Monterey
Since the coastal areas along the route from San Diego to Monterey have mild temperatures year-round, this road trip a suitable year-round journey.
The climate along the coast of California is generally mild, with temperatures rarely falling below freezing in winter and rarely rising above 90 degrees Fahrenheit.
However, as you travel inland to destinations such as Joshua Tree National Park and Big Bear Lake, temperatures may become more extreme, and you may encounter snow during the winter months.
Monterey typically experiences mild temperatures in the summer months, with average highs ranging from the mid-60s to mid-70s Fahrenheit. It's generally a popular destination during the summer, especially because of its proximity to the coast and beaches.
However, it's not as crowded as some other California coastal destinations like Santa Barbara or Santa Monica. The region rarely experiences extreme heat during the summer, so visitors should be comfortable exploring the outdoors during the daytime.
The best times to visit Monterey are arguably in spring and fall due to the mild weather and fewer crowds. During these shoulder seasons, hotels and attractions in Monterey are generally more affordable than during the peak summer months.
Monterey has a mild winter climate, with average temperatures ranging from the mid-40s to mid-50s Fahrenheit. It's important to note that the winter months in Monterey are the rainy season, with the highest rainfall occurring between December and February.
This can lead to road closures and affect some outdoor attractions and activities. However, winter is generally less crowded, making it a good time to visit for those who prefer a quieter atmosphere.
Monterey has some amazing festivals happening throughout the year, including the world-renowned Monterey Jazz Festival in September, the prestigious Pebble Beach Concours d'Elegance in August and the Monterey Wine Festival in June.