Road Trip from San Diego to Yellowstone
Yellowstone National Park is arguably one of the most beautiful and picturesque National Parks on the entire planet. Brimming with vibrant wildlife, magnificent landscapes and phenomenal geothermal activity, this park is a truly unique destination at the end of a magnificent road trip.
The 1120-mile, 17-hour road trip from San Diego to Yellowstone National Park takes you through Las Vegas, St George, Salt Lake City and Idaho Falls, plus natural wonders the Grand Canyon, Mojave National Preserve, Zion National Park and Dixie National Forest.
To help with the planning of your amazing road trip, check out all the information below for great inspiration, information and things to do along the way.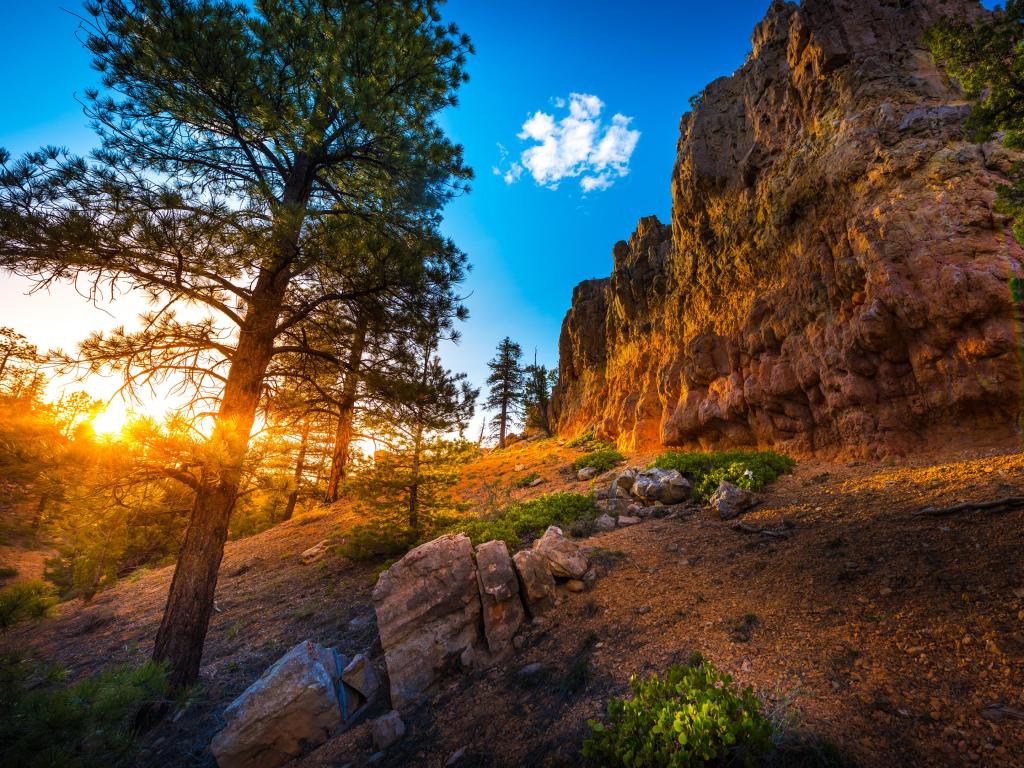 How far is Yellowstone National Park from San Diego, and how long will the road trip take?
The Grand Canyon Detour adds significantly to the distance and driving time on this route, but with great rewards
Route
Distance
Driving Time
Main Route
1,120 miles
17 hours
The Grand Canyon Detour


Total route distance/time

1,525 miles
25 hours
The road trip from San Diego to Yellowstone National Park is approximately 1120 miles and takes around 17 hours. That's if you were to drive nonstop along the route, without accounting for any stops including filling up with gas.
There's no point in a road trip if you just drive from A to B though. There are so many great places to see along this route, each with their own unique experiences. You should definitely break it up for a more relaxing journey and creating an unforgettable road trip.
We would recommend taking a steady four days to get between San Diego and Yellowstone National Park, breaking up the drive into a more manageable 4 to 5 hours per day. This gives you the chance to experience Las Vegas, Zion National Park and Salt Lake City during your fantastic road trip.
Of course, if you have the time there are plenty of opportunities to extend this trip, especially if you're keen on spending time in some of the country's great natural spaces.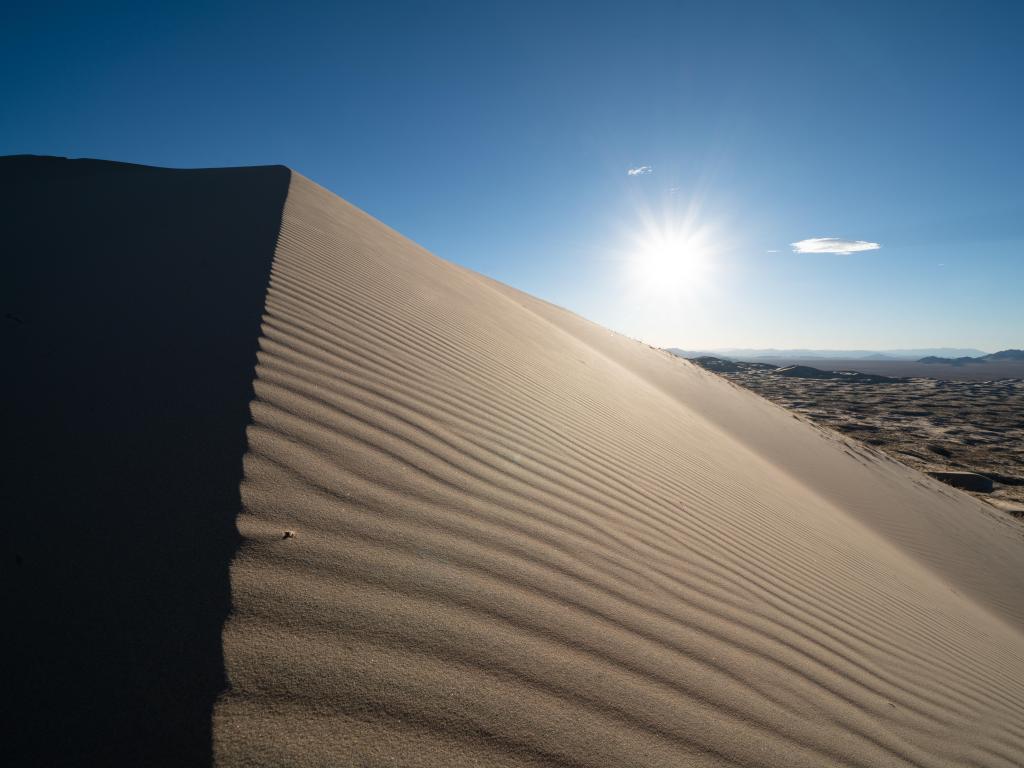 Best road trip route from San Diego to Yellowstone National Park
The direct route between San Diego and Yellowstone is a pretty straightforward one, allowing you plenty of time to experience the wonderful sights along the way.
The drive will take you through numerous states, all of which have some exceptional scenery to soak up along the way.
You do have the option to head further inland to see the Grand Canyon or Monument Valley, but even if you only have time to stick to the direct route you'll still enjoy some incredible stops along the way.
How to drive from San Diego to Yellowstone National Park
The map above shows our suggestions for the best road trip routes between San Diego and Yellowstone National Park. Keep reading for detailed descriptions of both routes, where to stay on either, and the best things to do on the way.
Main Route
Hop on the I-15 North straight out of San Diego, switching to the I-215 at Murrieta. You can stop at San Bernardino National Forest if you want to stretch your legs under the shade of the trees before heading out into the desert.
The I-215 merges with the I-15 after a few more miles. The route from here is very simple, passing Mojave National Preserve before crossing into Nevada to reach the vibrant streets of Las Vegas for your first recommended overnight stop.
After you've finished trying your luck in Vegas, get back on to the I-15 heading north. From Littlefield the road takes you through the Virgin River Gorge, following the path carved out by the river for several miles.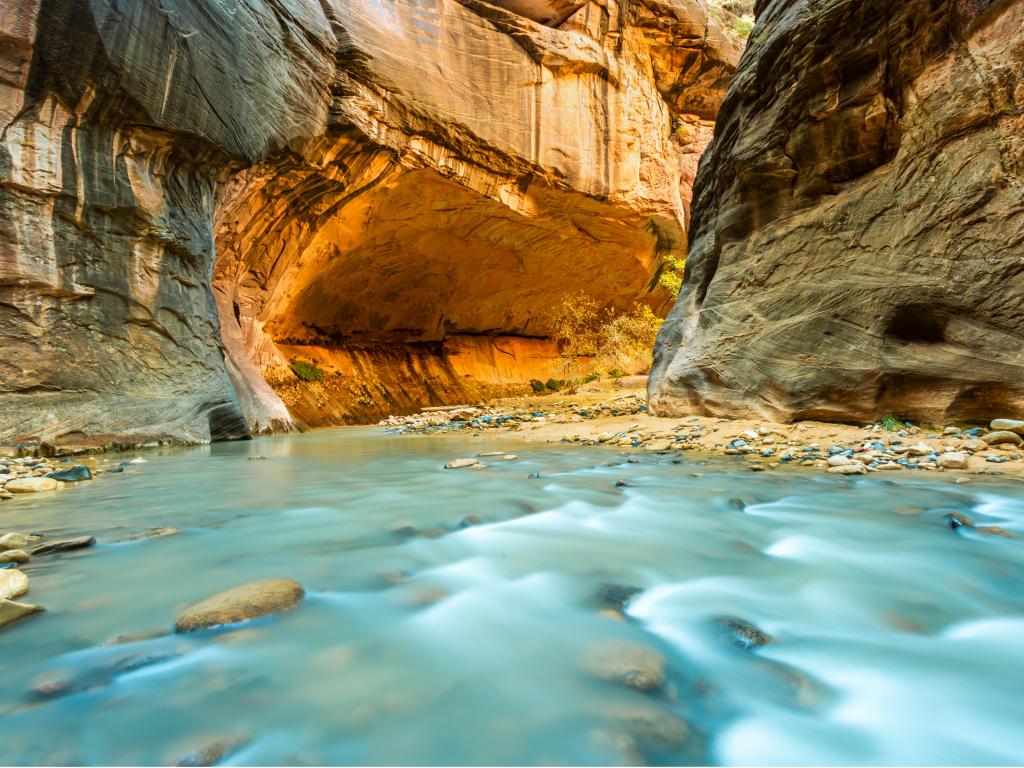 After crossing into Utah you'll approach Zion National Park, which is another great spot to break your journey. Take Exit 16 of the I-15 to get up to the park.
Continue on the I-15 northwards towards Salt Lake City. You have the option to detour to Dixie National Forest before you reach the city - a highly recommended stop if you're keen on hiking, with some very photogenic rocky landscapes to explore.
Stick with the I-15 as you leave Salt Lake City, which takes you across yet another state line into Wyoming. Take a break at Idaho Falls before finally leaving the Interstate at exit 119 and continuing along Highway 20, which takes you right up to Yellowstone National Park.
Grand Canyon Detour
From Las Vegas, you have the option of extending your trip to visit the Grand Canyon. This will add around seven hours to your drive but is well worth the detour if you still have to check this magnificent natural monument off your bucket list.
Leave Las Vegas on the I-515 and switch to the I-11 at Henderson. You'll cross into Arizona right by the Hoover Dam, and the road changes to Highway 93 here.
Join the I-40 at Kingman, then turn north onto Highway 64 at Williams. This will take you right up to the canyon.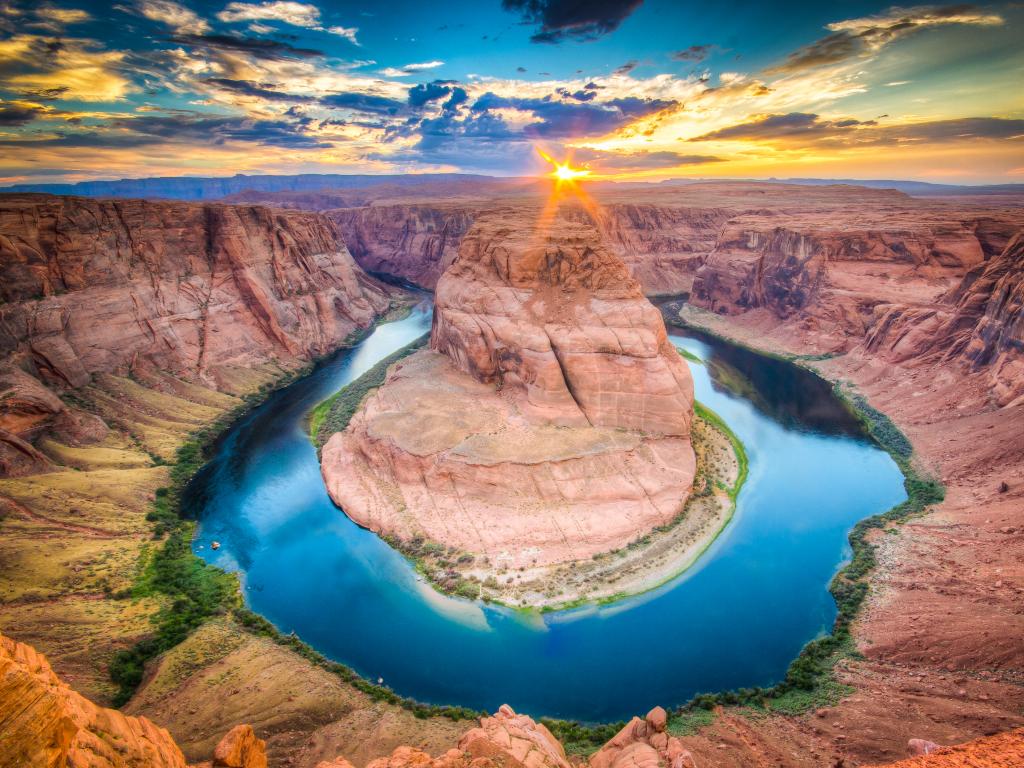 After exploring and admiring the stunning views, continue east on Highway 64 until it joins Highway 89 at Cameron. This road will take you through many miles of desert landscape, passing Vermilion Cliffs National Monument.
To visit Zion National Park hop onto Highway 9 before returning to Highway 89.
Bryce Canyon, accessed via Highway 12, is your last stop before rejoining the main route on the I-15. To get back to the main route, turn onto Highway 20 at Bear Valley and follow it until you meet the I-15 and continue on your journey north.
Best places to stop between San Diego and Yellowstone National Park
As mentioned above, we would recommend three overnight stops along this beautiful route. We've outlined the best locations below, as well as things to do and places to stay.
You can also combine the stopovers with other activities and sights along the route, depending on how much time you have to take this trip.
Soak up the bright lights of Las Vegas, Nevada
Las Vegas is most certainly one of a kind - it has everything you can want, and more.
Whether it's dining in all you can eat buffets, getting your adrenaline fix on the skyscraper thrill rides or gambling the night away in Caesar's Palace. You'll be sure to never find a dull moment in the entertainment capital of the world.
Around a five hour drive from San Diego, there's more to keep you busy in Las Vegas than you might think. Test your nerves on the thrill rides at the top of the Stratosphere, practice your shooting at the Gun Range, zipline through Fremont Street or indulge yourself at the Heart Attack Grill. The list of optional activities is endless.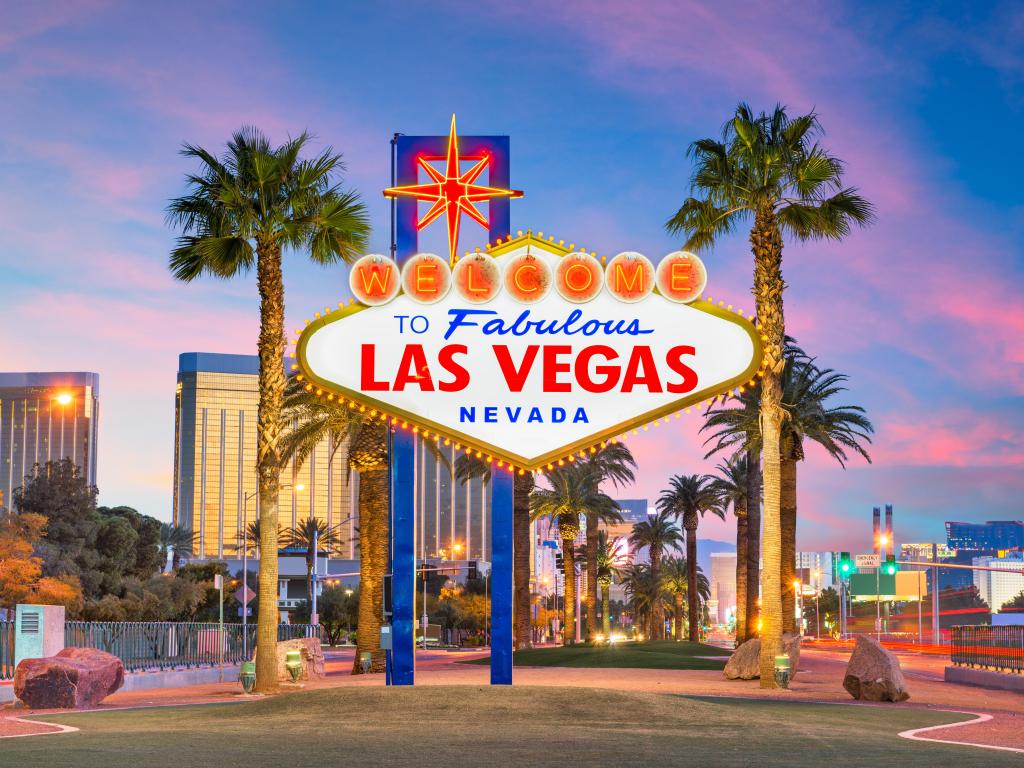 There are so many great hotel options to choose from in Las Vegas, but our recommendation would have to be a stay at the stunning Bellagio where there truly is no expense spared. This lavish resort features five swimming pools and its own botanical gardens.
Once you roll up to the on-site parking you'll find yourself right in the middle of this fantastic city. There's so much to do even within the resort that you might not need to leave, but you're in walking distance of many of Vegas's other attractions if you do decide to strike out.
Then, with its incredibly comfortable rooms, wellness spa and 18 on-site restaurants, you'll definitely get some well deserved rest after a long day on the road and an evening exploring the Las Vegas Strip.
Stay overnight in Zion National Park, Utah
Heading further North and situated a pleasant 2 hours and 35 minute drive from Las Vegas you will arrive at your second overnight stop at the magnificent Zion National Park.
This also makes a great stopover if you add on the Grand Canyon detour, you'll just have a longer drive to get all the way here.
As you approach Zion you will be greeted by exceptional views in every direction. Sheer rock faces and vast valleys are scattered throughout the entire National Park.
Zion National Park is a perfect spot for hikers and photographers alike. A true highlight is the five mile round trip hike to Angel's Landing - the elevation gain of 1500ft is challenging, but you'll be rewarded with utterly breath-taking views of the 270 million-year-old rock layers when you reach the top.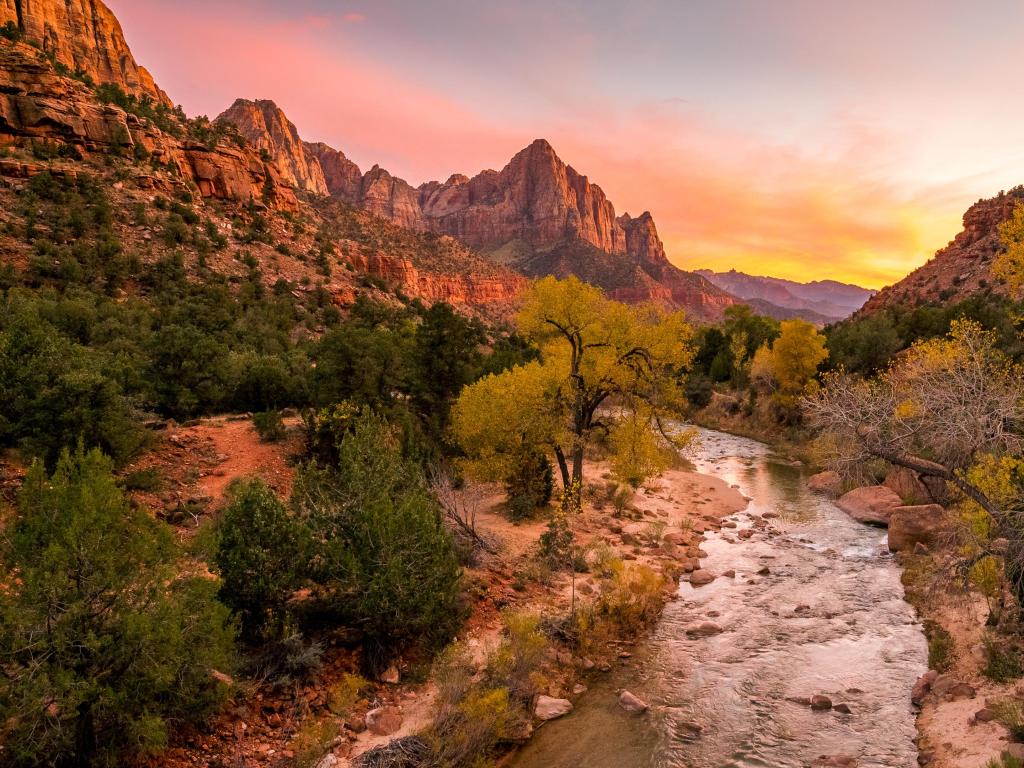 Another great activity in Zion is to explore The Narrows as you wade through the Virgin River surrounded by huge 1000 feet tall rock faces.
Hotels are slightly less common in this area, however we have an absolute gem of a recommendation in the SpringHill Suites by Marriott Springdale Zion National Park - a property that oozes both class and modern comfort. Built to make the most of its stunning situation, it's in a perfect location to head out and explore Zion.
Whether you're hiking in the national park or just appreciating the views on a scenic drive, where better to end a day on this road trip than by the on-side pool with its fantastic red rock view.
Explore the Great Salt Lake and Bonneville Salt Flats near Salt Lake City, Utah
Salt Lake City is an amazing spot to stay overnight on your road trip from San Diego to Yellowstone National Park. Situated directly next to the Great Salt Lake and Bonneville Salt Flats, you will be spoilt for choice with the multiple options of excursions and activities available.
Salt Lake City is approximately a 4 hours and 20 minute drive from Zion National Park and a steady 4 hours and 30 minute drive from your final destination of Yellowstone National Park.
There is a wealth of hotel options in Salt Lake City, but our favourite has to be the stylish Radisson Hotel Downtown Salt Lake City. The rooms are exquisitely furnished and the property is superbly located in the centre of the city, a short and easy hop off the Interstate, with ample car parking available.
The Utah Museum of Contemporary Art and the Clark Planetarium are both just a short walk from the hotel. If that inspires you to look to the skies you can even take a short evening drive out of the city to East Canyon State Park for some stunning views of the Milky Way .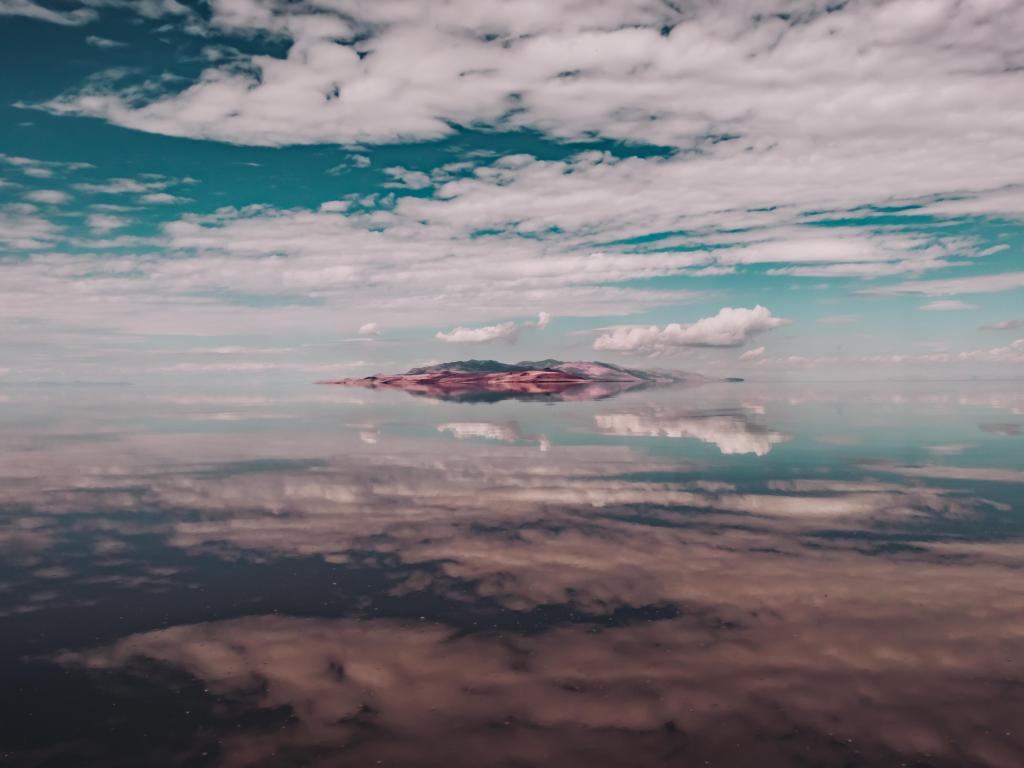 Things to see on a road trip from San Diego to Yellowstone National Park
The route between San Diego and Yellowstone National Park is jam-packed with a multitude of incredible sights and stops along the way.
You could very easily extend your time on this journey to make a more relaxed and slower paced journey that lets you take in a a wider range of these interesting spots.
Los Angeles – Veer off route slightly to explore the walk of fame, Santa Monica pier, the Getty Centre or the theme parks - there truly is something to satisfy every visitor in Los Angeles.
San Bernardino National Forest -With mountain slopes rising up from the desert, this is a great place for hiking, mountain biking or horse riding among stunning scenery.
Calico Ghost Town - Just off the I-15 after Barstow, this one-time mining town is an atmospheric reminder of California's less glitzy past.
Mojave National Preserve - More than a million acres of stunning desert landscape offer hiking trails through vast sand dunes, underground lava tunnels, and through spectacular gorges, plus the chance to seek out ancient petroglyphs in the rocks.
Las Vegas – Enjoy thrill rides atop the Stratosphere or gamble the night away in Caesar's Palace.
Hoover Dam - Take a tour of this epic feat of engineering, constructed in the Great Depression.
Grand Canyon – Feast your eyes on the most famous canyon in the world and maybe take a helicopter trip for a bird's eye view.
Zion National Park– Hike up to Angels Landing or meander through the famous Zion Narrows. If you'd like to hike up to Angels Landing, you will need a permit and will need to make a reservation. Check the Zion National Park's website for more details.
Bryce Canyon – Explore the numerous trails scattered throughout Bryce Canyon.
Cedar Breaks National Monument - An impressive amphitheater-shaped canyon with hiking trails and stunning views from the rim.
Dixie National Forest - Utah's largest national forest is another place to admire the spectacular natural landscape on this route, with Red Canyon a particular highlight as you travel through.
The Great Salt Lake – Take a dip in the Western Hemisphere's largest saltwater lake.
Bonneville Salt Flats – Whether it's incredible photos with distorted perception or just some great fun, there's plenty to do at the Salt Flats.
Jackson Hole – Visit the beautiful resort town nestled between the glorious mountains.
Grand Teton National Park – Admire the marvelous mountain landscapes on the numerous hikes and scenic drives where the Snake River travels through this spectacular national park.
Explore the mighty Yellowstone – After all, this is where your road trip is taking you. There's so much going on here, a trip to Old Faithful Geyser is a must.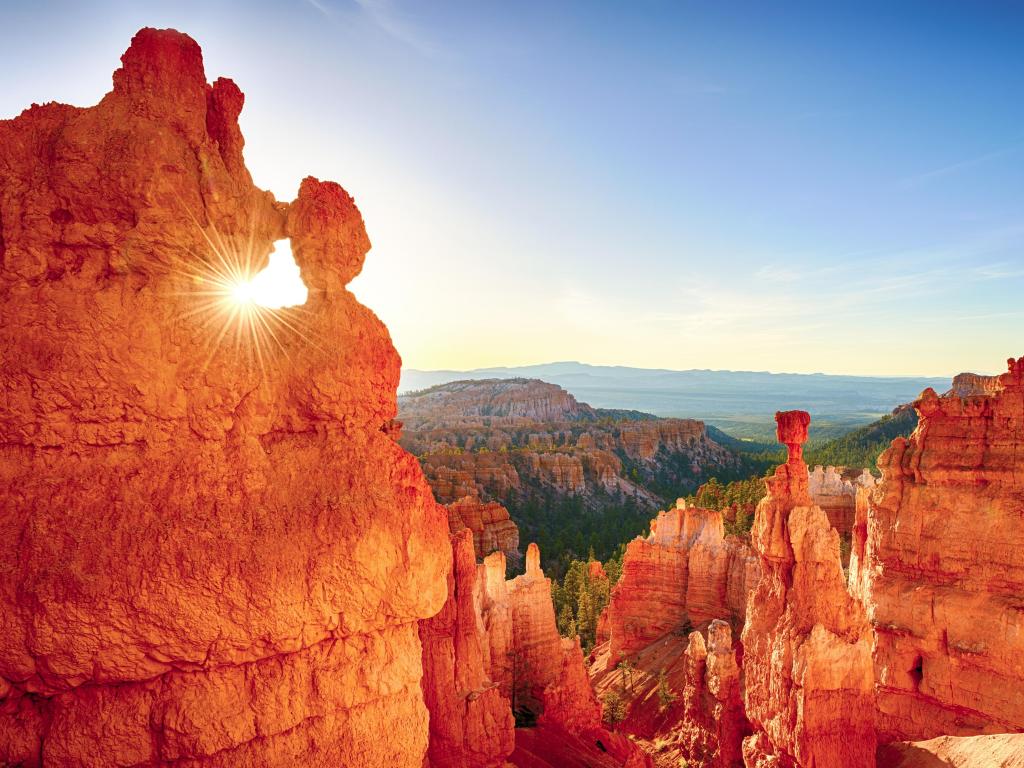 Best time to go on a road trip from San Diego to Yellowstone National Park
The route between San Diego and Yellowstone National Park is astonishing all year round, but we would recommend spring or fall as the best times to take this trip.
There's potential in the winter months for roads and trails through the national parks to be completely closed due to snowfall or unsafe conditions. Or for contrast, if you visit in summer you'll have to factor in some stretches of hot desert driving that won't suit every traveler.
April to May is when Yellowstone really starts to spring back to life after the long, hard winter. Wolves are commonly spotted, bears are starting to emerge from hibernation, and newborn bison can often be seen.
Even if you don't manage to spy any of the park's wildlife, you'll be in for a treat with a burst of color from the wildflowers. You'll avoid some of the crowds of tourists that can descend on Yellowstone during the summer school holidays too.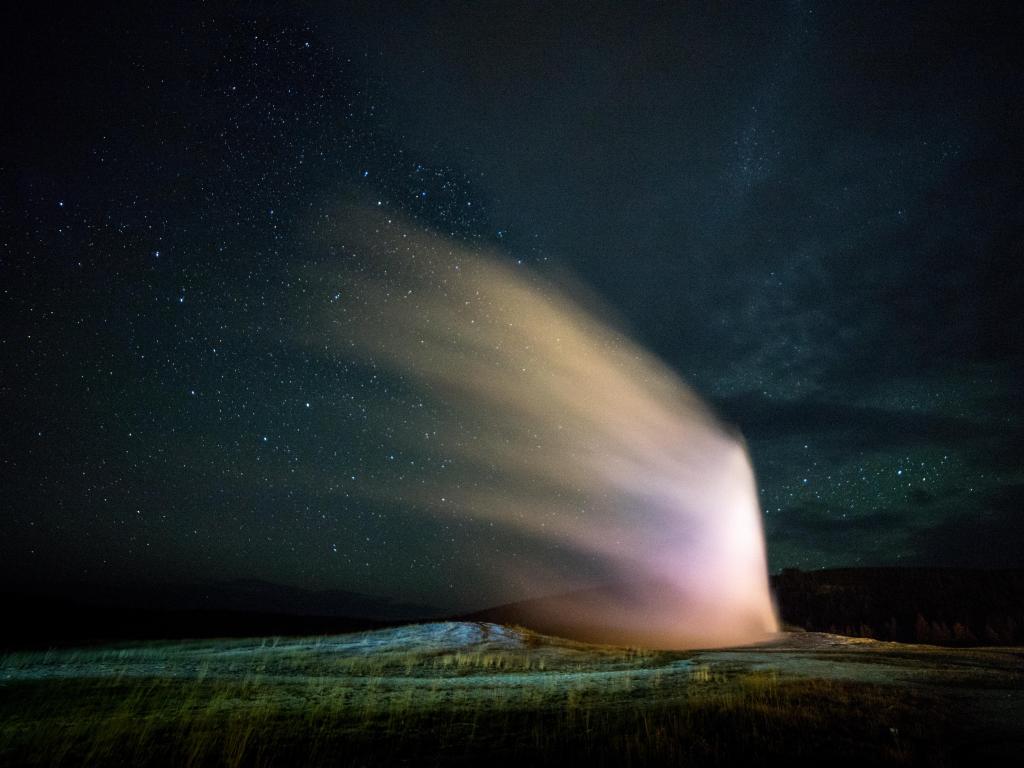 That said, a lot of the accommodation in Yellowstone closes for the winter, so check reopening dates if you're planning on visiting in April.
Whether snow-covered or dazzled by sunshine, Yellowstone will always supply an abundance of breathtaking views, but vehicle access is very limited when snow is on the ground. The only way to reach Old Faithful at this time of year is via guided snowmobile tour.
One thing's for sure, your road trip from San Diego to Yellowstone National Park will be jam-packed with activities and definitely one you will never forget.