Road Trip from San Diego To Zion National Park
Zion National Park is one of the most awe-inspiring parks in all of America. If you want to go on an epic trip across the desert, consider a road trip from San Diego to Zion National Park. You will get to encounter some of the most incredible scenery in the west.
The 500-mile road trip from San Diego to Zion National Park takes 7 hours 45 minutes of driving. Key attractions include Palm Springs, Kelso Dunes, Joshua Tree National Park, Mojave National Preserve, Las Vegas, and the Valley of Fire State Park.
Planning a trip like this can seem daunting, so read on for more information about the best route, where you should stay, and things to do along the way.
How far is Zion National Park from San Diego and how long will the road trip take?
The road trip from San Diego to Zion National Park will take you across the arid desert, through some of America's most beautiful national parks and one of its most famous cities. The trip will cover about 500 miles and could be driven in a day.
However, you should consider taking at least a weekend, if not more, to experience the best this route has to offer. With so many national parks to explore, this trip is the outdoors person's heaven.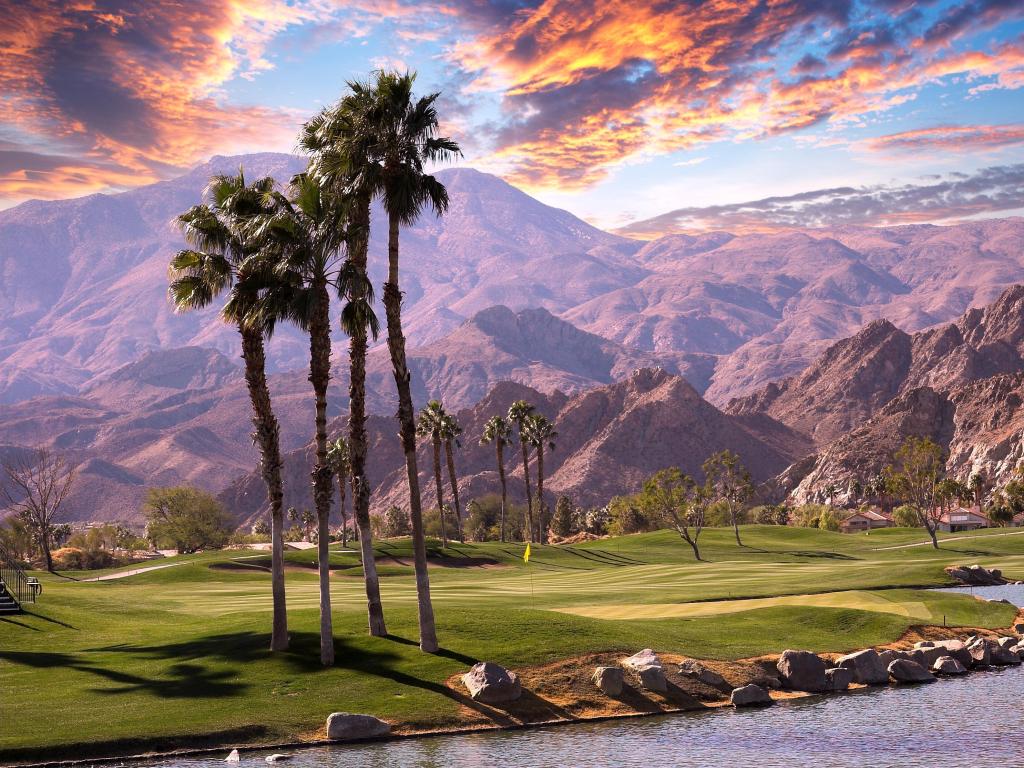 Best road trip route from San Diego to Zion National Park
Try to prioritize the attractions and figure out what you want to see the most. If Zion is your main priority, you can always visit the places you missed on the return trip, as the main drive is relatively short and straightforward.
The trip takes place on a mixture of interstates, highways, and smaller roads. This keeps the driving interesting and engaging, with plenty of opportunities to stop. The only major city on the route is Las Vegas, where congestion could be an issue.
Try to time your entry and exit from the city to avoid rush hour. Apart from this, there should be no issues with traffic. Still, download an app to make sure you're ahead of the game, and don't be afraid to make some detours if you run into some congestion.
If you'd like to hike up to Angels Landing, you will need a permit and will need to make a reservation. Check the Zion National Park's website for more details.
Road trip route from San Diego to Zion National Park
Leave San Diego heading north on Route 163 until you reach Interstate 15. Stay on Interstate 15 as it leads you north past Escondido and Temecula. Shortly after Temecula, you will turn onto Interstate 215.
Begin following this interstate as it takes you towards San Bernardino. Near Moreno Valley, exit the interstate and join Route 60. Follow this as far as Beaumont before merging with Interstate 10.
Take a detour into Palm Springs by leaving Interstate 10 and turning onto Route 111. Retrace your steps to Interstate 10 when you are ready to continue on your journey. You won't be on the interstate long before turning onto Route 62.
Follow Route 62 for a short while before detouring into Joshua Tree National Park via the west entrance station on Park Boulevard. Return to Route 62 after visiting the National Park. Turn onto Amboy Road off Route 62, heading towards Mojave National Preserve.
At Amboy, you will join Route 66 for a short stint before turning onto Kelbaker Road. This will take you into Mojave National Preserve and past Interstate 40. At Kelso, turn onto Kelso Cima Road, which will lead you to Interstate 15.
Interstate 15 will take you through the heart of Sin City. Continue following the interstate as you leave Las Vegas, heading towards Valley of Fire State Park.
A short detour onto the Valley of Fire Highway will allow you to explore this stunning landscape. Return to Interstate 15 when you are ready to continue onwards.
From the Valley of Fire, it isn't much further to your final destination - once you have passed through St. George, turn onto Route 9, it will take you directly to Zion National Park.
Best places to stop on a road trip from San Diego to Zion National Park
We advise splitting your road trip from San Diego to Zion National Park into at least a few days. That way, you give yourself time to see some of the sights along the way.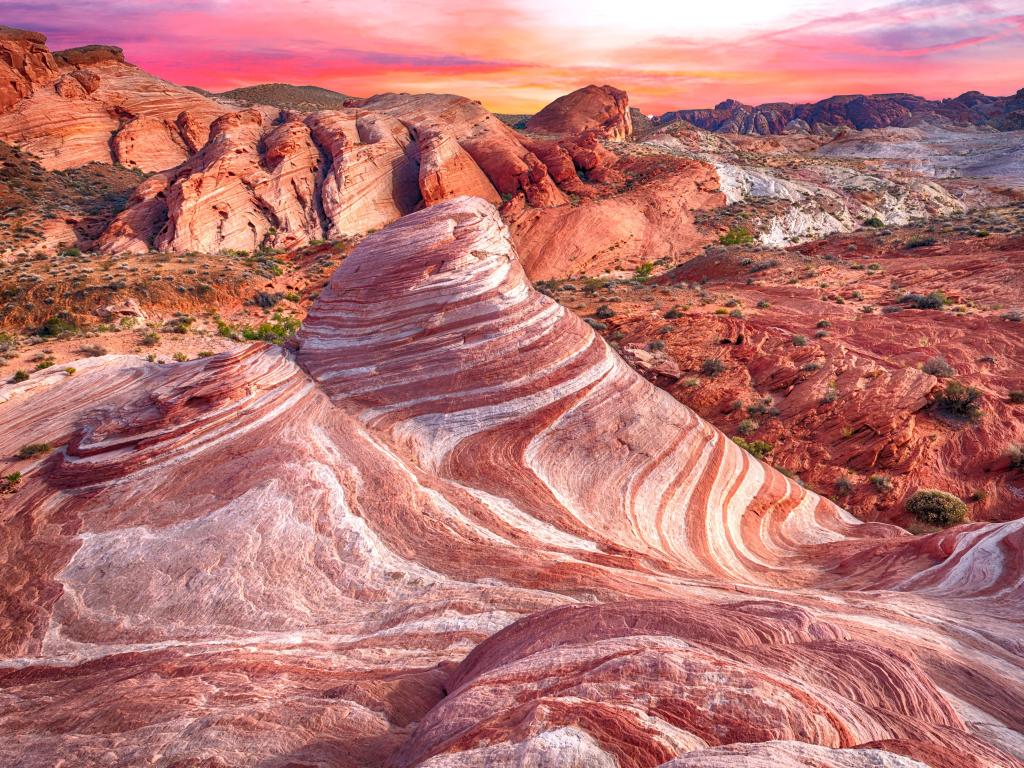 To help you plan your stops, here are some of the best places to call home when stopping for a night:
Experience Las Vegas at The Bellagio
Arguably one of the most famous hotels and casinos in Las Vegas, the Bellagio is the epitome of the Las Vegas experience, courtesy of its epic rooms and amenities.
Set at the heart of the Las Vegas strip, this hotel has exquisitely decorated rooms that are spacious and well-appointed. Some even have spectacular views of the cityscape.
The Bellagio has a wide range of amenities like swimming pools and gyms. Of course, there is an abundance of tasty food and drink to be had at any one of the hotels, restaurants, or bars - Sadelles, Prime Steakhouse, and the Mayfair Club are just a few of the options available.
The location can't get much better than that of the Bellagio. Las Vegas and all its attractions are on your doorstep. Best of all, if you steer clear of the casinos, you can expect your stay to be relatively affordable to boot.
Relax at L'Horizon Resort and Spa in Palm Springs
Palm Springs is a trendy desert city with good weather. L'Horizon offers an oasis of adult-only tranquillity amongst the hustle and bustle of the city.
The resort is modern, sleek, and stylish. They have an on-site spa center, a large pool, and hot tubs to ensure you stay completely relaxed for the duration of your stay. This resort is all about creating a tranquil environment for you to enjoy.
All the rooms are incredibly trendy and filled to the brim with amenities. The large windows afford excellent natural lighting and make the rooms feel very spacious, on top of giving you a fantastic view.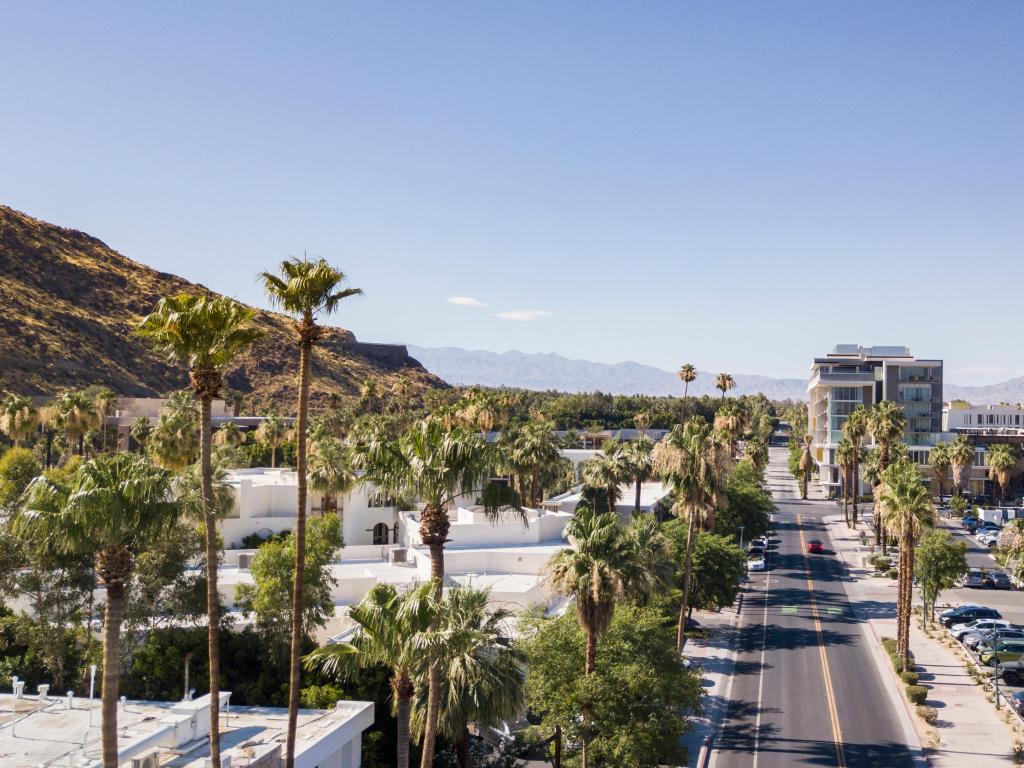 SO-PA is the name of the on-site restaurant - they create an intimate setting with their alfresco dining. If you are looking for a more casual option, the pool bar is also open for breakfast, lunch, and dinner.
This stunning resort is located a stone's throw from downtown Palm Springs, and the use of free bicycles will allow you to get out and explore all that is on offer.
Things to see on a road trip from San Diego to Zion National Park
On your road trip from San Diego to Zion National Park, you will encounter some breathtaking natural beauty as well as the legendary city of Las Vegas.
While you could complete the trip in a day, you should consider taking at least three or four to make the most of it. To help you plan your sightseeing, here are some of the top attractions along the way.
Palm Springs - The first stop on your trip, a chic town with plenty to do. Try taking a ride on the aerial tramway.
Indian Canyons - Go hiking through the Indian Canyons to connect with nature.
Hidden Valley - This short hike in Joshua Tree National Park will lead you to some staggering rock formations.
Cholla Cactus Gardens - Set to a staggering backdrop, the cactus garden is an excellent stop for anyone interested in flora.
Kelso Dunes - The Kelso Dunes in Mojave National Preserve are an otherworldly sight and are definitely among the region's top attractions.
Death Valley National Park - Despite being arid and challenging to traverse in the middle of summer, this park is one of the most beautiful places in The States when it's at its finest.
Las Vegas Strip - Known for its non-stop entertainment, there is always something to do in Las Vegas.
Lake Mead - If you're looking to beat the heat with some water-based activities, Lake Mead lets you take a much-needed dip while providing a beautiful desert backdrop.
Red Rock Canyon National Conservation Area - Only a short drive from Las Vegas, this conservation area offers respite from the hustle and bustle of the big city. You might need to make a reservation for a timed-entry slot, so check the official website before traveling.
Valley of Fire State Park - Home to petroglyphs and intriguing rock strata, this park is one of the definitive attractions in the Las Vegas region.
Red Cliffs National Conservation Area - A great place close to St. George and Zion that offers more recreational activities set amongst class southern Utah scenery.
Dixie National Forest - Located right by Zion National Park, this beautiful forest makes for the perfect extension to your road trip.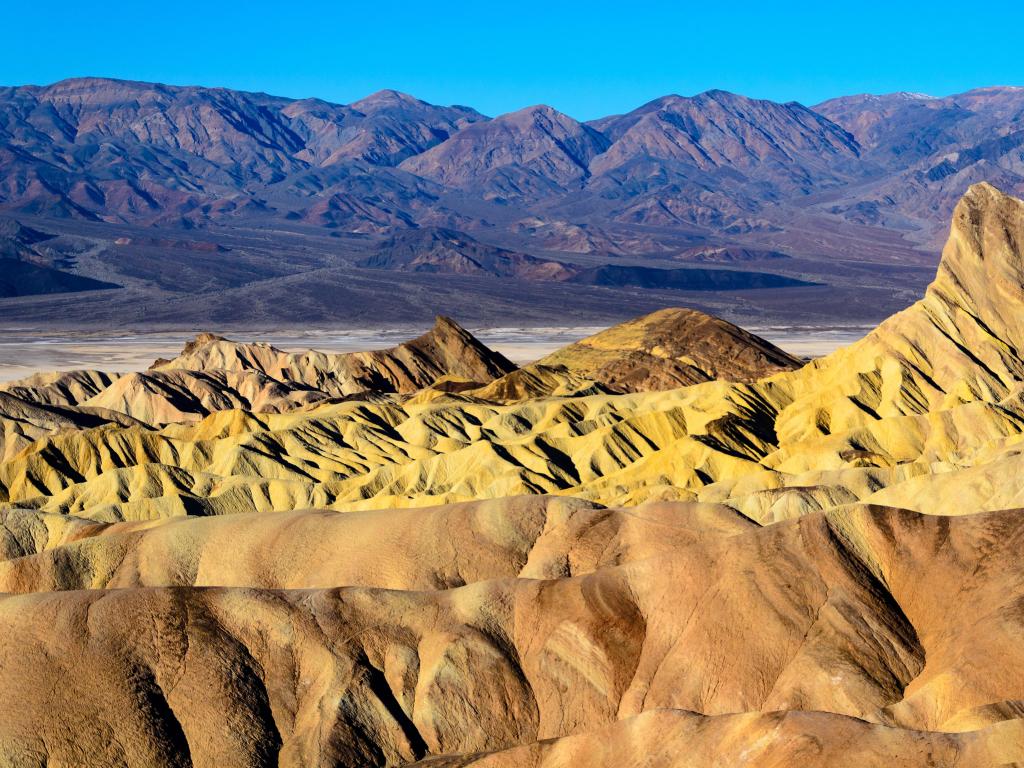 Best time of year to go on a road trip from San Diego to Zion National Park
The majority of the highlights on this road trip from San Diego to Zion National Park are nature-based - this makes the trip better suited to months where the weather is kind.
Summer will be the most popular season, with tourists filling the park and hotels at their most expensive. Temperatures can get uncomfortably warm this time of year, though, especially if you are not a local and are not used to the heat.
Fall and spring, also known as the shoulder seasons, offer a great time of year to travel. The weather is mild, and there are fewer tourists along the way, making it relatively easy to find accommodation in or around Las Vegas, even without much preplanning.
It is possible to go on this road trip in winter, as most of the parks along the way stay open. Temperatures can reach below freezing, but often only at night. Far fewer tourists and the potential to score a deal on a hotel make a lucrative case for traveling in winter.
If you are planning on traveling in winter, keep a close eye on the weather and ensure you are prepared for colder temperatures. Bear in mind that nights can get uncomfortably cold in the desert, so don't pack light if you plan on visiting places like Death Valley.
As for Zion itself, you can expect heavy crowds around spring break and in the middle of summer. To enjoy your vacation to the max, consider visiting in the fall, as this is when the park's colors are at their most beautiful, and the crowds start to thin out significantly.