Road trip from San Francisco to San Diego
If you want an epic adventure that takes you from Silicon Valley to the wonders of southern California, consider a road trip from San Francisco to San Diego. Depending on the route you choose, this may well end up being the most scenic drive you've ever done.
The 550-mile road trip from San Francisco to San Diego takes around 9 hours 30 minutes to drive, depending on which route you take. Notable stops include Malibu, Monterey, Carmel-by-the-Sea, and Los Angeles, as well as Big Sur, Torrey Pines State Reserve, and Reinhardt Redwood Regional Park.
There's quite a bit of content to be unpacked in this itinerary, so be sure to read until the very end and prepare yourself for this epic journey.
How far is San Diego from San Francisco and how long will the road trip take?
Comparison of road trip route options between San Francisco and San Diego
Route
Distance
Driving Time
Fast Route


via I-5

500 miles
8 hours
Pacific Coast Highway Route


via Highways 1 and 101

560 miles
10 hours 15 minutes
The road trip from San Francisco to San Diego can be done in just under 8 hours if you take the Fast Route – staying on the interstate the entire way, you could conceivably drive the 500 miles in a single day if you feel so inclined.
The scenic Pacific Coast Highway Route will take longer to cover at 560 miles. Although 9 hours and 30 minutes of driving is a reasonable estimate of how long the drive is, bad weather might extend your travel time by a sizeable amount.
We recommend taking 5-7 days to enjoy this sunny San Francisco to San Diego road trip.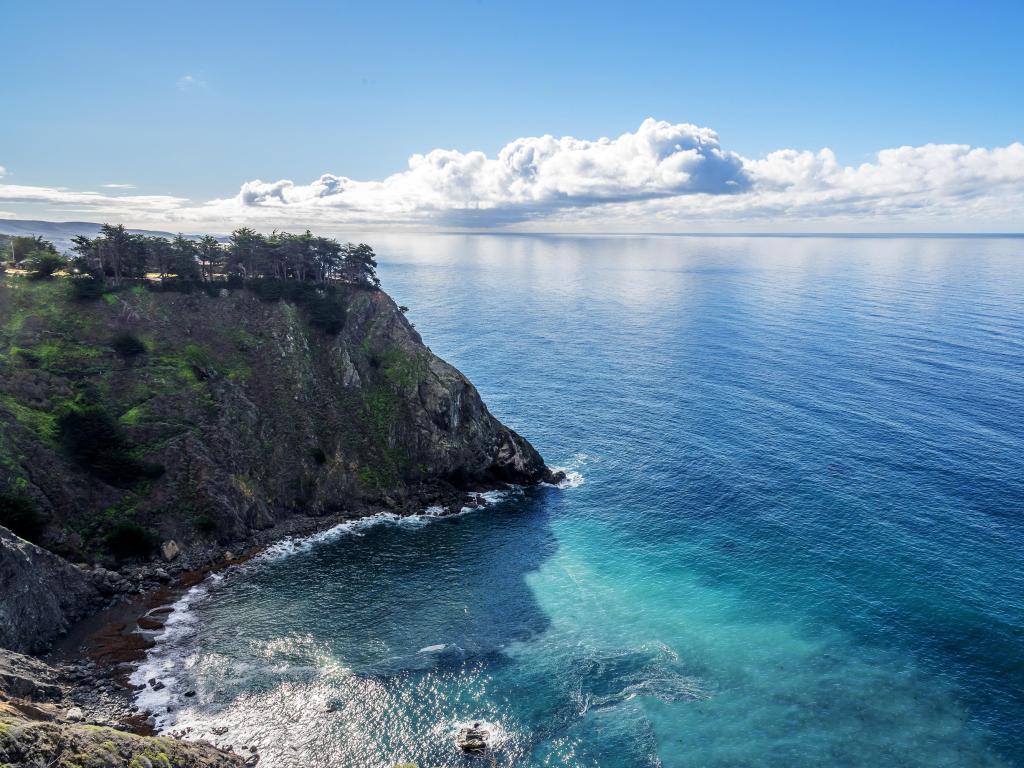 Best road trip route from San Francisco to San Diego
Assuming you have a fair bit of time, there is an objectively "best" way to get from San Francisco to San Diego - if you're genuinely interested in getting the most scenic experience possible, driving along the coastline is by far the best way to do this trip.
On the Fastest Route, there's little incentive to stop along the way – you'll be passing through Los Angeles and right by Bakersfield, but both the coast to the west and California's parks and forests to the east would be a bit too out of your way if you're in a time crunch.
If you can afford to spend a couple of weeks on this trip, hugging the Pacific coast on the Pacific Coast Highway Route whenever possible is by far your best option, and you'll have no shortage of amazing coastal cities, beaches, and parks to check out.
Keep in mind that doing the trip in summer or during near-summer conditions probably means you'll run into traffic, especially near Los Angeles and some of the other large cities on the way.
How to drive from San Francisco to San Diego
The map above shows our suggestions for the best road trip routes between San Francisco to San Diego. Keep reading for detailed descriptions of both routes, where to stay on either, and the best things to do on the way.
The Fast Route
Leave San Francisco by going east on Interstate 80, then follow Interstate 580 through Oakland and past Reinhardt Redwood and Anthony Chabot Regional Parks, as well as Brushy Peak Regional Preserve. Just before the Westley Rest Area, get on Interstate 5.
Follow it south past San Luis Wildlife Refuge and Bakersfield, all the way to L.A. – take a break if you want, then continue on the interstate along the coast until you reach San Diego.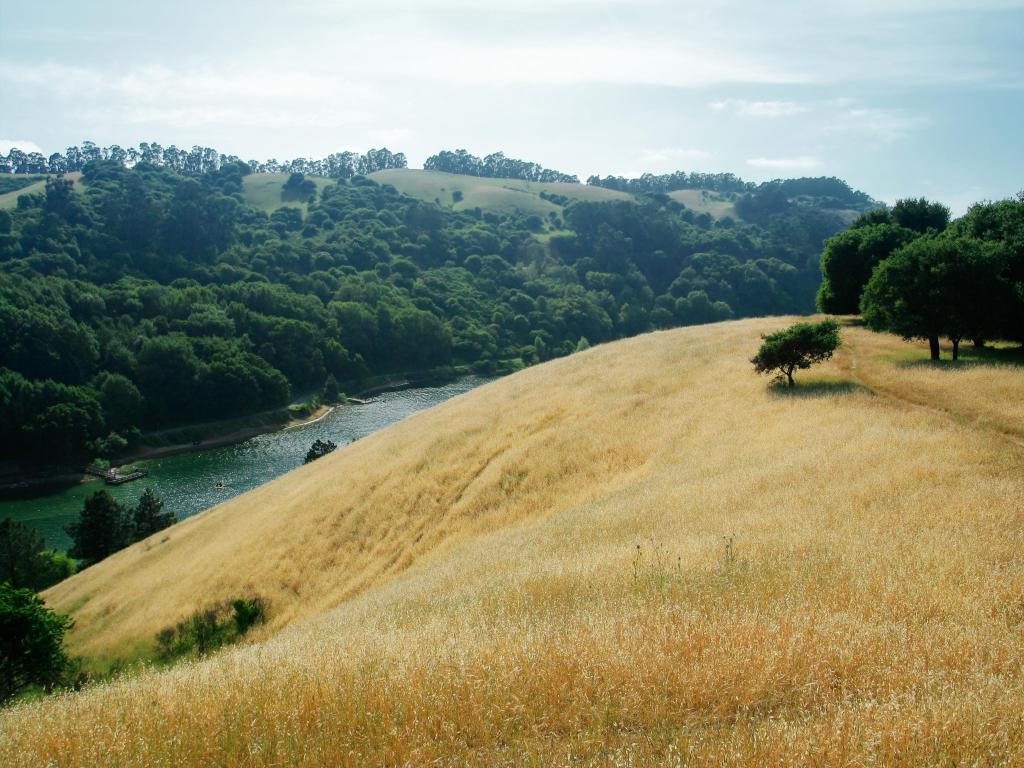 The Pacific Coast Highway Route
Leaving San Francisco and passing Lake Merced Park, get on Highway 1 and hug the coast – you'll start passing scenic landscapes such as San Pedro Valley Park, McNee Ranch State Park, Purisima Creek Redwoods Preserve, and Ano Nuevo State Park.
Pass through Wilder Ranch State Park, then make a stop at Santa Cruz. From there, stay on the highway through Monterey and Carmel-By-The-Sea, then cut through Point Lobos State Natural Reserve - you'll soon reach the incredible Big Sur and Julia Pfeiffer Burns State Park.
Further south, pass Elephant Seal Vista Point and Hearst Castle, and briefly depart from the coastline (still on Highway 1) to cut through San Luis Obispo. Briefly follow Highway 101 through Dinosaur Caves Park before getting back to Highway 1 at Pismo Beach.
Soon after, you'll pass Santa Maria and La Purisima Mission State Historic Park. Past Las Cruces, start driving along the coast again, through Gaviota State Park and by Refugio and El Capitan State Beaches. Then, pass through Santa Barbara and Ventura before pulling into L.A.
Not long after passing through Huntington Beach and then Dana Point, get on Interstate 5 and stay on it for the remainder of the drive. Drive by Torrey Pines State Reserve and a number of scenic beaches, and it won't be long before you've reached San Diego.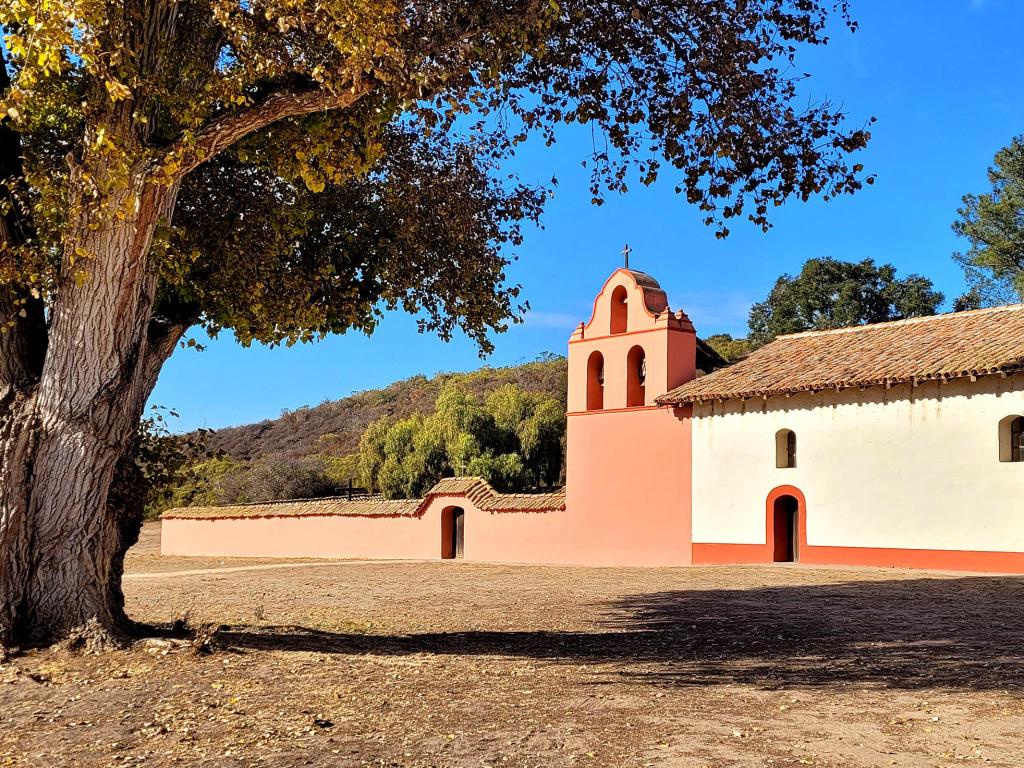 Best places to stop between San Francisco and San Diego
Although you could power through the quicker route, the coastal route is a different animal altogether – the road from San Francisco to San Diego along the Pacific requires a minimum of two to three days, and far more if you want to see everything worth seeing.
Here are some hotels you should consider booking:
Take in the unparalleled views at Big Sur
Many would argue that Big Sur is one of the highlights of the entire trip, and that's a reasonable claim – the amazing cliff and ocean views are to die for. For the best experience possible, stay at Ventana Big Sur and enjoy the breathtaking rooms and their amazing ocean views.
The name of the game here is 'scenery' – stepping out onto the balcony or outdoor dining area, you'll get a view of the ocean the likes of which you've probably never seen before. If the coastal fog starts to set in, you can relax by the fireplace in your cozy, spacious room.
You'll have two swimming pools to choose from, potentially giving you a lot of privacy, and The Sur House Terrace and Bar is an amazing place to spend an evening, cocktail in hand.
After exploring the massive property, you can unwind in the on-site spa and get a relaxing massage, or take in some more clean air from the outdoor hot tub.
This isn't the hotel for you if you're planning a thrifty trip, but that should go without saying when you consider what the Ventana offers you - in fact, the views alone are arguably enough to justify the price tag.
Udring your stay, we highly recommend visiting McWay Cove Beach to take in the stunning landscape.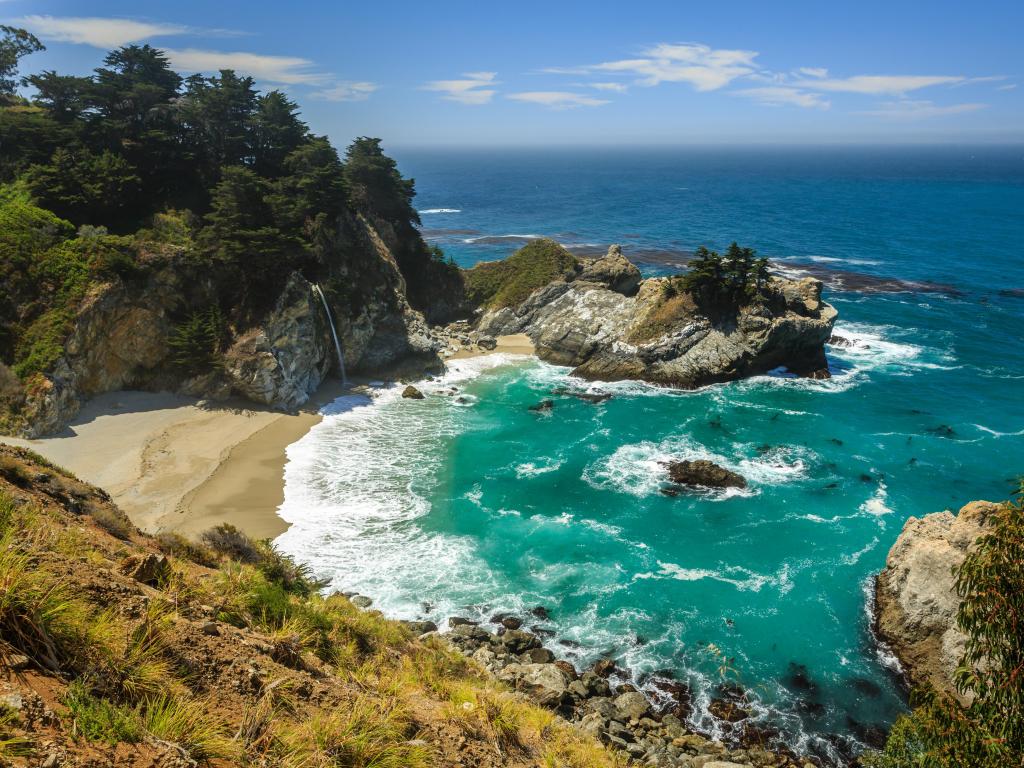 Enjoy the royal treatment in San Diego
Thanks to its impossibly scenic and convenient location, San Diego's hotels go above and beyond to provide you with a quality stay. There are countless amazing resorts here, but The US Grant is by far the best-looking and most comfortable hotel in the city.
Over 100 years of hard work and care have gone into turning this hotel into what it is today, and it shows - if you think the exterior of the US Grant looks incredible, wait until you've set foot inside the breathtaking, old-school lobby area and elegant rooms.
Aside from that, guests will have access to countless amazing amenities – the spa and massage centers, fitness areas, top-of-the-line cuisine, and the beautiful Horton Plaza Park located just outside all combine to make this one of the best hotels that this city has to offer.
The US Grant will provide you with an incredible stay mere minutes from restaurants, theaters, parks, and other places you won't want to miss out on. The hotel is very fairly priced too, all things considered, so you can enjoy a great vacation without overspending in the slightest.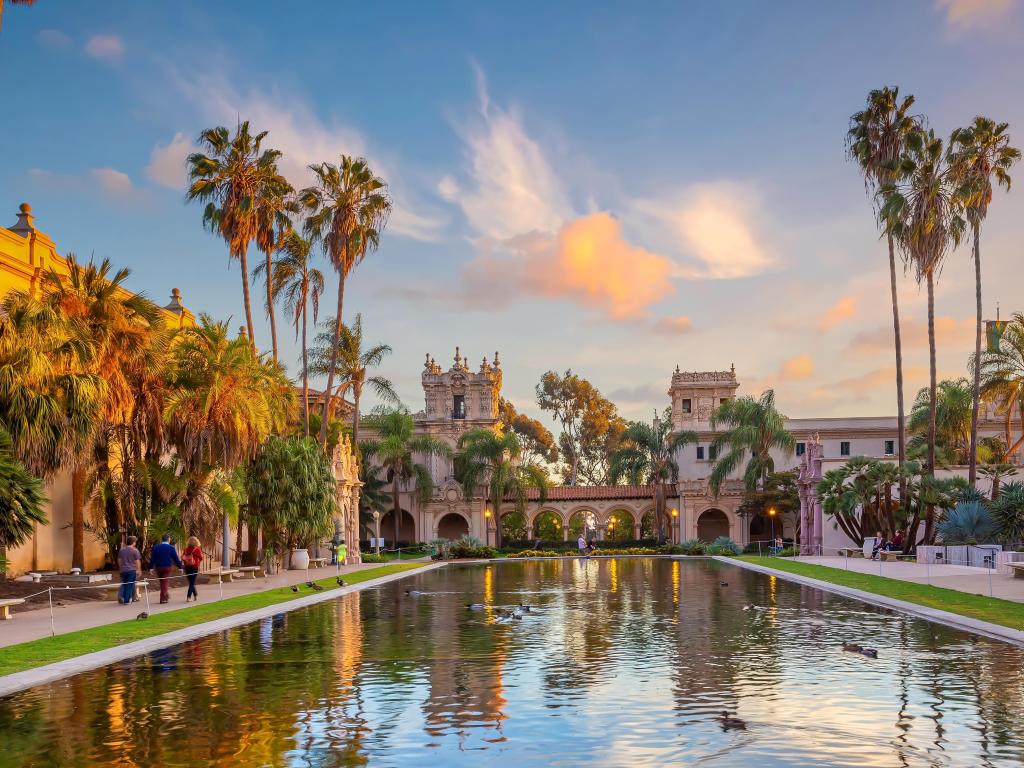 Things to see on a road trip from San Francisco to San Diego
The number of things worth seeing on a road trip from San Francisco to San Diego is staggering. Most of them are part of the Pacific route, so consider taking a week or two to make sure you've covered as much as possible. These are some of the must-see places for this trip:
San Jose –This rich and extravagant city boasts an incredible summer climate and soaring constructions you won't soon forget.
Big Basin Redwoods State Park – A gorgeous forest featuring countless waterfalls, scenic trails, and the titular redwoods.
Carmel-by-the-Sea/Monterey – Stylishly mixing the old and new, these cities house some of the best beaches in all of California and beyond. We recommend visiting Monterey State Beach while here.
Big Sur – A unique, mountainous region along the Pacific coast and one of the most beautiful spots in the state.
Hearst Castle –This historic marvel of architecture was built by Julia Morgan, California's first licensed female architect.
Elephant Seal Vista Point – Exactly what it says on the box: a spacious beach where you can see dozens of resting seals.
San Luis Obispo – A charming town rich in boutiques, wineries, and Spanish constructions.
Montaña De Oro State Park – This beautiful oceanside park takes its name from the golden wildflowers that decorate it.
Los Padres National Forest – A beautiful, gigantic forest that houses a variety of scenic mountain ranges.
Malibu – One of the route's most notable beach cities, Malibu makes for a great stopover while exploring the parks between L.A. and Oxnard.
Los Angeles – Also known as the City of Angels, California's largest metropolis needs no introduction.
Crystal Cove State Park – A 3-mile coastal stretch decorated by uniquely shaped cliffs.
Torrey Pines State Reserve & Beach – This incredibly scenic ocean reserve is perfect for hiking and is effectively a wilderness expanse within San Diego itself.
La Jolla Shores – An extremely popular beach in the S.D. region and a strong contender for the best in the city, this place is not to be missed.
Reinhardt Redwood Regional Park – Thanks to its unique geographical position, this park is perfect for hikes and visits no matter the season.
Bakersfield – One of the largest cities you'll encounter on the way, Bakersfield is home to plenty of amazing parks and museums worth checking out. Bakersfield is the birthplace of the country music genre "Bakersfield sound".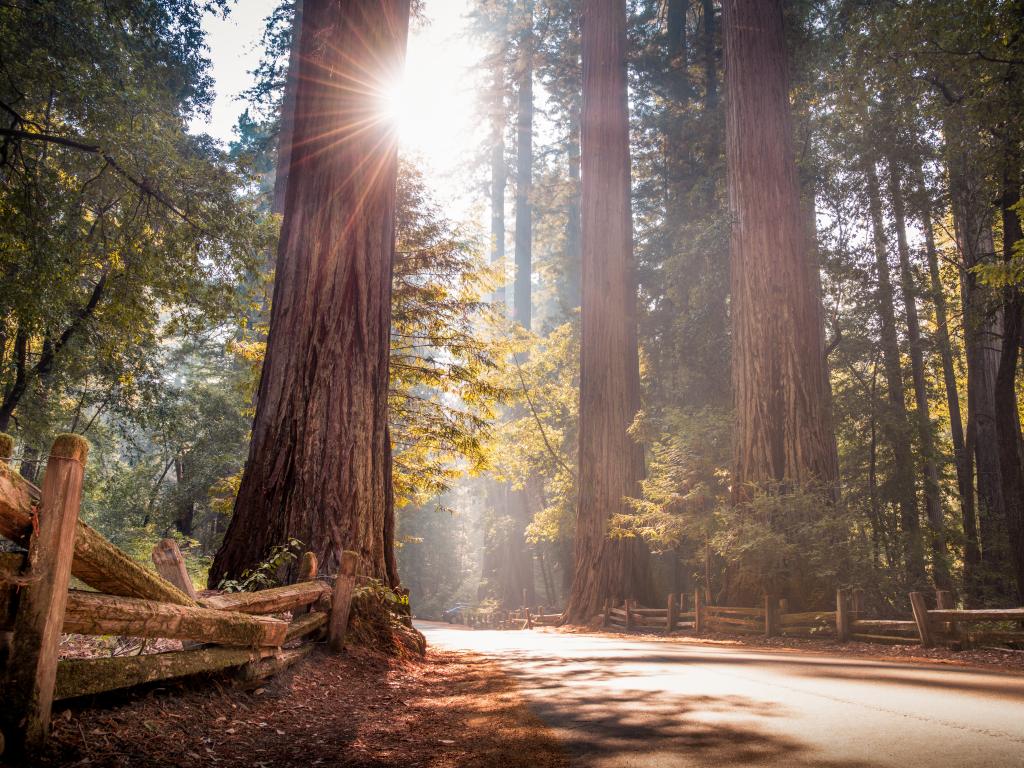 Best time to go on a road trip from San Francisco to San Diego
Finding the time for a long road trip from San Francisco to San Diego can be difficult, but thankfully, San Diego is generally very accommodating regardless of what time of year you choose to visit – in short, you can do this road trip whenever your schedule allows for it.
If there is such a thing as a "bad" time to visit San Diego, it would have to be spring - and only sometimes. Spring is the city's rain season, and although showers are much more likely than an all-day torrent of rain, that could be just enough to put a damper on your outdoor time.
Summers in San Diego are divine, as temperatures generally peak at under 80 degrees, and you usually don't have to worry about a "marine layer" until the evening. Not to mention, there's Comic-Con and a whole slew of great activities this time of year to keep you busy.
If crowds aren't your thing, fall and winter are also fantastic times to be making this road trip, provided that the roads aren't in bad shape due to poor weather up north. You should be able to score cheap accommodation in the fall, and you can expect some great surfing waves too.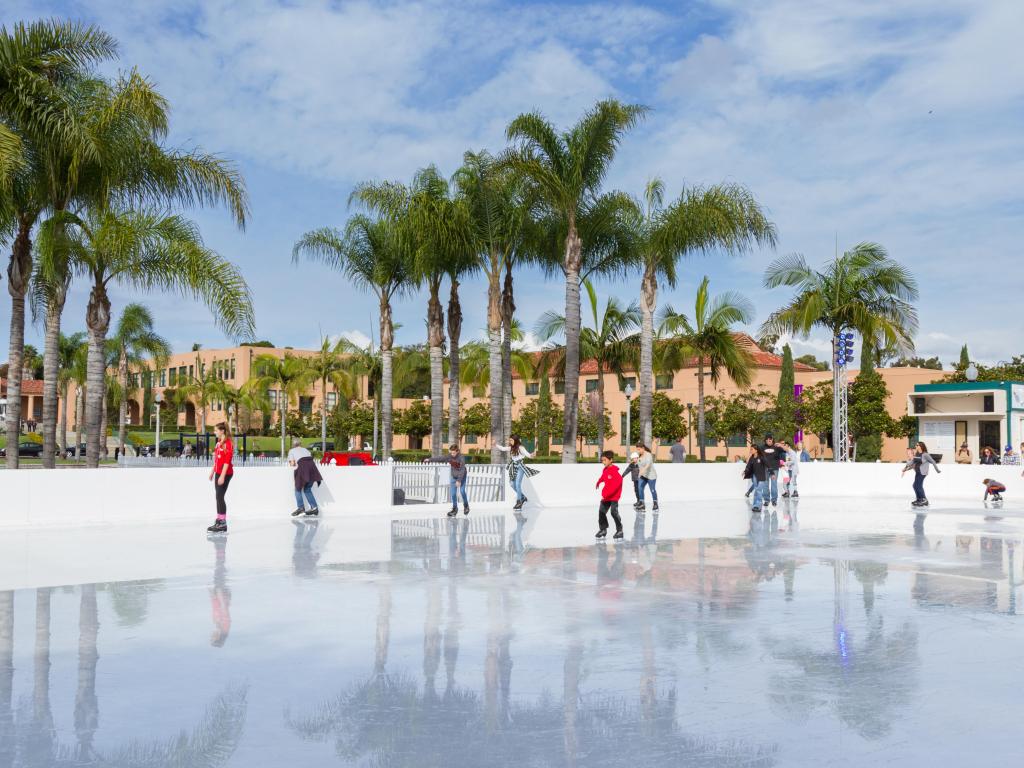 Winter temperatures often reach the mid-to-high 60s, so as long as you don't come during Christmas, you'll practically be guaranteed a pleasant and quiet stay.