Road Trip from Seattle to Los Angeles
The West Coast offers endless potential for adventure, and if you want to do one of the most iconic drives in all of North America, consider doing the epic road trip from Seattle to Los Angeles.
The 1,650-mile road trip from Seattle to Los Angeles takes 35 hours of driving. Between the two routes, attractions include Big Sur, Redwood National and State Parks, Yosemite National Park, Lake Tahoe, Death Valley, Crater Lake, and Portland.
There's so much to see along this unforgettable journey that you'll definitely need some help, so read on until the end to learn these beautiful routes from start to finish.
How far is Los Angeles from Seattle and how long will the road trip take?
Comparison of road trip routes between Seattle and Los Angeles

| Route | Distance | Driving Time |
| --- | --- | --- |
| Coastal Route | 1,650 miles | 35 hours |
| Inland Route | 1,200 miles | 21 hours 30 minutes |
The road trip from Seattle to Los Angeles takes around 35 hours of driving and covers 1,650 miles. This means you can theoretically do the drive in about four days, although to make the most of it, you should consider taking at least two weeks.
The road trip will take you all along the Pacific Coast, passing some of the most scenic parks, forests, and beach towns in all of North America. With so many places to stop and take in the scenery, you'll have plenty of incentive to stop and explore at every step.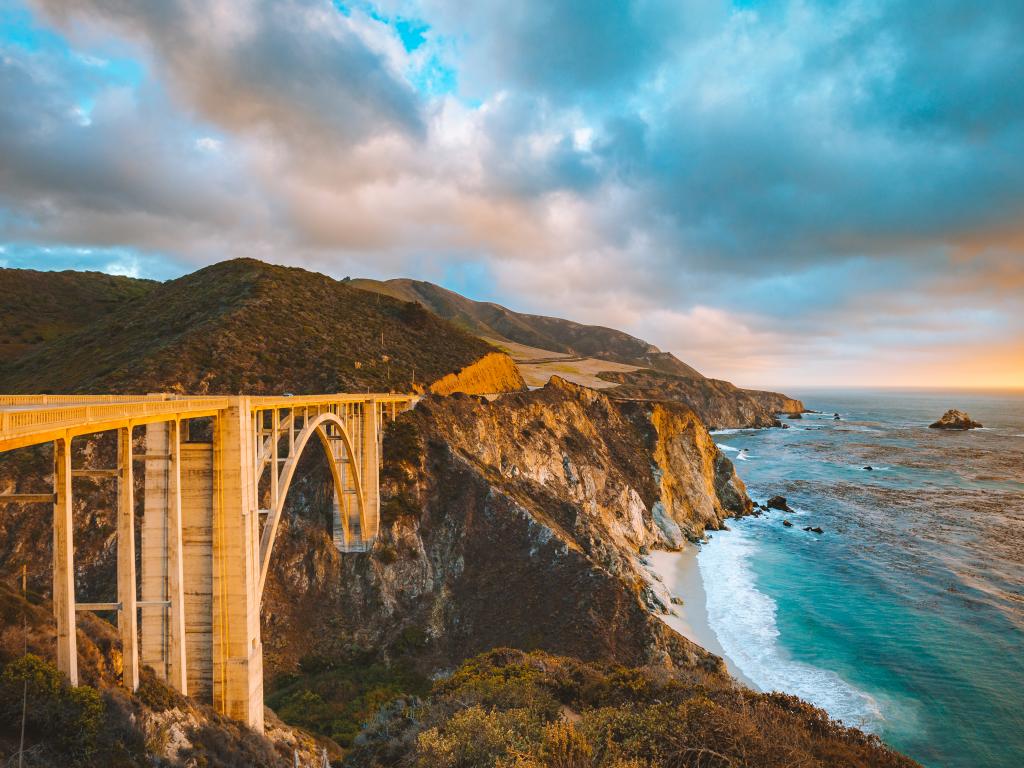 If you want to shave off some travel time and bring the drive down to about 1,250 miles, another option would be to forgo the coast altogether and drive inland from Portland instead - this lets you visit some beautiful spots like Lake Tahoe and Yosemite.
Whichever route you wind up taking, bear in mind that there's bound to be lots of traffic - you'll be passing through some of the most iconic attractions in California, Oregon, and Washington, so expect congestion at the major vistas and cities, especially along the coast.
Best road trip route from Seattle to Los Angeles
There are two beautiful routes you can take during the road trip from Seattle to Los Angeles, and each one offers a completely different experience. To enjoy the trip as much as possible, take one route on the way to L.A. and the other on the return trip.
Although the inland route is significantly shorter, it's by no means less scenic - if you simply don't have the time for the coastal route, there's just as much to check out along the alternate route too.
How to drive from Seattle to Los Angeles
The map above shows our suggestions for the best road trip routes between Seattle and Los Angeles. Keep reading for detailed descriptions of both routes, where to stay on either, and the best things to do on the way.
The Coastal Route
Take Interstate 5 out of Seattle, passing Mt. Rainier National Park and cutting through Tacoma and Olympia. Past Olympic National Forest, continue south until you've reached Longview, and be sure to detour to Gifford Pinchot National Forest.
From Longview, take Route 30 past Clatsop State Forest toward Portland and onto the coast, then jump onto Route 101 and pass Tillamook State Forest and Siuslaw National Forest. After passing Rogue River-Siskiyou National Forest, you'll find yourself in the state of California.
Drive past Jedediah Smith Redwoods State Park and Redwood National and State Parks, then detour to Six Rivers National Forest from Alliance. Pass Humboldt Redwoods State Park back on the route, then hug the coast and take Route 1 past Jackson Demonstration State Forest.
Soon after that, cut through Bodega Bay and enter San Francisco. Explore the city, then continue past Big Basin Redwoods State Park before reaching Santa Cruz. Next up are Monterey and Carmel-by-the-Sea, followed by the iconic Big Sur.
Continue through Morro Bay and San Luis Obispo, then take Route 101 again and cut through Santa Maria. Follow the route to Gaviota State Park and head east - after driving through Santa Barbara and stopping in Ventura, you can detour to Los Padres National Forest.
Once you're out of Ventura, go through Oxnard and hug the coast again via Route 1. Drive past Point Mugu State Park and enter Malibu, then pay a visit to Topanga State Park before reaching Santa Monica, closely followed by Los Angeles.
The Inland Route
As with the Coastal Route, leave the city via Interstate 5, but instead of heading toward the coast from Longview, keep going south and visit Portland. Stop by Mt. Hood National Park before continuing along the interstate and passing through Salem and Eugene.
From Eugene, follow Route 58 between Willamette and Umpqua National Forests, then take Route 97 past Crater Lake. Past Klamath Falls, take routes 140 and 39 into California. Take Route 139 past the border, following it past Lava Beds National Monument and Modoc State Park.
Past Lassen National Forest, the road merges into Route 395 - follow it past Plumas, Tahoe, Eldorado, and Stanislaus National Forest, then stop by Yosemite National Park, Inyo National Forest, and Death Valley National Park.
Just out of Bradys, hop onto Route 14 and follow it to Santa Clarita, passing Castaic Lake State Recreation Area. Finally, leave Santa Clarita via Interstate 5 and follow it the rest of the way to Los Angeles.
Best places to stop between Seattle and Los Angeles
The road trip from Seattle to Los Angeles is so long and scenic that you have to make several overnight stops along the way. These are some of the most breathtaking hotels the route has to offer:
Enjoy the sunrise at Big Sur
Very few spots in North America can even come close to matching Big Sur in terms of scenery, so a stay here is one that'll take your trip from amazing to unforgettable. The best Big Sur hotel would have to be Alila Ventana Big Sur, which features the very best views of the West Coast.
After a peaceful night's sleep in the cloudy beds, you'll definitely want to take things to the next level at the swimming pool, followed by a relaxing hike around Big Sur's countless picturesque trails.
The Sur House offers some of the best food in all of California, and much like the rooms, the terrace bar lets you see the kinds of views you'd normally find in postcards.
Then there's the Ventana Spa, perfect for relaxing your bones after a long day of outdoor activity, as well as the on-site yoga classes. If you still have some energy left over, you can also hit the gym and tucker yourself out before going to sleep and doing it all over again the next day.
This hotel is far from cheap, but when you combine all the amazing amenities and your proximity to places like Pfeiffer Beach, it's not hard to see why.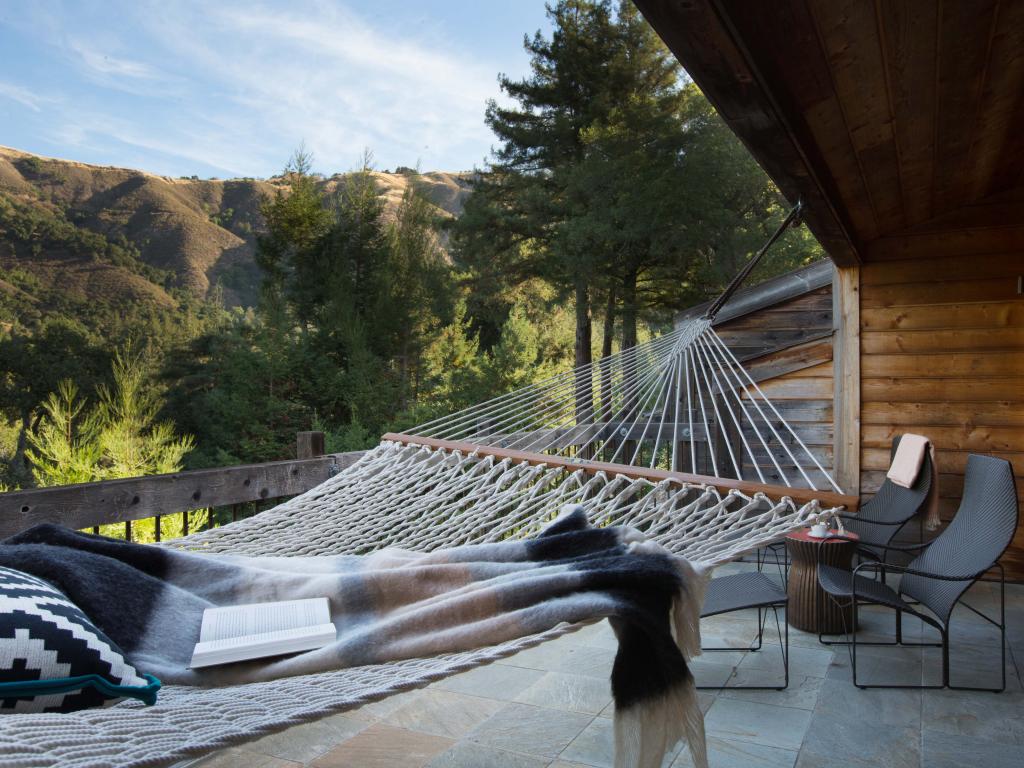 Take an unforgettable hike through Death Valley
If the weather conditions allow for it, a cruise through Death Valley National Park may be the highlight of this incredible road trip. For the best stay imaginable, relax in The Inn at Death Valley, a favorite among the rich and famous, thanks to its fabulous suites and service.
The rooms at this resort are dreamlike, and the rest of the hotel is just as great - whether you're taking a dip in the amazing swimming pool or taking a leisurely stroll around The Inn, you'll be surrounded by beautiful nature and architecture from all sides.
If you're hungry, the on-site restaurant will fill you with amazing all-American cuisine. When your batteries are full, you can enjoy a relaxing massage at the spa or try your hand at golf at the nearby course.
The resort is definitely expensive, but it's located right by all the main draws of Death Valley National Park - besides, hundreds of return customers famous in Hollywood and elsewhere can't be wrong!
Things to see on a road trip from Seattle to Los Angeles
It shouldn't surprise you that the road trip from Seattle to Los Angeles has more attractions than you can count. Although there are countless places worth recommending, these are the ones you can't afford to miss out on:
Mt Rainier National Park - Decorated by beautiful trails and jaw-dropping waterfalls, this is one of North America's ultimate national parks.
Olympic National Park - You won't want to miss out on this park's rugged beaches and striking rock formations.
Portland - Oregon's largest metropolis is one of the States' most beautiful cities, owing to the beautiful architecture and go-green attitude of its citizens.
Siuslaw National Forest - A beautiful stretch of greenery and sand dunes along the Pacific coastline.
Redwood National and State Parks - Among the sea of beautiful flora here, the parks' iconic redwood trees stand out as some of the tallest in the world.
Humboldt Redwoods State Park - One of the best places to visit if you want to see the West Coast's iconic old growth redwoods.
San Francisco - Hailed as one of the most progressive and aesthetically pleasing cities in The States, this metropolis is a must-visit during this trip.
Monterey and Carmel-by-the-Sea - These coastal cities perfectly encapsulate the Pacific Coast experience with their sunny climate and unique architecture. We recommend visiting Monterey State Beach while here.
Big Sur - Alongside Route 66, this scenic vista is possibly the most iconic stretch of road in North America.
San Luis Obispo - This city is known for its iconic Spanish Mission and the adjacent Mission Plaza.
Los Padres National Forest - This forest is the perfect combination of lush greenery and California's rugged coastal mountains.
Malibu - An iconic beach city and an iconic filming location, not to mention a popular vacation spot for the rich and famous.
Crater Lake - This deep lake is world-renowned for its crystal clear water and scenic surroundings.
Lake Tahoe - Surrounded by beautiful forestry, this lake is one of the crowning jewels of California.
Yosemite National Park - Arguably the most iconic park near the West Coast and home to beautiful peaks and greenery alike.
East California Forest Chain - A long chain of forest along California's stunning eastern border
Death Valley National Park - One of the hottest places in North America, but also one of the most scenic.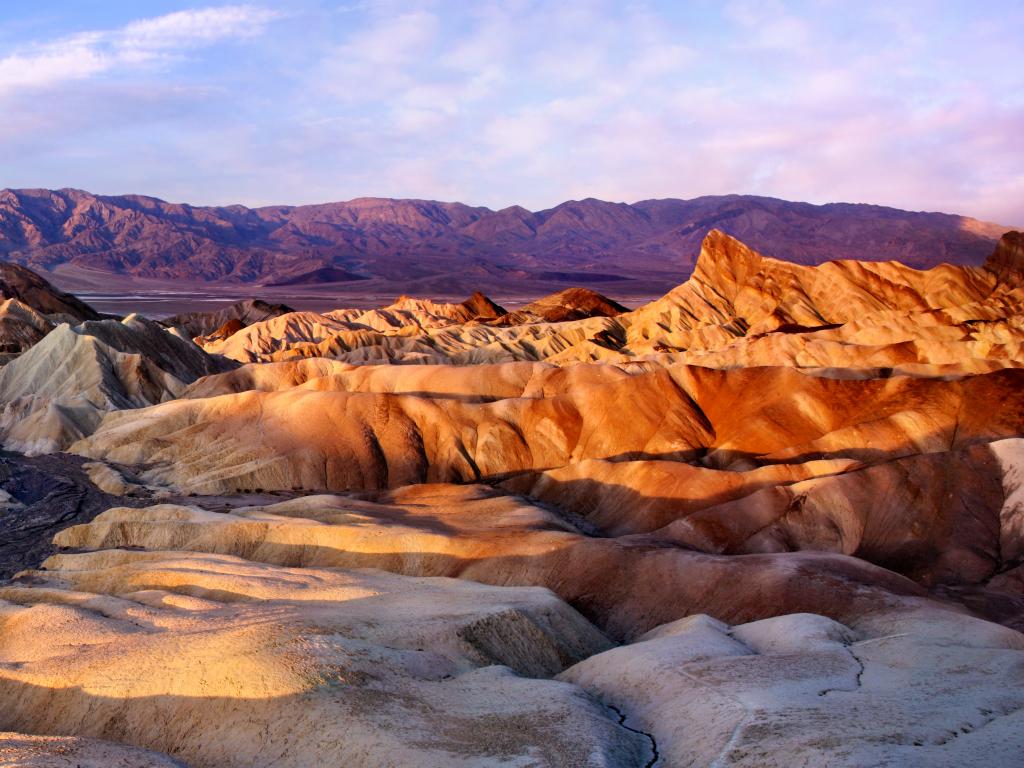 Best time to go on a road trip from Seattle to Los Angeles
Thanks to the abundance of things to see and do, the road trip from Seattle to Los Angeles can be enjoyed any time of year - you should plan the drive around the places you want to visit the most.
If you take the coastal route, you have to keep in mind that the coast tends to get shrouded in fog on summer mornings, potentially making the winding turns a little bit more dangerous. Also, places like Death Valley tend to be unbearably hot this time of year.
On the flip side, the route's parks and forests are probably at their prettiest in the summer, and the beaches (especially in the Los Angeles area) are extremely lively too.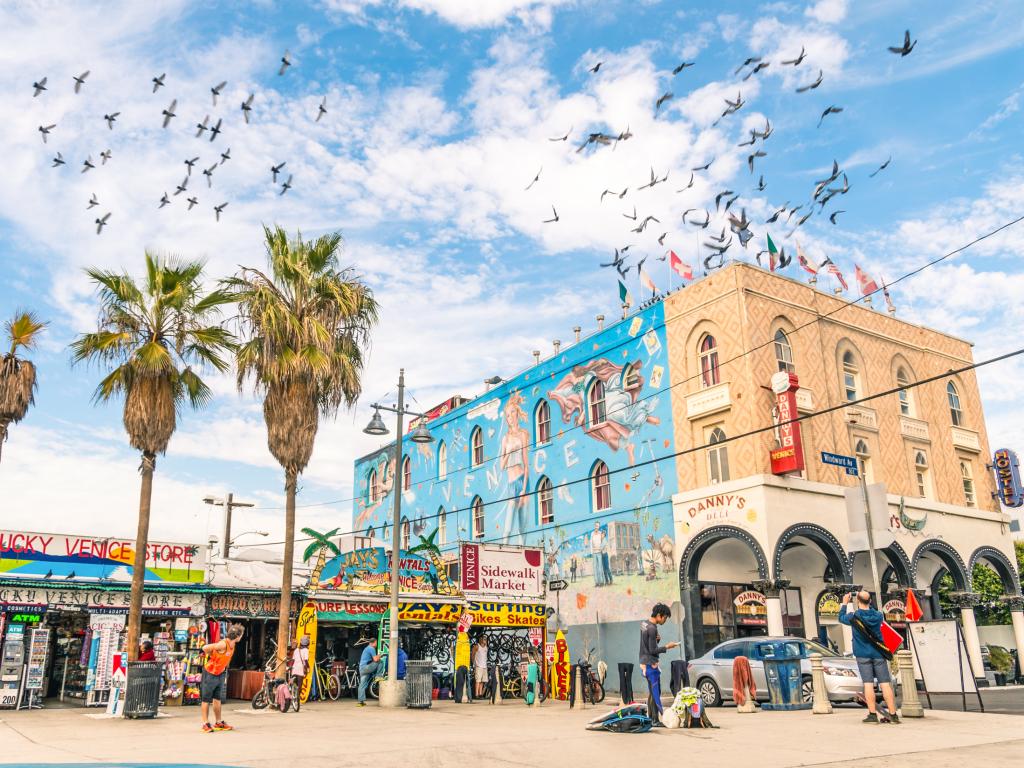 As for Los Angeles itself, there is no wrong time to visit - if you can get past summer's sweltering temperatures and the inevitable congestion within the city, July to August marks a very exciting time to visit the City of Angels.
For something more on the down-low, spring and fall are slightly cooler and less congested, and cheap hotels are a bit easier to come by too. The good weather also allows for plenty of outdoor fun - there are plenty of festivals to be enjoyed if it doesn't get too rainy.
Although winter is a bit of an unorthodox time for a visit, the silver lining is that temperatures approach the 70s this time of year. If your main goal is to familiarize yourself with the city, the streets will be relatively empty around January and February.