Road Trip From Seattle To San Francisco
If you want to see what makes the Pacific Coast a staple of US adventures, you should definitely do a road trip from Seattle to San Francisco. Featuring both the ocean and some of the finest parks and forests in the country, this is one of the most legendary itineraries in all of America.
The 960-mile road trip from Seattle to San Francisco takes 20 hours 30 minutes. The drive's signature stops include the cities of Portland and Sacramento, Mt. Hood, Willamette, and Siuslaw National Forests, and Redwood National and State Parks.
To help with the planning of your amazing road trip, check out all the information below for great inspiration, information and things to do along the way.
How far is San Francisco from Seattle and how long will the road trip take?
Route
Distance
Driving Time
Fastest Route


(via I-5)

810 miles
13 hours
Pacific Highway Route


(via Highways 1 & 101)

940 miles
20 hours 30 minutes
Taking the quickest possible route, the road trip from Seattle to San Francisco takes 13 hours and spans 810 miles. This route never strays from the interstate, so aside from some highly recommended detours, the drive is extremely straightforward and beginner-friendly.
If you have more than a couple of days to spare, a much more scenic alternative would be to drive along the coast, which would extend your drive by about 8 hours.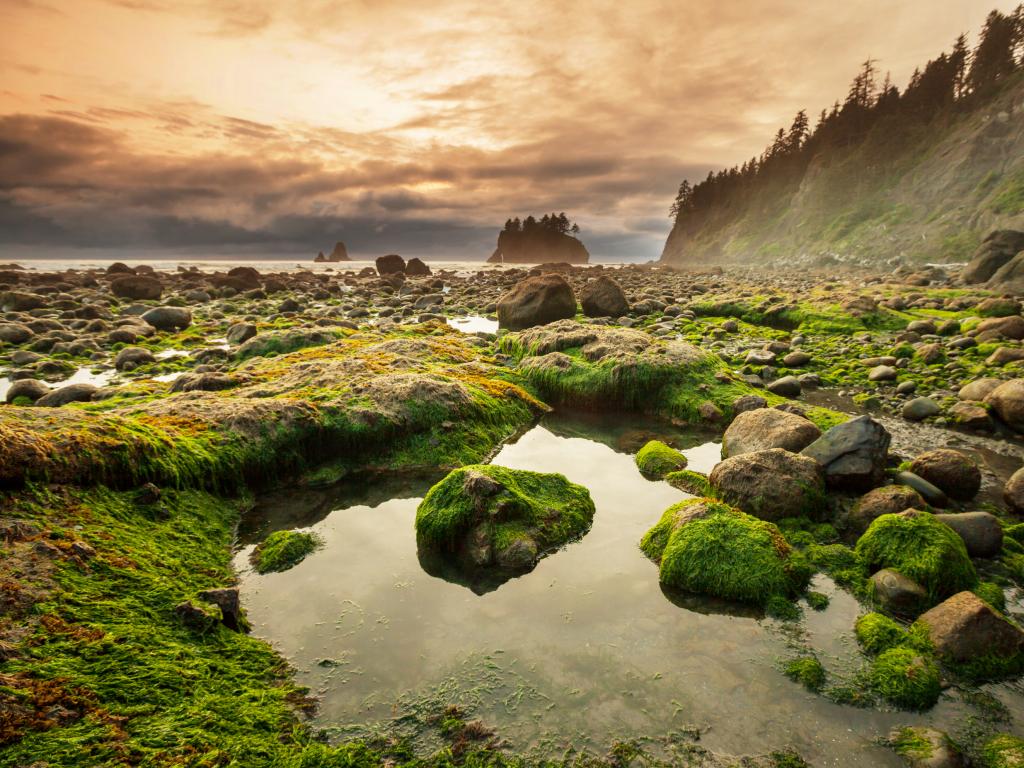 Although this route could theoretically be driven in 3 days, a better course of action would be to take at least a couple of weeks to explore both the oceanfront and the countless inland attractions near Highways 1 and 101.
One thing to keep in mind along this route is that the coast can be rather windy, potentially making the drive difficult (not to mention less scenic) on a rainy day - be sure to keep close tabs on the weather and plan your stops accordingly.
Best road trip route from Seattle to San Francisco
The best road trip route from Seattle to San Francisco is definitely the coastal one - while taking the interstate can also take you to some incredible places, nothing can match the combination of the Pacific Coast to the west and the chain of parks and forests to the east.
The Fast Route (via Interstate 5)
Hop onto Interstate 5 straight out of Seattle and make your way to Portland, passing Mount St. Helens National Volcanic Monument. Continue south past Willamette and Umpqua National Forests before pulling into Medford.
From there, visit Klamath and Shasta-Trinity National Forests, and consider doing an optional detour to Lassen National Forest. Past Dunnigan, hop onto Interstate 505 and either follow it south to Vacaville or detour to Sacramento.
Once in Vacaville, take Interstate 80 through Fairfield, then cross the Alfred Zampa Memorial Bridge. Not long after passing Wildcat Canyon Regional Park, drive the San Francisco - Oakland Bay Bridge and pull into San Fran.
The Pacific Route (Highway 1 & 101)
Again, take Interstate 5 out of Seattle and follow it past Capitol State Forest and Gifford Pinchot National Forest before pulling into Longview. From here, cross the Columbia River via Route 30 and continue west until you reach the coast.
Along Highway 101, cut through Oswald West State Park and pass Tillamook and Siuslaw State Forests, as well as Rogue River-Siskiyou and Six Rivers National Forests.
Check out Redwood National and State Parks and Humboldt Redwoods State Park before getting onto Highway 1 and pulling into Mendocino - from there, check out Jackson Demonstration State Forest before continuing south.
Pass through Salt Point and Sonoma Coast State Parks, then explore Point Reyes National Seashore. After passing Muir Woods National Monument, hop back onto Highway 101 and cross the Golden Gate Bridge into San Francisco.
Best places to stop between Seattle and San Francisco
The road trip from Seattle to San Francisco is full of amazing stopover options, so you should definitely consider booking a few hotel rooms on the way. These are some of the best resorts this incredible itinerary has to offer:
Enjoy the beautiful skyline of Portland
Oregon's largest city is the most logical place to spend a weekend on your road trip from Seattle to San Francisco, especially if you're driving the Fast Route. If you're in the market for the best rooftop view of Portland's architecture, The Duniway Portland is the hotel for you.
The rooms at this hotel offer the ideal blend of simple and elegant, and the communal areas are as extravagant as they come. After charging your batteries at the bar and Jackrabbit Restaurant, you can burn some calories at the incredible fitness area before heading into town.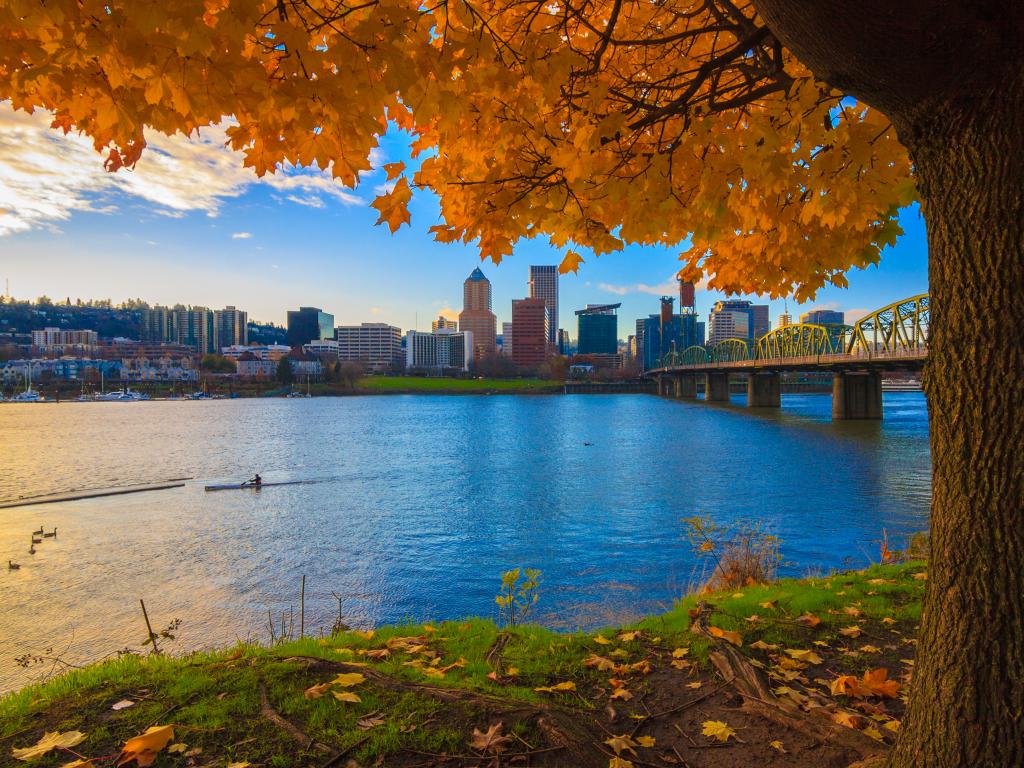 If you're looking to have some fun, nothing can beat the relaxing view from the terrace, especially when it's coupled with an incredible live performance by top-of-the-line musicians. For something a little more low-key, you can also enjoy a yoga class or even try wine tasting.
On top of being located in the most action-packed part of Portland, this hotel is extremely generously priced - coupled with the incredible amenities, this easily makes The Duniway the best hotel in the entire region.
Spend the night of a lifetime in San Francisco
San Fran is one of the States' most iconic cities, so it should come as no surprise that it's home to some of California's fanciest hotels. If you want to stay in the best rooms and get pampered by the finest service the city has to offer, book yourself a room at St Regis San Francisco.
Waking up to an unprecedented view of the city's marvelous architecture is one of the best ways to start your day, and St Regis' incredible suites let you do just that. Once you're up, you can kick off your morning with a visit to the amazing Remede Spa.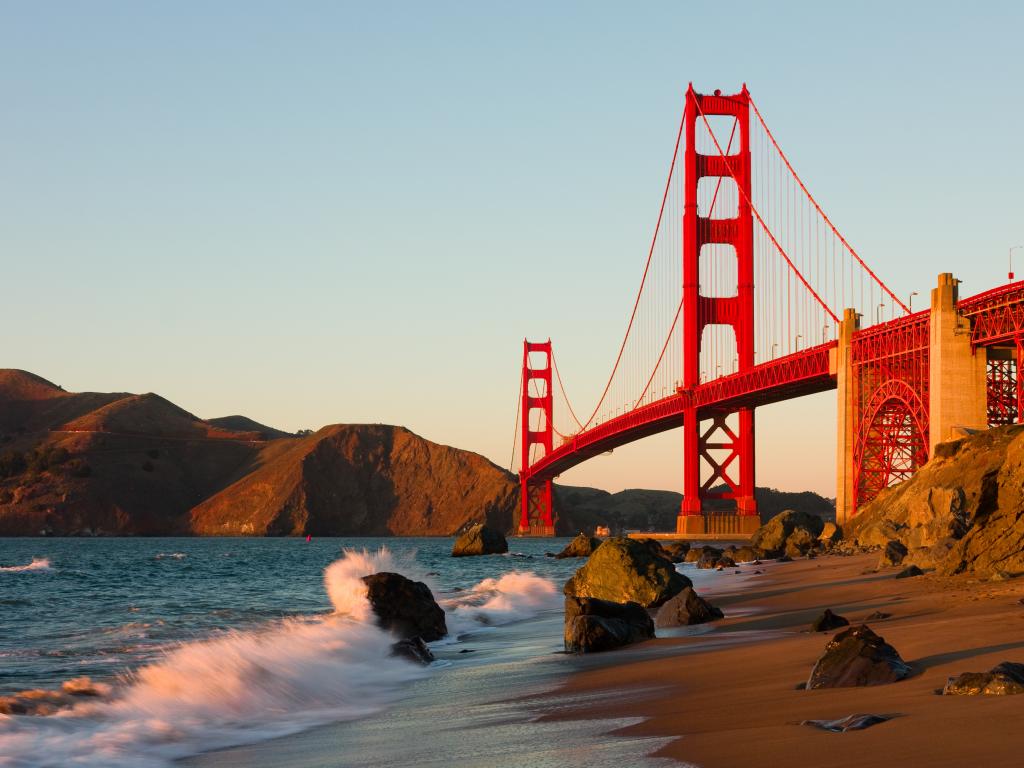 The Grill Restaurant offers every type of meal you could possibly think of, all within minutes of your hotel room. If you're in the mood for something more extravagant, you can enjoy a cocktail in the Lobby Lounge before taking a dip in the gigantic swimming pool.
As far as the location goes, this is one of the best-situated hotels in the city - close to both the Golden Gate and San Francisco - Oakland Bay Bridges, St. Regis is the perfect pivot to San Francisco's main attractions as well as the neighboring cities.
The hotel is a bit on the expensive side, as you might expect, but if any resort in the area is worthy of its price tag, it's definitely this one.
Things to see on a road trip from Seattle to San Francisco
The road trio from Seattle to San Francisco is full of incredible activities and experiences. You could very easily extend your time on this route with additional nights in the aforementioned locations. This would give you a slower paced trip and allow more time to take everything in.
Mt Rainier National Park – The most scenic part of the Cascade Range is beautiful no matter the season.
Olympic National Park – This park is famous for having some of the most varied terrain out of any attraction along the Pacific Coast.
Portland – This city's parks, gardens, and downtown area are sprawling with events and activities throughout the year.
Mt. Hood National Forest – This iconic forest houses The Timberland Trail and the titular Mount Hood volcano.
Siuslaw National Forest – The ultimate combo of dunes, forests, and sweeping ocean waves.
Redwood National & State Parks – A scenic chain of forests that define the beautiful California coast.
Humboldt Redwoods State Park – The world's largest assembly of old-growth redwoods is an absolute must-see.
Mendocino – This beautiful coastal city features the iconic Mendocino Headlands State Park, among other nature vistas.
Point Reyes National Seashore – One of the region's definitive coastal vistas and home to some of California's most beautiful beaches and forests.
Six Rivers National Forest – Explore the fantastic Six Rivers National Forest, with over 350 miles of wild and beautiful rivers running through the area.
Shasta-Trinity National Forest – California's largest national forest also features the largest manmade lake in all of the States.
Redding – Known as the trails capital of California, this city is a hiker's paradise, boasting over 300 days of sunshine per year.
Lake Tahoe – This lake makes for an ideal sunbathing and swimming spot in the summer and the perfect ski location in the winter.
Yosemite National Park – One of the most well known National Parks on the planet, full of incredible wildlife and mesmerizing landscapes.
Sacramento – Among other things, California's capital is known for its abundance of fascinating museums.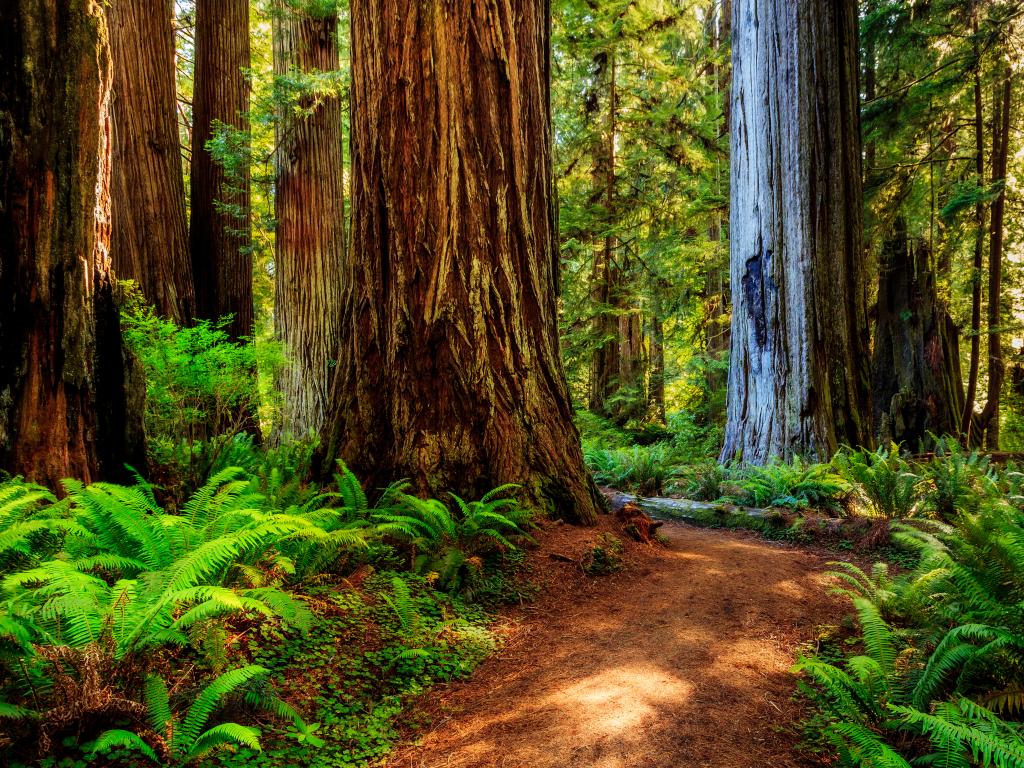 Best time to go on a road trip from Seattle to San Francisco
The best times to do the road trip from Seattle to San Francisco are a bit counterintuitive - the unique terrain that defines the route and San Fran's distinctive climate follow a different set of rules than your average oceanside tourist attraction.
Besides the fact that any coastline drive looks better when the weather is warmer, forests and parks are a defining feature of this road trip. With that in mind, you may want to avoid the drive in the winter if you don't want your access to these landmarks to be significantly limited.
As for San Francisco itself, there's virtually no wrong time to visit - in the spring and winter, you'll find that a warm jacket is enough to help you deal with the coastal wind, and the otherwise-pricy hotels also tend to bring down their prices these times of year.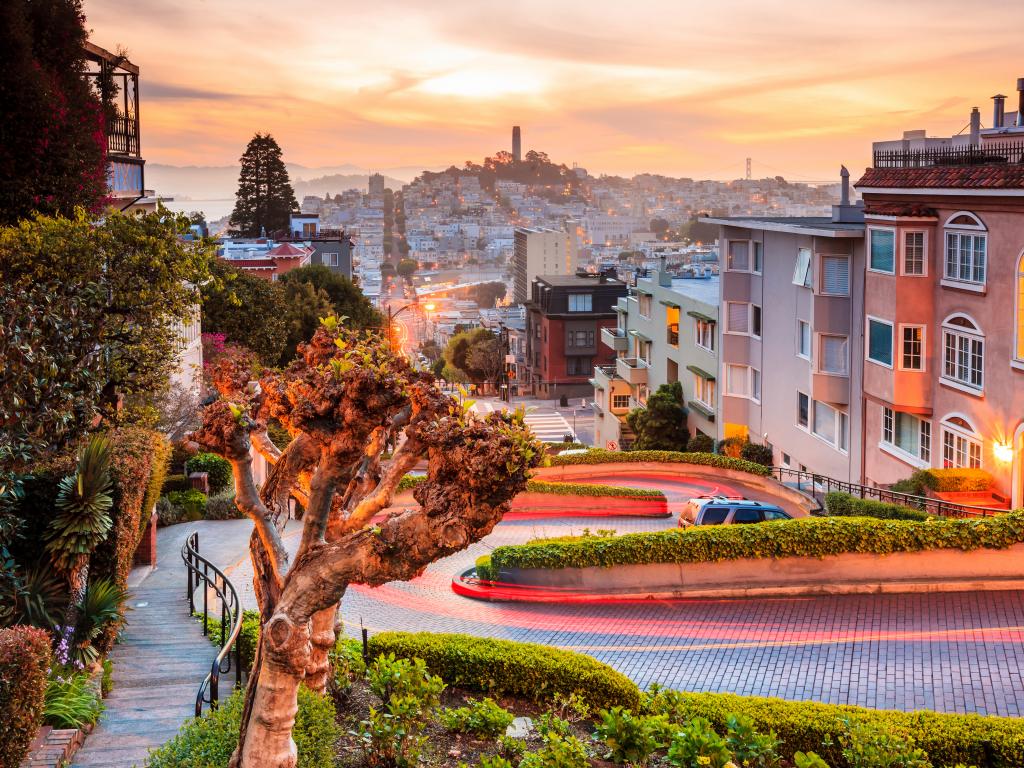 What makes summer an appealing time to visit The Golden City are the mild climate and the abundance of amazing events. The high-60s temperatures are just warm enough for you to spend your time outdoors, so this is when most tourists tend to flock to the city.
San Francisco's hottest season is usually the fall, when the temperatures peak at around 70 degrees and there are plenty of residual tourists left over from the summer. If you're aiming to spend most of your time at the beach, this might be the best time to do the trip.