Road Trip from Wellington to Auckland
This amazing road trip takes you from Wellington, at the southern tip of New Zealand's North Island, all the way to Auckland in the north. With unique landscapes ranging from the rainforests of Pureora Forest Park to the volcanoes of Tongariro National Park, this is a destination that it's really worth taking your time to explore.
The 670 km drive from Wellington to Auckland takes 8 hours to drive, passing Tongariro National Park, Tūrangi, Hamilton and the Hobbiton Movie Set. Or take the longer route via Napier, Rotorua and Coromandel to see more of the landscape and coast.
Everywhere you stop on this amazing trip has something different to offer, from wine tasting and seafood in the Hawke's Bay region to geysers and hot springs in Rotorua. Add to that the country's rich Māori culture, beautiful beach walks and cosmopolitan cities and you've got the makings of an unforgettable adventure.
How far is Auckland from Wellington, and how long will the road trip take?
Comparison of road trip routes between Wellington and Auckland

| Route | Distance | Driving Time |
| --- | --- | --- |
| The Direct Route | 670 km | 8 hours |
| The Scenic Route | 980 km | 14 hours |
The 670 km Direct Route is the faster of our two suggested road trips, and mainly follows State Highway 1 through the North Island. It takes around 8 hours to drive, but it doesn't have as many scenic stops to enjoy and explore as the alternative route.
At 980 km the Scenic Route is considerably longer, and on top of the 14 hours you'll spend on the road you'll need to allow plenty of time to appreciate the amazing places you'll pass en route.
With this in mind, we'd suggest that you allow around 5 days to enjoy the road trip from Wellington to Auckland to the full. In theory you could drive even the longer Scenic Route in just a couple of days, but with so much to see along the way, why rush?
Best road trip route from Wellington to Auckland
New Zealand is a country where the only limit on your adventure is how long you can set aside for your trip. With that in mind, we've created two road trip routes so that whether you have 3 days or 10 to explore the North Island, you'll be able to find something that works.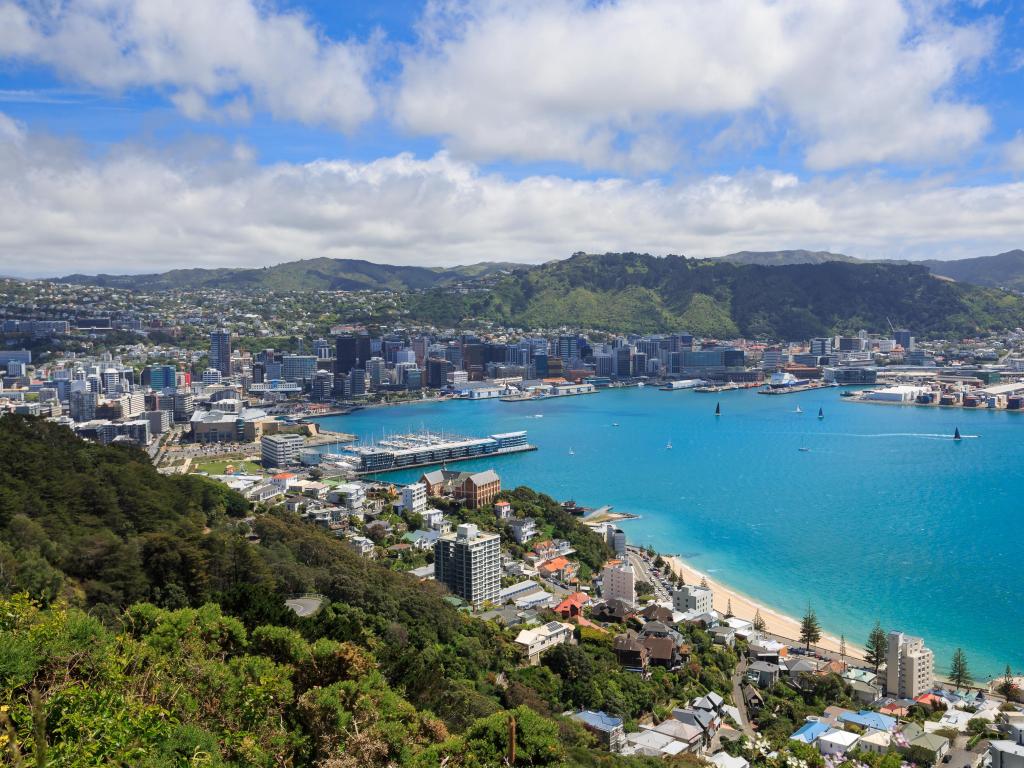 The Direct Route takes you between some vibrant cities and towns. From Tūrangi it's easy to explore both Tongariro National Park and Lake Taupō, New Zealand's largest lake. You can also immerse yourself in art, culture and shopping in buzzing Hamilton.
On this route you'll also see some of the North Island's most iconic landscapes, including the three tall mountains of Tongariro National Park and the ancient trees of Pureora Forest Park.
In contrast, the Scenic Route takes you to some of New Zealand's amazing natural parks. Explore bush-covered hills and search for the native kiwi at Ruahine Forest Park or take in the view from the hills and valleys of Coromandel Forest Park, with its thousand-year-old Kauri trees.
The Scenic Route also lets you spend time by the coast, with views over the Cook Strait, Hawke Bay, Bay of Plenty, and Firth of Thames.
Along the way you'll visit several exciting cities which are full of history and culture, including Hawke's Bay, famous for its wineries, Napier, and Rotorua, a place where you'll find hot springs, geysers, and rich Māori culture.
The Direct Route
As you leave Wellington, pick up State Highway 1 and follow it along the waterfront until the road turns inland towards Johnsonville.
Follow the highway north along the western side of the island, catching glimpses of the slopes of Tararua Forest Park along the way. Then from Bulls the road winds inland past Mangaweka and Taihape before skirting round the foot of Mount Ruapehu.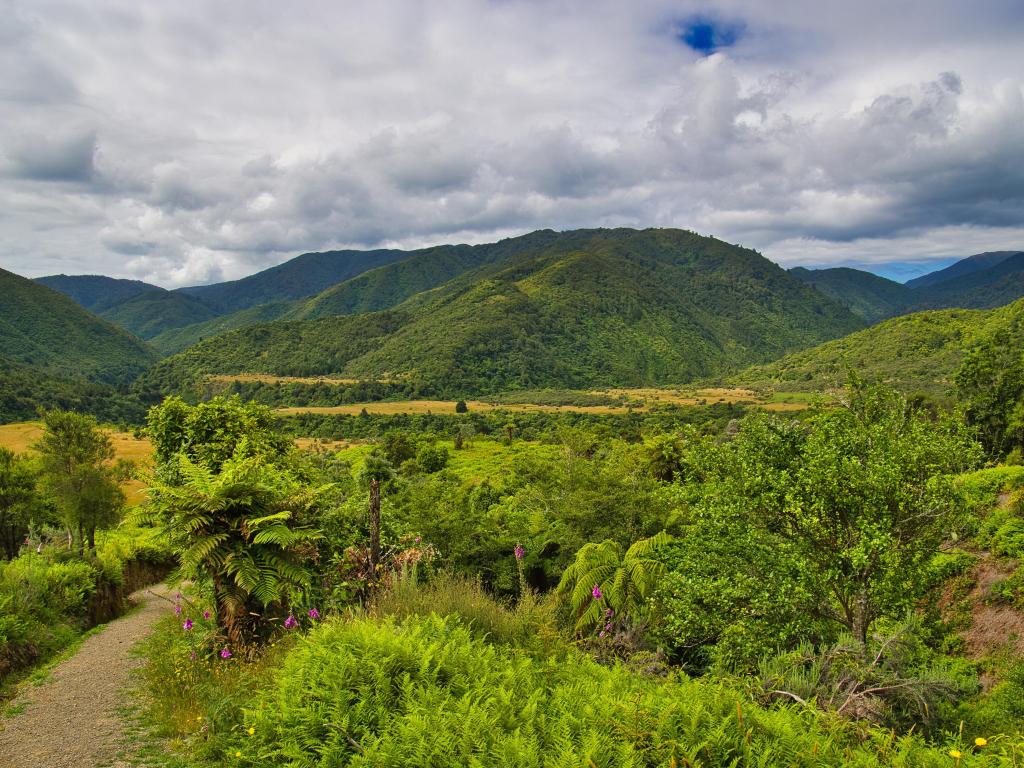 At Tūrangi you'll finally leave SH 1 to take the road towards Tokaanun and around Waihi Bay at the southern end of Lake Taupo. Then, at Kuratao, change onto State Highway 32 which runs to the west of Lake Taupo and then on towards Whakamaru, where the road crosses the Waikato River.
At Tokoroa, leave SH 32 and continue north towards Arapuni. The road meets up with the Waikato River again and you'll run parallel to the river until you hit SH 1 for a second time. Follow the highway briefly before turning right in the direction of Tauranga to make a detour to Hobbiton Village and tour the famous movie set.
When you're ready to return to real life, follow Buckland Road back onto State Highway 1 which will take you past Cambridge and on to Hamilton. Then simply follow the highway north until you reach your destination, Auckland.
The Scenic Route
This route also starts out along State Highway 1, travelling past Tararua Forest Park until the routes divide at Levin. Here, take the right turn onto SH 57 towards Palmerston North and follow this road to Aokautere where you'll turn right in the direction of Pahiatua.
Where the road divides, carry on straight ahead towards Ballance then follow Gorge Road across the Mangahao River to reach Woodville, where you'll join up with State Highway 2.
From here, SH 2 takes you all the way across the island to Hawkes Bay and Napier, two cities that we'd definitely recommend spending some time in.
When you're ready to move on, continue north on the same road then turn off left towards Taupō. After crossing the spectacular Mohaka Bridge, take your time to enjoy the stunning drive along the Thermal Explorer Highway on your way to Taupō.
Relax by the shores of Lake Taupō for a while before heading north again on SH 1 then following signs to Orakei Korako Cave and Thermal Park.
Continue east along Tutukao Road to rejoin State Highway 5, which you'll follow north from here to Rotorua. As the road runs parallel to the shore of the caldera lake, continue straight ahead onto State Highway 36 to Hamurana then on to Tauranga for more time by the ocean.
From Tauranga follow the highway north as far as Waihi then turn off for another scenic stretch which winds its way towards Whiritoa through beautiful landscapes with breathtaking views.
From Kaimarama you have two options. The most direct route takes you to Coromandel via Waiau Falls along 309 Road. The views from the road here are unforgettable. More cautious drivers might find this narrow road challenging, in which case there's also the option of continuing on SH 25 to reach Coromandel, although this is a longer drive.
After spending some time in Coromandel, follow SH 25 south around the bay. The road continues along the Firth of Thames until you reach Kopu, running right beside the water for more spectacular views.
From Kopu, follow the road past Waitakaruru and Maramaru until you hit State Highway 1 for the final time. Turn right onto the highway then follow it into Auckland to complete your scenic road trip.
Best places to stop between Wellington and Auckland
Whether you're taking the Direct Route or the Scenic Route, you'll need to make at least one overnight stop on your journey from Wellington to Auckland.
The good news is that there are plenty of fantastic options that let you spend a little longer in the places you'll visit along the route. Here are some of our top picks.
Get active in Tūrangi
Around halfway along the Direct Route you'll reach the small town of Tūrangi.
Tūrangi is especially known for whitewater rafting and trout fishing. Anglers should definitely head to the Tongariro National Trout Centre for a special trout experience.
The town is also a wonderful gateway town to explore the amazing trails and volcanoes of Tongariro National Park, and Lake Taupō, a superb water sports location. Tokaanu Thermal Pools are also just a short drive away.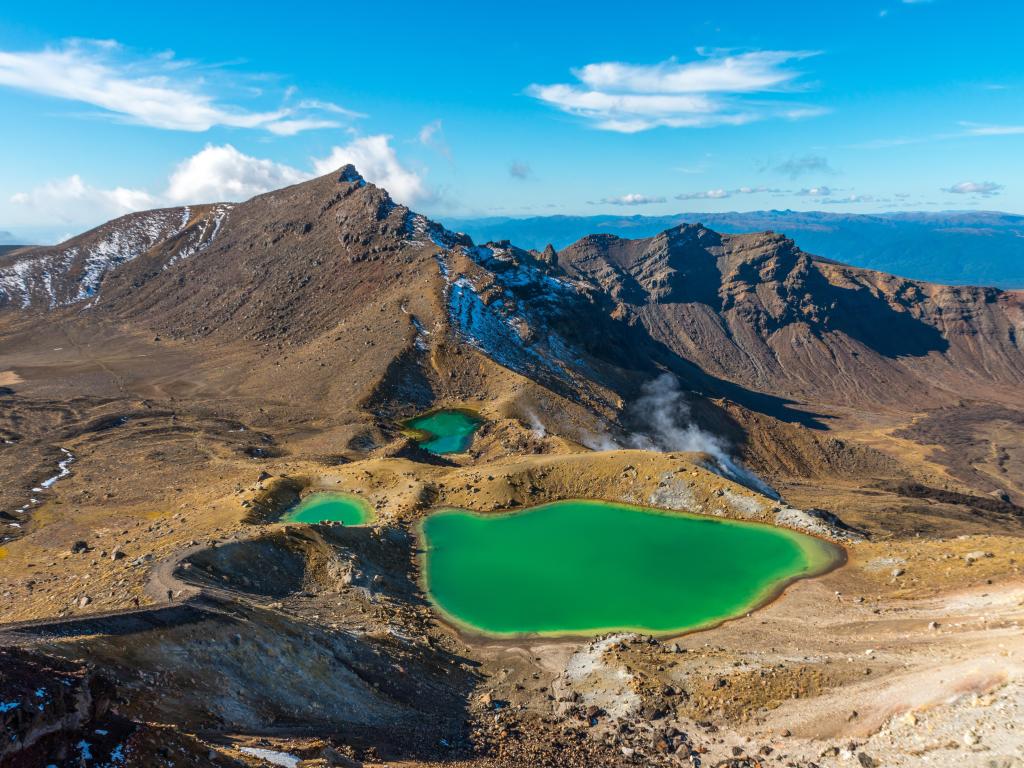 Lake Taupō, formed in a volcanic crater, is a just few minutes' drive away. Here people practice many sports, from cycling around the lake, to hiking, swimming, and even skydiving.
In a beautiful natural setting, Creel Lodge offers free parking, private patios, and beautiful gardens. It's an easy walk to Waipakihi River, where you can follow the Tongariro River Trail.
Suites are equipped with TVs and kitchenware, and you have access to BBQ facilities. However, if you don't want to cook for yourself you'll find a number of cafés and restaurants within walking distance of the motel.
The motel is located right off State Highway 1 on the way into Tūrangi, making it easy for you to continue your journey the next day. Tokaanu Thermal Pools and Lake Taupō are both just a few minutes' drive away too.
Watch the sunrise over the ocean in Napier
Napier is a beautiful small coastal town around halfway along the coastal route, with several attractions and a wonderful beach to enjoy.
Napier is found in the Hawke's Bay wine region, and grapes from this area are shipped around the world from Napier Port. It's also known for its extensive Art Deco architecture.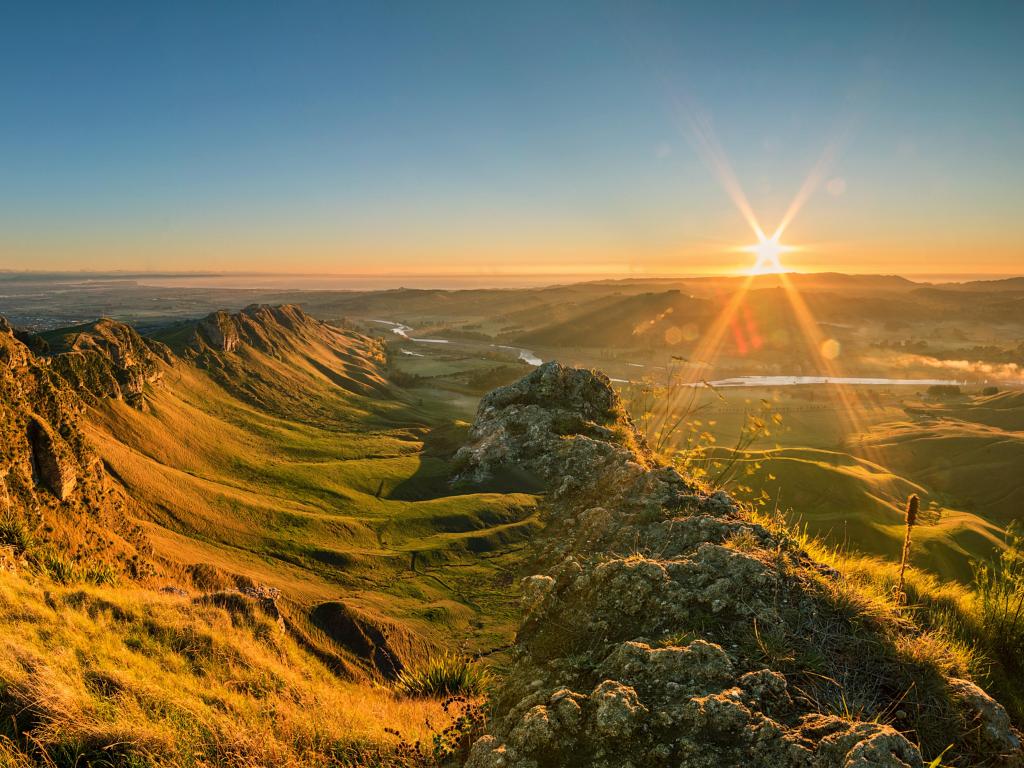 While you're in town you can visit Napier Prison, the country's oldest prison. Or head to the National Aquarium of New Zealand which is home to a range of saltwater and freshwater creatures.
Nearby on Marine Parade, a tree-lined ocean boulevard, you'll also see the statue of Pania of the Reef, a figure of the Māori mythology.
Located right in the heart of beautiful Napier in the Art Deco Precinct is The County Hotel. This is one of the two historical buildings that survived the devastating 1931 earthquake, and the beautiful Art Deco building preserves the timeless elegance of its architecture.
There is a multi-award-winning restaurant on-site as well as a bar with an amazing wine cellar and fantastic cocktails.
From the hotel, the shores of Hawke's Bay are only a short walk away, and it's also close to the famous Hawke's Bay vineyards. Napier Port is within easy reach of the hotel, and so is the National Aquarium of New Zealand.
Where to stay when you reach Auckland
Close to Auckland harbour as well as the many museums, restaurants and attractions of the city centre, you'll find Ohtel Auckland.
The hotel has comfortable, modern rooms and parking is available on-site. There's also a fantastic restaurant, swimming pools, sauna and hot tub to enjoy at the hotel - perfect at the end of your long drive.
Make sure to take advantage of the breakfast options available at the hotel before heading out to sightsee. The nearby attractions near the property include Sky Tower, Viaduct Harbour and SKYCITY Auckland Convention Centre.
Things to see on a road trip from Wellington to Auckland
Whichever route you take, a road trip from Wellington to Auckland will take you past some unforgettable places.
Whether you're planning on an active trip exploring all the natural wonders of New Zealand, or hopping between movie sets and cities, keep on reading to find out what's waiting for you when you arrive.
The Direct Route
Tongariro National Park - Tongariro is New Zealand's oldest National Park, and it includes wonderful hiking opportunities. It is home to the three active volcanoes Ruapehu, Ngauruhoe, and Tongariro.
Tūrangi - From this town with rich Māori culture, it is easy to explore both Tongariro National Park and Lake Taupō, New Zealand's largest lake which offers wonderful opportunities for water sports. There are also hot springs nearby.
Pureora Forest Park - Walk to the "Centre of the North Island" at this beautiful forest park with streams and moss-covered trees.
Hobbiton™ Movie Set Tours - Explore Middle Earth by visiting these significant locations used in the filming of The Lord of the Rings and The Hobbit film trilogies. This location also is just a beautiful natural area to take in with blue flowing waters and green hills of "The Shire".
Hamilton - In this vibrant city you may view Māori art and artifacts at the Waikato Museum, visit the beautiful Hamilton Gardens, or enjoy shopping or dining along the city's buzzing Victoria Street.
Rangiriri Pa - Make a stop to view the historical Māori landmark or to take a walk along the Waikato River.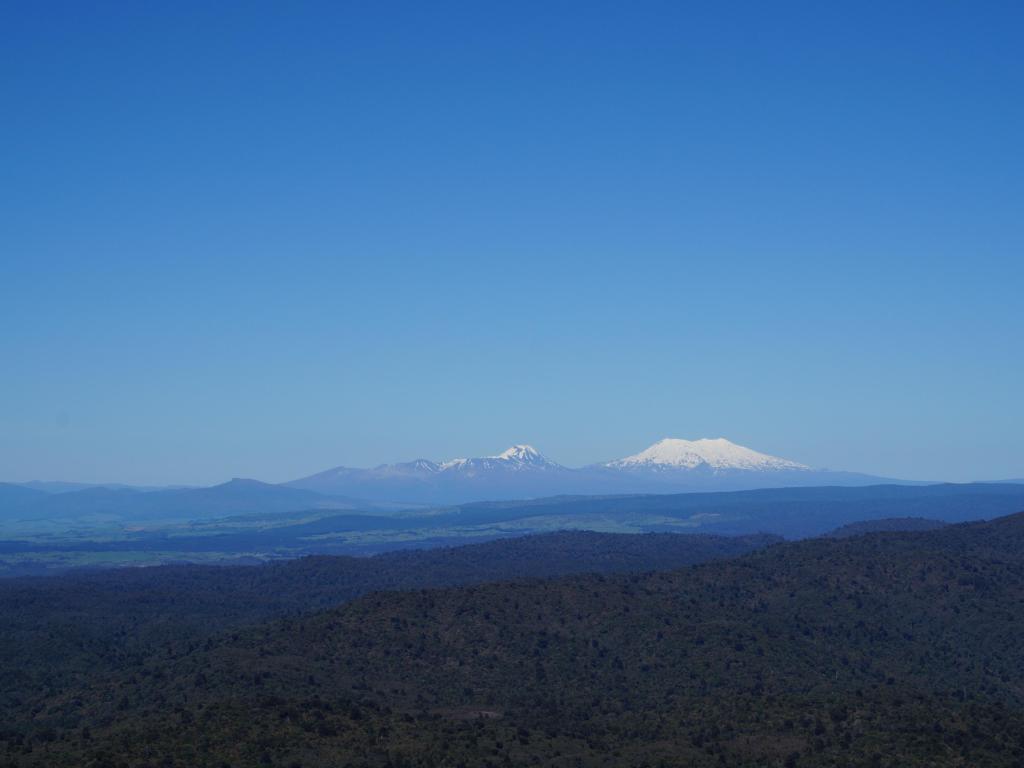 The Scenic Route
Ruahine Forest Park - In this mountainous forest area you may take a walk along the hills covered with native bush, and even spot the elusive native ground-dwelling kiwi bird.
Hawkes Bay - On the East Coast of New Zealand, Hawkes Bay is known for its beaches, wineries, and craft beer and cider.
Napier - Visit the National Aquarium of New Zealand in this small coastal city founded in 1855.
Taupō - Visit the beautiful Huka Falls and amazing hot springs of this town, on the northern shore of Lake Taupō.
Orakei Korako - Explore this amazing cave and geothermal park, situated between Taupō and Rotorua.
Rotorua - This is a city of hot springs, bubbling mud ponds, and shooting geysers, as well as a place where you can explore rich Māori culture and history.
Tauranga - This coastal city hosts interesting historic buildings, beautiful beaches, and an extinct volcano that rises above the city with its beautiful green slopes where you may now take a walk along the many hiking trails established here.
Coromandel Forest Park - View mountains and valleys or look for thousand-year-old trees in this amazing natural area.
Coromandel - In this town you may get acquainted with the area's gold-mining history, visit amazing beaches with white sand and stunning rock formations, or take a ride on the Driving Creek Railway through the area's forests and cultural landscape.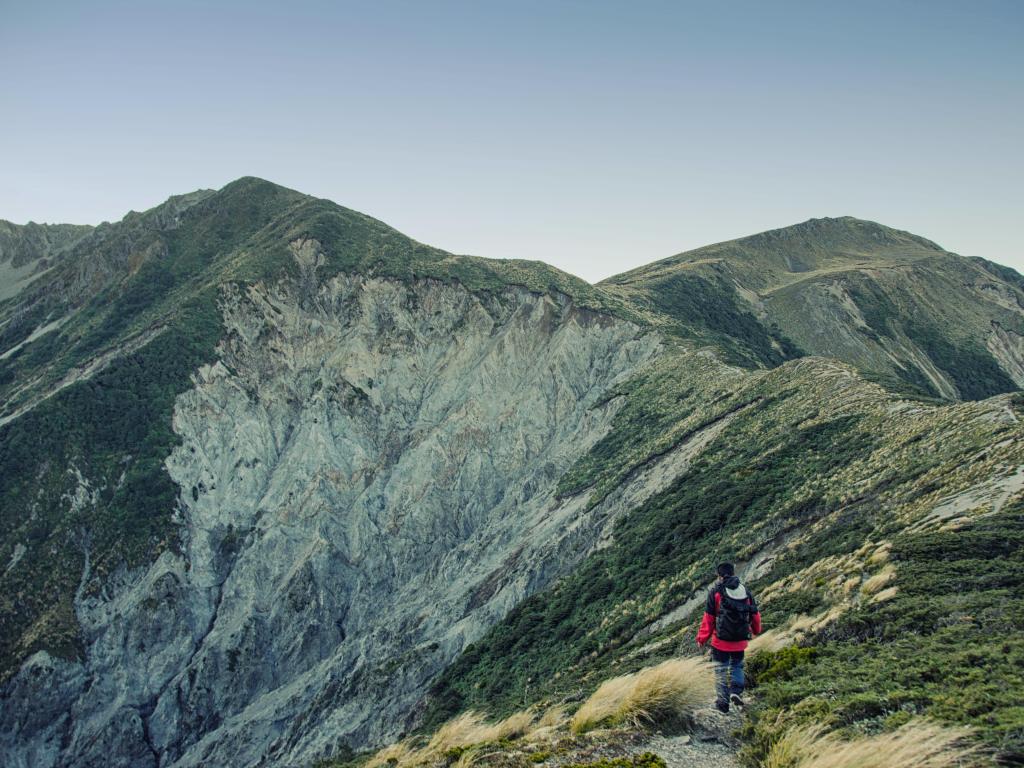 Both Routes
Paraparaumu Beach - Having started off from Wellington city, you may wish to put your feet in the seawater during a little visit to this beautiful beach that is found right off State Highway 1.
Tararua Forest Park - This mountain range offers visitors wonderful opportunities to go hiking, enjoy the mountain views or forest paths, or look for the native kākā, a large parrot species native to New Zealand.
Palmerston North - Easily accessible from both routes, Palmerston North is worth a visit. You may take a walk at Victoria Esplanade, a beautiful park with ponds, walkways and waterbirds, or explore Te Manawa art and history museum.
Hunua Ranges Regional Park - In this nature area close to Auckland, you can explore wonderful lakes, native forests, and waterfalls, including the 30-m tall Hunua Falls.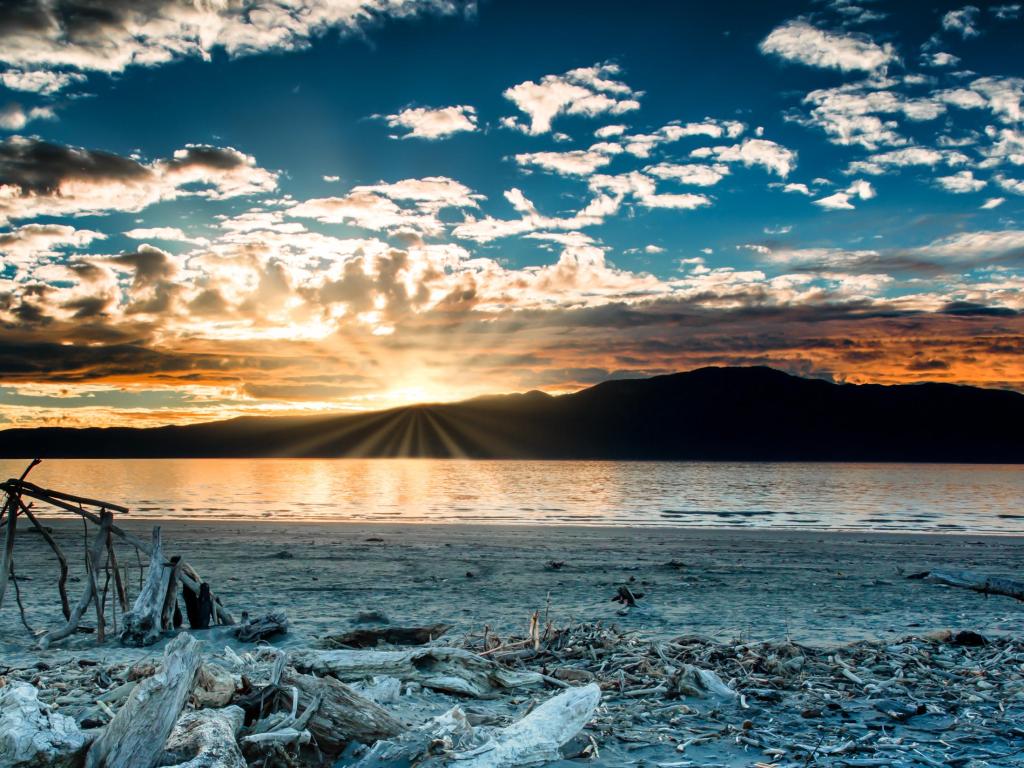 Best time to go on a road trip from Wellington to Auckland
Auckland is a wonderful city to visit at any time of the year, although rain is possible all year round. However, since temperatures drop in winter and tourists flock to the city in the summer months, we'd suggest that spring and autumn are the best times to visit.
Average summer temperatures in Auckland are around 23 degrees Celsius between December and February, making it a pleasant season to visit this area.
You can also catch the internationally known Auckland International Buskers Festival if you visit in January, while in February, Te Matatini is a nationwide Māori festival of performing arts and competitions.
However, Auckland also gets most tourists in the summer months so you might prefer to visit in autumn or spring when the city is less crowded.
Winters in Auckland can get chilly, with temperatures in June and July ranging between 7 and 15 degrees. This is also the wettest time of year to travel, meaning that poor weather is likely to get in the way of enjoying outdoor attractions en route.
Autumn, from March to May, and spring, between September and November, are both great seasons to visit Auckland, due to moderate temperatures and reduced tourist crowds.
If you're in town in March you should definitely check out the Auckland Craft Beer and Food Festival, where crowds gather for a day of food, beer and fun.