The Best 10-day Road Trip from Melbourne
Long drives are a given when you visit Australia, so when you take a road trip you'll want to be sure there's plenty to see and do along the way. The route we've put together connects many of the fabulous cities in the southeast of the country, but also makes sure that the journey between them is another part of the adventure.
This epic 10-day road trip from Melbourne takes you on a 4,570-km route through Canberra and Sydney, then along the coast to Port Macquarie, Byron Bay, Brisbane and Noosa Heads before returning inland via Dubbo, Wagga Wagga and Mildura.
Keep on reading to discover this route, which is a fabulous cross-section of some amazing Australian landscapes, taking you through rolling wine country, vibrant cities, the stunning NSW coast, Queensland's beaches and some iconic outback drives.
Your 10-day road trip from Melbourne: the best day-by-day itinerary
Your 10-day road trip from Melbourne: the best day-by-day itinerary
What is the best 10-day road trip from Melbourne and where will it take you to?
A 10-day road trip from Melbourne gives you plenty of time to explore some fantastic towns, cities and coastline, and we've put together a route that combines all three.
Heading inland from Melbourne you'll end Day 1 in the wine country outside Canberra before moving on to Sydney then making your way north up the New South Wales Coast.
We've suggested visiting Port Macquarie and Byron Bay before you reach Brisbane in Queensland, but of course there are dozens of stunning beaches and small towns where you can stop to enjoy the view along the way.
From Brisbane the route continues north to Noosa Heads before turning south east for a taste of the wide-open inland landscapes of NSW. You'll make your way through Narrabri, Dubbo and the Riverina town of Wagga Wagga, before spending the final night of your trip in Mildura.
Day 1: Driving from Melbourne to Murrumbateman
You'll start your 10-day road trip with one of the longer days of driving, so expect to spend around 6 hours 20 minutes on the road. Along the way you'll pass Glenrowan, Wangaratta, Albury Wodonga and Holbrook.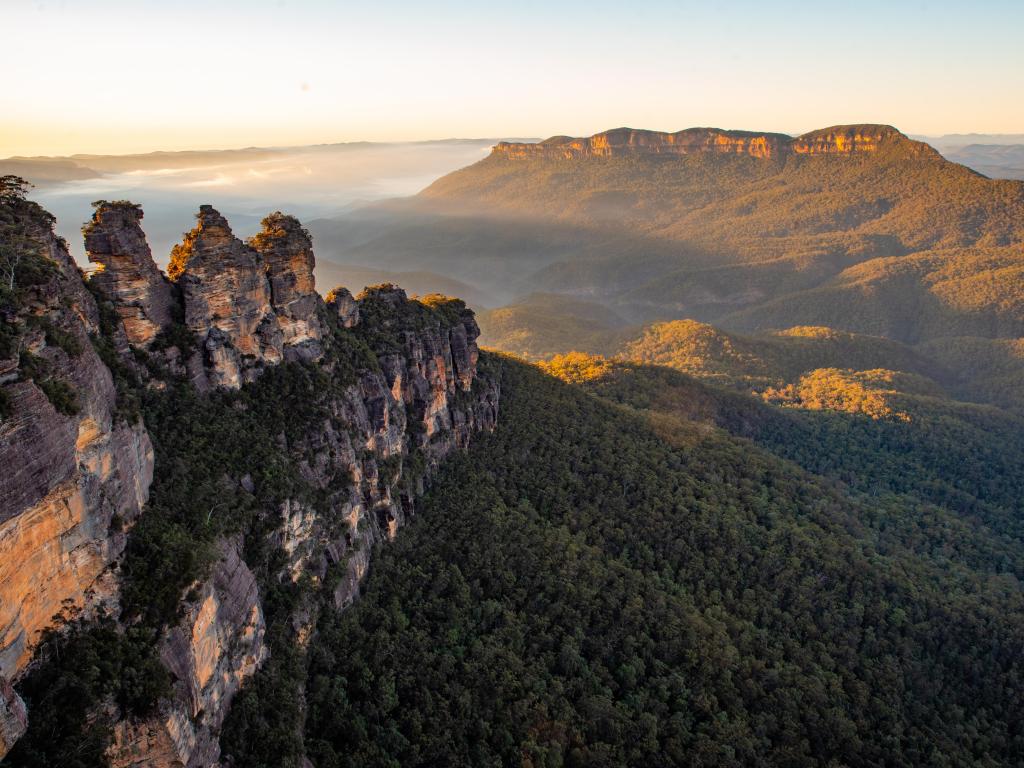 Road trip route from Melbourne to Murrumbateman
Although it's a long, 630-km drive from Melbourne to Murrumbateman, it's a pretty simple route to navigate. Just pick up the M31 heading north out of Melbourne then follow it right the way through Victoria and on into New South Wales.
As you approach Canberra, turn onto the A25 Barton Highway, which runs through Murrumbateman on its way to the capital.
Things to explore on the way to Murrumbateman
Facing each other across the Murray River, which marks the boundary between Victoria and NSW, the two cities of Albury and Wodonga have plenty to explore.
The Yindiyamarra Sculpture Trail highlights indigenous art, while the Murray Art Museum Albury showcases a range of Australian, European and American art as well as work by Aboriginal artists.
Just outside the towns you can visit Jindera Pioneer Museum to see what life would have been like here for the first European settlers, or head to the Bonegilla Migrant Experience which tells the story post-war migrants.
Further along the drive you'll come to Holbrook. This small town miles from the ocean is famous for its submarine (HMAS Otway), and the Holbrook Submarine Museum. It's dedicated to Lieutenant Norman Holbrook, the decorated submariner who the town is named after.
If you stop in Holbrook take some time to relax in Ten Mile Creek Gardens or visit the Woolpack Inn Museum to find out about the lives of early European settlers here. You can also browse a variety of independent shops.
Tour cellar doors in Murrumbateman
Murrumbateman is at the centre of Canberra's wine growing region, so it's a great way to end the day with a taster or two of local cool climate wines. If you arrive earlier in the afternoon, take a tour of the cellar doors here, or detour through nearby Yass to visit even more producers.
Whatever the season, Abode Murrumbateman makes a great place to stop, especially as there's a cozy fireplace in the guest lounge, which is great for cooler days.
The hotel has stylish and comfortable rooms and countryside views, plus you can enjoy a light meal of a platter of local produce. It also has ample free parking.
Day 2: Driving from Murrumbateman to Sydney
After the long drive on Day 1, the 3 hour 50 minutes you'll spend on the road travelling from Murrumbateman to Sydney on Day 2 will pass by in a flash. Plus, you'll have a night in Australia's biggest city to look forward to when you arrive.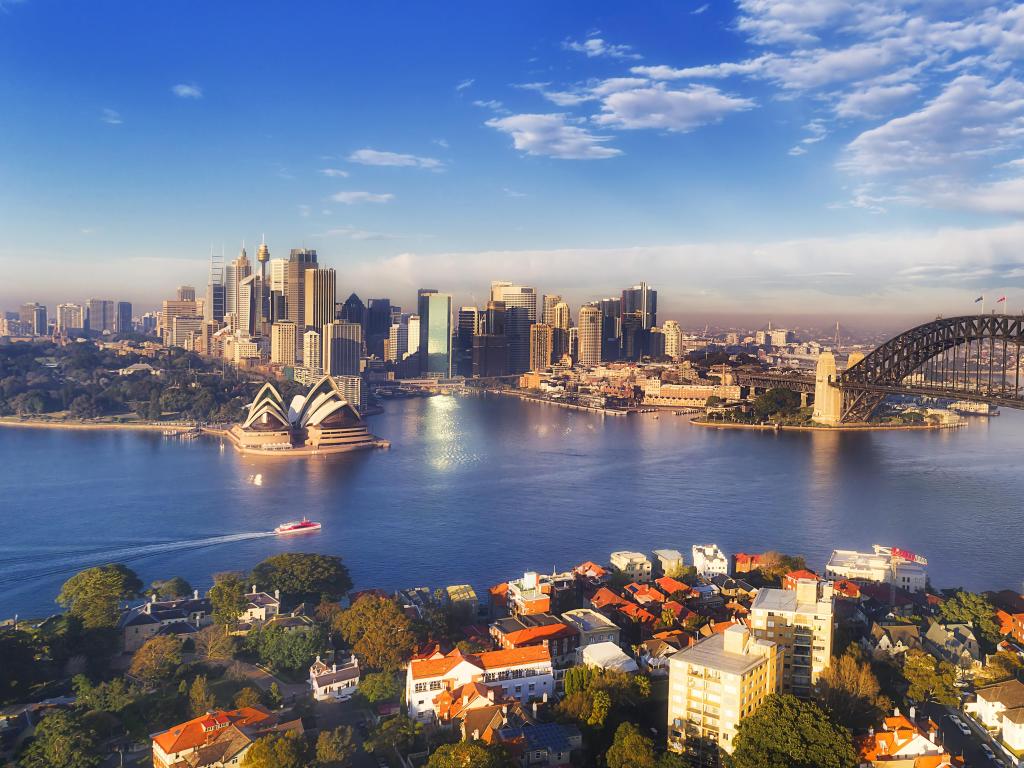 Road trip route from Murrumbateman to Sydney
Continue south from Murrumbateman along the A25, which takes you to Canberra. When you've finished exploring the nation's capital, exit the city on the M23, which leads you back up to the M31.
Follow the Hume Highway through Goulburn and past Bowral. Approaching Sydney, take the M5 through the southern suburbs of the city then pick up the M1 as you pass Sydney airport. Just before the Sydney Harbour tunnel exit onto Sir John Young Crescent and you'll find yourself right in the centre of the city.
Things to explore on the way to Sydney
Canberra is Australia's capital city and you can take a tour of the Parliament House here, which is known for its modern design. Then, take a walk around Lake Burley Griffin and enjoy a meal or a coffee looking out across the water.
As you'd expect in a capital city there are some outstanding museums here too – the National Gallery of Australia and the National Museum of Australia are just two of the highlights.
Further along the Hume Highway is Goulburn. This historic city dates back to 1863 and was the first inland city. It's known as a base for some adrenaline-filled activities like caving, abseiling and climbing.
Also in Goulburn there are museums, galleries and restaurants to explore here if you're looking for a slower-paced stop.
Soak in the views in Sydney
Australia's biggest city is known for its iconic harbour views – take a ferry from Circular Quay to get great views back across to the Opera House and Harbour Bridge while you head out to explore other parts of the city, or climb Sydney Harbour Bridge for a really unique perspective on the city.
You'll also have time to visit one of the museums while you're in Sydney. the Australia Museum is the country's oldest and offers tours by First Nations guides which focus on Aboriginal culture and artefacts.
Making the most of the amazing views over Sydney Harbour from bedrooms and the rooftop bar, the InterContinental Sydney is a fabulous hotel option right in the centre of the city.
You'll be greeted in a stunning entrance and dining room space before checking in to your chic downtown bedroom. Then when you're ready to head out and explore, this hotel is in walking distance to Circular Quay, the Botanic Gardens and the bars and restaurants of central Sydney.
It's also really easy to access from the motorway which is a bonus if you're not familiar with driving through the centre of Australia's largest city – exit onto Sir John Young Crescent then turn right onto Macquarie Street with the Botanical Gardens on your right hand side. Then turn left onto Bridge Street and you'll be right there.
Day 3: Driving from Sydney to Port Macquarie
After leaving Sydney you'll begin the journey north along the fabulous New South Wales coast. We've picked out some of the most popular stops for you, but don't forget to stop every now and again to just take in the awesome ocean views as you travel on towards Queensland.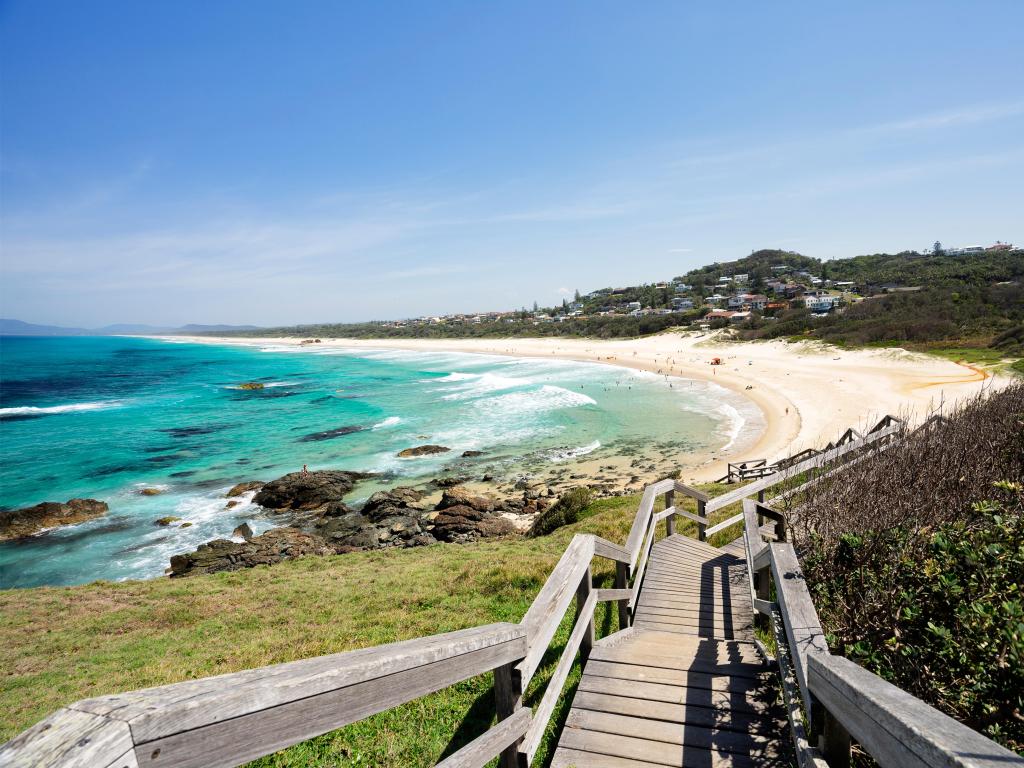 Road trip route from Sydney to Port Macquarie
The 400-km drive from Sydney to Port Macquarie takes just over 4 hours without stops, and you'll head through Newcastle and past Myall Lakes National Park along the way.
Leave Sydney by crossing the Harbour Bridge and following the M1 then M2 through the northern suburbs. Turn onto the North Connex which leads you back onto the M1 Pacific Motorway.
From here the drive is pretty straightforward, as you'll follow the M1 then the A1 all the way to Port Macquarie. Along the way you'll be treated to some stunning views, including looking out across the waterways and islands as you cross the Hawkesbury River Bridge.
Things to explore on the way to Port Macquarie
Newcastle's history as a city that dates back over 200 years so there are a number of museums to visit in this city just outside Sydney. It's also known for its fantastic beaches and surfing.
History and ocean combine at Bogey Hole, an ocean-side pool cut from the rocks by convicts in 1819, where you can still swim today.
If you don't mind spending a little longer on the road, Newcastle is also a gateway to the Hunter Valley wine region where you can enjoy vineyard tours and cellar door tastings.
Meet a koala in Port Macquarie
Port Macquarie is one of the most popular places to make an overnight stop on the coastal drive from Sydney, partly due to its beautiful beaches. It's also a great place to spot dolphins, koalas and sometimes even whales.
If you fancy a break from the ocean though, follow the Sea Acres Rainforest Boardwalk you'll see beautiful birds along the way. There are also Aboriginal bush tucker tours available here.
With an outdoor pool and beautiful outdoor hot tub with views out to the ocean, Macquarie Waters Boutique Apartment Hotel is a great hotel choice for the night. In fact, it's one of the best-rated accommodation options in the city
It has a range of spacious rooms or apartments with kitchenettes, many of which have terraces or balconies so you can sit out and enjoy the view.
It's centrally located, close to the beach and restaurants, and also has free private parking so you can just roll up and relax after your day on the road.
Day 4: Driving from Port Macquarie to Byron Bay
Day 4 is the second of your three days of coastal drives, and you'll spend around 4 hours on the road today making the 390-km drive to Byron Bay.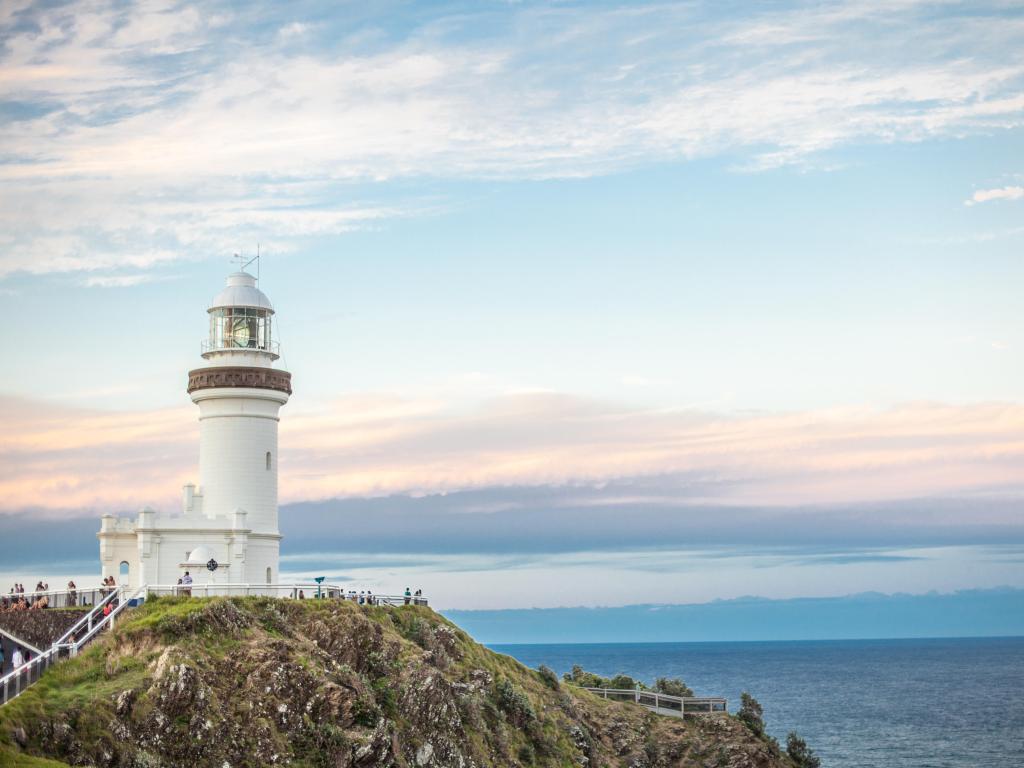 Road trip route from Port Macquarie to Byron Bay
Head out of Port Macquarie and pick up the A1 again, then simply follow the road north to Byron Bay. Along the way, you'll pass Moonee Beach and Woolgoolga Headland, just two of the beautiful places you could rest your legs looking out to sea.
The A1 becomes the M1 just before crossing the Richmond River but is essentially the same road. Then exit at Ewingsdale for the short drive down into the centre of Byron Bay.
Things to explore on the way to Byron Bay
There's plenty of art and creativity on display in Nambucca Heads, ranging from the Stringer Art Gallery (where local artists are exhibited) to the famous Nambucca Heads mosaic. And along the seafront visitors have been decorating the V Wall by hand for many years.
From Captain Cove Lookout you can sometimes spot whales, but even if you don't see them, you'll be able to enjoy a stunning view over the beaches and estuary around Nambucca Heads. Back down at water level, take an estuary boat ride to see dolphins up close.
A little further north, Coffs Harbour is another city by the sea where you can stop to enjoy the beaches and views, and it's also known for its iconic Big Banana – a huge fruit-shaped statue which now has an amusement park attached.
On top of swimming and surfing, enjoy the ocean location from a different perspective when you visit Mutton Island Nature Reserve. You can also detour to visit Bundageree Rainforest Walk while you're near the town.
Hit the beach in Byron Bay
Byron Bay is a laid-back and beautiful beachside location with fabulous eateries and amazing views. It's also a great place to party as you approach the halfway point of your road trip.
Centrally located just a couple of minutes' walk from the beach, Waves Byron Bay has chic and stylish interiors and offers free muffins, juice and coffee in the mornings. It also has free parking for guests.
Restaurants, cafes and bars are all close by, so you can easily make the most of your overnight stop here in Byron Bay.
Day 5: Driving from Byron Bay to Brisbane via Noosa Heads
The 440-km stretch you'll drive on Day 5 is the last one you'll spend by the coast, heading up to Noosa Heads which is the most northerly point on this route. Then it turns back toward Brisbane where you'll spend the night before heading further inland for the second half of your road trip.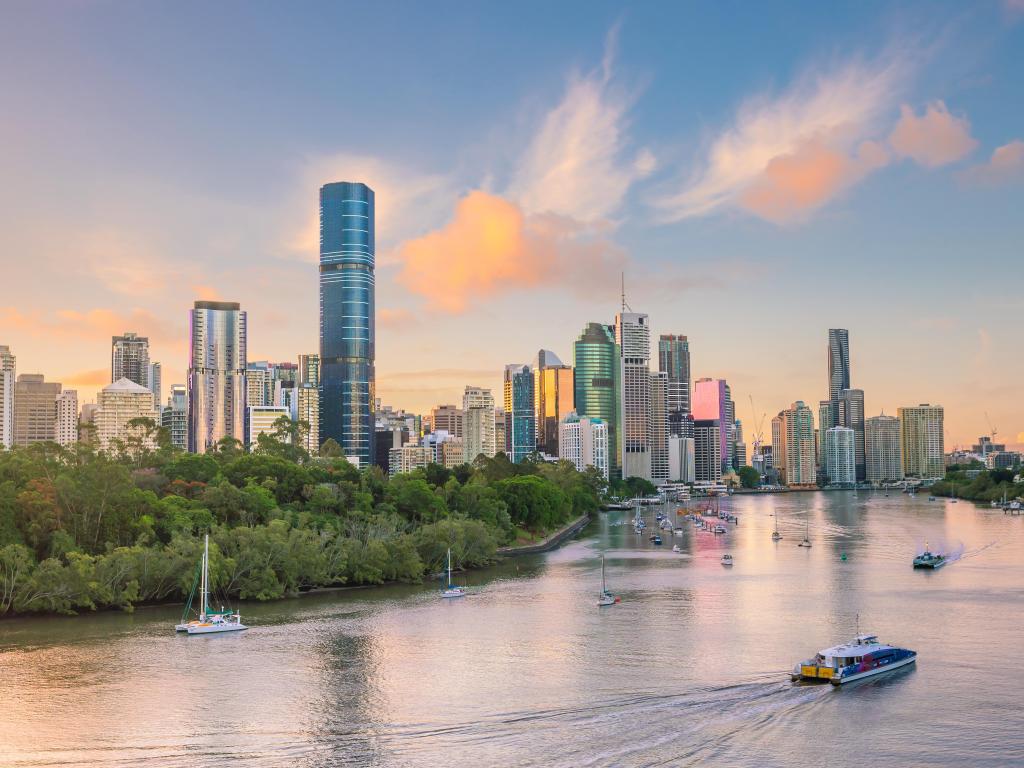 Road trip route from Byron Bay to Brisbane
This 5 hour and 10 minute section of the route begins back on the M1, still heading north, which crosses the Tweed River then passes Tweed Heads, Burleigh Heads and Gold Coast before bypassing Brisbane to continue on to Noosa Heads via the Sunshine Motorway and Marcus Beach.
When you're ready to complete the day's drive, turn back through Noonsville and follow State Routes 6, 70 and 12 to return to the M1, heading south towards Brisbane. As you approach the city, switch onto the M3 which takes you right into the heart of Brisbane.
Things to explore on the way to Brisbane
You can take your pick of beaches as you head north along the Gold Coast. If you've brought a board (or even if you're hiring one) Surfers Paradise is a must. Thrill seekers can also check out Warner Bros Movie World, packed full of movie-themed rides and attractions.
Further north, laidback Noosa Heads is a holiday favourite thanks to its crystal-clear sea and relaxed restaurants with amazing views across the ocean. When you're finished at the beach, take a stroll down Hastings Street to enjoy its many boutiques and galleries.
Explore the laneways of Brisbane
Known for its riverside location (Brisbane is a short drive inland), even if you don't have time to hit the coast here you can still swim in Brisbane with a visit to manmade Streets Beach.
Admire the street art in the Laneways or check out one of the city's museums if you have time - Queensland Gallery of Modern Art, and Sir Thomas Brisbane Planetarium are two of the highlights.
This is the only night you'll spend in Queensland on this route, so make the most of it with a night at the Ibis Styles Brisbane Elizabeth Street. With colourful and modern design running right through the hotel and views across the river, it makes for a memorable stay, and it's within 10 minutes' walk of many of Brisbane's main attractions including the Museum of Brisbane, Anzac Square and City Botanical Gardens
The hotel is reasonably priced for the city centre and is close to the route, so you won't have to spend too long navigating through the city. As a bonus, parking is available next to the hotel here too.
Day 6: Driving from Brisbane to Narrabri
Day 6 takes you back inland and is one of the longest days of driving on this trip, clocking in at around 6 hours and 20 minutes on the road. Along the way you'll experience some iconic landscapes which really give a sense of just how big a place Australia is!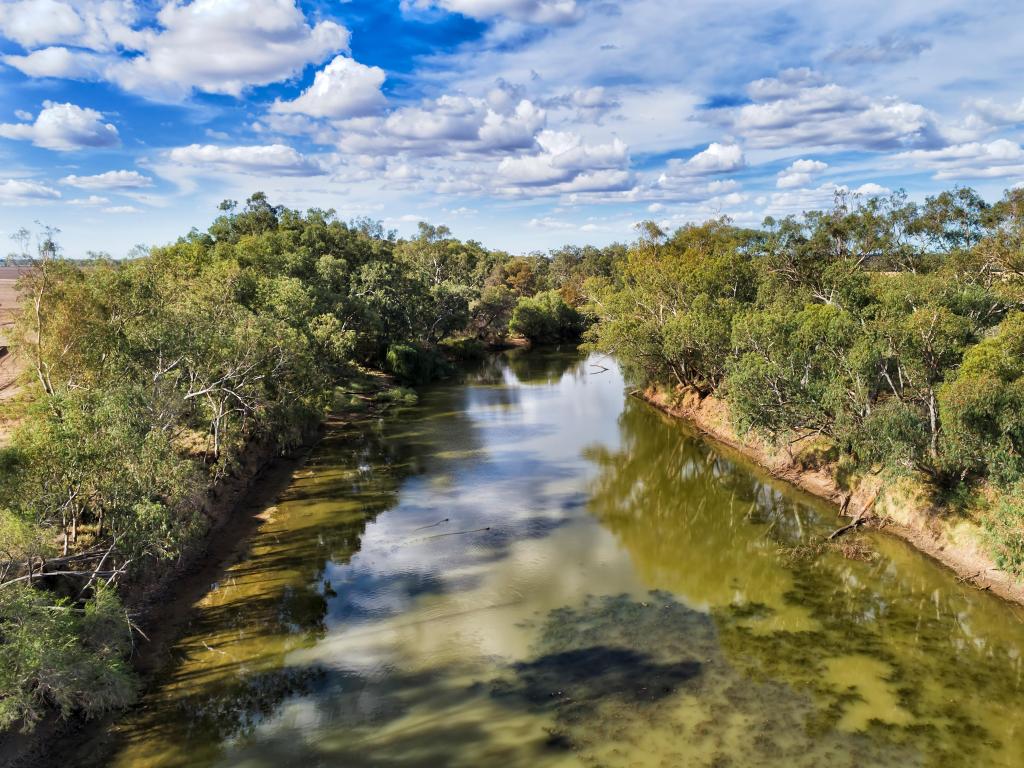 Road trip route from Brisbane to Narrabri
With the river on your lefthand side, follow the M3 out of Brisbane then take the exit onto State Route 32 which after a couple of km will lead you to the M5.
Follow the M5 across the Brisbane River then merge briefly onto M7 before joining the M2 (later the A2) to head inland towards Toowoomba. From here, the A39 will take you the entire rest of the way to Narrabri, where you'll complete this 580-km drive.
Things to explore on the way to Narrabri
Inland Queensland's biggest city, Toowoomba, is located in the fabulously named Darling Downs, so if you head up to Picnic Point Lookout you'll get amazing views across the surrounding countryside. Visitors can barbecue here so bring lunch and pause to enjoy the view.
Back in town, chill out at the Ju Raku En Japanese Garden or seek out the colourful street art that's dotted around town.
You can also get a taste of what road trips might have been like here in the past - check out DownsSteam Railway Museum or the Cobb & Co Museum dedicated to locally made horse coaches.
Step back in time in Narrabri
This small inland town was one of the main settlements in the region and you can take a tour of its historic buildings, including the Old Gaol.
It's also one of the main stopping points on the inland stretch of the trip, so it's the best place to stop for a meal in the evening and has a range of accommodation choices.
The outdoor pool at the Adelong Motel, Narrabri is great to cool down after the long stretch of inland drive to get here. Some of the spacious rooms also have outdoor space so you can sit out and look at the stars at the end of the day.
Its location in town means you can walk between the places you might visit in Narrabri, and it's in walking distance of restaurants. There's also a café on site.
Day 7: Driving from Narrabri to Dubbo
You'll have a much shorter drive on Day 7, as it only takes 3 hours to travel the 265 km between Narrabri and Dubbo. This leaves you with time to explore the natural wilderness of the Pilliga, or to stop or Coonabarabran or Mendooran along the way.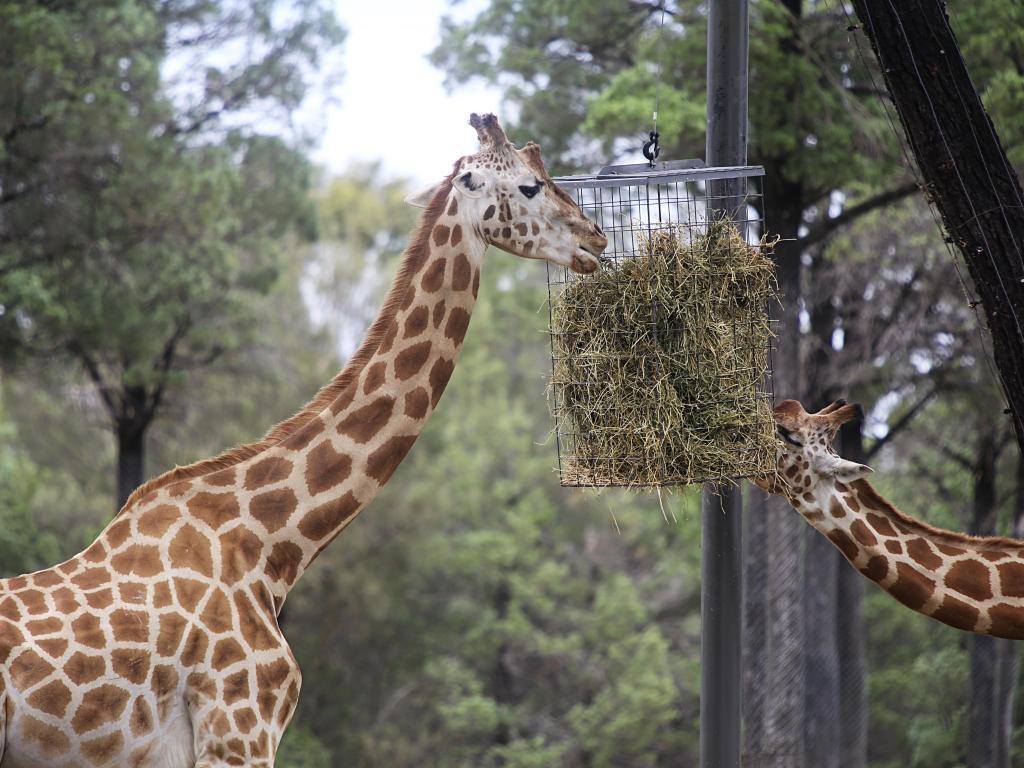 Road trip route from Narrabri to Dubbo
Follow the A39 Oxlee Highway south out of Narrabri, then a few km after Coonabarabran turn left to follow the road towards Mendooran. Keep straight ahead after crossing the river in Mendooran to follow the B55, which takes you the rest of the way to Dubbo.
Things to explore on the way to Dubbo
The route passes directly through the Pilliga Natura Reserve, which is in the eastern part of Pilliga Forest – the largest in Australia. Start at the Pilliga Forest Discovery Centre for up-to-date information on trails and conditions.
You can also get directions here to some of the reserve's attractions, including the Sandstone Caves walking track and scenic forest drives (follow local advice on which routes are accessible depending on current conditions and the suitability of your vehicle)
As the drive to Dubbo is a shorter one, it's also possible to fit in detours to hike in Mount Kaputar National Park or to visit the observatory at Australia Telescope Compact Array.
Visit the zoo in Dubbo
Located on the Macquarie River, Dubbo is famous as the home of Taronga Western Plains Zoo, where you can see large herds of big animals.
You can also connect with Aboriginal heritage at Terramungamine Reserve, where you can take a First Lesson Cultural Tour.
As one of the larger towns in inland NSW you'll find a range of good food and drink options here too. The Village Bakery has been a local institution for over a century!
The Nightcap at Macquarie Inn has been stylishly renovated to make this a comfortable and appealing place to stay. Many of the rooms here have balconies or terraces with views across the lawns, and some have huge spa baths – perfect for relaxation after a busy day.
There's also a pub/restaurant on site so you won't have to venture far unless you want to.
Day 8: Driving from Dubbo to Wagga Wagga
The 5 hour and 10 minute drive from Dubbo to Wagga Wagga can be one of the more adventurous stretches of your drive, with several kilometres of unsealed road taking you across some remote inland areas.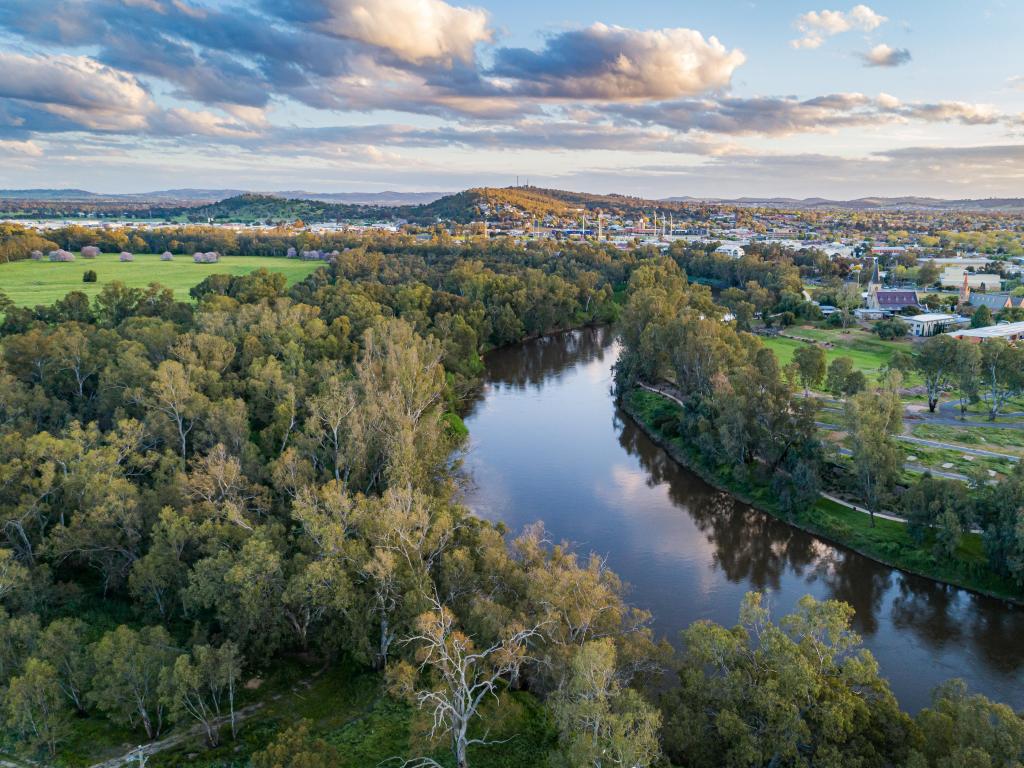 Road trip route from Dubbo to Wagga Wagga
For the first part of your 470-km drive between Dubbo and Wagga Wagga you have a couple of options. The simplest is to continue south along the A39, through Parkes and on to West Wyalong.
However, if you're in the mood for a more adventurous drive then start out along the A32 towards Narromine before following smaller roads through Tullamore and Fifield to reach Condobolin. Some of these roads are unsealed, so some drivers might prefer to take the direct route through Parkes to avoid these.
From Condoblin take the Gipps Way south to Girral. From here the main road leads you to West Wyalong, where the two route options join up.
From West Wyalong take the A39 south until it hits the B94. Follow this in the direction of Ariah Park but turn right onto Mary Gilmore Way just before you get there. Follow the road through Coolamon and Tara before finishing the day's driving in Wagga Wagga.
Things to explore on the way to Wagga Wagga
The former gold- and copper-mining town of Condobolin is now the home of Utes in the Paddock, where retired vehicles have become artworks in their own right. You can also swim in the river here if you want to cool down on this hot inland drive or explore the waterways by kayak.
Further south, West Wyalong is a great place to find out more about the region's gold mining heritage.
Stay in the City of Good Sports, Wagga Wagga
Situated on the banks of the Murrumbidgee River, Wagga Wagga is affectionately named the 'City of Good Sports' as it's the birthplace of a number of Australian sporting heroes.
You can end the day here with a swim from the river beach or a stroll through the botanical gardens.
Wagga Wagga is also the home of the Murrumbidgee Turf Club so you might catch a race meeting during your stay too.
Near the Turf Club is Wagga RSL Club Motel, one of the top-rated accommodation options in Wagga Wagga which has large and spacious rooms.
It's attached to the RSL Club, where you can go for a meal or a drink or spend some time relaxing by the outdoor pool at the end of the day.
Day 9: Driving from Wagga Wagga to Mildura
As you approach the end of your road trip you'll have another 6-hour drive ahead of you, so make sure to stock up on snacks, and make a playlist of your favorite road trip songs before setting off.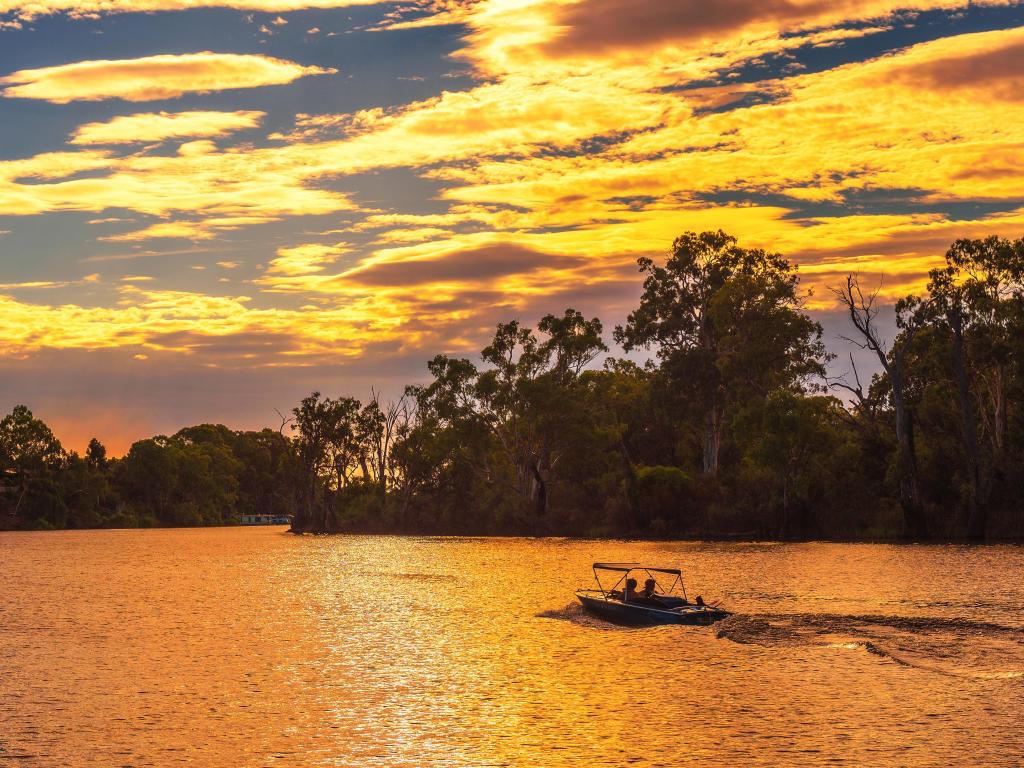 Road trip route from Wagga Wagga to Mildura
The normal route between Wagga Wagga and Mildura is a long 585-km drive which follows the A20 Sturt Highway all the way. You can pull over to visit Narrandera, Darlington Point, Carathool and Hay along the way.
The A20 Sturt Highway has been severely impacted by flooding and currently has a number of lengthy closures, so if the road isn't passable, you'll have to follow the Murrumbidgee River Road which runs parallel. This will slow you down by at least half an hour and be prepared for a little congestion as heavy vehicles divert along this route too.
Things to explore on the way to Mildura
The Wiradjuri Honour Wall in Narrandera is a memorial to Narrungdera Clan and the Wiradjuri people. You can also follow the Two Foot Heritage Walk to get a feel for the history of this small town, which includes the Parkside Cottage Museum.
You'll also find two more 'Big Things' in Narrandera - visit the Big Guitar or the Big Tennis Racquet while you're in town.
Outside town, take the Forest Drive through the red gum landscape of Murrumbidgee Valley National Park. It's a bird watcher's paradise and you can stop for a swim at some of the river beaches along the way (4WD route).
Closer into town, Narrandera Nature Reserve is a more easily accessible stretch of the national park where you can spot snoozy koalas in the red gums.
Further along the route at Hay, you can take in the wide-open outback views. Wool is big business here, and Shear Outback is an interactive centre which shows you what's involved in the process – watch a live demonstration or meet a sheepdog.
Dunera Museum and Hay Gaol give another insight into life here in the past, which includes time as a WW2 Prisoner of War camp.
Check out Mildura's Feast Street
Mildura is one of the larger inland cities, right on to the banks of the Murray River. It's known for its foodie offerings – head to Feast Street for some great restaurant options. It's also a major wine-growing area and tastings of local vintages are available in the area.
While you're here, take a walk around Mildura Station Homestead to get a feel for what life was like here in the past, or cruise down the Murray River to see the city and surrounding area from the water.
The private collection of immaculate vehicles at Mildura Holden Motor Museum is a must-see for car enthusiasts or take the short drive out of town to Red Cliffs Lookout to admire this impressive Murray River landscape.
Close to the Murray River and with its own outdoor pool, Quest Mildura has comfortable and spacious apartments with balconies, so you can sit out and relax at the end of the day.
There are restaurants a short walk away, but apartments also have kitchen facilities if you're not in the mood for a big meal or venturing out.
Day 10: Driving from Mildura to Melbourne
The run south from Mildura to Melbourne finally completes your unforgettable 10-day road trip. You'll have made some amazing memories along the way, but there are still some treats in store before you switch off your engine back in Melbourne.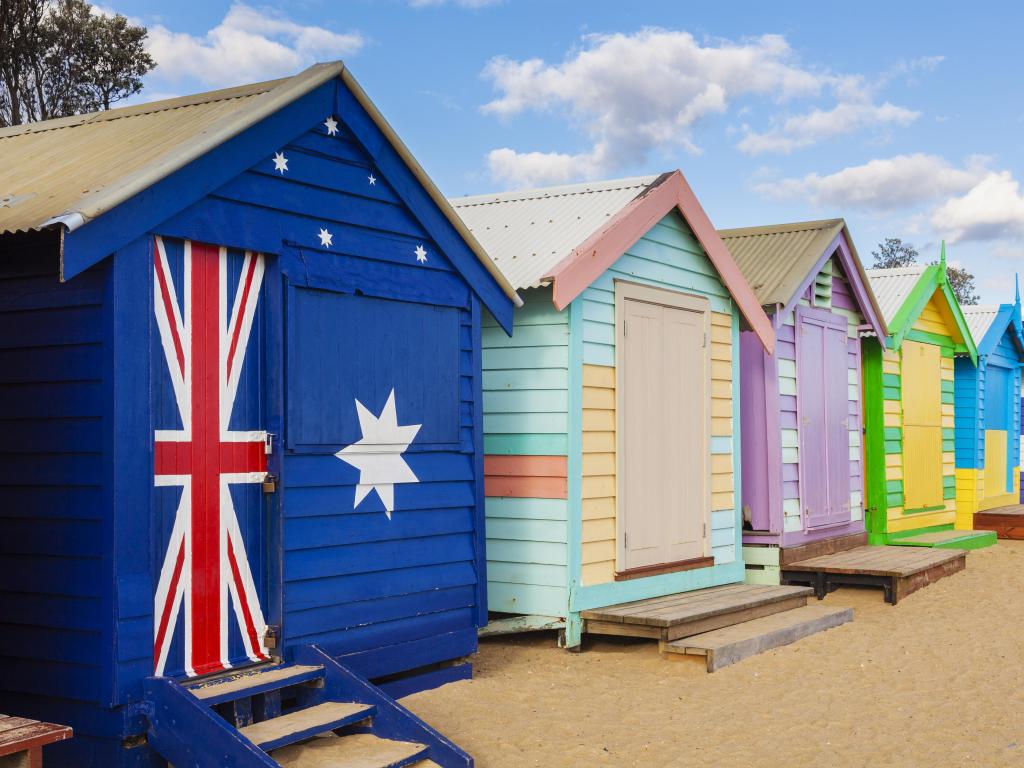 Road trip route from Mildura to Melbourne
Although this final stretch of driving is another long one, coming in at just under 6 hours, the good news is that it's really easy to navigate. Just pick up the A79 and follow it all the way to Melbourne. Along the way, you'll pass Ouyen, Lake Tyrell and Wedderburn.
Things to explore on the way back to Melbourne
Hattah-Kulkyne National Park has vast sections of Mallee landscape and freshwater creeks, which sometimes run dry. This is a beautiful place to hike or kayak, and a great place to spot native wildlife.
There is a range of trails that you can follow here – the visitor centre can give directions. Unlike many of Australia's wilderness areas, most of these can be easily accessed by visitors.
Further south, just a couple of hours out of Melbourne, you'll reach Bendigo, where you can park up and take a trolley ride around some of the city's main attractions.
For a really unique experience, visit Central Deborah Goldmine, where $50 million worth of gold was extracted from the 1930s to 1950s – you can even take a tour down into the tunnels, or stay above ground to explore some of the other mine buildings.
Bendigo is also known for its Chinese community, which is represented at the Golden Dragon Museum.
Things to see on a 10-day road trip from Melbourne
As well as the towns, cities and beaches we've already mentioned there are plenty of other places to stop on your 10-day road trip from Melbourne.
We've picked out some of the highlights: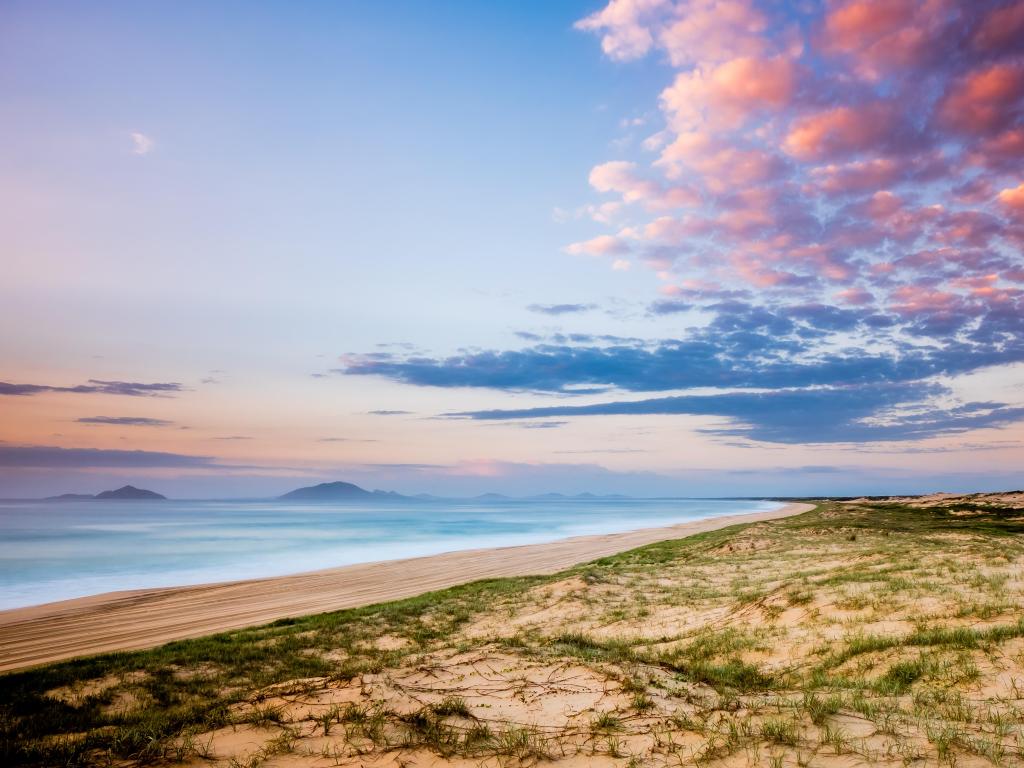 Glenrowan - Visit the museum dedicated to the infamous Ned Kelly, who made his last stand here.
Yass Valley - Take a tasting tour of this fabulous wine region outside Canberra.
Bowral - Known for its springtime tulip displays, this town in the Southern Highlands also has a museum dedicated to cricketing icon Don Bradman. You can take a cellar door tour too.
Hyde Park Barracks - There are dozens of museums to choose from in Sydney but the self-guided tour you'll take at Hyde Park Barracks leads you through 200 years of Australia's history as told through the story of the building.
Terrigal - This is an interesting stop for divers, as you can explore the artificial reef created out of a former warship.
Myall Lakes National Park - Take to the water to explore the creeks, lakes and beaches of this national park which sits between the highway and the ocean, or follow the trail out to Treachery Head.
Solitary Islands Surf School - North of Coffs Harbour in Woolgoolga, this sheltered stretch of coast is the perfect place to learn to surf.
Gaagal Wanggaan National Park - Take a Cultural Eco Tour to learn about the legends and lifestyle of the indigenous people who have lived in this part of NSW for centuries, and their relationship with the beaches and bush that are now part of the national park.
Botanic Gardens of the Western Woodlands - Dedicated to showcasing native plants, this relaxing stop in Goondiwindi is a lovely place to stop for a picnic or to spot birdlife while you walk around the lake.
Mount Kaputar National Park - Not far from Narrabri, take a detour to hike or horse ride through this beautiful national park.
Australia Telescope Compact Array - Another detour from Narrabri, you can visit these six vast dish antennas which look deep into space. There's a free observatory here.
Ariah Park - This heritage village is on the road into Wagga Wagga and takes you back in time to the rural NSW of the 1920s.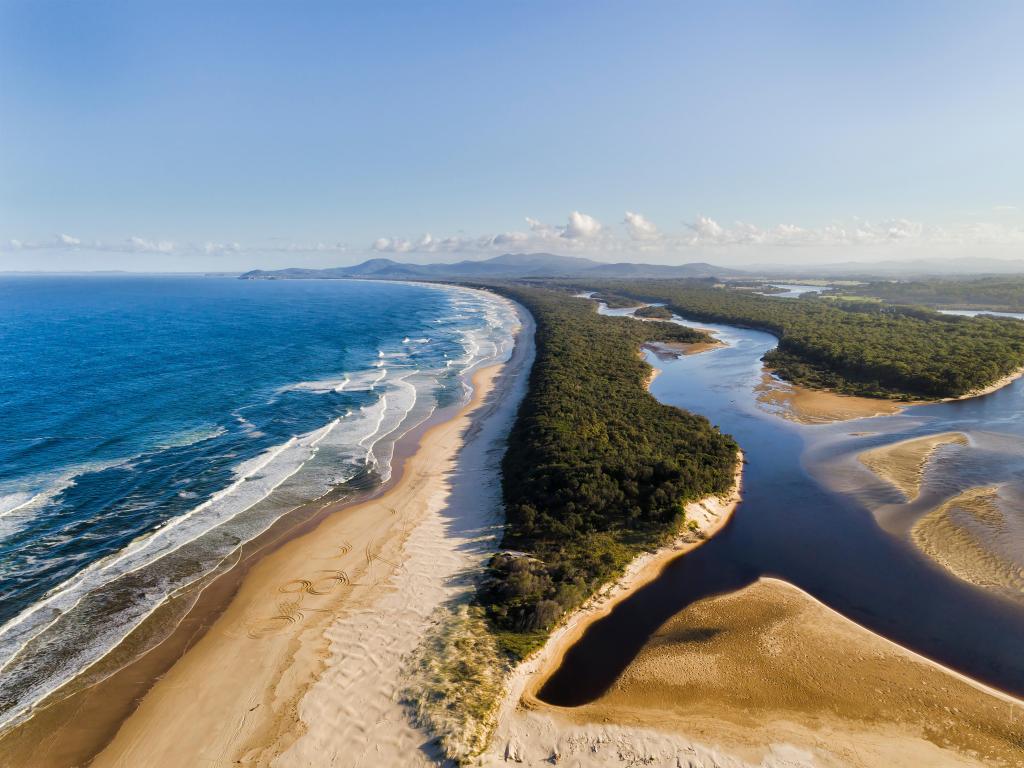 Best time to go on a 10-day road trip from Melbourne
This trip can usually be driven all year round, but the beaches will be less enjoyable in the cooler months, and the inland stretches can get very hot in summer, so it's probably most enjoyable in spring or autumn
Travelling in winter
Winters are mild along all of this route and you're extremely unlikely to experience snow on any of this route. Temperatures usually stay above freezing, with averages ranging from around 5 to 15 degrees Celsius.
Brisbane and the inland part of the route can often get much warmer, but occasional subzero temperatures have been recorded, and rain is much more likely in the winter along the coast.
Winter is the best time to spot whales travelling along the east coast – you can often see them from the land.
There are some great local events to join in with during winter too. In June you can catch the Hay Merino Sheep Show, and from June until August Canberra's restaurants mark the Canberra Truffle Festival, when they celebrate this special local ingredient all through the truffle hunting season.
Travelling in summer
Average temperatures in Melbourne, Sydney and Coffs Harbour are in the high 20s in summer. However, although the NSW and Queensland beaches are the ideal place to cool down in the summer heat, the humidity and chance of thunderstorms can mean that many people would prefer to make this trip at other times of year.
Subtropical Brisbane is hotter, at around 30 degrees, and can be wet in the summer, with heavy thunderstorms sometimes bringing flooding to parts of the city.
Inland, Mildura is hot and dry with average temperatures in the 30s but a record high of a scorching 47 degrees. If you travel the route in summer, make sure you're prepared for extremely hot weather and keep plenty of water in the car with you at all times.
If you do travel in summer, you might be able to time your trip to see the unforgettable New Year's Eve Fireworks set off around Sydney Harbour. Alternatively, you can visit Bendigo, which has a large Chinese community, for the Lunar New Year. There are 15 days of events, entertainment and a parade featuring the longest Golden Dragon in the world.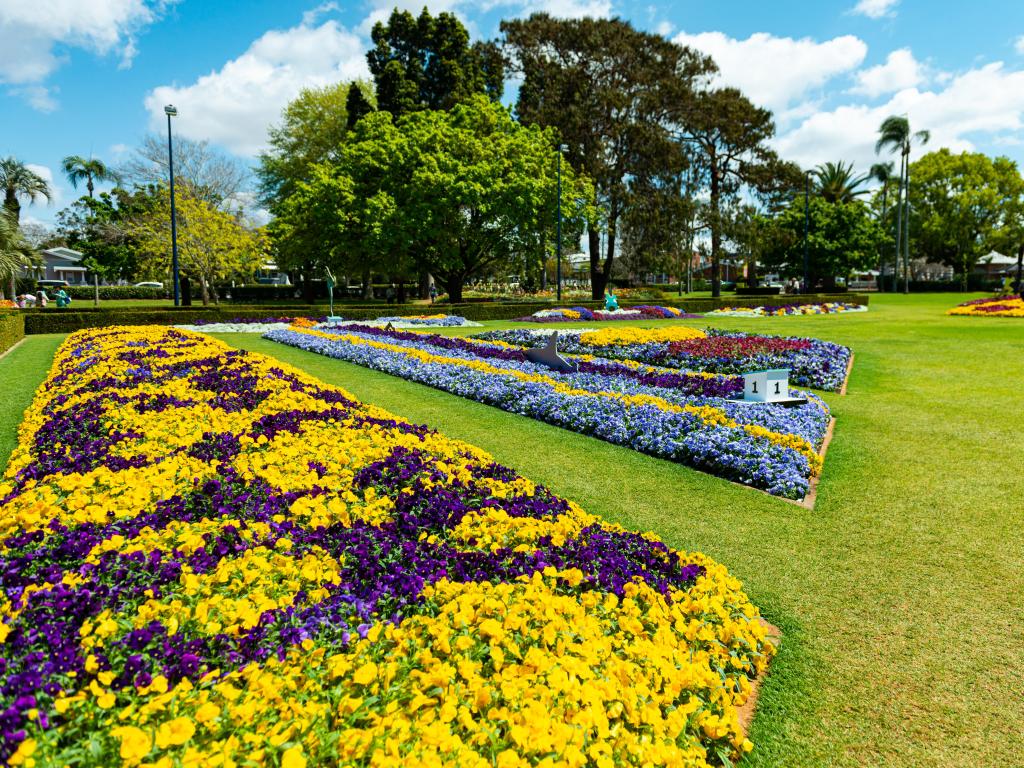 Travelling in autumn
Through the autumn the temperature drops from around 25 to 15 degrees Celsius depending on where you are along the route, but the ocean will feel a little warmer after being warmed by the summer sun.
Reflecting their agricultural heritage, many of the towns on the inland stretch of the route still hold rodeos and fairs through the autumn. Narrandera's is in February, followed by Hay Rodeo in March. North of Hay you can also see the Booligal Sheep Races in April.
Over Easter, hundreds of vintage vehicles head to Narrandera for the annual Narrandera Rod Run, which also features live music and a fair.
Travelling in spring
Average temps rise from 15 to 25 degrees through the spring, but there's often a cool breeze off the ocean. There's also a higher chance of rain in much of the route compared to the summer.
If you're travelling in early spring you'll probably catch the Toowoomba Festival of Flowers, which runs throughout September. You can tour exhibition gardens, watch the Grand Central Floral Parade or enjoy nighttime illuminations through some of the Garden City's outdoor spaces.
September is also the time that Brisbane Festival kicks off. Featuring a vast range of performances, this leading Arts festival attracts more than 1 million visitors. It's then followed by Brisbane International Film Festival in late October.
Fans of motorsports should also definitely check out Coffs Coast Festival of Motor Sport in November, which features a different schedule of motorsport events each year.