How Long Does it Take to Drive the Badlands Loop?
Situated in the mountainous region of South Dakota, stretching between the Jackson and Pennington counties is the spectacular 40-mile-long highway known as the Badlands Loop. Traversing through the depths of Badlands National Park, this road promises iconic canyon views, and more.
The Badlands Loop will take 1 hour and 15 minutes to drive non-stop, though you can plan it out to be longer if you want to stop and admire the views, explore the hiking trailheads, watch the sunset, or explore other national park attractions.
Badlands Loop is an excellent way to soak in the best of the jagged mountains of South Dakota, keep reading to find out the best route to follow, tips to keep in mind, and more!
How long does it take to drive the Badlands Loop
Comparison of the driving times on the Badlands Loop

| Route | Distance | Driving Time |
| --- | --- | --- |
| Entire Badlands Loop | 40 miles | 1 hour |
| The Bigger Loop | 85 miles | 2 hours 15 minutes |
There are two ways to traverse Badlands Loop, one route is to just follow SD 240, a journey that'll take just over an hour without stops. The other route, referred to as The Bigger Loop will take you through the entirety of Badlands National Park, taking around two and a half hours.
With most accommodation in the area being situated in Wall, it is likely you'll begin your journey here. However, regardless of wherever you're driving in from, you can either follow the road clockwise, starting from Wall, or counterclockwise.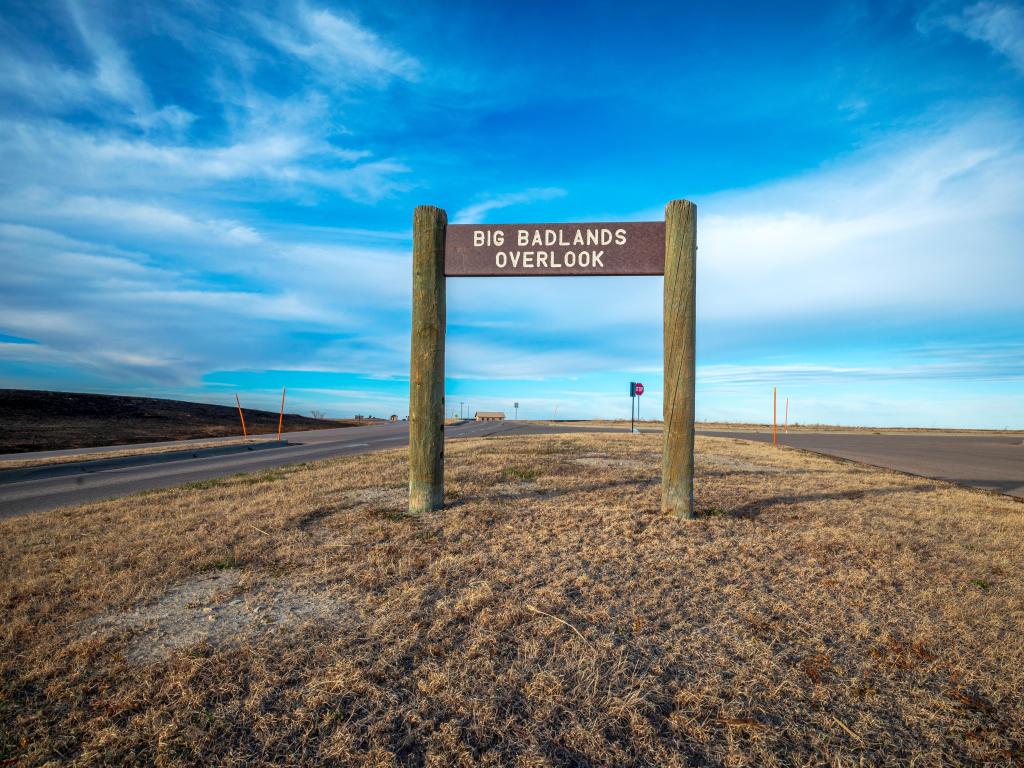 Driving the entire Badlands Loop
To drive the entire Badlands Loop is bound to be an experience you'll cherish for a long time – especially if you take your time to absorb the scenic vistas along the way.
You'll begin your journey from the northeastern entrance of the park, to get on SD 240, drive through landmarks such as the Pinnacles Overlook, Yellow Mounds Overlook, and more until you exit the park from the Southwestern entrance.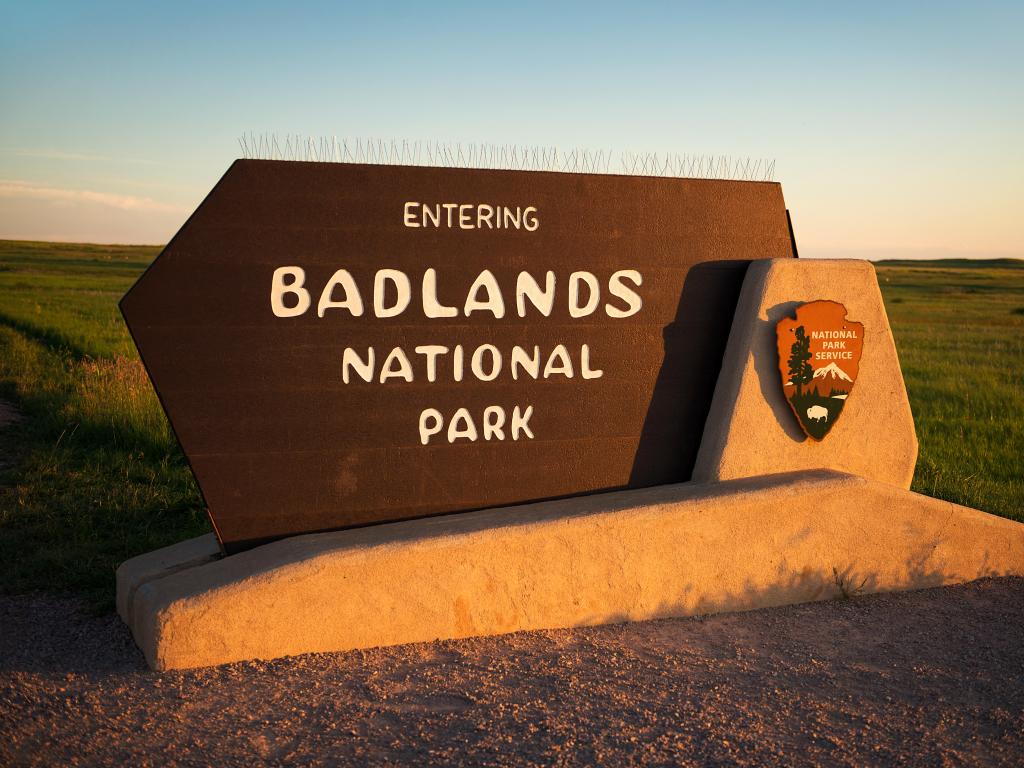 You can also exit the route to spend time at the Pinnacles Overlook, known to be a brilliant sunset viewpoint, before continuing.
Another way would be to drive from the Southwestern entrance and follow the route counterclockwise.
You may encounter traffic during the weekend, holidays, and in peak-tourist season, which for Badlands National Park is usually from late spring until mid-fall.
However, it's definitely not as packed as some of the other national parks so even during tourist season, as long as you're not working within a strict timeline – it is recommended that you consider an hour and a half's leeway – you're likely to be okay.
If you choose to make the trip during the winter, the weather conditions may cause some traffic on the road so be sure to check for constant real-time updates before you begin your drive.
Though the drive isn't very long, you can consider making it a trip and staying the night in Wall so you can explore the region and route with ease.
An excellent option to spend the night would be the Badlands Frontier Cabins, which is bound to provide a comfortable stay in its wooden cabins, perfect for a short mountainous vacation.
If you happen to be traveling with kids or pets, stopping along the way could be a great way to get some food breaks in and enjoy the ride to the fullest.
Driving the Bigger Loop
The Bigger Loop is bound to take you a minimum of 2 hours and 30 minutes, and since you'll be seeing more of the area, you'd like to explore more – only increasing your driving time.
The route will take you from Highway 44 through scenic passes, Sage Creek Basin Overlook, Hay Butte Overlook and more, before you get on SD 240 and explore Badlands Loop.
Much like Badlands Loop, this entire route may also be congested on holidays, weekends, and peak tourist times, especially during sunsets in the summer since the views are stellar. Depending on the season, the weather may also get in the way of your travel time.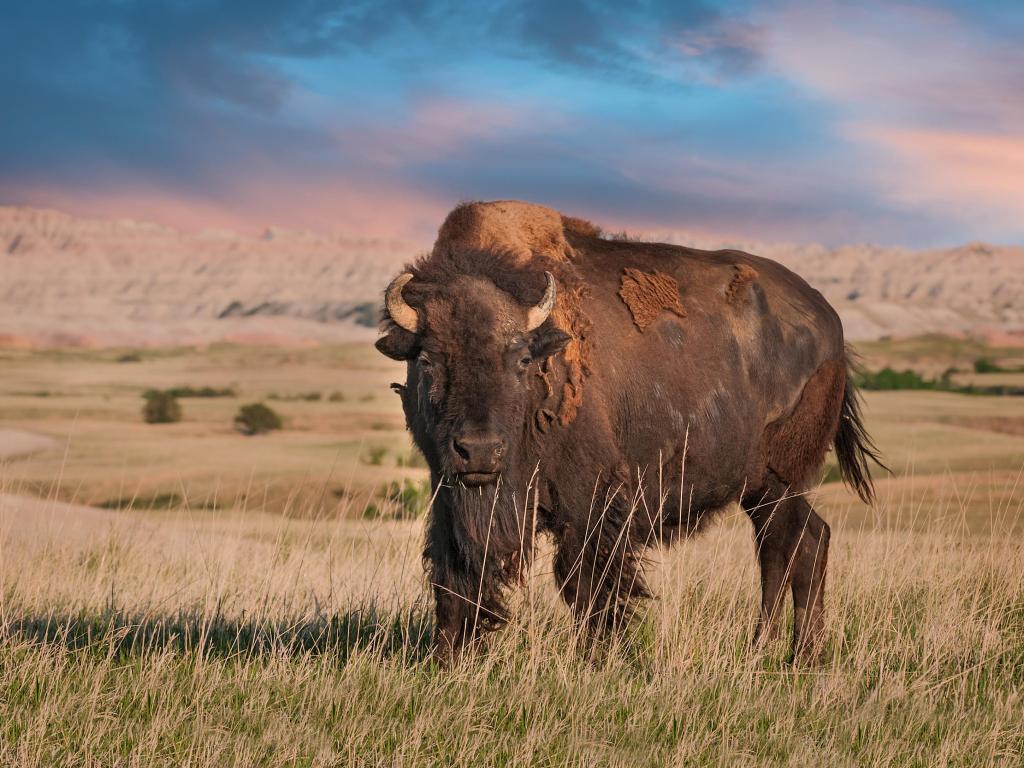 Overall, it's suggested that you put aside an hour and a half or more in your planned itinerary to account for traffic and road congestion.
Since the drive is not too long, it's suggested that you stop once along the way to refuel your car with gas and yourself with food.
A good place to stop would be in Wall, around halfway along the route, where you'll easily find a gas station and can eat at either of Badlands Saloon and Grille or the Red Rock Restaurant and Lodge to truly soak in the mountainous, lodge feels with a delicious steak!
After accounting for the stop, the journey will take around three and a half to four hours and if you choose to stop at the overlooks, it's ideal to chalk out at least half the day to make the most of all the Bigger Loop promises.
Things to know that can impact your driving time
With stunning canyon views and easily accessible trailheads, you're likely to want to stop several times along the way to make the most of your scenic drive.
Otherwise, heavy traffic will probably be the most important factor impacting travel time, especially if you're traveling during peak tourist season, which begins early spring and goes on until mid to late fall.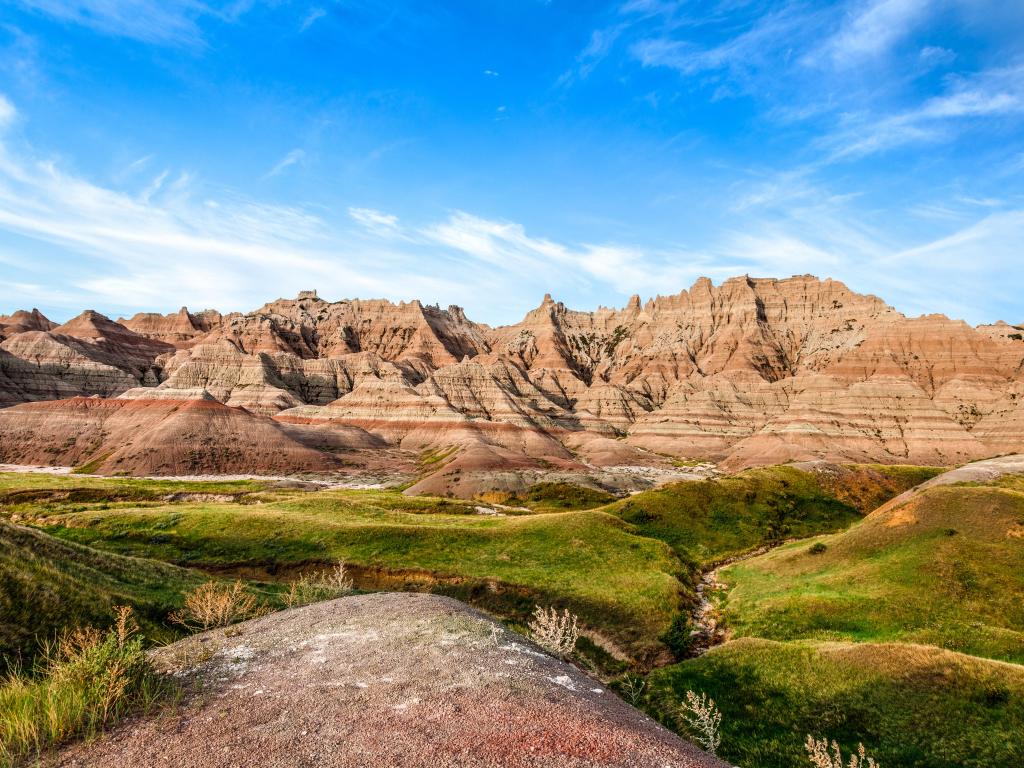 Otherwise, weather conditions like snow or rain may also impact the route – be sure to check up-to-date weather information before you make the drive, especially in the colder months.
Some spots that may see a lot of traffic are the head of the Fossil Exhibit Trail, Pinnacles Overlook, and Big Badlands Overlook.
Considering that the drive will probably be less than 4 hours, you don't necessarily need to take multiple stops, as long as your car is functioning well, and its tank is full before you begin your journey.
You can stop once around midway to get a bite to eat or if you're traveling with pets or kids, you can add a stop to stop by a gas station as well.
Tips to drive the Badlands Loop in the shortest possible time
To make sure that you have the best drive across Badlands Loops, there are a couple things that you can keep in mind.
Firstly, choose an economical car, instead of a gas-guzzler, so that you don't have to stop too many times for gas, especially if you're traveling from far away.
Though you're unlikely to encounter traffic, try not to make the drive during rush hour so you're not annoyed by the car stopping every two seconds and can fully enjoy the views of the canyons.
Also, since the loop leads into several viewpoints and trailheads, look into the ones you want to stop at and plan ahead.
Lastly, be sure to stock up on snacks, carry sunscreen if you're traveling on a hot summer day, and make the most of the 40-miles of views that Badlands Loop promises.