Arch Rock Entrance, Yosemite National Park
Arch Rock Entrance, also known as El Portal Road Entrance, provides access to Yosemite National Park from the west. This entrance is ideal if you're traveling from Los Angeles or San Francisco.
A quick overview of Arch Rock Entrance to Yosemite National Park
Street Address
📍El Portal Road, Wawona, CA 95389 (Located on CA-140)
Facilities in the Area

🕒 Park opening hours (All Day, Every Day)

🎟️ Ticket office

🚻 Public restrooms

🍽️ Picnic area

⛽ 4.5 miles to nearest gas station (Located in Chevron, El Portal)
Attractions Nearby

⭐️ Cascade Creek (5.1 miles away)

⭐️ Bridalveil Fall View (5.4 miles away)

⭐️ Tunnel View (6.8 miles away)

Important Information

🔴 Winter conditions can make this entrance more difficult to navigate. Always check the forecast.

🟡 Parts of El Portal Road towards the entrance are narrow and winding. You may prefer to use another entrance, or time your visit carefully. to minimize queueing.

🟢 Be sure to check the ticket office opening times before you travel.
Where can I find the Arch Rock Entrance to Yosemite National Park?
Arch Rock Entrance can be found at the south west corner of Yosemite National Park.
Arch Rock Entrance is 30 miles from Mariposa - your best option for refueling before you enter the Park - and Bridalveil Falls is a short 10 minute drive into Yosemite from this entry point.
Enter Yosemite through Arch Rock Entrance and you are so close to the heart of the Park and iconic sites such as El Capitan, Half Dome and Yosemite Falls. The direct drive from Arch Rock to Yosemite Valley covers an incredibly scenic 10 miles.
Mariposa, a charming town renowned for its Gold Rush history, is a great place to refuel ahead of arriving at Arch Rock Entrance. At just 30 miles away, a short 45 minute drive, there are shops, restaurants and gas station, to make sure you and your car are ready to go.
Merced is a popular stopover, found around 65 miles away, a 1 hour 25 minute journey. Those travelling from San Francisco Bay Area and Central California particularly like to stop here as it is packed with hotels, restaurants, gas stations, and grocery stores, and the ideal place to stock up ahead of visiting Yosemite.
To learn more about the entrances available to use when entering Yosemite National Park, check out our detailed Yosemite entrance guide.
Driving to Arch Rock Entrance from nearby cities
Distance between major towns and cities and Yosemite's Arch Rock Entrance

| Origin City | Distance | Driving Time |
| --- | --- | --- |
| Mariposa | 30 miles | 45 minutes |
| Merced | 65 miles | 1 hour 25 minutes |
| San Francisco | 190 miles | 4 hour 15 minutes |
| Los Angeles | 310 miles | 5 hour 40 minutes |
If you are travelling from major cities and still scoping out your itinerary, then look no further than our dedicated guides detailing epic road trips from Los Angeles and San Francisco to Yosemite National Park.
How will I know when I arrive at Arch Rock Entrance and Yosemite National Park?
It's helpful to have some landmarks to look out for as you make your way to Arch Rock Entrance for the first time. In our experience, the waypoints below have been helpful to let us know we're on the right track.
10 miles away from Arch Rock Entrance
Incline - Found along the south bank of Merced River this is a small community in Mariposa that you pass by travelling from Merced.
Merced River - Winding its way through canyons and past granite cliffs, this stretch of river leads you towards the Arch Rock Entrance, and a stunning introduction to Yosemite's iconic landscapes.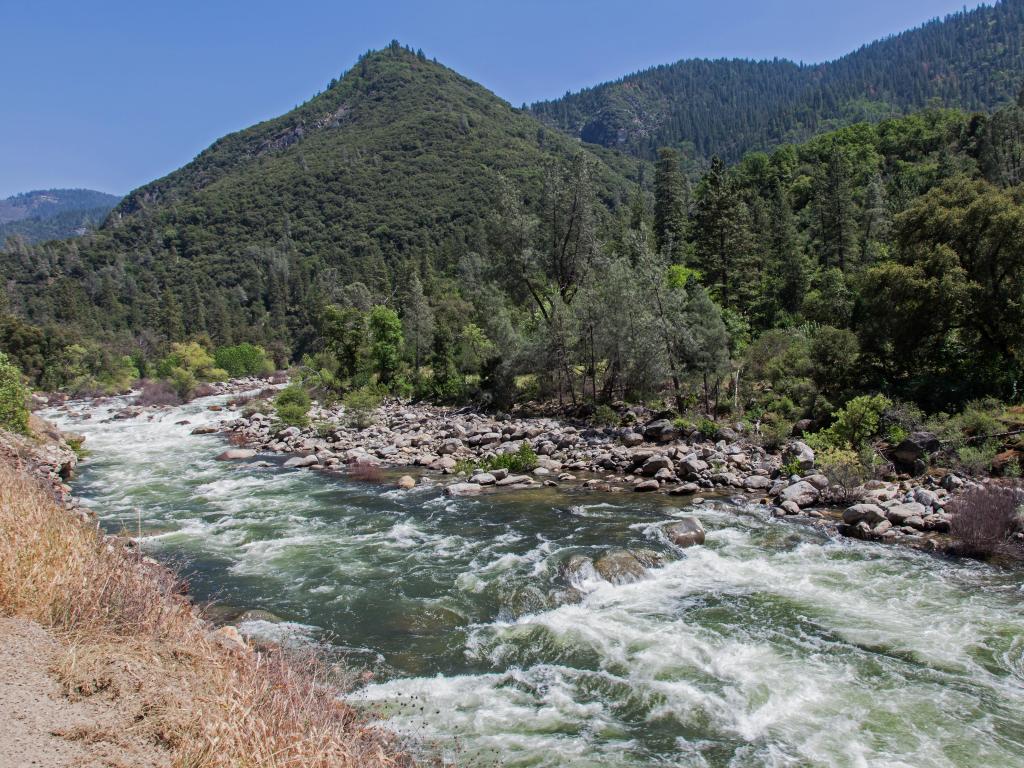 2 miles away from Arch Rock Entrance
El Portal Park - A community recreational area dotted with playgrounds, picnic areas, and open spaces to enjoy.
Cold Canyon Road Trailhead - A popular trailhead start point before entering Yosemite.
Just before you reach Arch Rock Entrance
You cannot miss the huge eroded granite boulders of Arch Rock itself: the formation that welcomes you to Yosemite National Park and lends its name to this entrance.
The road layout will change at this point: becoming a single lane (inbound only) entrance into the Park.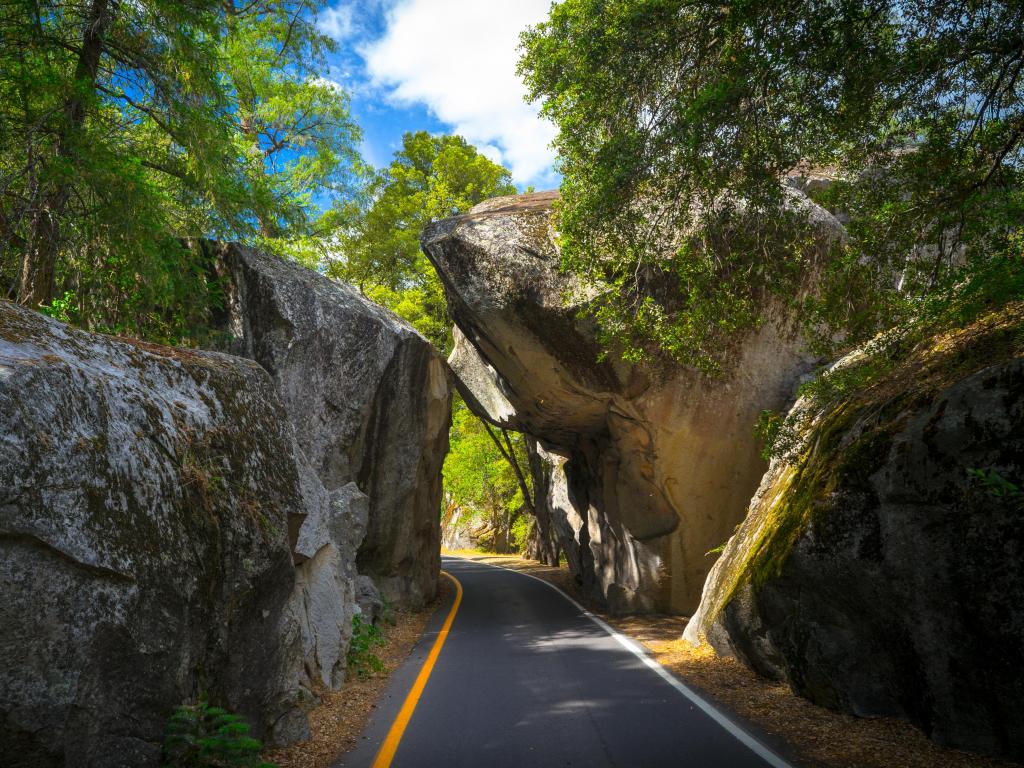 What is there to see near Arch Rock Entrance?
Arch Rock Entrance is an ideal starting point for discovering some of Yosemite's best-loved attractions and scenic viewpoints.
Arch Rock - Impressive entrance, it follows the Merced River and is named after a natural granite arch nearby. This entrance provides a direct and scenic route into Yosemite Valley, and the perfect photo opportunity when you arrive.
Bridalveil Fall View - As you approach Yosemite Valley, you'll get your first glimpses of Bridalveil Fall, one of the Park's iconic waterfalls. (5 miles from Arch Rock Entrance)
Cascade Creek - Before reaching Yosemite Valley, you'll cross over Cascade Creek, which can be roaring with water during the wet season. (5 miles from Arch Rock Entrance)
Pohono Bridge - Located on the western end of Yosemite Valley, this stone bridge spans the Merced River and offers picturesque views, especially during the spring when water levels are high. (5 miles from Arch Rock Entrance)
Tunnel View - One of the most famous viewpoints in all of Yosemite, where you can admire El Capitan, Bridalveil Fall, and the end of Yosemite Valley, with Half Dome in the distance. (7 miles from Arch Rock Entrance)
El Capitan - This granite monolith stands proud in Yosemite Valley and is a sought-after challenge for rock climbers from around the world. (10 miles from Arch Rock Entrance)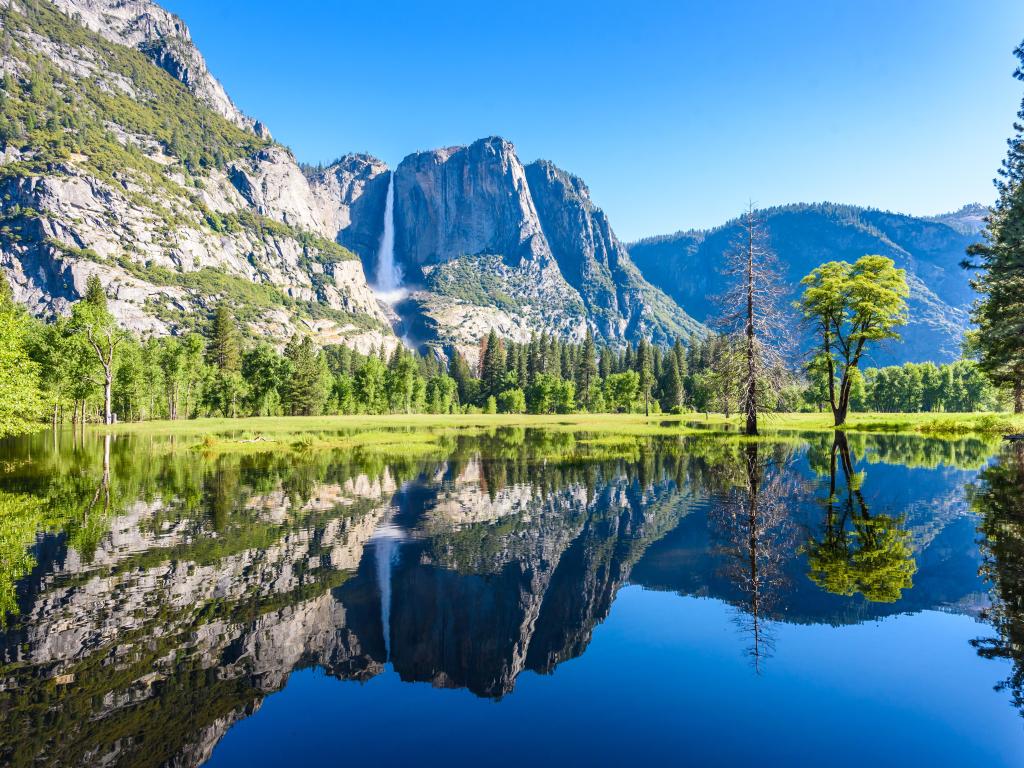 What facilities can I find at Yosemite's Arch Rock Entrance?
Facilities available at Arch Rock Entrance, however it is best to ensure you have enough provisions for the day.

| | | |
| --- | --- | --- |
| Entrance Station | Yes | For ticket checking and purchase |
| Visitor Center | No | Available further into the Park |
| Refreshments | No | Available further into the Park |
| Restrooms | No | Available further into the Park |
| Gas and EV Charging | No | Gas stations in El Portal, Mariposa and Merced. EV Charging in Yosemite Valley |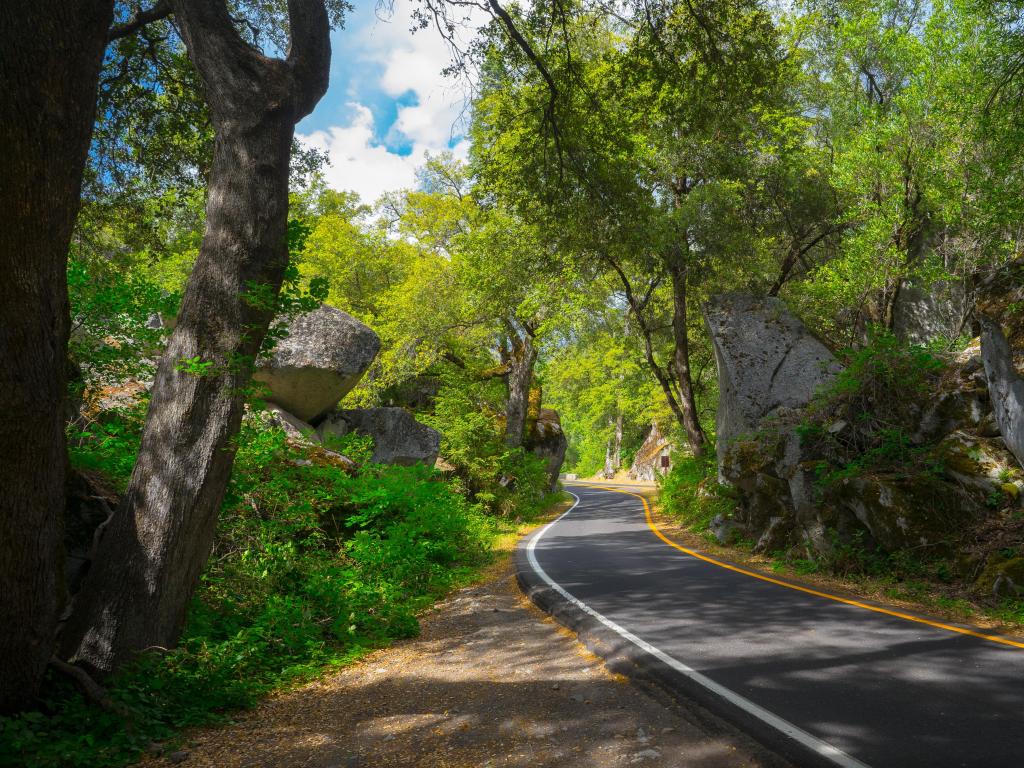 Is Arch Rock Entrance open year-round?
There are no seasonal closures at Yosemite's Arch Rock Entrance and the main access road, CA-140, is usually open year-round.
We recommend planning your visit for spring or fall to avoid the crowds traffic congestion. Setting off early in the day is also helpful to minimize time spent queuing.
No experience driving to Yosemite before? Then heading along Highway 140 is considered by many to be the least scary way to drive to Yosemite. Take a look at our journey guide to see why this path might be favoured by some, and other travel hints.
Things to check before traveling to Yosemite's Arch Rock Entrance
Ensure you have enough gas for during your visit by stocking up on this and provisions at local towns.
If you have a larger vehicle or RV it may be worth considering a different entrance, as this is a narrow one-lane entry point.
Always carry snow chains during winter to ensure you are safe and prepared for snow and icy conditions.
How much does it cost to access Yosemite National Park at Arch Rock Entrance?
The entry fees to Yosemite National Park are the same whichever entrance you use. If you are arriving by car, then you will pay per vehicle, rather than per person.
Costs for entering Yosemite National Park.

| | |
| --- | --- |
| Private vehicle | $35 |
| Motorcycle | $30 |
| Individual (walking, biking, public transport) | $20 |